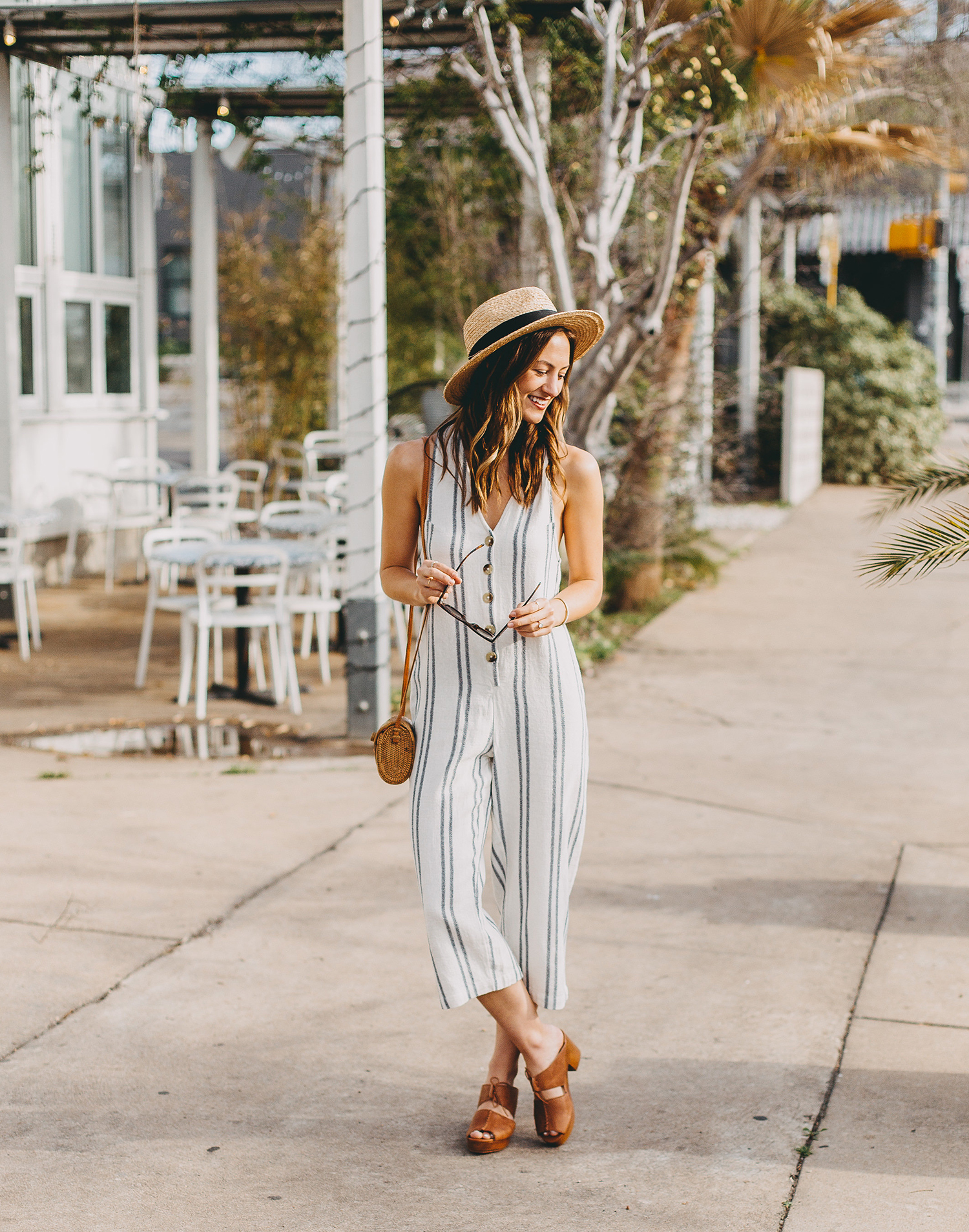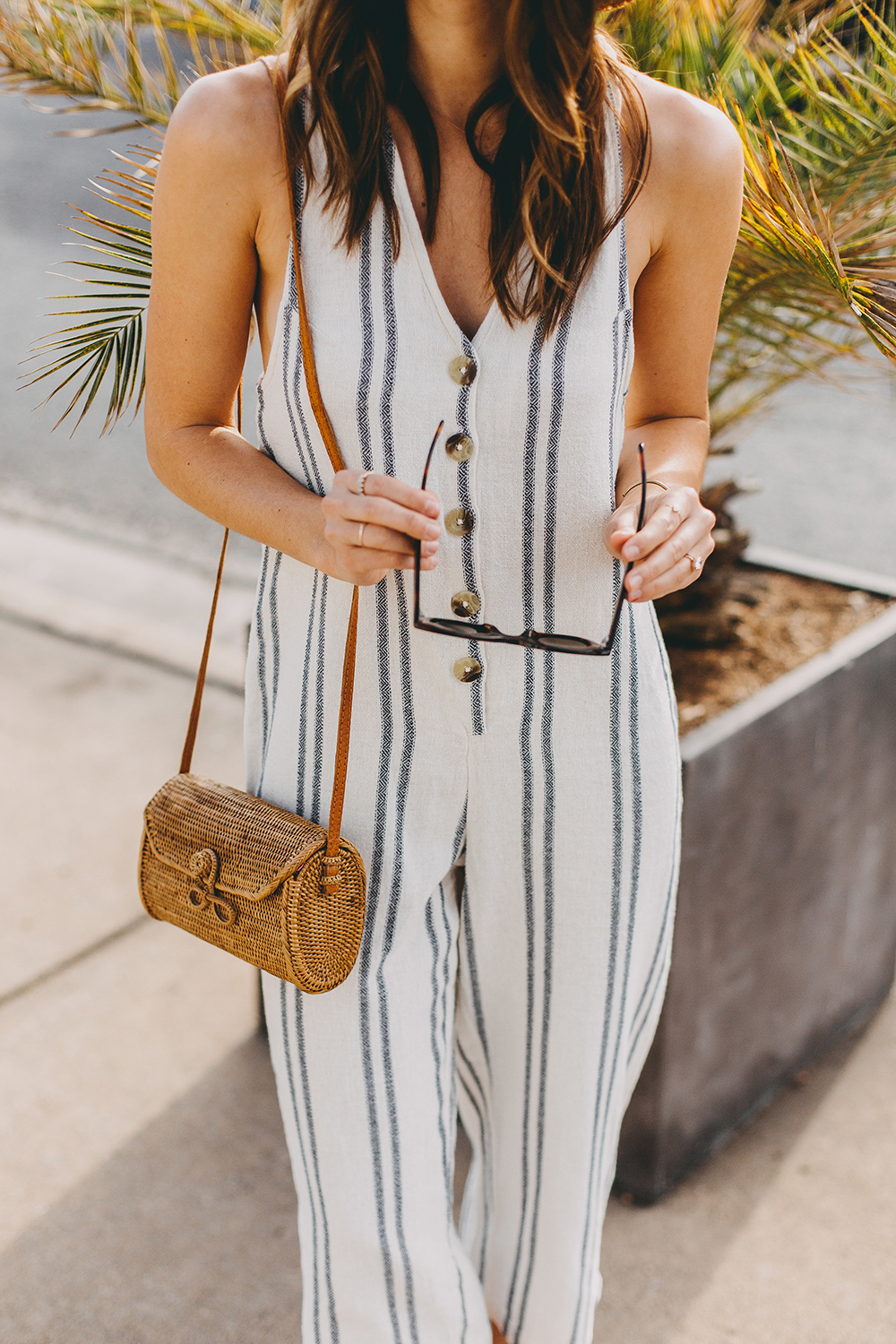 Stop everything you're doing. This jumpsuit demands FULL. ATTENTION. Okay okay so it's not really thaaat pressing… 😉 but FOR REALZ how freaking adorable is this thing?! Urban Outfitters has been killing the romper/jumpsuit game lately and I have become that crazy online shopper that visits the New Arrivals tab on the regular…but hey, my shopping addiction is to your benefit, right? …Just doing my homework over here!
Though Austin weather hasn't yet decided if we're full on ready for spring, I will take those small pockets of warmth and sunshine and most definitely wear my new jumpsuit!! (PS. If you follow me on the 'ol gram or watched my Like To Know It chat, you probably saw me wearing this last week, but styled a little more festival-ish here…ohh the possibilities!).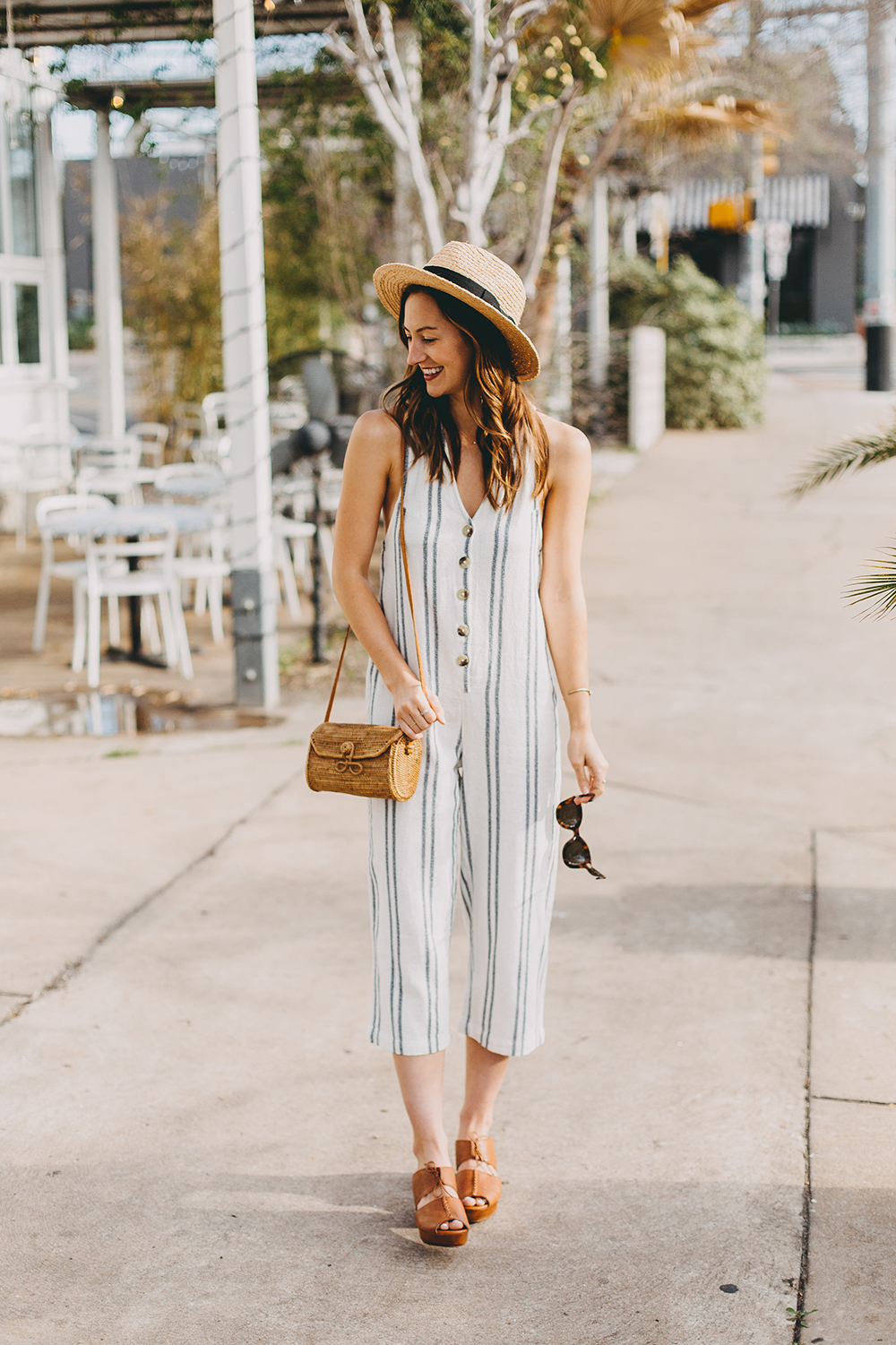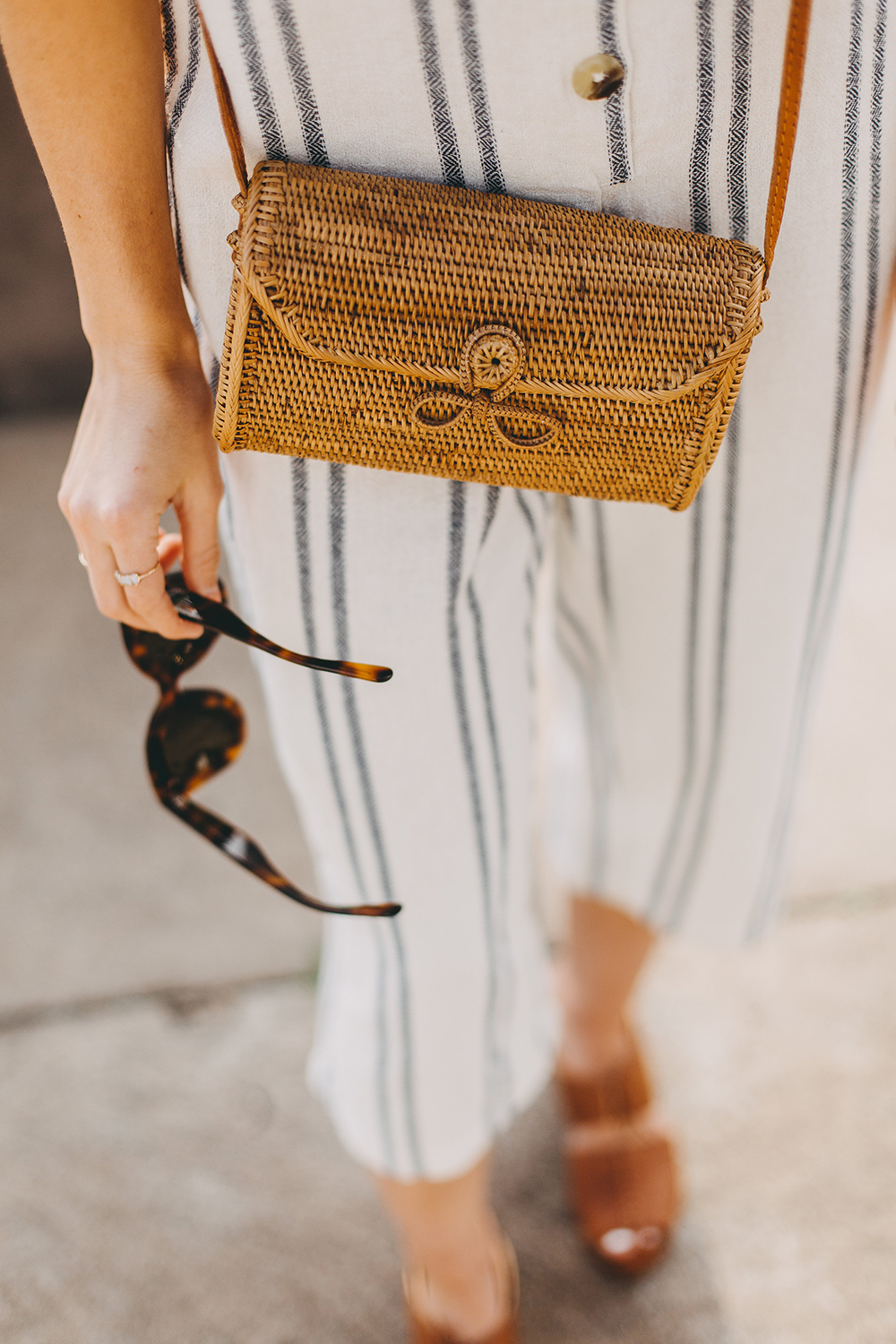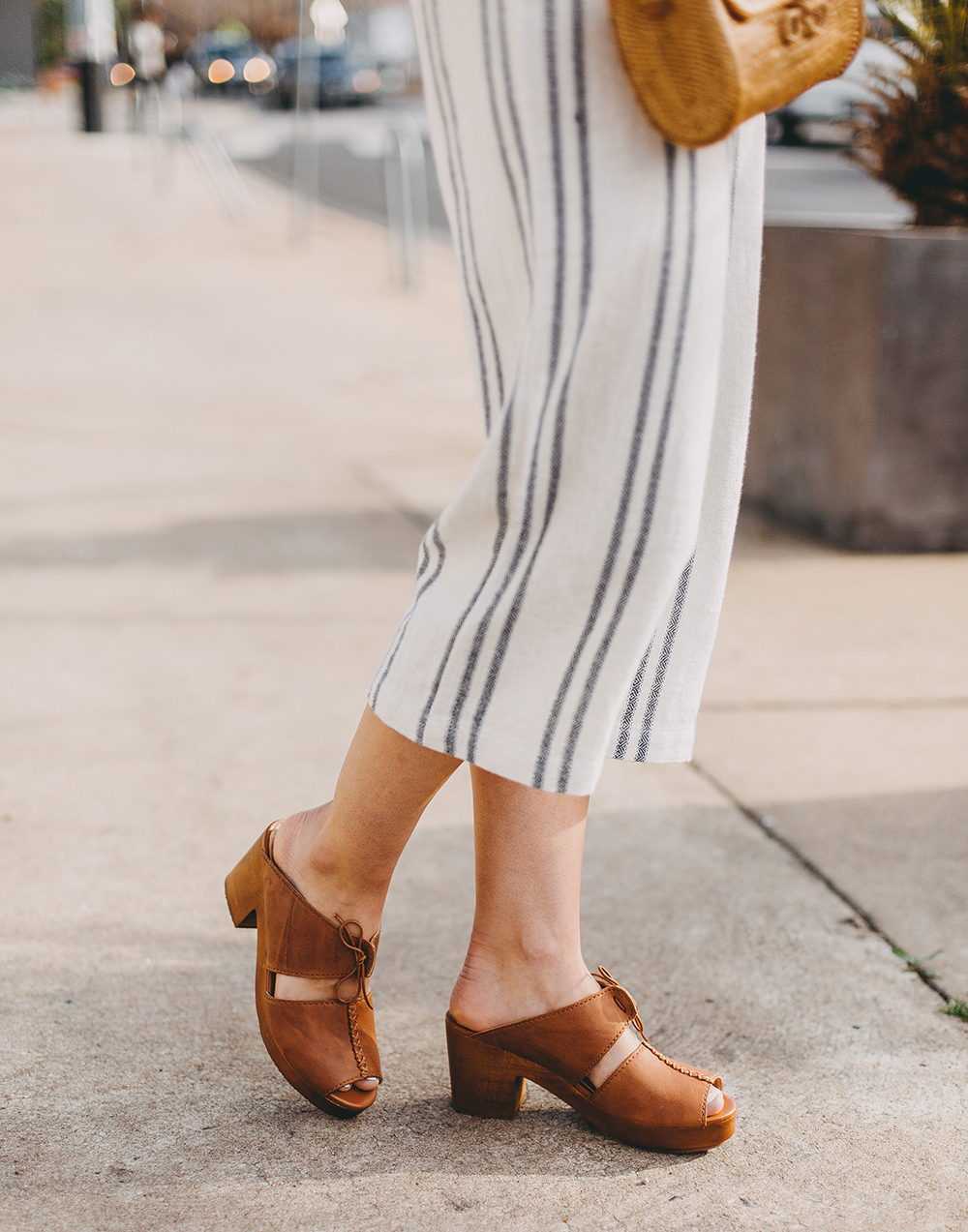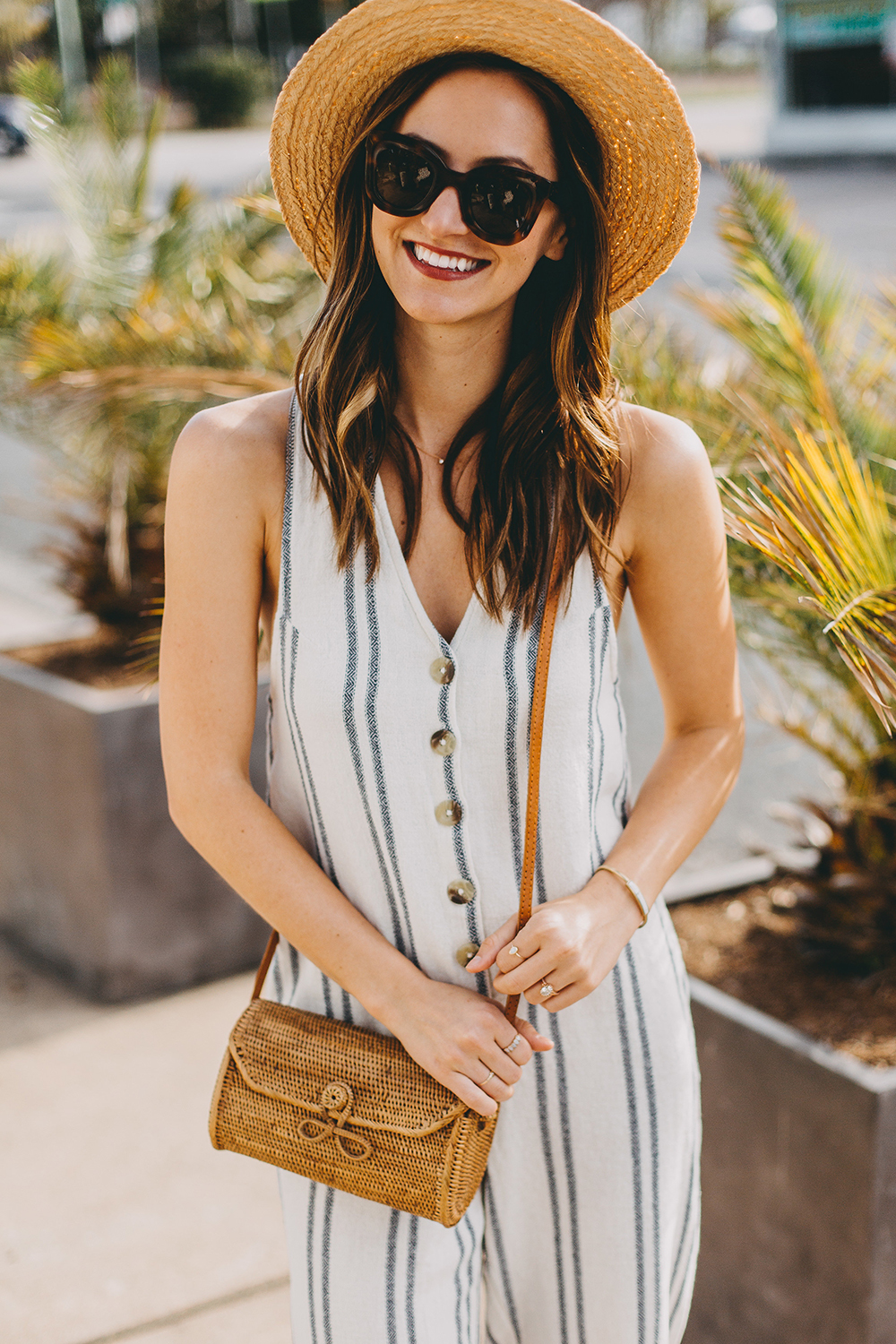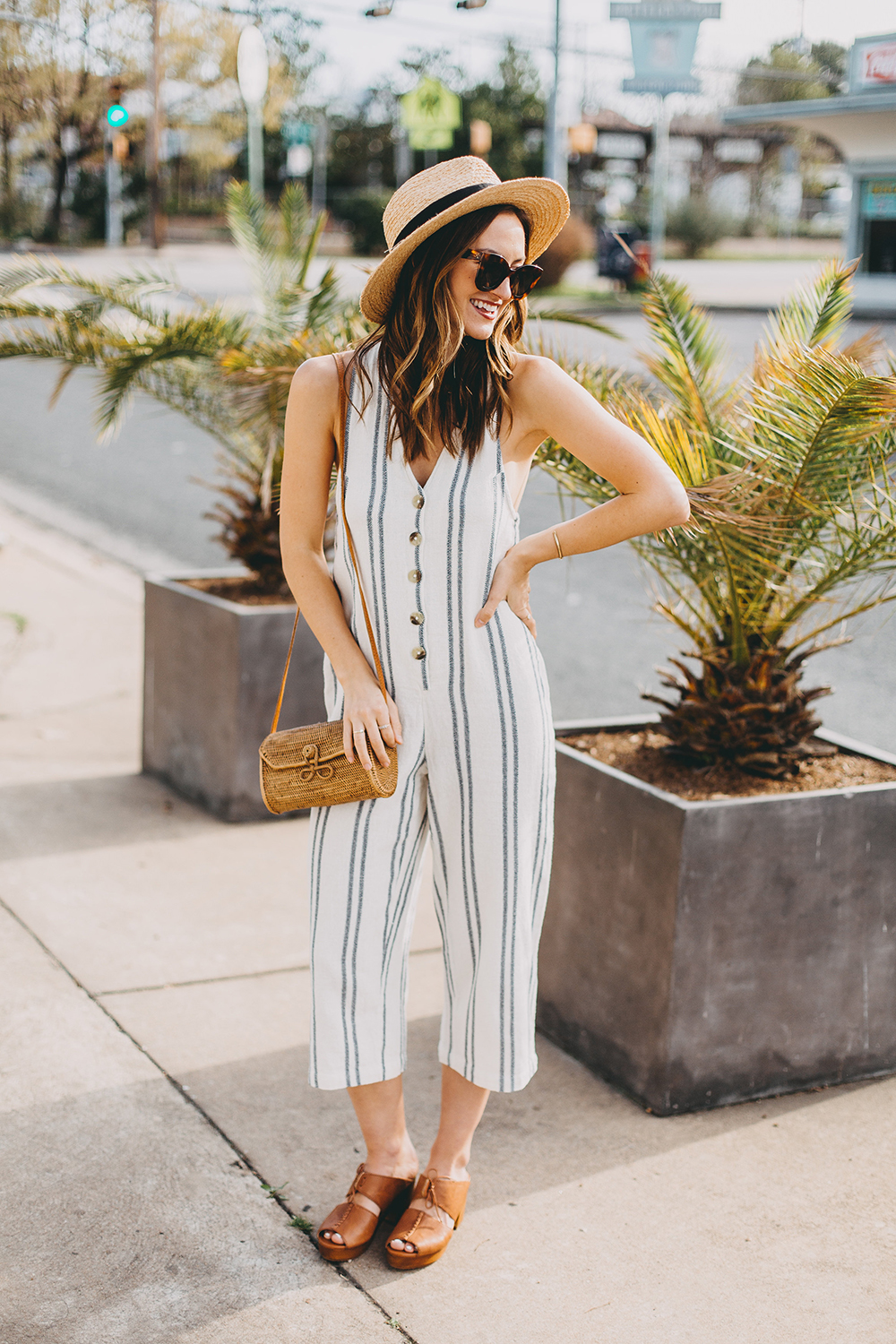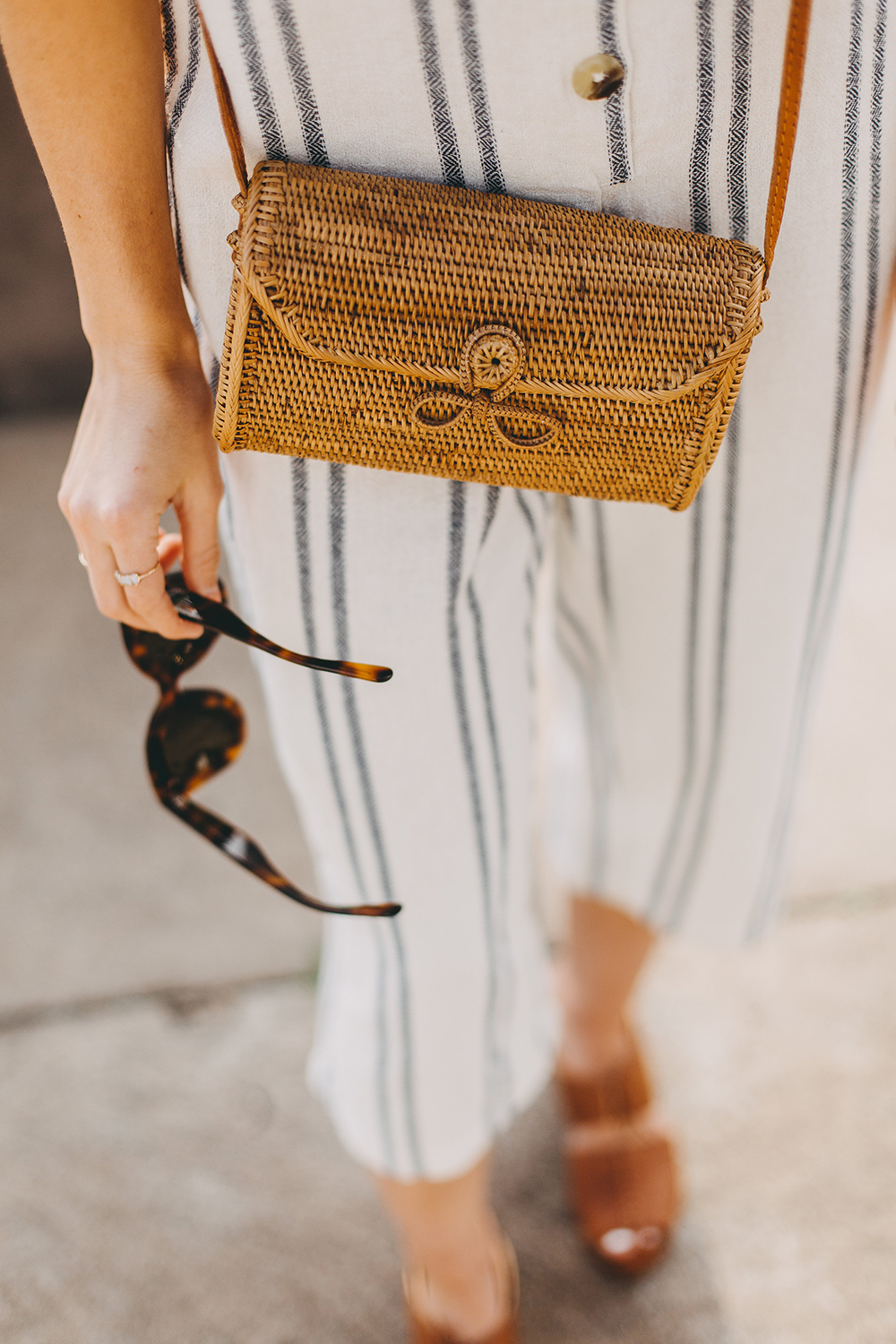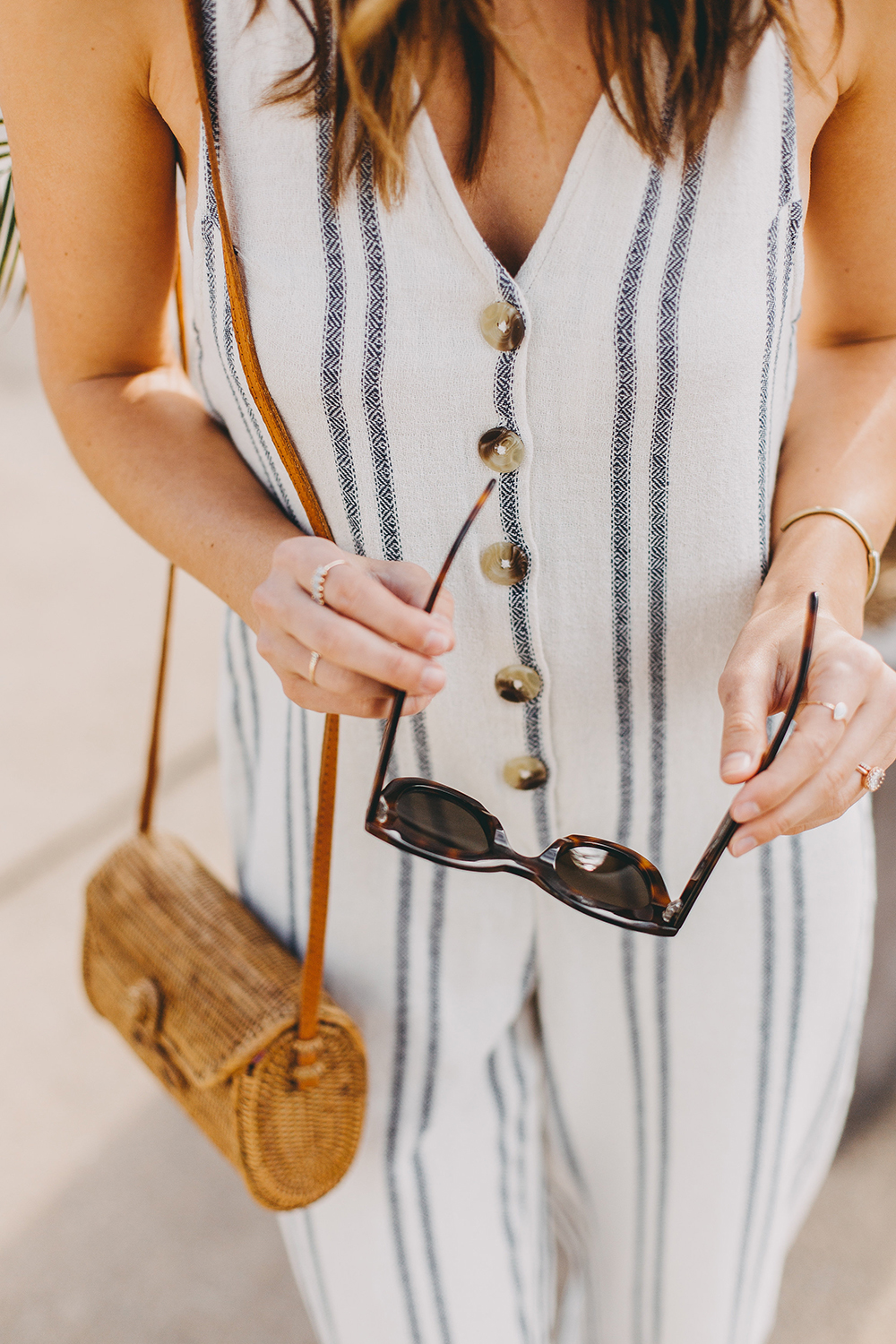 I have been asked quite a bit where to get those darling little rattan handbags (…I also have the round version and loooove it!) – and I get them on Etsy! They are super affordable, generally around $40-$65 and they really are super durable…I have been wearing my round one for over a year now and it's traveled across the globe with me (…and has even survived a few international nights out with friends…tough to do because we tear it uuuup on the dance floor, which means that bag has taken a beating, ha!)…in a nutshell, I'm a huge fan. 🙂
As I mentioned above, my jumpsuit is from Urban Outfitters and it comes in two color options…they are both soooo perfect, tough to choose! I am wearing size XS (I'm 5'6) and though I am wearing a strapless bra with it for these photos, I would recommend going braless and just using some pasties or bandaids (classy, right? 😉 haha I always resort to bandaids!!) because there can be a little side-boob action happening… not a ton, but just a touch. Anyhoo, the jumpsuits (and rompers) right now over at UO are seriously INSANELY cute…like, I'm-hiding-my-wallet cute. This one is next on my wish list…aaaall the heart eyes!
Lastly – my shoes are by Kelsi Dagger Brooklyn…aren't they fun? I am loving this brand…such a vintage-y, nostalgic feel! As y'all know, my collection of cognac shoes and bags just keeeeeeps growing BUT these were simply too cute to pass up! I've been very into clogs lately and the wood sole on these definitely has the same vibe. Ps. You can take 25% off site-wide with code KDBFRIENDS2018 … you're welcome! 😉
I hope your week is finishing strong!! I've been in total dog-mom mode over here watching Watson and my parents dog, Louie. Let's just say they are keeping me on my toeeees all day long haha. I don't think a cold beer has sounded so good in a long time…#puppylife! Sending positive juju out that you have a fabulous Friday! XO
**Photos by Anna Szczekutowicz Photography
jumpsuit – URBAN OUTFITTERS / handbag – ETSY / shoes – KELSI DAGGER BROOKLYN / sunglasses – CELINE / hat – (scooped it up in Australia!) similar BRIXTON
SHOP MORE UO JUMPSUITS