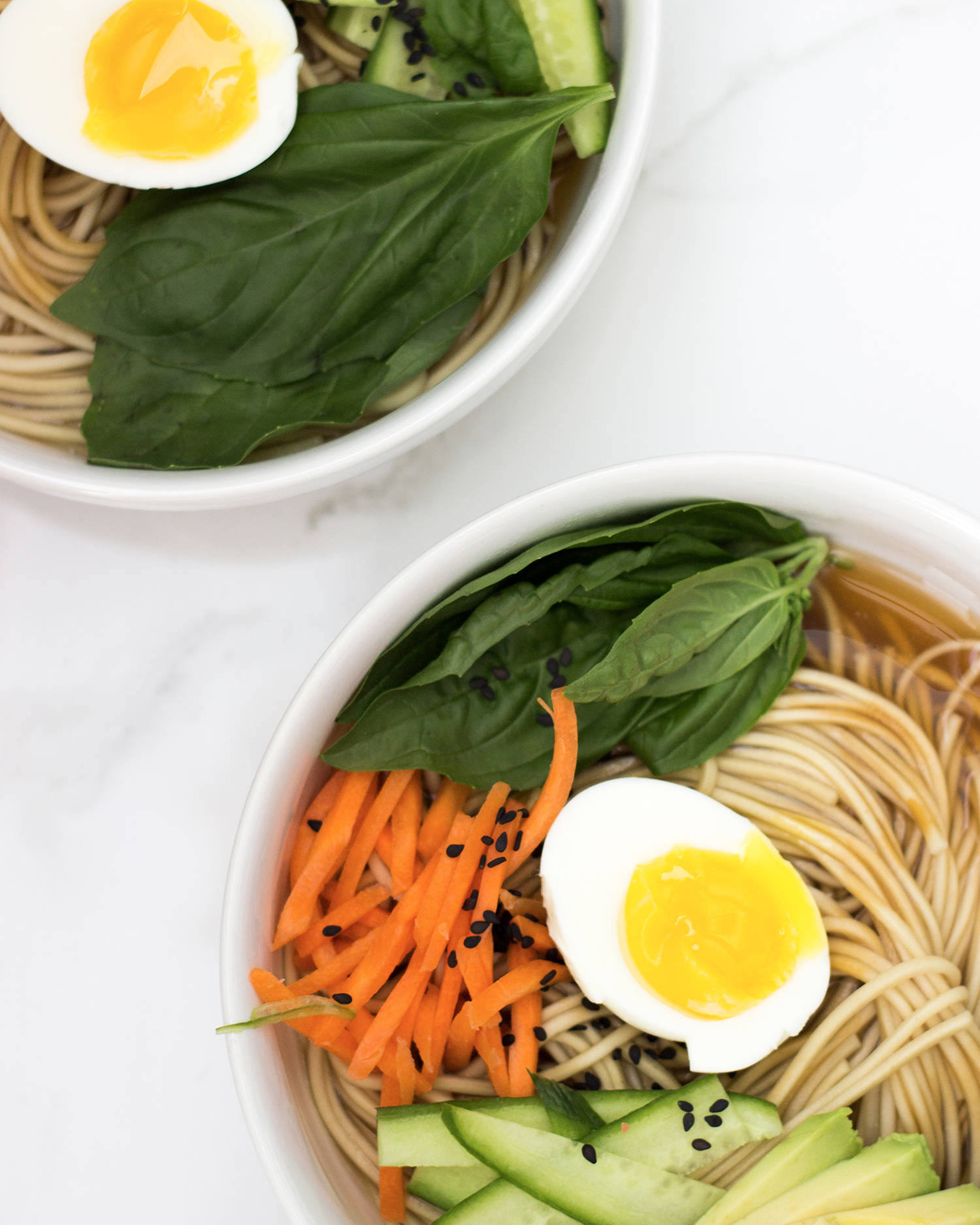 By Jessica Lee
Ramen is one of the first foods I remember making on my own. My mom would let me pick from the many overly processed flavors at the supermarket. I'd go home, heat up a pot of water on the stove and place my brick of noodles inside. Once dissolved, I'd add that packet of flavoring (ahem, msg) and pat myself on the back for "making" my own meal.
Fast forward and I'm still making ramen but in a much more healthy way…

This recipe is full of vibrant veggies and yet it's still super easy to make at home. It's also extremely versatile. Don't have carrots or cucumber? Broccoli, asparagus and a number of other vegetables would be great replacements! Mix and match and have fun with it.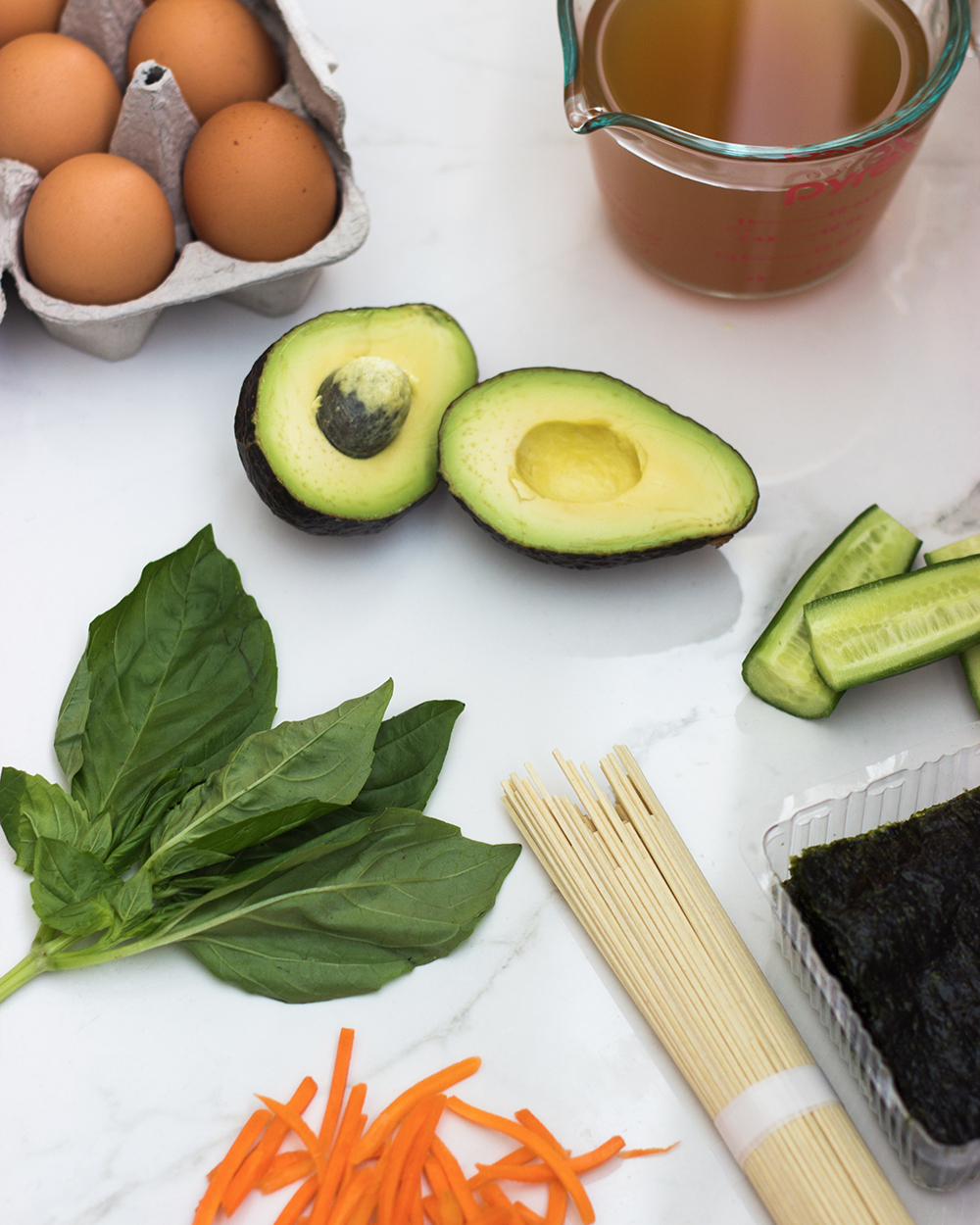 Easy Veggie Ramen
Makes 4 servings
1 package lo mein noodles
32 oz vegetable broth
1 cup water
2 tbsp soy sauce or tamari
1 bunch basil leaves
½ cup shredded carrots
½ cup julienned cucumbers
1 avocado, sliced
Seaweed paper (optional)
2 eggs
Sriracha, to taste
Black sesame seeds
Directions
Combine vegetable broth, water and soy sauce in a pot. Bring to a boil and cook lo mein noodles according to instructions. Do not drain.

While noodles are cooking, bring a pot of water to a boil. Once boiling, add eggs and cook for seven minutes then place in an ice bath. Once cool, peel.

Divide broth and noodles in bowls. Add toppings – basil, carrots, cucumbers, avocado, seaweed paper and halved soft boiled eggs. Add Sriracha and black sesame seeds to taste.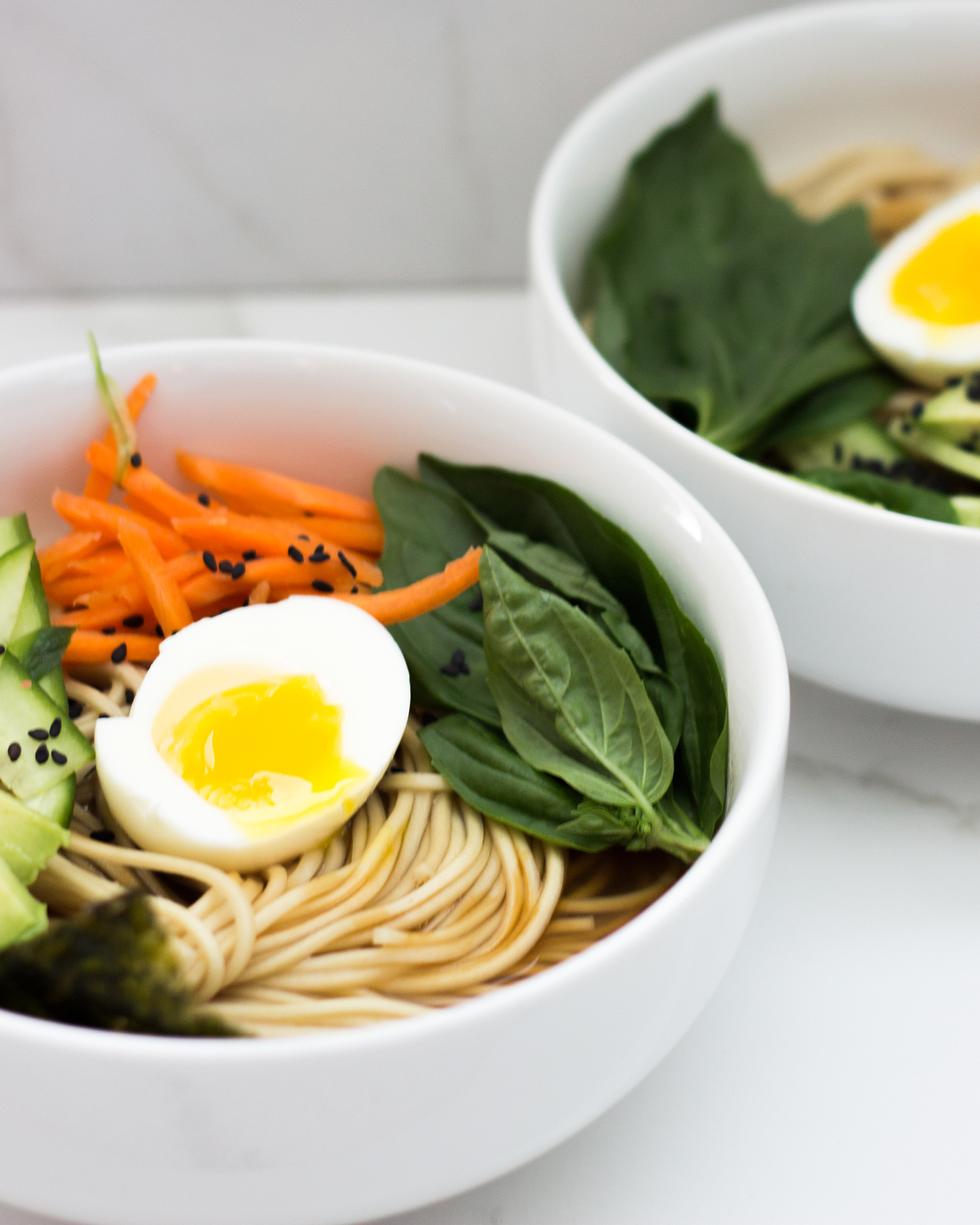 Enjoy!
Looking for more delicious recipe ideas by Jess? You'll love these…
1. Curry Cauliflower Soup (**LL reader favorite!)
2. The Ultimate Avocado Toast
3. Kale Salad with Roasted Delicata Squash