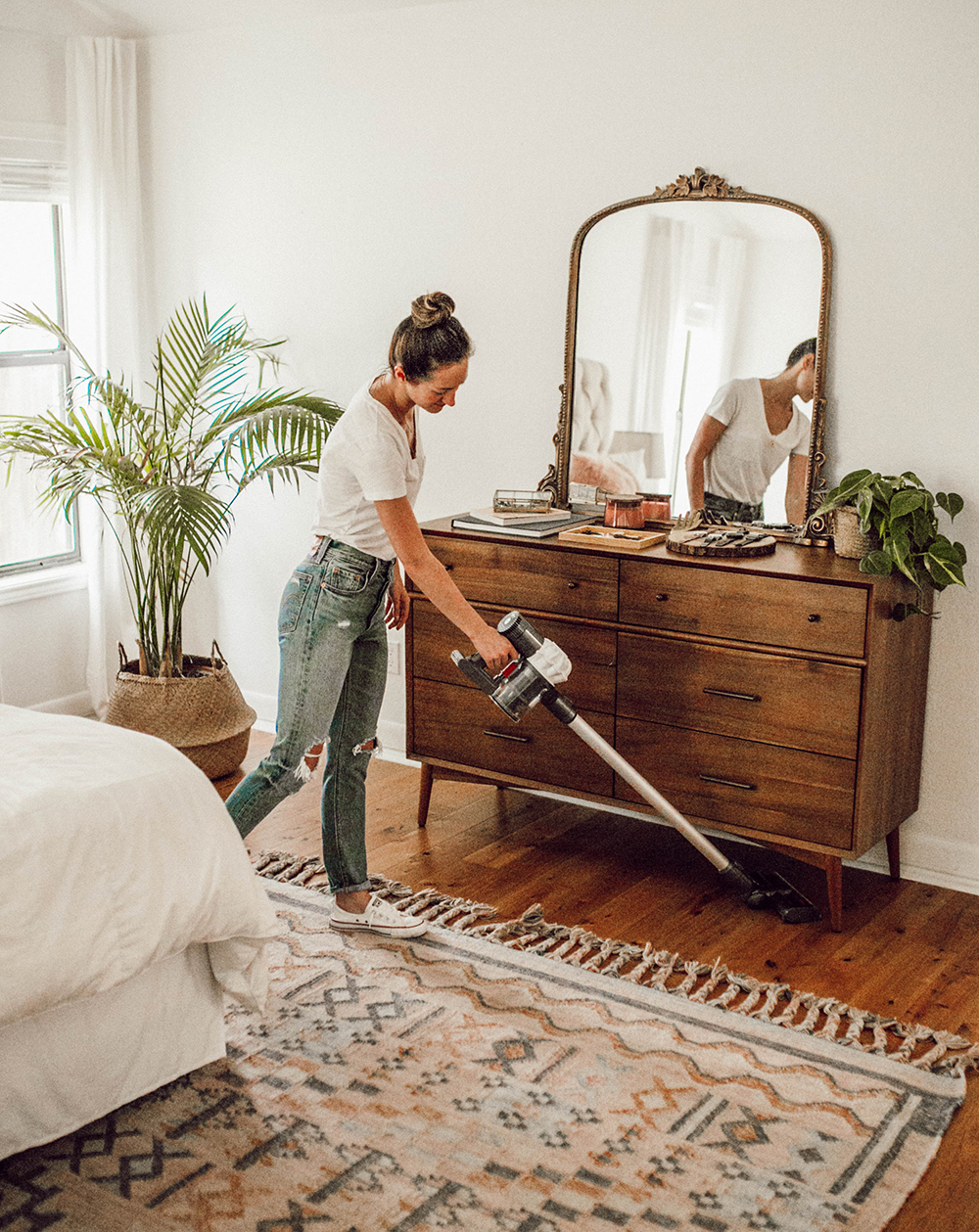 You know you've become a true adult when the day comes that you're excited…no wait…ecstatic for a vacuum upgrade. When the box for our new Dyson arrived on our doorstep, you'd think I was a wild animal opening up that package…but no, just a regular 'ol girl who reaaaaally loves her cleaning gadgets! And the absolute best part? This fella was just over $200 (reg. $499)!! I have never seen so many beautiful (…dare I describe a vacuum as such?) Dyson vacuums that are also SO affordable. And where oh where would you find such a deal? Look no further than eBay!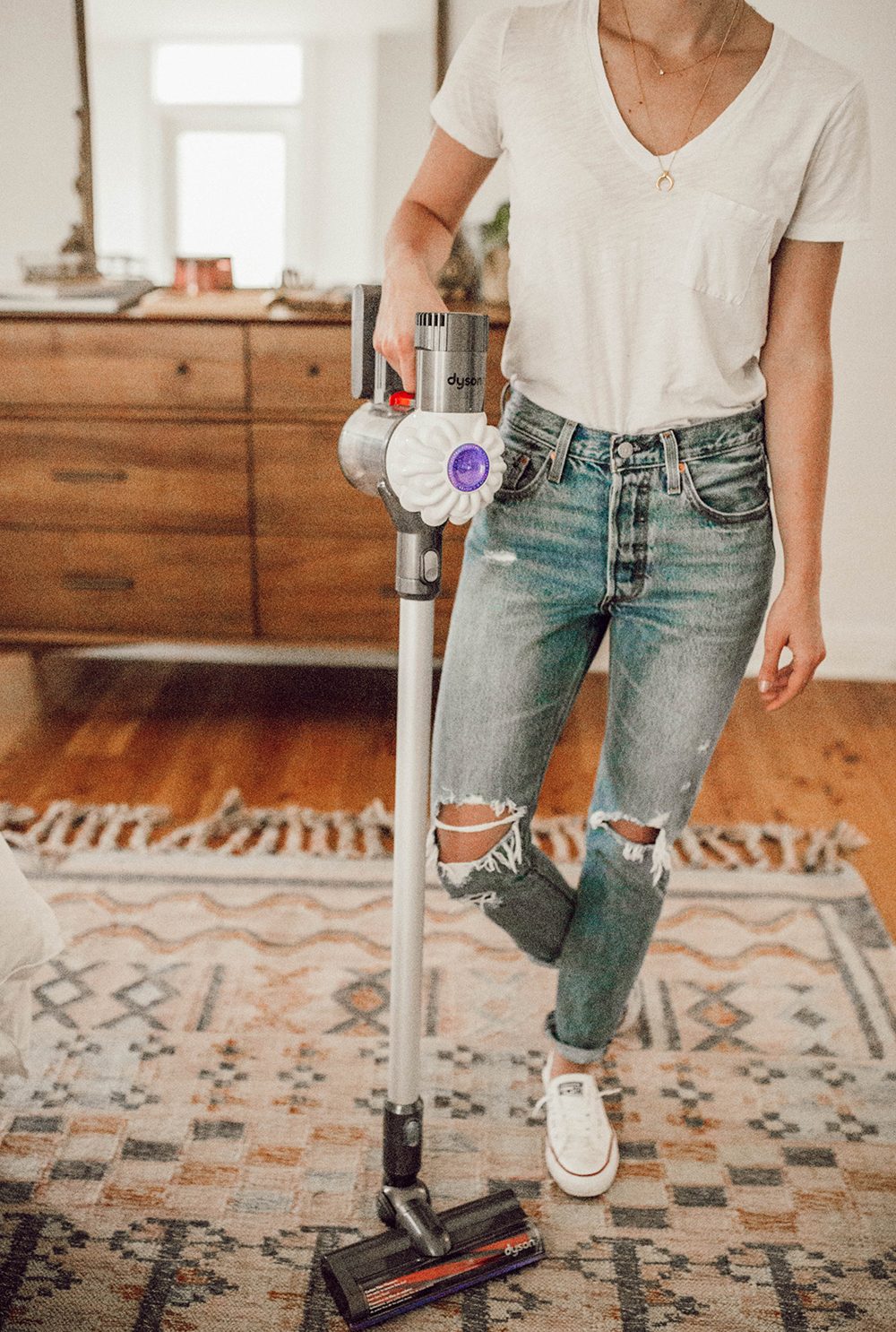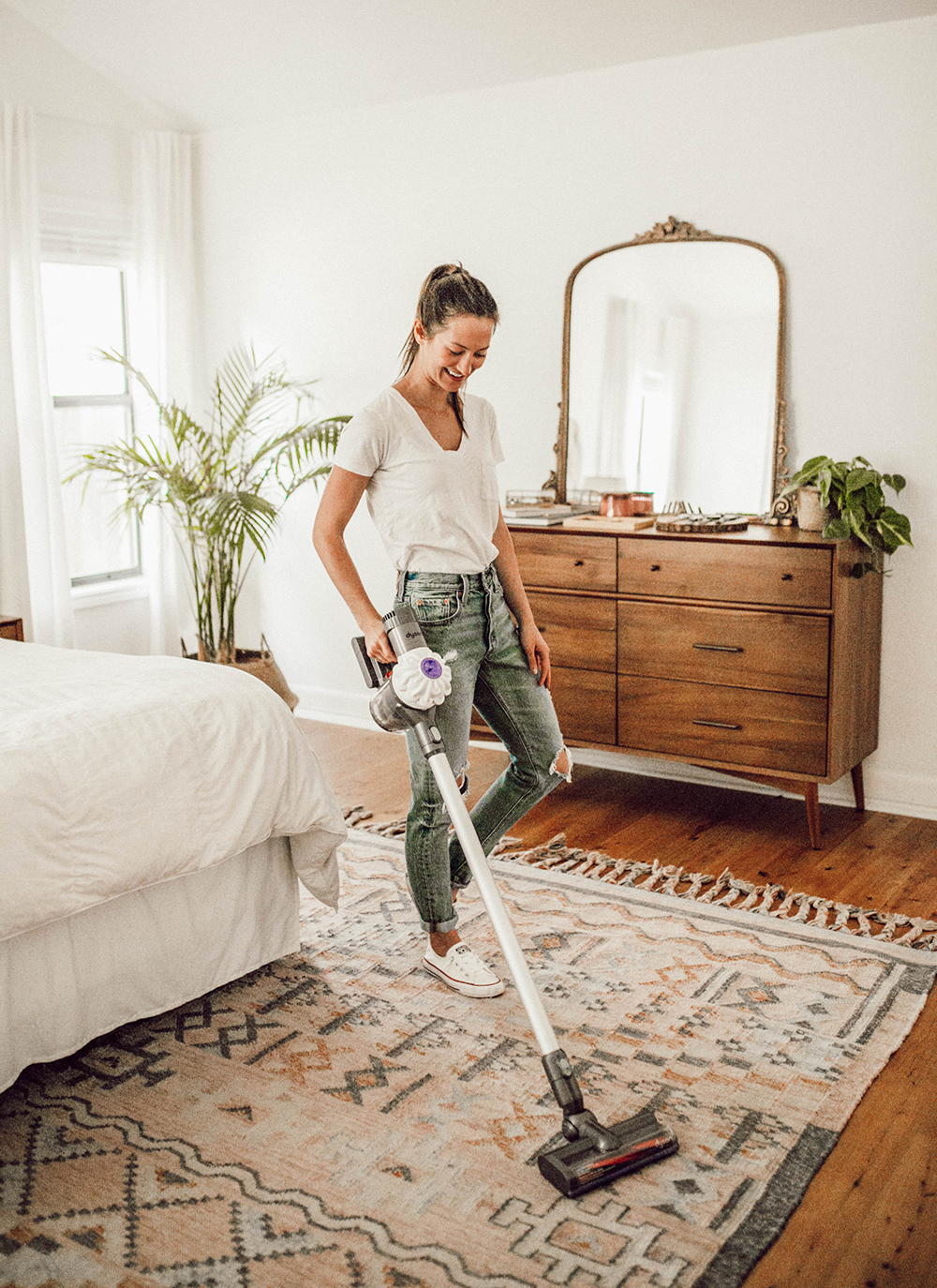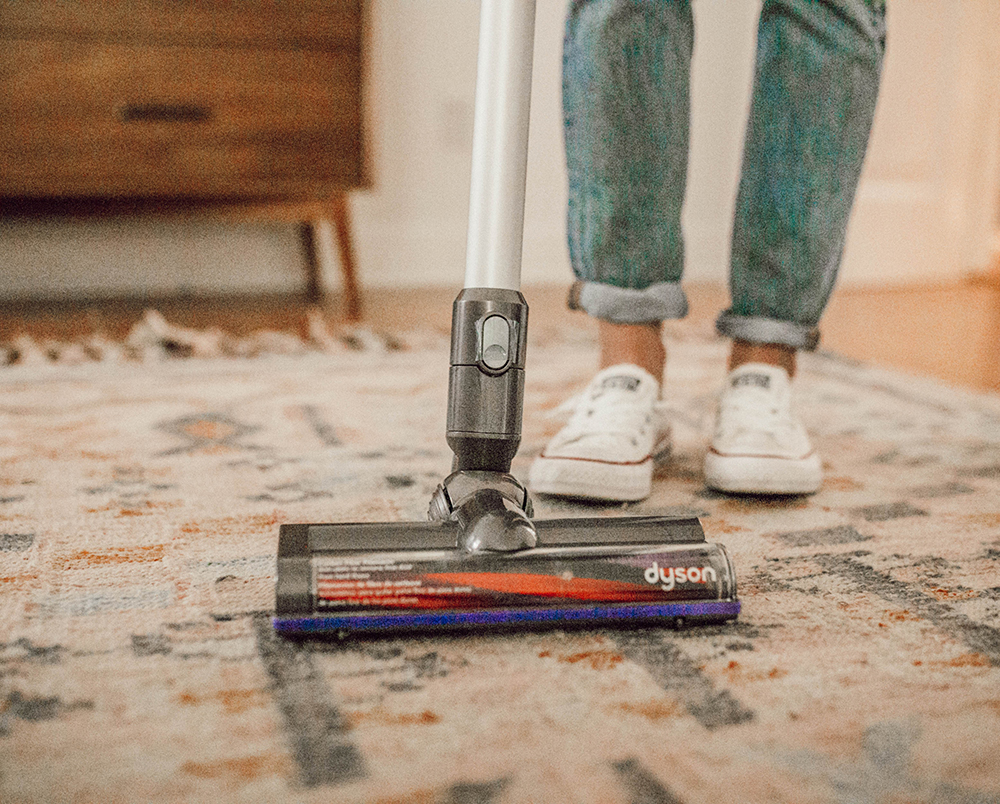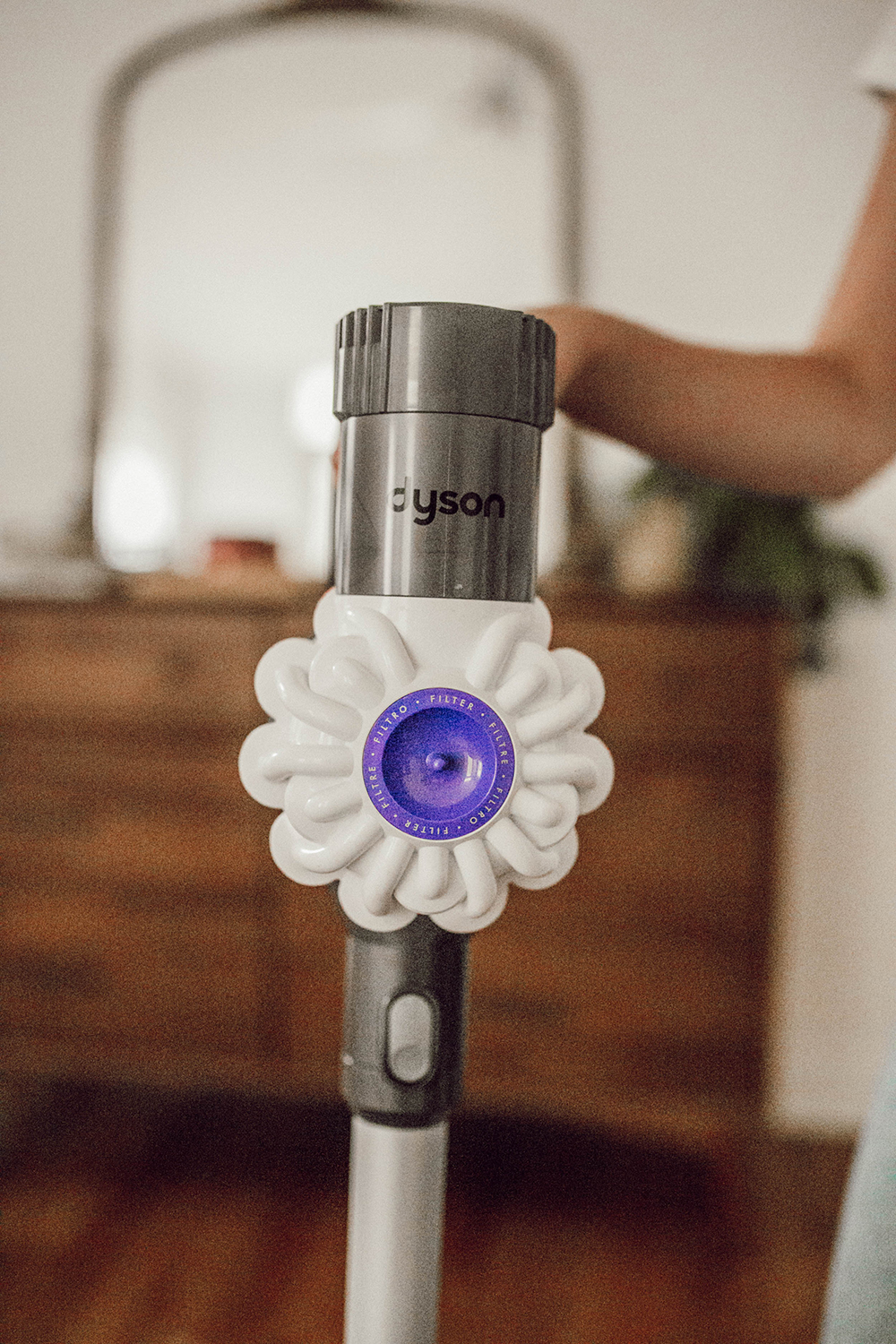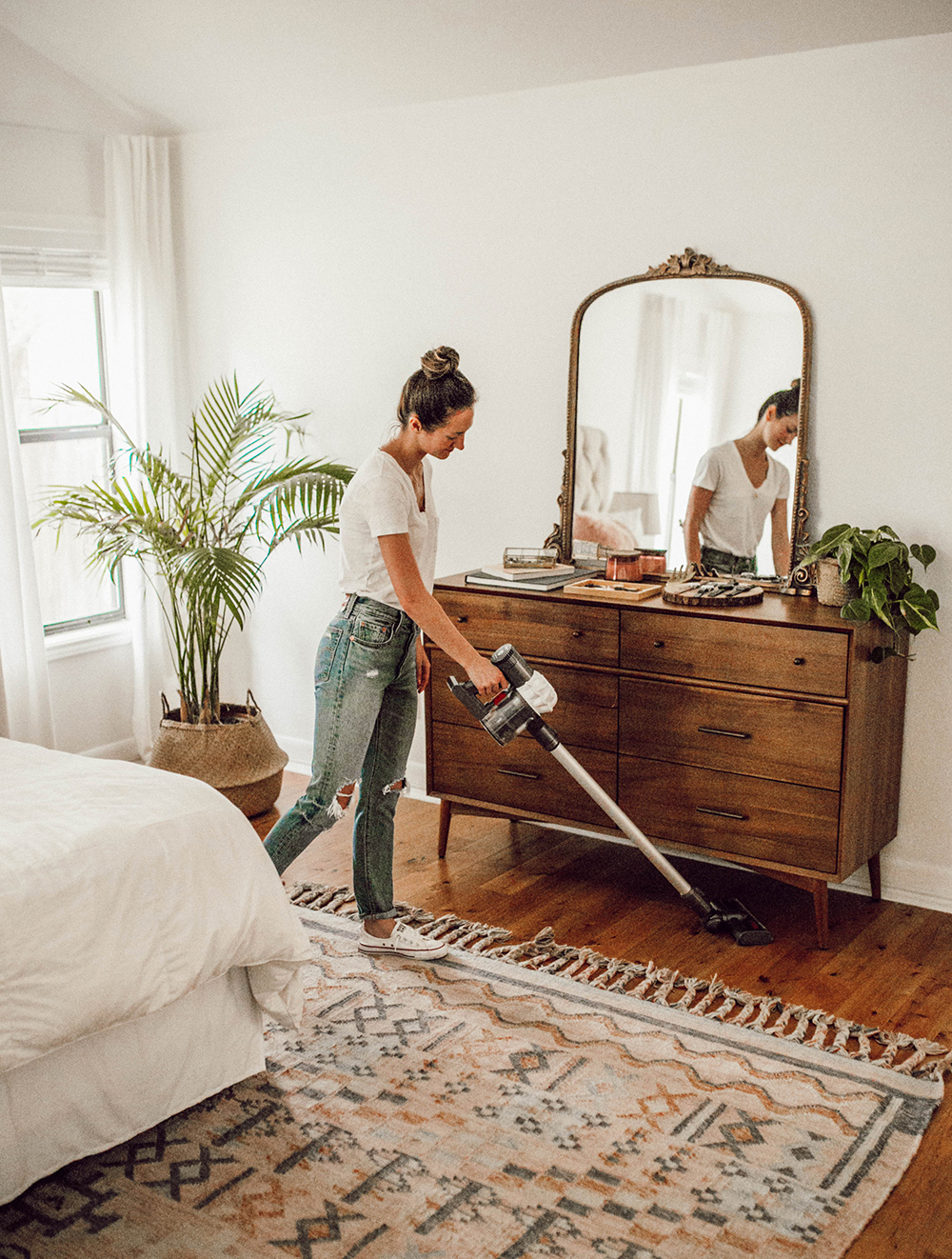 Did you know that over 80% of merchandise sold on eBay is brand new? …And nearly 90% of products are "Buy It Now" – which means no bidding necessary! I don't know about you, but that was definitely news to me. My dad and brother have always had an eBay obsession (no really, my dad will generally not buy something in a store unless he has checked eBay first…) and now I understand why!
As Blake and I continue to furnish the house and add rugs throughout, we needed a vacuum that could handle both wood floors and rugs. I noticed this particular style was cordless (always a win now that we have a puppy who likes to chase and chew on anything that moves!) and also converts into a handheld, which is so nice when we need to get to those hard-to-reach places or want to use it in our cars. Given the price points, we chose a Dyson V6 and actually got a refurbished model (they test all the "like new" products and also come with a warranty) – and it has been amazing! We are both big fans over here…it sure has made cleaning up a lot more enjoyable!
What's your latest "yep, I'm officially an adult" moment? I'd love to hear it!
Ps. If you're also one to do a happy dance when getting a new vacuum, then you've got to check out all of the amazing Dyson options over on eBay – now through March 5th you can take 20% off your purchase! Happy spring cleaning, friends! 😉 XO

A big thank you to eBay for sponsoring this post! As always, all opinions are my own.