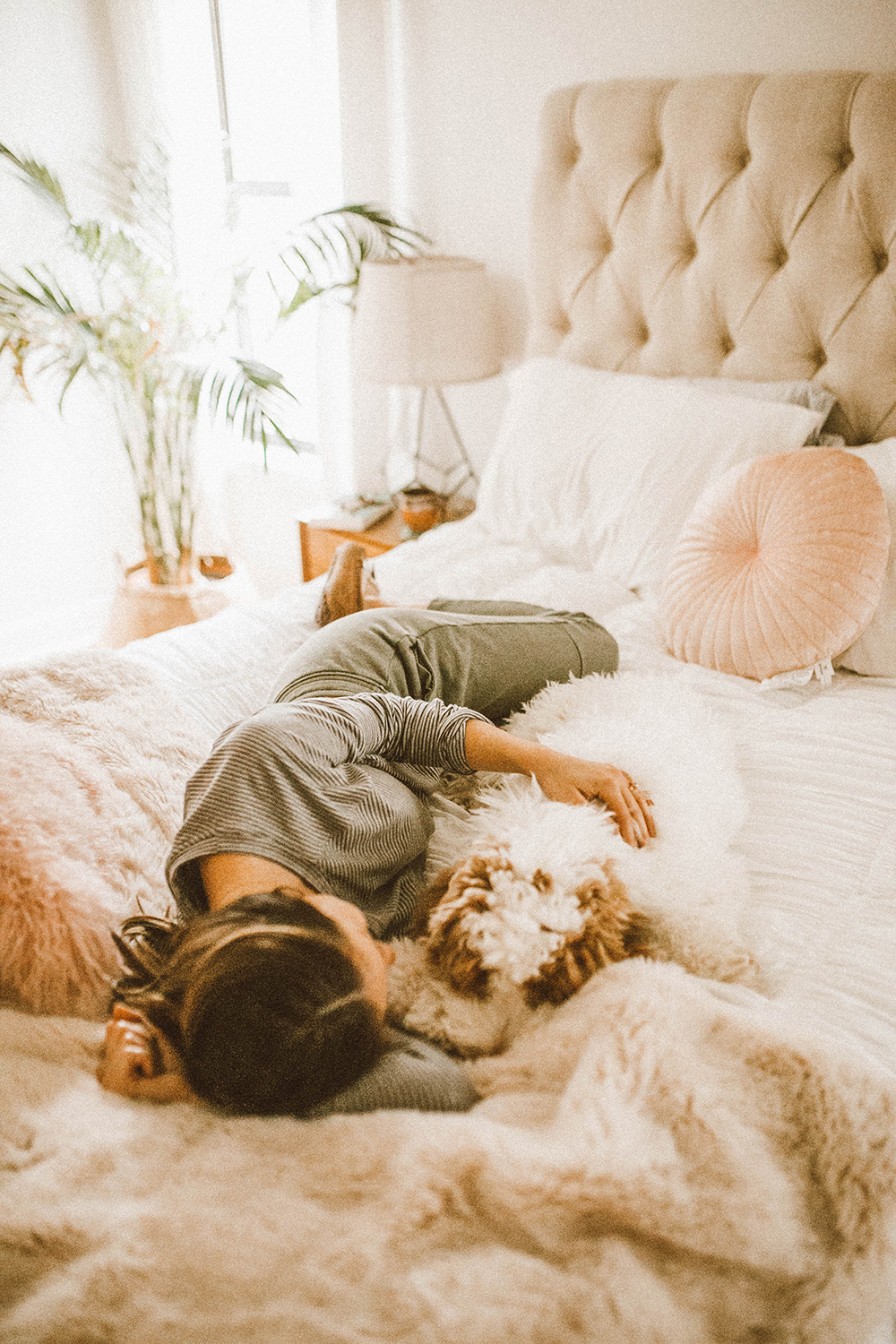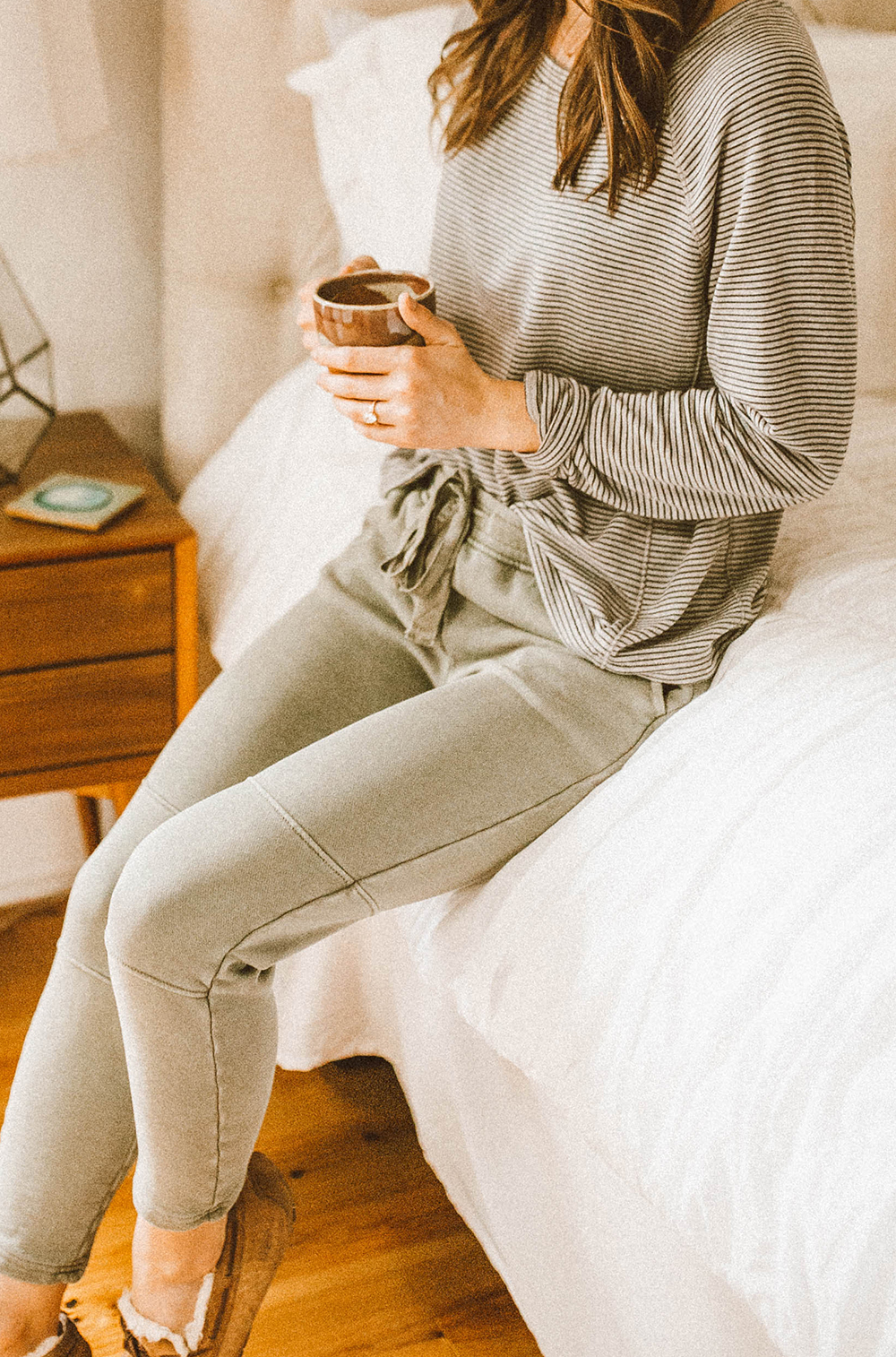 What do you do to relax at home? As Blake and I are getting the hang of being dog parents, we've both found that lounging in bed has been a solid way to calm Watson down (…he instantly relaxes, it's kind of amazing!) and gives us a little break from puppy training, too. We grab our books, pour some fresh coffee and soak up time with our cuddly pup! It's become our weekend ritual lately (…and sometimes part of my daily routine when I need a sanity break, ha! Working from home means it's tough to turn my brain off…!), and one of my very favorite things we do as a little family.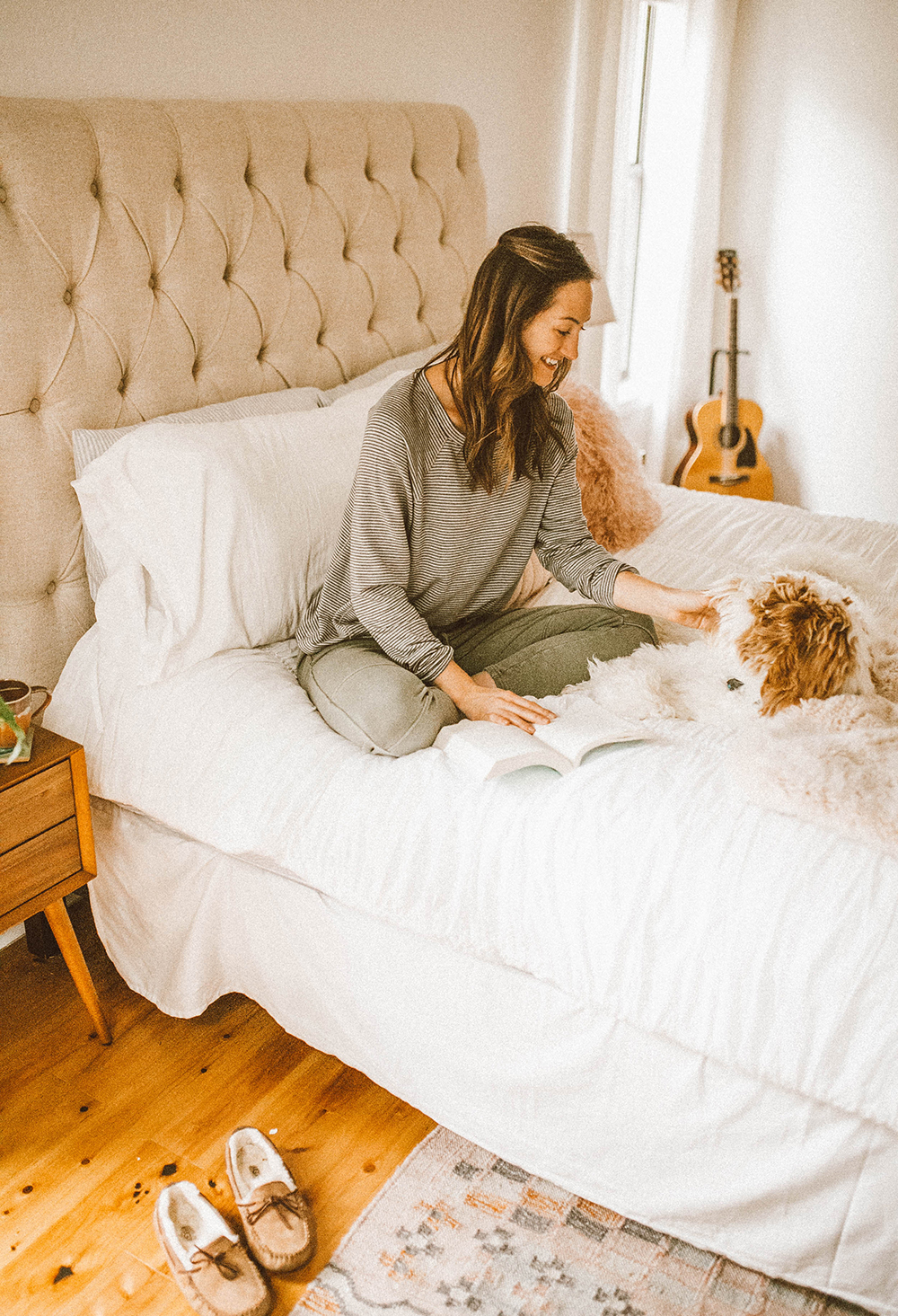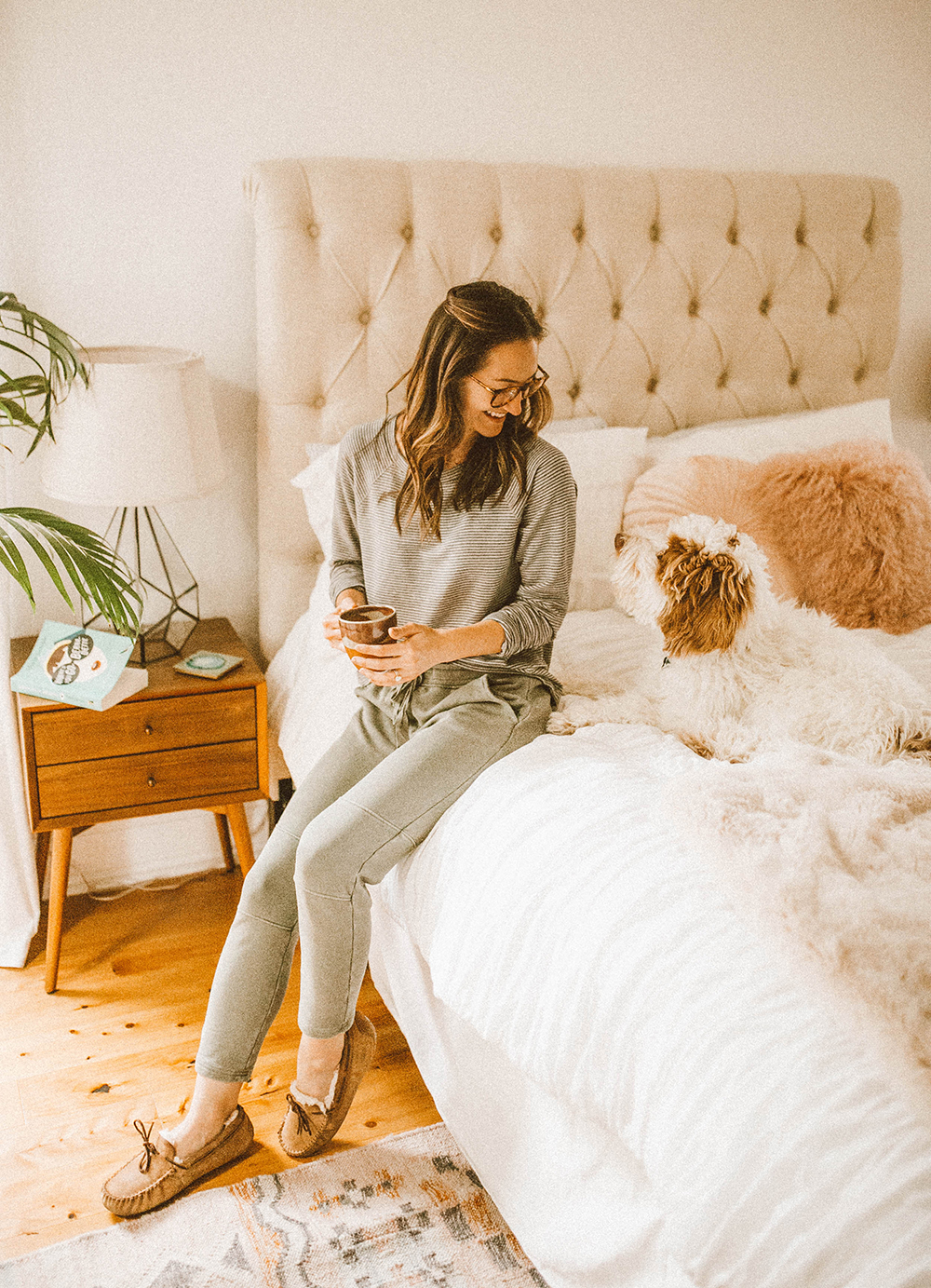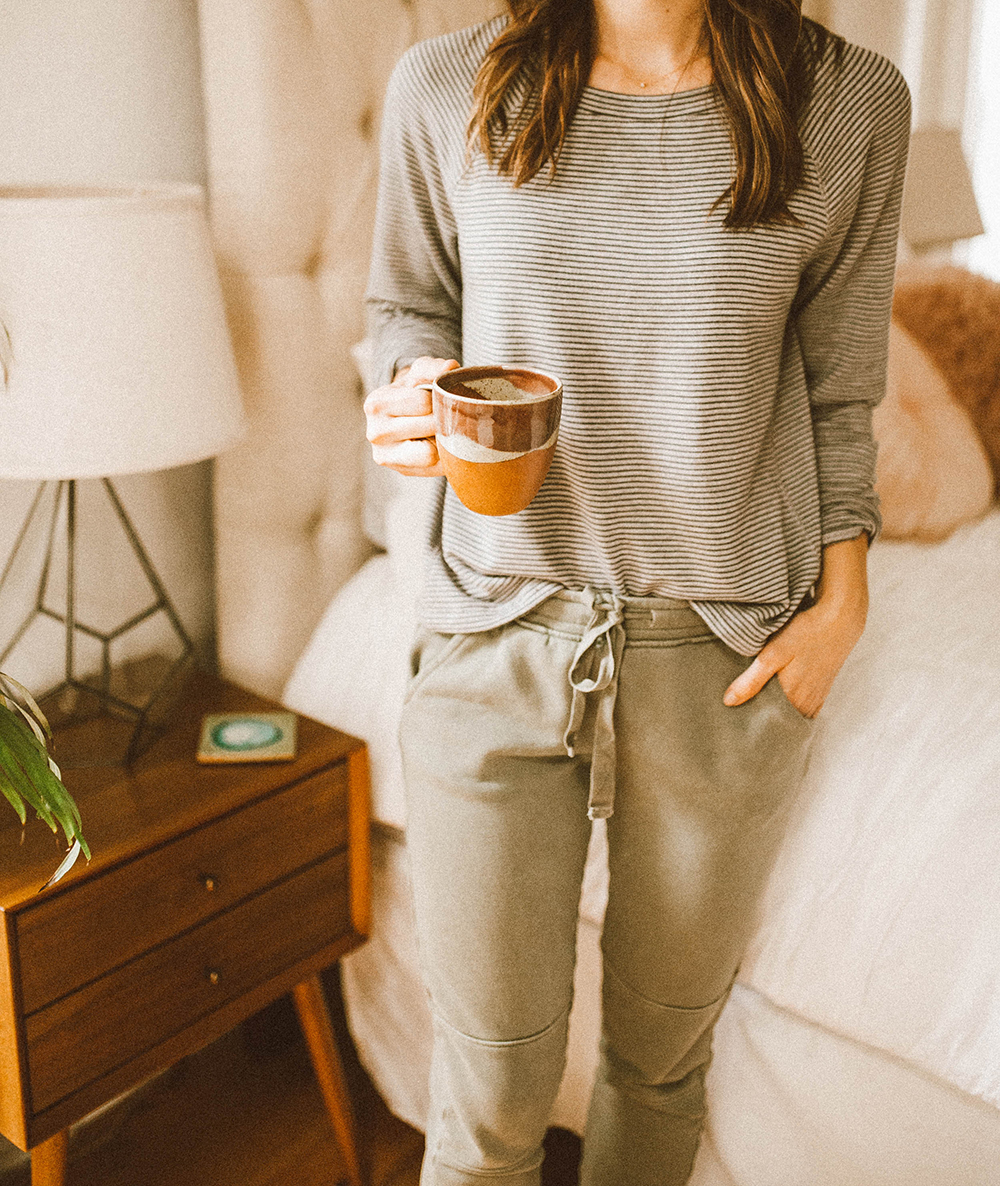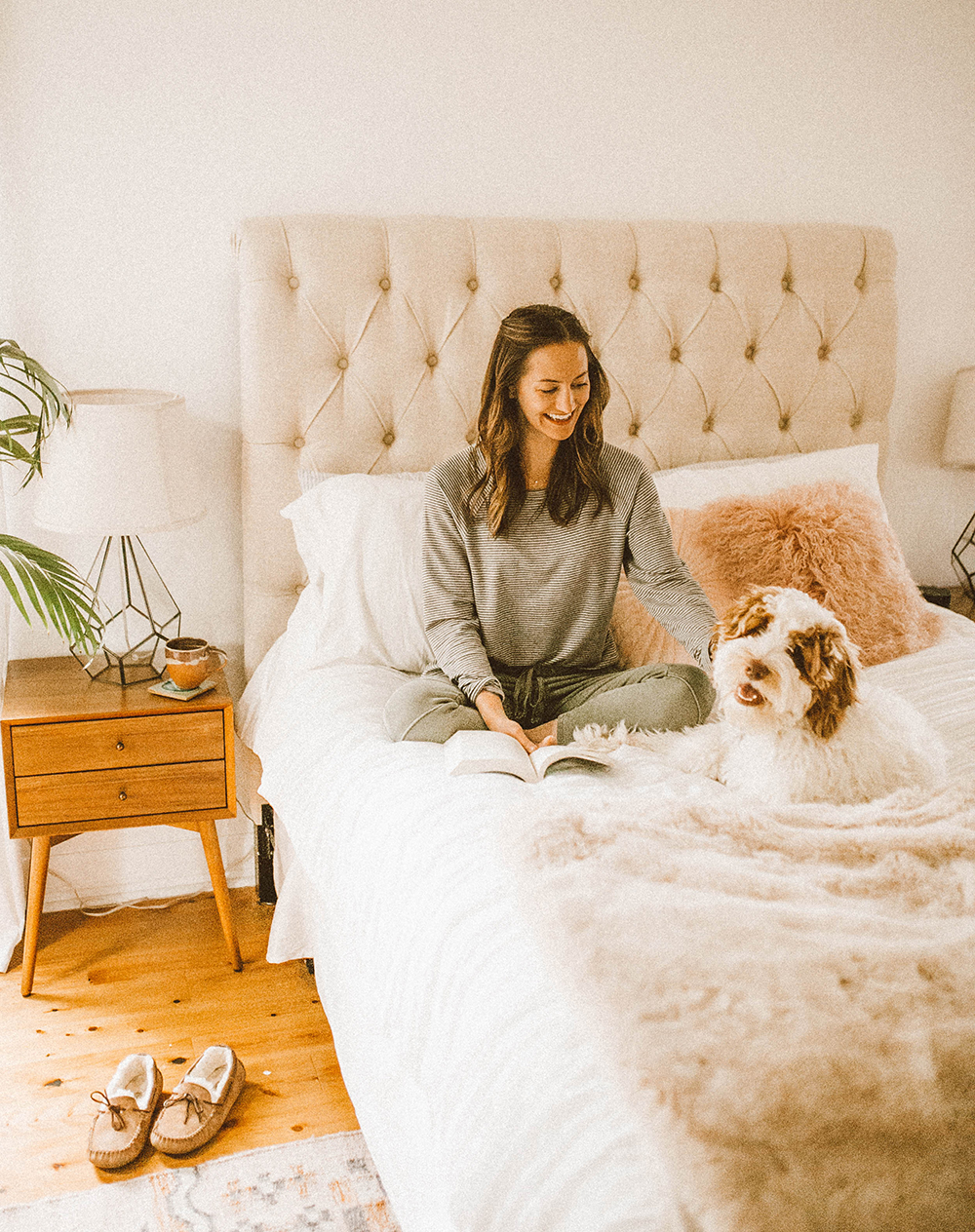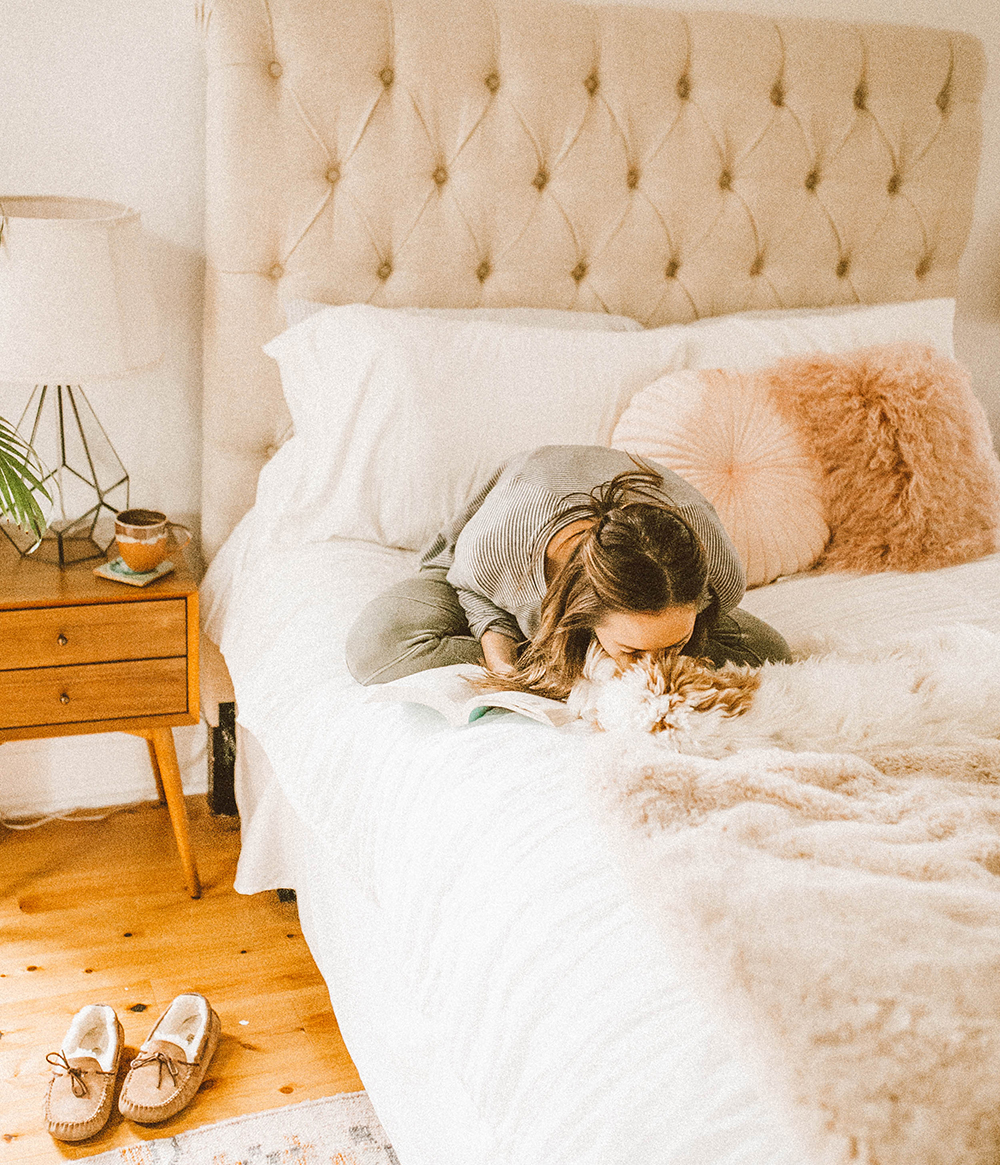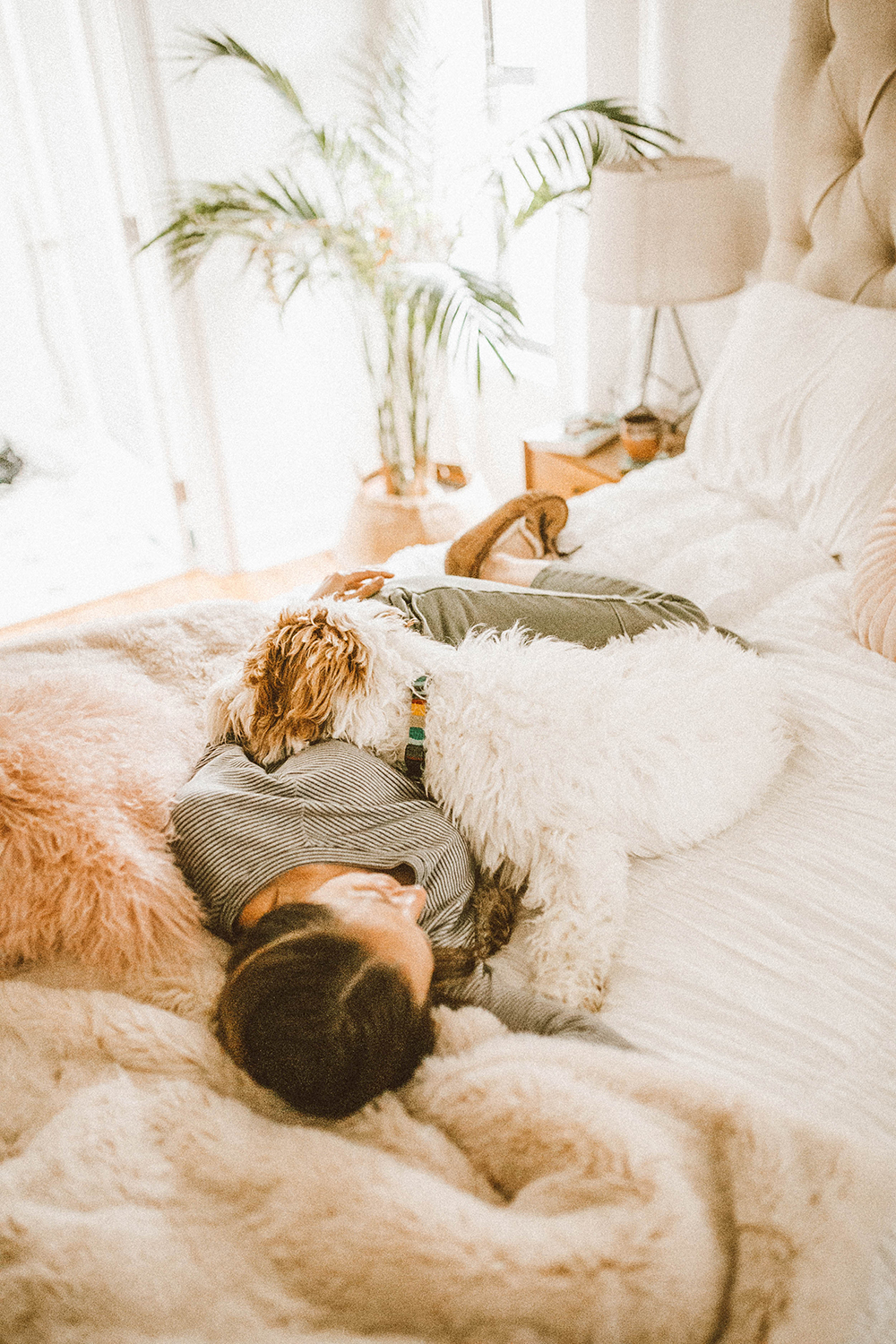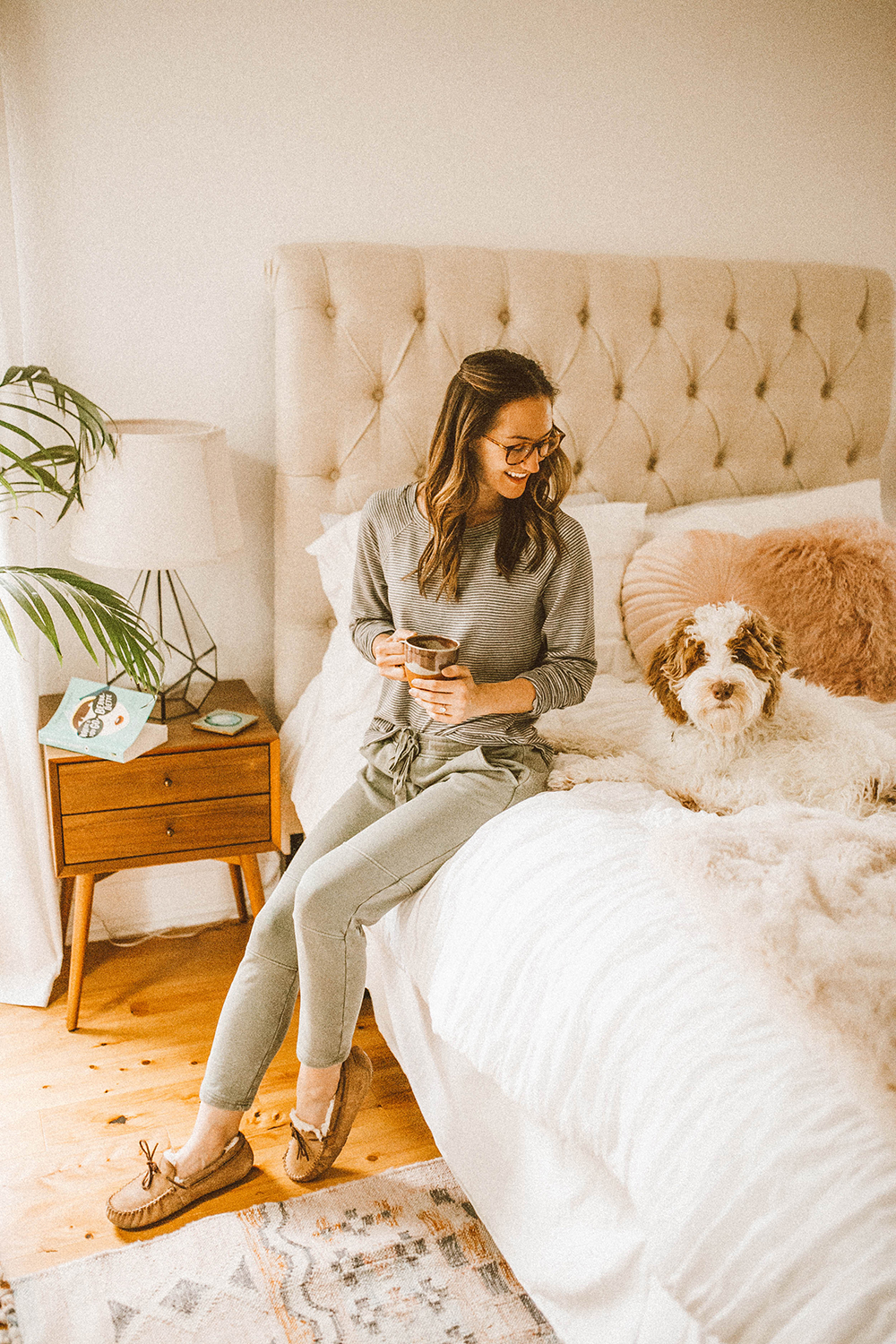 What's the one thing that makes lounging around the house a whole lot better? Some reaaaaally (…I mean REALLY) comfortable loungewear – and Lou and Grey is my number one go-to for that. My sweatpants are so soft and super flattering…and I LOVE this olive green color! These would also be adorable to run errands around town in…just add sneakers and you're golden. I'm wearing size xs in both the striped top (…sooo soft you almost want to go right to sleep when you put this one on, ha!) and sweats.
Off-topic (but relevant!) story time: You've likely seen me gush about this brand before over on my IG feed – I wear it every time I travel abroad! Their joggers are so comfortable for a lengthy flight, but also look pulled together and fashion forward (tough to find when it comes to loungewear clothing!). On my flight from the U.S. to Australia, there was an Aussie mama traveling alone with two kiddos (ages one and two…this lady was the definition of SuperMom), so I went up to her before takeoff to let her know I was just a few rows back if she needed help throughout the 15 hour flight. About halfway through, she turned around and waved her hands at me…I got up and walked over to find her youngest had spit up ALL over her pants. She was in panic mode because she'd packed multiple outfits for each baby in case something like this happened, but in doing so completely forgot to bring a change of clothes for herself! Luckily, I had a carry-on and brought a few pairs of joggers with me, so I grabbed this pair and told her to go change so she could be comfortable for the rest of the flight. I sat with her kiddos while she ran to the bathroom, then the first thing she said when she returned was, "WOW! These are REALLY comfortable!" Long story short…when I say Lou and Grey clothing is crazy comfortable (often surprisingly so!)…I really mean it, ha!
As we return to the start of a new week – what relaxing activity are you looking forward to? Hoping you'll squeeze in time for yourself by doing something that gives you all the feels! Have a good one, XO.
UPSTATE SWEATPANTS (wearing xs) / STRIPED TOP (wearing xs)

A big thank you to Lou & Grey for sponsoring this post! As always, all opinions are my own.