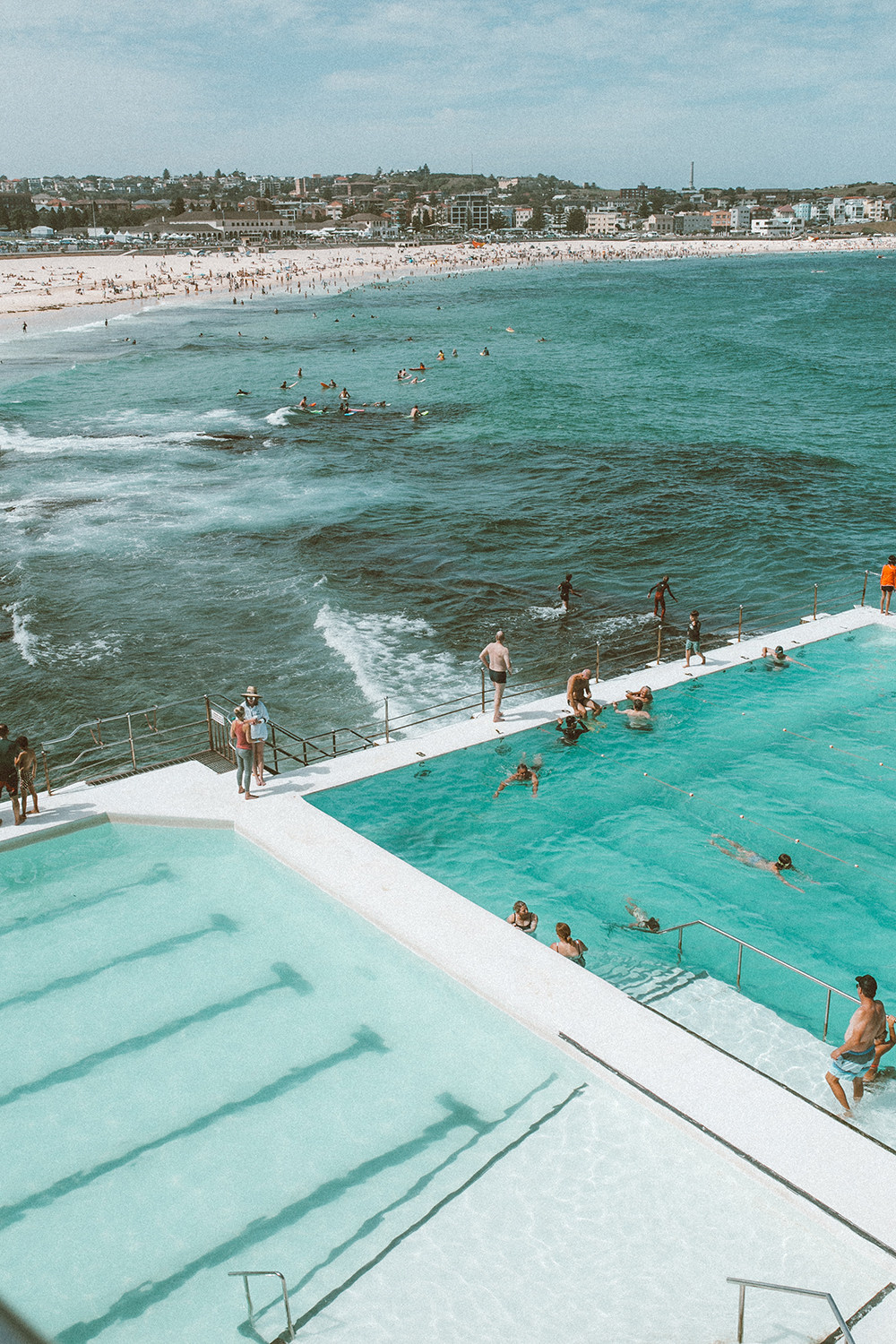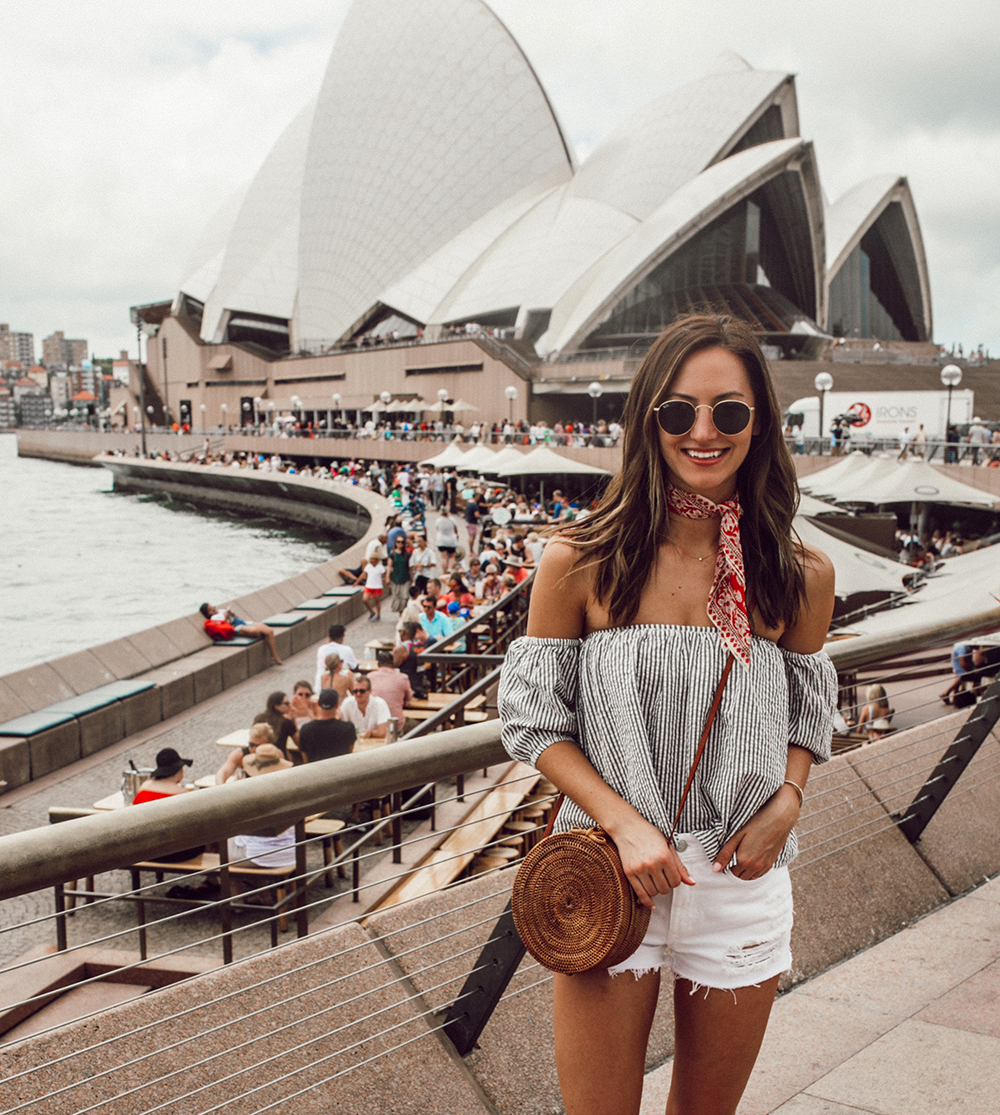 Hello, mates! (…just a little something I picked up in Australia… 😉 ). This is probably my favorite travel diary to date because OMG Australia was jaw-drop stunning. I'd seen the Pinterest photos and heard the rave reviews from my traveling friends (…flight attendants seem to know best!) and they were 110% correct. Australia is heaven on earth. Kind (and happy!) people, unworldly beaches, the cutest summer clothing and fabulous metropolitan cities throughout. We visited Melbourne for the first three days of our trip, then finished out with a full week in Sydney. My best friend Elissa is a flight attendant for Delta, so we grabbed our other galpal Valerie (also a flight attendant) and decided to trek across the world for 10 days in paradise. Though the 15 hour plane ride is brutal (sharing my tips for this lengthy flight further into this post), as soon as we stepped our feet into the Sydney sand, it was all worth it.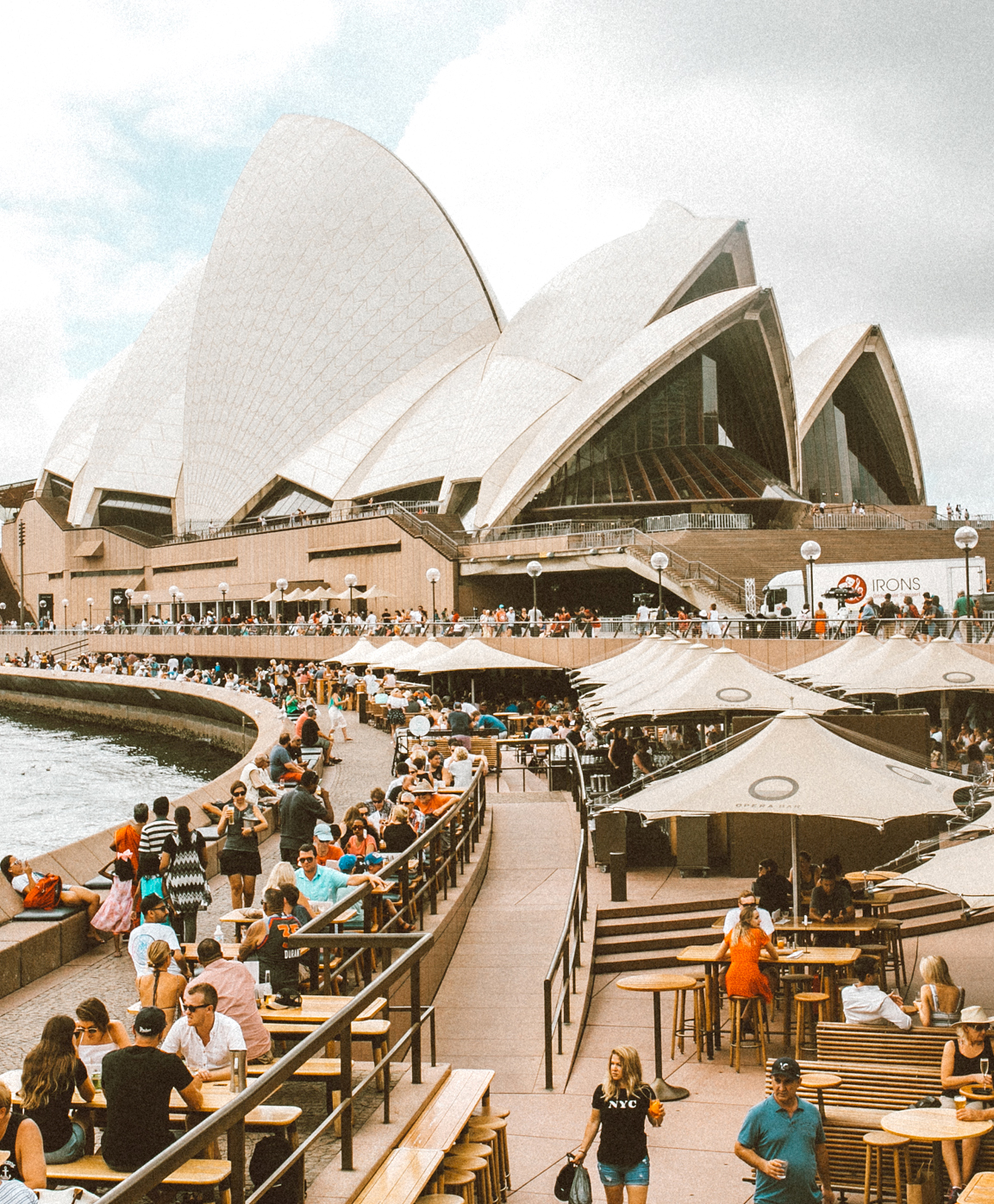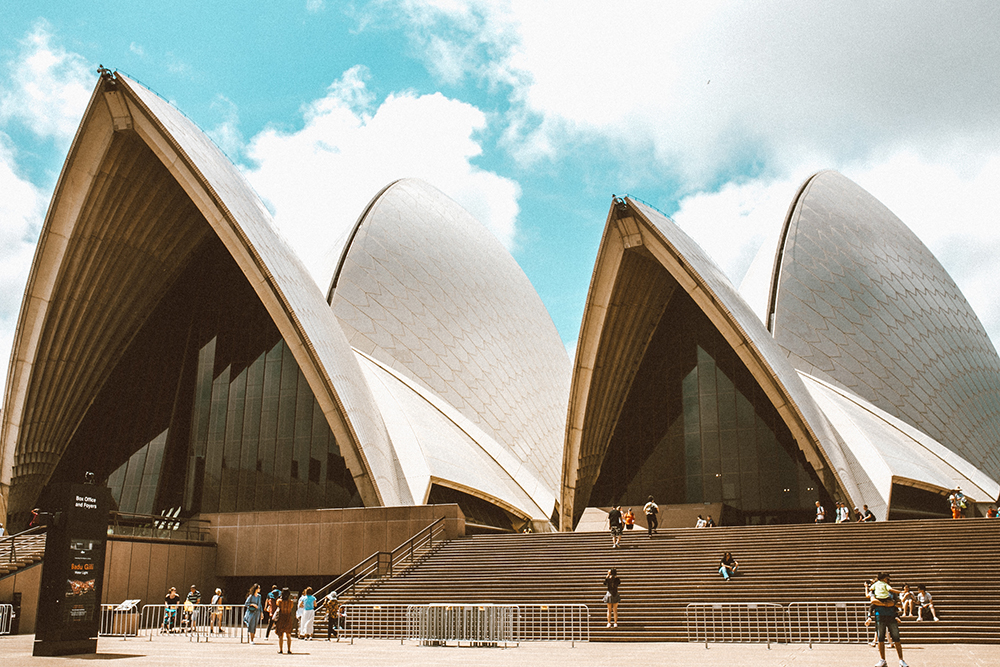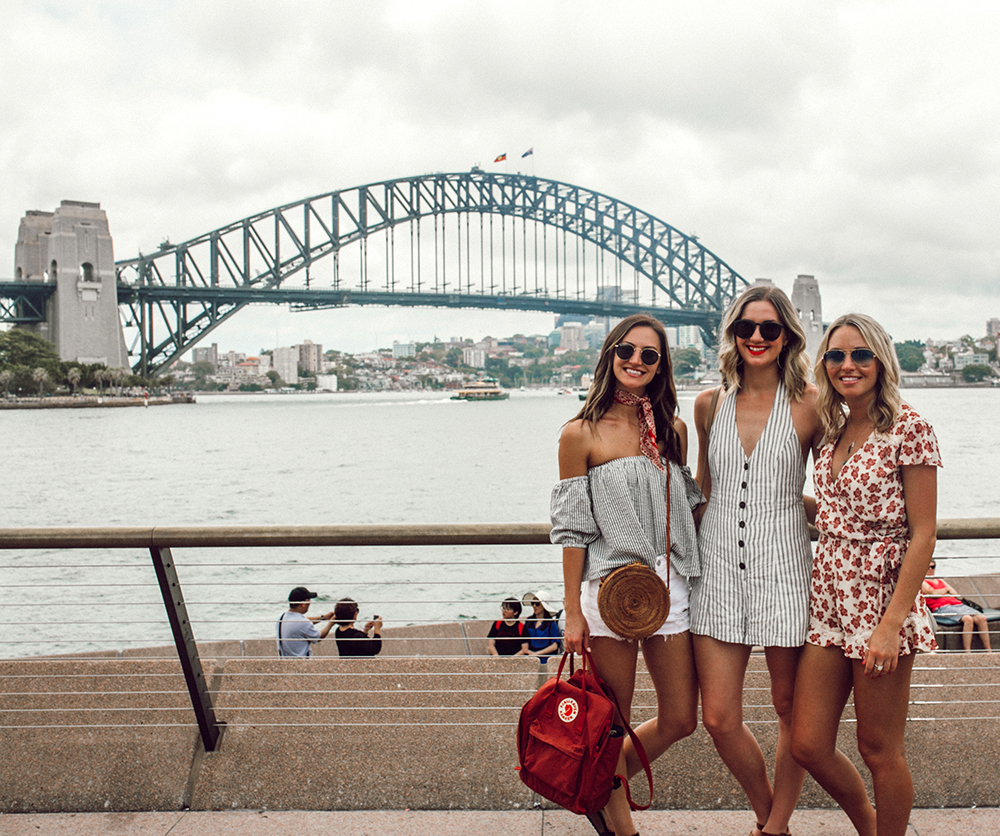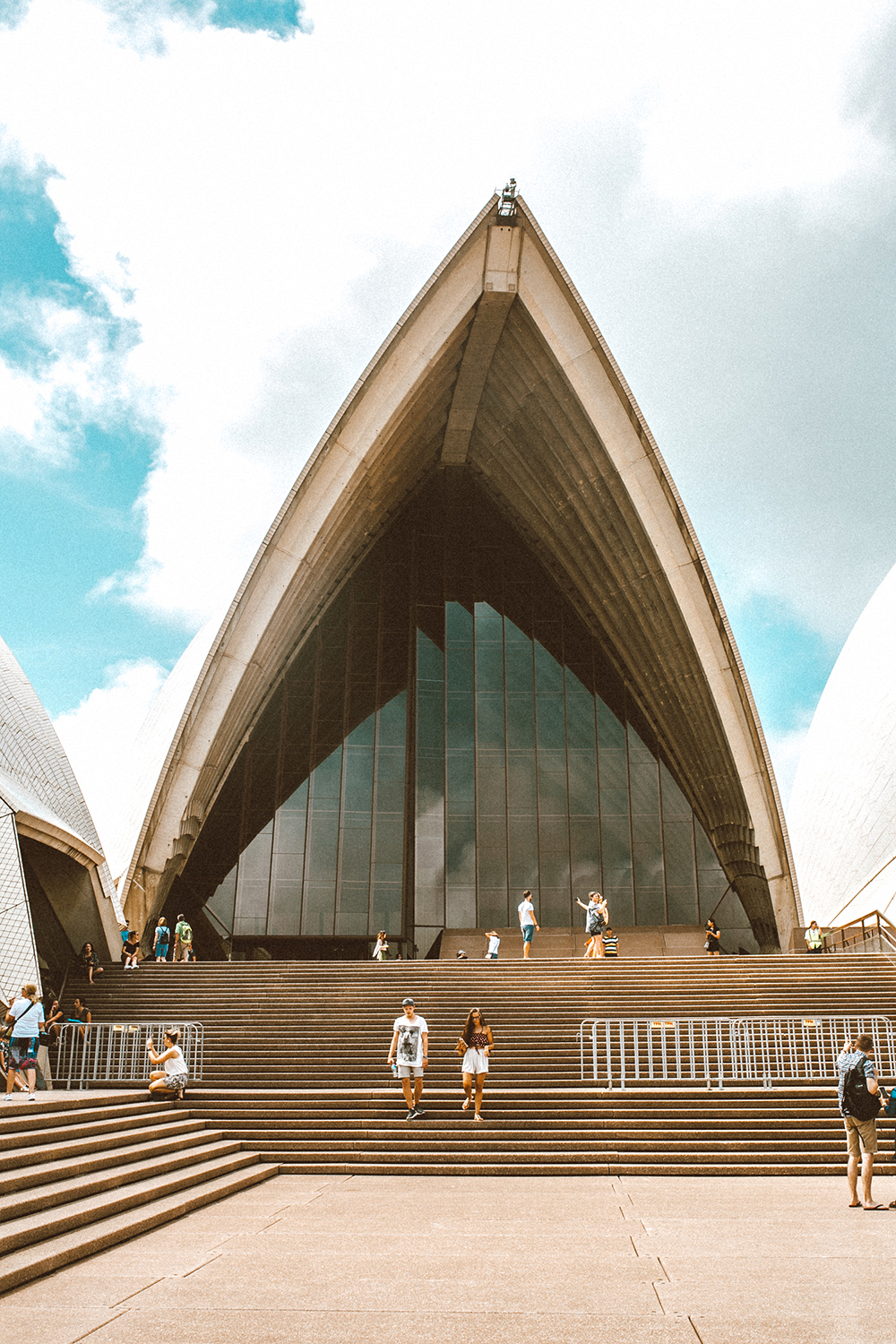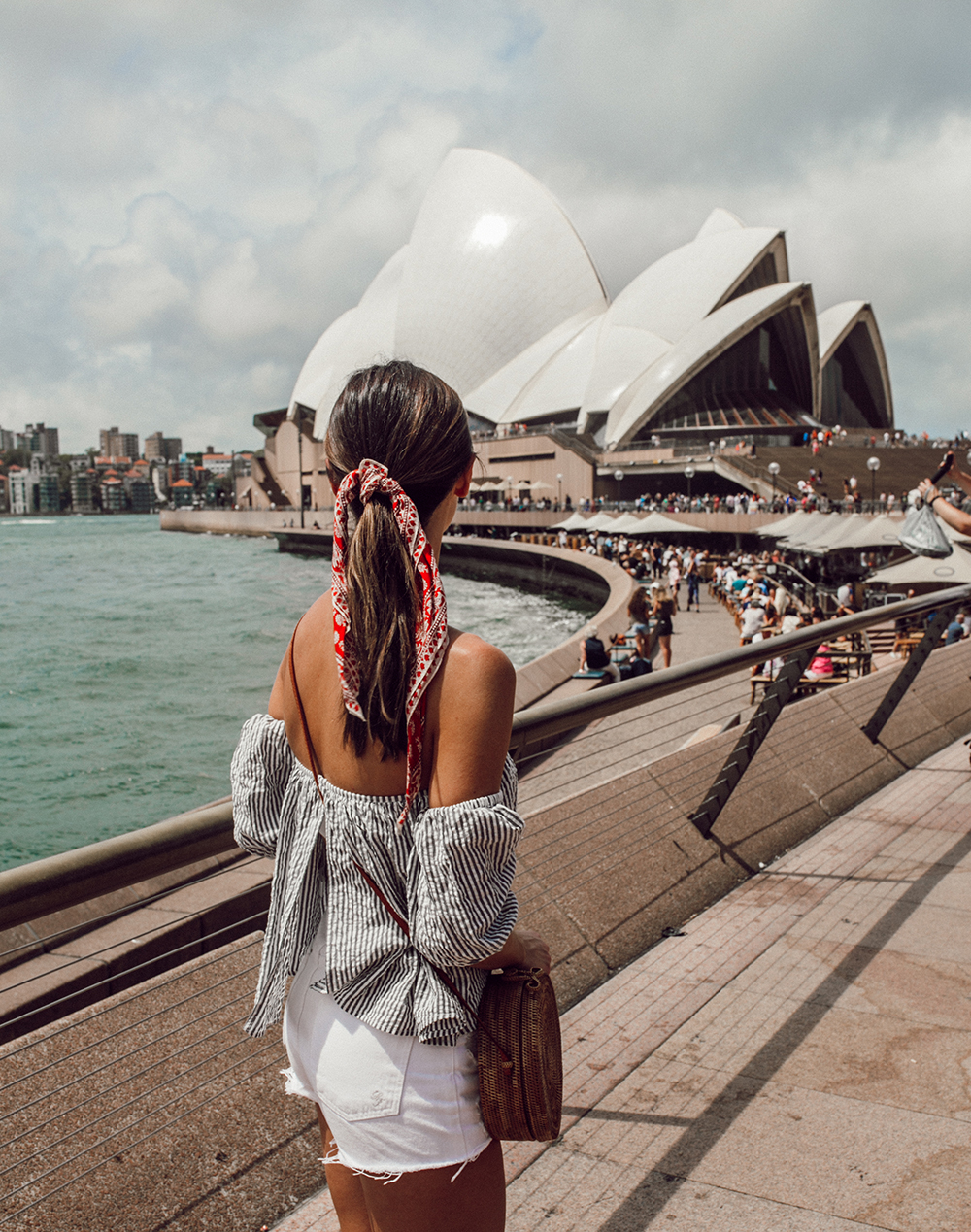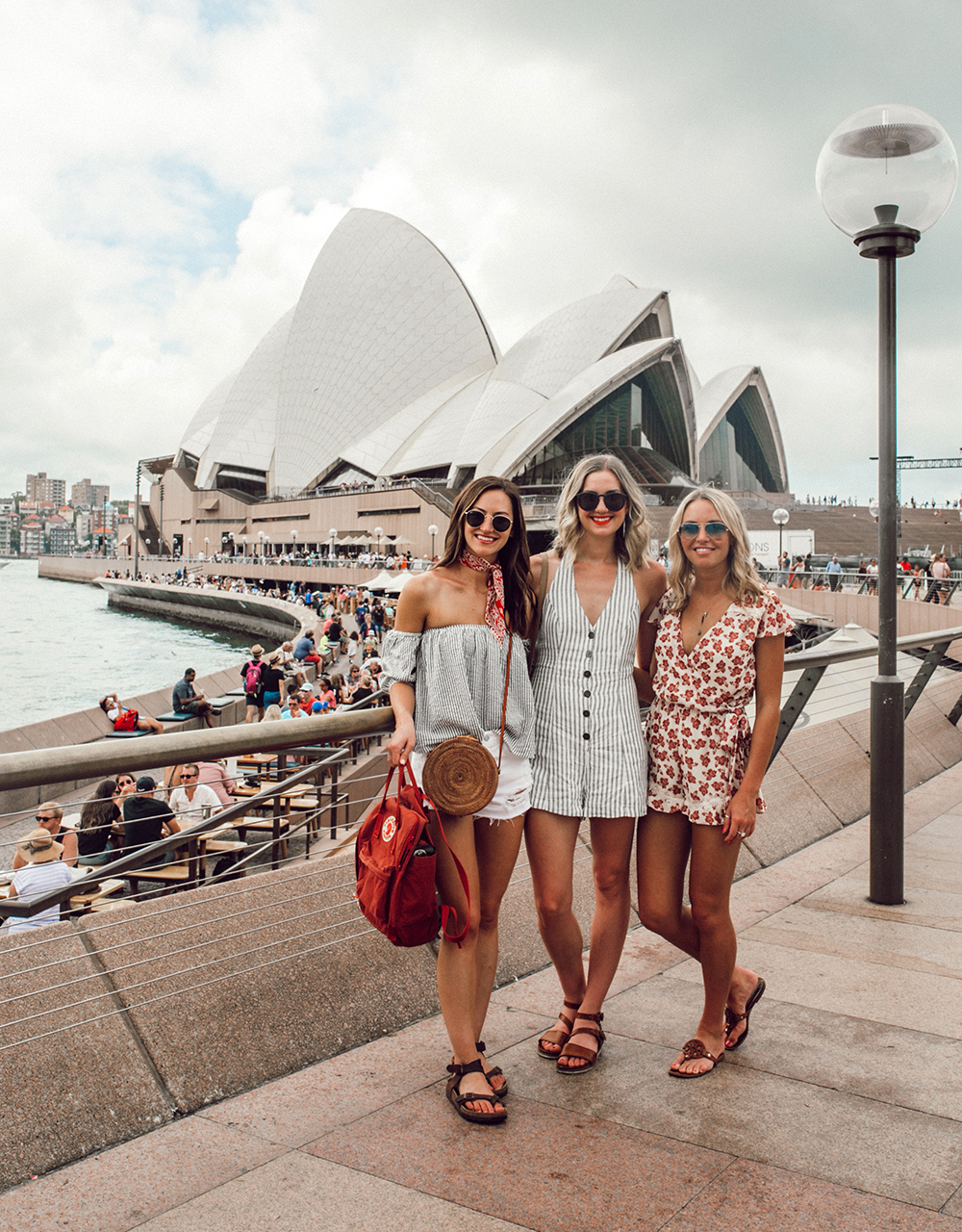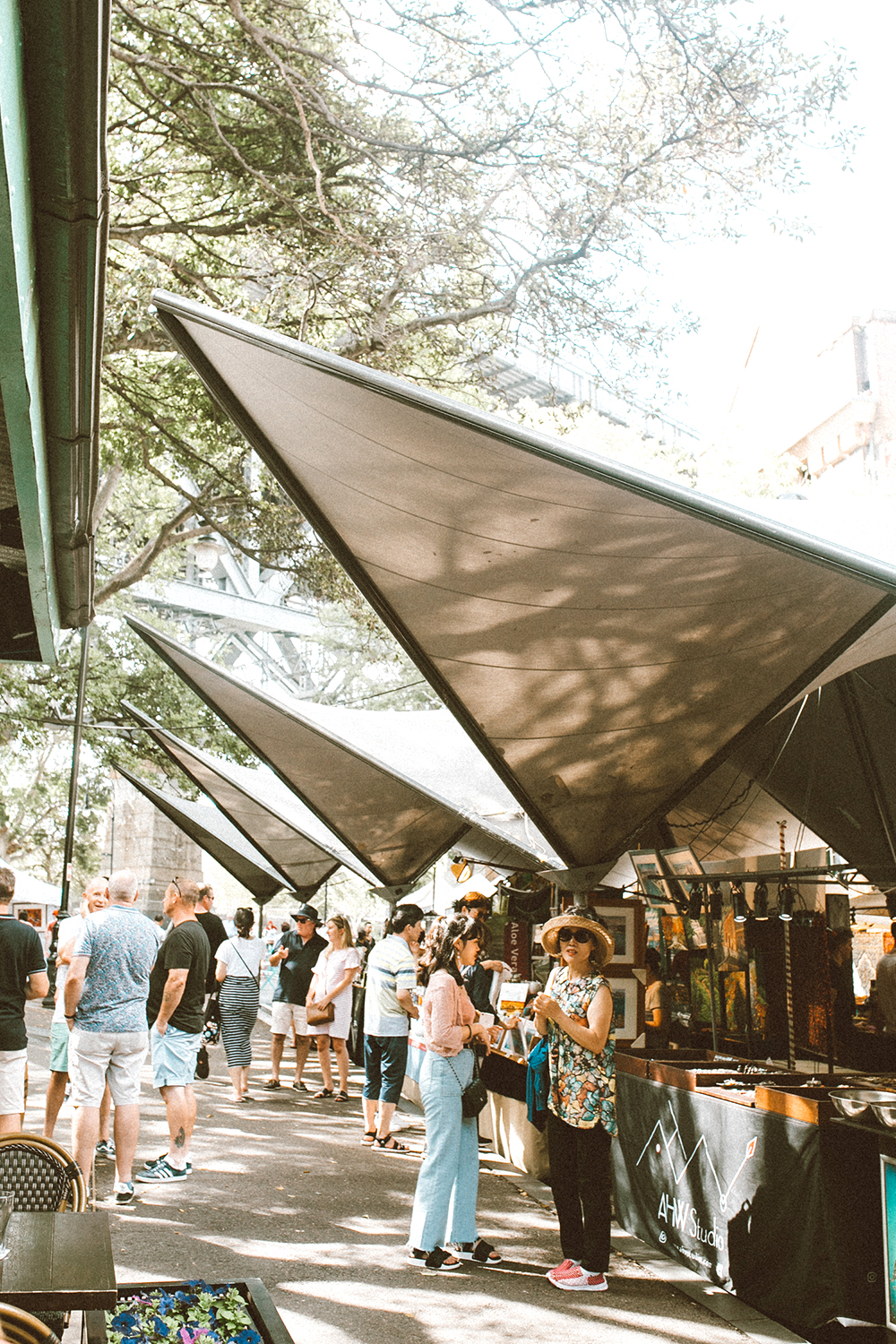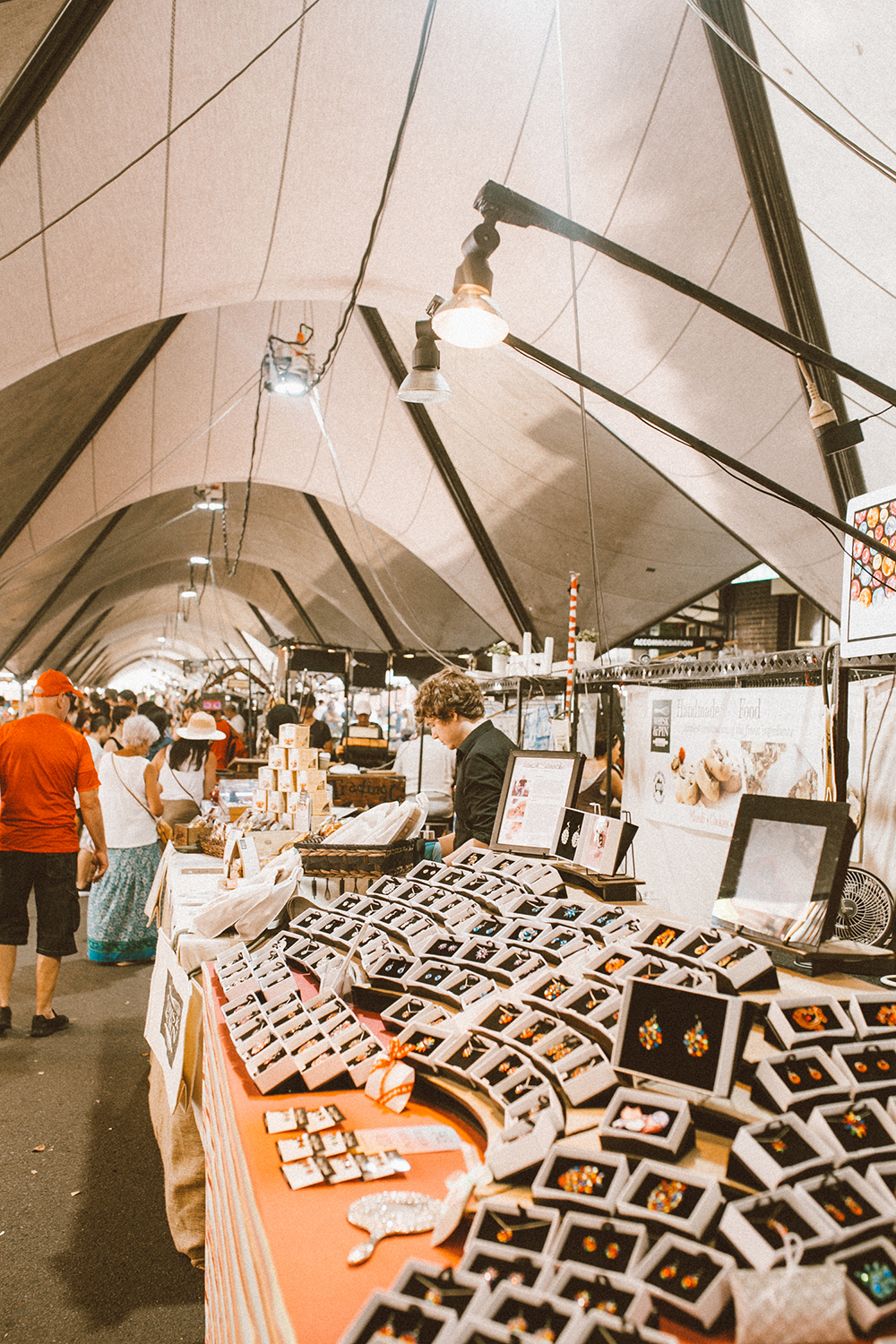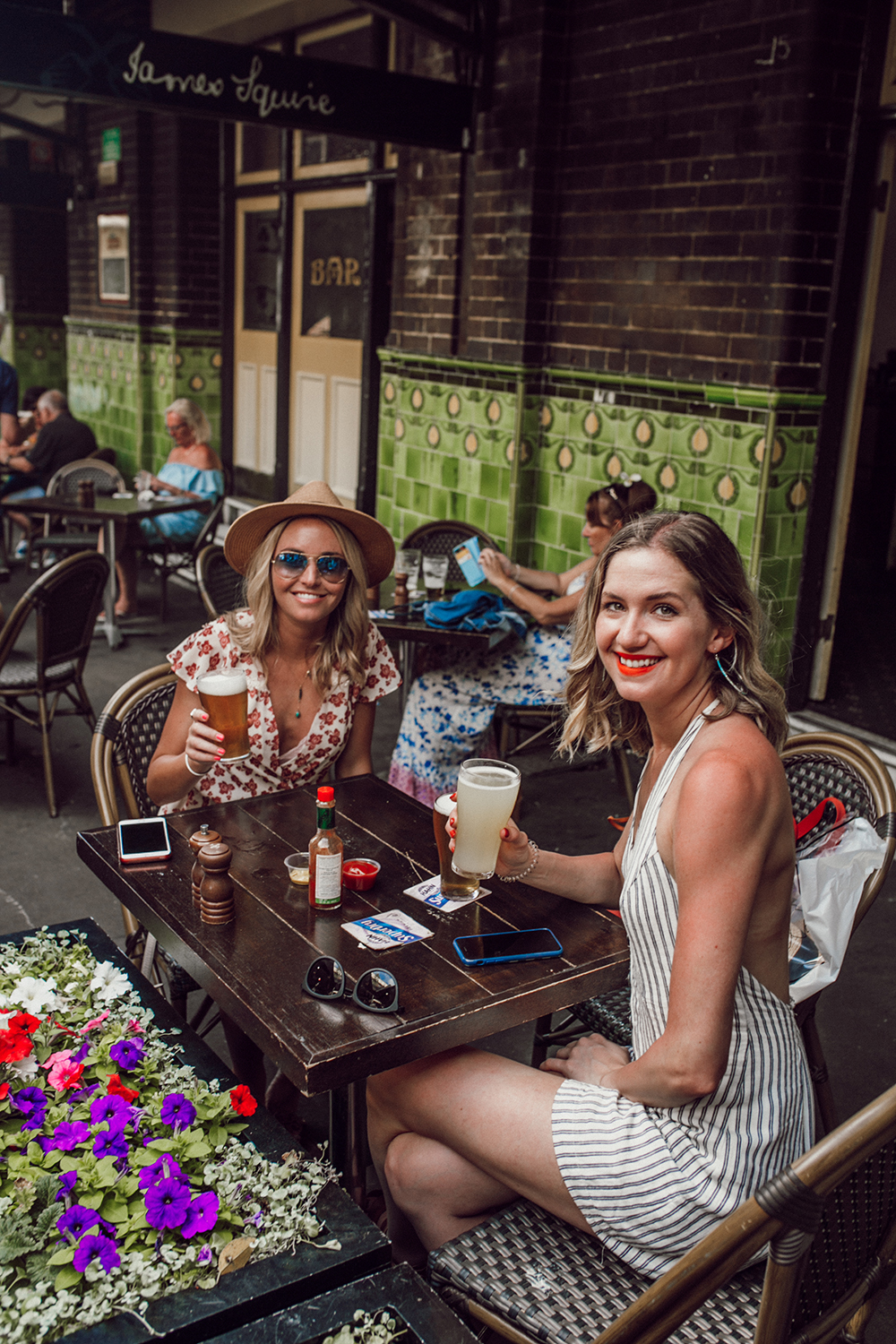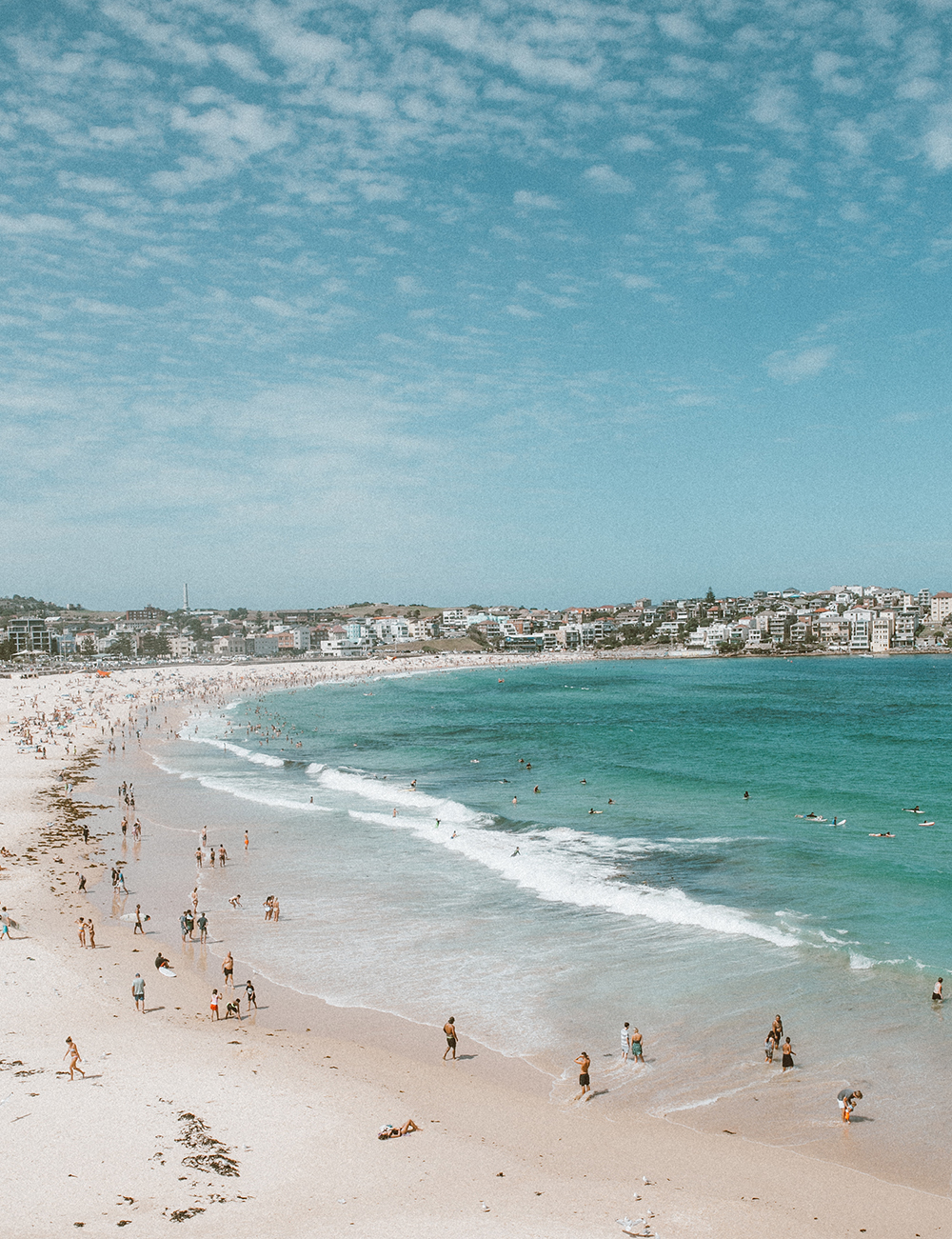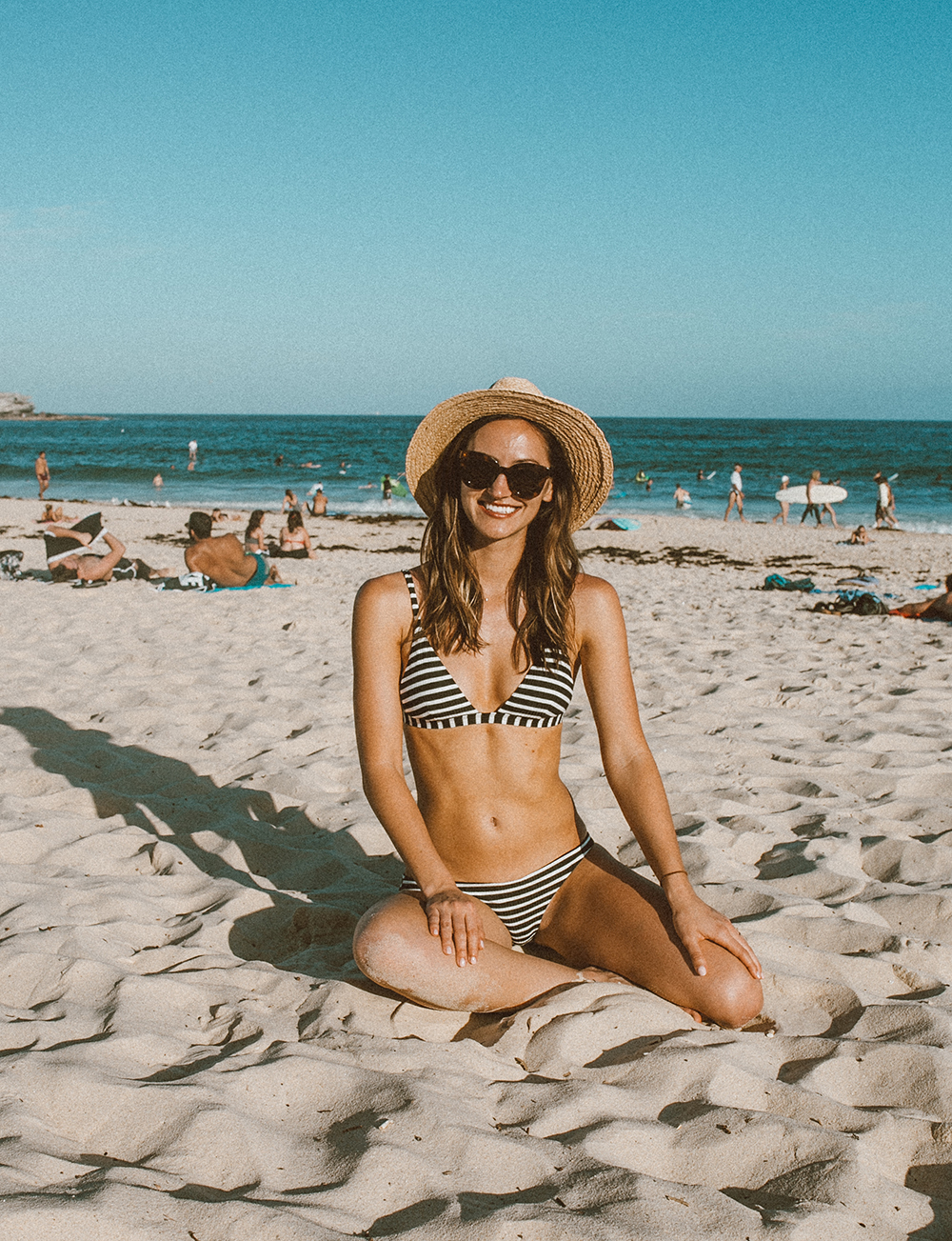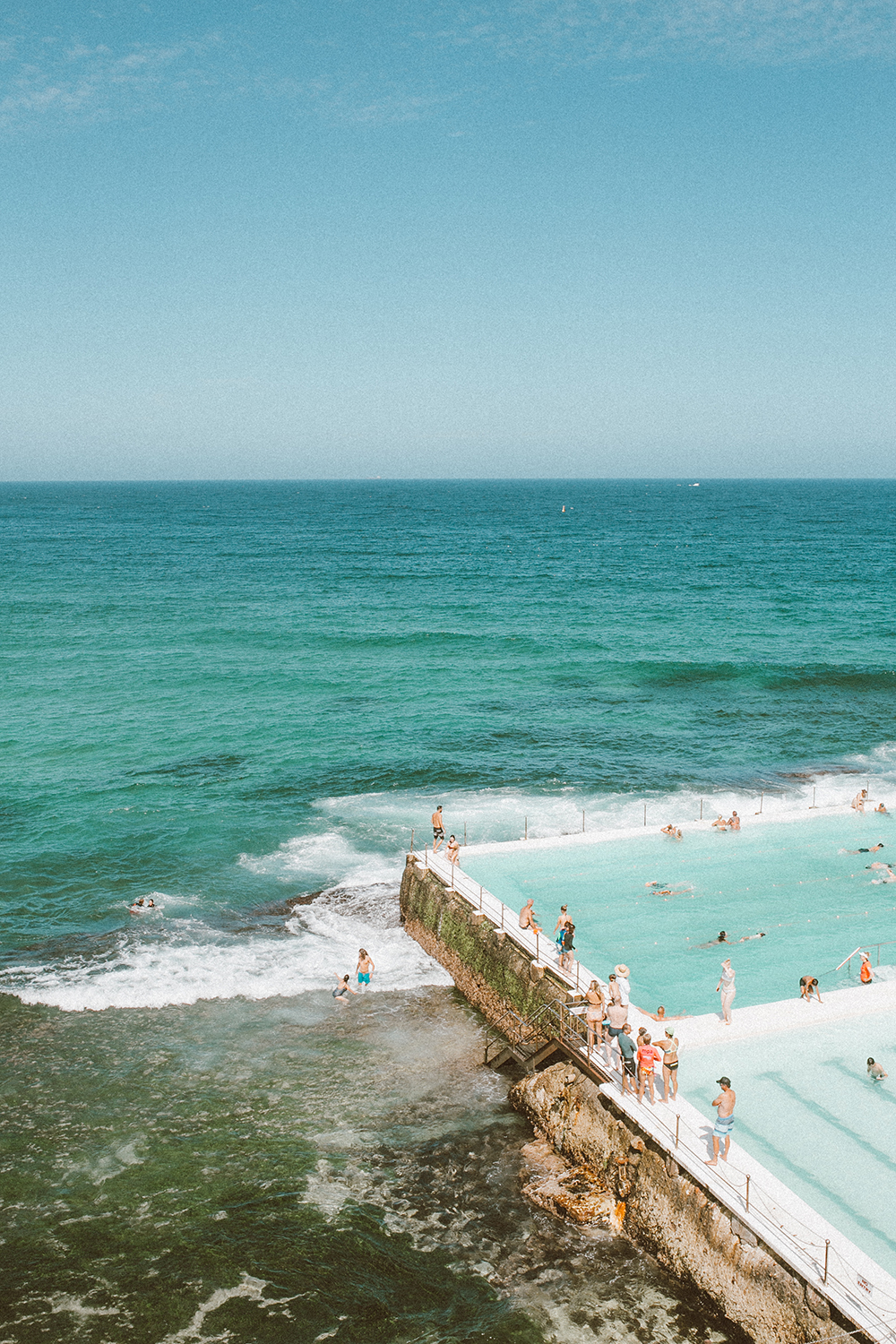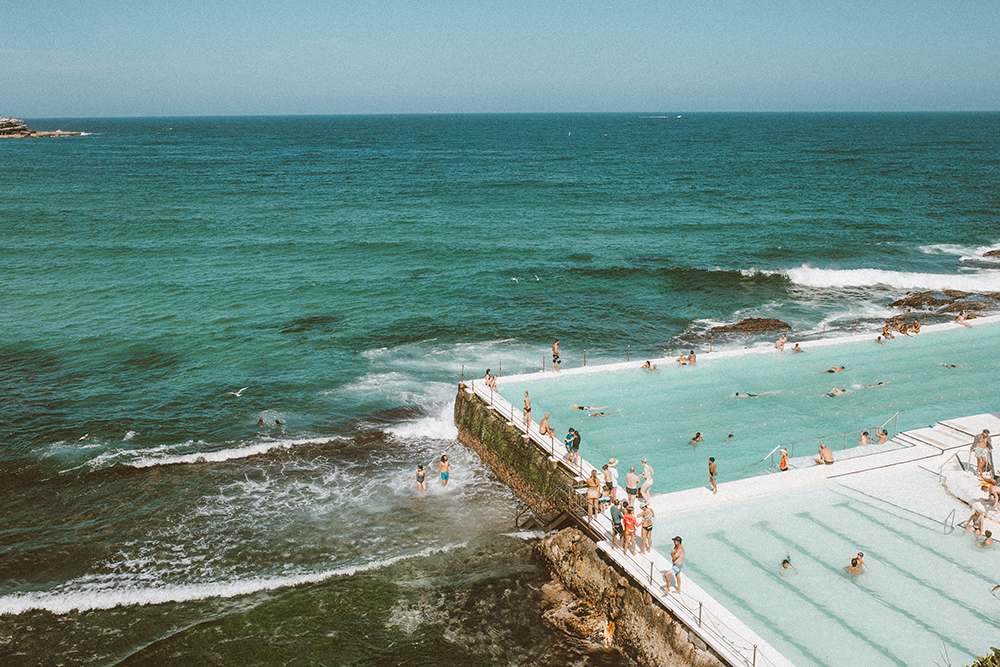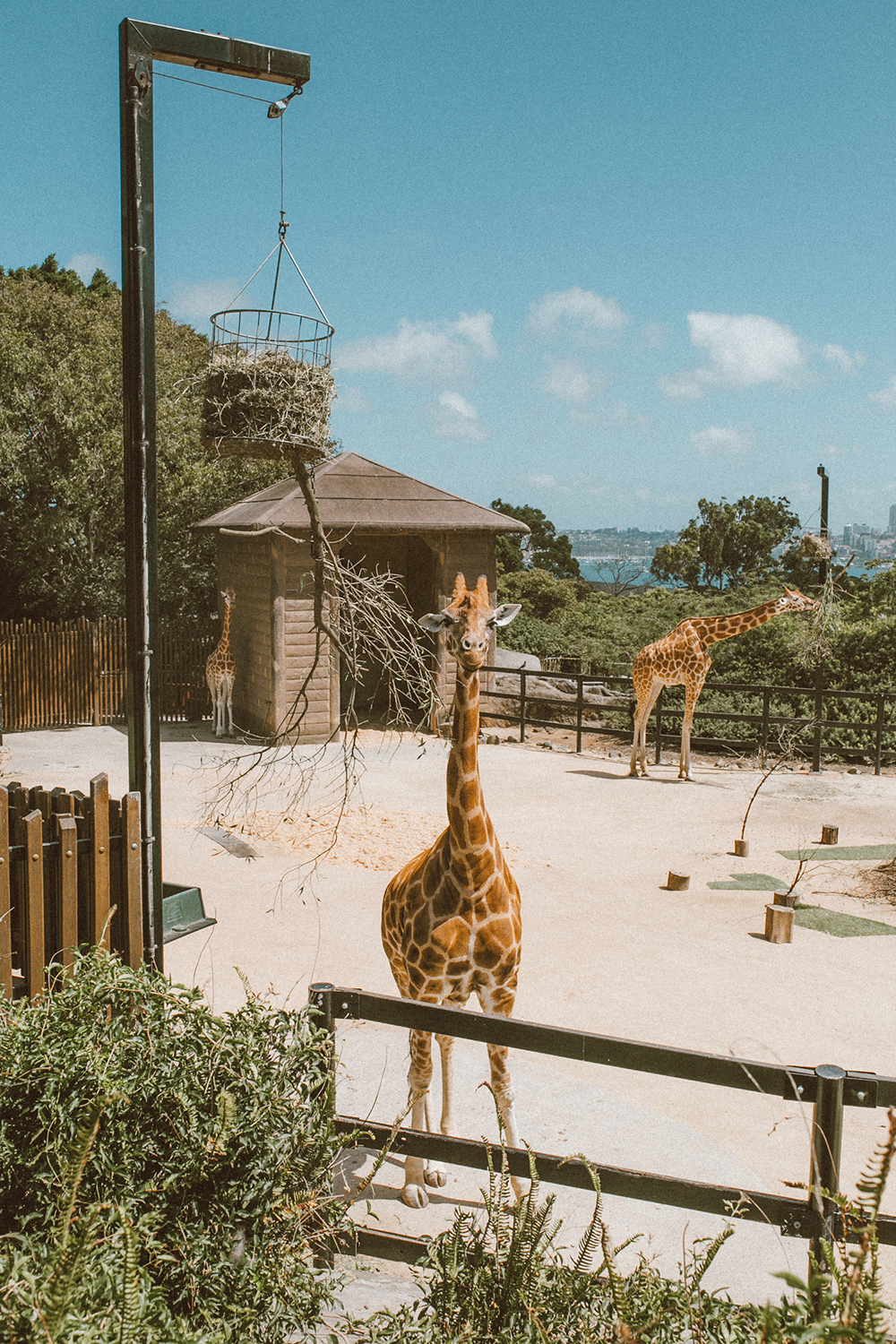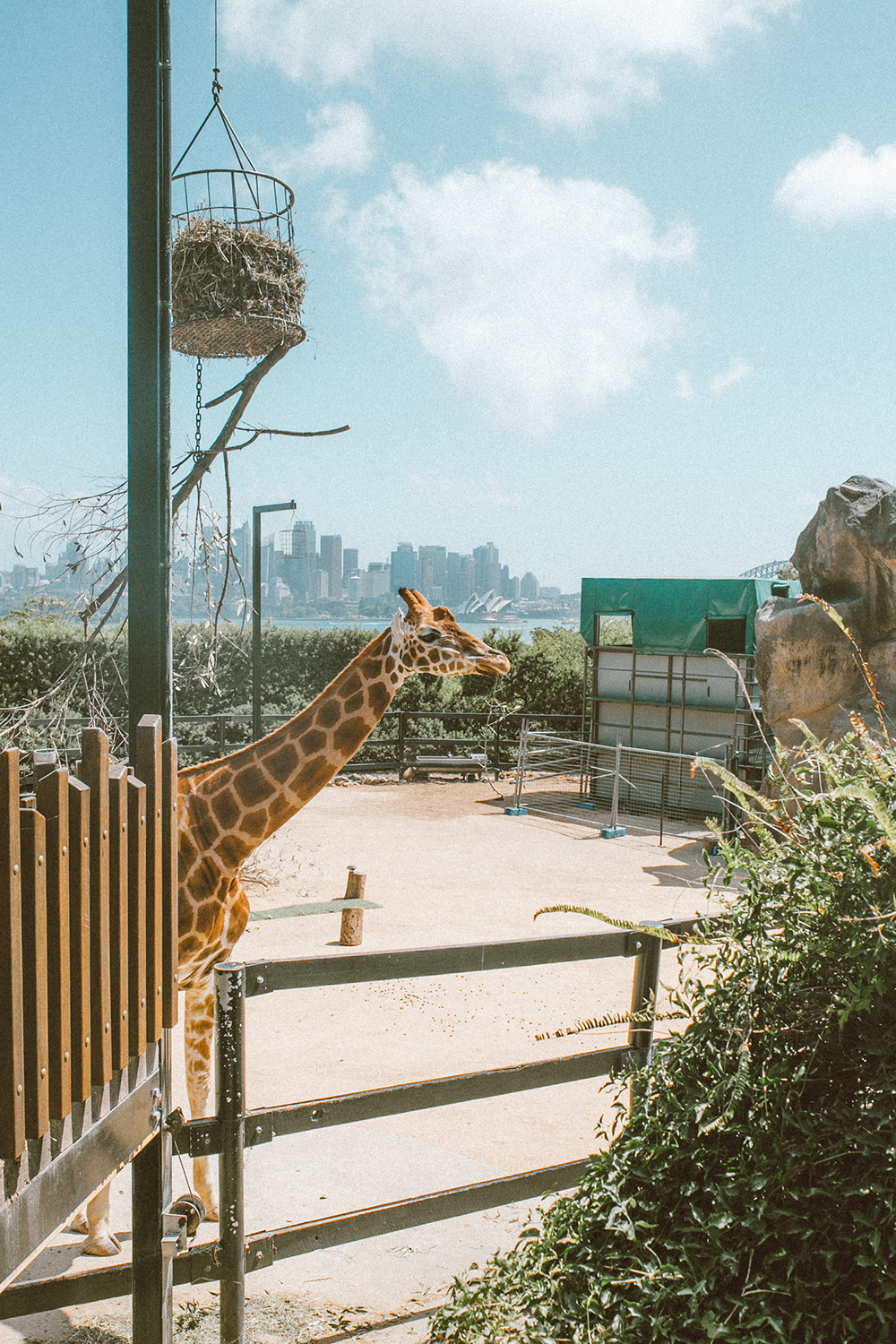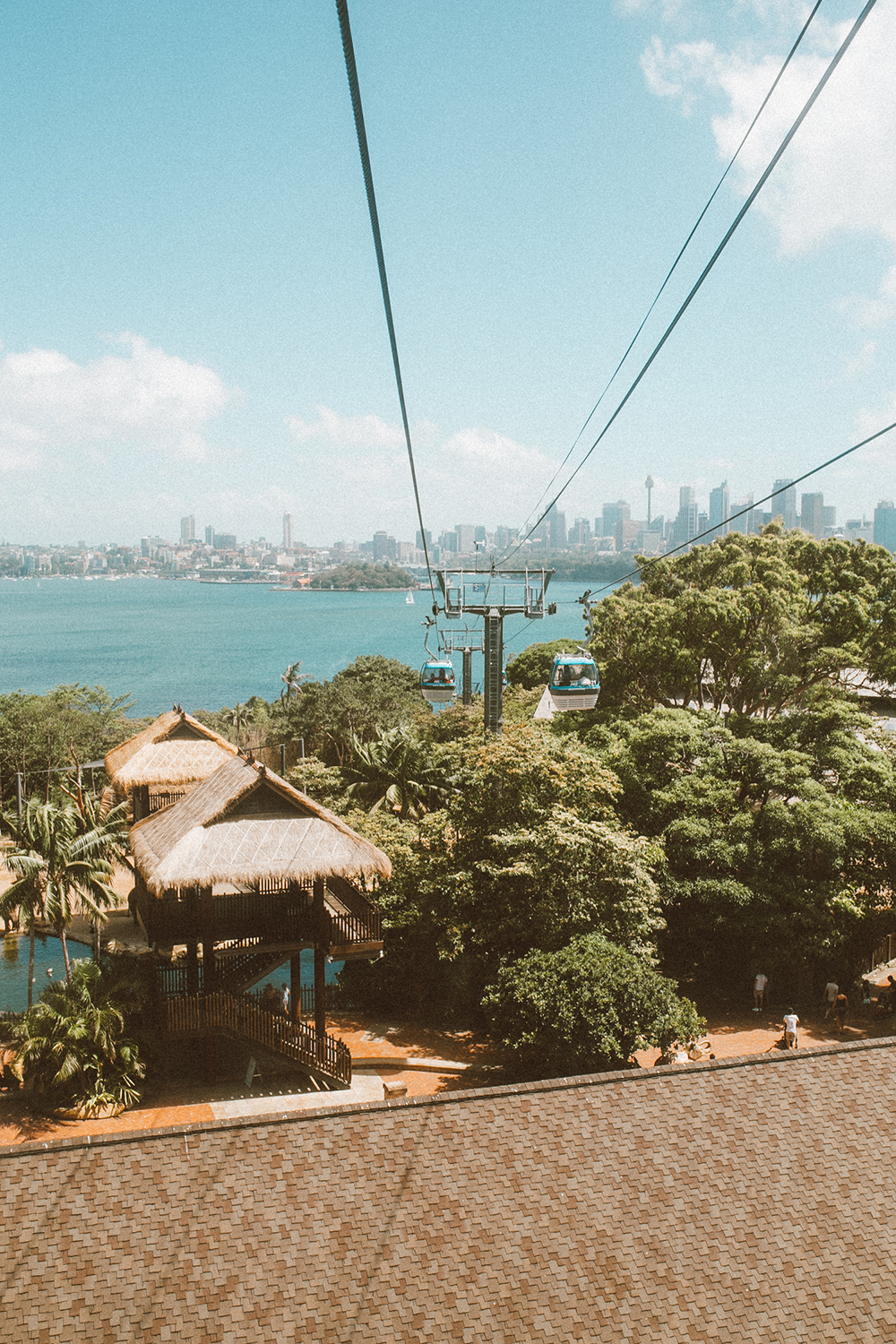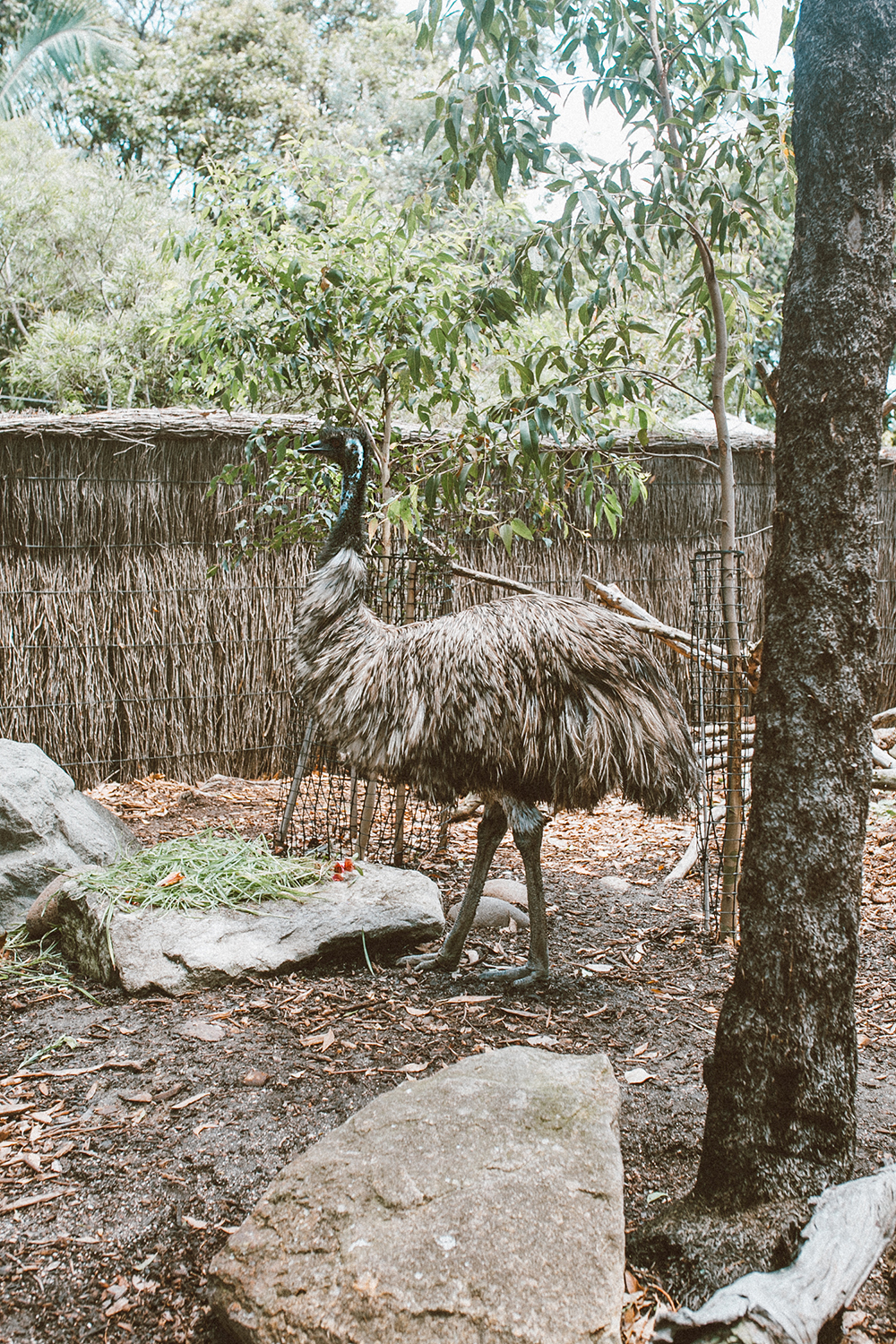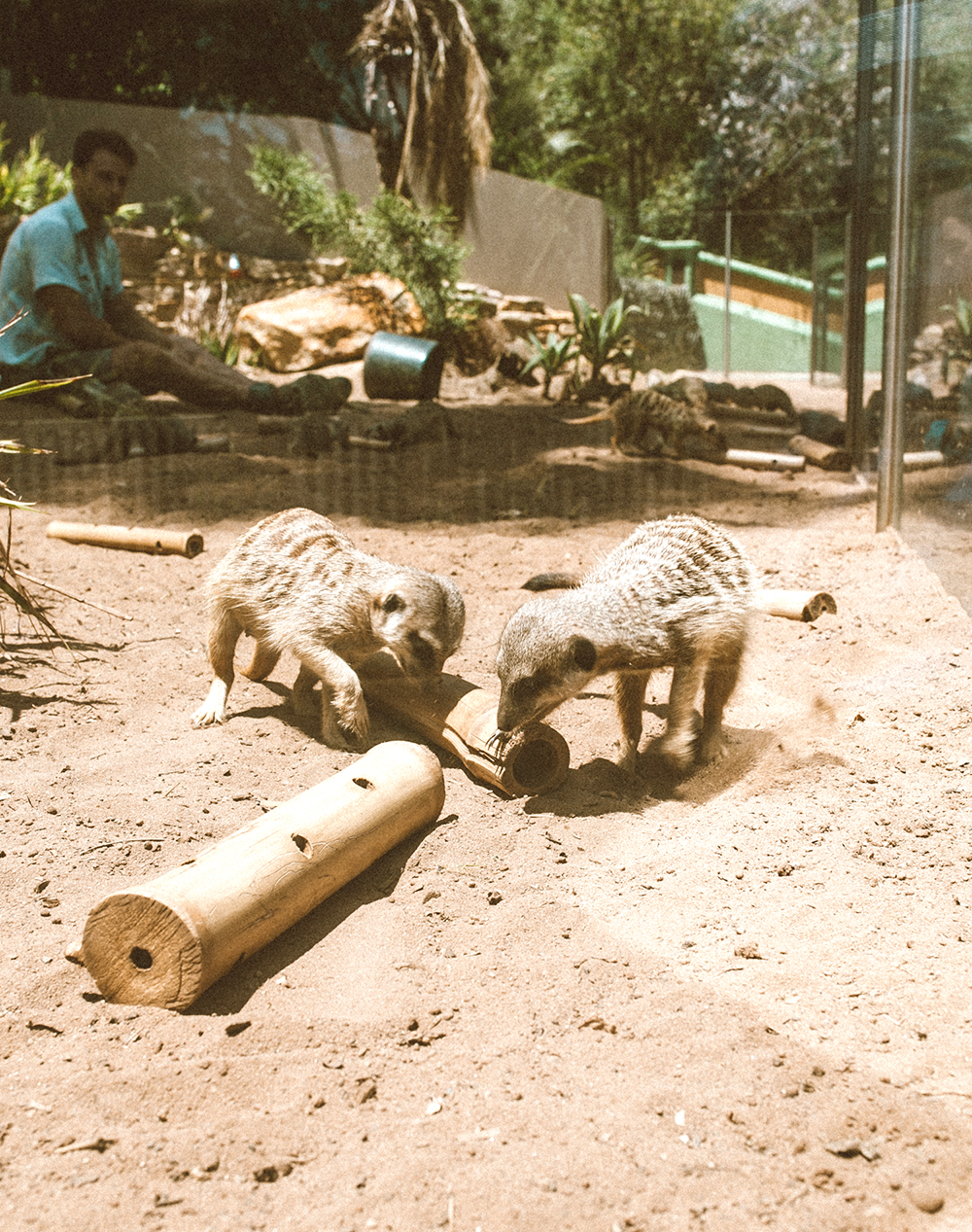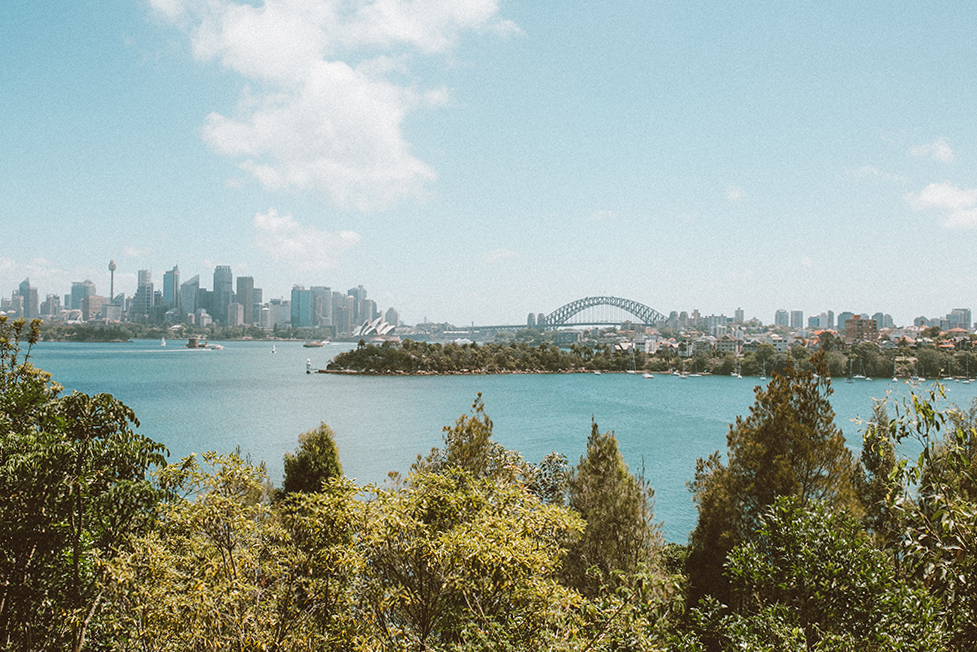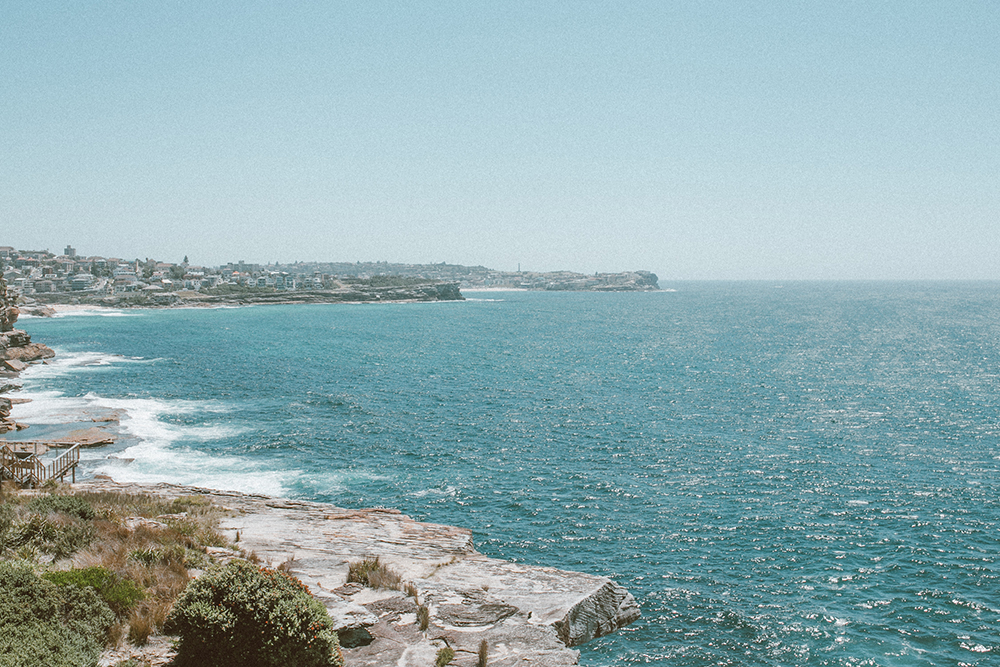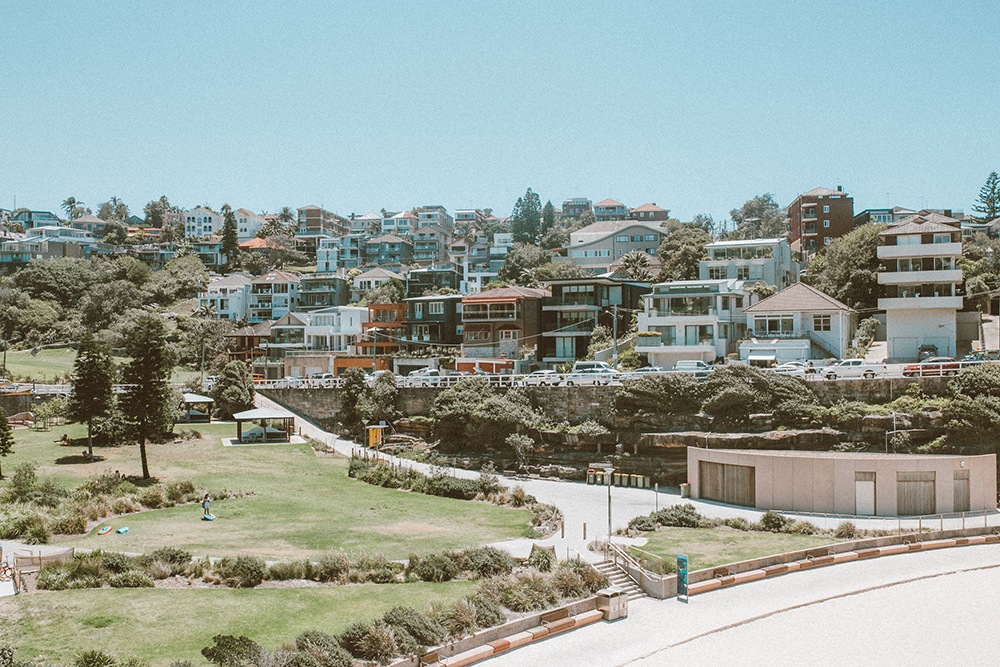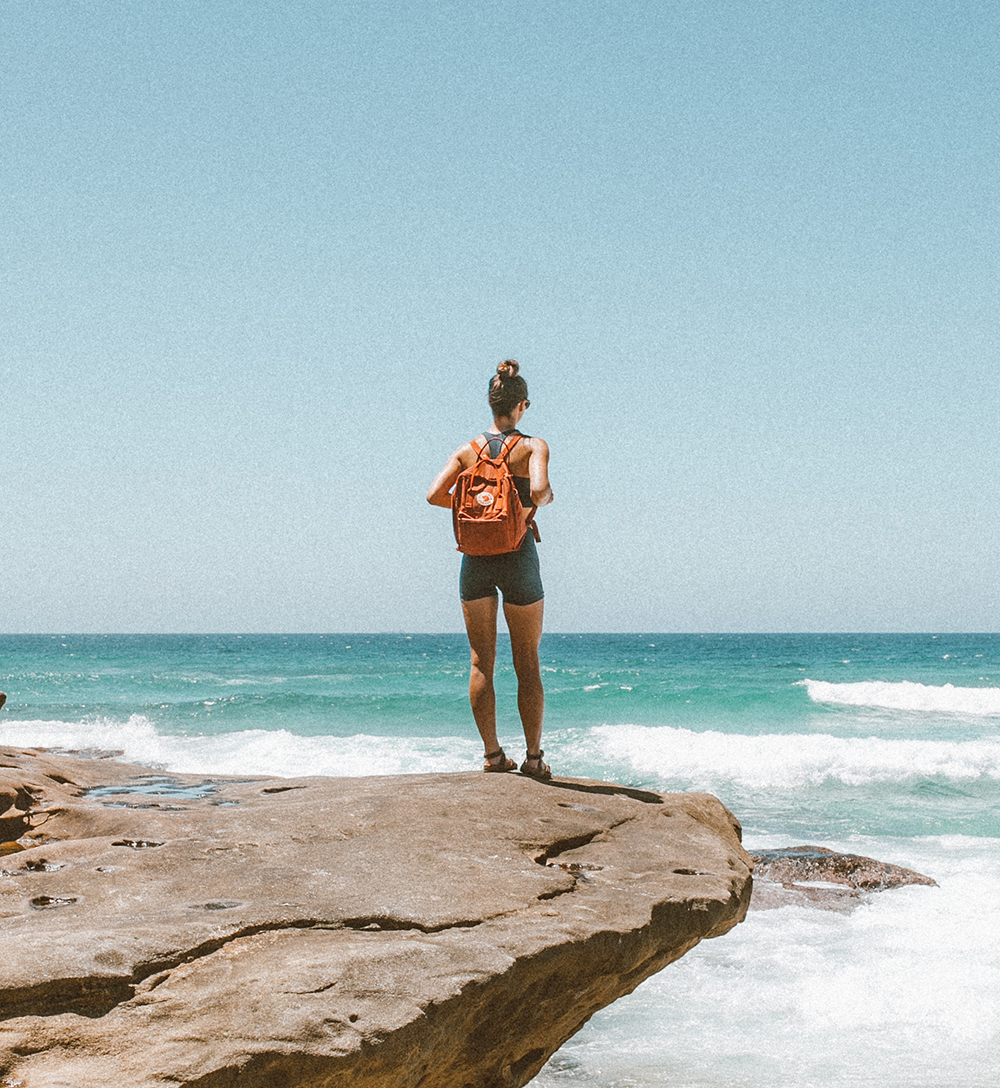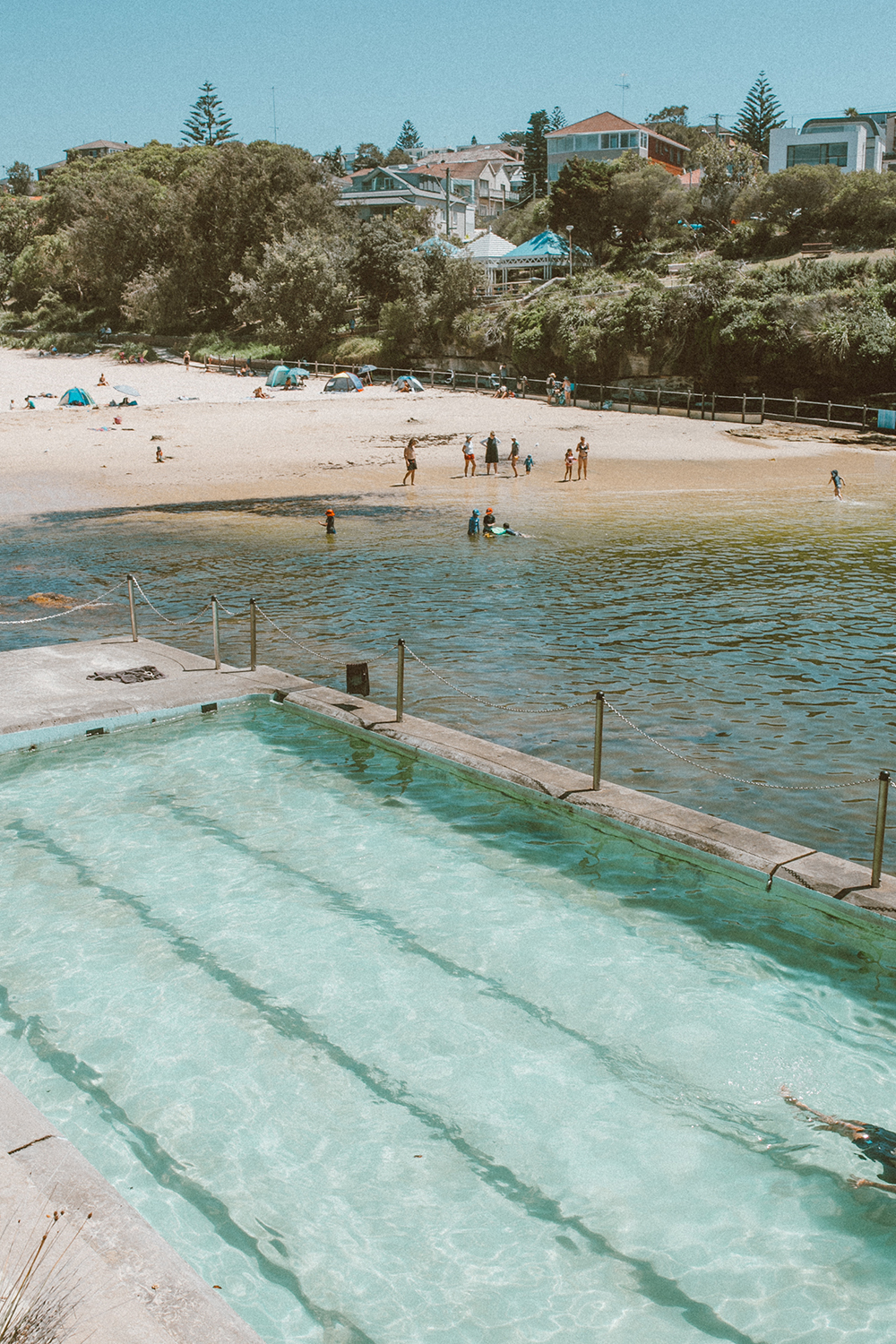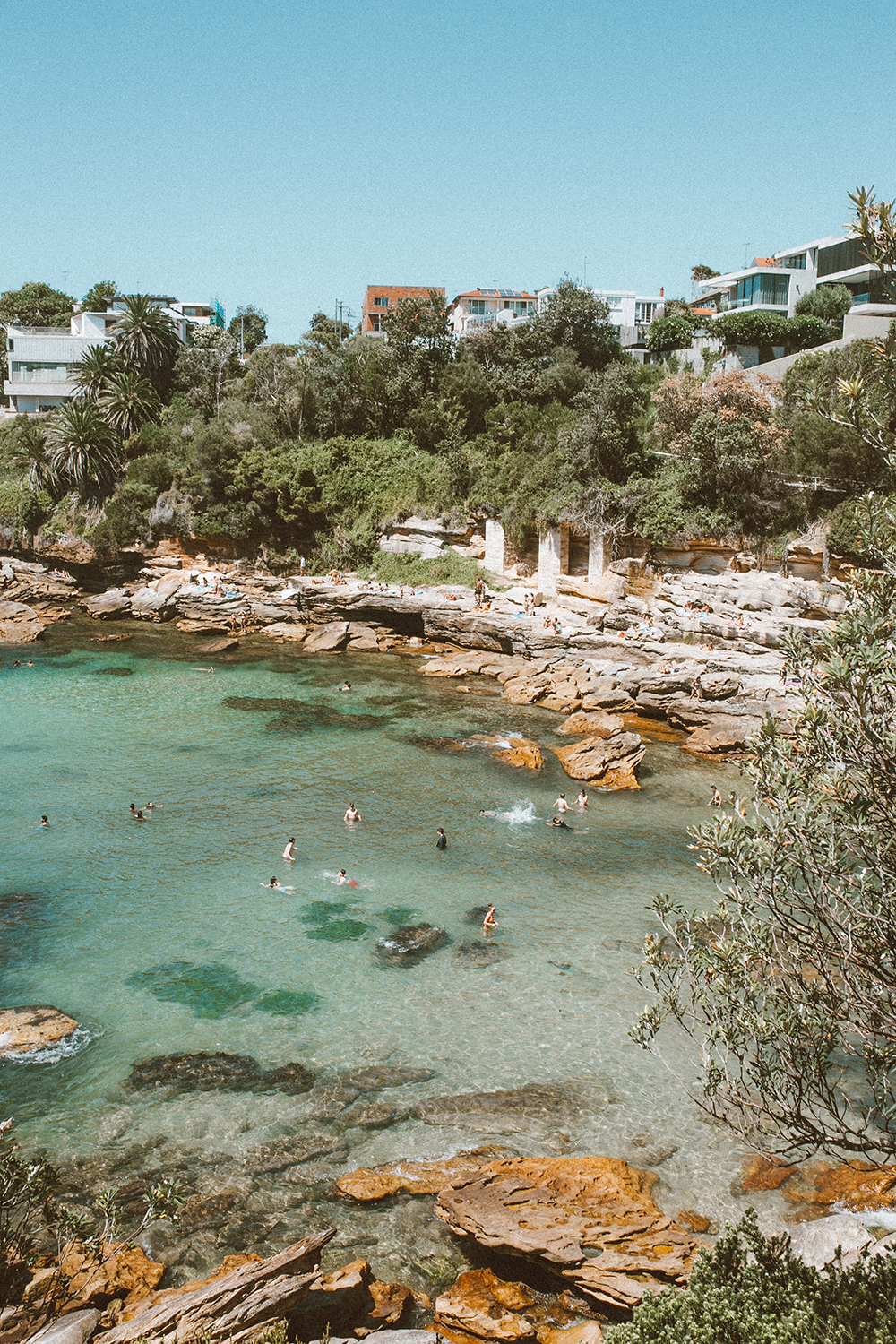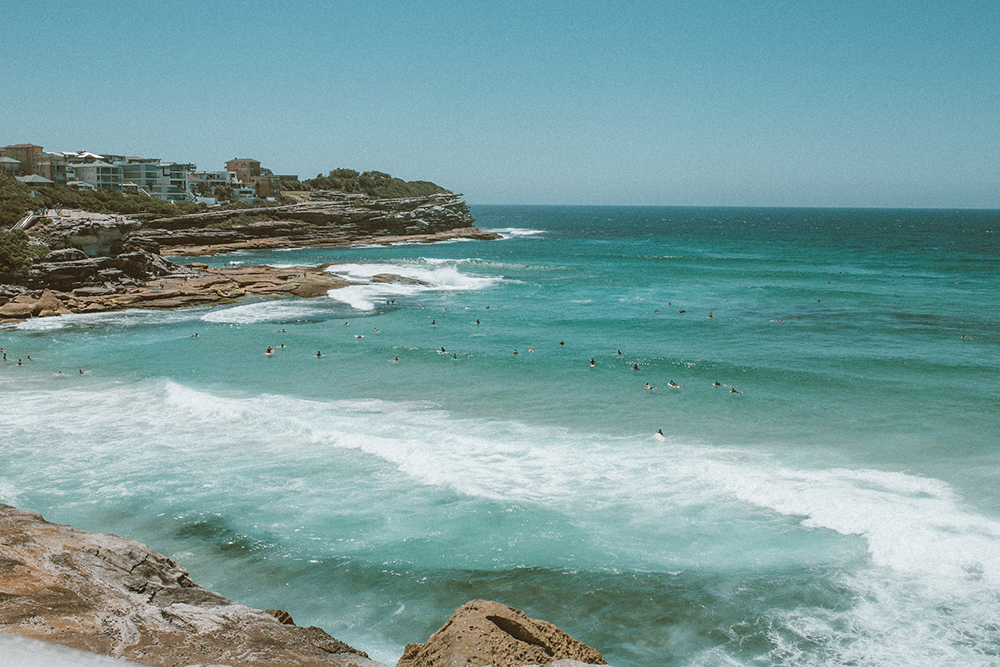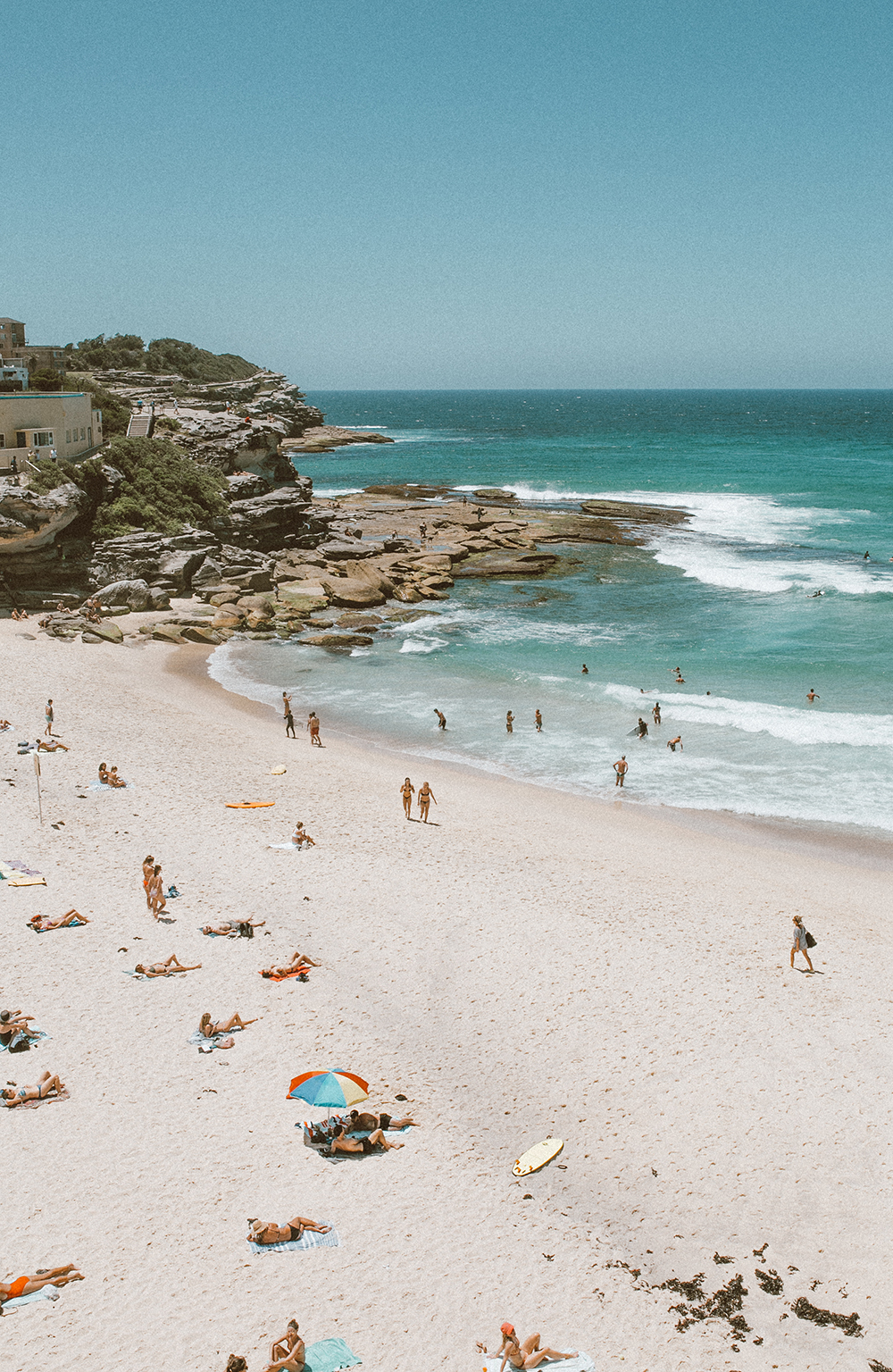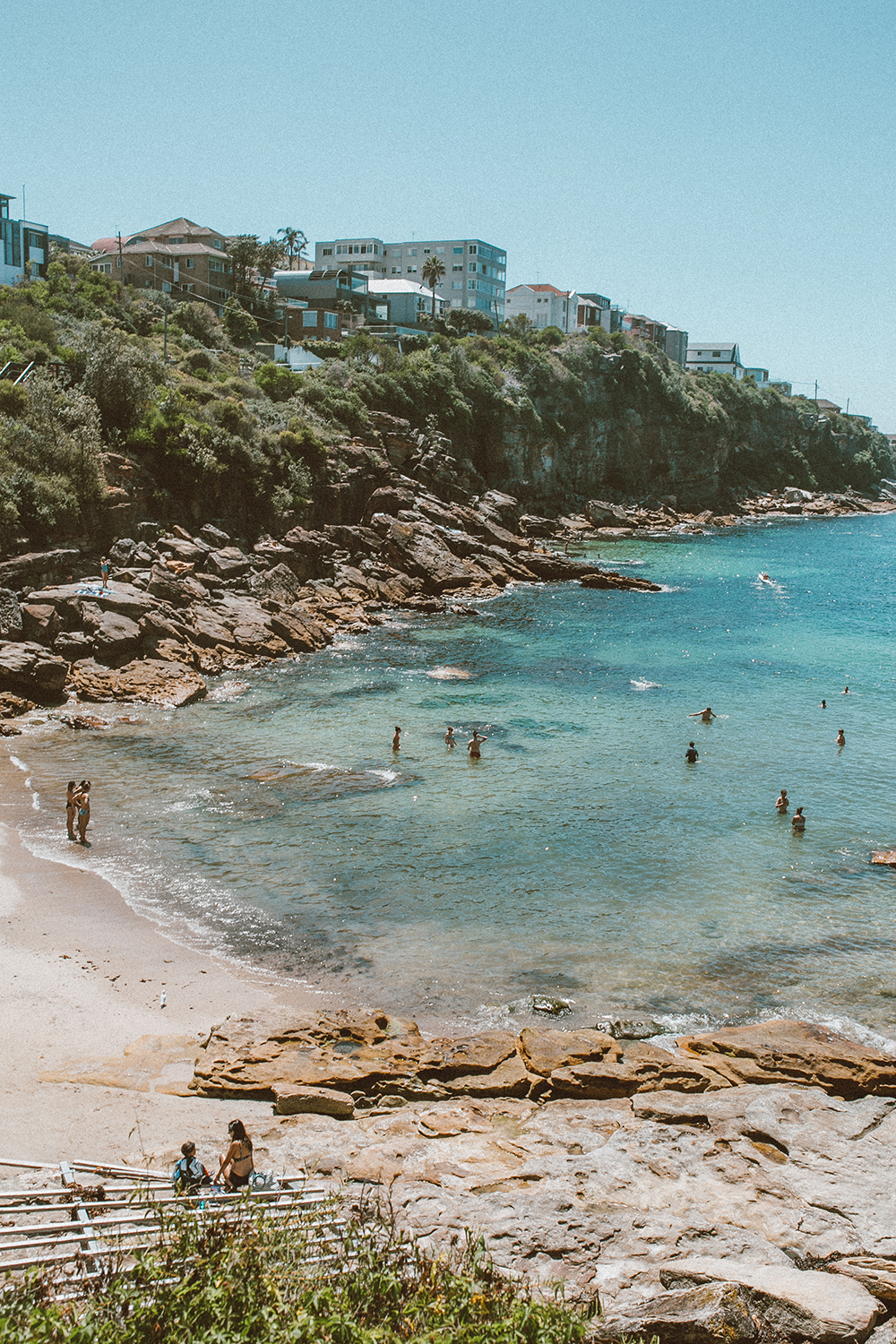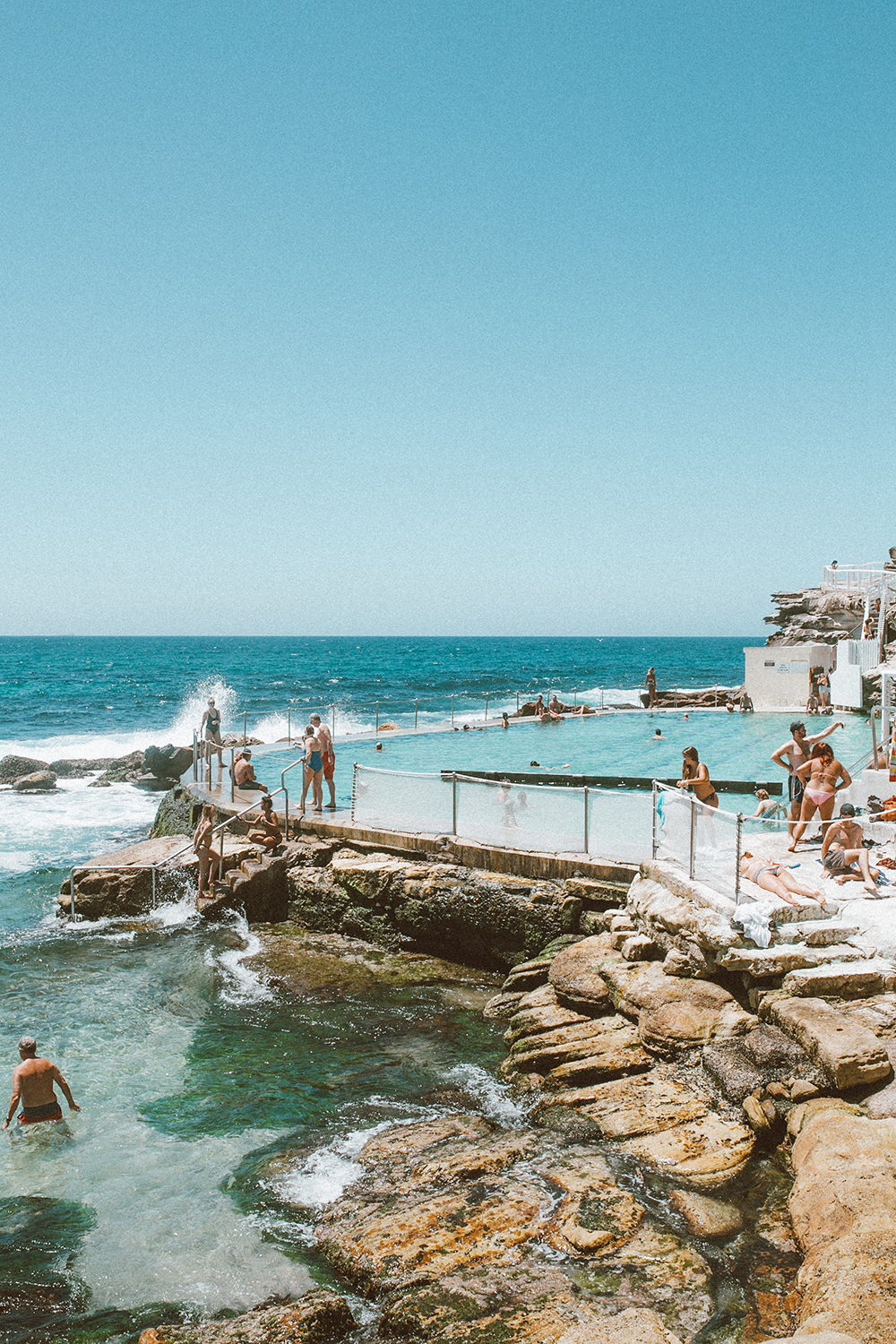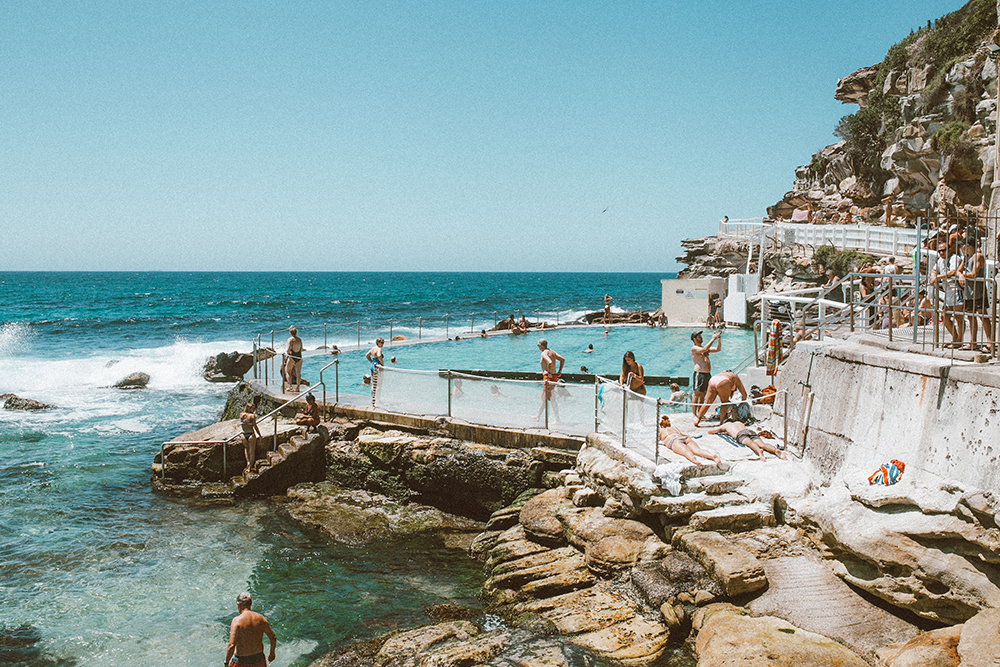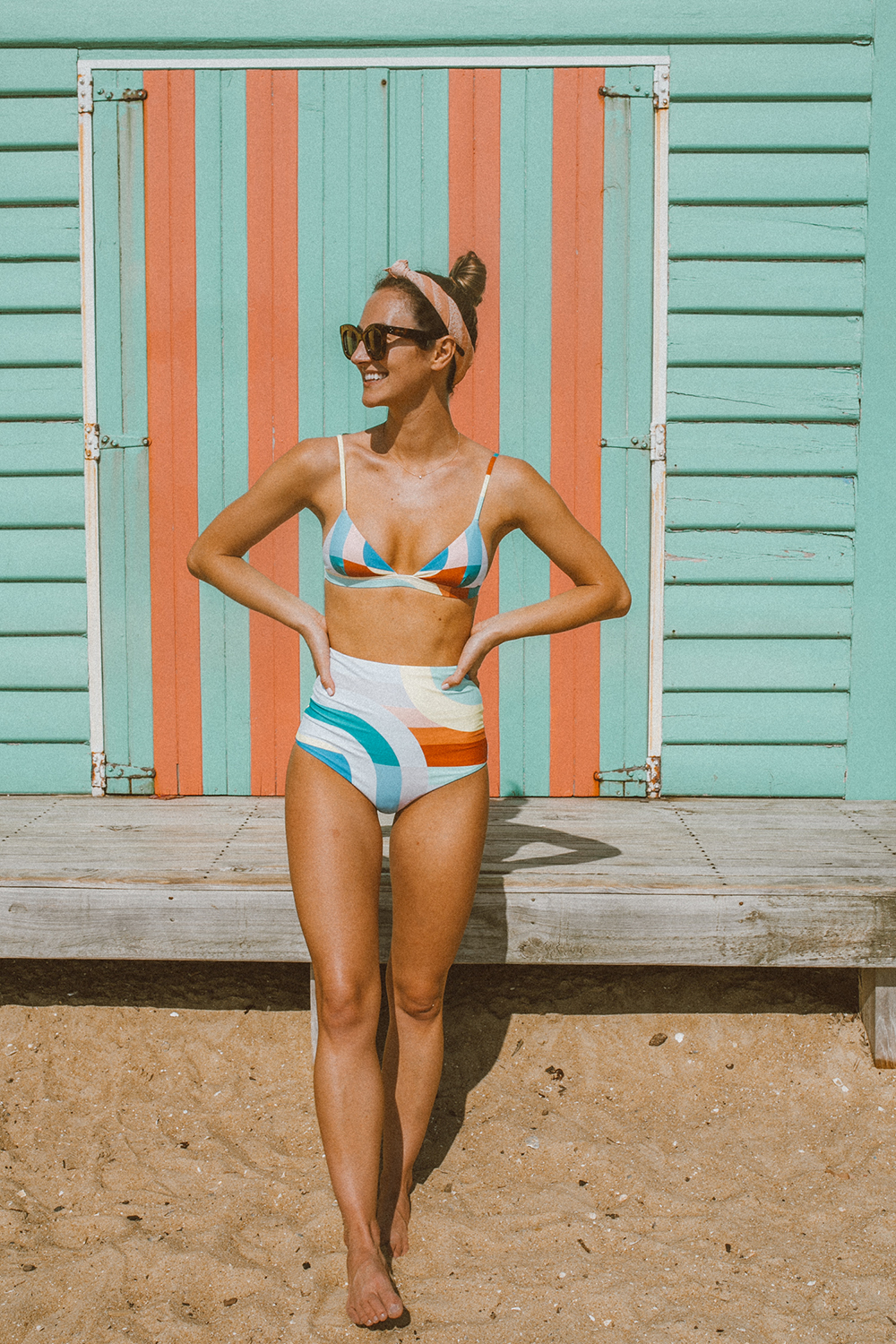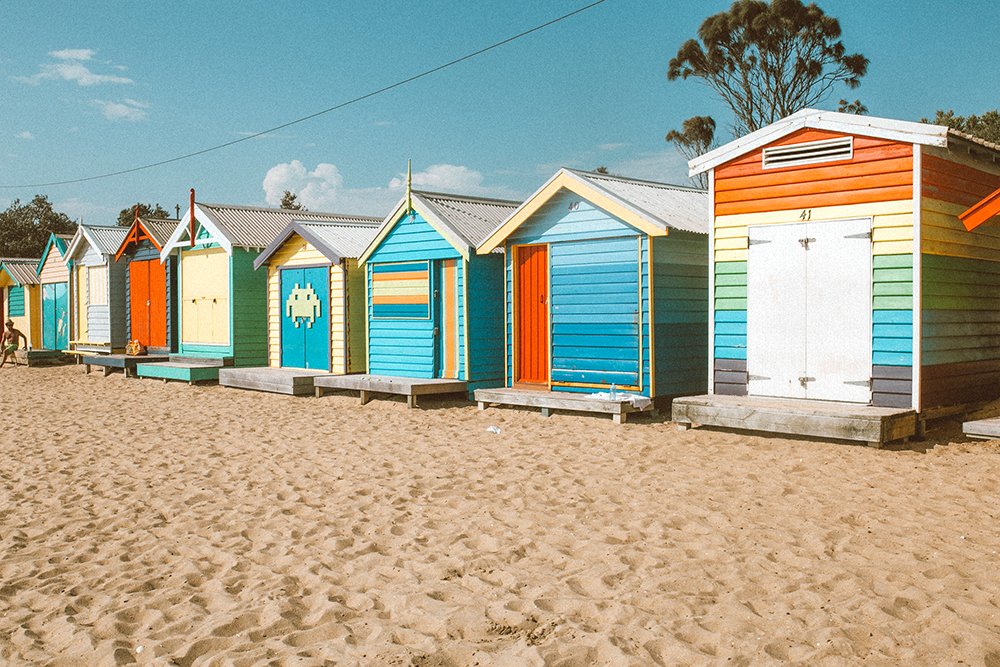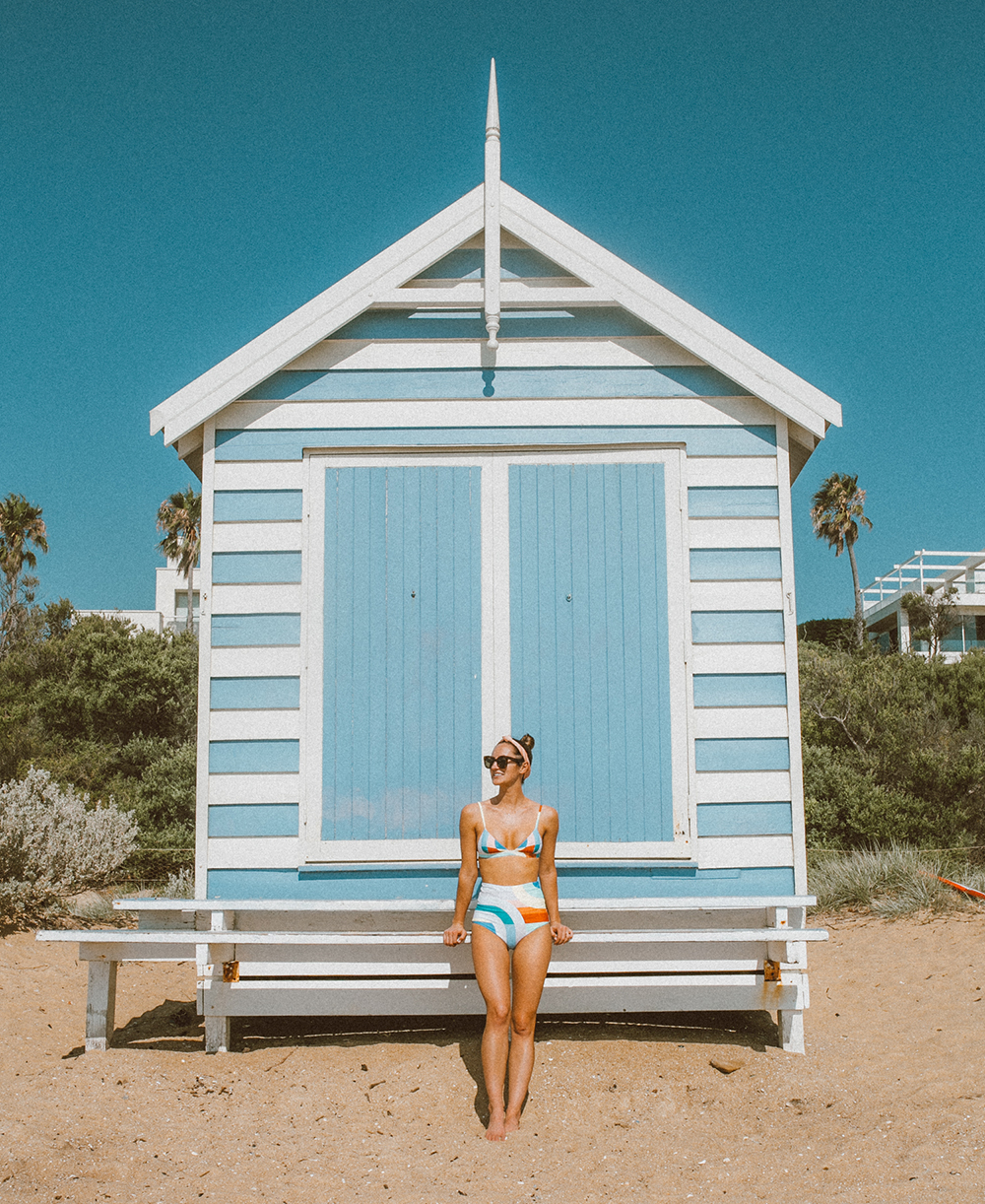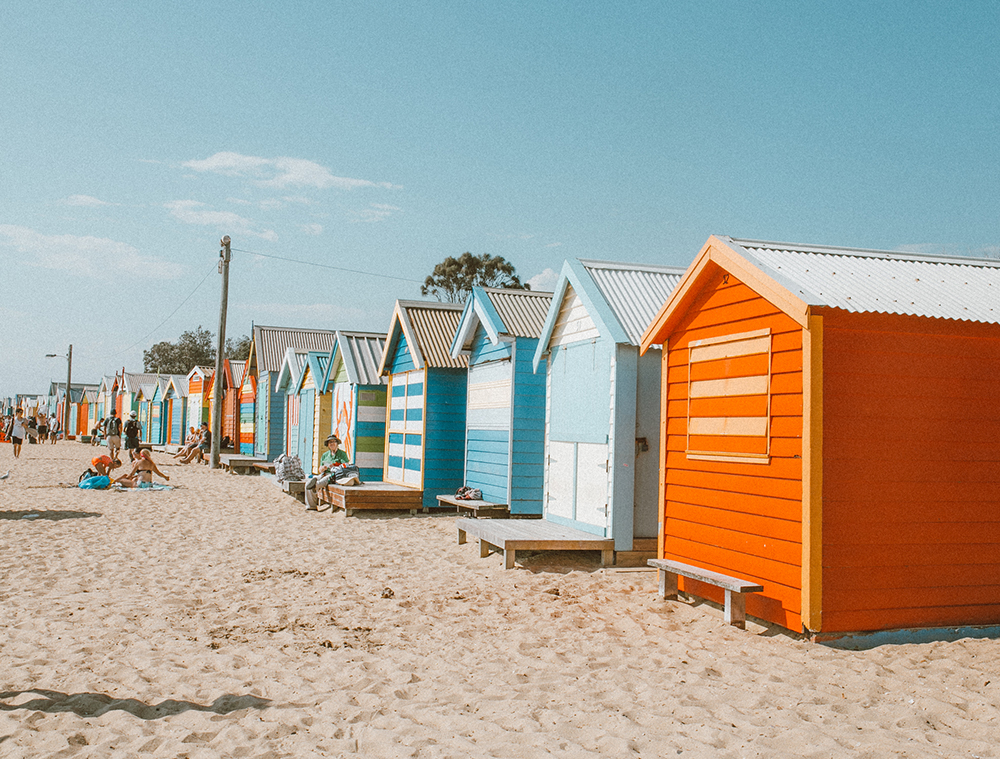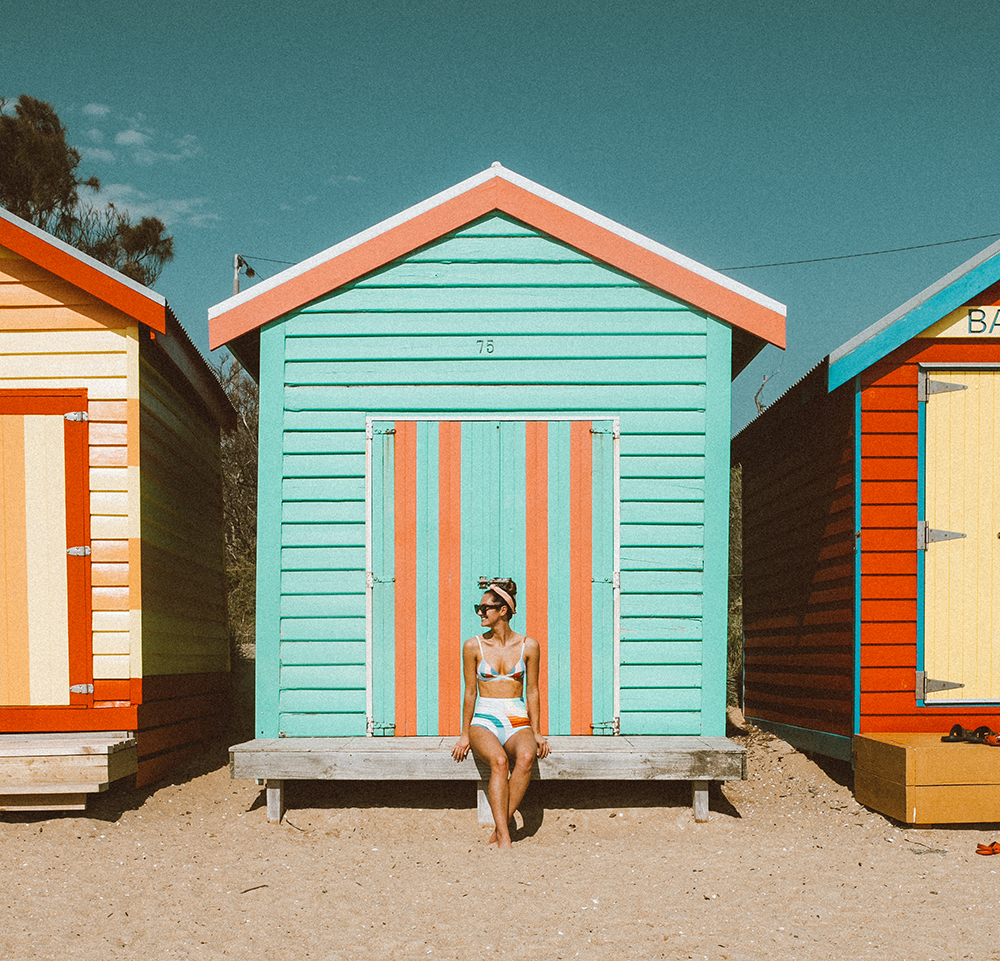 We visited in late January, which is summer in Australia. It was VERY hot and humid, but a dip in the ocean was a solid remedy. Something to note: a lot of homes don't have air conditioning (our airbnb did not, neither did the house in Melbourne), so be prepared to open some windows and have an iced beverage on hand…also, if you're prone to getting eczema in hot/humid climates (my legs get it terribly! I used to lifeguard while in college and it was always an issue), then I definitely recommend packing hydrocortisone cream. Maybe that's TMI but if I can help someone out by sharing this, then that's a good thing haha. Also pack lots of sunscreen – the sun is SUPER intense! (
This is my favorite
for-face sunscreen, it doesn't leave you feeling greasy and is odorless…big fan!).
What to pack: I filled my suitcase with denim shorts, breezy tops and swimsuits. It actually got a little colder one day so I'd recommend packing a light jacket and a pair of jeans, too. The number one thing I'd suggest bringing is flowy shift dresses. It is just so hot that you'll want loose fitting everything…even my denim shorts felt a bit sticky after an hour or so! A few more staples: sunglasses (a must, it's quite bright), a pair of sneakers and and workout shorts (if you're planning to stroll or hike) and comfy sandals. We did so much walking that even my trustiest shoes started to rub (…and I've worn these for a 10 mile day at Disney World!). Thus, definitely make sure you bring along a very comfortable pair of walking shoes.
How to prepare for the flight: We flew from Austin to LA (3hrs), then from LA to Sydney (15hrs)…and by the time we landed in Australia my body felt like a bloated sausage (…so cute, right?). Though I think it's pretty much unavoidable to not feel a little rusty after international travel, I did a few things that helped a TON! My recommendation: drink a LOT of water…I had two giant water bottles throughout the duration of the flight and that helped me stay hydrated. I also booked an aisle seat so I could get up and go pee every 10 minutes without bothering anyone haha (…forever an aisle seat fan!). At the airport in LA, I purchased one of those neck pillow things and truly, it was a LIFE SAVER! This flight is long enough to get in a good amount of sleep, so having a pillow that won't cause neck problems was well worth the investment (…$15, ha!).  I also bring along all my skincare favorites and make sure to use makeup removing wipes once we're in the air, followed by face cream and essential oils (I seriously lather UP on flights! #noshame). An hour before we land I'll use the cleansing wipes and face cream, then reapply my makeup. Definitely helps me feel refreshed and my skin feel so much better! Lastly, I'll change into ultra comfy and loose sweatpants, bring along a cozy pullover and a change of socks (I like to take off my shoes and swap socks while in the air). Comfort is KEY on these longer flights!
What we did in Melbourne: We ended up staying at a really stunning home in a neighborhood called Kew, so the first day we grabbed wine and relaxed in the backyard. Elissa used to nanny for the sweetest family when she lived in NYC, and the family has since moved home to Melbourne and was kind enough to let us stay at their house while they were out of town. It was a real life sanctuary and very hard to leave (if you watched my IG stories from this trip, you'll know what I mean)! Thus, we stayed in the first day, then explored the city and beach the next couple of days. Those adorable rainbow storage units in the photos above are at Brighton Beach (such a beautiful and fun beach!), so we spent an entire day out in the sunshine and met up with friends also crossing paths in Melbourne. We spent the next day shopping, eating and drinking around Brunswick – it was SO adorable and fun! Amazing food (Stagger Lee's was our favorite), great vintage shopping and the cutest cocktail lounges throughout. Truth be told, we probably should have gotten out to explore the city a lot more on our first day, but after feeling like total zombies from the flight, it was best we got in some actual rest! If I ever return to Australia, I would love to get back to Melbourne and really dive dip into the museums and beautiful parks. Though we didn't get to a ton, it was lovely and so enjoyable!
Where we stayed in Sydney: Our Airbnb was in Randwick, within walking distance to Coogee – a coastal suburb with TONS of awesome shops, restaurants, coffeehouses (a must 😉 ) and bars…not to mention it's all along the gorgeous Coogee Beach. (Ps. Though our Airbnb didn't have AC, it was still SO PRECIOUS and wonderful! Truly can't recommend enough…it was totally doable when you opened up the windows. It was a three bedroom/one bathroom house with THE most beautiful garden patio…totally magical with a chilled glass of wine at night!). Coogee is a few miles from Bondi Beach and just a quick bus ride to downtown. The public transportation in Sydney was so easy to use and navigate…we purchased bus cards on our first day and would refill online as needed…super painless!
What to do in Sydney:

1. Bondi Beach – My absolute favorite thing we did was spend a day at Bondi Beach. It's home to the iconic Bondi Icebergs Pool and truly is just so magnificent in person. It was only $4USD to get into the pool and what I loved most was that it felt super local! I expected it to be a tourist trap, but it was quite the opposite. If you're from Austin or have ever been to Deep Eddy Pool, it had such a similar, down to earth feel to it. Can't recommend enough – such a special place!
2. Coogee to Bondi Coastal Walk – SO magical! A three mile stretch along the coast, wear your comfiest walking shoes and prepare for some incredible oceanfront views. We started in Coogee and stopped at each beach and swimming hole for a cool-off sesh and some photos. I was pretty much pinching myself the entirety of this day…it is unlike anything I've ever seen…SO much beauty. (And it's free!). The many beaches and pools I photographed above are from this walk: Coogee Beach, Bronte Beach, Gordon's Bay (to name a few).
3. Get a drink at the Sydney Opera Bar (which is directly next to the Opera House and across from the Sydney Harbour Bridge) – seeing the Sydney Opera House was one of those "holy crap am I dreaming?" moments. It is so grand and magnificent in person, and I had never seen the structure up-close before. It looks like a group of clam shells and is actually more of a cream color in person, not as stark white as it appears in photos. The Opera Bar is absolutely lovely and so pleasant, not to mention the view is perfection.
4. Grab lunch, a local beer and do some flea market shopping in The Rocks neighborhood: We walked from the Opera Bar over to The Rocks (it's an easy walk through the city) and were lucky enough to visit early on a Sunday afternoon. There are a bunch of old pubs and cute boutiques lining the historic street that leads up to the Sydney Harbour Bridge. The flea market is only up on weekends and closes super early (they started packing up at 4:30pm) but I highly recommend it! So many special booths with everything from food to artwork, jewelry and apparel. I breezed through the market when we first got to The Rocks and decided to mull over a necklace purchase while we grabbed lunch…then by the time we finished, the artisans had torn down their booths and were headed home. Thus, don't have buyers remorse like me and just get yourself the souvenir asap once you get there! 😉
5. For a night out, head to the Coogee Pavilion: So many people we met recommended we visit the Coogee Pavilion for a night of cocktails and dancing, and it did not disappoint! Everywhere we went in Australia, the music that played was from the early 2000's or even the 90's (it was so interesting! But also really awesome haha). When we went out to the "Coogee Pav" (as the locals called it), it was like a flashback to the best middle school dance ever – old school Nelly, 50 cent, boy band hits blasting..you betcha I was drenched in sweat with the biggest grin on my face after some non-stop dancing (and probably looked like the biggest idiot on the dance floor, obvs). Something to note: Sydney is strict about drinking and thus, you can't get into a bar after midnight, nor can you order shots after midnight.
6. Spend a half day at the Taronga Zoo (the renowned zoo of Sydney) – pro tip: arrive early and spend $20 to hold + get a picture with a koala…we arrived around 1:30pm and the koala "meet and greet" ended at 2:45pm, so they'd already sold all their slots (…truly we almost cried haha it was SO SAD!). Don't make our mistake if one of your "bucket list moments" is to hold a koala (…just me? 😉 )…get there early and jump in line stat! Aside from that tidbit of zoo wisdom, grab an ice cream and stroll around to your hearts content! The zoo is pretty darn stunning and the view is crazy beautiful (did you see the view from the giraffe area in the photos above? Insanity!), so really, just soak it all up and enjoy viewing and learning about all the animals.
7. Visit the museums: though we ran out of time and didn't make it to the museums, it is something I'll definitely make a priority on my next visit (…if I am lucky enough to return one day!). The Australian Museum is the oldest museum in Australia and currently has a Wooly Mammoth exhibit (with an actual baby mammoth that is over 42,000 years old!).
Of course, there are a TON more things to do in Sydney…that's just what we really loved and had lots of fun with on this trip. Above all, get your booty to the beach and soak up the sunshine and gorgeous blue water! I am so grateful I was able to experience some time in Australia, it is such a special, wonderful country. Please feel free to comment below with any questions you may have, happy to help out in any way! XOXO
Outfit details: WHITE SHORTS (wearing size 25) / OTS STRIPED TOP / BIKER SHORTS + CROP TOP SPORTS BRA / HIGH WAIST BIKINI (mine is last season HERE, linking to this years and it's SO CUTE. Wearing XS in both top + bottoms) / MY FAVORITE WALKING SHOES (give yourself time to break them in!) / STRIPED BIKINI (wearing size US6, I am normally a 0/2 in suits and this brands runs teeny!)