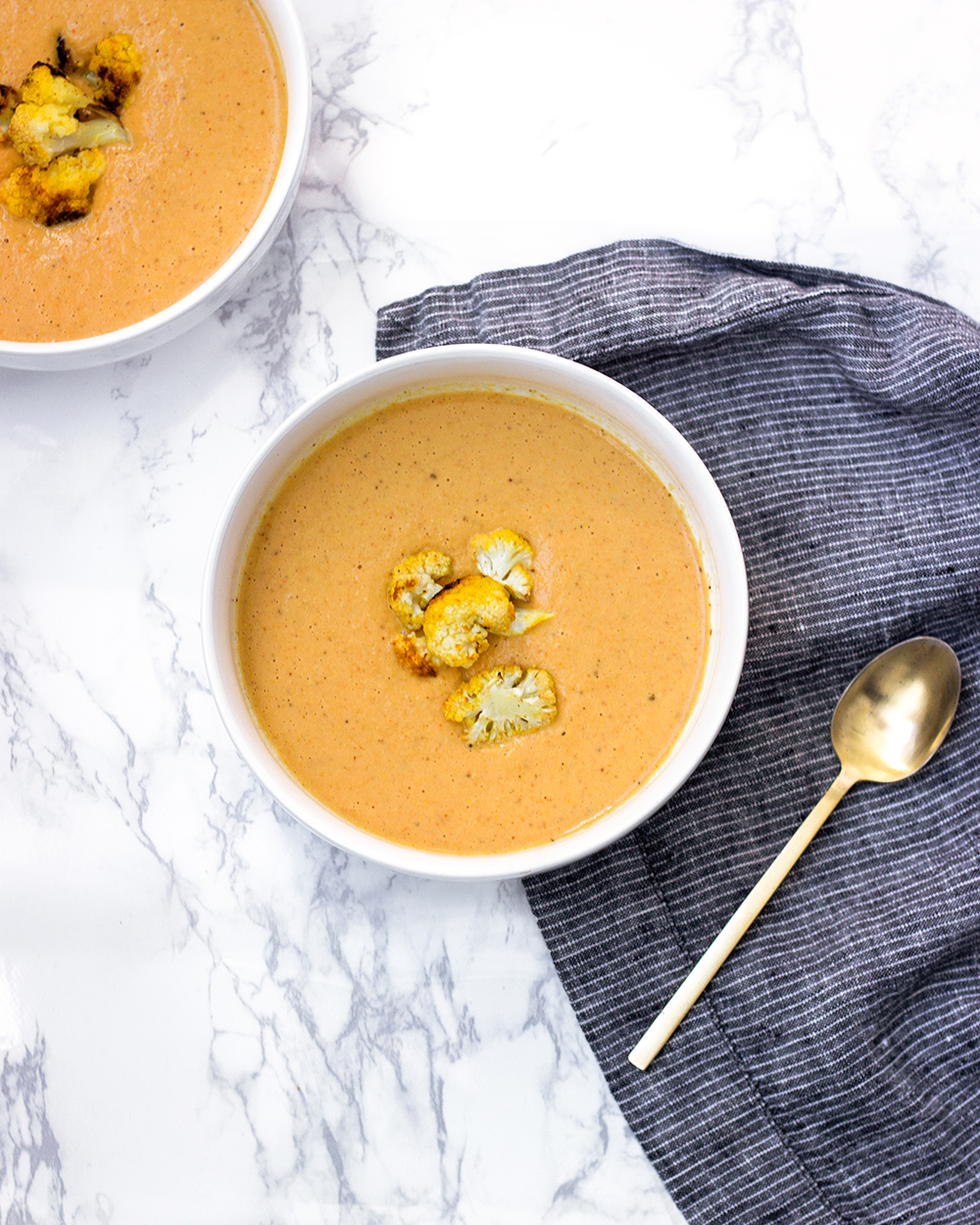 By Jessica Lee
Austin weather has been all over the place lately. A few days ago I was walking to work, and it was lovely on the way in. I was wearing a light jacket and felt great as I crossed the pedestrian bridge over Lady Bird Lake, listening to my current favorite podcast My Favorite Murder (any other murderinos out there?). Cut to 5pm and I was FREEZING as I walked home. I may need to take Olivia's advice and work on my layering skills…
Needless to say, cold weather always leaves me craving soup. The beauty of this Curry Cauliflower Soup is that you probably already have most of the ingredients on hand. I almost always pick up cauliflower at the store because I love the nutty taste that comes out when you roast it. Pair that with the zip of curry and turmeric, and you've got a really delicious, warming soup. Enjoy!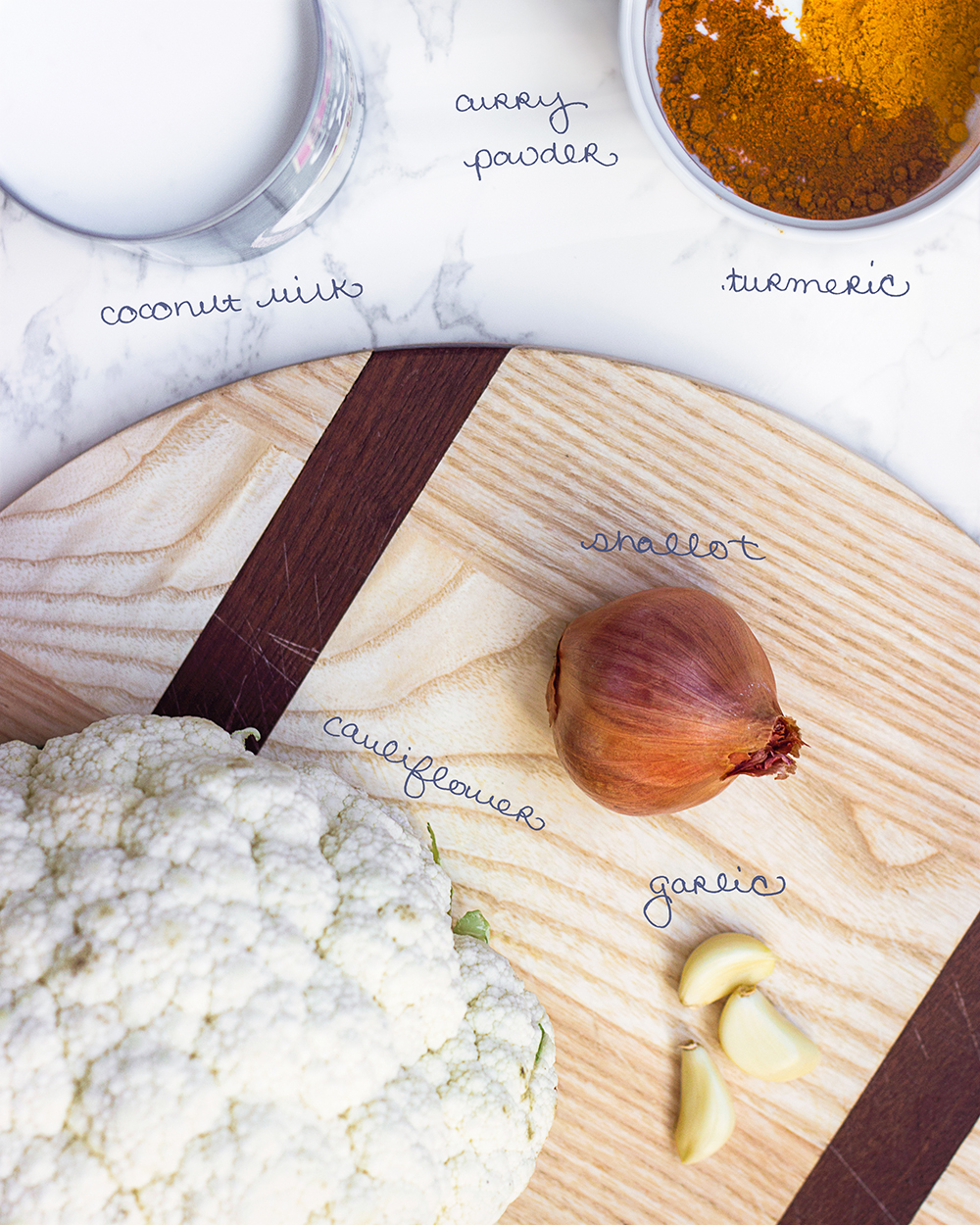 Curry Cauliflower Soup
Serves 4
1 head cauliflower, trimmed into florets
1 shallot, sliced
3 garlic cloves
1/2 tbsp curry powder
1/2 tbsp turmeric
2 tbsp olive oil
1 can full fat coconut milk
1 cup water
2 roasted bell peppers
2 tbsp red curry paste
salt
pepper
white wine vinegar
Directions
Preheat oven to 400°F. 

Place cauliflower on a parchment-lined baking sheet. Sprinkle with curry powder and turmeric. Drizzle with 1 tbsp olive oil. Toss to combine. Roast for 30 min or until golden brown. 

While cauliflower is roasting, heat 1 tbsp olive oil in pan. Add shallot and garlic cloves and cook until shallot is translucent.

Blend roasted cauliflower (setting 1 cup aside for garnish), shallots, garlic, coconut milk, water, bell peppers, and red curry paste until combined. Salt and pepper to taste. Garnish with remaining cauliflower and a drizzle of white wine vinegar.