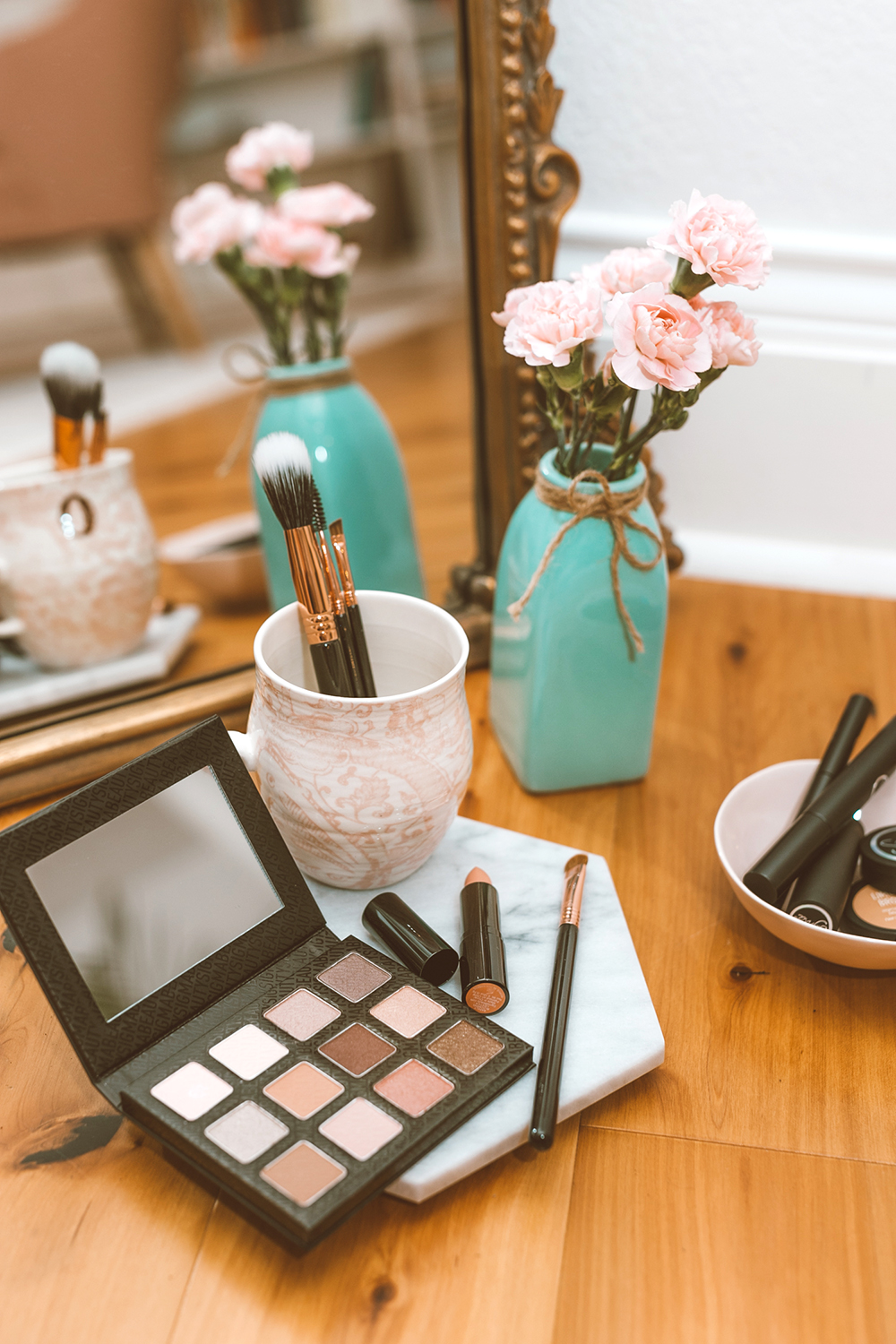 Alright friends, getting a little more personal today and chatting about something I don't post about often…makeup! As I get older, I find myself buying the same beauty products over and over…when you figure out something that works, you can't go without it! I have shared previously that I am not a big makeup gal (all about accentuating that natural beauty, not covering it up…), and today I'm sharing a few of my absolute essentials for fall! (I mean…can we talk about that yummy eye color shadow palette above? Swoon!).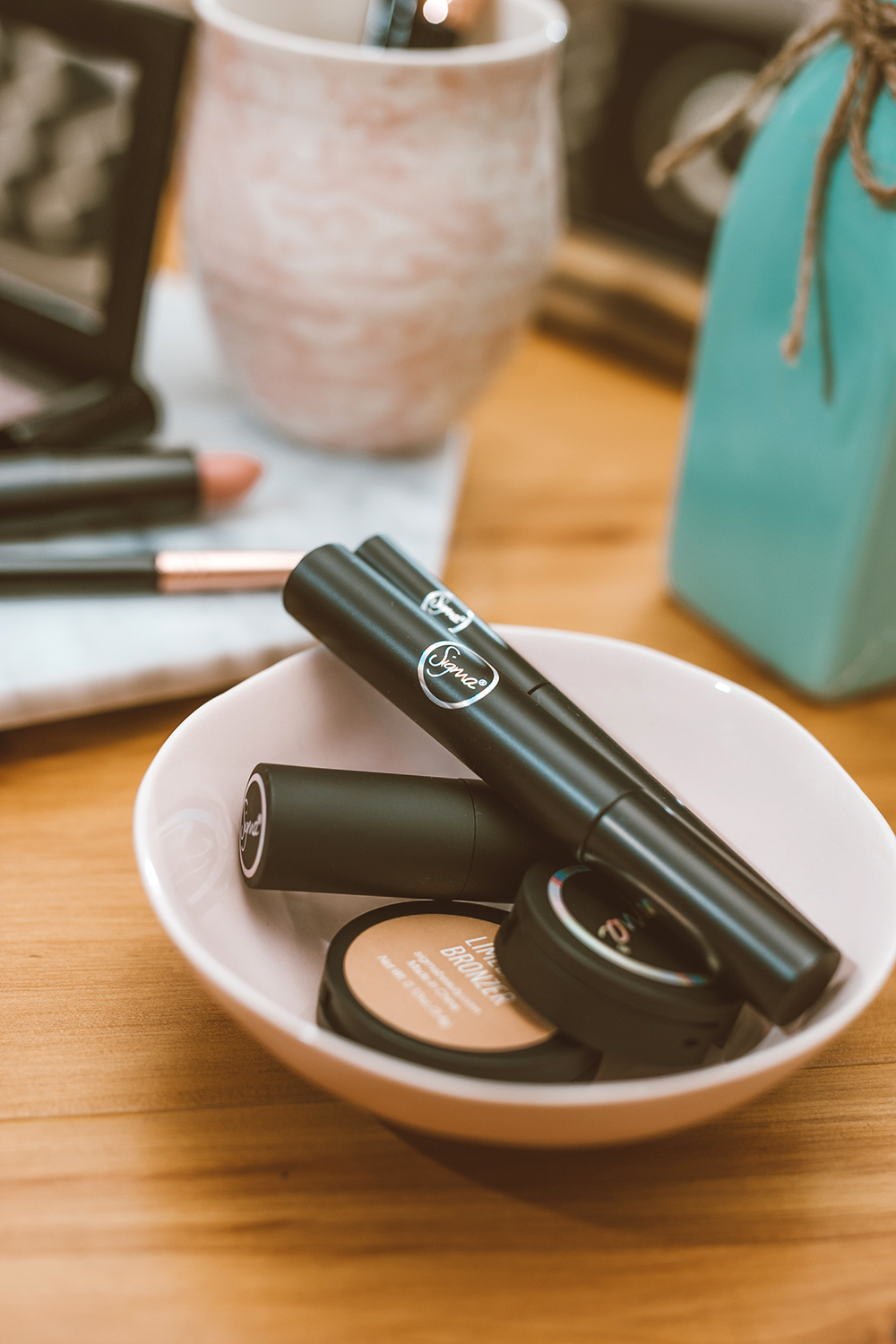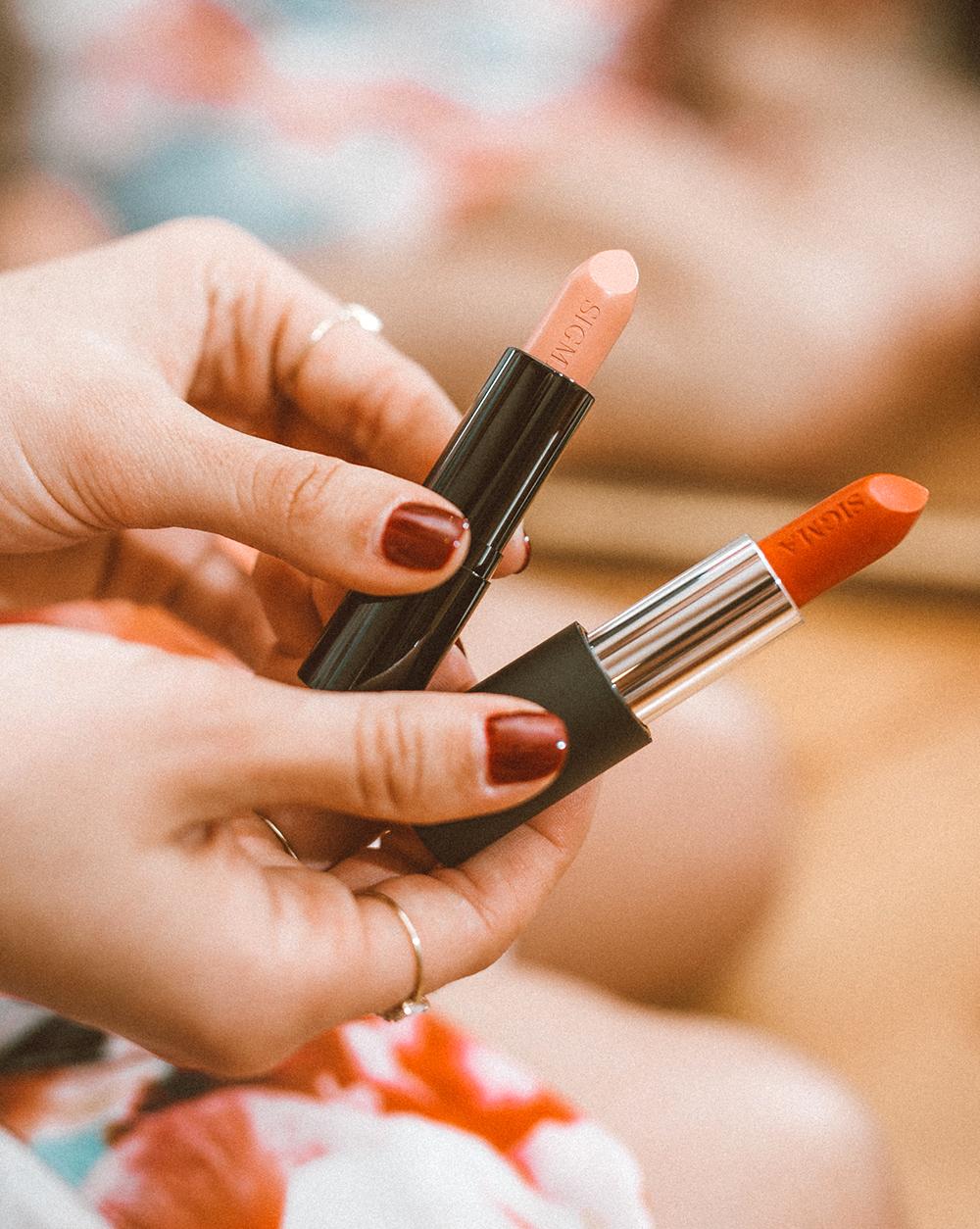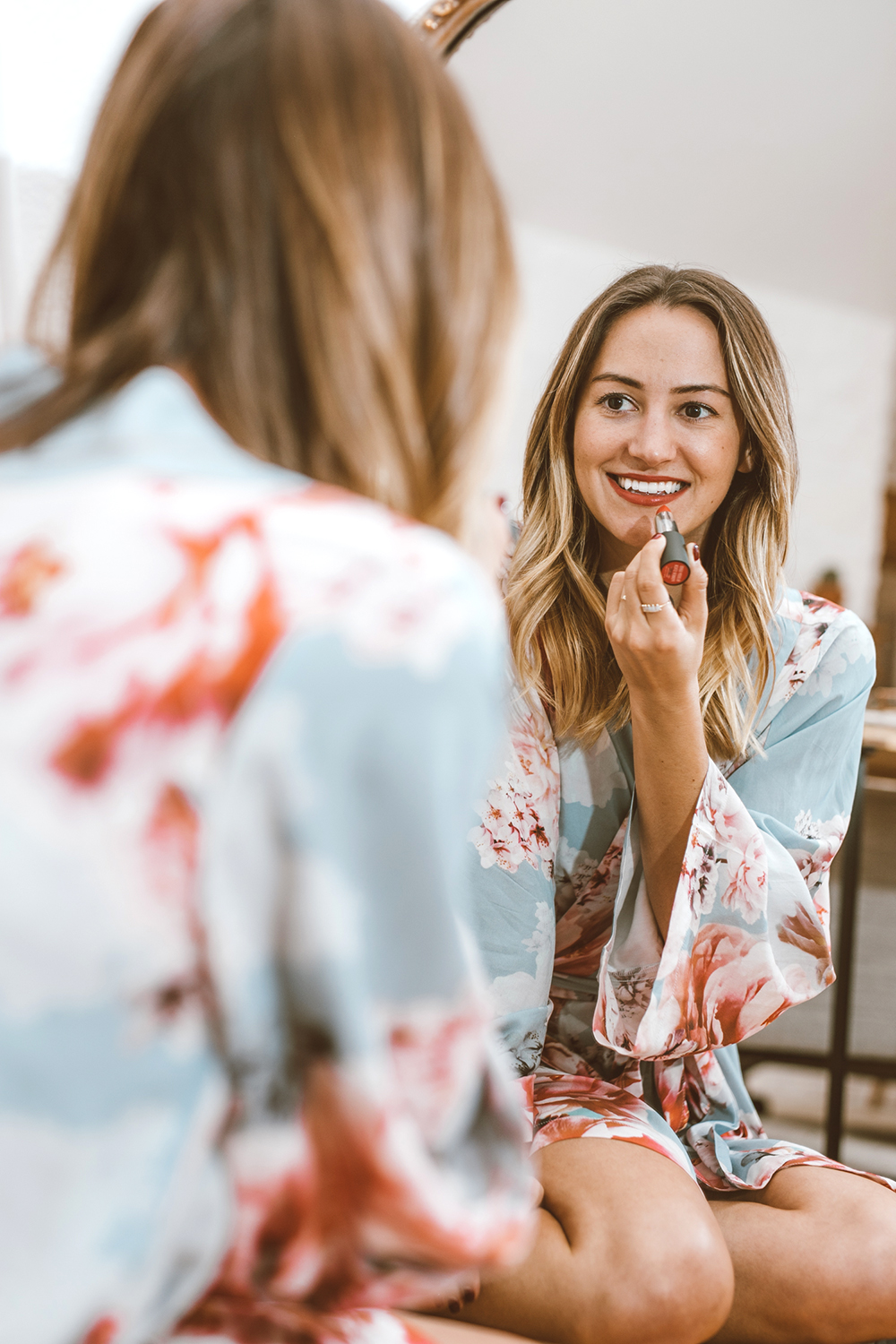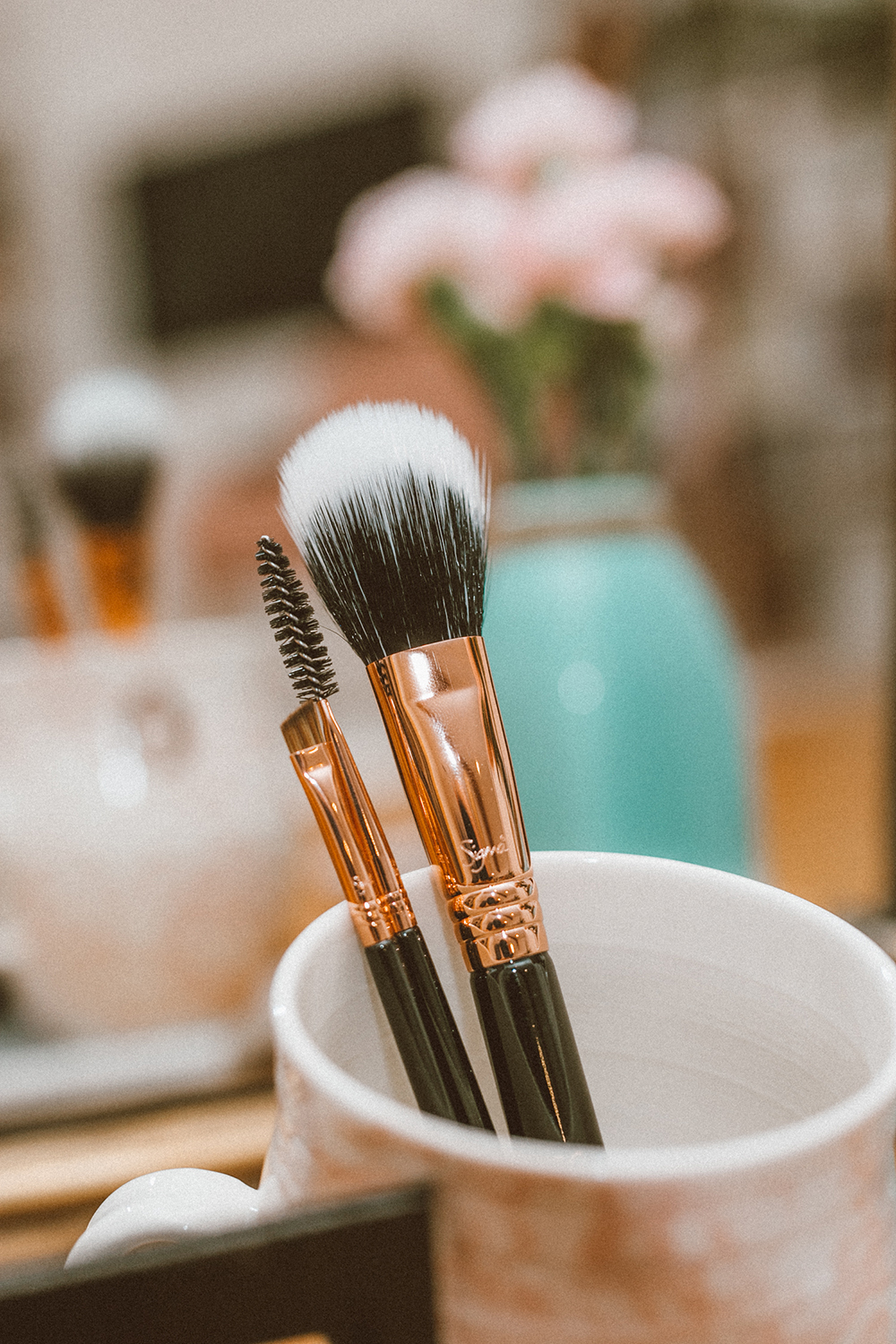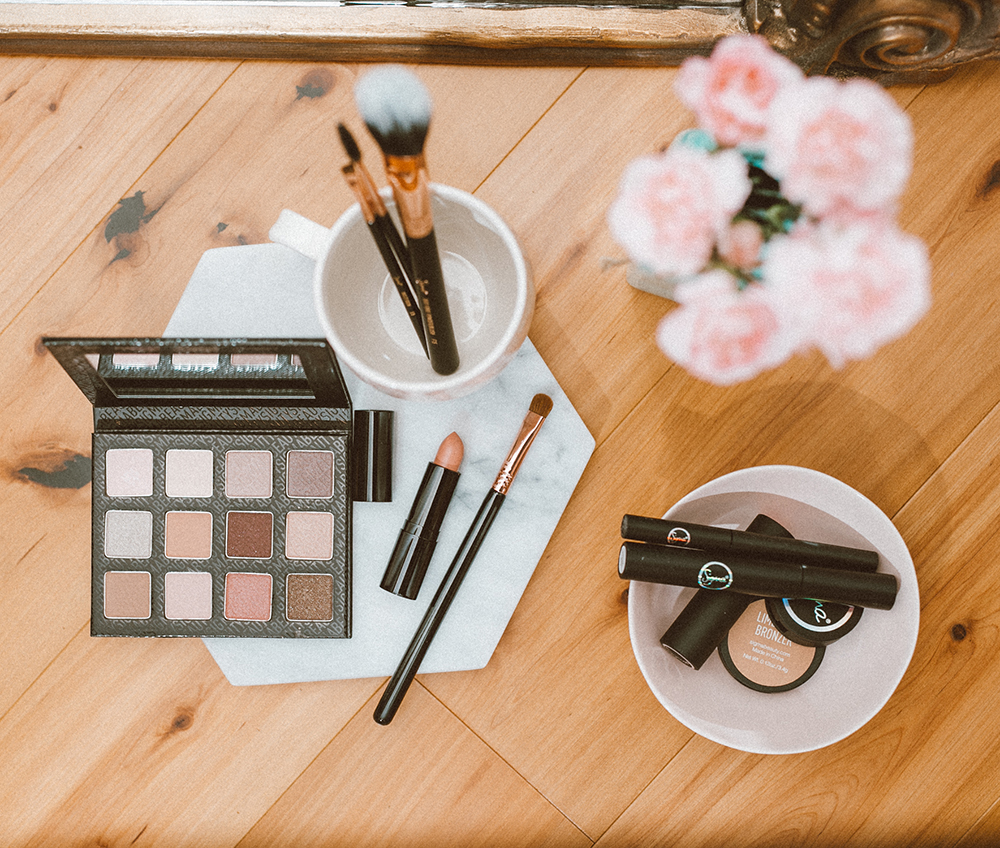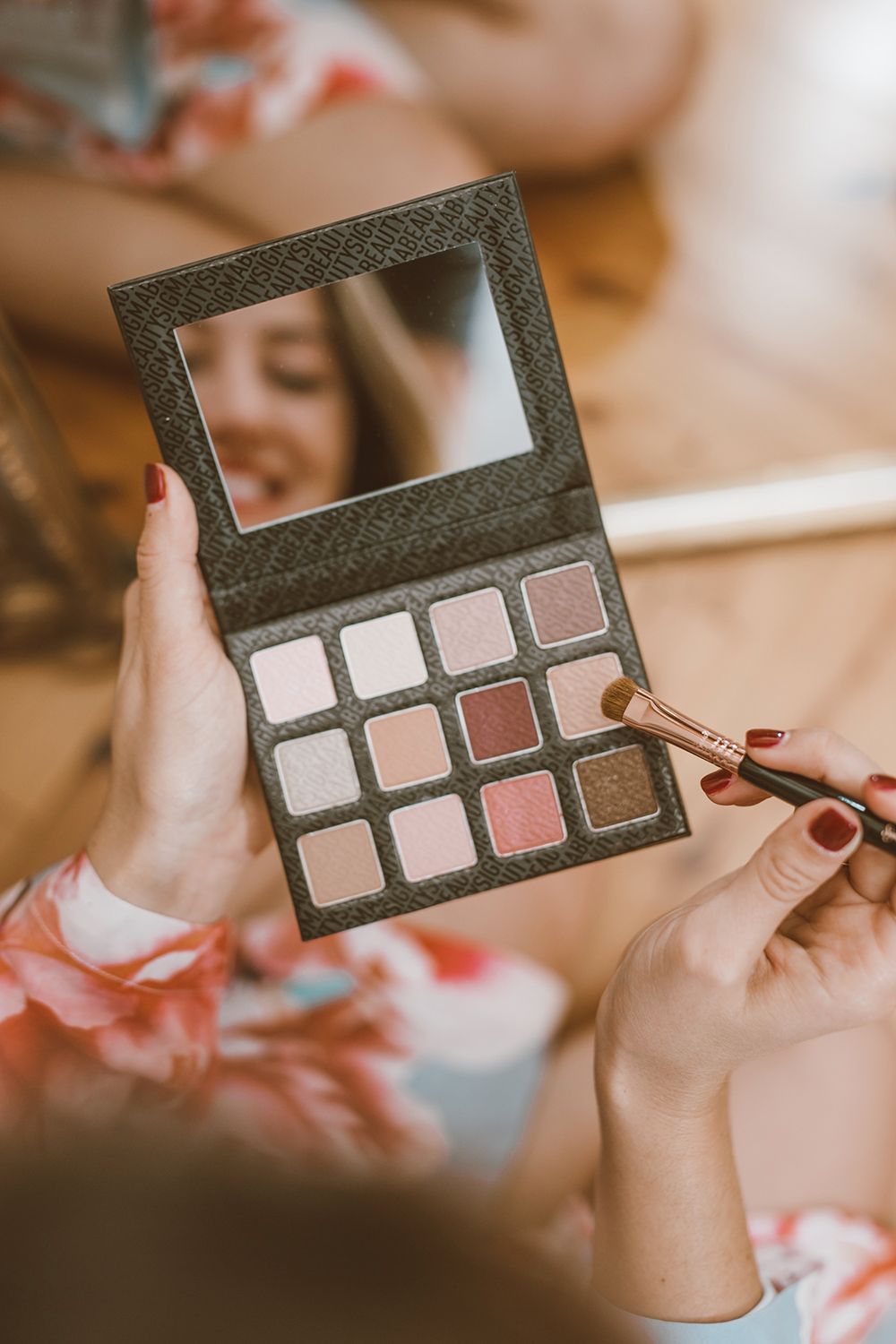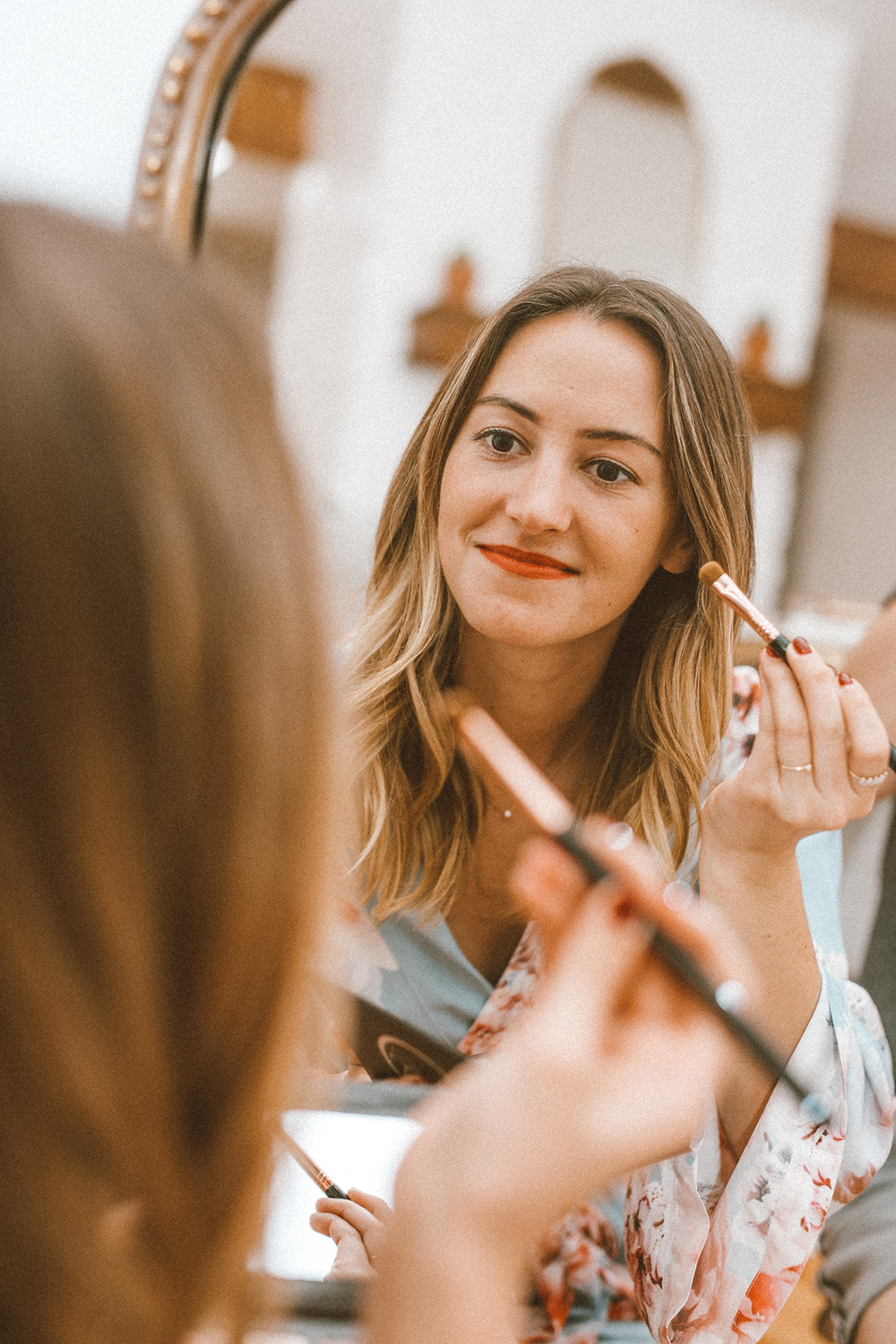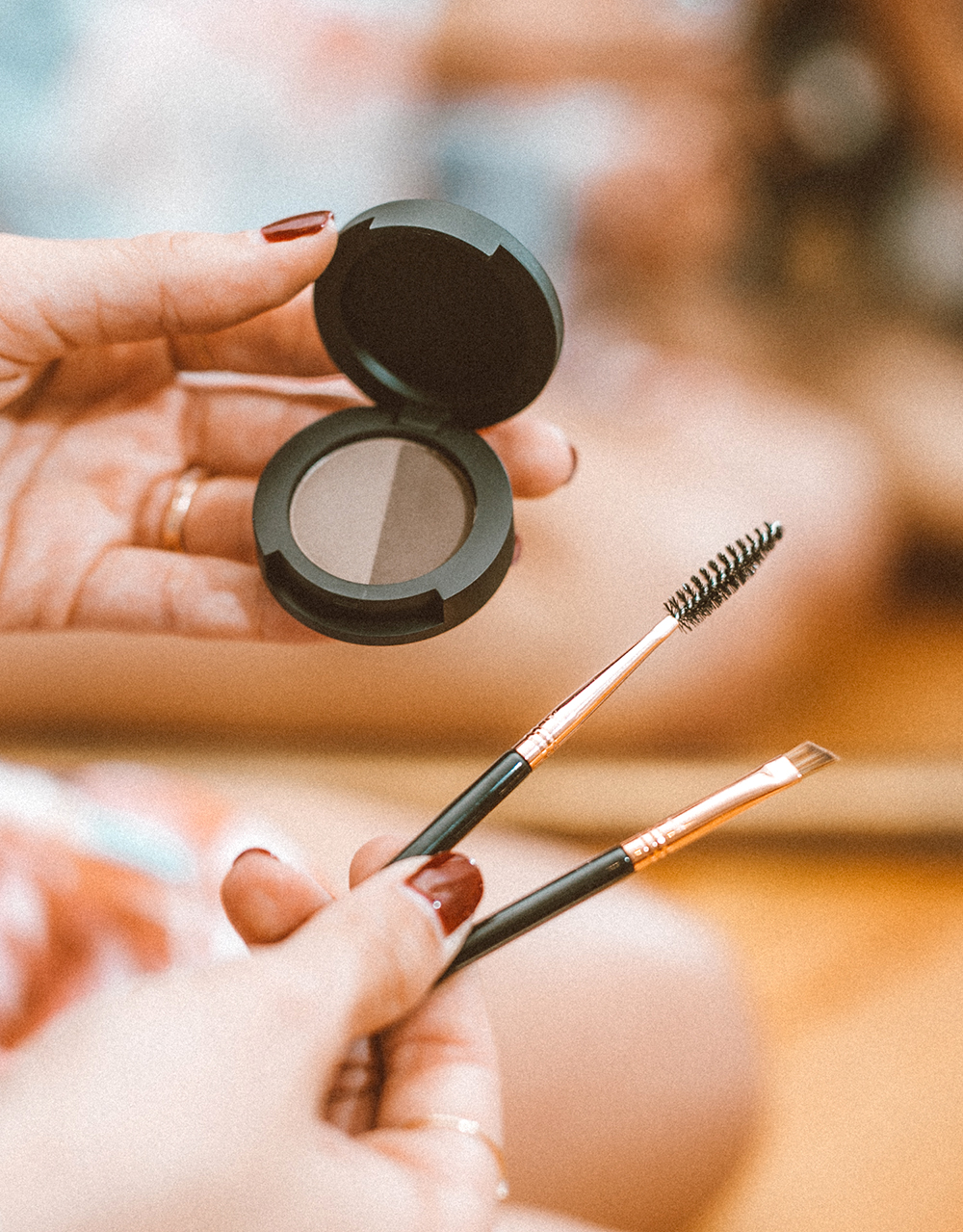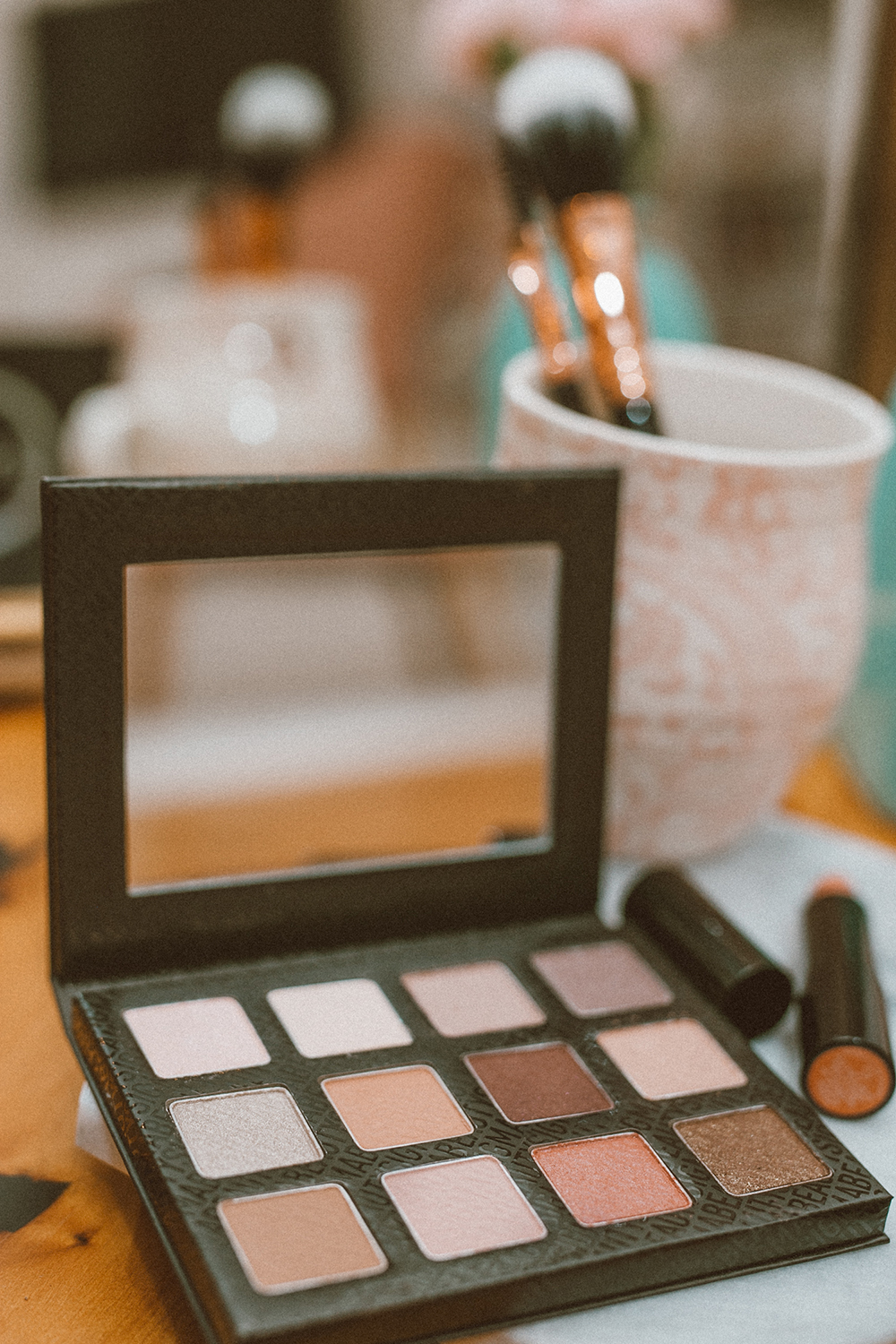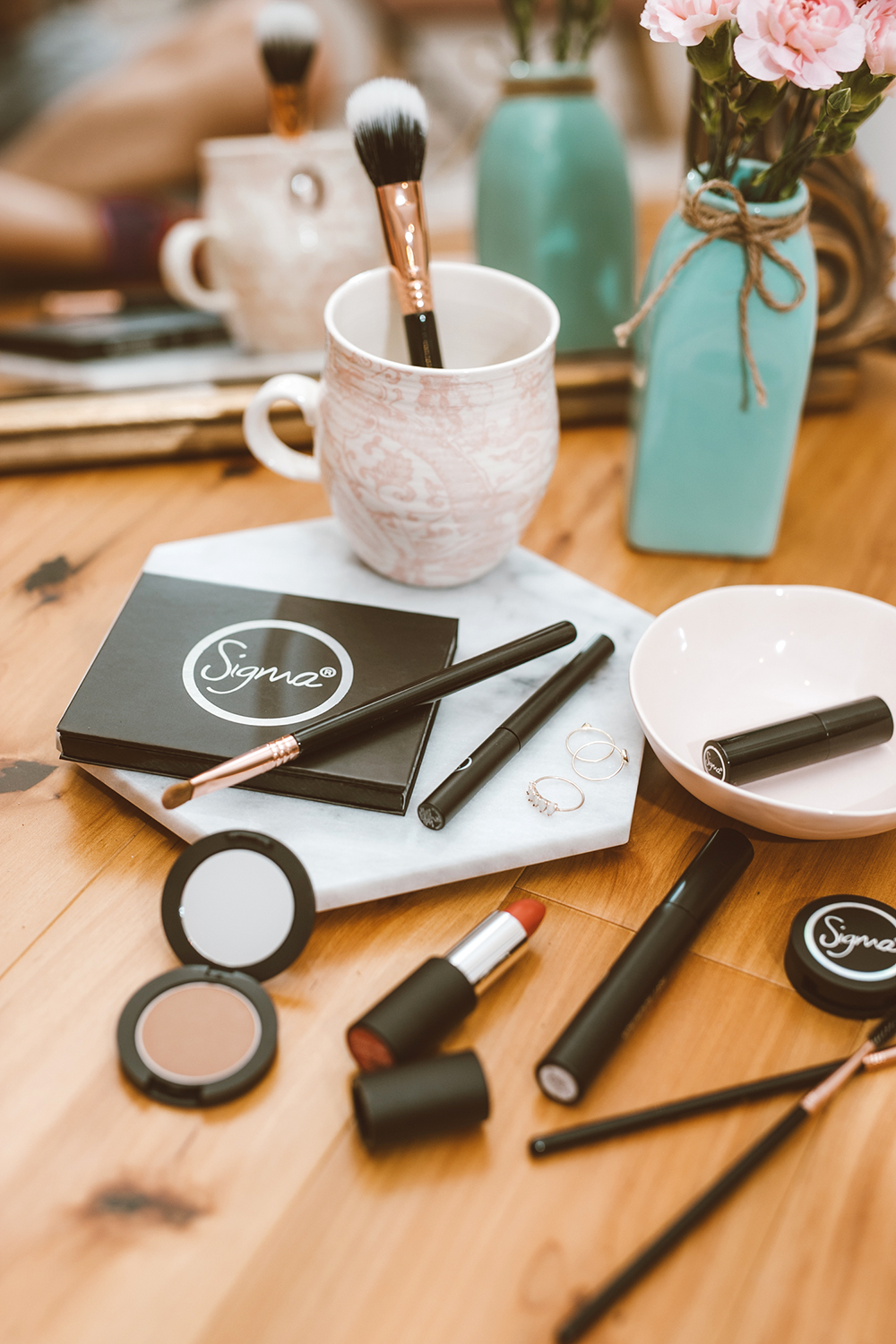 I have been a big fan of Sigma Beauty products through the years (their brushes rock!), and after expanding my horizons into their line of makeup (blush, eye shadow, lipstick, brows), I have since become a major fangirl. Their eye shadow is soooo smooth and beautiful! Love the shimmery, bronze options in the new Warm Neutrals eyeshadow palette. I am normally that girl who uses ONE little square to the end in a palette and doesn't touch the rest – luckily, this palette comes with a killer array of warm fall colors that look great from season to season, so I assure you can put 'em to good use!
Having never been a big beauty person before this year (…I think the blogging world has officially shown me the light when it comes to beauty/makeup haha), I have been most excited to learn about BROWS! Seriously…a good brow day can do wonders on my mood, ha! Sigma Brow Powder Duo (seen above in the third-to-last image) is a game changer for me. I use the medium color combo and apply with the small angle brush and finish off by taming with the brow & lash brush. Can't recommend enough!
On photo shoot days when I don't feel like wearing eye makeup (hello, sunglasses!), rocking a pop of lip color is my go-to trick. One of my faaaavorite lip colors right now is Sigma's Bloody Good – suuuuch a gorgeous poppy red color that goes on smooth and creamy and lasts forever! You can never go wrong carrying a stick of red in your makeup kit…it comes in handy all the time.
What are your can't-live-without makeup essentials? I've had so much fun watching YouTube tutorials and following beauty bloggers this year to learn more about the world of makeup…there are so many tips and tricks out there! I can't say enough great things about my Sigma Beauty products in this post…they've travelled near and far with me this year!
**Photos by Jacob Watson Photography
Hope you enjoyed this one! Sharing my product details below. XO
EYE SHADOW PALETTE / BLUSH / BROW POWDER DUO / SMALL ANGLE BRUSH / LASH & BROW BRUSH / RED LIPSTICK / NUDE LIPSTICK / EYE LINER /POWDER BRUSH / BLUSH

A big thank you to Sigma Beauty for sponsoring this post! All opinions are my own.