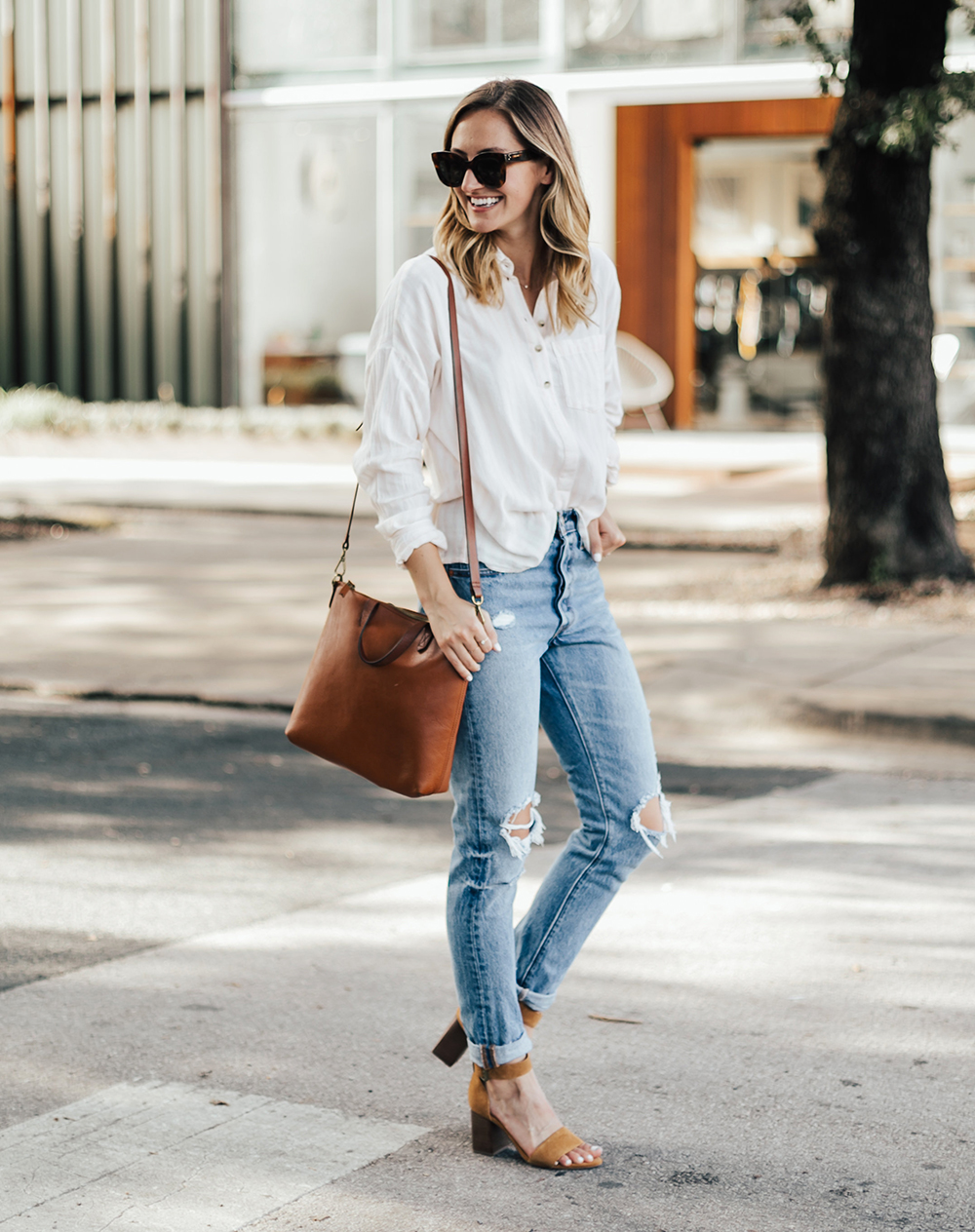 Happy weekend, ladies! How was your week? I am writing this post from our hotel in NYC, my friend Elissa is sound asleep and I woke up early to grab coffee and peruse the internet (…aka a happy place of mine haha). If you follow me on Instagram, I shared that I am tagging along with Elissa on all of her work overnights this week (she's a flight attendant), which means a day in Amsterdam, NYC and our final stop is Iceland! It has been a complete whirlwind blast and I am so thankful to 1. see her in action (her job is no joke, I'd be a zombie, these ladies don't ever stop!) and 2. see two countries I have been dying to visit! She made me her work companion, so I am able to hop on these flights for free if there are extra seats available. Lots of airport time, seeing a weeks worth of sights in a day (I have consumed an unreasonably amount of coffee on this trip haha) and spending some wonderful quality time with my oldest friend! (Known her since we were 15). Life is good and I am so grateful for these memories we're creating together. Lots of delirious laugh attacks already haha and more to come as we continue on this trip!
Now that I've written a novel haha, let's get to this look! Hello, CUTEST/COZIEST (all caps worthy) blush and white striped flannel top – this one is a must, lemme tell ya. 😉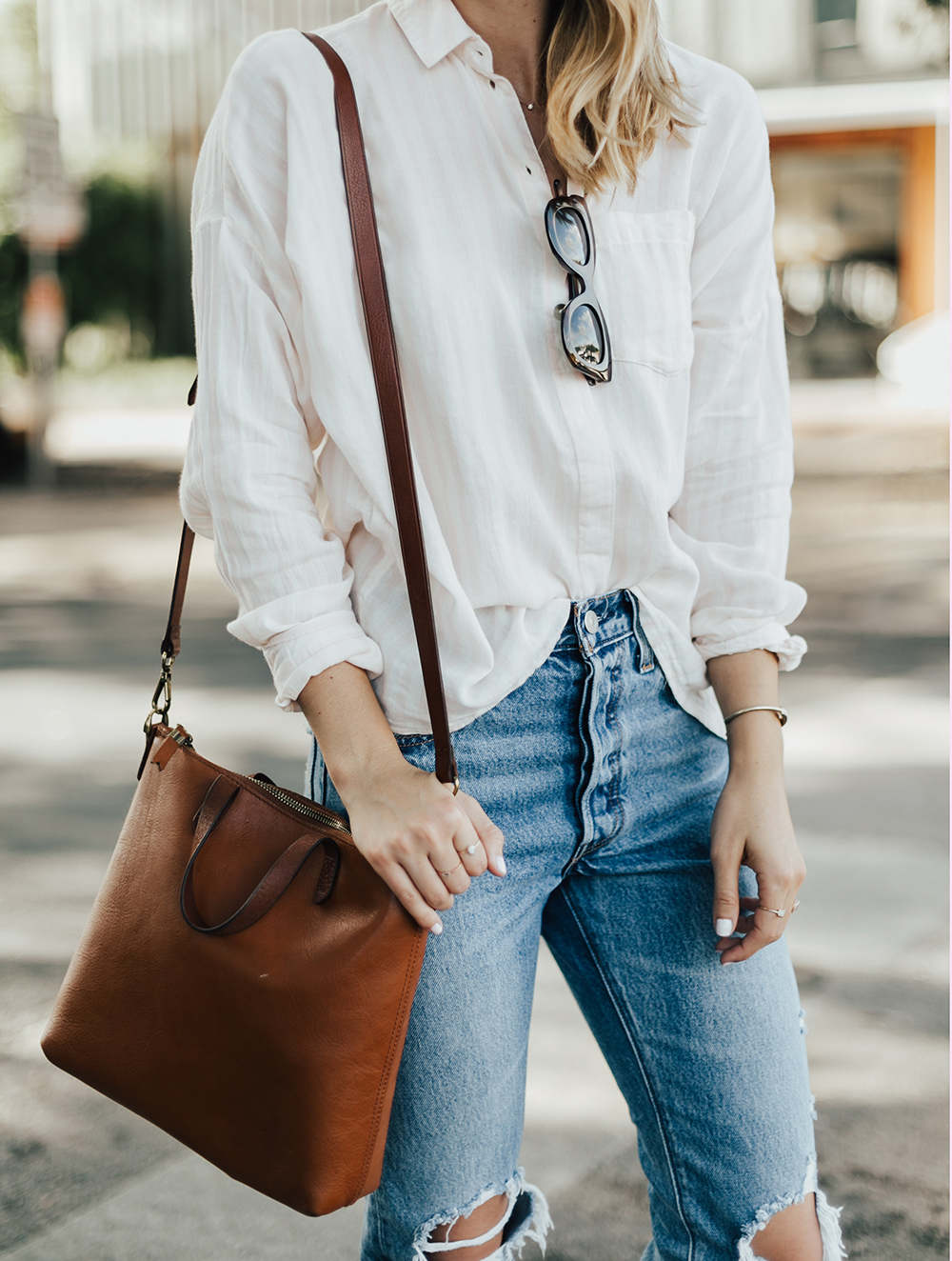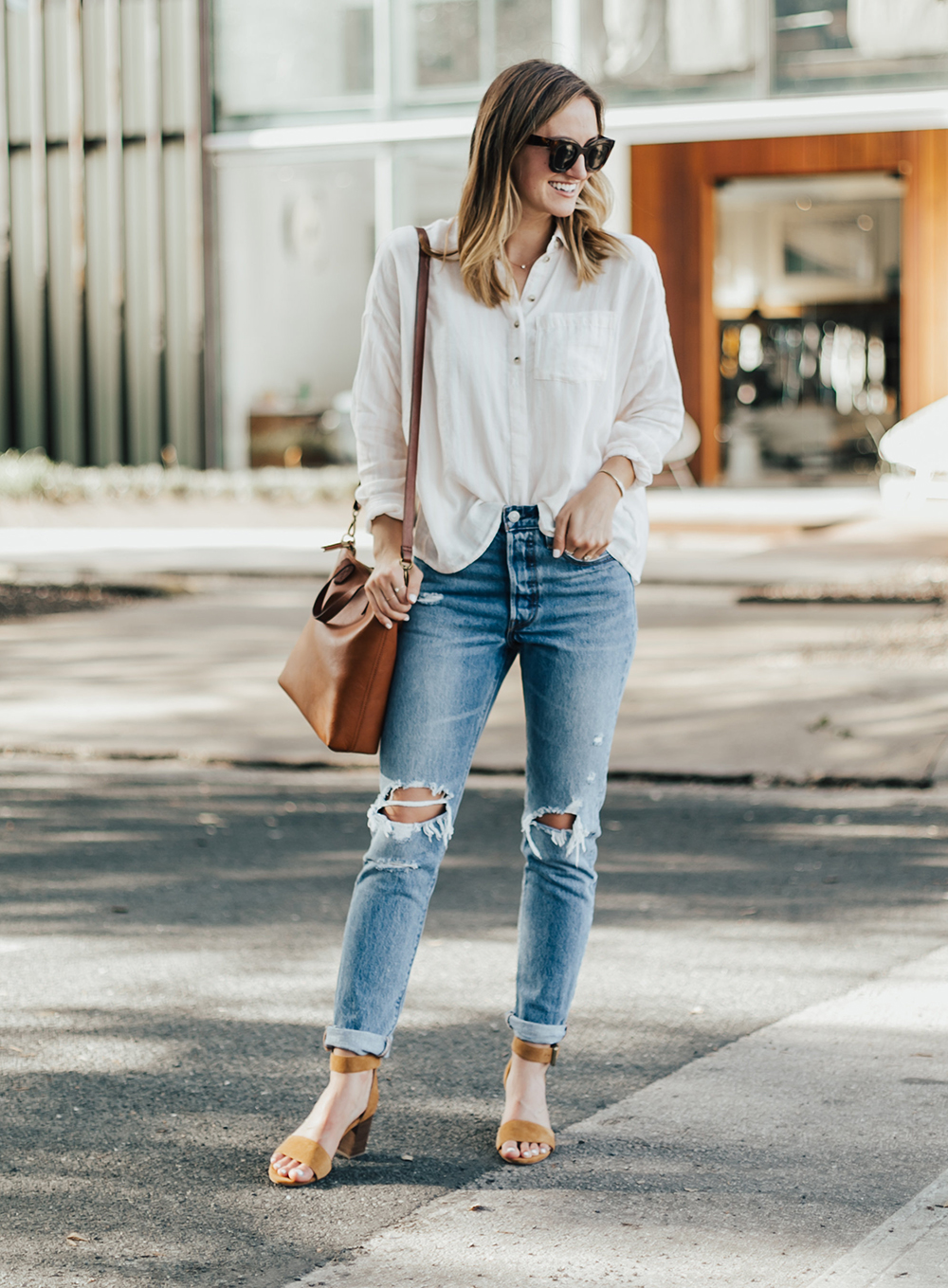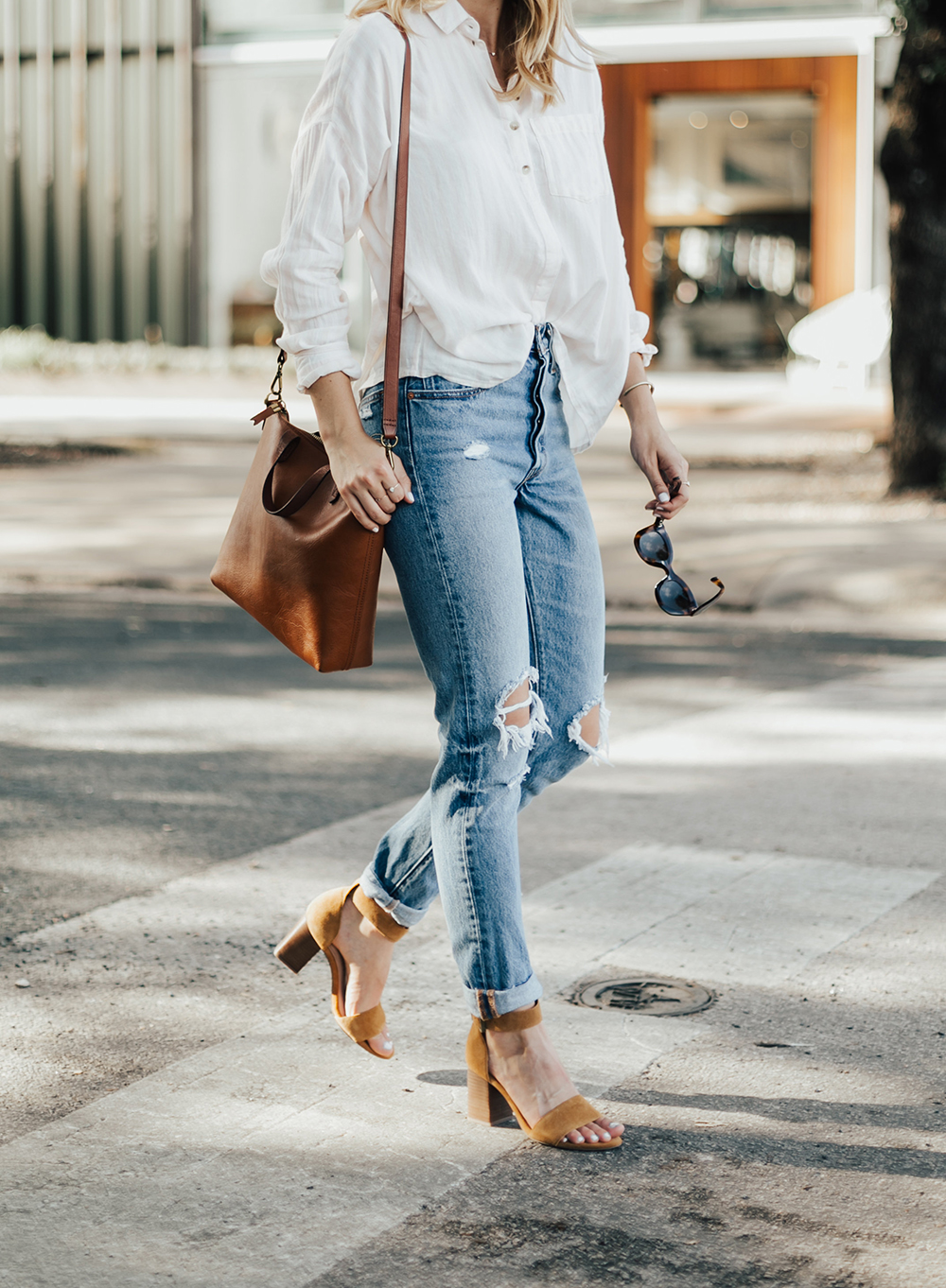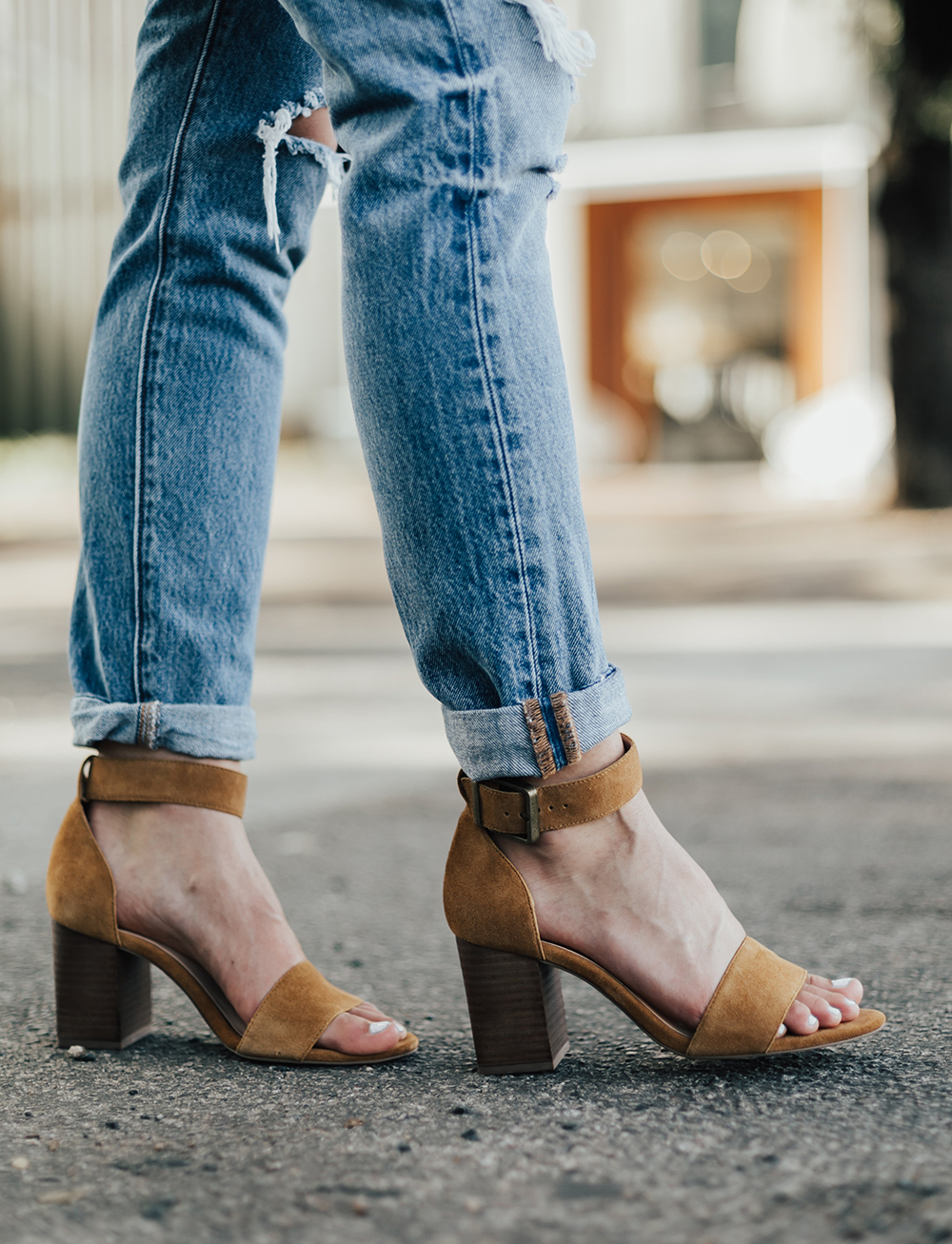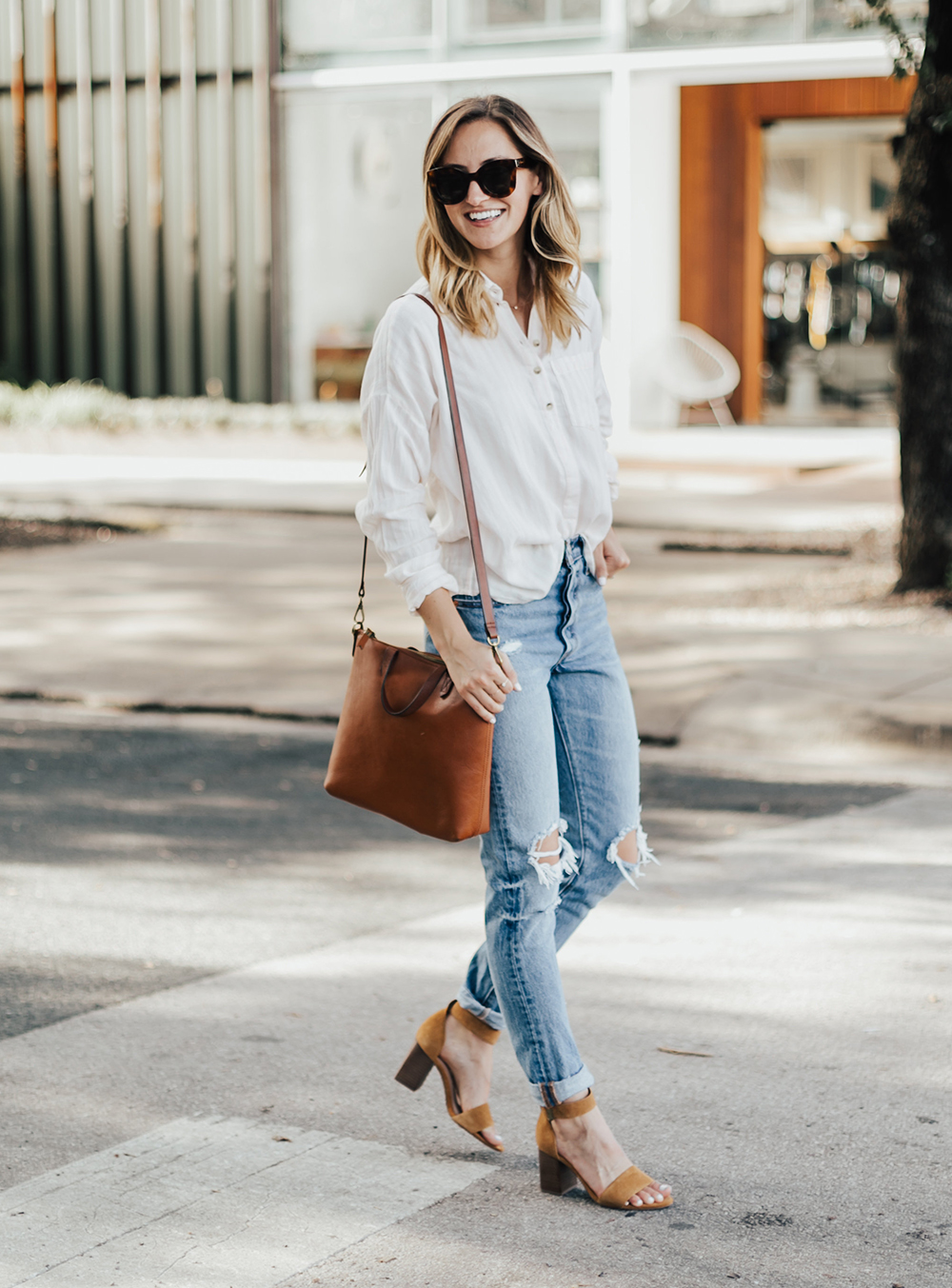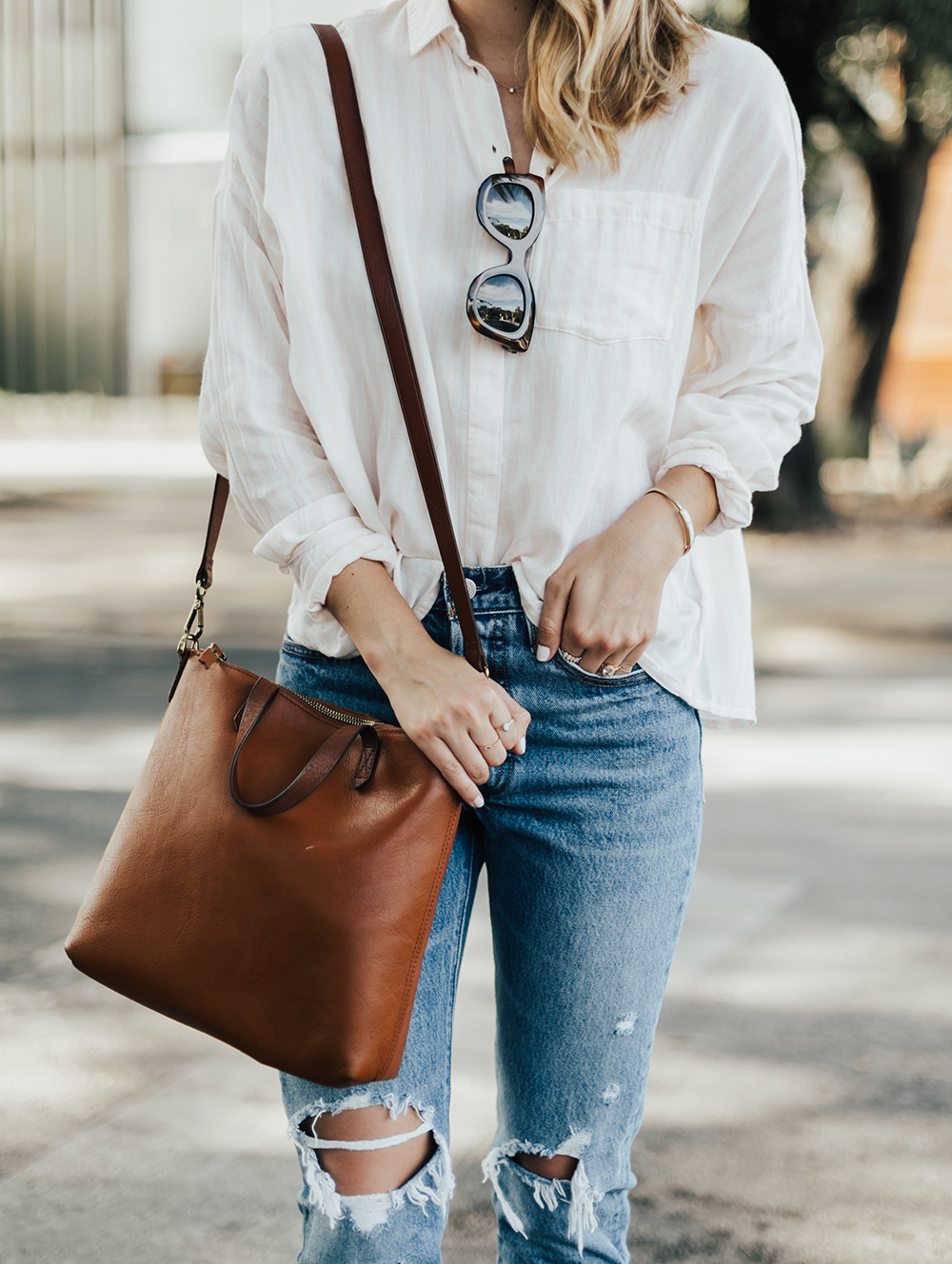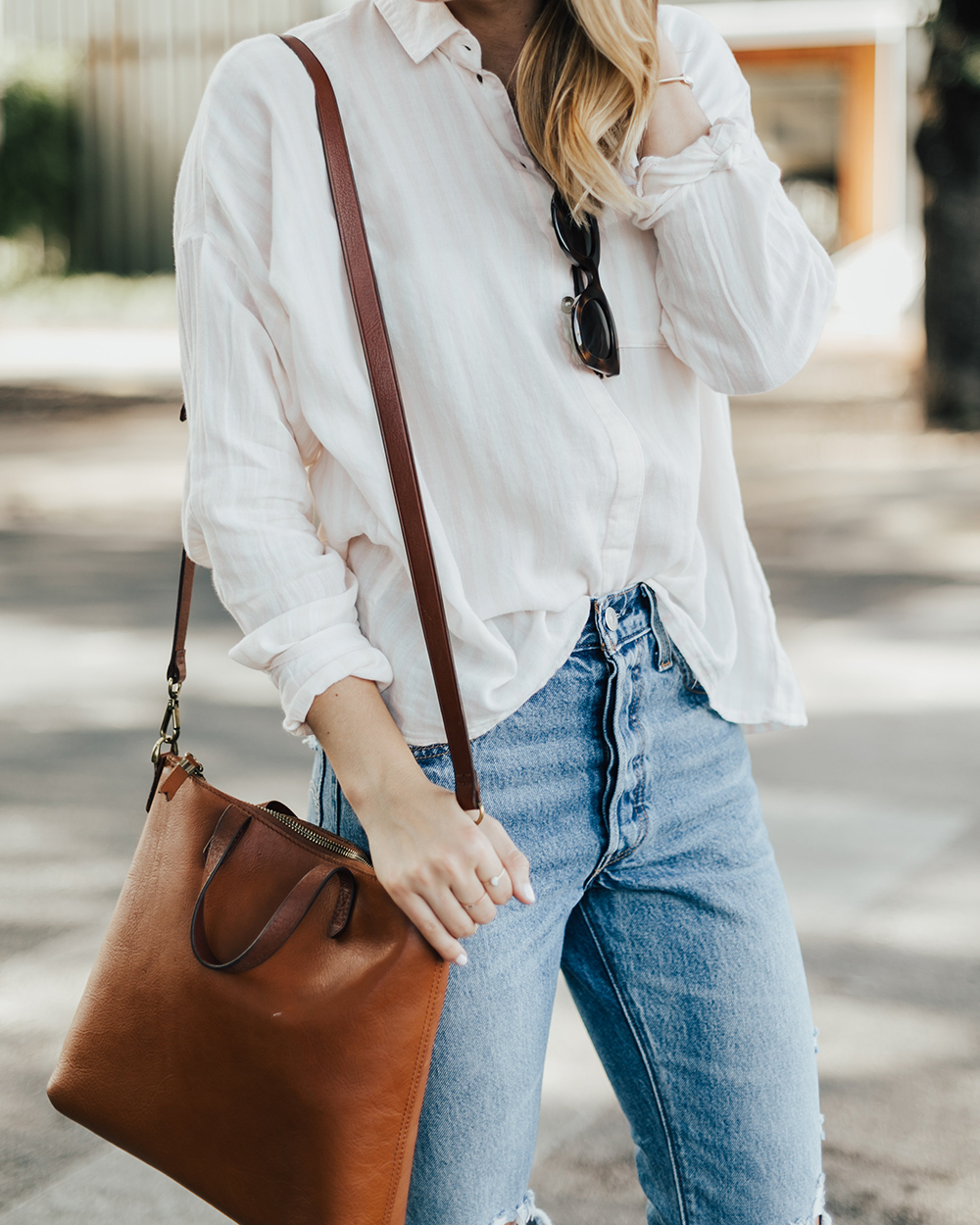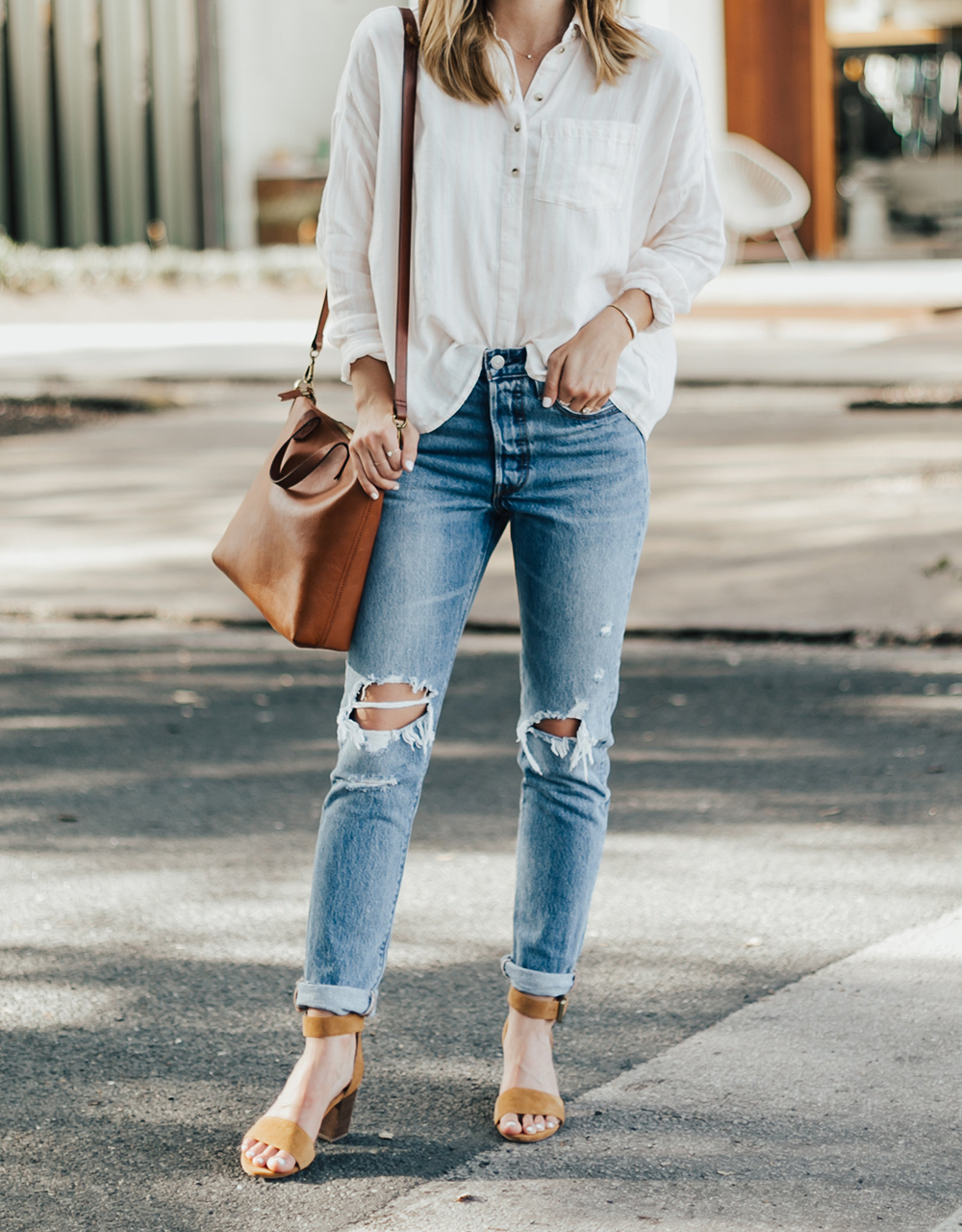 I have a feeling this top will be on rotation in my closet throughout fall. I love the neutral color combo and it's one of those perfect layering tops, too. I scooped it up from Urban Outfitters (quickly becoming one of my favorite stores…I can't go in and not purchase something…haha ah!) and it's on sale right now (wahoo!). My jeans are Levi's and they fit TTS – I am wearing a 25 but could have gone with a 26 for a little extra breathe room since this style is their classic no-stretch denim. Big fan of these jeans…can't recommend enough! Just $88.
My shoes are by Sole Society and I LOVE this color! I think this two-strap style is so flattering and elongates the legs and looks great with high rise jeans and a casual top. They also come in a beautiful burgundy (so pretty for fall) and taupe. It's the perfect brunch outfit or casual date look (and if you're not into heels, swap 'em for some cute slides). Y'all know me, the more comfortable I am in an outfit, the more confident I feel. Wear whatever feels most "you" – that's the best part of getting dressed everyday!
**Photos by Brandon Hill Photography
top – URBAN OUTFITTERS / jeans – LEVI'S / shoes – SOLE SOCIETY / handbag – MADEWELL / sunglasses – CELINE similar LE SPECS