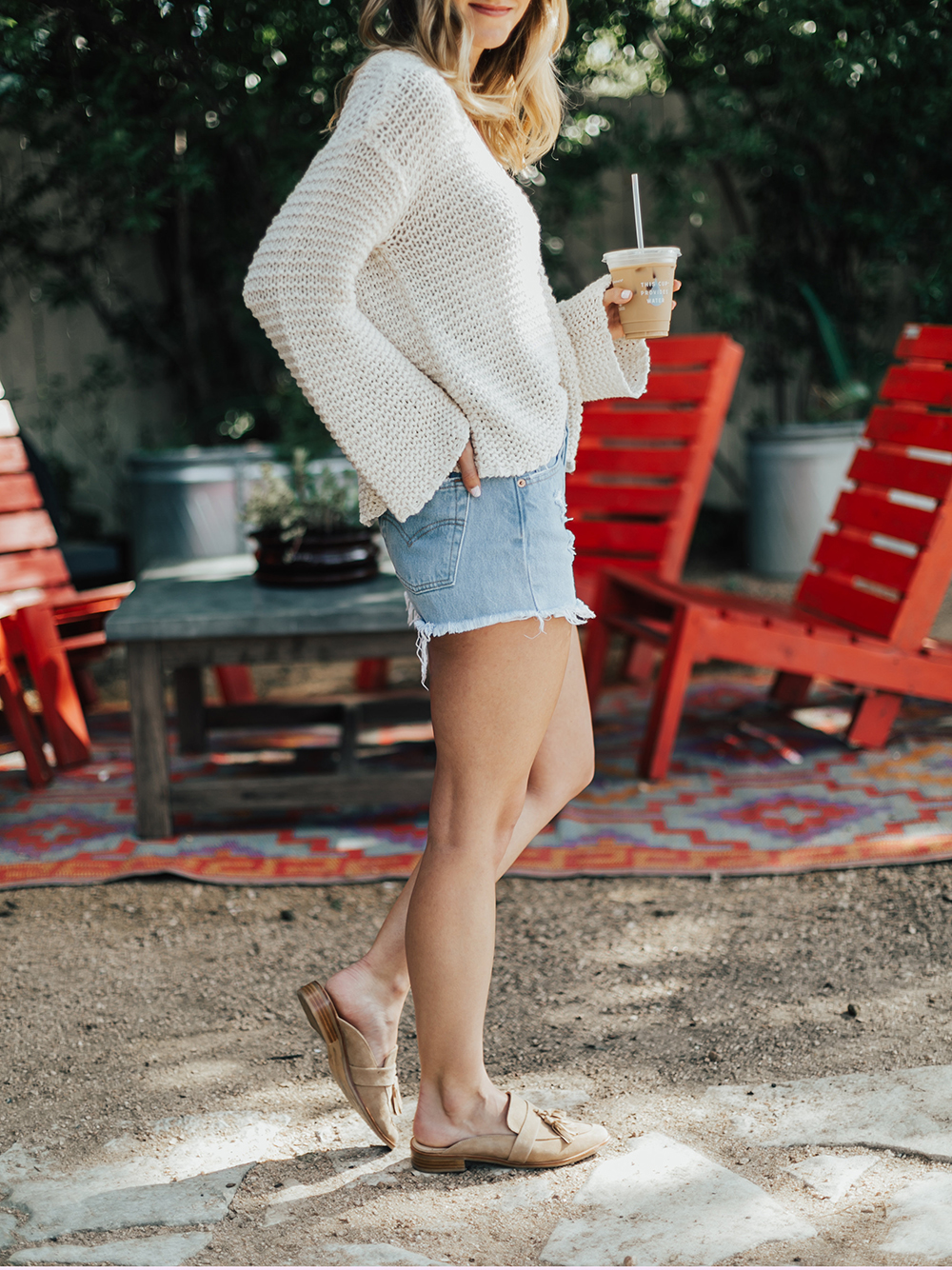 Do you ever scroll around Pinterest and find yourself re-pinning the SAME item over and over? That's me when it comes to Levi's cutoff shorts…I feel like I can always find the perfect inspiration shot online, but when it comes to finding a perfect fit for these things, that's the tough part! Too short, too long, too tight, too much booty showing – you know what I mean? Buuut then I did some Internet searching (…or more like I clicked on every cutoff Levi's shorts image on Pinterest…*Insert face-palm here*) and it finally led me to an Etsy store that cuts CUSTOM Levi's shorts made to your measurements! Not going to lie, I did an actual happy dance when I put these cute cutoffs on…never have I ever loved a pair of Levi's shorts so much!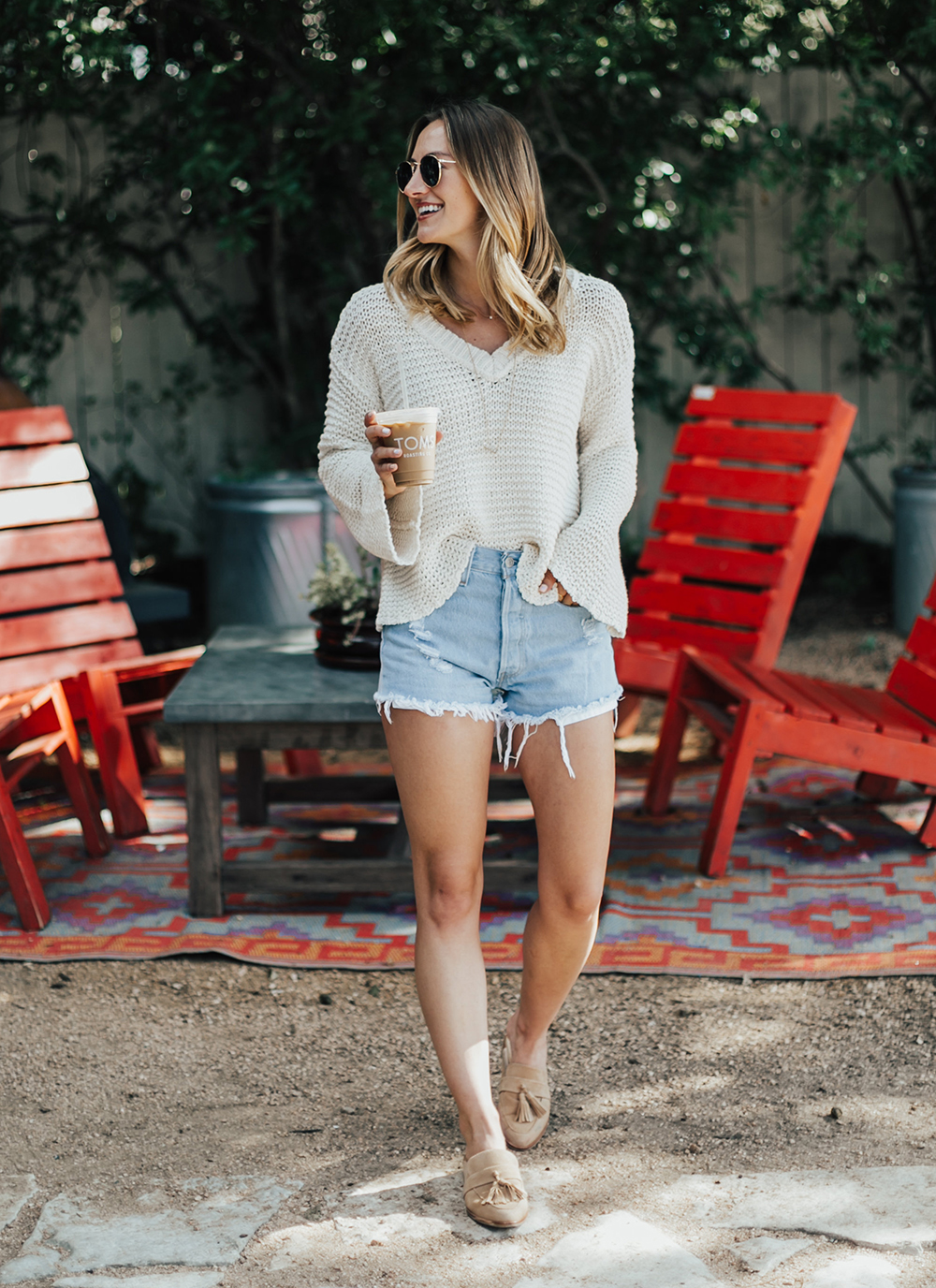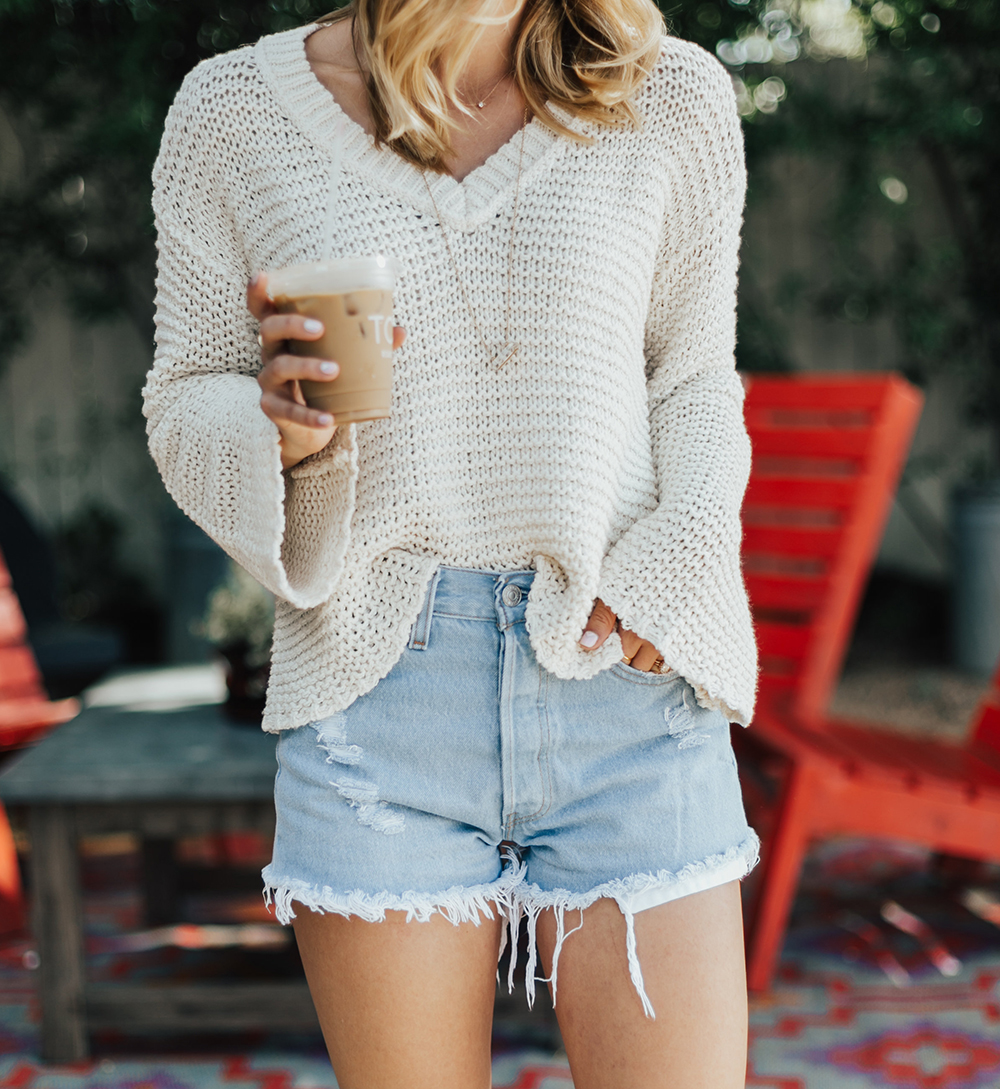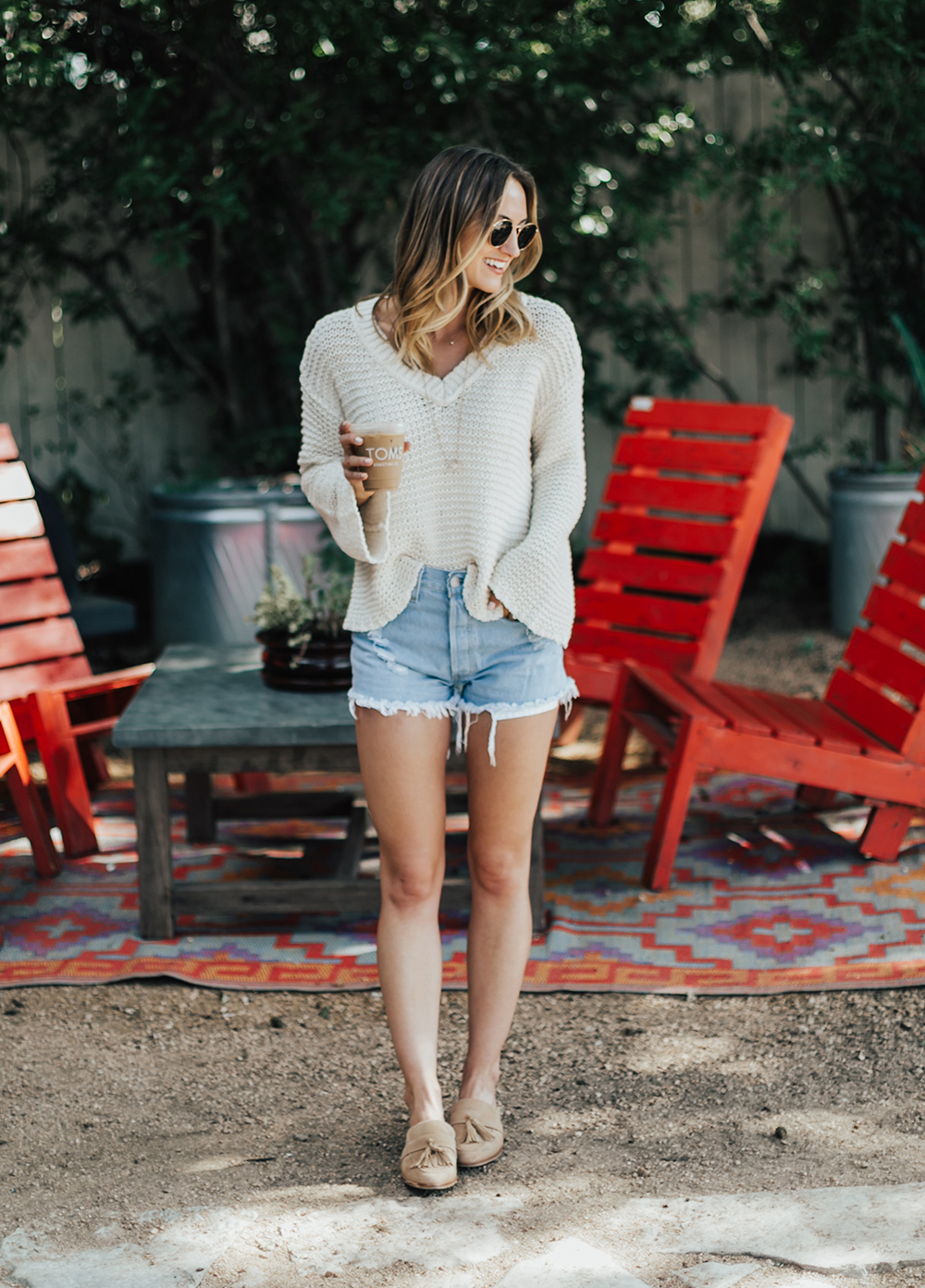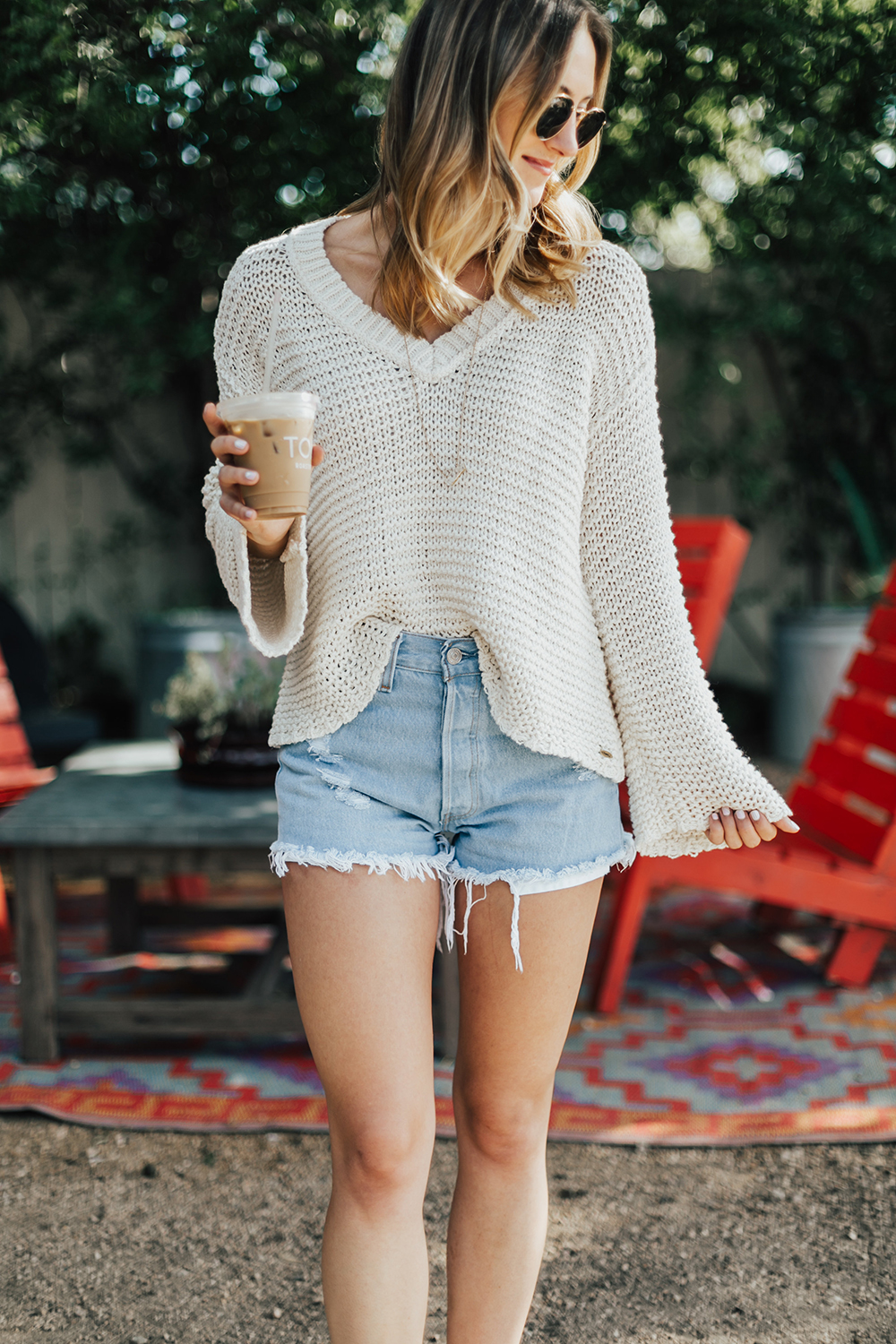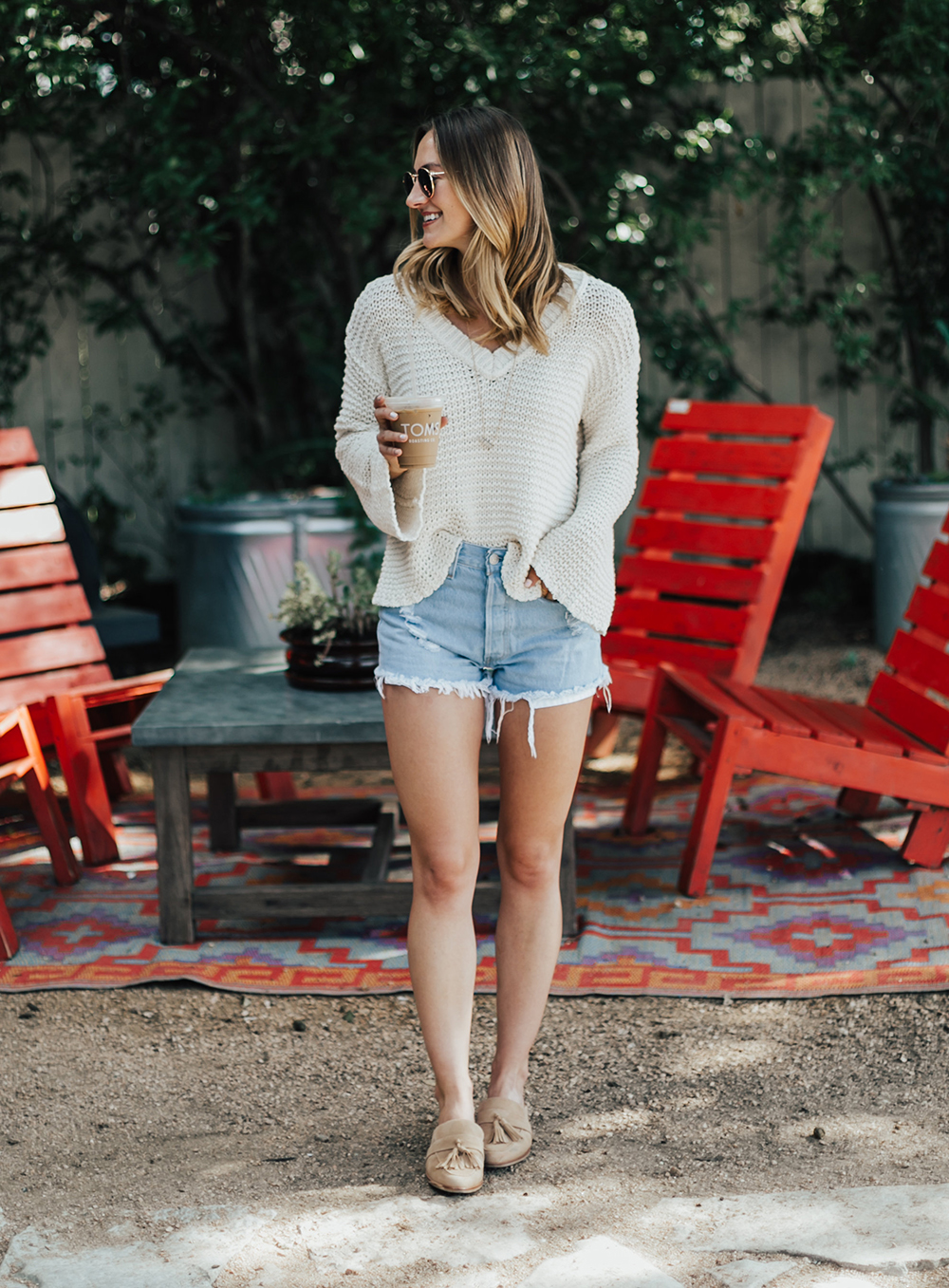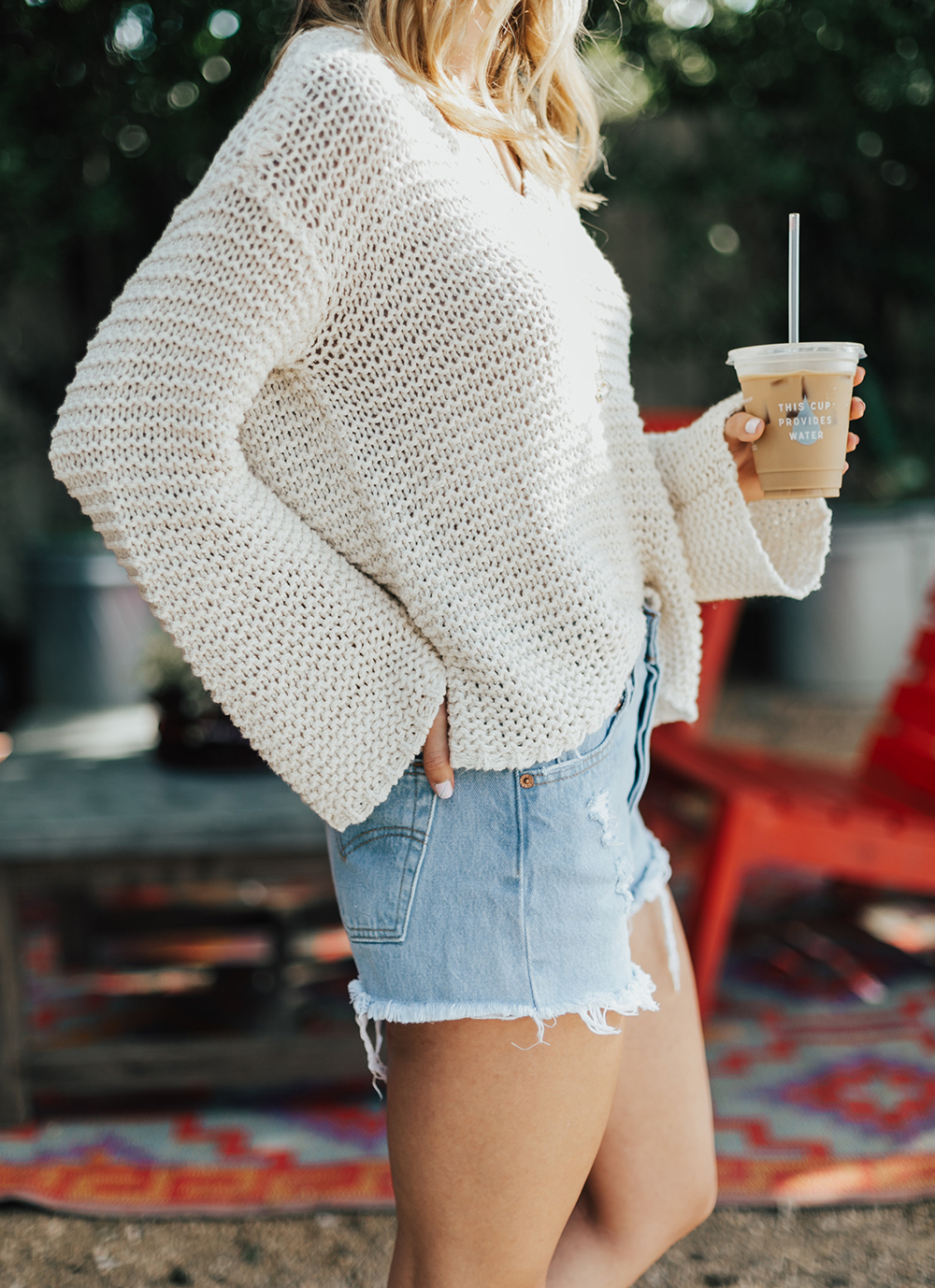 I don't know about your city, but warmer weather can last well into October here in Austin! Even on those "let's juuuust pretend like 70 degrees is officially fall weather" days, you can totally still rock a pair of shorts. Hence why I can't recommend the lovely Fire Gypsy Vintage Etsy shop enough!! It's super easy to get the Levi's shorts of your dreams (…I mean…I certainly have daydreamed about cutoff Levi's shorts before, ha!) by picking out your favorite denim wash (she has a list of options + photos to choose from) then filling out a quick one-sheeter with your measurements: hips, waist, thighs, etc. Heather (the shop owner & SUCH a sweetheart) will have you covered and cut a gorgeous pair of Levi's to custom fit! I am in LOVE with the ones she created for me!
As always, Etsy came to my rescue – I feel like more often than not I turn to them when I'm trying to find those special, niche wardrobe or home decor pieces. So thankful that Heather was able to create such a killer pair of shorts I can wear for years to come!
For reference, I'm wearing the Buttonfly 501 Levi's in Light Blue. (For realz, how cute are these?!).
**Photos by Brandon Hill Photography
A big thank you to Etsy for sponsoring this post! All opinions are my own.