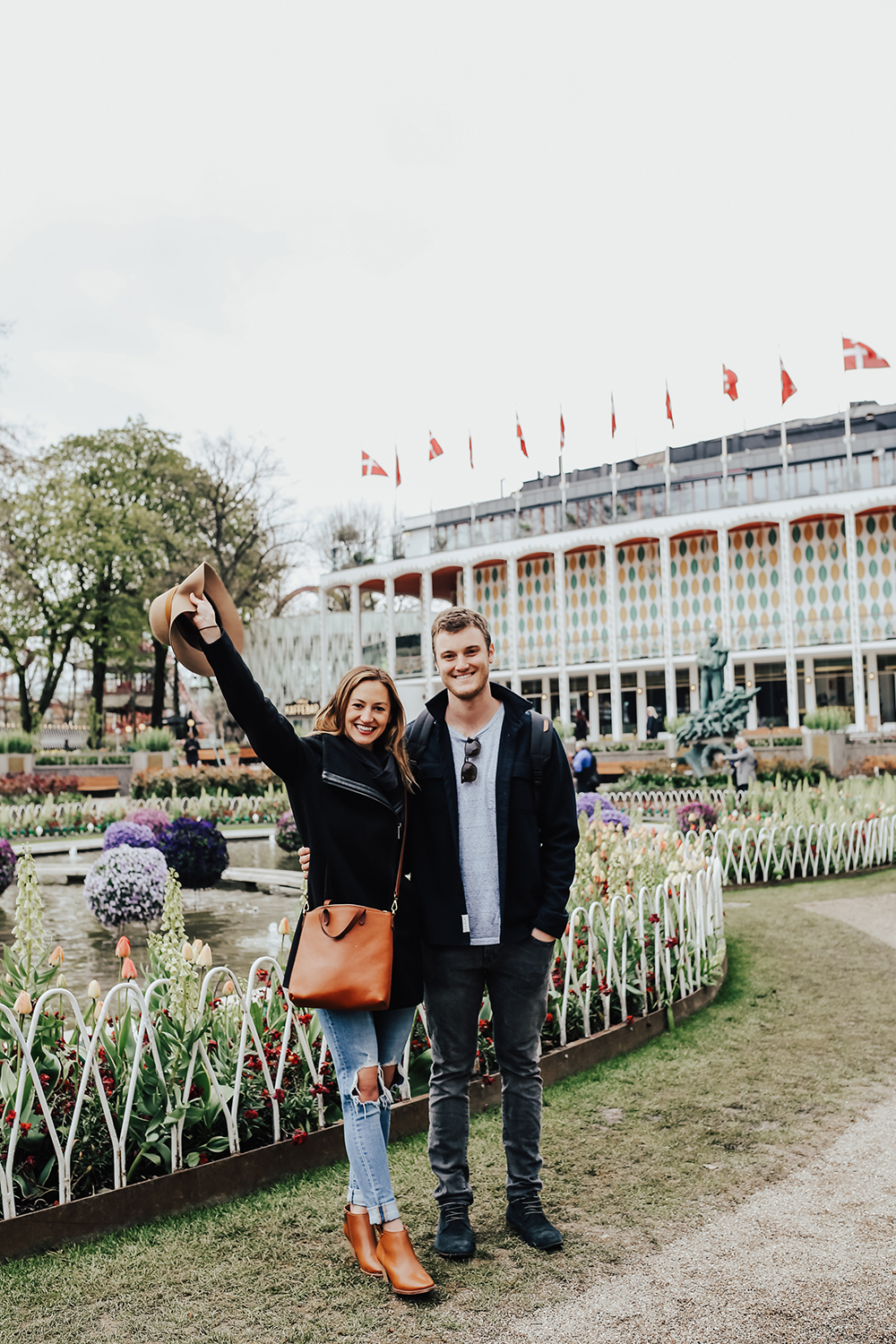 Hey there friends! Excited to share a photo diary from the first two stops during our 12-day cruise through Scandinavia with Princess Cruises last month! (…Working on my Russia wrap-up tomorrow, so be sure and check back later this weekend!). This has been the year of travel for me and Blake, and we are so grateful to experience such wonderful cities and countries together…I feel like I am constantly pinching myself as I look back at our photo albums after each trip. Copenhagen has been on our radar for years and though we were only there for a day and a half, we completely fell in love with the city! Then came Oslo, Norway – which kind of blew me away and surprised me (in the best way!) because the mix of super old buildings and historical monuments (vikings, anyone?) next to ultra modern, sleek scandinavian cafes, apartments and shops is pretty surreal and quite a sight to see and experience. That's the thing I love about Europe…the juxtaposition of new and old buildings on the same street…it's pretty incredible and very special to be so close to history in that way.
Needless to say, these were two major cities that we were thrilled to visit! Sharing more photos and a list of recommendations if you're headed that way…(ps: you can find our cruise itinerary here).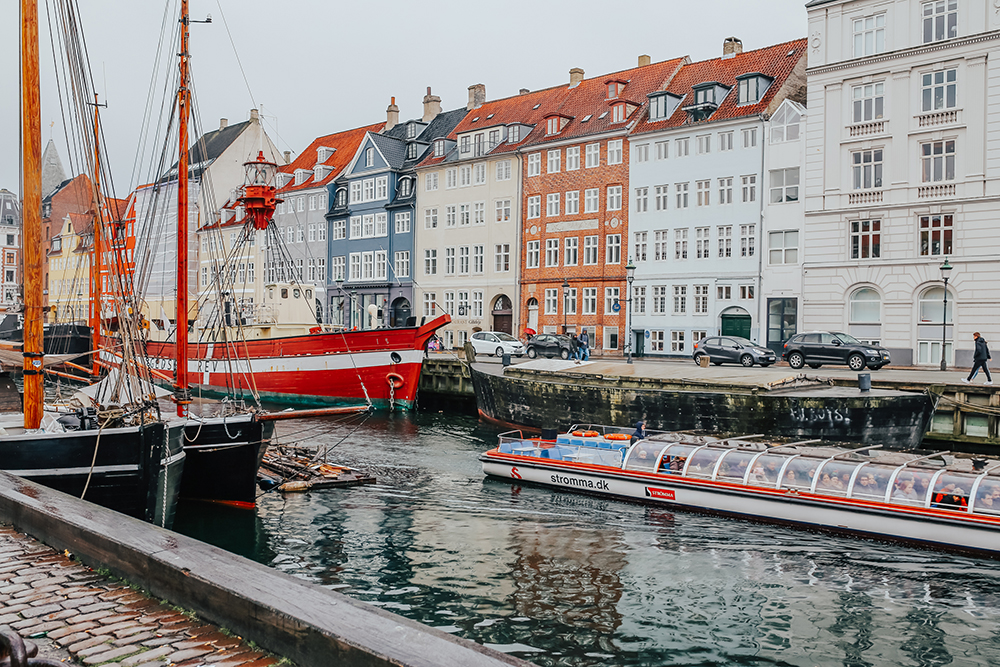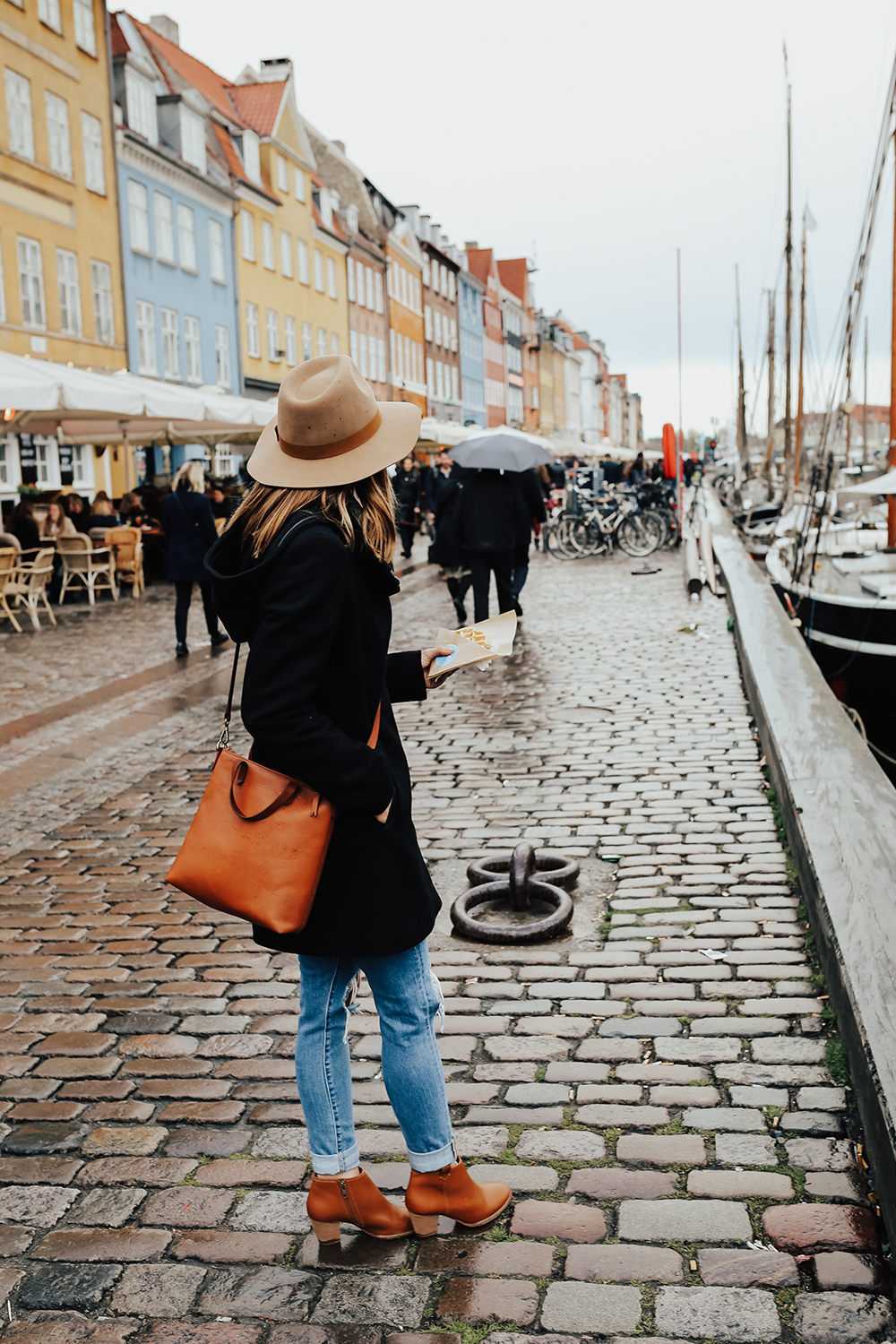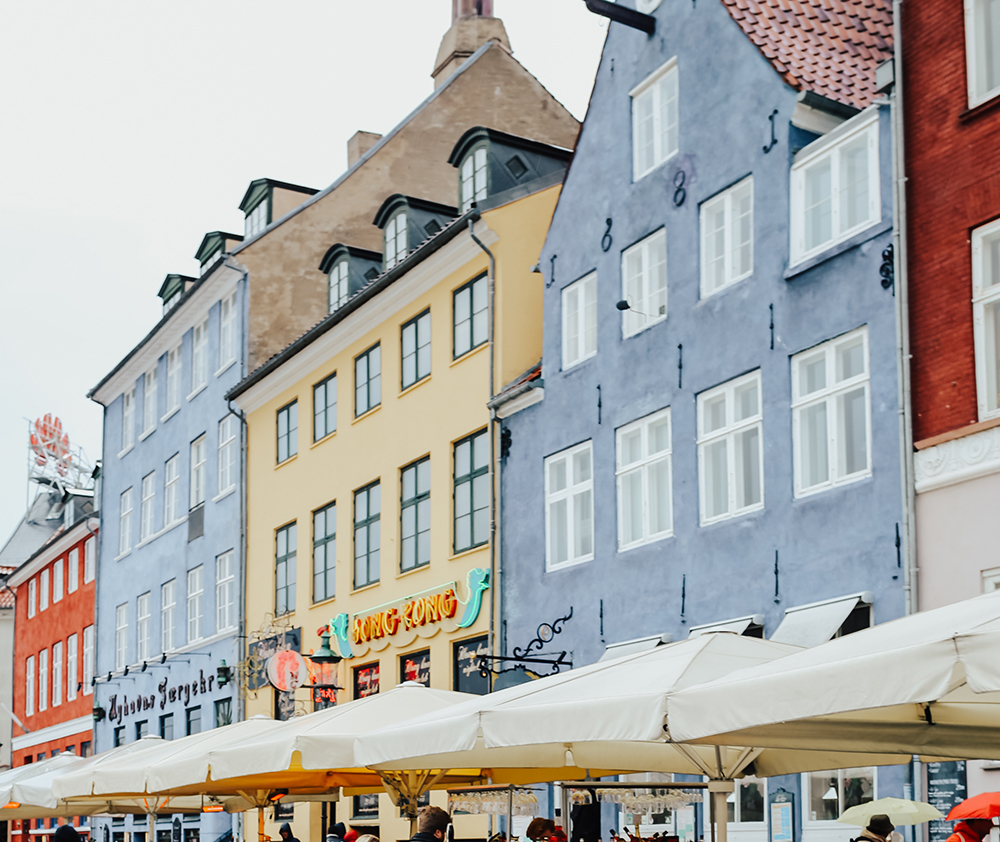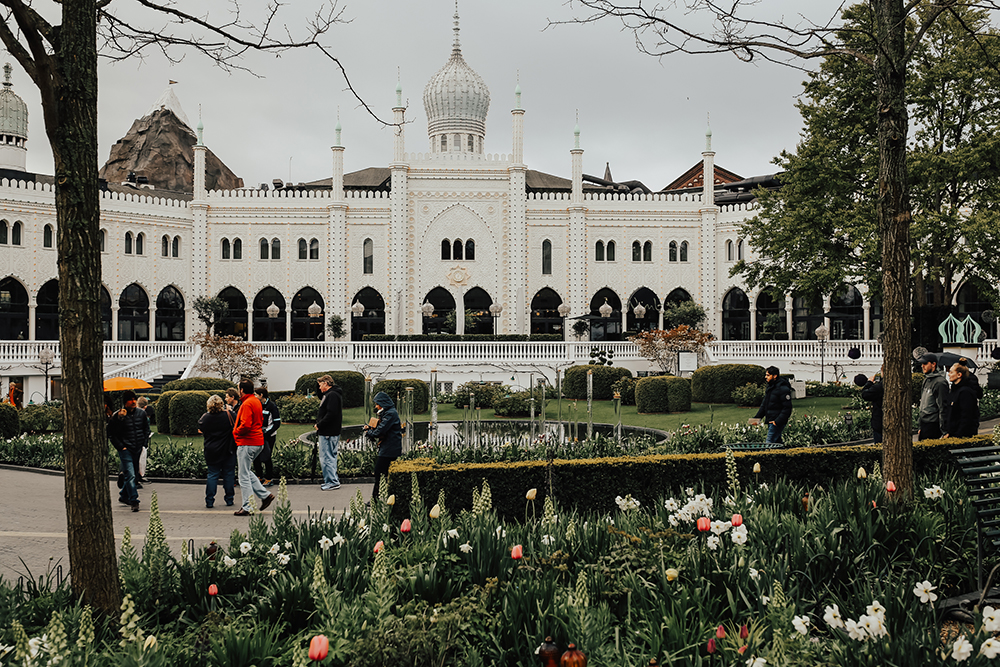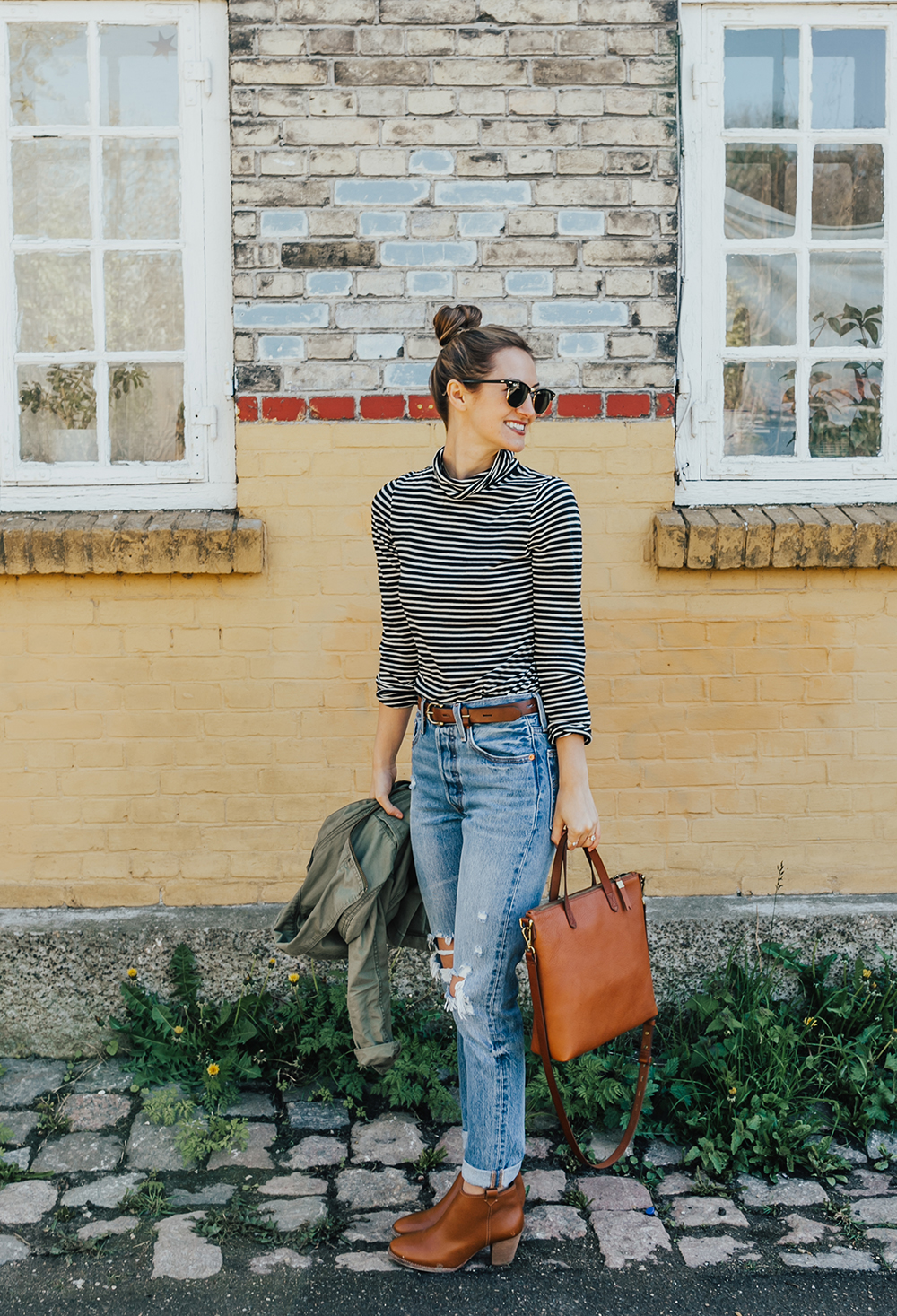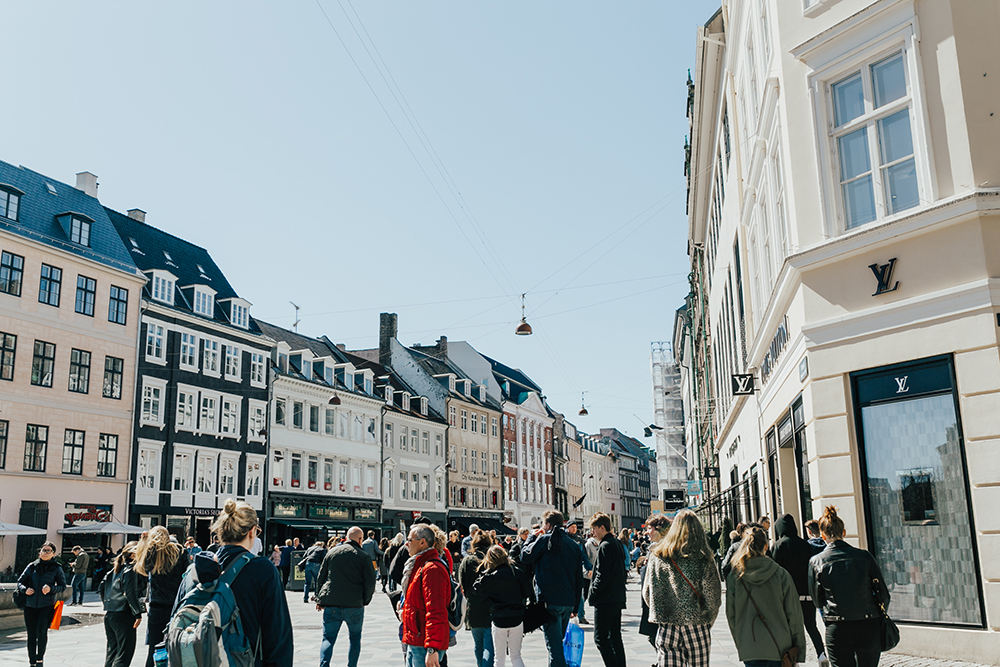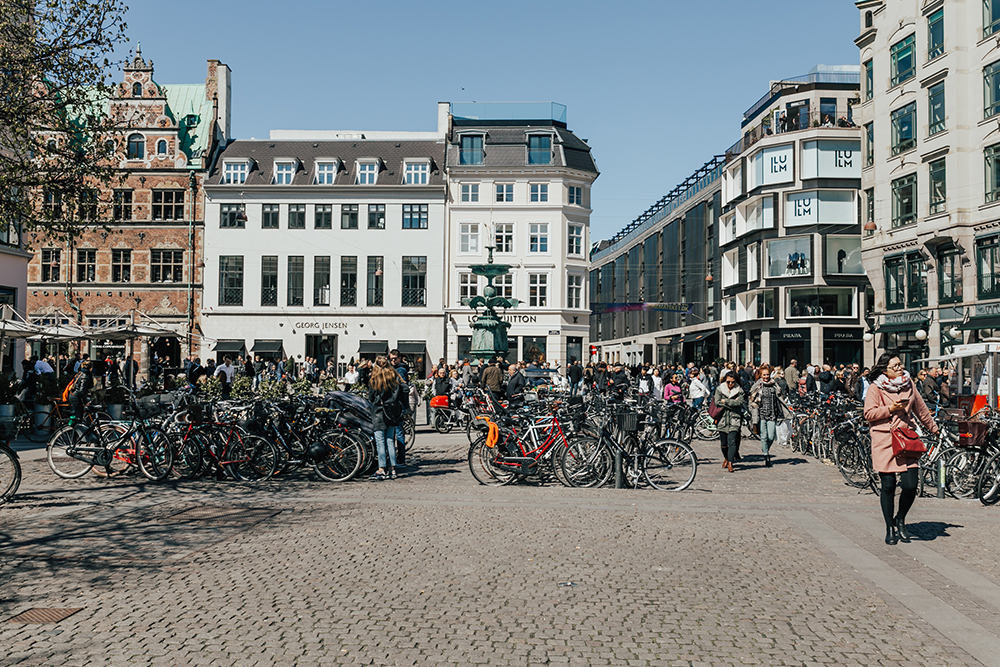 Copenhagen, Denmark: This was the start of our Scandinavian cruise and it definitely had us extra excited for the trip ahead! The people were super happy and friendly, the food was great and the sights were as wonderful in person as they are in Google Images, ha!
Here are a few things I recommend if you're able to spend some time in Copenhagen:
1. Dinner in the Nyhavn district: Yes, this colorful waterfront street is as magical in person as it is in photos! We stopped at a coffeehouse for some fresh waffles and cappuccinos as we strolled around trying to figure out where we wanted to eat dinner. We settled on a burger spot (…amazing veggie burgers!) and dined on the patio as the sun set. It was pretty darn wonderful!
2. Enjoy some time at Tivoli Gardens: the famous amusement park that opened in the 1800s is a must while spending time in Copenhagen (it's the second oldest amusement park in the world!). Grab a bite to eat (so many yummy dessert stands!), stroll the beautiful gardens throughout the park and enjoy carnival games and rides.
3. Stroll through Freetown, Christiania: if you're a hippie at heart, this self-governed commune within the city of Copenhagen is worth walking through. It's an interesting place, to say the least…but with 900 inhabitants who live by their own set of rules, it's kind of fascinating and definitely worth a visit. When you exit Freetown, a large sign reads, "You are now entering the EU." (Hence, the name "Free Town").
4. Strøget shopping district: when you're in the presence of the longest pedestrian street in the world…it's time to put on your walking shoes and do a little shopping! Enjoy local and big brand name stores, as well as the relaxed atmosphere of the area and cute cafes and coffee shops throughout.
JEANS / BOOTIES / COAT / HAT / HANDBAG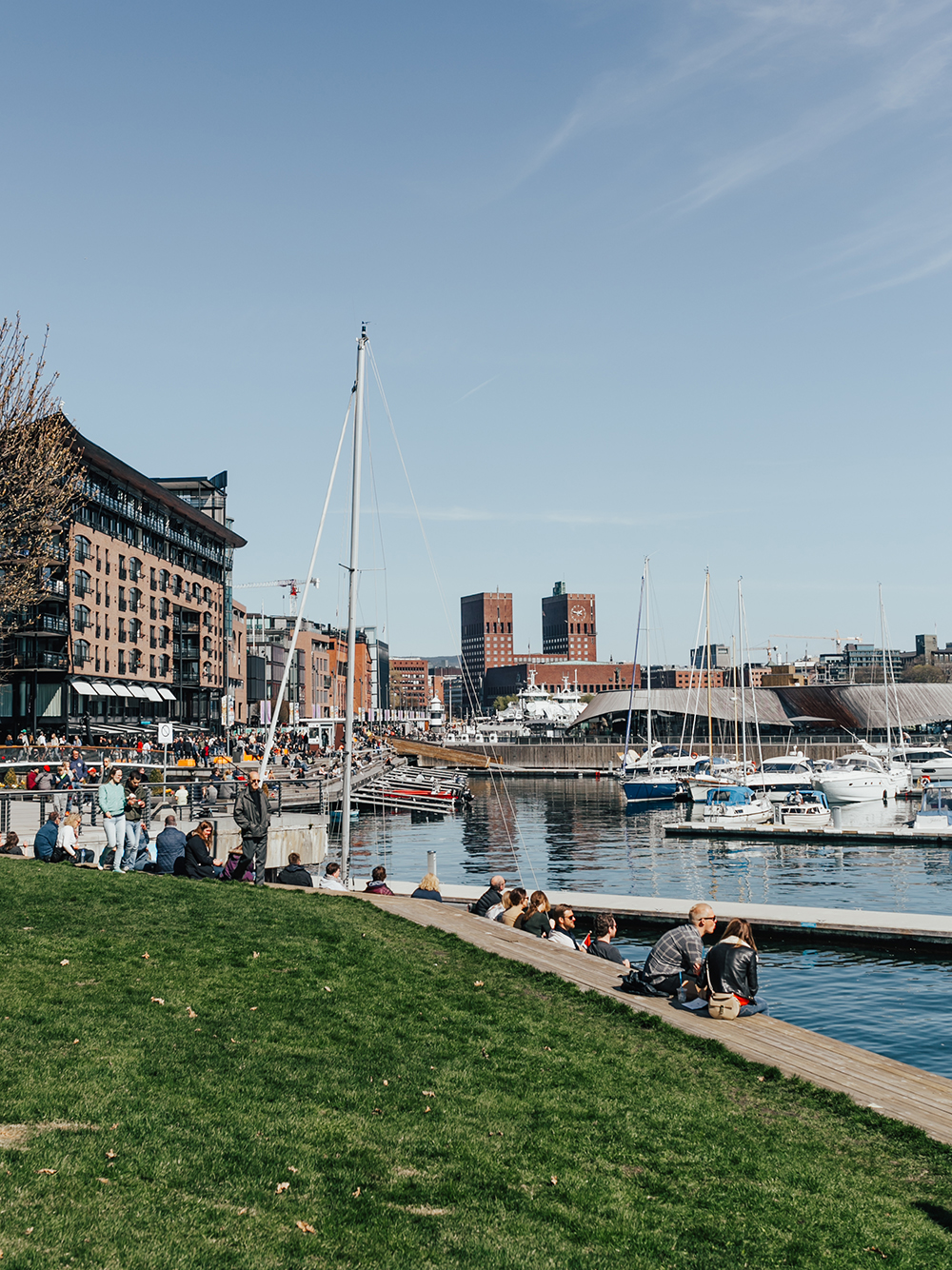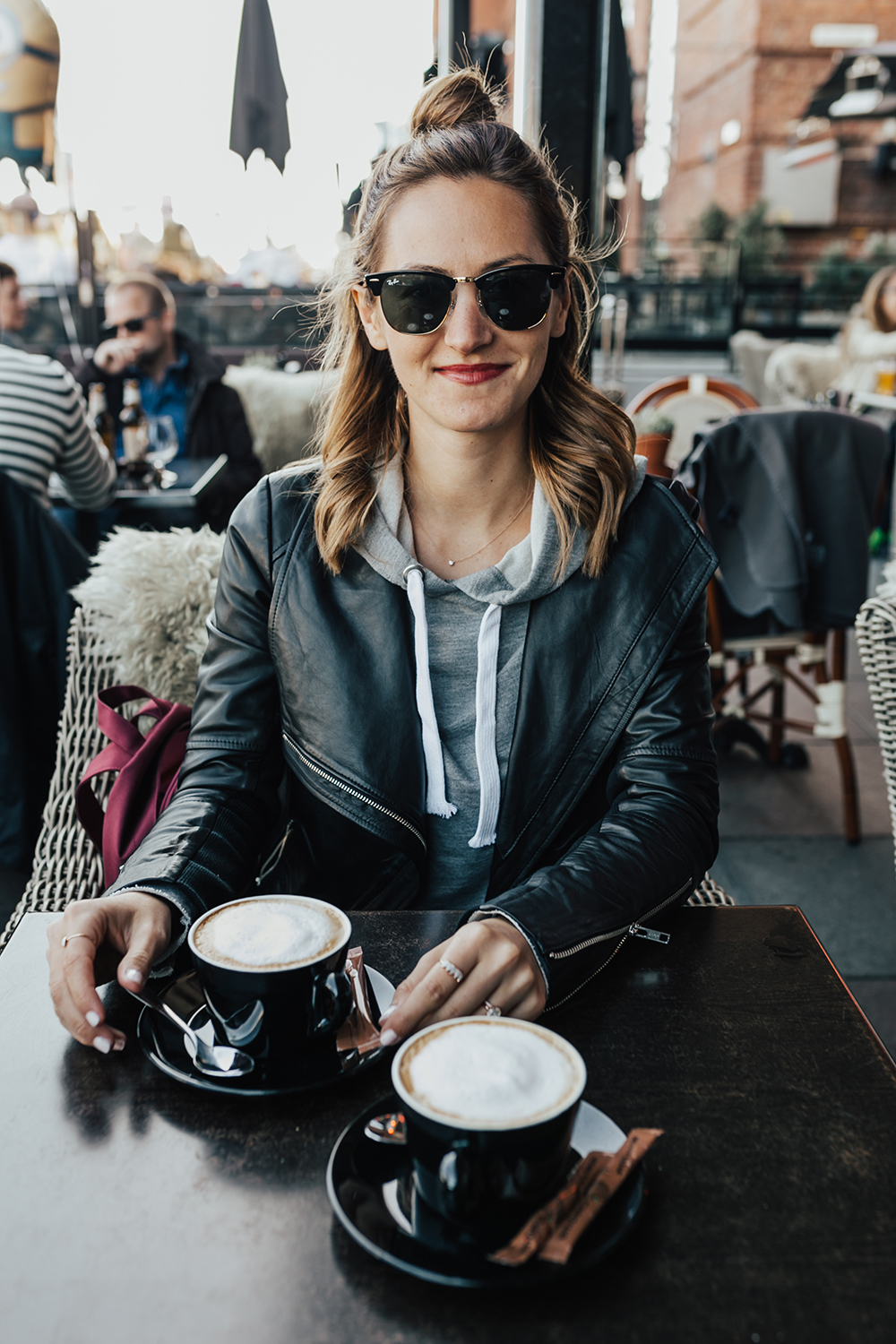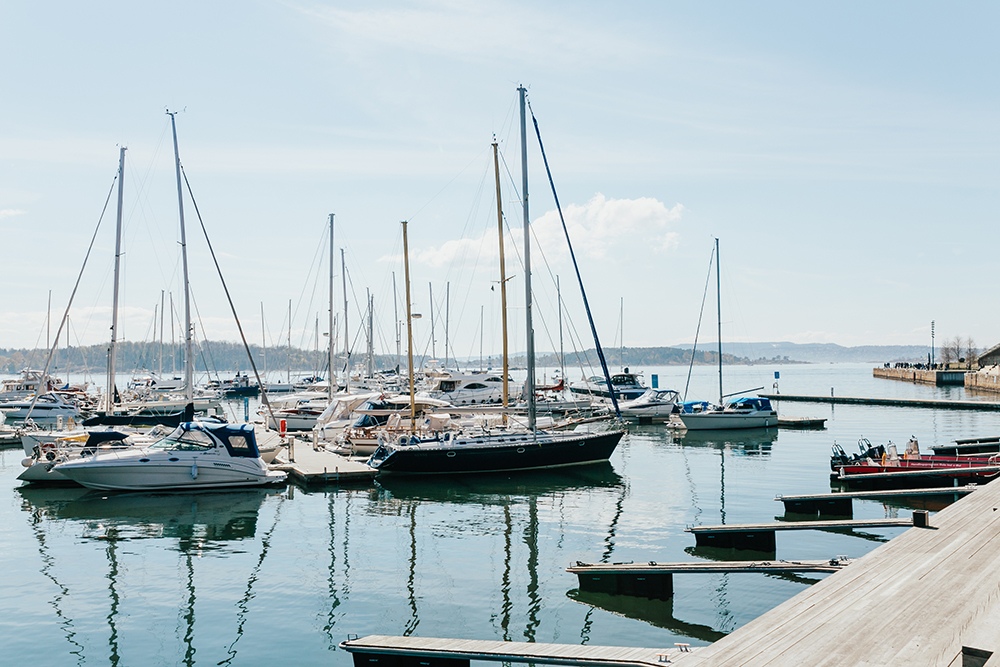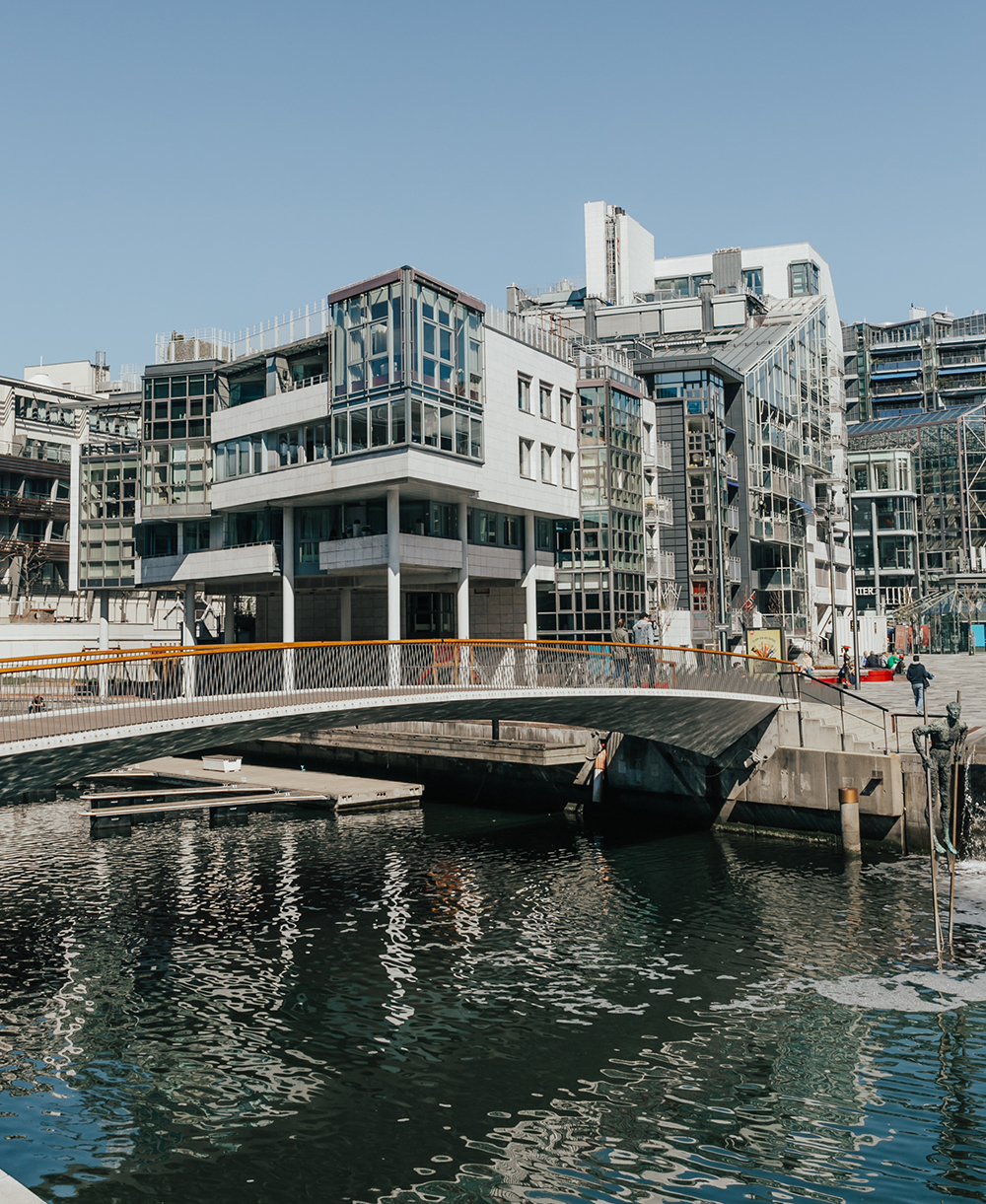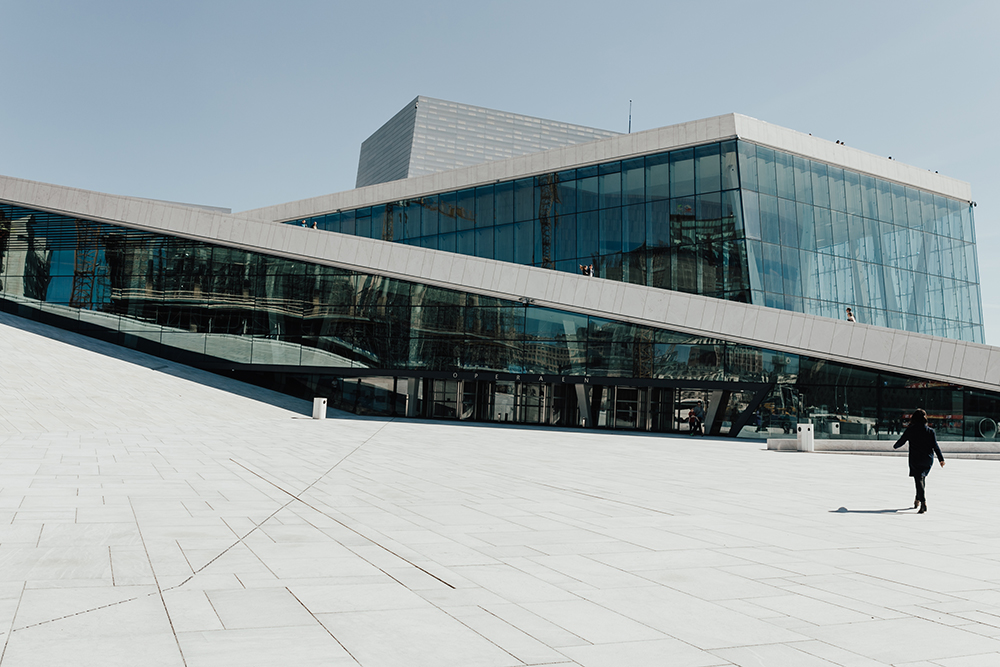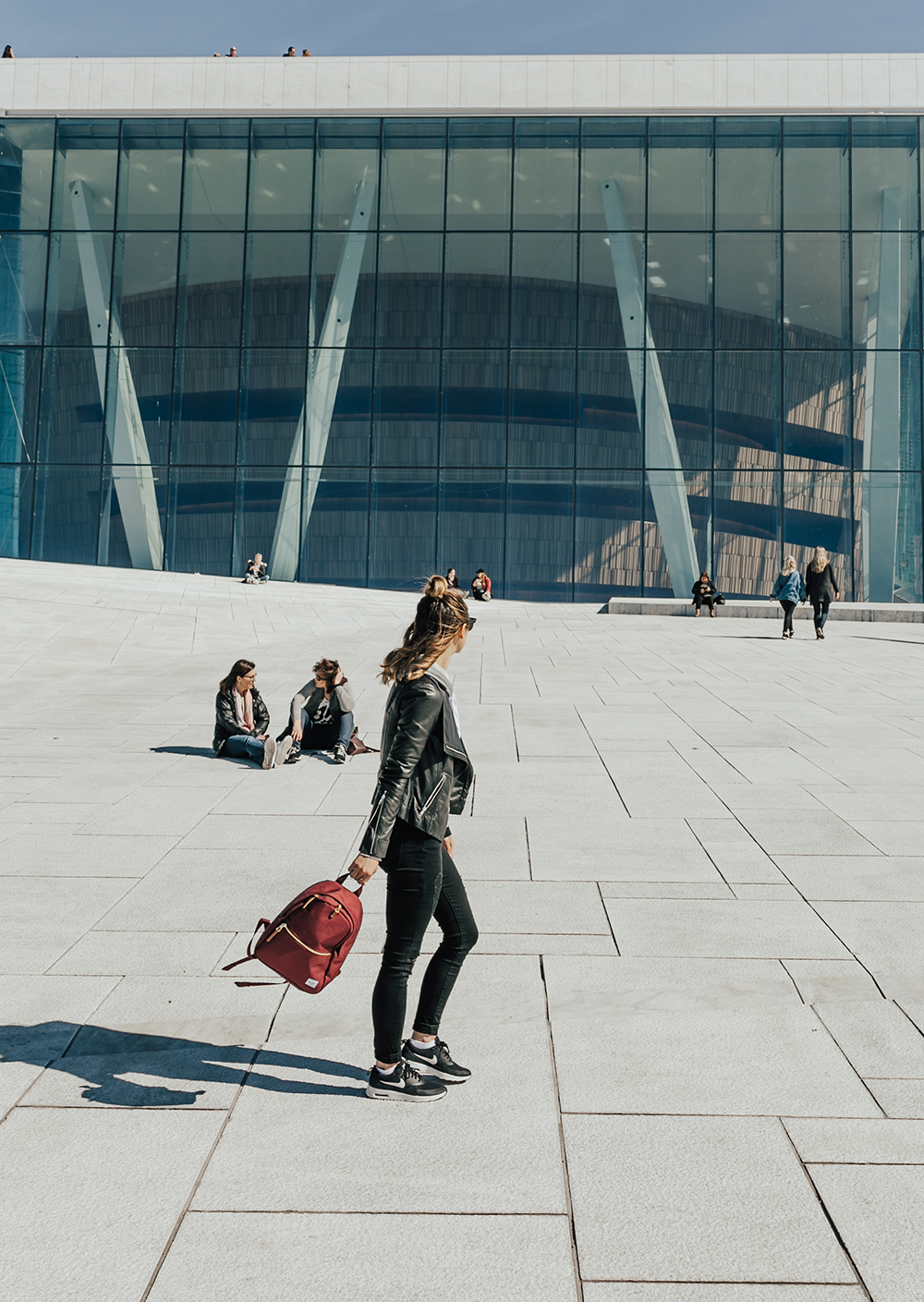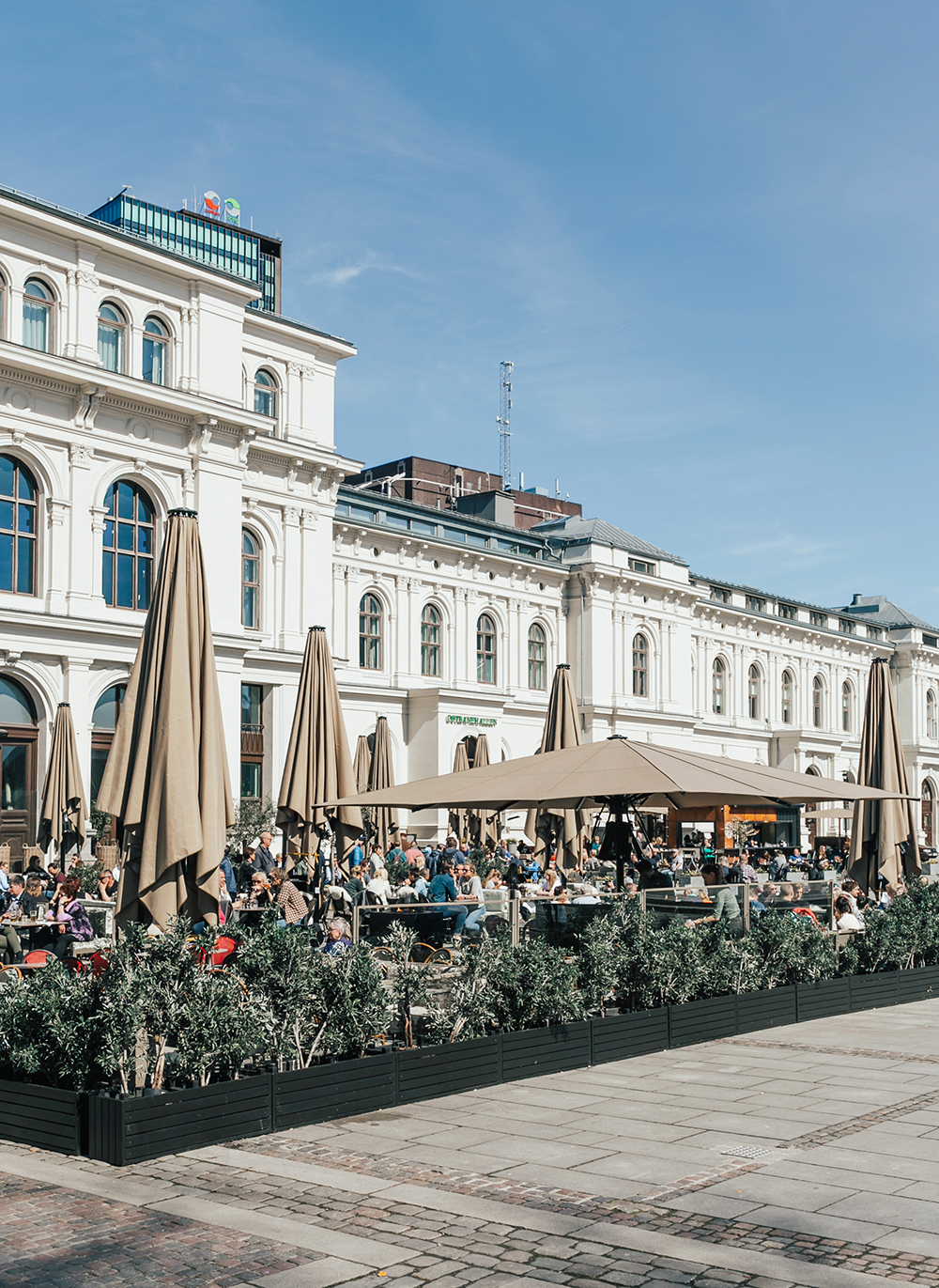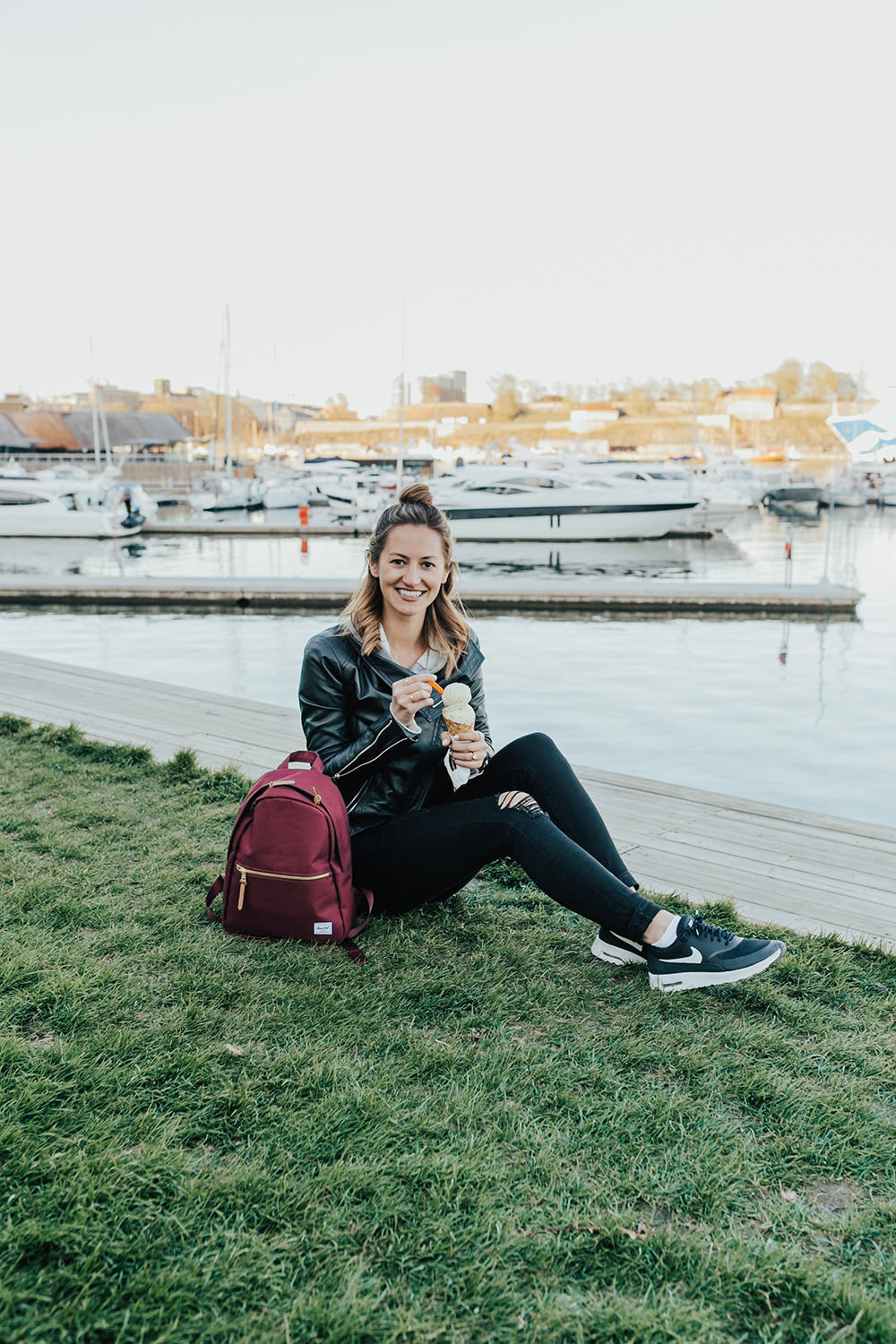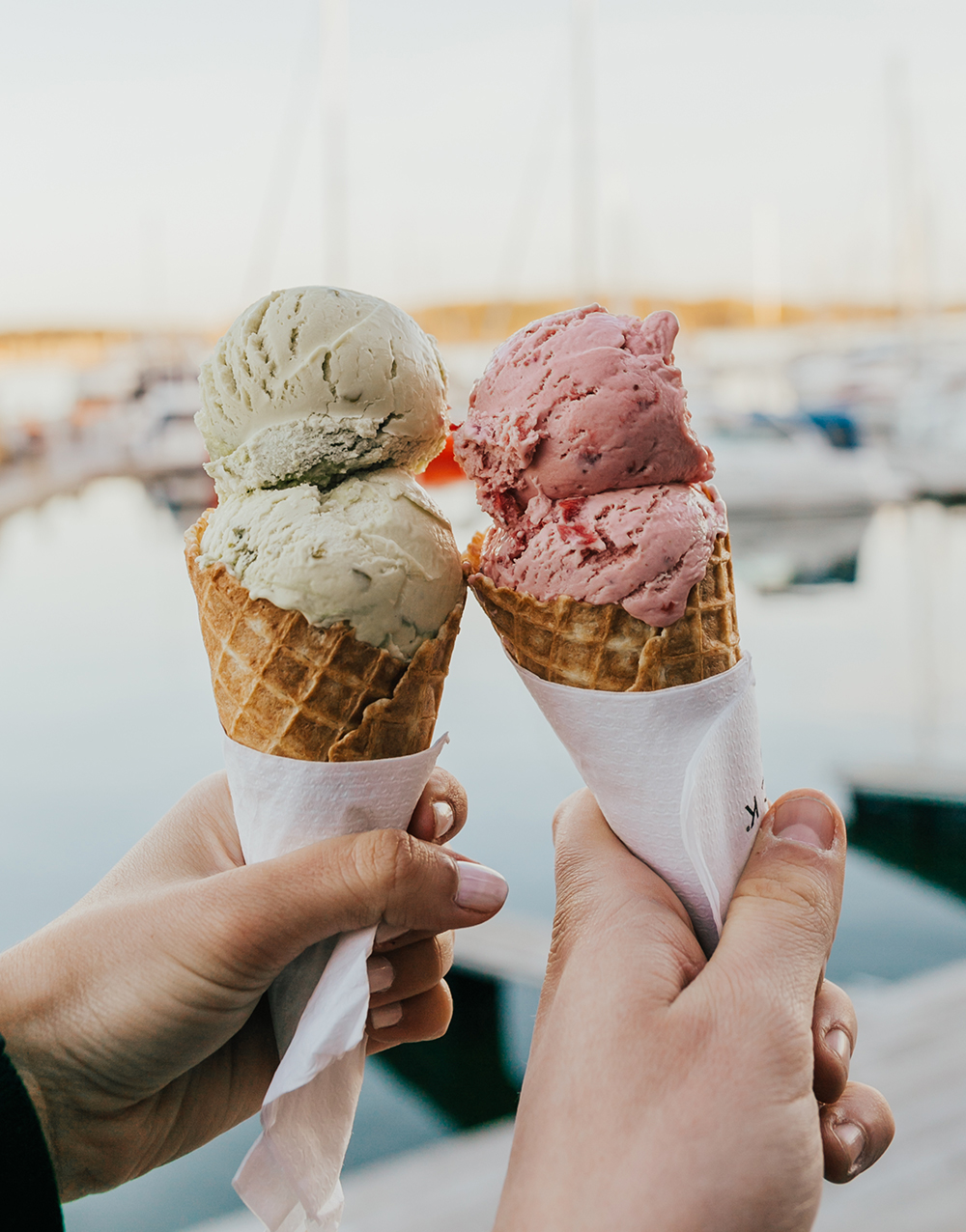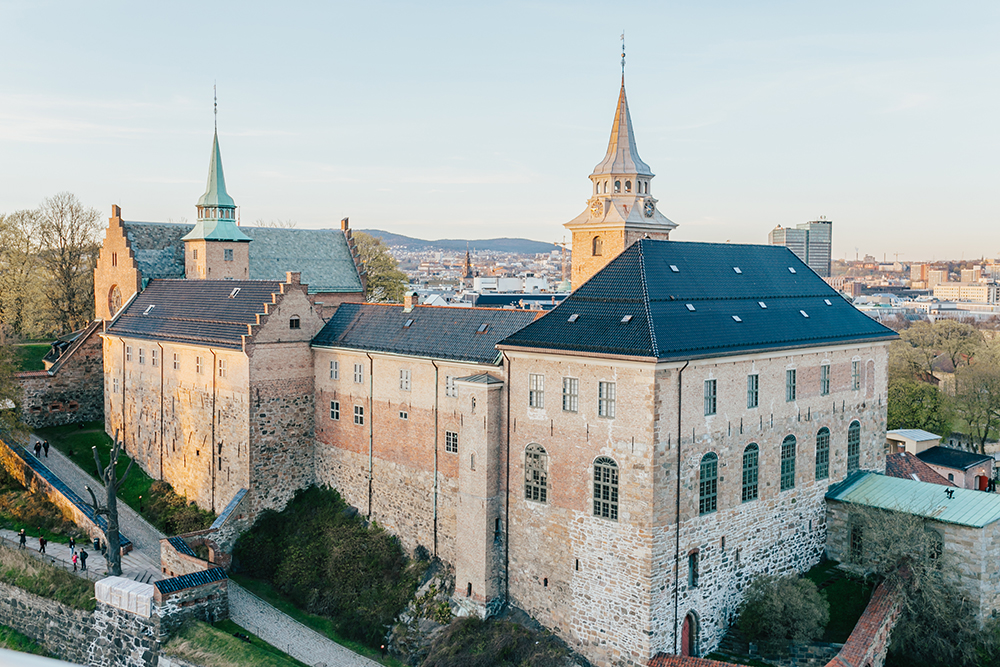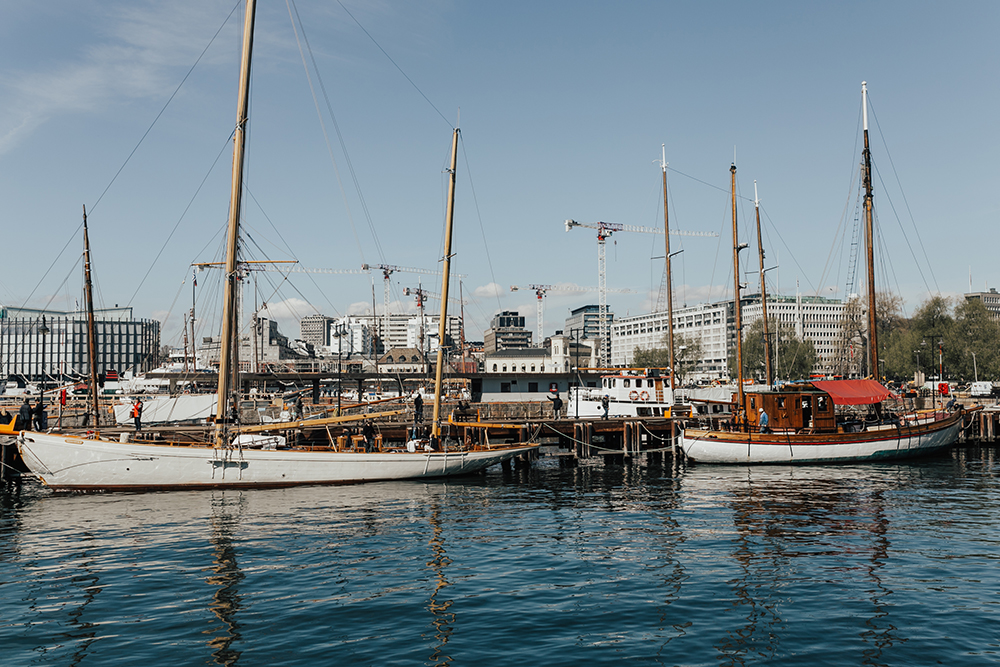 Oslo, Norway: After we boarded the ship in Copenhagen, our next stop on the cruise was Oslo. I had read amazing things about this beautiful city, but I honestly fell in love with it as we soaked up a full day of exploring (…and eating our way through, ha! #vacation, right?). We were lucky to get into port early in the morning, so we had the entire day to step off the boat (the city is right along the harbor) and enjoy our coffee, check out the sights and grab lunch with our fellow cruise friends, then finish the day with some delicious gelato as the sun was setting. Needless to say, it was wonderful! The great thing about Oslo is how accessible the city is – we walked from one side of town to the next and back again well before the boat was scheduled to set sail to our next destination. (Pro tip: wear your comfiest shoes!).
Here are a few things I recommend if you're able to spend some time in Oslo:
1. Grab coffee or lunch at an outdoor cafe along the harbor: This was one of those "pinch me" moments…sitting outside at an adorable Norwegian cafe with the cutest Scandinavian decor, the harbor to my right (and totally stunning!), sipping coffee with my husband. Definitely a "happy place" of mine! I highly recommend dining at one of the cafes along the harbor (lots of folks sipping rosé around lunchtime, too)…welcome to total relaxation!
2. Oslo Opera House: home to the national opera, ballet and theater in Norway, this stunning contemporary building provides a panoramic view of the city and has become a place of meeting for Oslo inhabitants and tourists alike. We saw quite a few people enjoying their lunch breaks along the angled granite next to the water, as well as fellow tourists taking in the grand structure and city skyline view. The opera house is truly a beauty!
3. Akershus Fortress: see the second to last image above? That's the Akershus Fortress! It is literally the first thing you see when you step off the cruise ship and into the city…thus, it's an easy (and fascinating) sight to check off your Oslo bucket list! (This fortress dates back to the 13th century).
4. Viking ship museum: though we didn't have time to make it to this museum, I am still adding it to my list because it really looks incredible! The museum houses three 19th century viking ships and numerous artifacts.
JEANS / LEATHER JACKET / SWEATSHIRT (similar, mine sold out!) / SNEAKERS / BACKPACK / SUNGLASSES
It was such a treat to spend some time in both Copenhagen & Oslo during our Scandinavian cruise! As I've mentioned in previous posts, I really am a huge fan of cruising because you get a taste of so many different countries and cultures within a short timeframe. Blake and I now have a list of places we'd love to return to one day, and both of these gorgeous cities make the cut!
If you're interested in learning more about our Princess Cruise details (time of year, what to pack, our ship, excursion details, etc.) – you can find all of that info in this post. As always, feel free to leave any comments or questions below! XO
A big thank you to Princess Cruises for sponsoring this post! All opinions are my own.