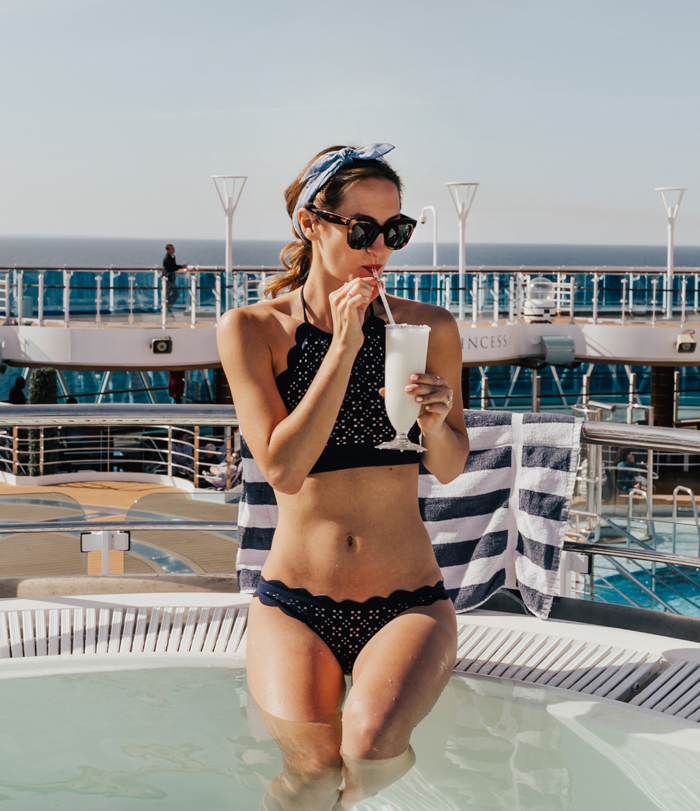 If you haven't noticed by now, we're big fans of cruising! From our trip through the Mediterranean in June 2016, to our 12-day cruise through Scandinavia last month, let's just say all our troubles float away when we step aboard that beautiful ship! From grabbing cocktails by the pool and trying out the delicious specialty restaurants, to watching movies under the stars on the top deck or penciling in gelato dates…our ship had plenty of entertainment and r&r options!
During our recent trip through Scandinavia with Princess Cruises, we were fortunate to have three days at sea so we could really soak up all that the Regal Princess ship had to offer! I am such a fan of days at sea because port days are filled with exploring and adventure – so it's nice to sit back and just enjoy being wined and dined on the boat after a few high energy (albeit wonderful) days on land.
Thus, I'm excited to share some photos from our time at sea and share 10 things to do on board a cruise ship!
(Psst…sharing my swimsuit details HERE).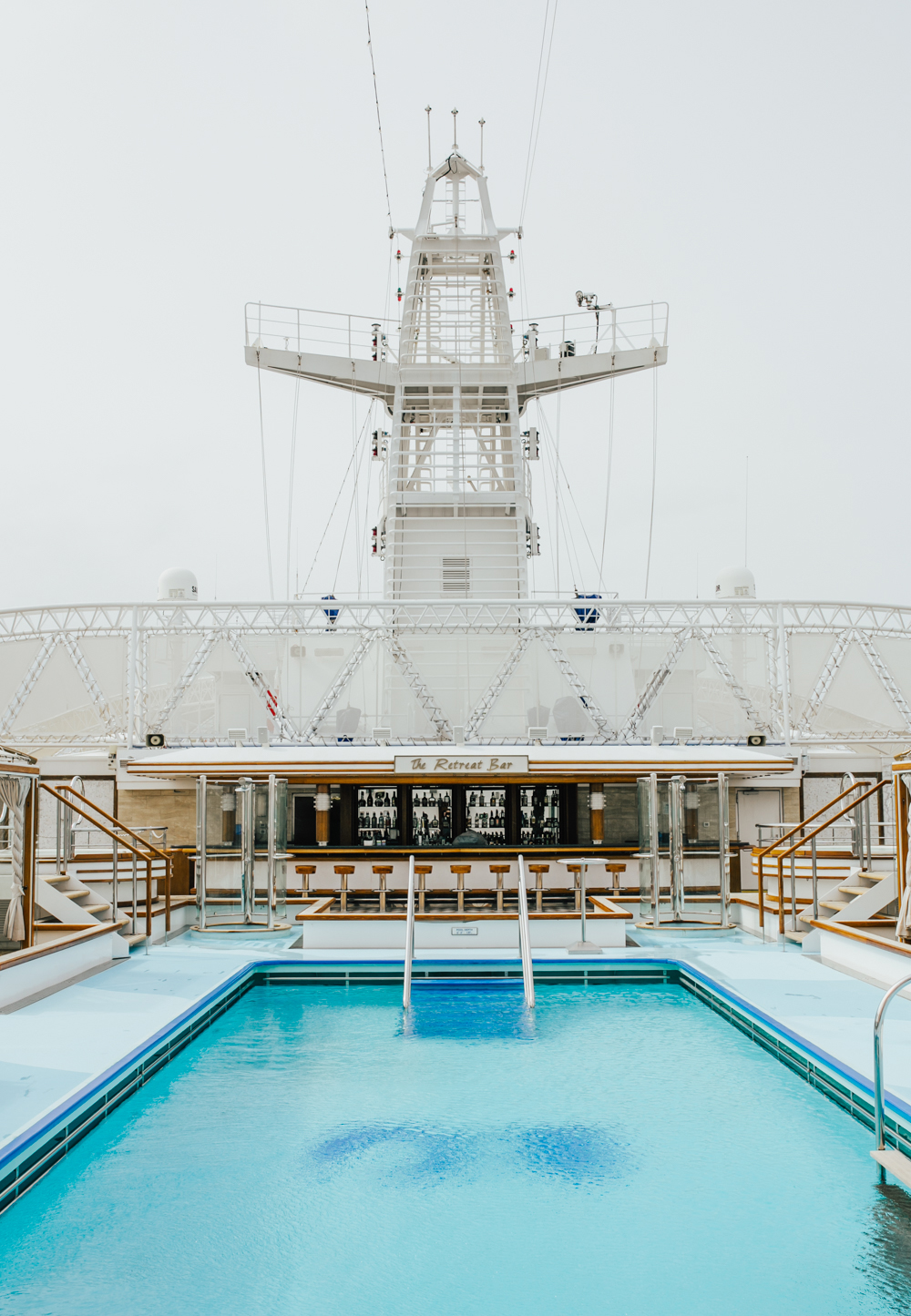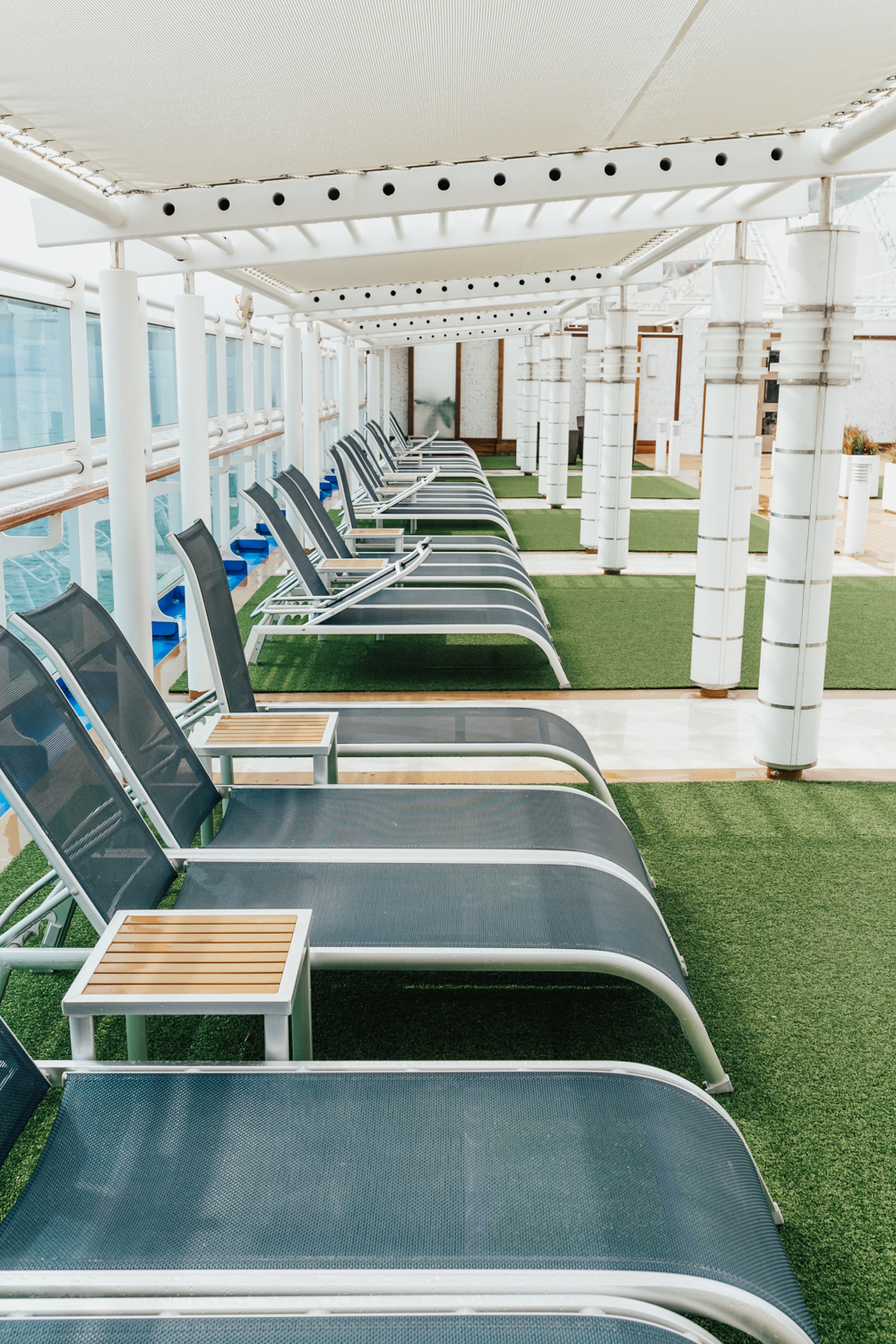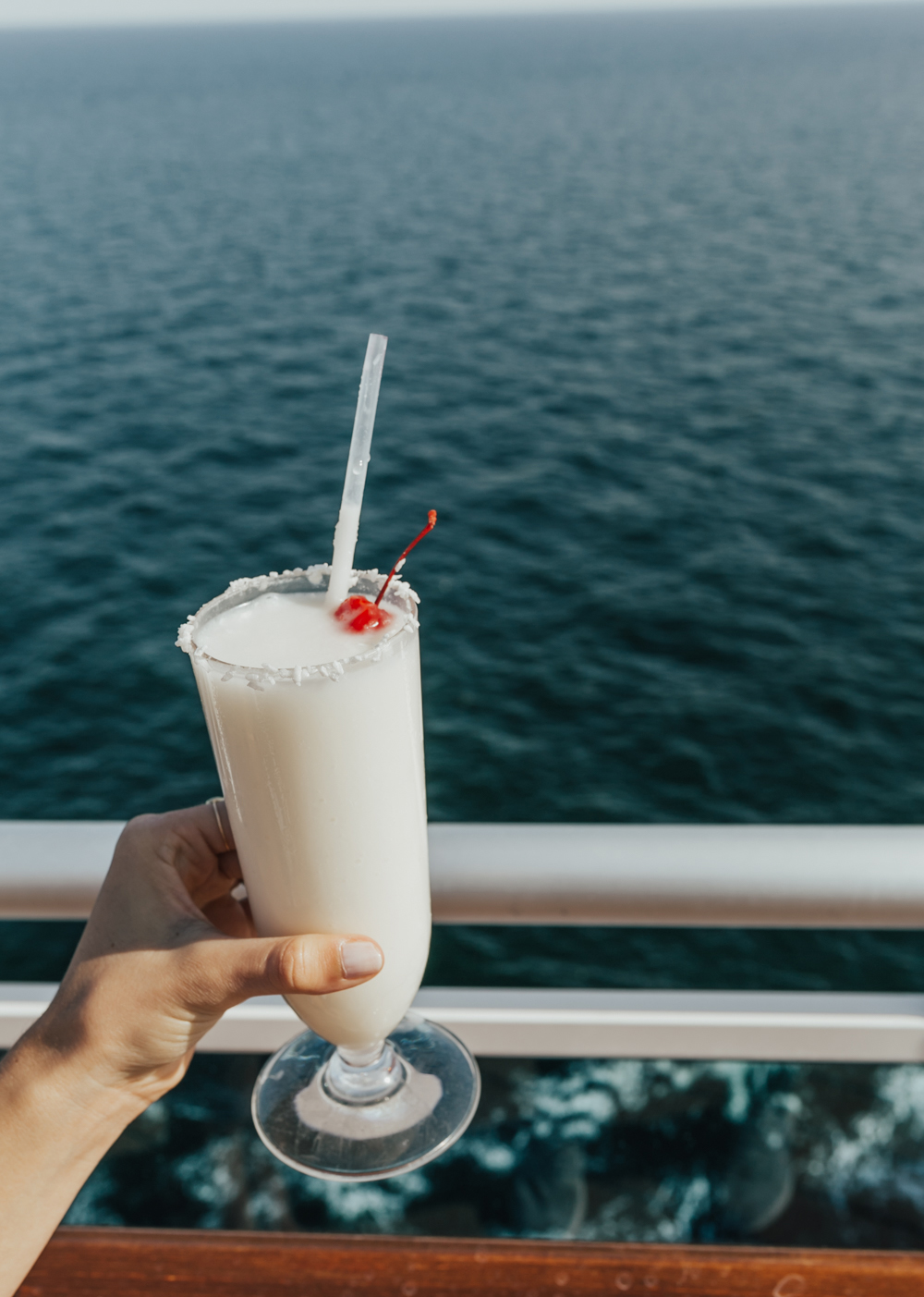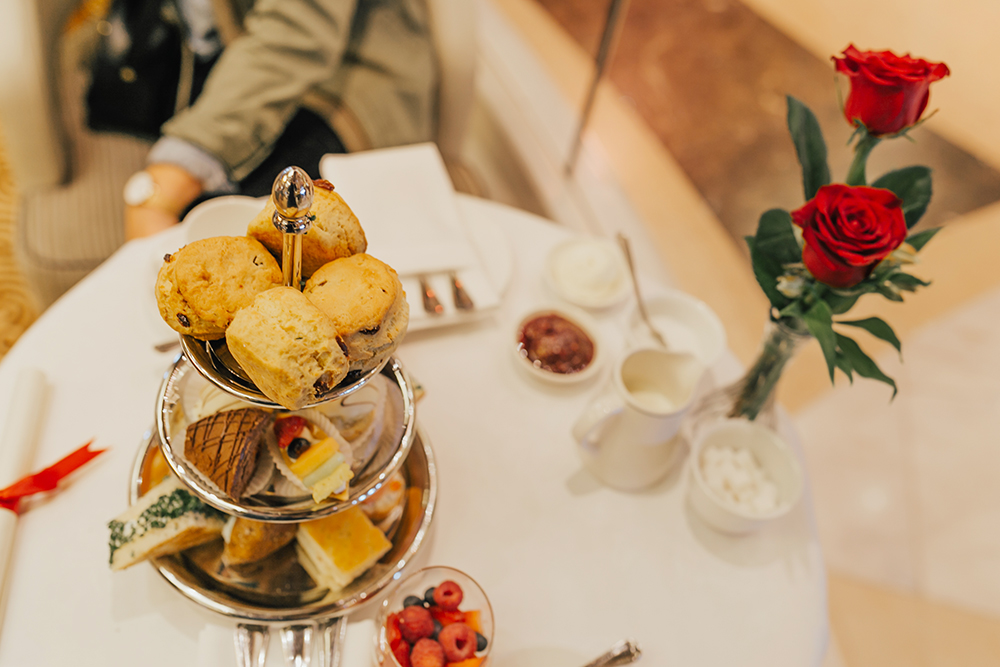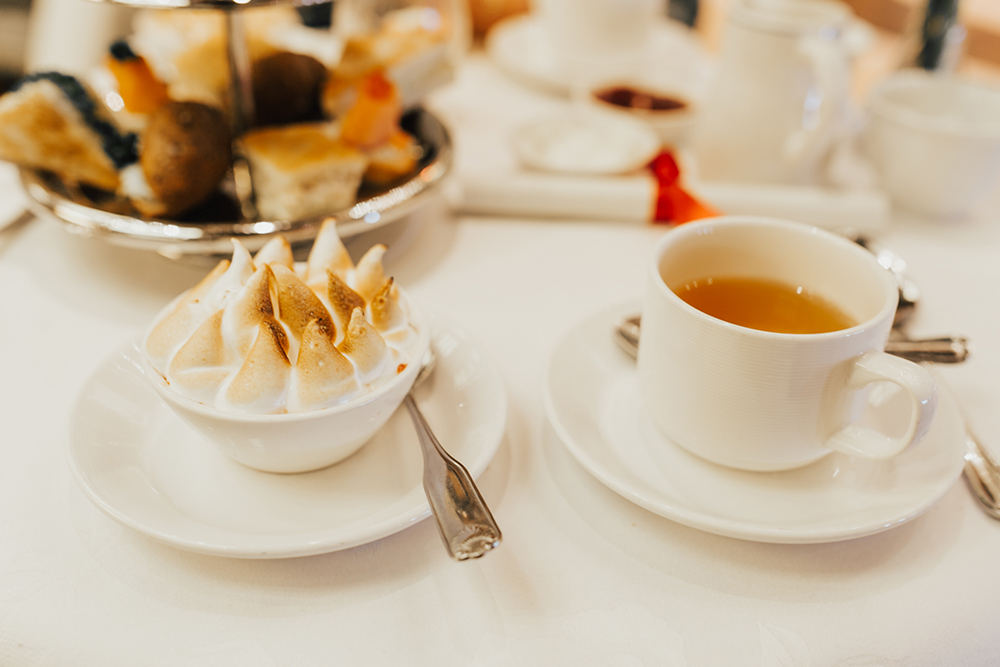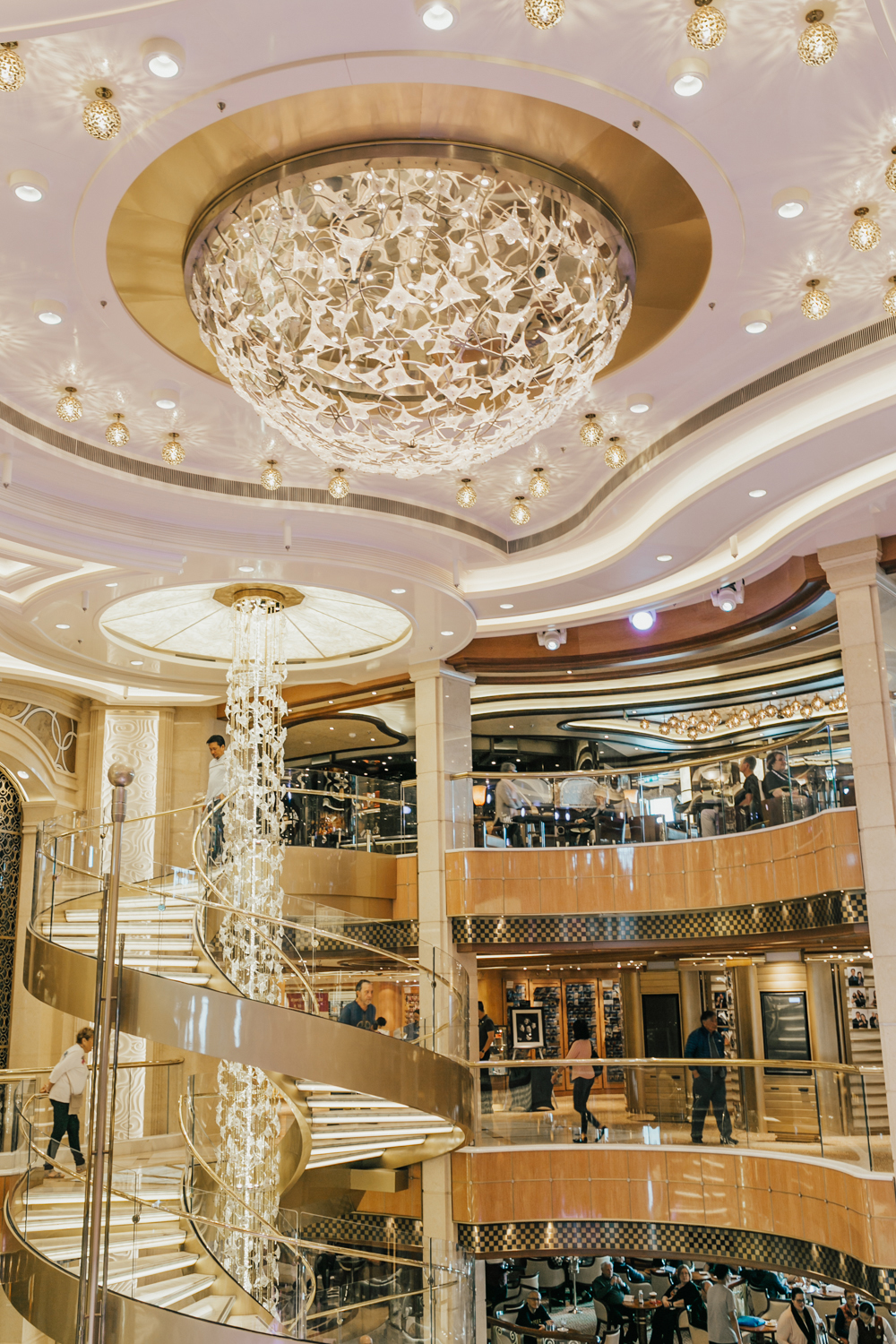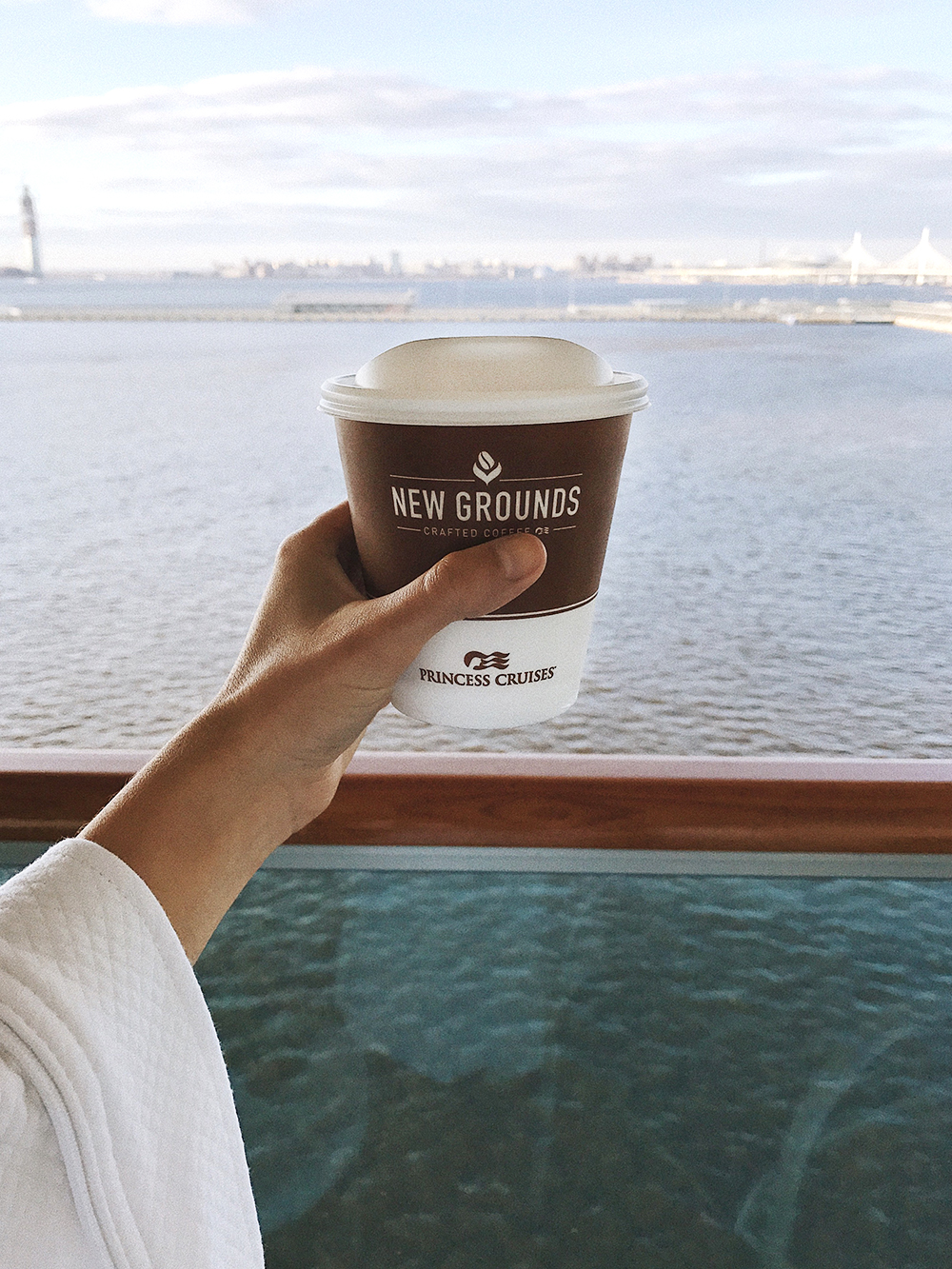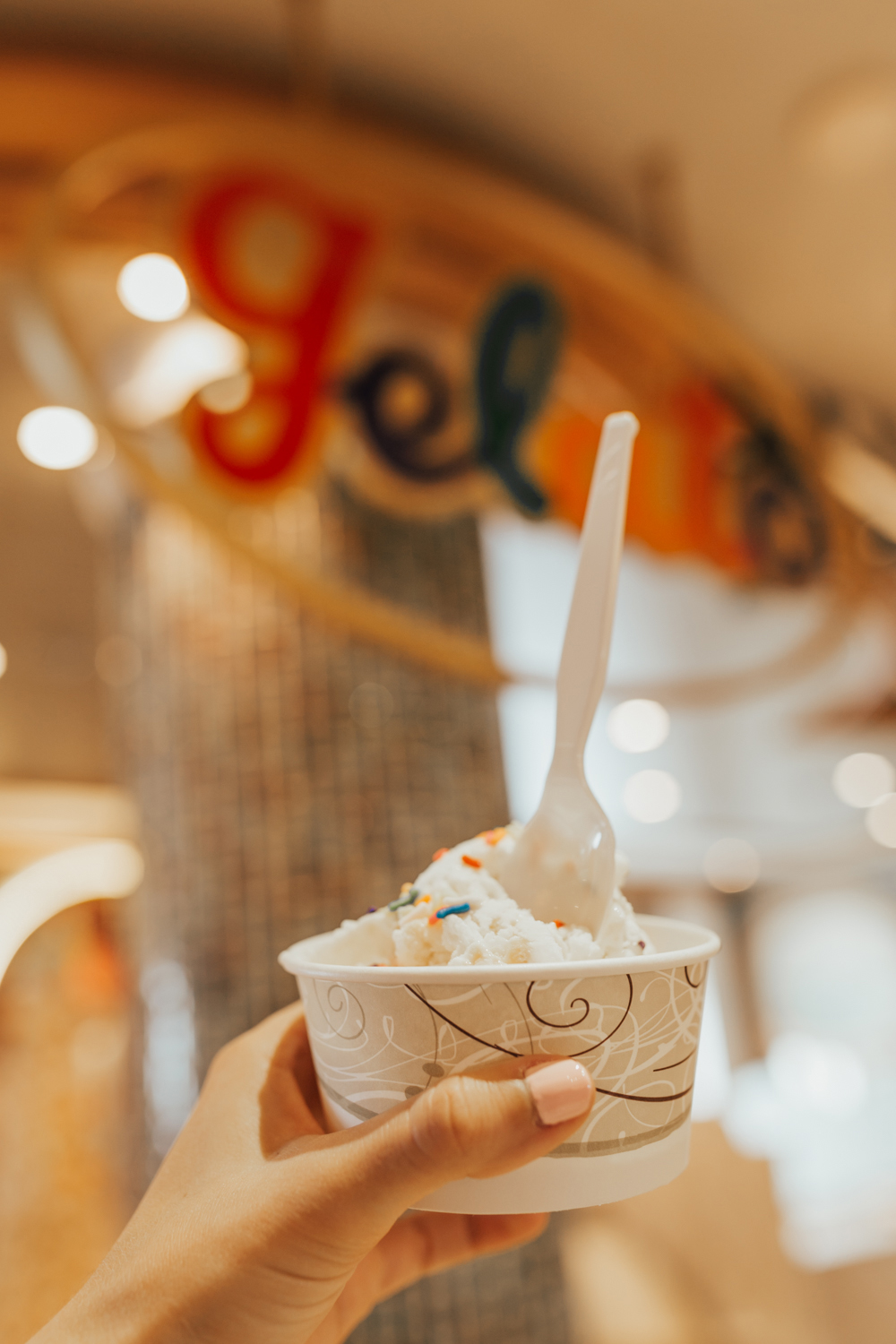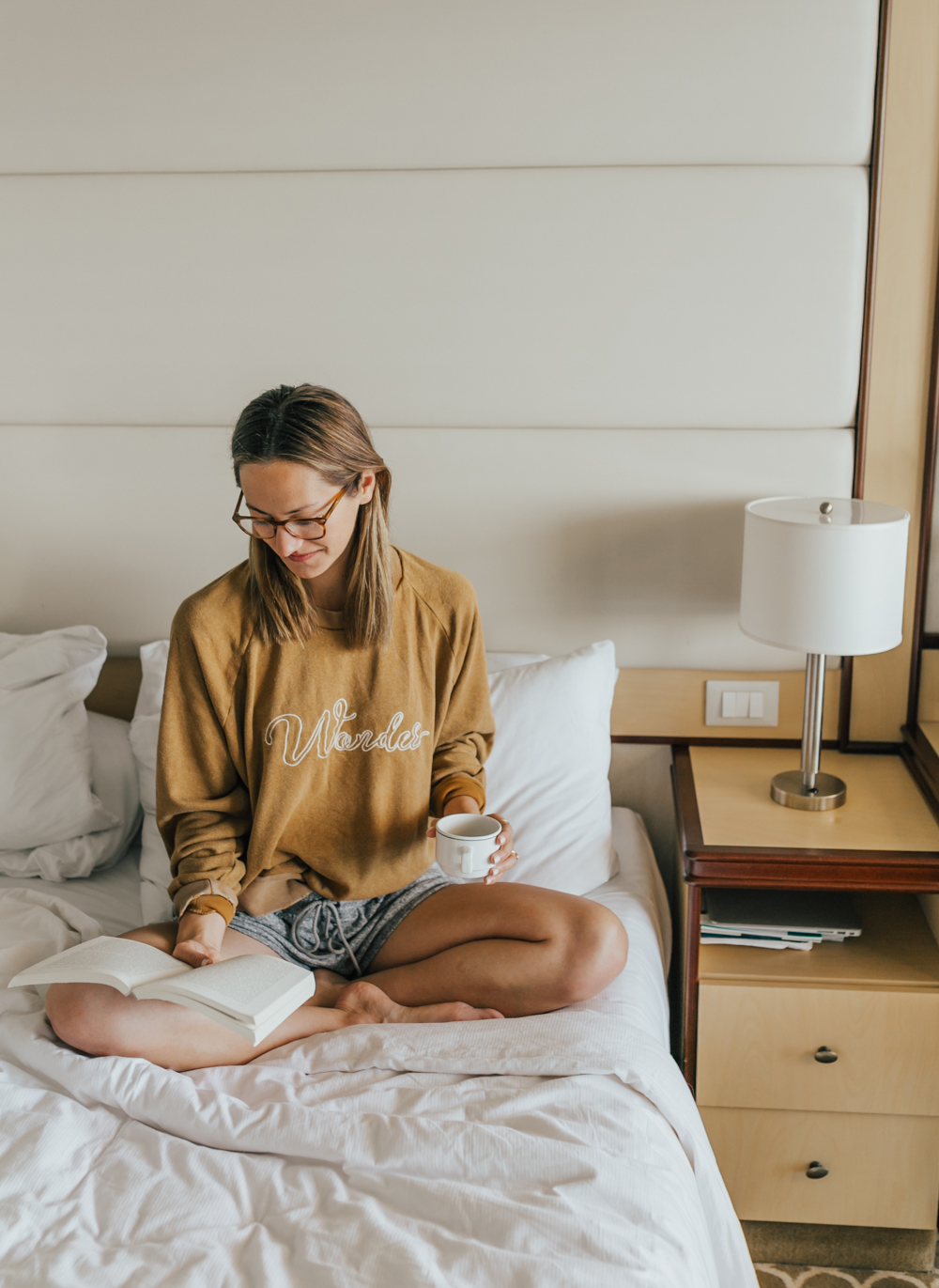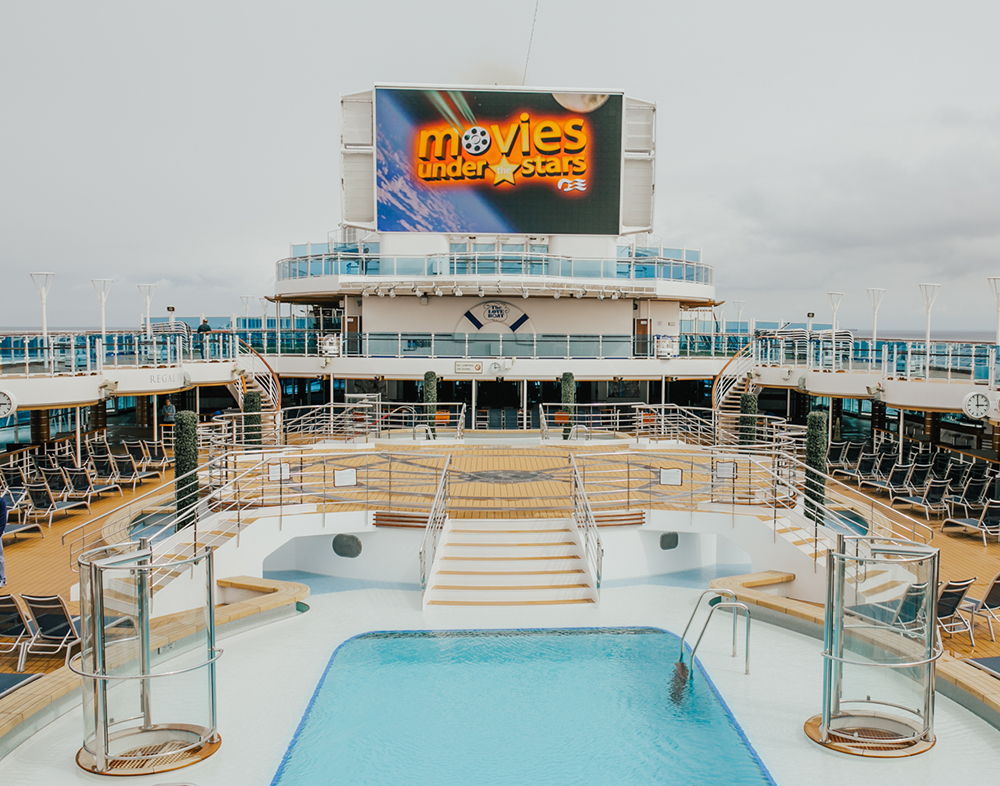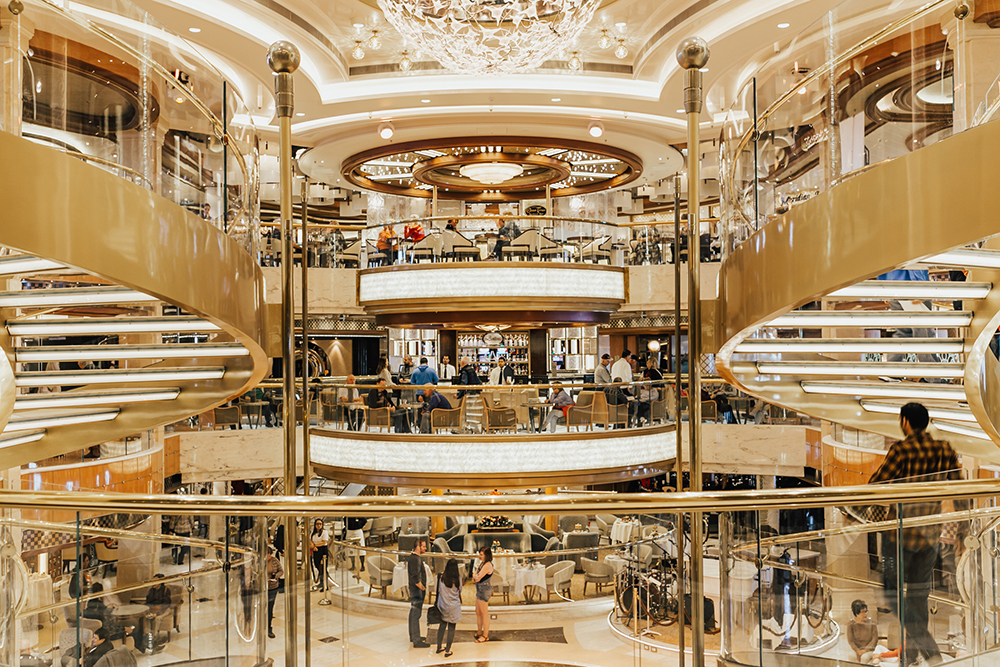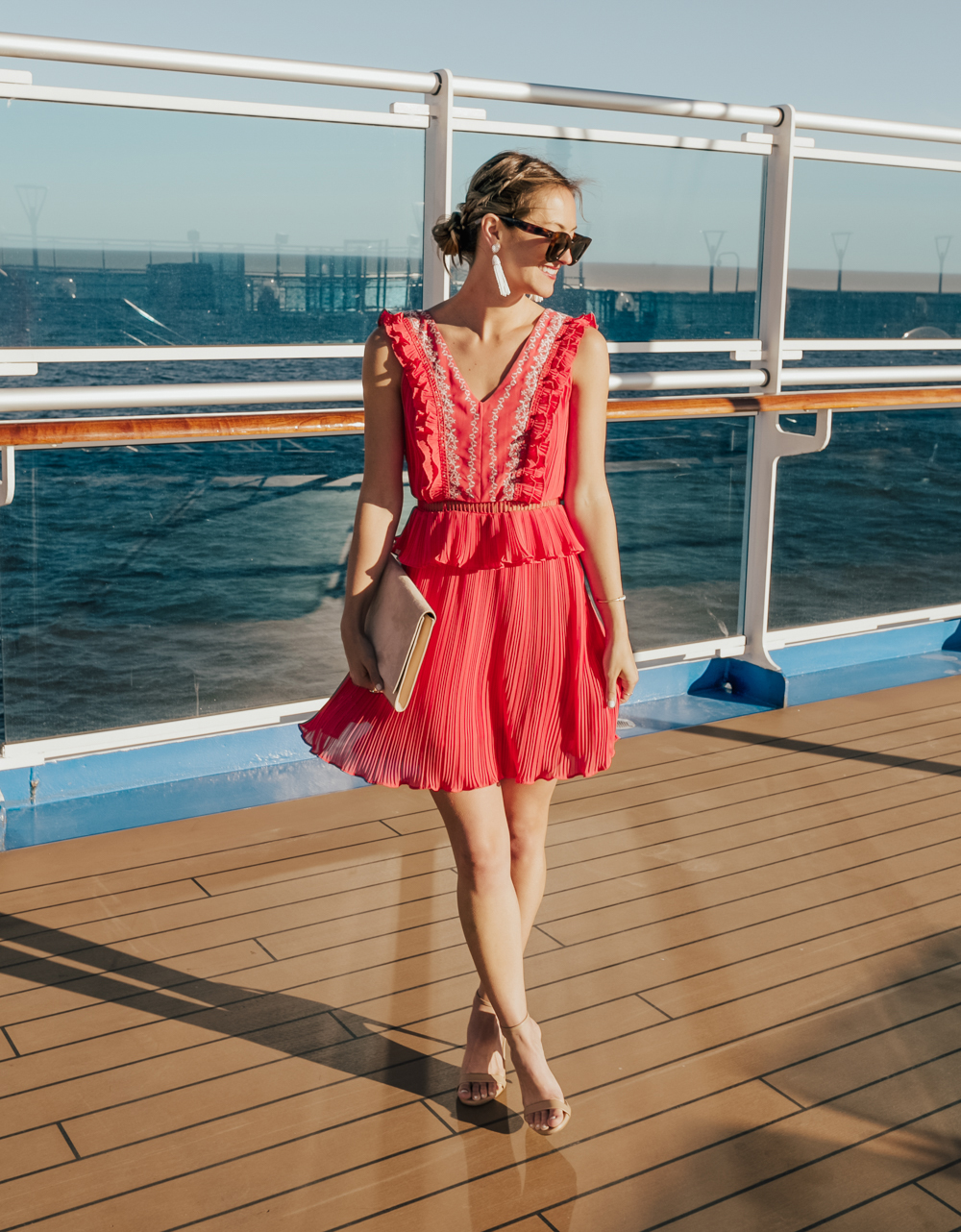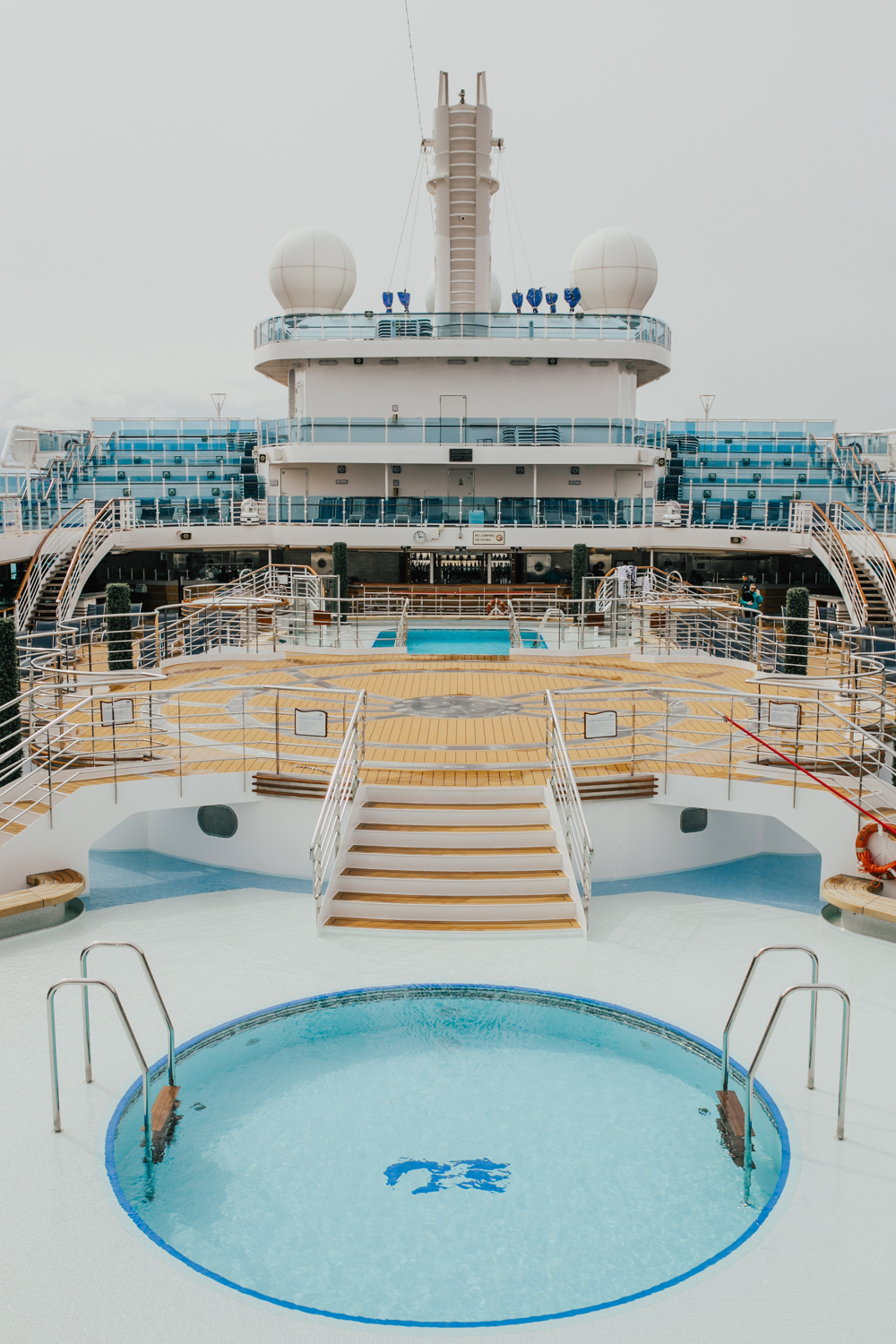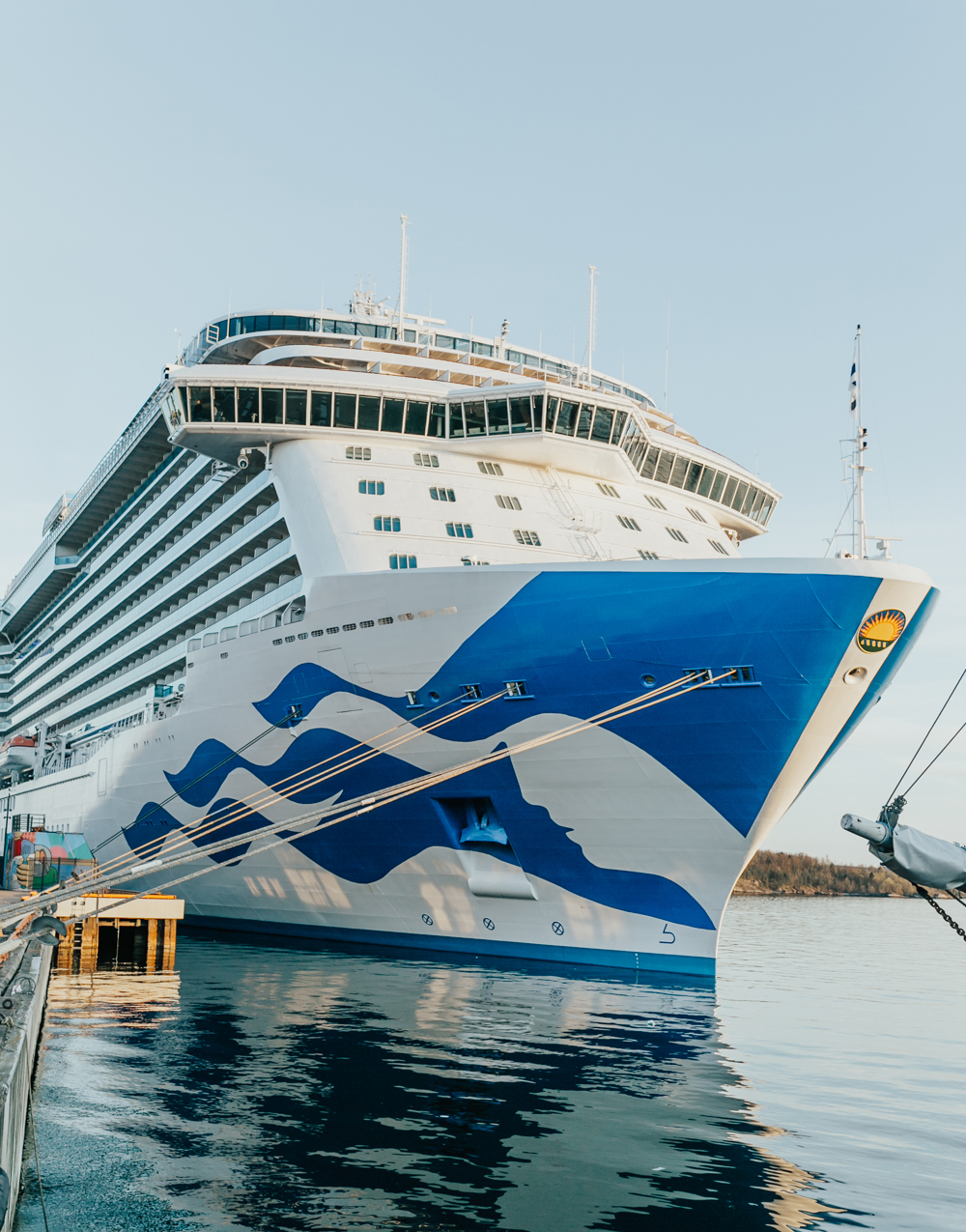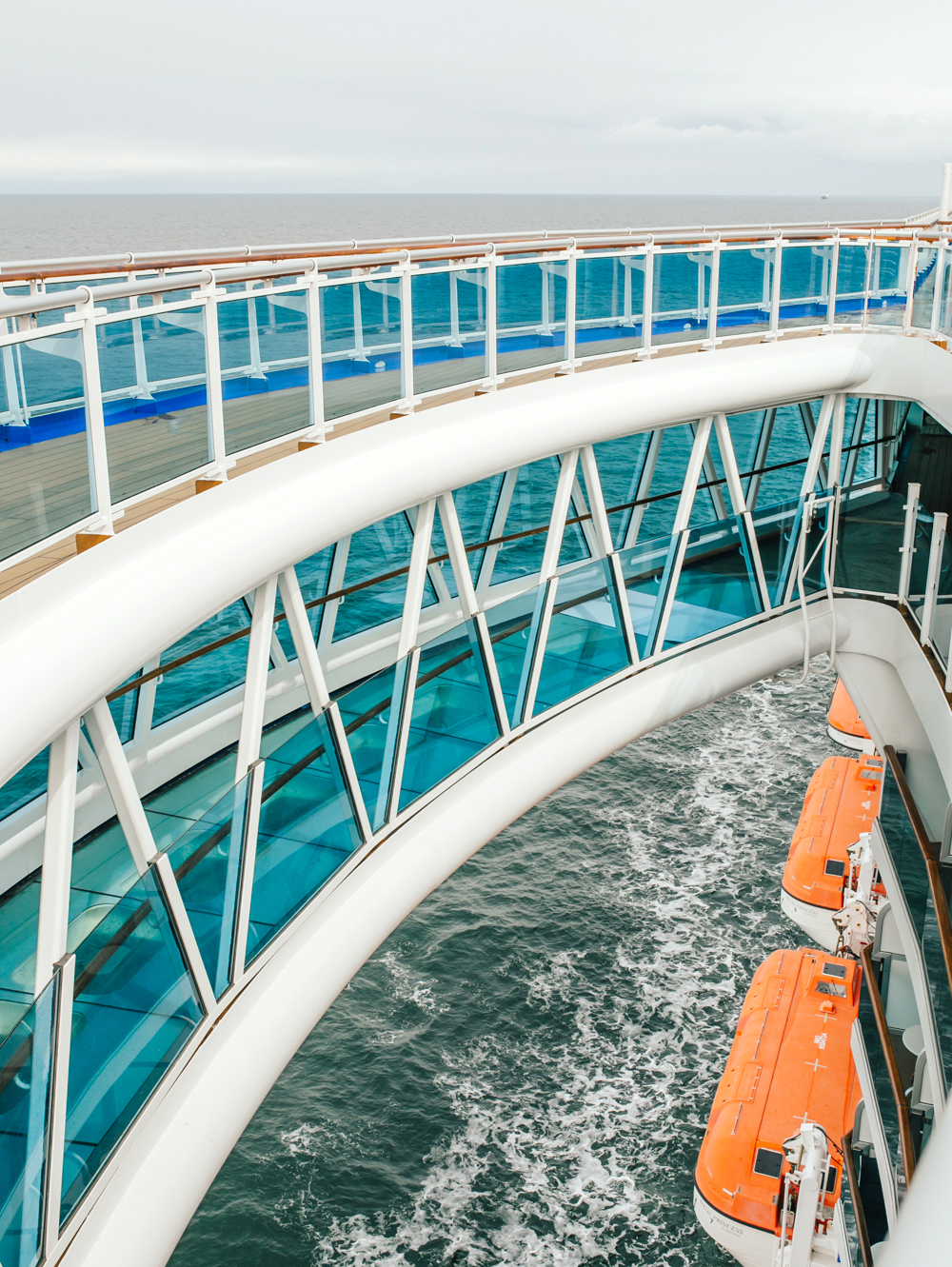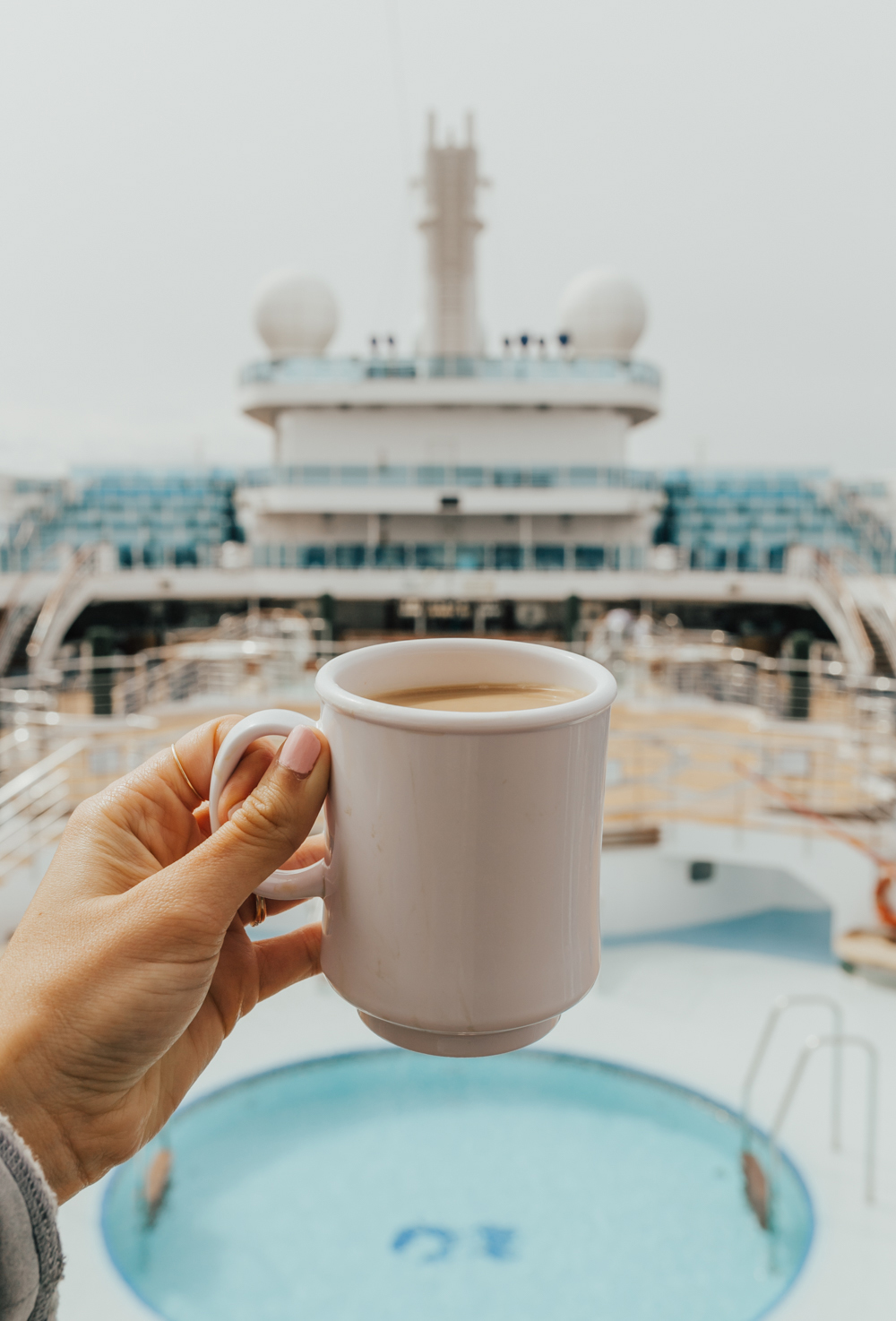 10 things to do on a cruise ship:
1. Cocktails by the pool (…or the hot tub if you're in Scandinavia, ha): I mean…when you're on a boat in the middle of the sea, this one is a given! Grab your SPF, order a pina colada and r-e-l-a-x.
2. Treat yourself to a nice dinner: though Blake and I are big fans of the buffet, it's fun to put on a fancy dress and enjoy some specialty dining on board the ship! Treat yourself to a steak dinner (…or a yummy bowl of pasta if you're vegetarian…they have awesome veggie options!). I don't eat beef very often, but I am not even kidding when I tell you the steak at Crown Grill was THE best I've ever had. They bring out a bunch of different sea salts to pair with main course options and ohhh my goodness it is pure heaven. I may have even closed my eyes as I relished each bite. (Yep, so good it deserves a spot on my list, ha!).
3. Gelato: During our three days at sea through Scandinavia, we planned a gelato date each day. Grab a few scoops, a sundae or cone with some toppings and you're all set. The Regal Princess is a huge ship with a full-on gelateria – it's definitely nice way to indulge a bit on vacation!
4. Coffee in bed: One of my very favorite things about cruising is the room service option (at no extra charge!). They always have such great menu options for breakfast/lunch/dinner and given that I'm a coffee fanatic, we would order coffee to the room at all hours of the day. Put on your coziest loungewear, grab a book and cuddle up to a warm cup (…and soak up the amazing r&r time!). Pro tip: put on your cabin robe and sip your coffee on your private balcony…it's the best!
5. Coffeehouse on board: Did I mention I like coffee? 😉 We got coffee cards while on board the ship, which meant we had a credit to buy specialty coffee without having to put the tab on our cruise cards (you can buy these on board the ship). Lattes, cappuccinos, macchiatos, you name it – they can make it and they're SO. GOOD! I am a huge fan of indulging in a yummy espresso drink and chocolate croissant on vacay, and the coffee shop on board does not disappoint.
6. High tea time: Had I known attending high tea time was so enjoyable, I would have made sure to pencil it in on our previous cruise. It was LOVELY! Amazing desserts paired with five delicious hot tea options…it was relaxing and such a fun little afternoon while on the boat. Highly recommend! 😉
7. Casino: Though I am not really into gambling, Blake and the rest of the guys on our trip had a field day at the casino! One of our friends won $700 when betting his first $20..!!! Needless to say, if you or your S.O. are into gambling, hitting up the casino is a must.
8. See a show: We had so much fun attending a few game shows at the Princess Theater – it's a great way to break up the days at sea or even enjoy a little entertainment before bed on a port day. We watched one called "Yes or No" and Blake and I were literally crying laughing…it was hilarious! The crew is always so talented!
9. Walk or run the track/visit the gym: I know you're on vacay, buuut after a few trips to the buffet, I promise you will be asking where the gym is – ha! The gym on board has an oceanfront view…so honestly, it doesn't even feel like you're at a gym…more like a sanctuary! It was wonderful to break up our restaurant and buffet visits with a few trips to the gym or even the running track on the top deck of the ship (with an amazing view!).
10. Indulge in a spa treatment: What's a relaxing getaway without a visit to the spa? Blake and I booked couples massages on our previous trips…aaand you know it's good when we BOTH fell asleep during the massage, ha! The Lotus Spa is always top notch when it comes to incredible spa treatments, and I highly recommend treating yourself to a massage during a day at sea (…grab a glass of wine and sit on your balcony afterwards…it's magical!).
A few other things to do: cocktails and dancing at the club on board, shopping (lots of jewelry, handbag and souvenir shops), nightly entertainment in the foyer (quartets, live bands, etc. it's a lot of fun!), grab drinks on the top deck, bundle up with a cozy blanket + grab your popcorn as you watch a movie outside under the stars.
For more info on our Scandinavian cruise, head on over to my blog featuring all of our stops HERE!
A big thank you to Princess Cruises for sponsoring this post! All opinions are my own.