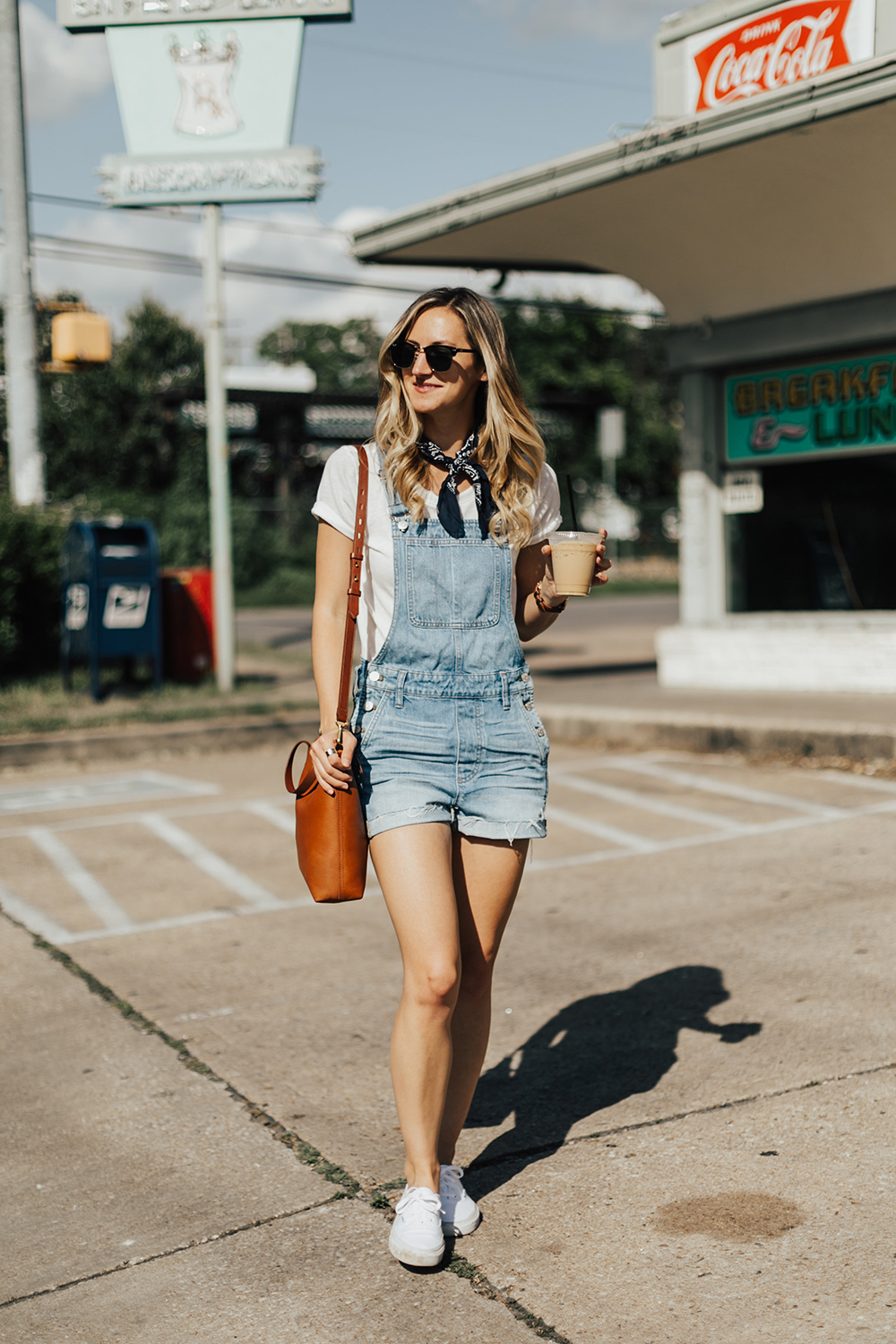 Hey friends! Keeping it short & sweet today (writing this post from aboard the cruise ship and Internet gets a little iffy!) buuuuut I HAD to share these ADORABLE shorter-alls with y'all. Let's just say my 8-year-old self is reaaaally loving this look. 😉 …That said, in case you're wondering whether overalls are back or not…they most definitely are AND they're seriously the cutest!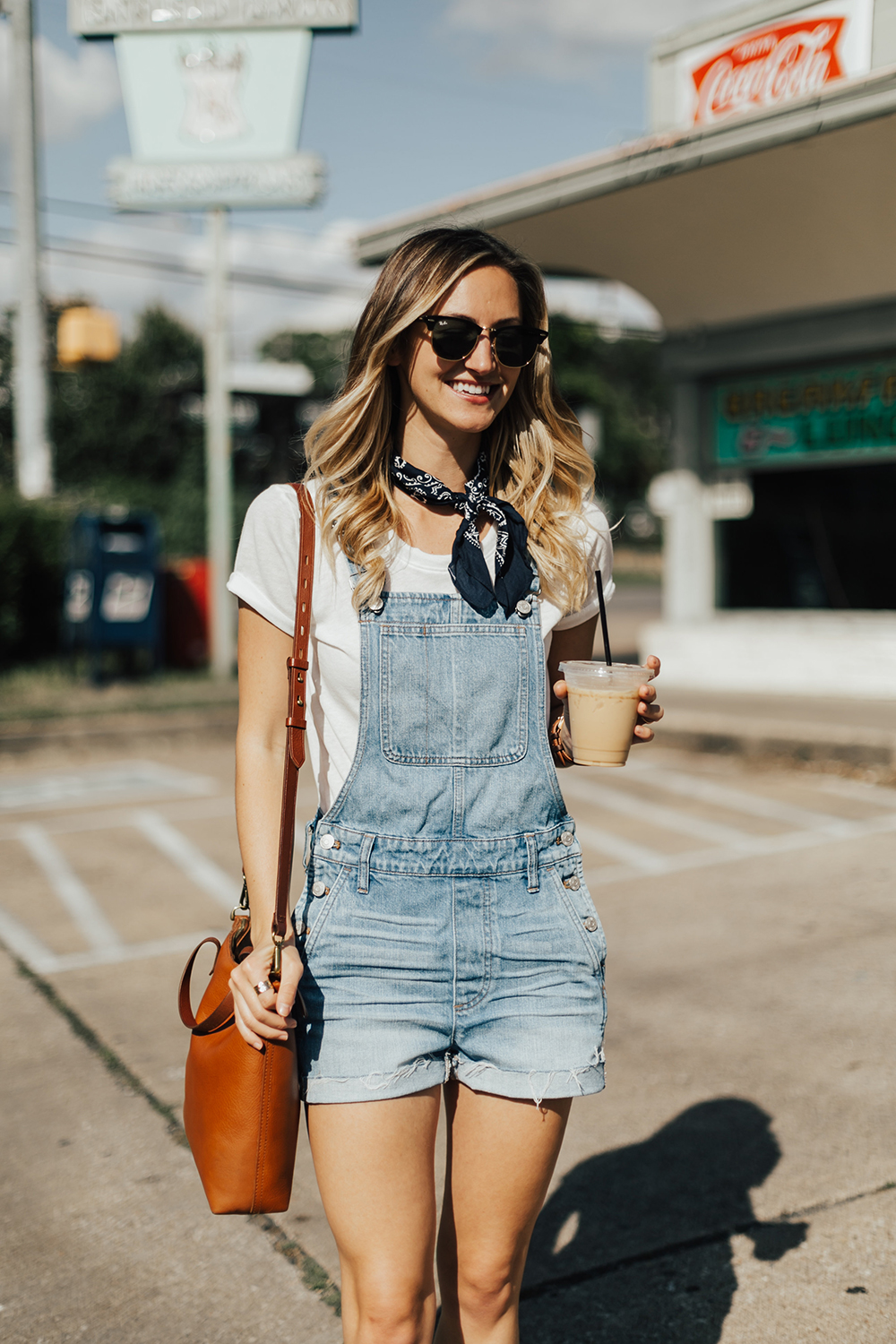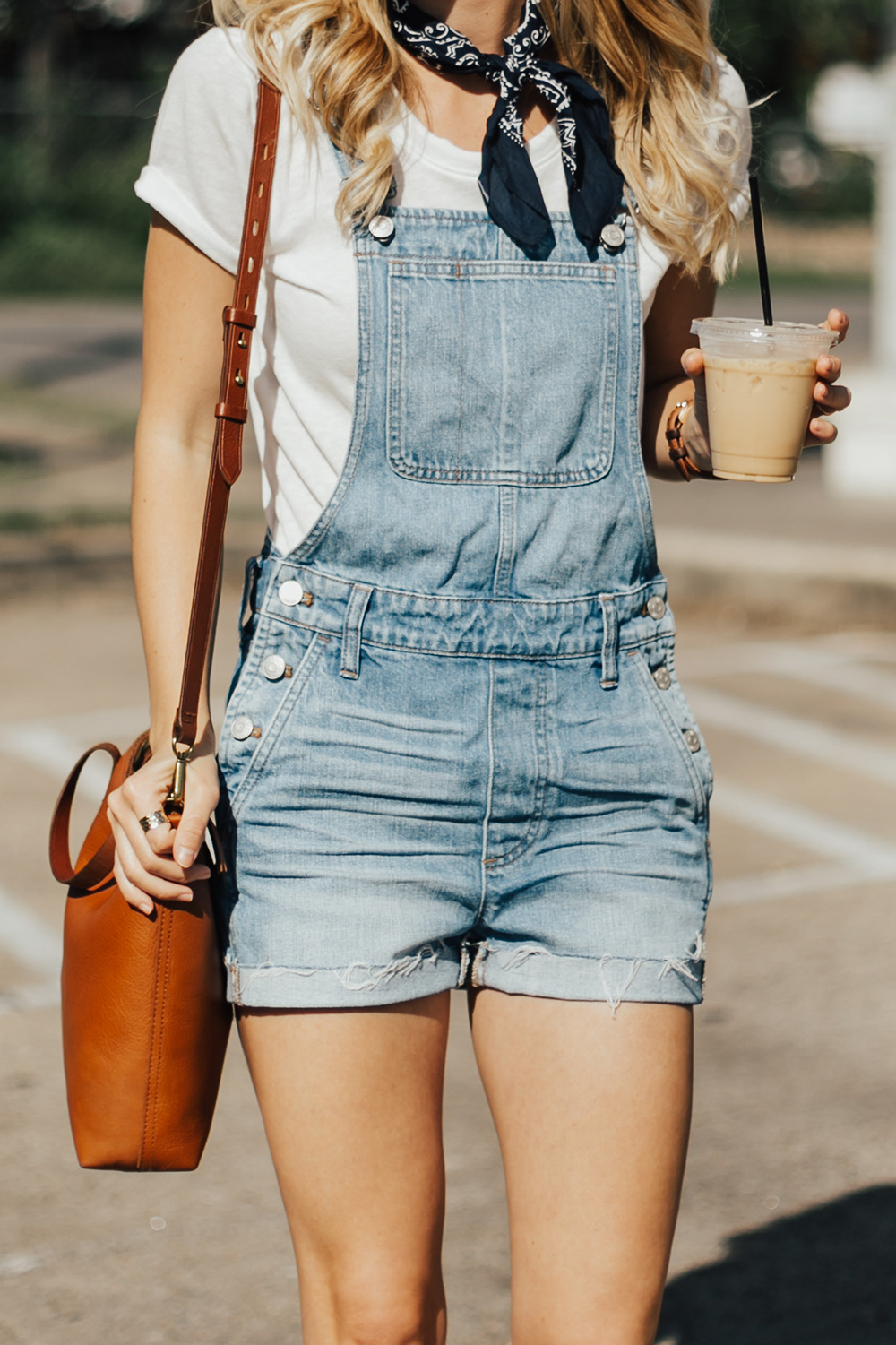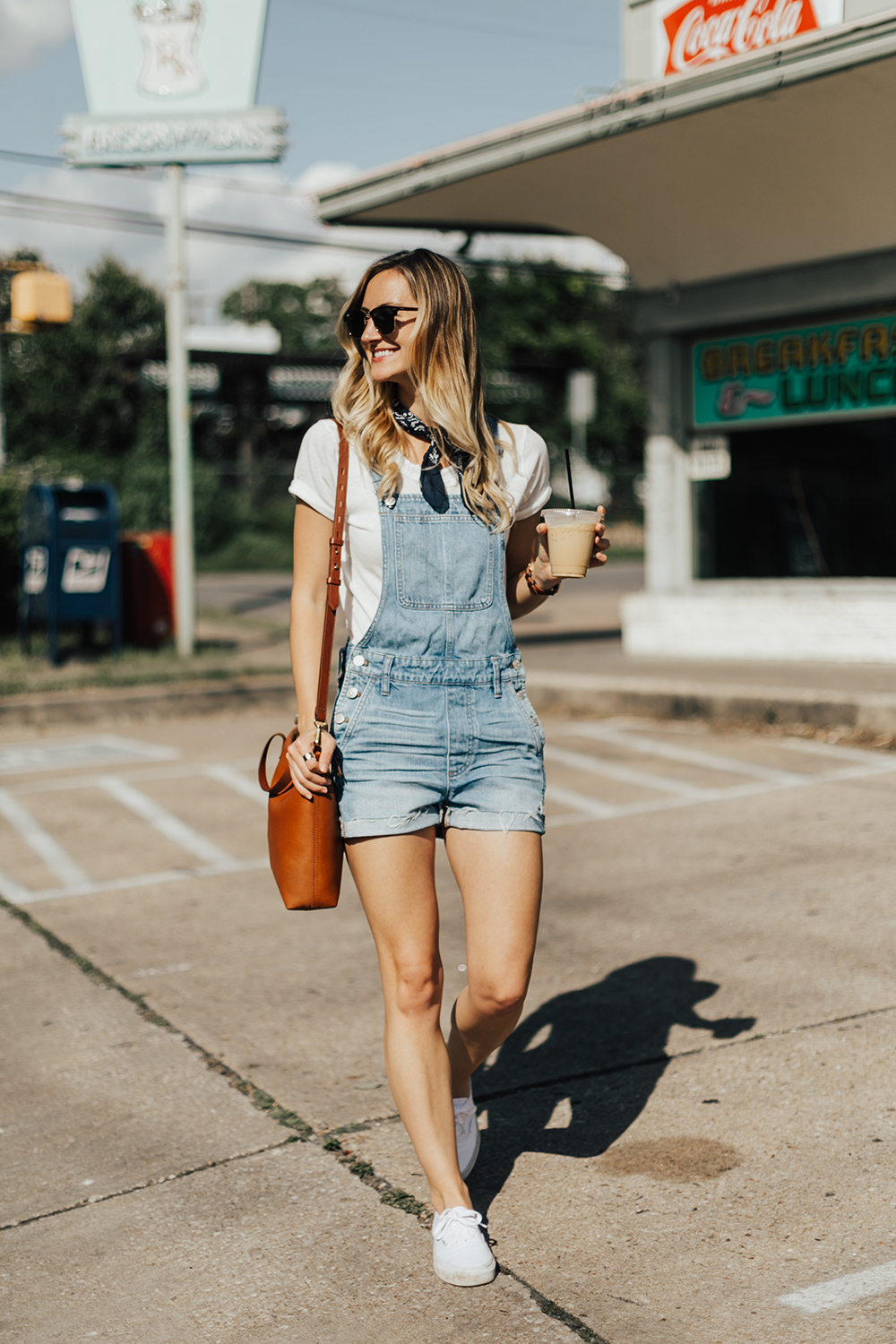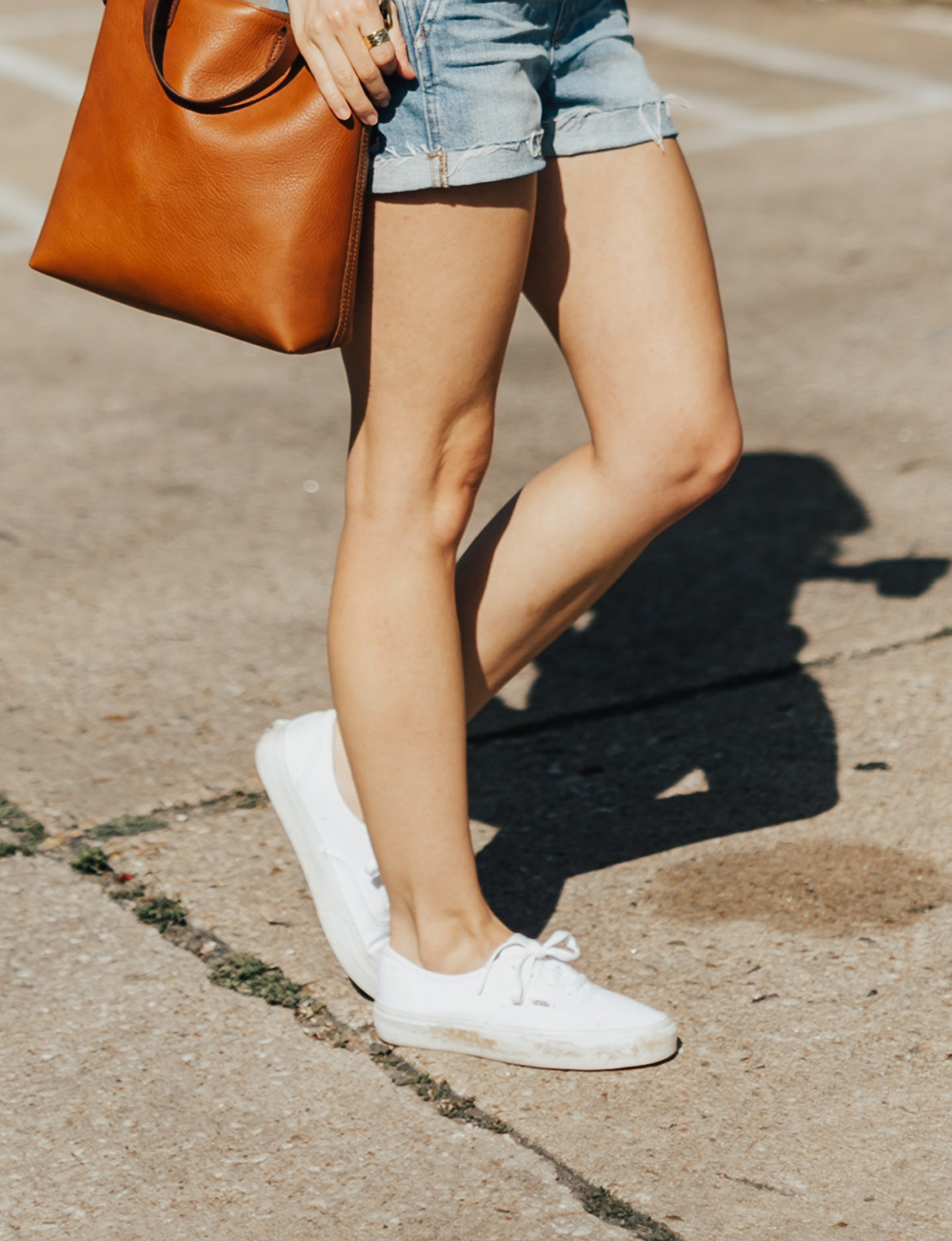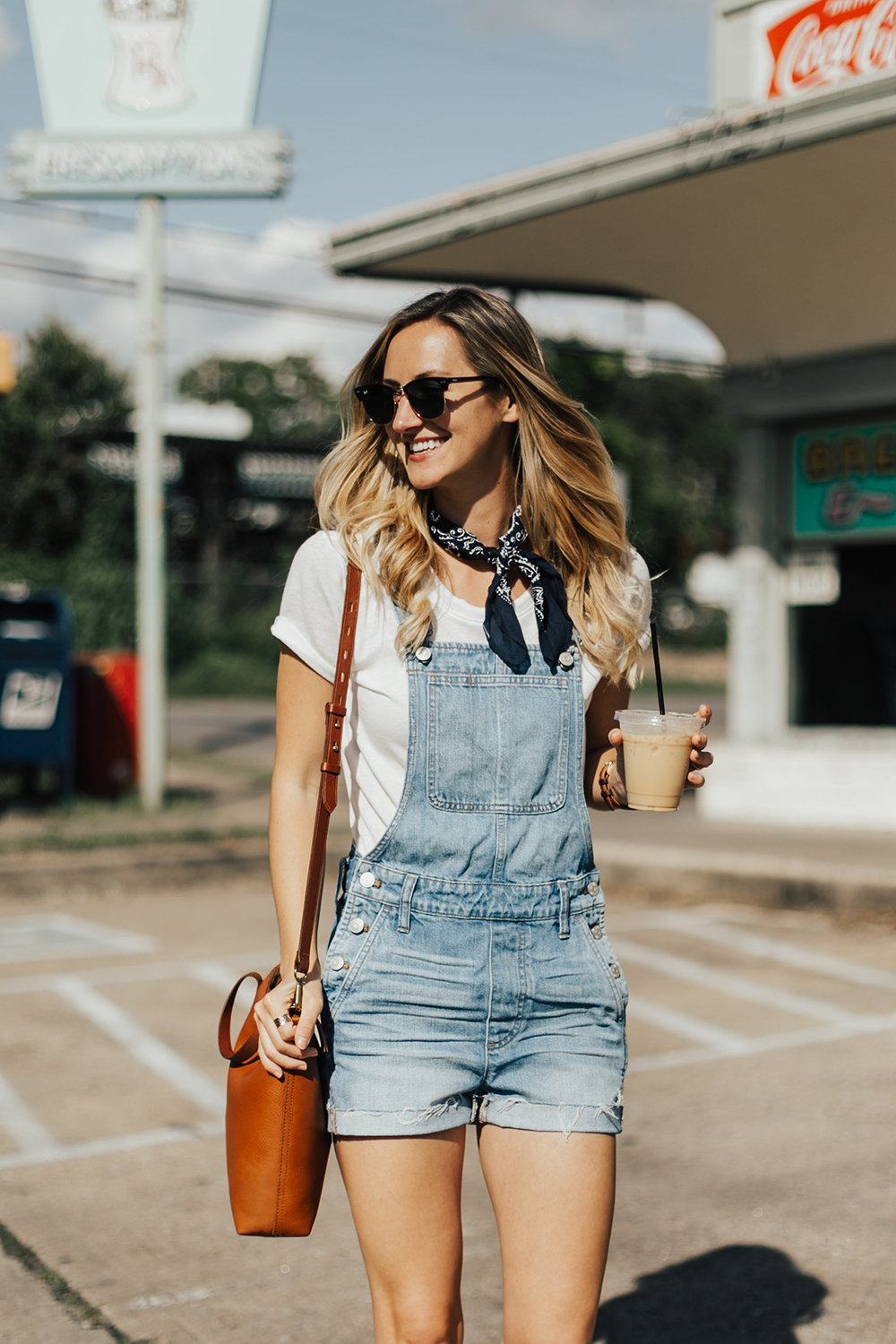 These cute "shorteralls"are by Madewell and I am completely in LOVE. I keep using all caps in this post for a reason… 😉 But in all honestly, I was curious whether or not they'd feel "me" enough (…or if I'd be able to pull them off)…and I gotta say, they're absolutely precious and I wore them for like three days straight as soon as they arrived in the mail. I have so many basic tees and v-necks, that wearing the overalls with a grey/white/blush/olive green tee (you name it, any color) brings about a new and refreshed outfit. (I'm wearing size XS for reference). Swap the sneakers for loafers or sandals and voila, another way to wear overalls. As we moved into our new home, overalls were kind of a dream come true and so great for wearing casually around the house, to running errands or even putting furniture together. Honestly, I can't recommend them enough!
I added a little flair to my look with a navy bandana around my neck. This trend is big right now, and I feel like a bandana is a really relaxed and down to earth way to rock a "neck scarf." Plus, you can't beat scoring one for $12…no guilt there!
My shoes are by Van's and I've had these for a very long time! Such classic white sneakers, love them with everything from jeans to dresses and cutoff shorts. Wearing sneakers with an outfit is cute a playful addition to a look – I'm super into it these days!
Alrighty gals, I hope your week is off to a great start! We just stuffed our faces at the buffet (…y'all, pasta available at very hour = my dream come true) and now Blake is taking a food coma nap while I get some work done. 🙂 Loving every second of this trip and can't wait to share some awesome blog posts when we finish up! XOXO
**Photos by Brandon Hill Photography
overalls – MADEWELL / white tee – NATION LTD / shoes – VANS / bandana – BP / handbag – MADEWELL / sunglasses – RAYBAN