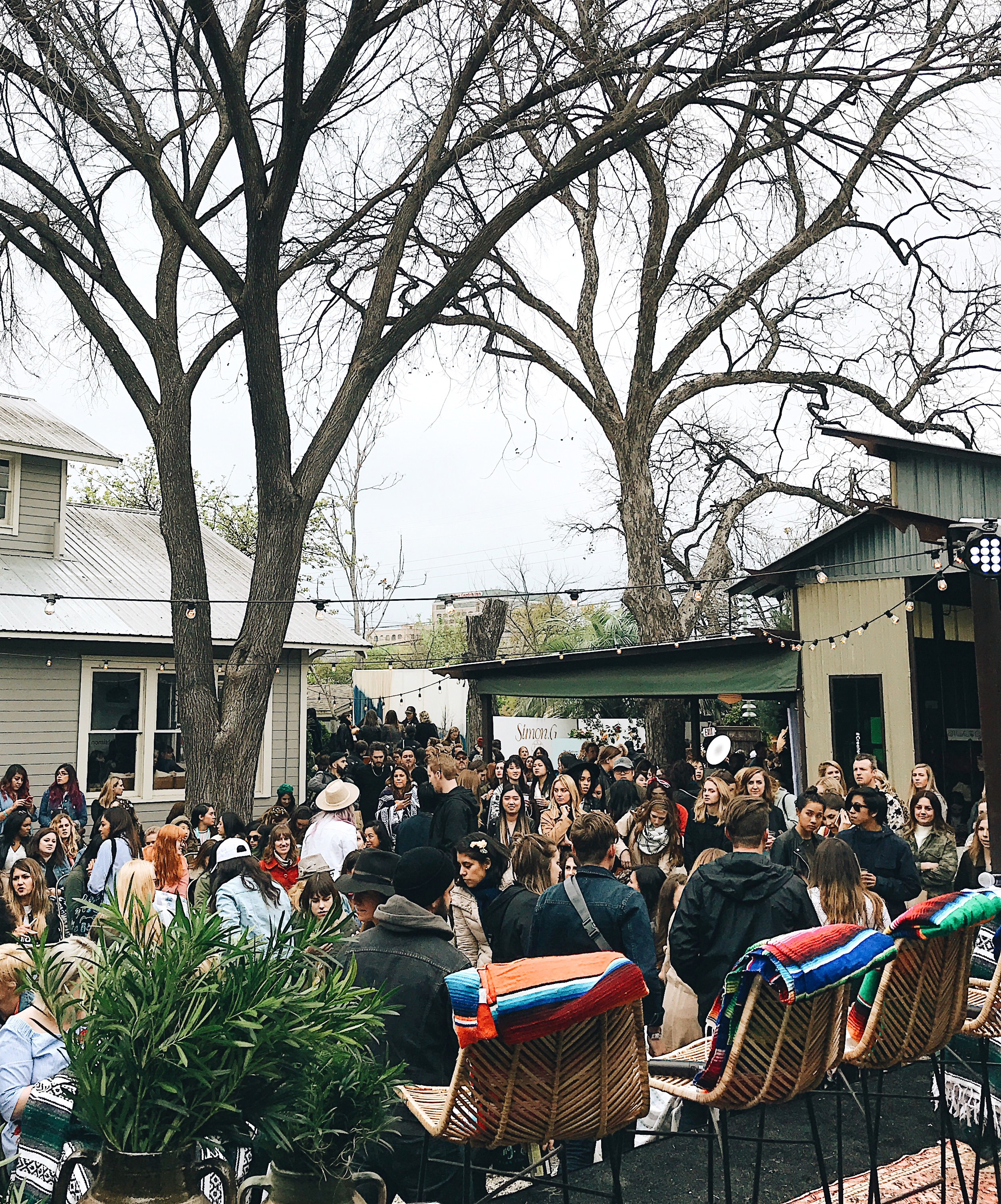 Professionally speaking, what's your biggest fear? We all have that one thing that gives us major butterflies, sweaty palms and perhaps even makes us feel a little queasy. For me, it's without a doubt public speaking. If you knew me 10 years ago, I was acting in every high school play and happily strolling up to the front of the class to speak to the room. These days, I find myself content to hide behind my computer screen. So, where did my outgoing self go? Between leaving the stage behind (now I much prefer to be in the audience) and working under a terrifying boss that scared me silly to speak up during my first job out of college (…story for another day…), I can pinpoint the source of the fear, but that doesn't make it any easier to build myself back up and overcome it. However, when Create & Cultivate reached out months ago to speak on a panel about social media and blogging for SXSW, I knew this was an opportunity I couldn't turn down. It was time to work hard, conquer my fears and really regain my confidence back!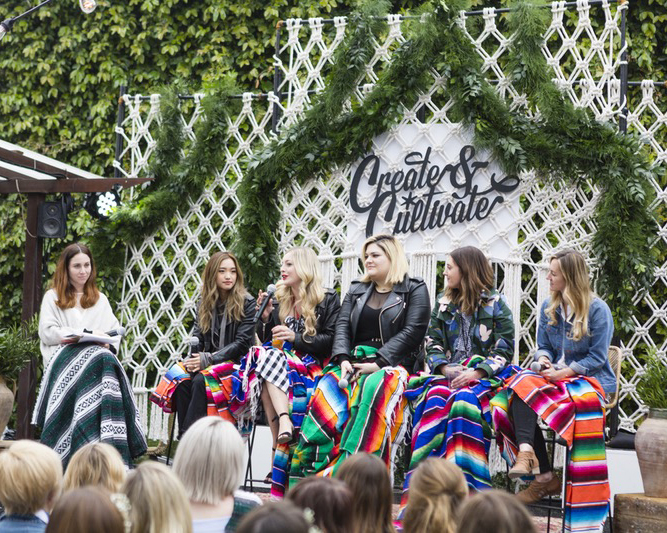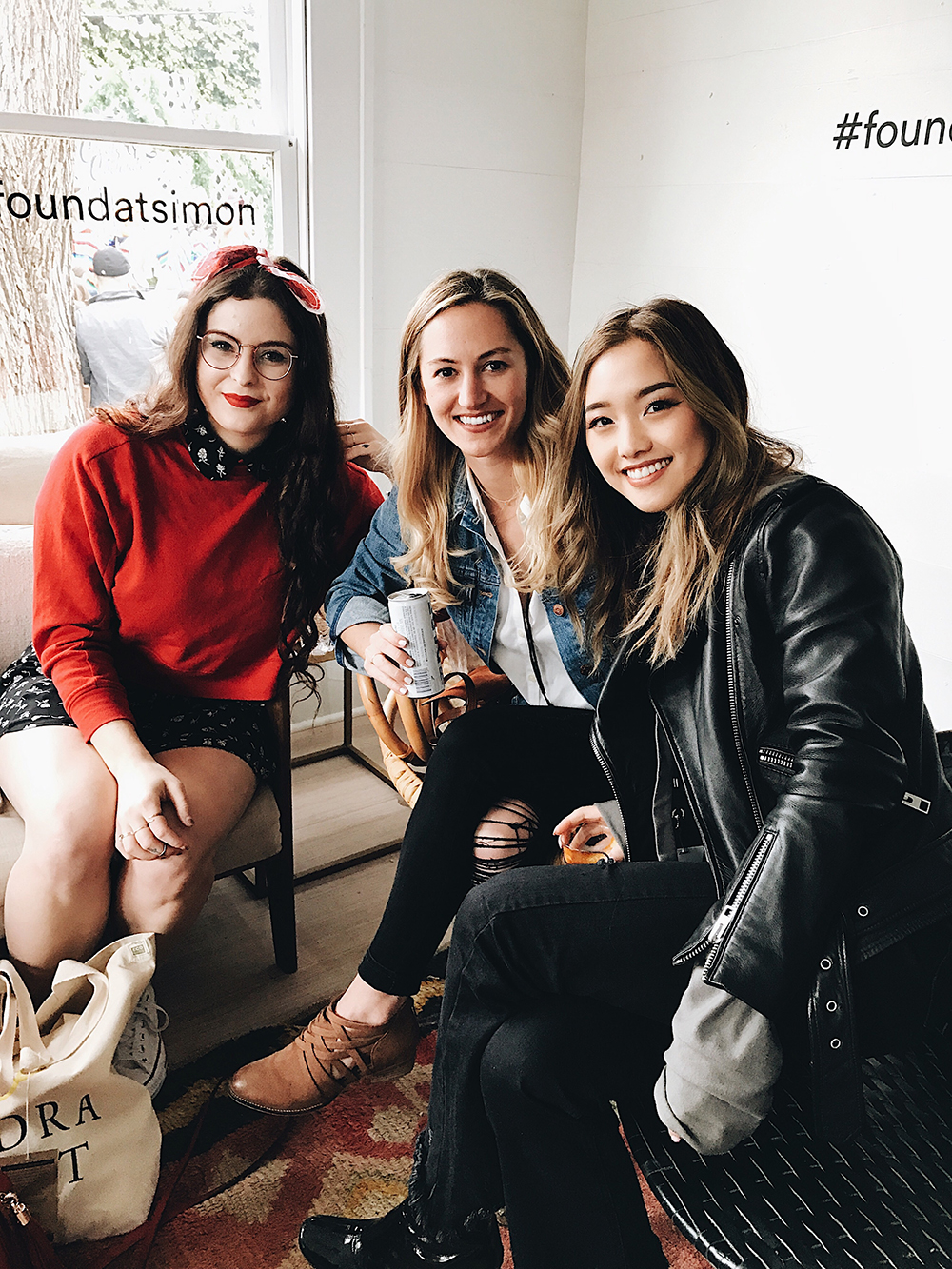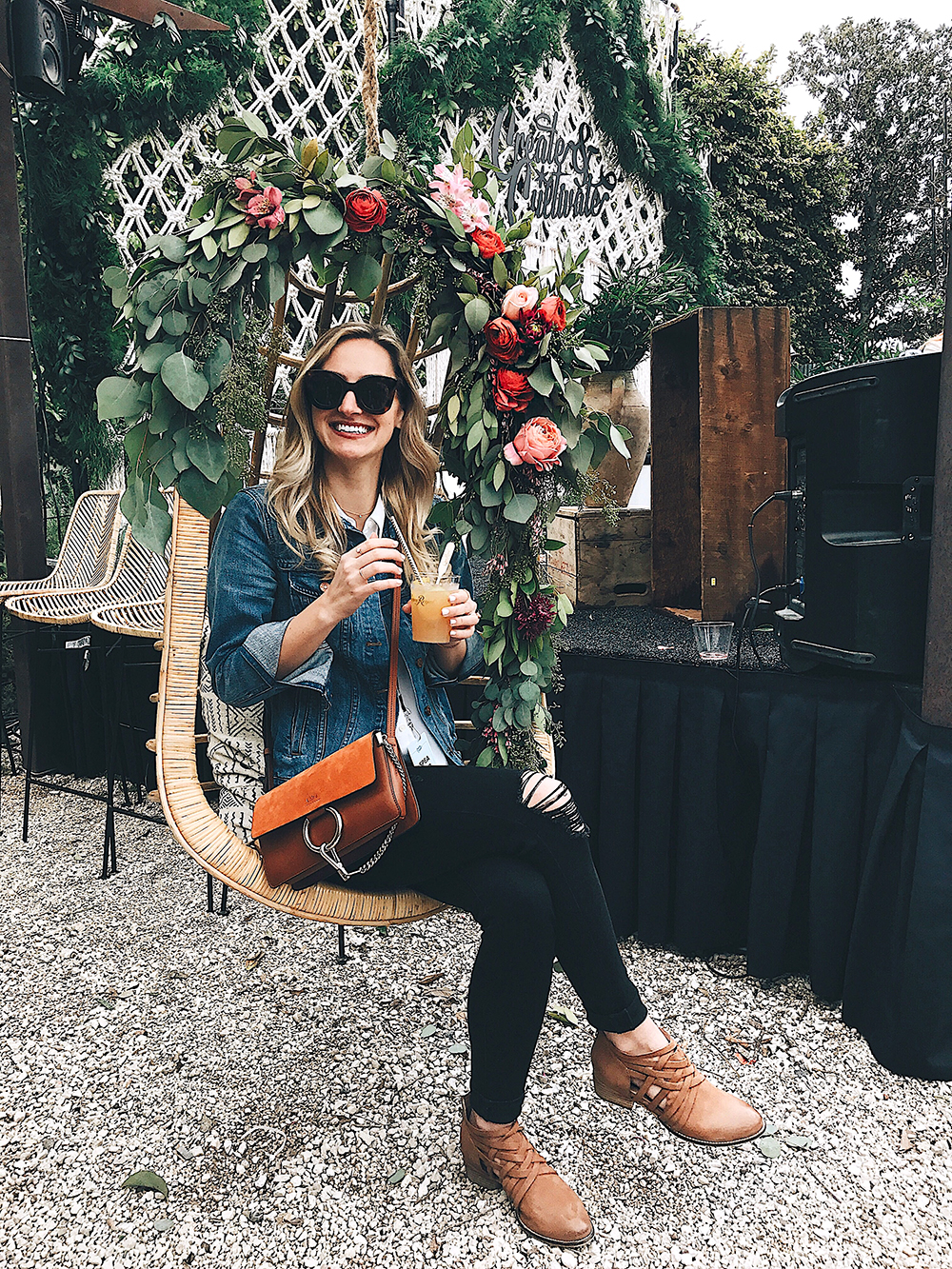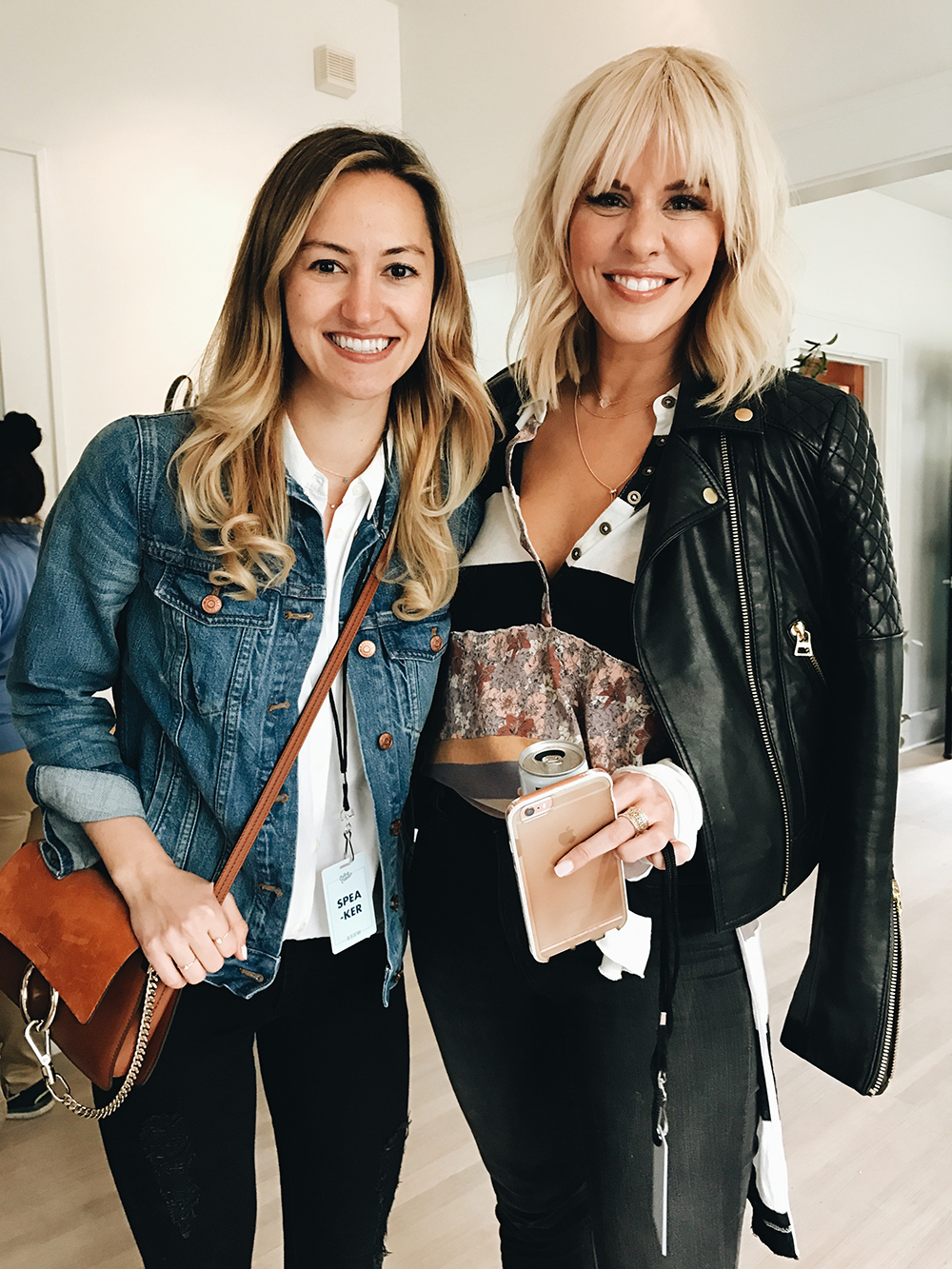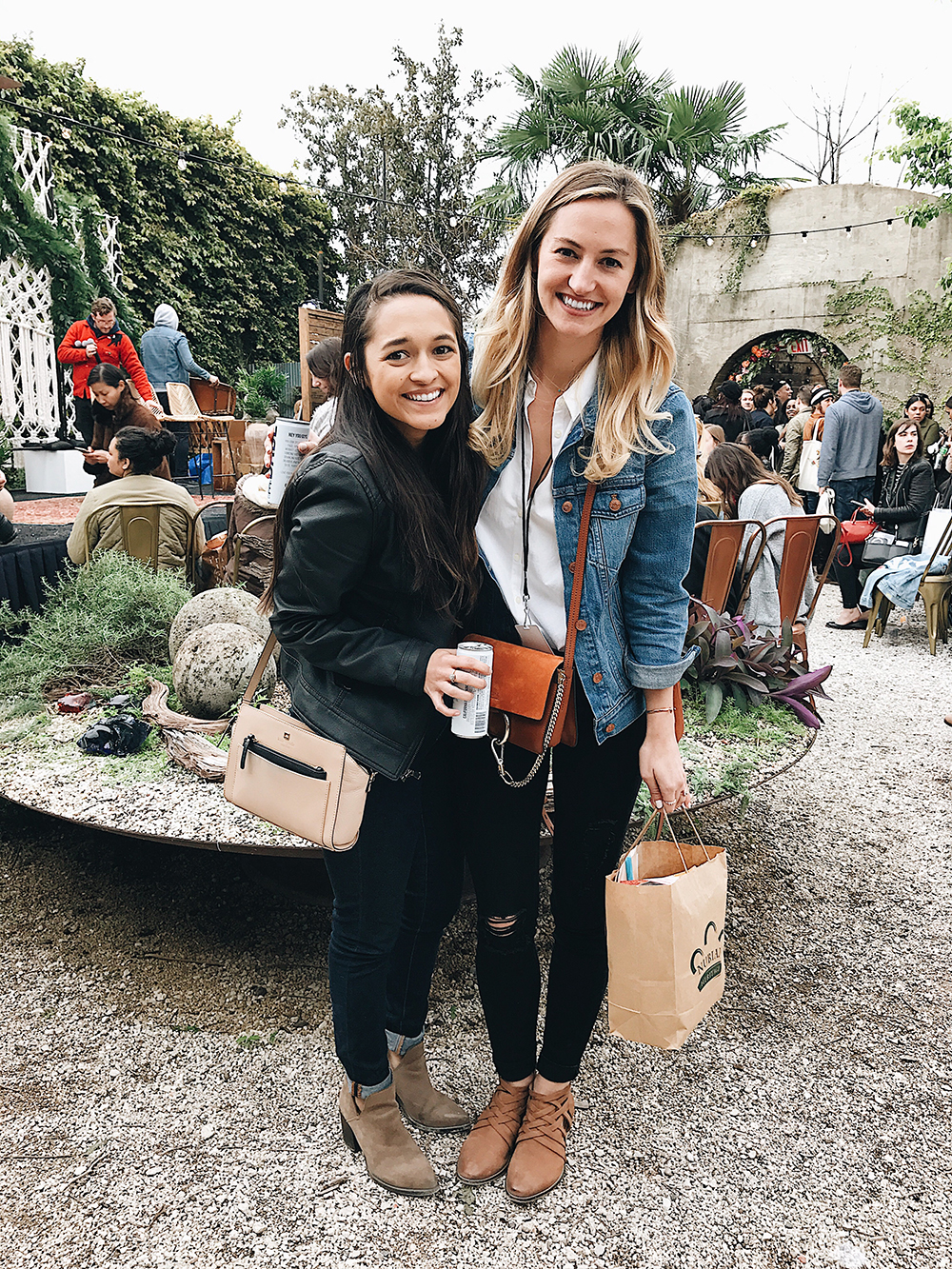 So what does one do when they have a month to get it together? I attended a Toastmasters meeting (which was awesome and taught me a lot about pausing, breathing and being aware of saying "um" while speaking), read a bunch of self-help articles (god bless Google) and no joke, stood in "power poses" for 3 minutes a day leading up to the event. I also had Blake ask me random questions about blogging and social media every night, just to keep me on my toes. To say I was doing "all the things" to crush my public speaking fear is absolutely accurate, ha! But hey, nothing will change unless you do, right?
On the day of the panel, my galpal Veronica (my cute bestie above) and I got to the Create & Cultivate event a few hours early to watch the other sessions and scope out the free swag (…note the full bag in my hand haha, it did not disappoint!). Everyone speaking was so inspiring and wonderful, and the audience was incredibly vocal and supportive – which immediately calmed my nerves. (…As did the can of wine that never left my hand…). To my surprise, I had quite a few LL readers come up to chat before the panel and even ask me for photos (…people know who I am?!). One wonderful reader told me she drove all the way from Houston and stood in line for 5 hours just to hear me speak! Pretty sure that was the coolest thing anyone has ever said to me, haha!
Needless to say, by the time my panel began, I was feeling better than ever and really encouraged to be myself and speak to what I know. And if there's anything I feel comfortable talking about, it's blogging and social media! I often get in my own head while I'm speaking to a group and lose my train of thought…so I tried to push those insecure thoughts/instances away and really focus on being present and just enjoy the panel. And you know what? It worked! I think all the pep talks I gave myself that morning (…and everyday leading up to the panel) really helped, too.
After the event ended, I felt so happy and relieved – and proud of myself for working hard to conquer my fear! Though extremely cheesy, it's true what they say: if you set your mind to it, you can accomplish anything. I look forward to more speaking opportunities in the future and am certain that pit in my stomach will hang around a few more times…but I'm determined to one day feel comfortable up on a stage again!
Side note: If you're a big blog follower, you'll probably recognize the ladies above. Courtney Kerr spoke on the panel before mine, and OMG she is SO funny! Literally, it was like a stand-up comedy show…she is hilarious and a TOTAL boss lady! I basically fan-girl'd every time she was around. (…and duhh I asked for a photo! 😉 ). The ladies on my panel were Jenn Im (she is so sweet and down to earth!), Ashley Rose (one of my favorite blogger friends and always hilarious), Rachel Martino (who brought her bestie Noelle Downing – a double fan-girl moment because these two are fabulous!) and the wonderful Nicolette Mason (who is as badass in real life as she appears on Instagram).
Special shoutout to all the ladies who braved the cold to hang out all day! It was definitely one for the books and I had so much fun meeting everyone!! One last thank you to Create & Cultivate for having me – what a dream and honor it was!