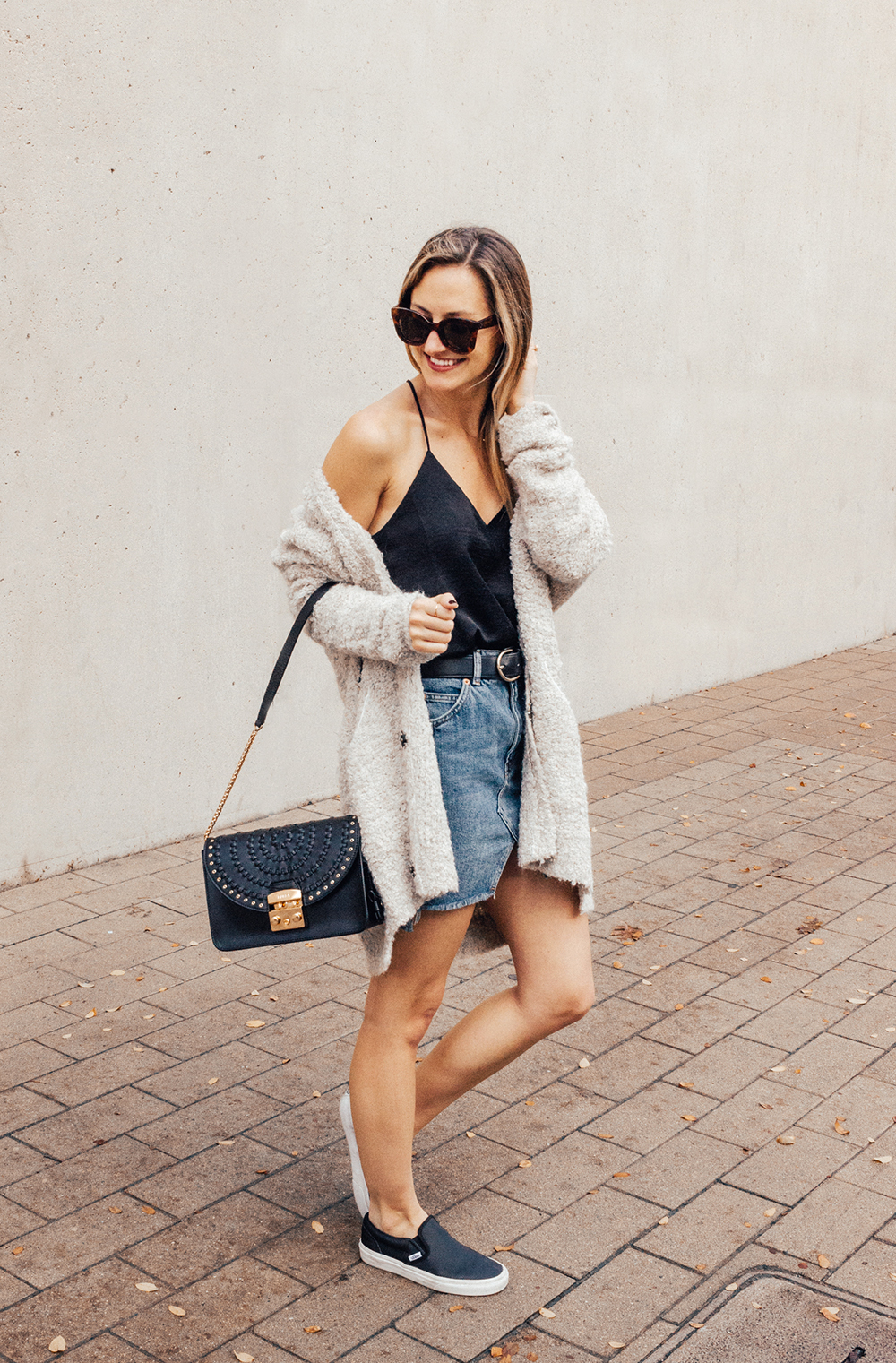 Today felt like spring in Austin! It was sooo lovely. I kept telling myself I should step away from my computer and go for a run…but alas, #monday, so maybe I'll make it outside tomorrow! 😉 Along with gorgeous spring weather comes a denim skirt (yep, you read that correctly, my 7th grade self would be very proud of me for rocking a denim mini 13 years later), a satin cami and some awesome kicks. Oh, and a stunning Furla handbag?! Again, my 7th grade, fashion obsessed self would be very proud.. 😉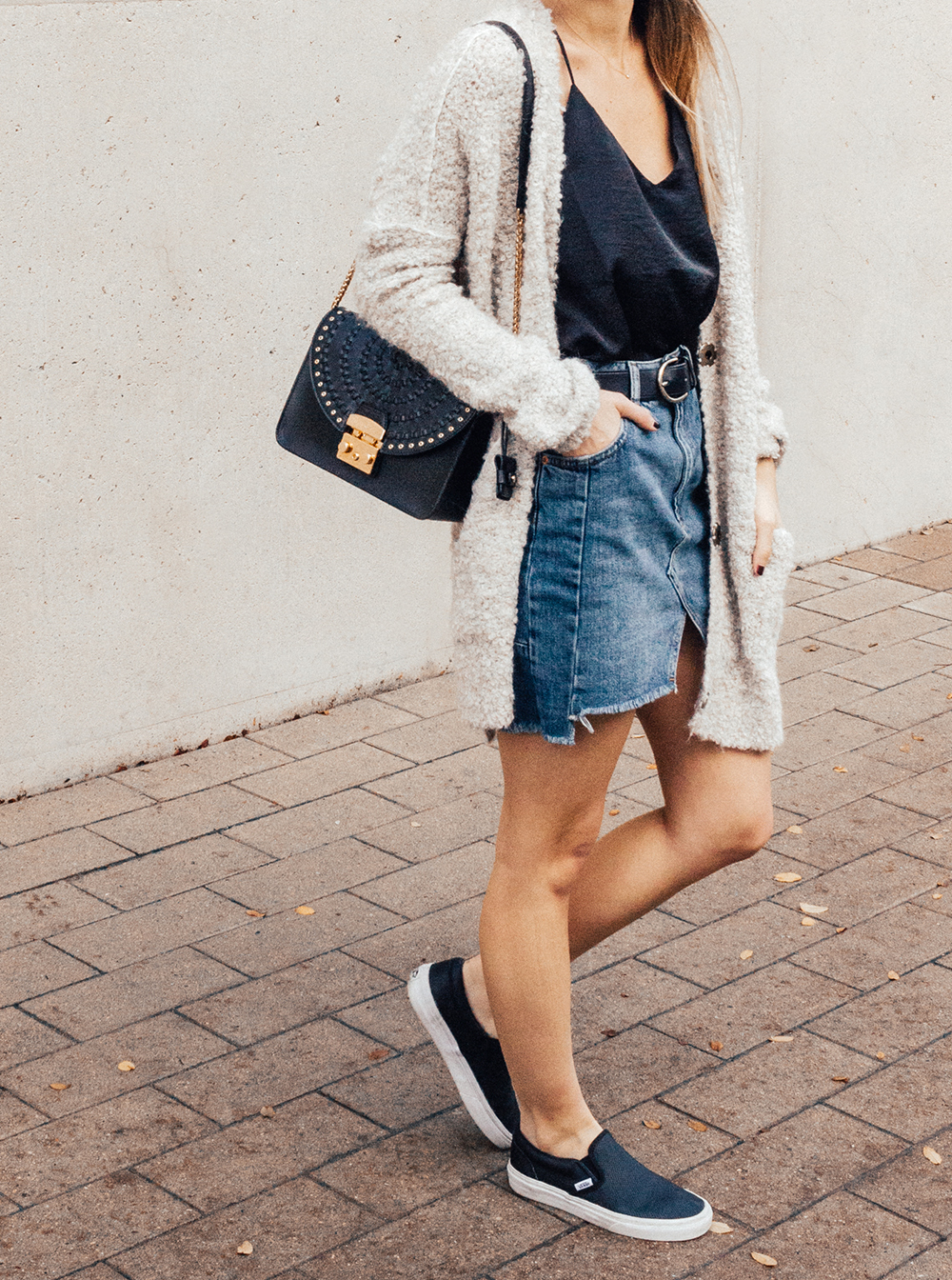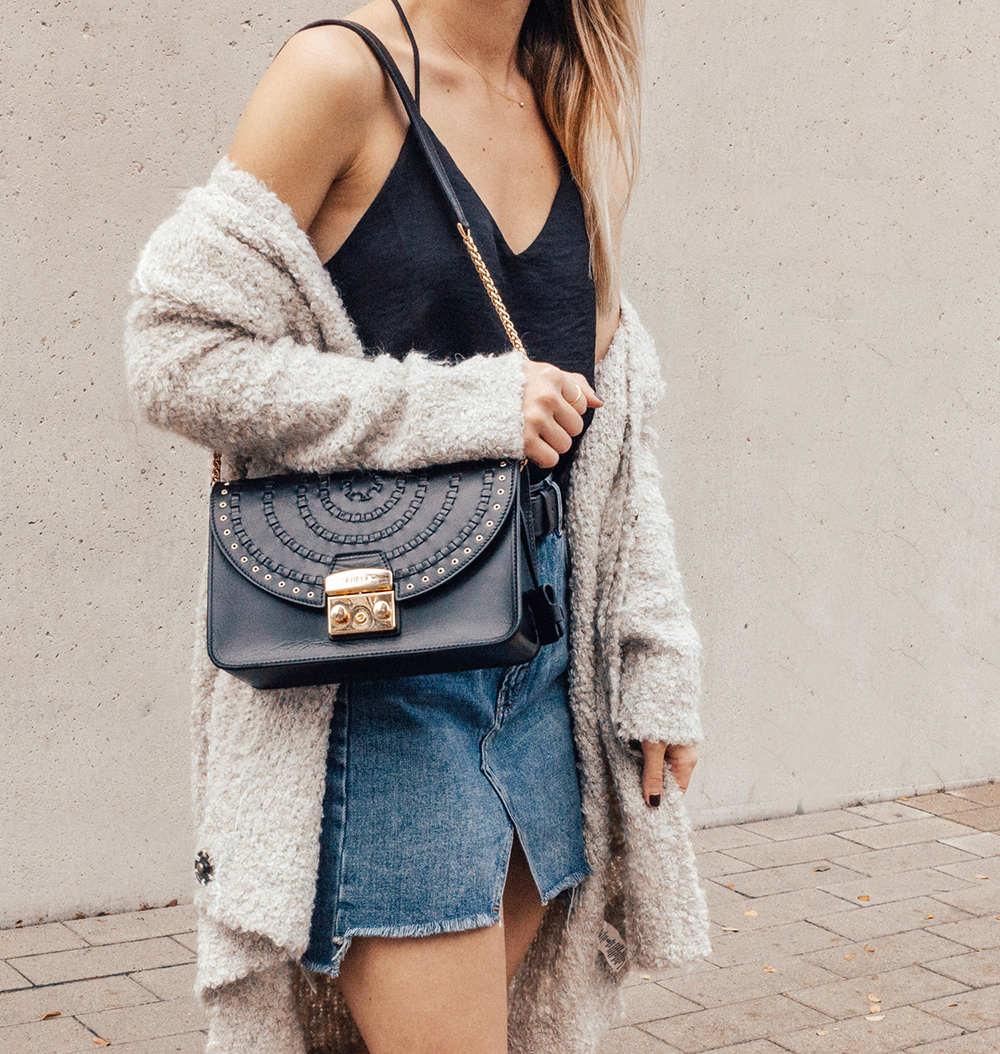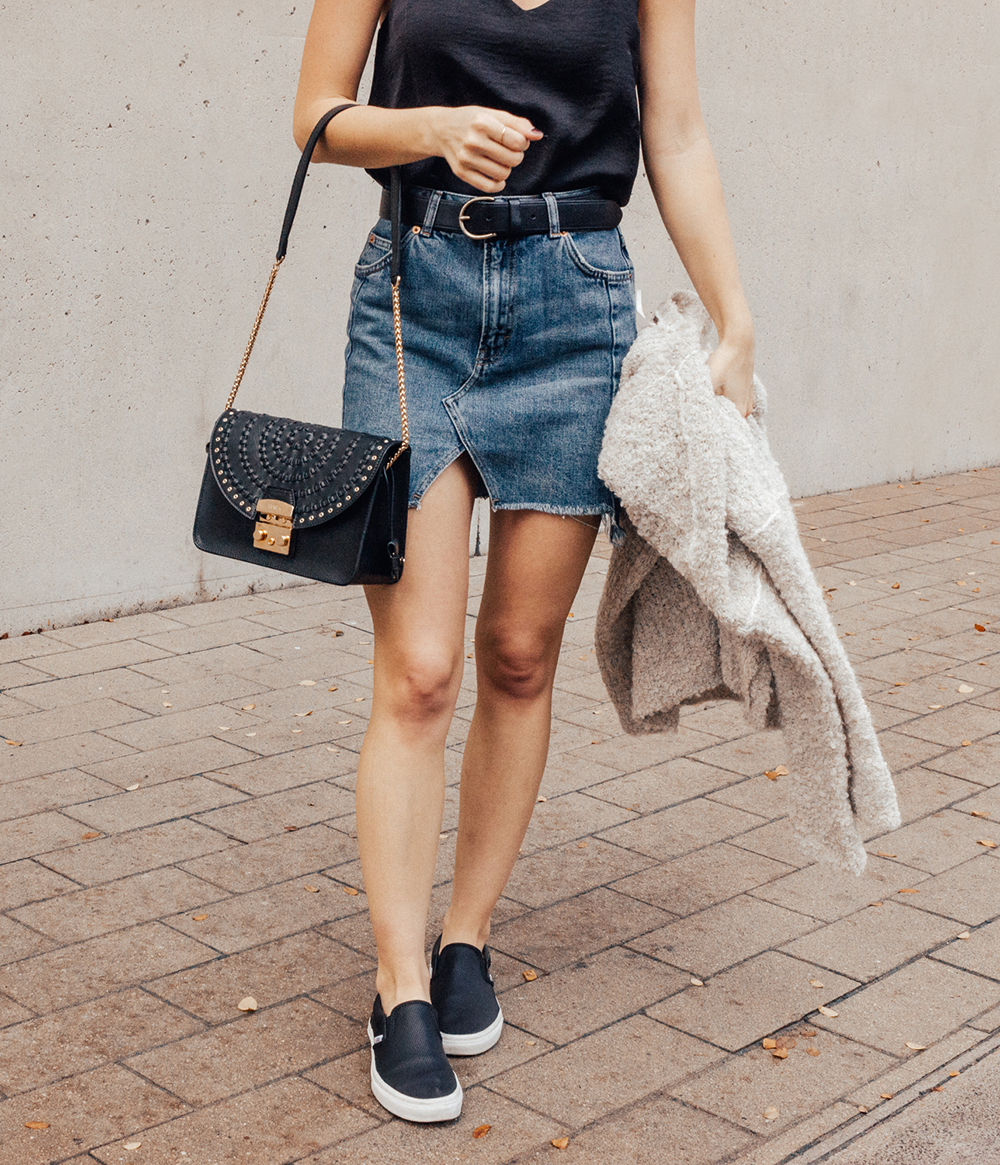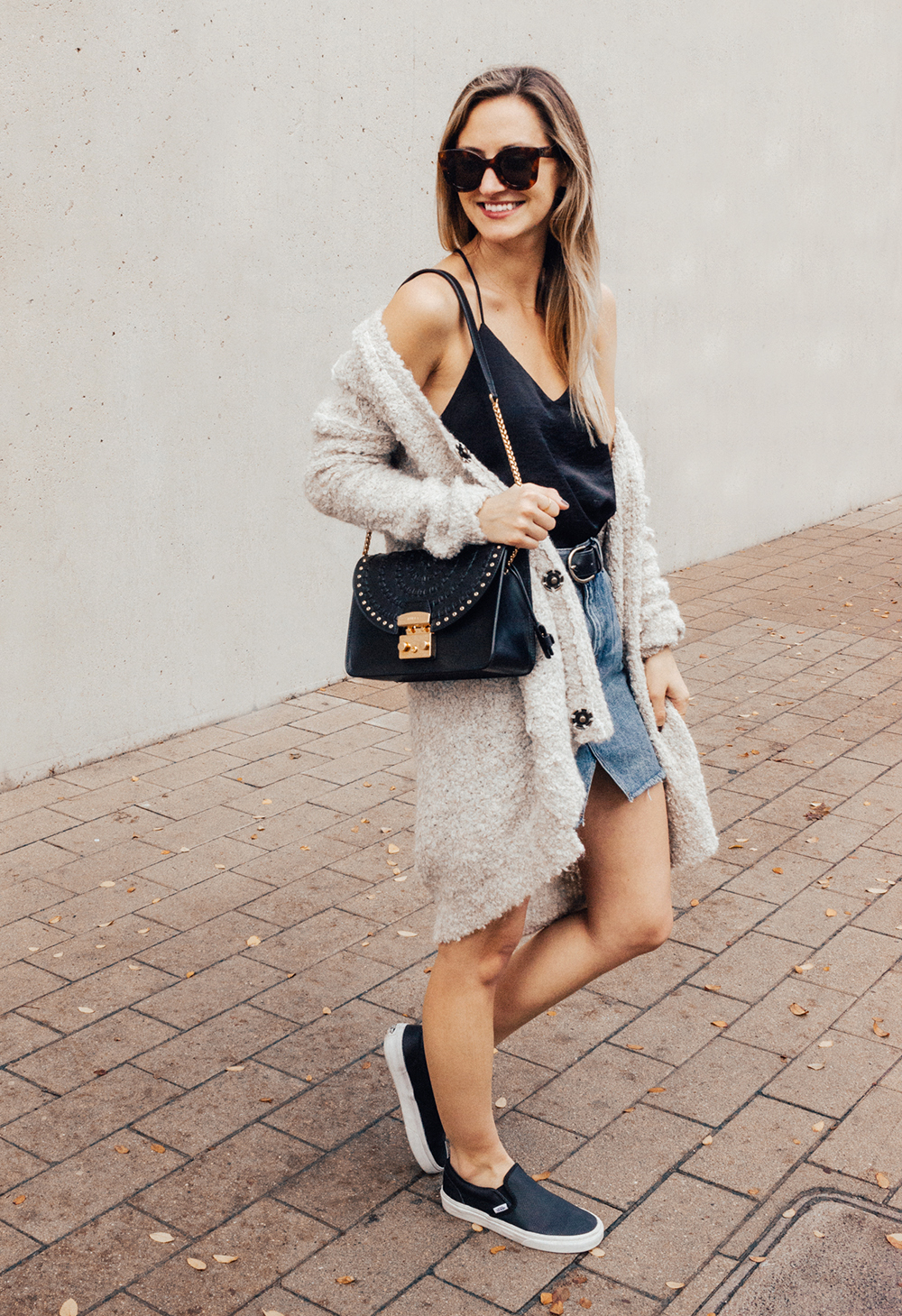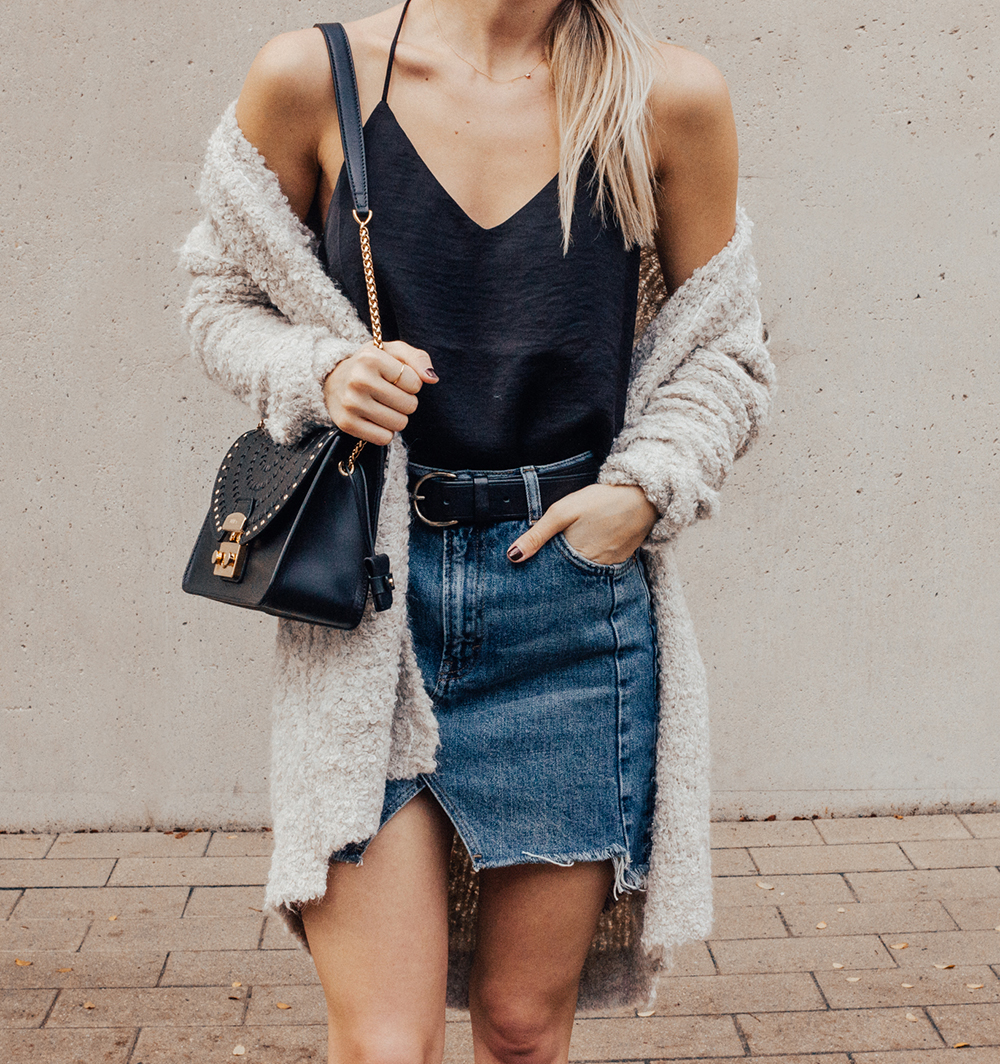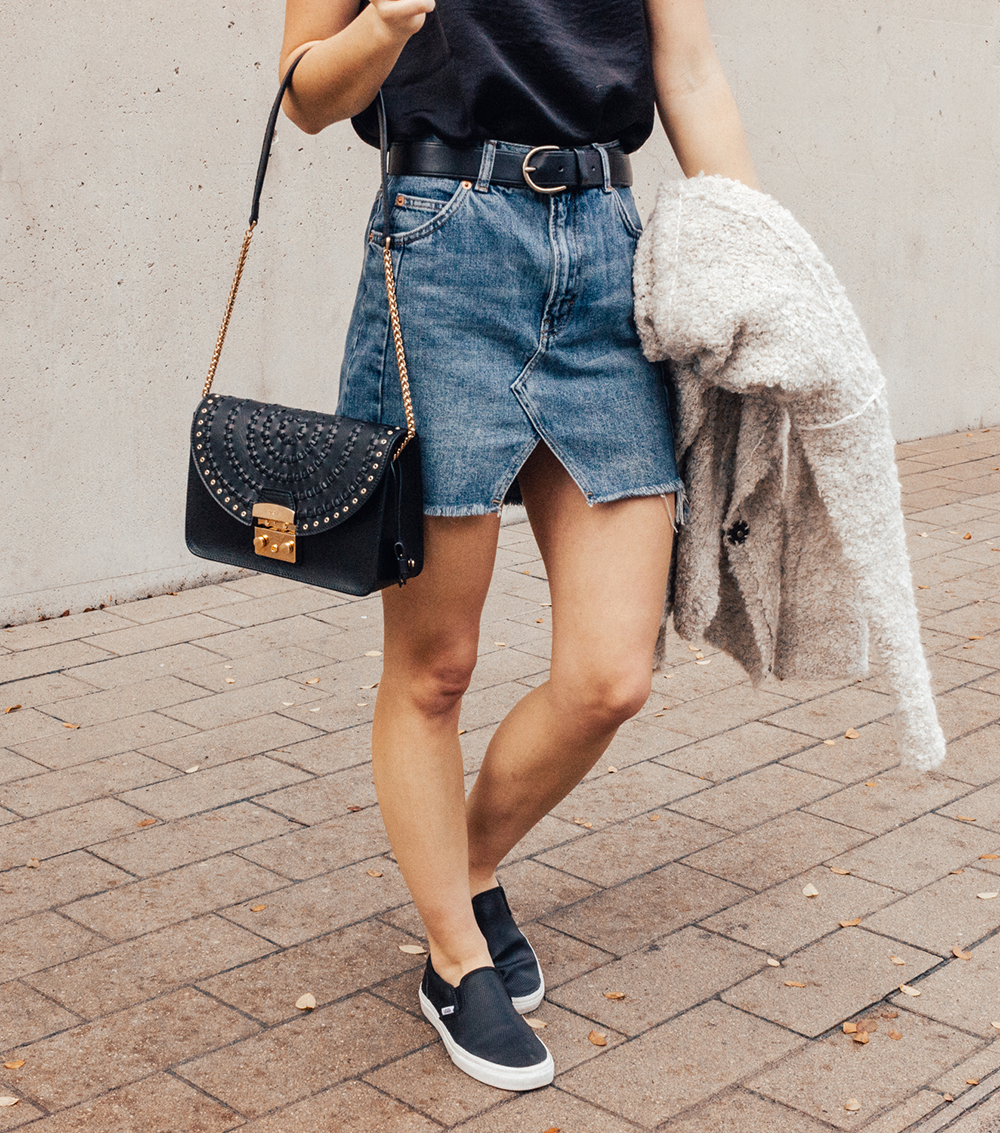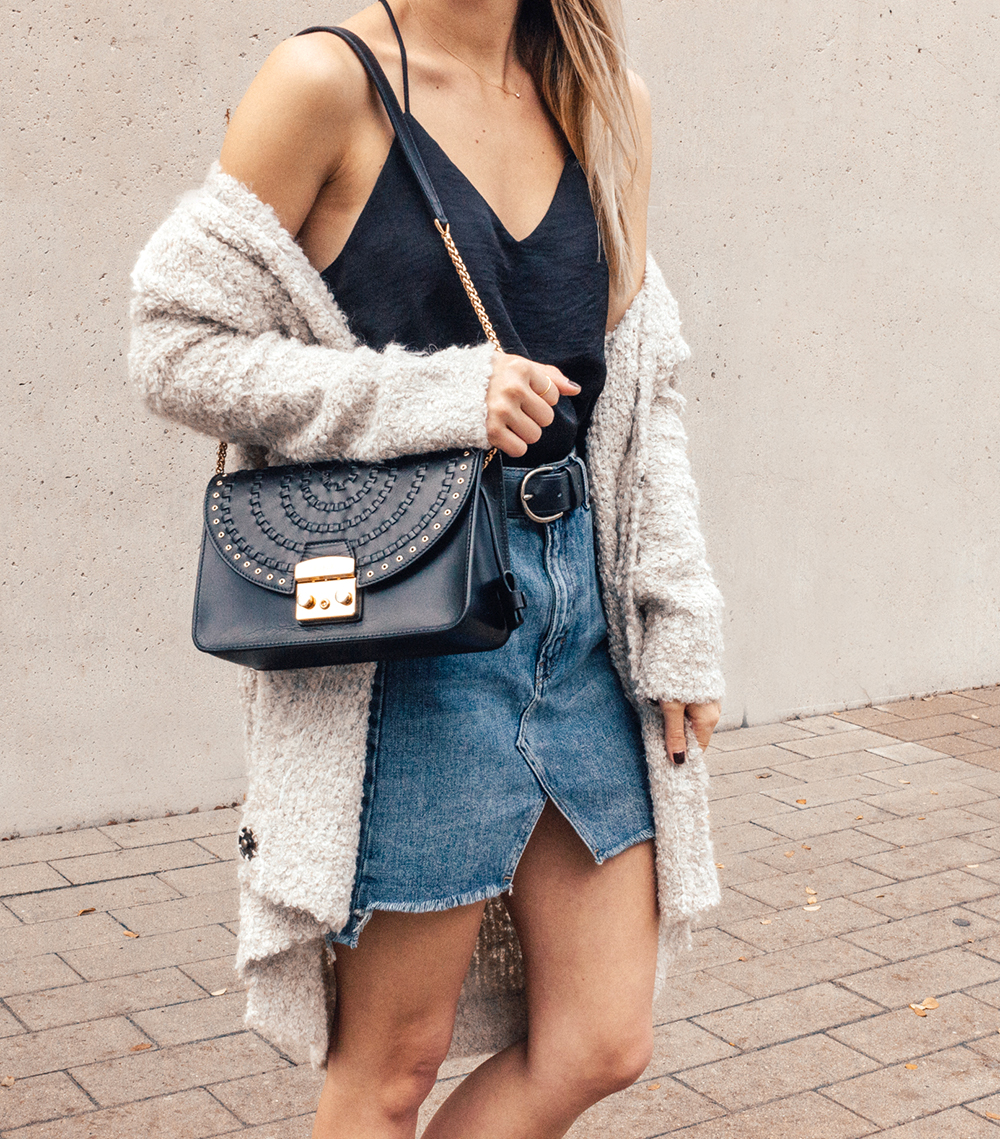 As y'all read in this blog post title, my denim mini is on major SALE for $31!!! (!!!!) – in other words, you NEED this! When I posted this skirt for the first time on my Instagram feed, one of my best friends in New York immediately texted me asking where it was from… which makes me feel pretty "cool" since my NYC friends are very picky fashionistas. Also… it's adorable + that price = yes yes yes. I am wearing a size US4, this brand runs small so order a size up – take note of the size references in the parenthesis on the skirt product page, they're very helpful and true!
My satin cami top is the same as the navy one I'm wearing in this post from two weeks ago….it is SO gorgeous and fits amazing. It's double lined, so you can wear a normal strapless bra without the awkward lines showing. I highly recommend!! Such a classic staple to have in your wardrobe and can be worn from season to season. I'm wearing a size small for reference.
My shoes are Vans and seriously THE best. I've had these for a couple of years and they've held up amazing! They travelled all over Europe with me over the summer and are still good as new. I love the effortlessly cool vibe they exude – Vans definitely has that aesthetic down!
Lastly, that insanely gorgeous handbag is by Furla and OMG I am still drooling over this thing! It's the perfect size, the leather detail is incredible and the gold hardware makes the overall bag look luxe with a little edge. Needless to say, I am majorly obsessed!! Furla always produces such gorgeous handbags, this is my second one! (I also have this one that I LOVE!).
Alrighty gals, that's a wrap – I hope your week is off to a great start, XOXO!
skirt – TOPSHOP / satin top – 4Si3NNA / cardigan – FREE PEOPLE / shoes – VANS / handbag – FURLA / sunglasses – CELINE (similar lower priced option HERE)