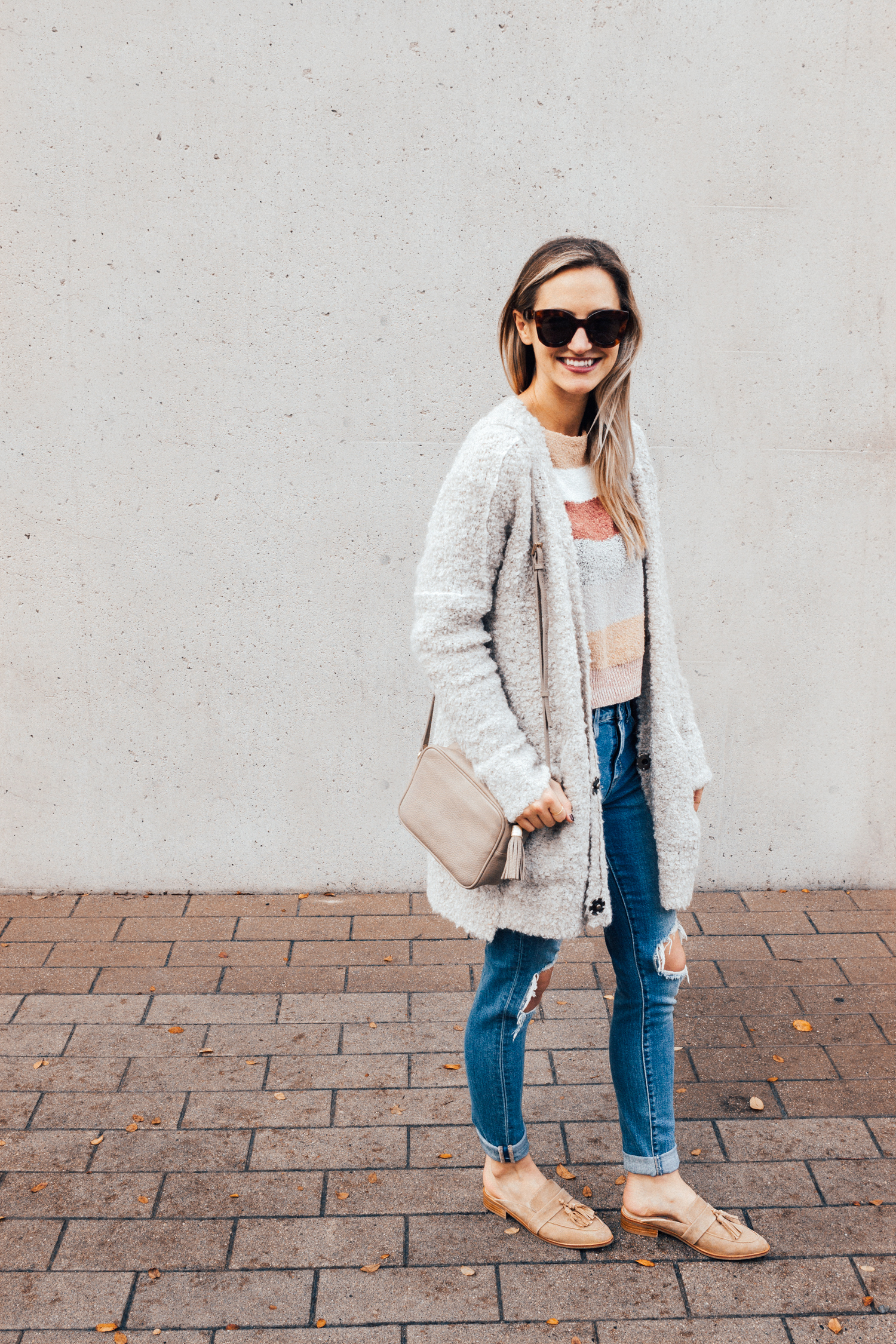 Hey ladies, how's your week going? Things have been movin' & shakin' in our world…now that I've got a pretty (…and clean!) workspace, I have been feeling even more motivated to wake up early and take on the day…it's the best feeling and has definitely given me a nice boost in my productivity! Thus, it's 7am and I felt compelled to wake up with the sunrise and get this post up for y'all! …Not to mention, coffee was calling my name as I lay in bed, ha!
This striped sweater is THE CUTEST!! Worthy of all caps because it's one of those precious pieces that is absolutely timeless, SO soft and can easily be layered now and worn with cutoff denim shorts (…and a belt!) in the spring. It's fairly light, so definitely a perfect pick if you live in those cities that don't really stick to seasonal weather…(looking at you, Austin, TX! Y'all…it was 75 degrees a few days ago…in JANUARY!)…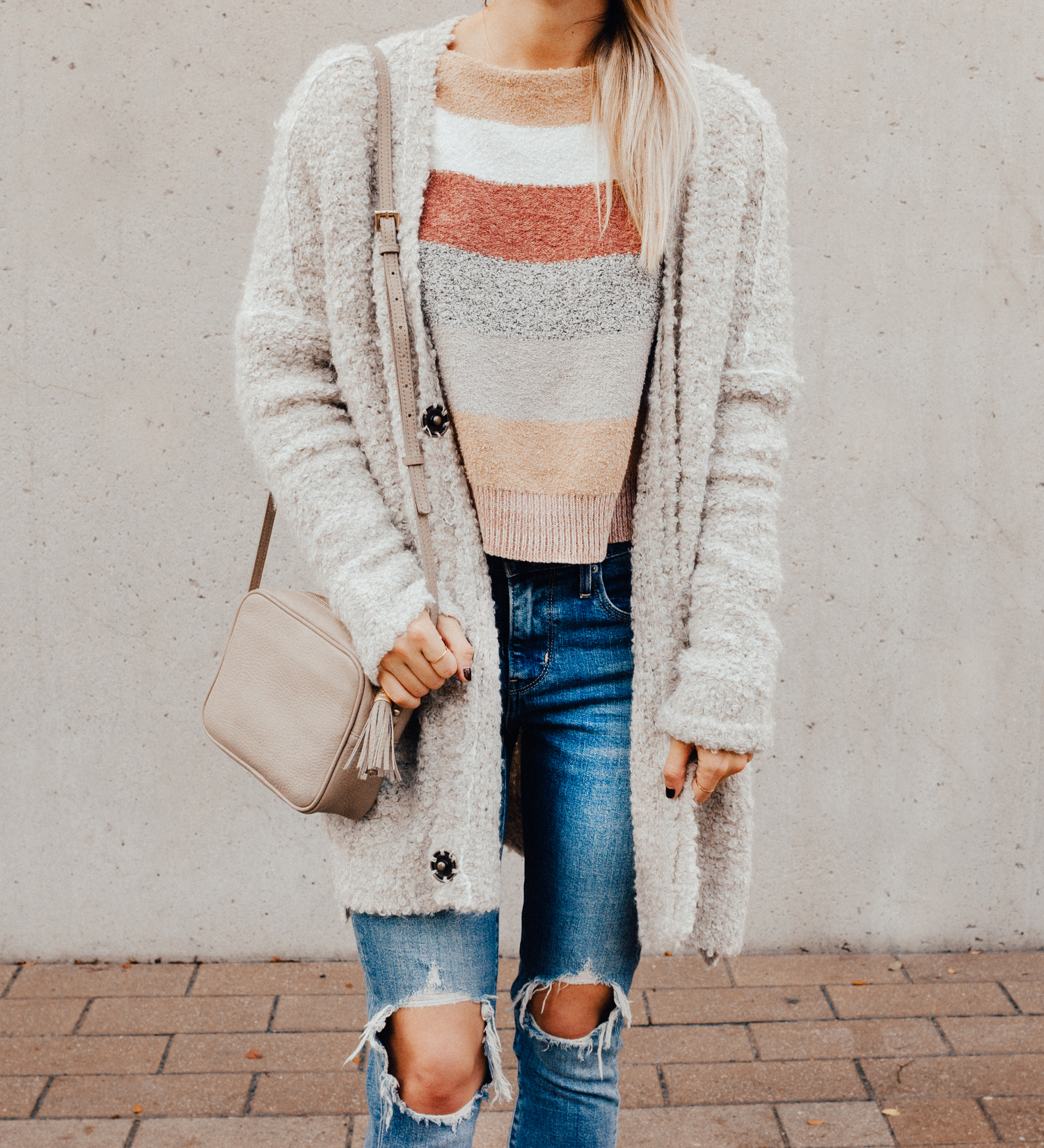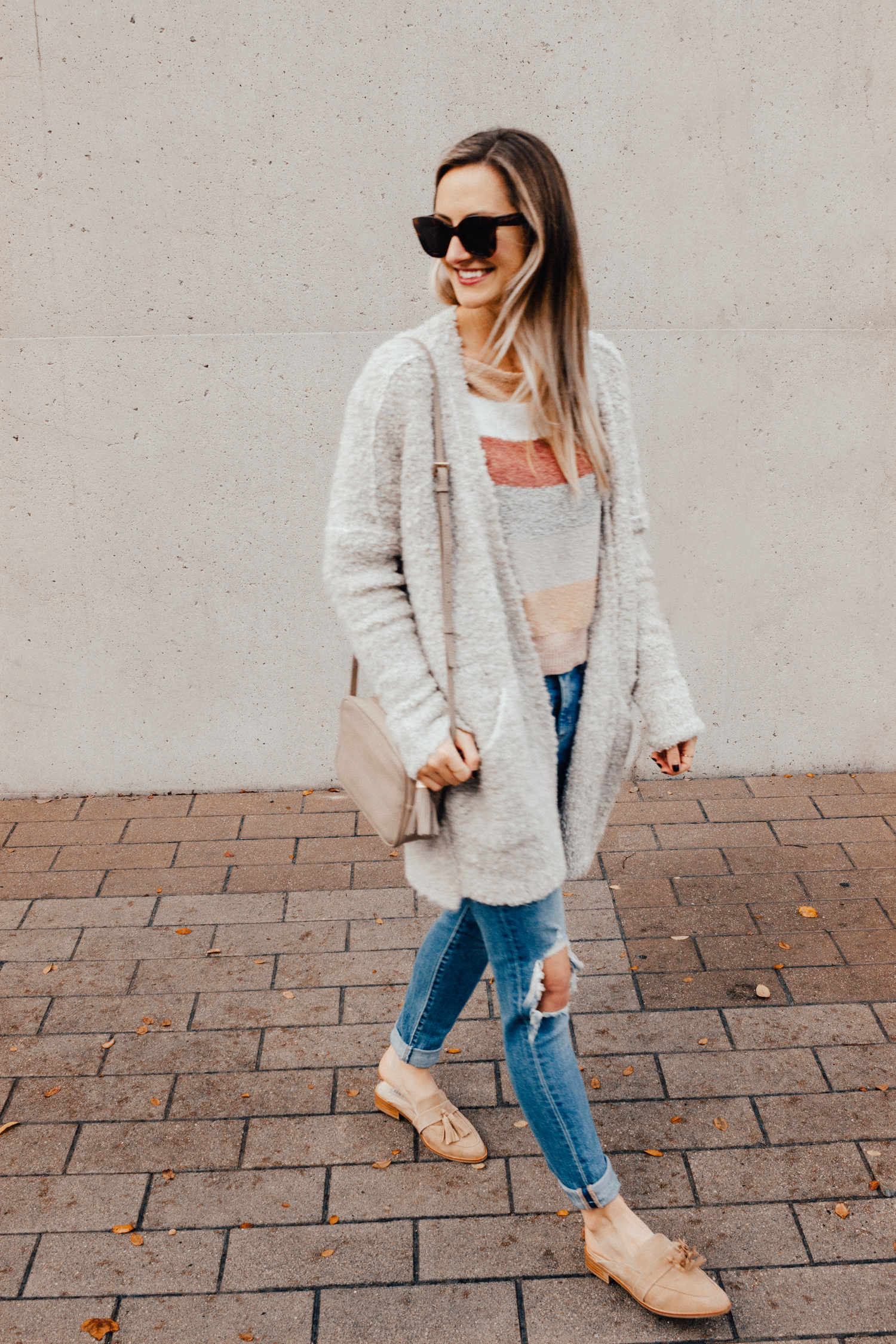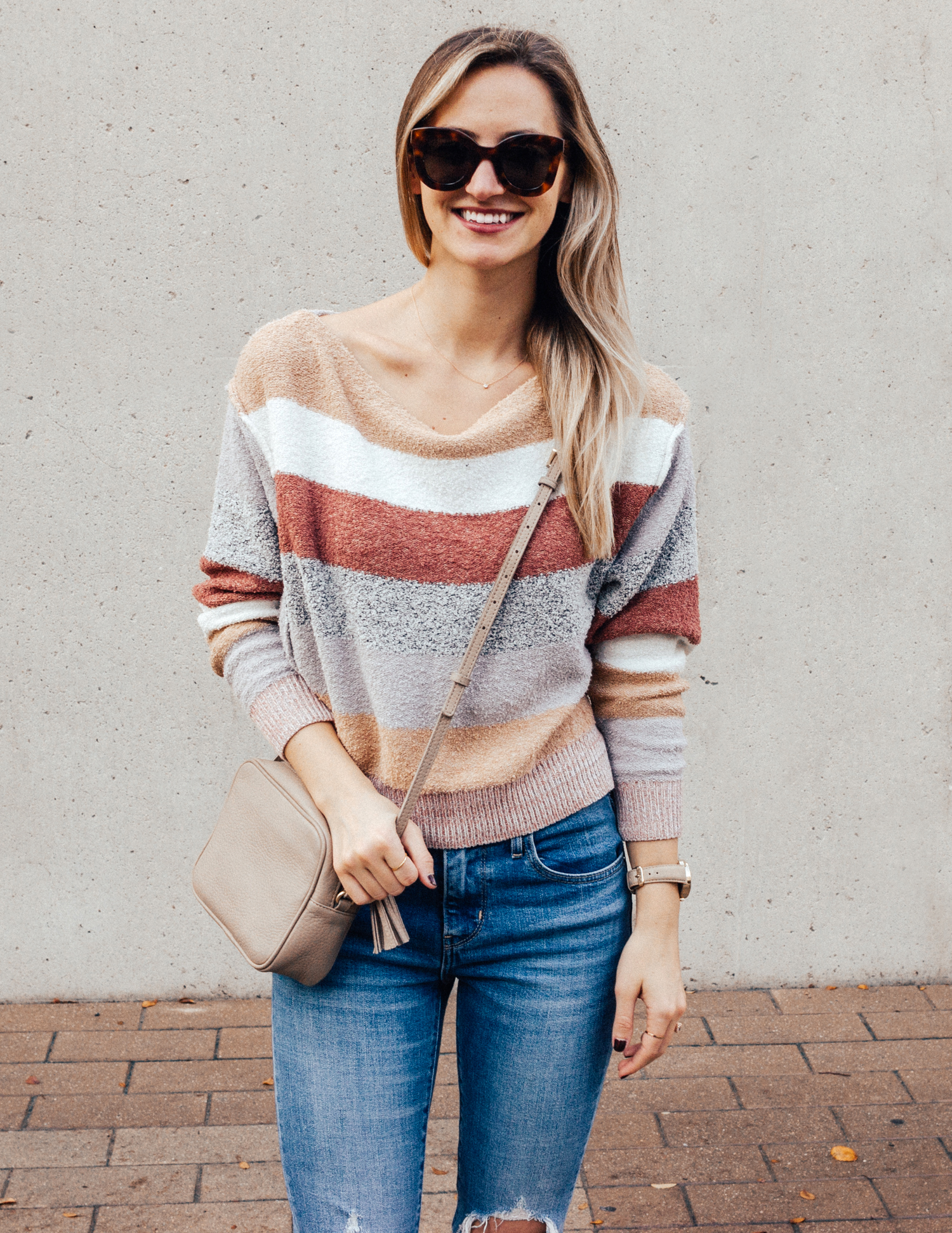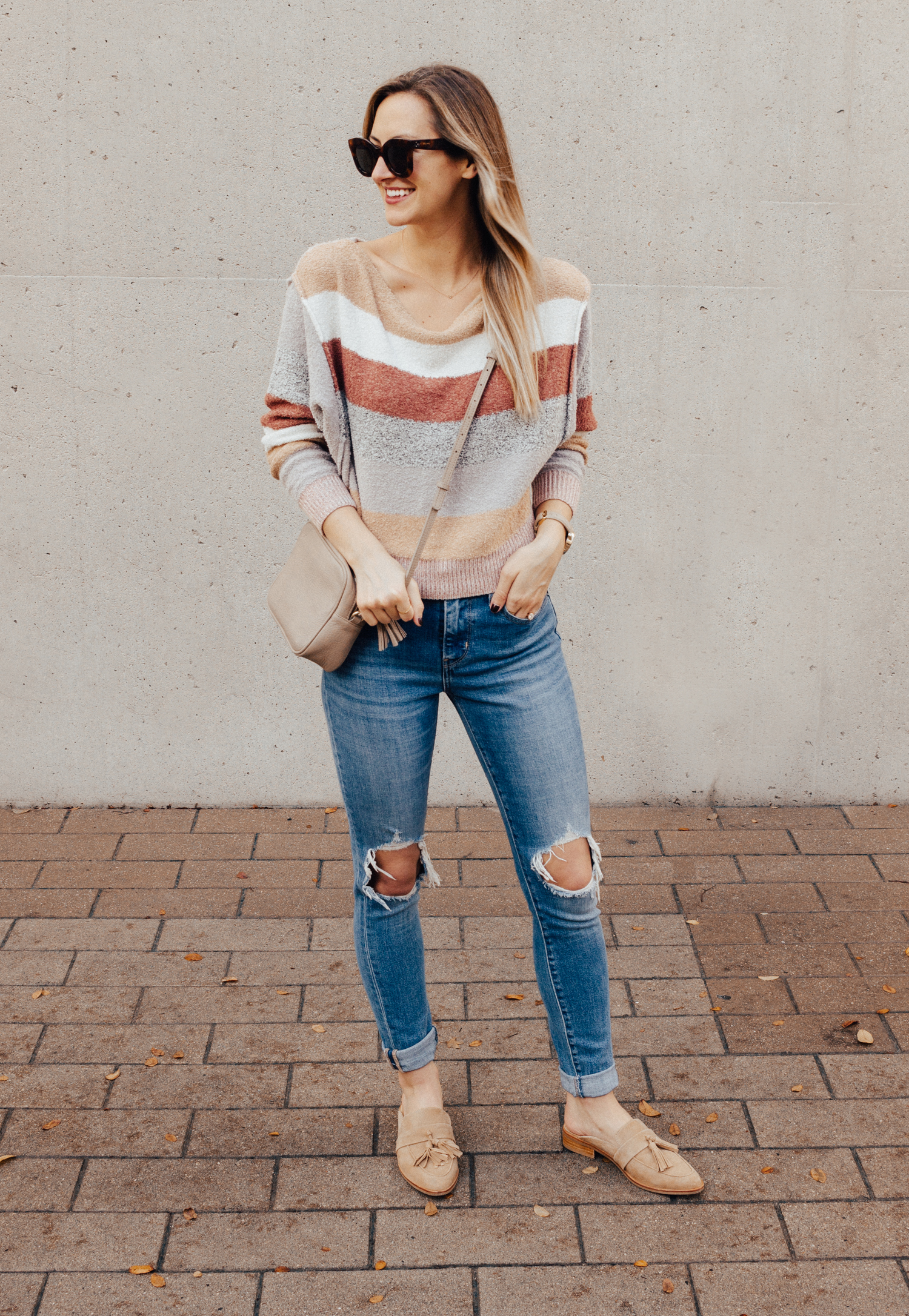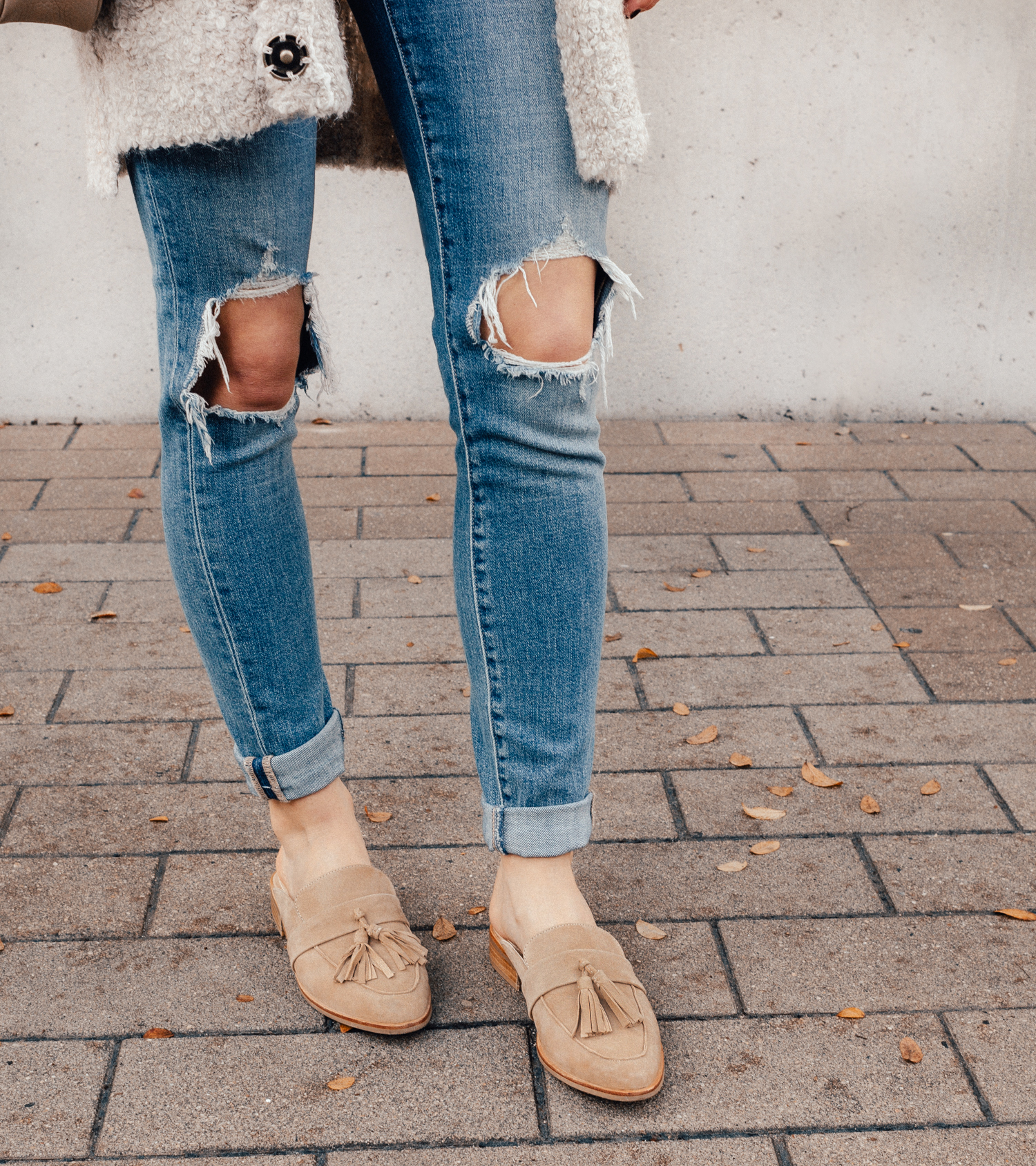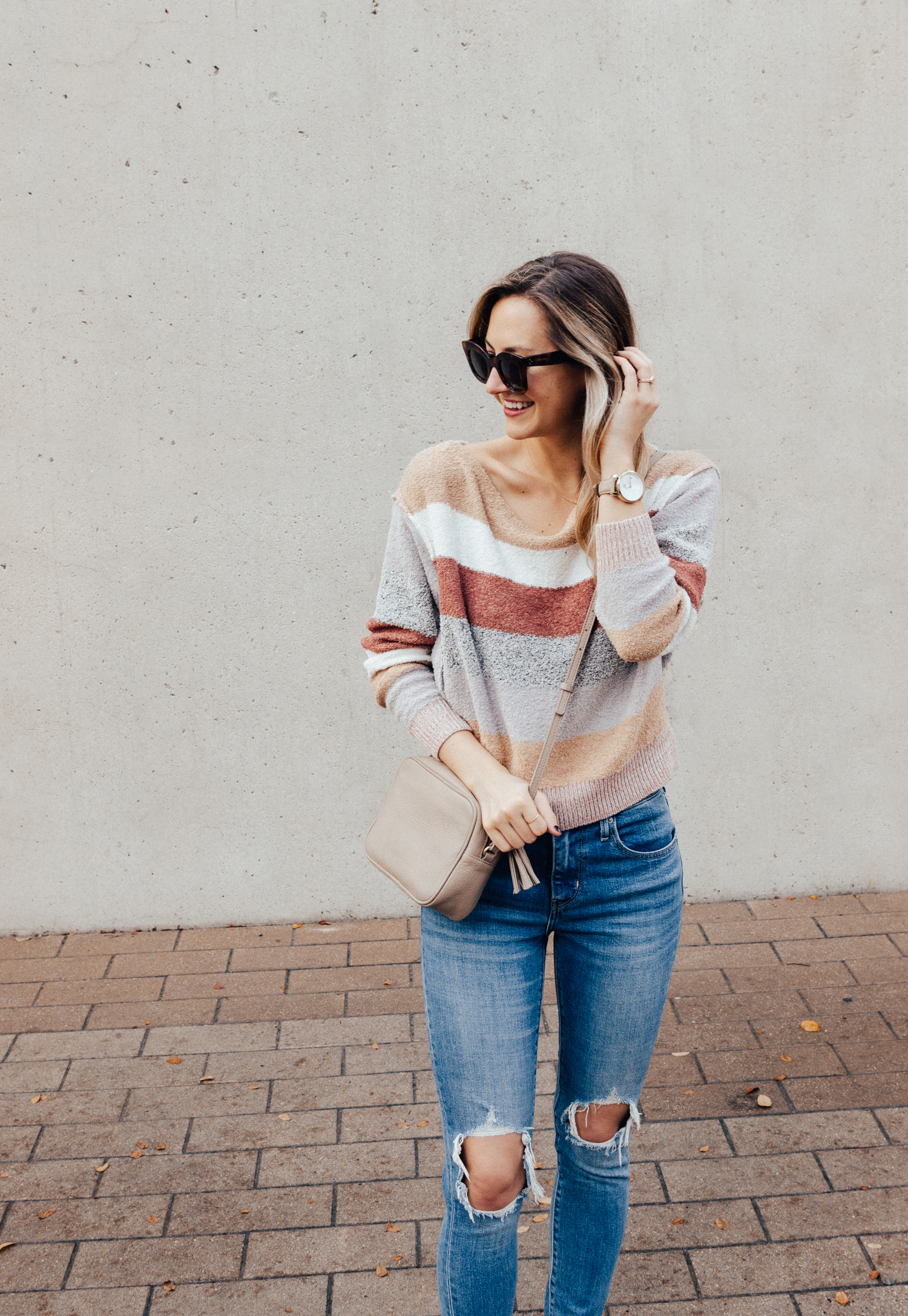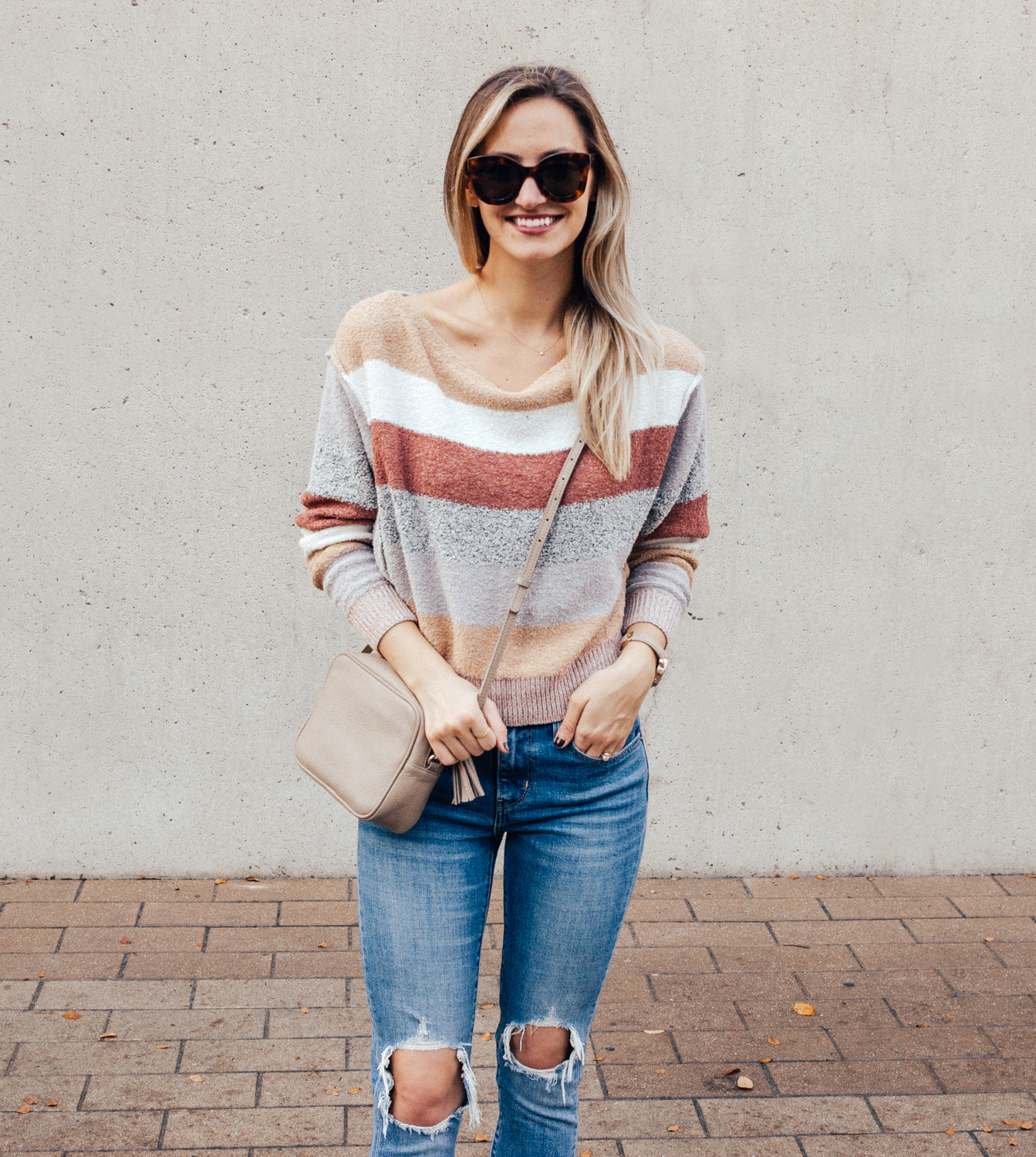 This striped sweater is by Free People and I'm wearing size XS for reference. I love the fun mix of textures and colors, they pair so well and are very flattering. It's a great staple piece to wear with jeans, or you can play it up and style it with a denim skirt and some darling little ankle strap heels (…as seen in this Instagram post).
I love the idea of layering sweaters (seriously makes for THE coziest outfit ever!), so I wore my trusty chunky knit cardigan (in the oatmeal color, size XS), also by Free People. (…I know, I am literally obsessed with so many of their pieces this season!!). The length is perfect and I love the exposed button details – I get compliments on this thing every time I wear it, highly recommend! Ps. If you get itchy from wool in your clothing, I recommend getting this cardigan instead – it still has that equally cozy + effortlessly oversize look to it, but without the itch!
My jeans are Levi's and they are phenomenal…hence why I wear them in so many posts these days. Just $88 and hit right above your hips, making them so comfy to wear while you eat (#priorities, obvs) but also reaaaally cute with a belt and a tucked in tee or sweater. They fit TTS for reference.
Lastly, my new tassel slides are by Steve Madden and I have worn them as much as I wear these jeans…which is a LOT! I am in love with the color (it goes with everything) and they add a smart, elevated touch to any outfit. Super comfy and also come in black and silver, they fit TTS.
Wishing y'all a fabulous start to your week!! Ps. A HUGE thank you for all of the incredible feedback I received from my last post, y'all inspire me daily with your kind words and I am so excited to answer more questions as we dive deeper into the new series! XOXO
sweater – FREE PEOPLE / cardigan – FREE PEOPLE / jeans – LEVIS (if sold out of your size, more available HERE) / shoes – STEVE MADDEN / handbag – GIGI NEW YORK / sunglasses – CELINE (similar lower priced option HERE)