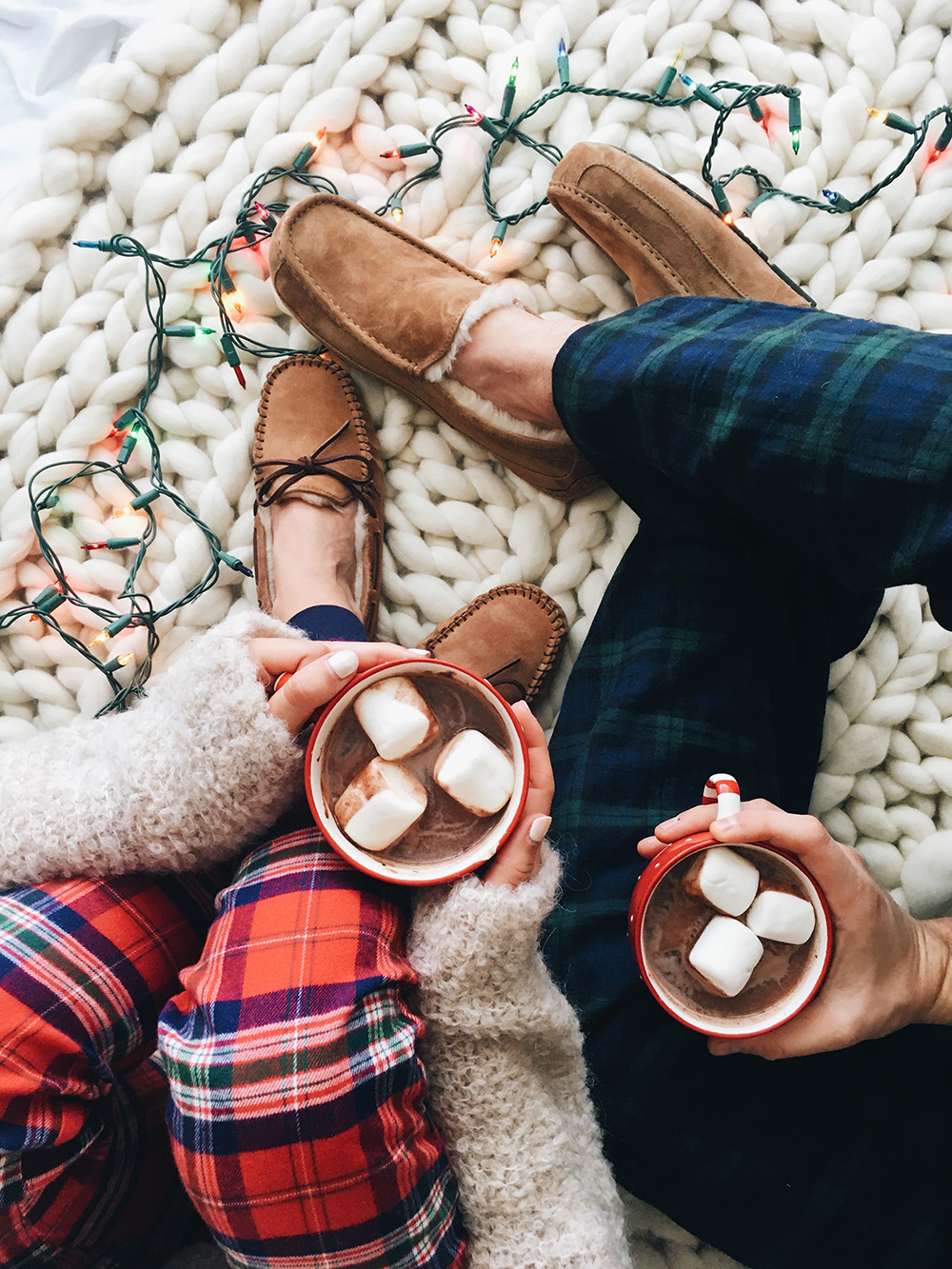 Ooh girls, I've got THE best gift idea for the men (…and women!) in your life! If there's one thing that's foolproof, it's a cozy gift that can be used EVERY single day! I don't know about y'all, but I am insanely obsessed (no really, like…I loooooove them) with Ugg slippers. Working from home, I need something to keep my feet warm and comfortable at all times – so from the moment I wake up and step out of bed, to the time when I slip out of my moccasins and back under the covers at night, I can say with certainty that my feet are very happy with my Ugg shoes. Thus, it's no surprise that I pretty much did a happy dance when I had to the chance to partner with Nordstrom and feature Ugg shoes as the perfect gift idea for anyone, and in particular, the men in your life! (…And let's be honest, guys are SO hard to shop for!!).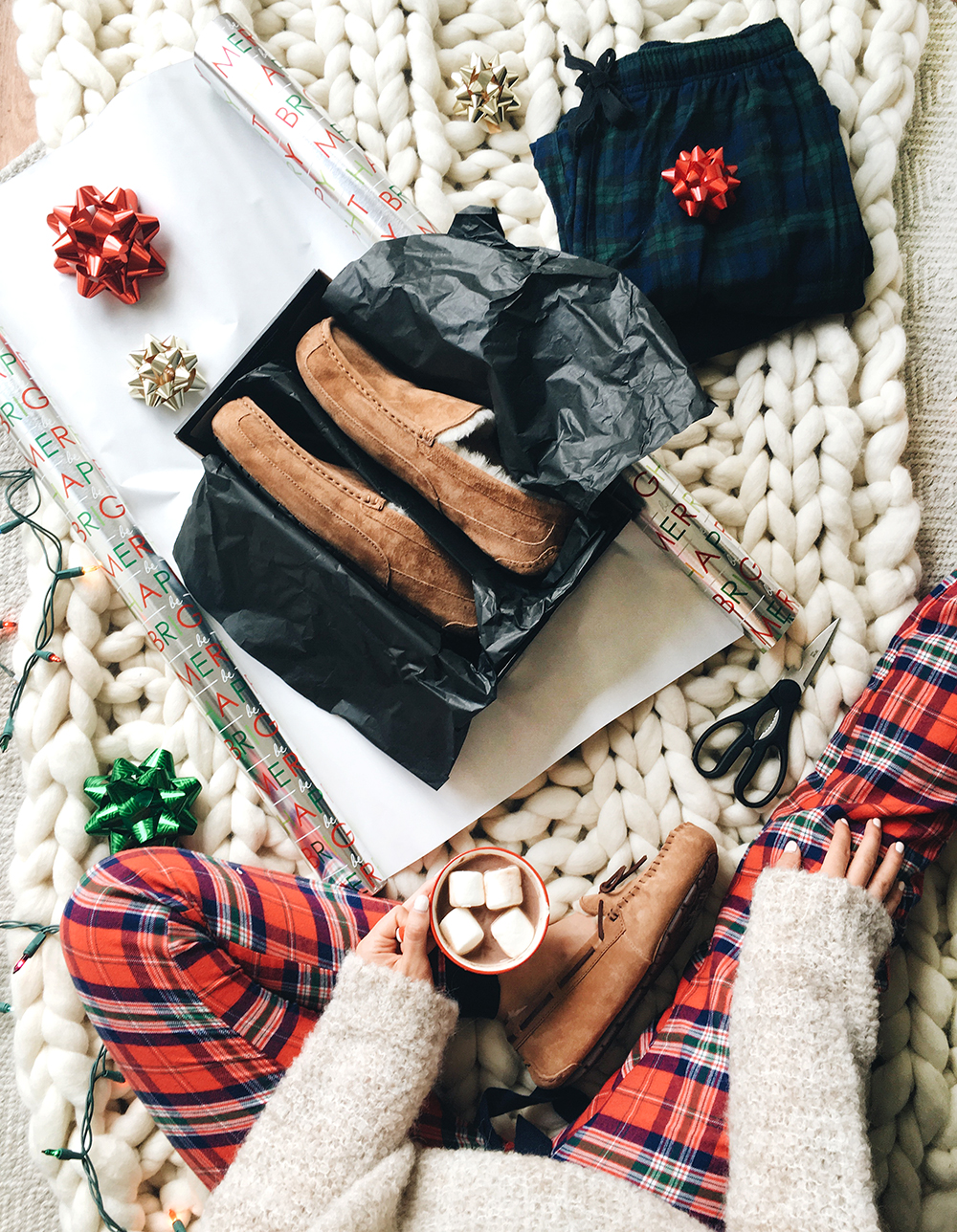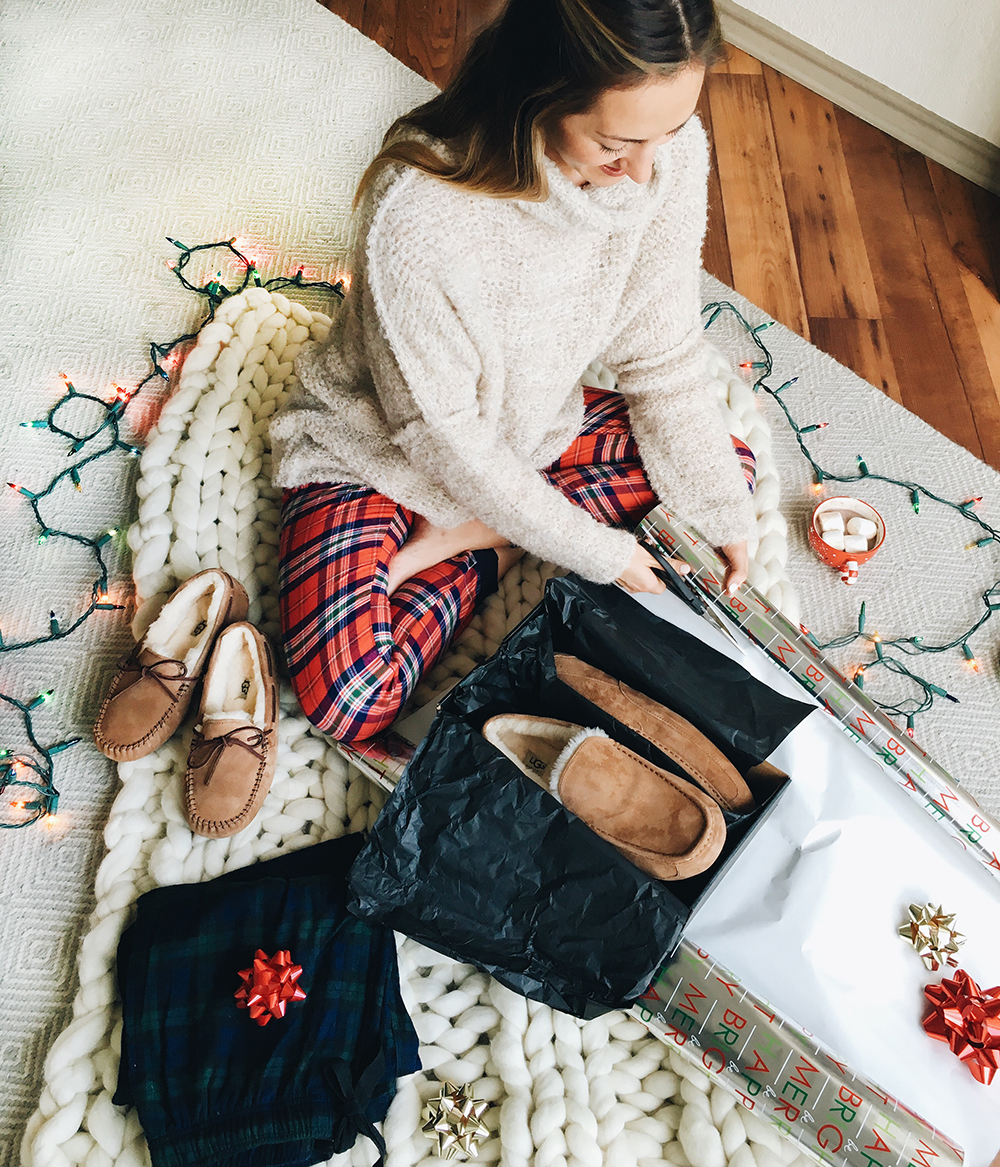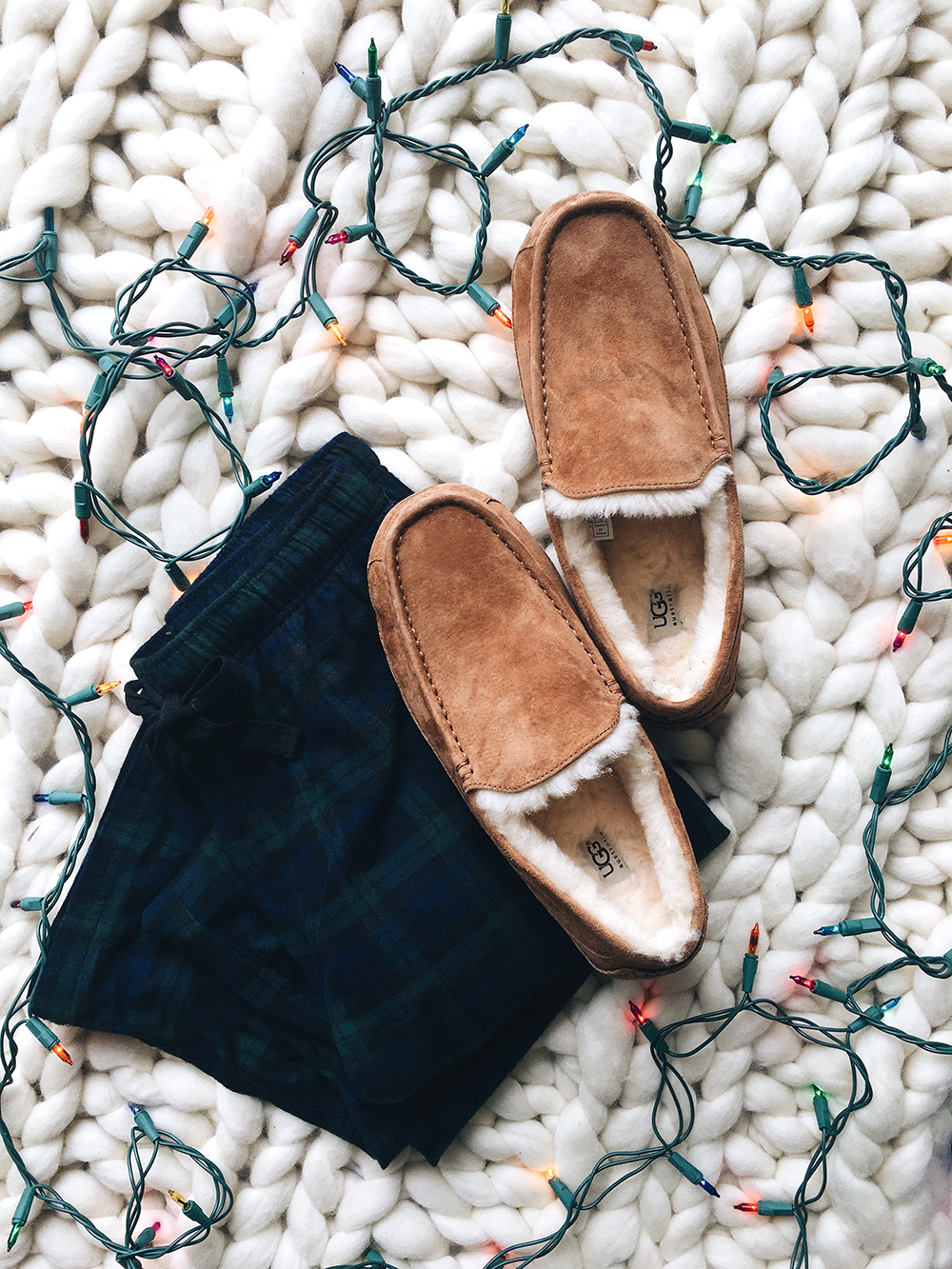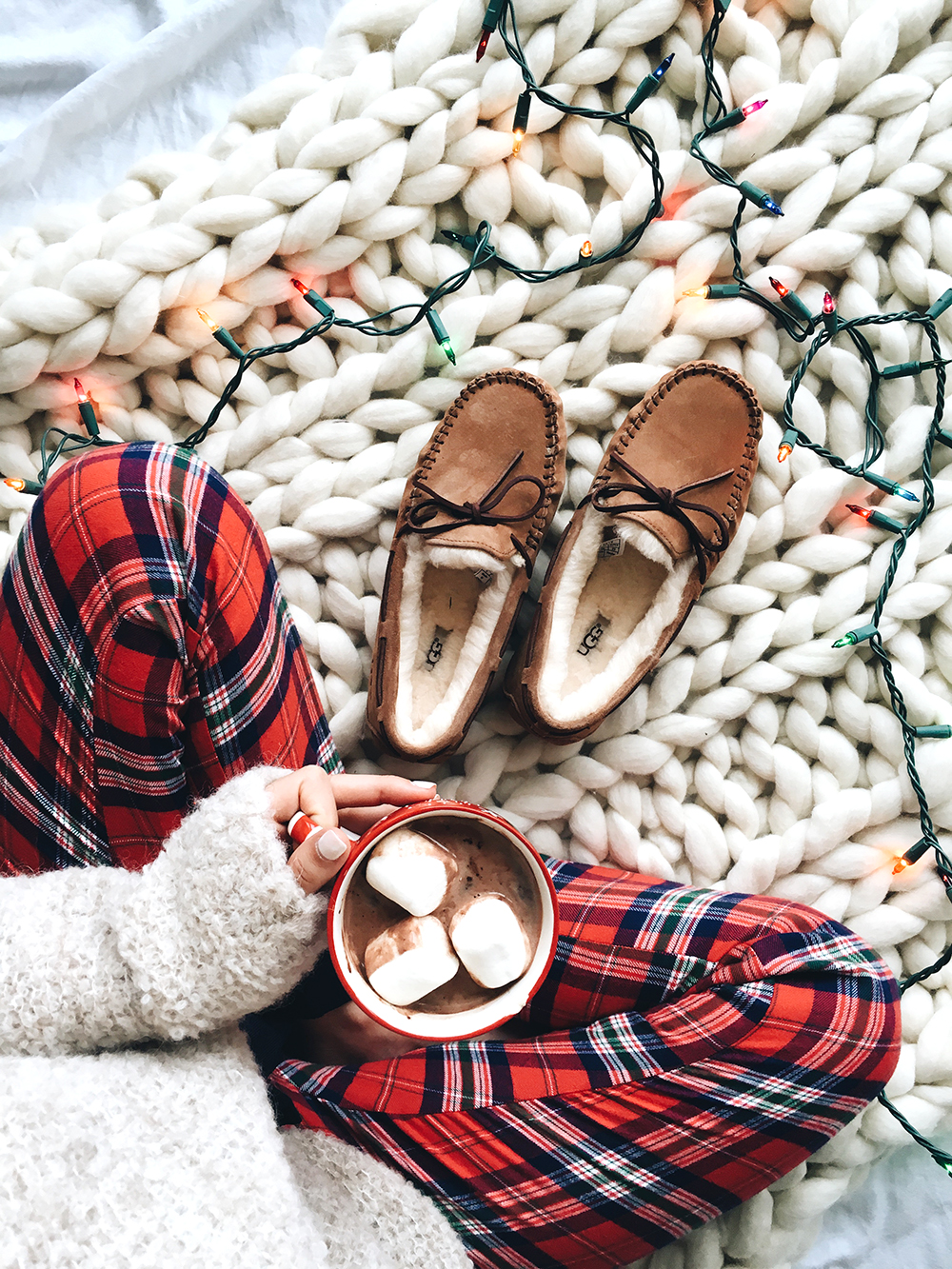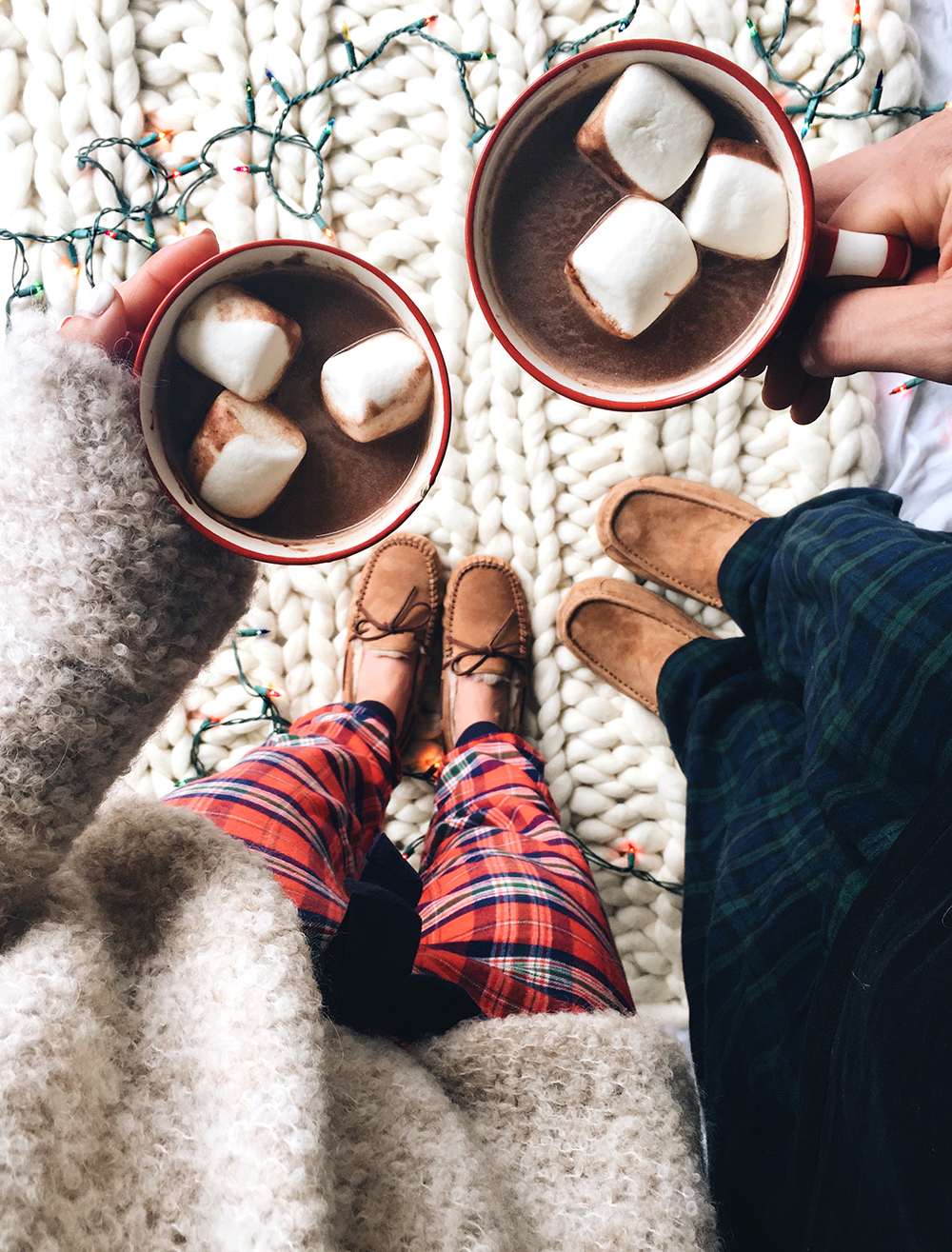 My love for house slippers (…y'all, that is a real thing I just said haha!) began back in high school. Both of my parents asked for a new pair of Ugg shoes each year for Christmas, so I caught on quickly that once you hit adulthood, cozy shoes around the house are apparently a must. Though I didn't notice at the time, I can now remember my parents in zombie mode until they had their morning coffee and their house slippers were on, ha! Hey, I am totally right there with them these days! It didn't take long for me to jump on the bandwagon…after I graduated college, let's just say I quickly became a homebody and preferred staying in and cozying up on the sofa to anything else. Thus, my warm moccasins were never far from me!
I don't know about y'all, but I often have a reaaaally hard time shopping for guys. I typically go out and buy the trendiest bar accessory (…which is generally a fail…but hey, it sure looked great on Pinterest, ha!), and sadly it never gets taken out of the box. Thus, in thinking of a smart, practical gift that will actually get some serious use, Ugg slippers are a definite DO! If you want to get cute, go ahead and pair the shoes with a soft pair of pajama pants (Blake = looooves when I get him PJs!) …viola, a cozy and useful gift idea. And hey, you might as well scoop up a pair for yourself in the process! 😉 Call me a major dork, but I love matching with Blake haha…I think it's adorable and so much fun!
Whether you're looking for a foolproof gift for your hubby, boyfriend, dad, brother, etc., definitely scope out the Ugg selection at Nordstrom – they carry so many amazing style options. I love that Nords is a one stop shop for all the folks on your holiday gift list…certainly eases the stresses of holiday shopping!
Shop our shoes & jammies below – PS. Order a full size up with the moccasin slippers, they run snug with all that cozy shearling! XOXO
BLAKE'S LOOK: UGG SLIPPERS / TOPSHOP PJ PANTS / BLACK LONG SLEEVE TEE
MY LOOK: UGG SLIPPERS (order a full size up!) / PJ PANTS / FLUFFY SWEATER (on sale!)
A big thank you to Nordstrom for sponsoring this post! All opinions are my own.