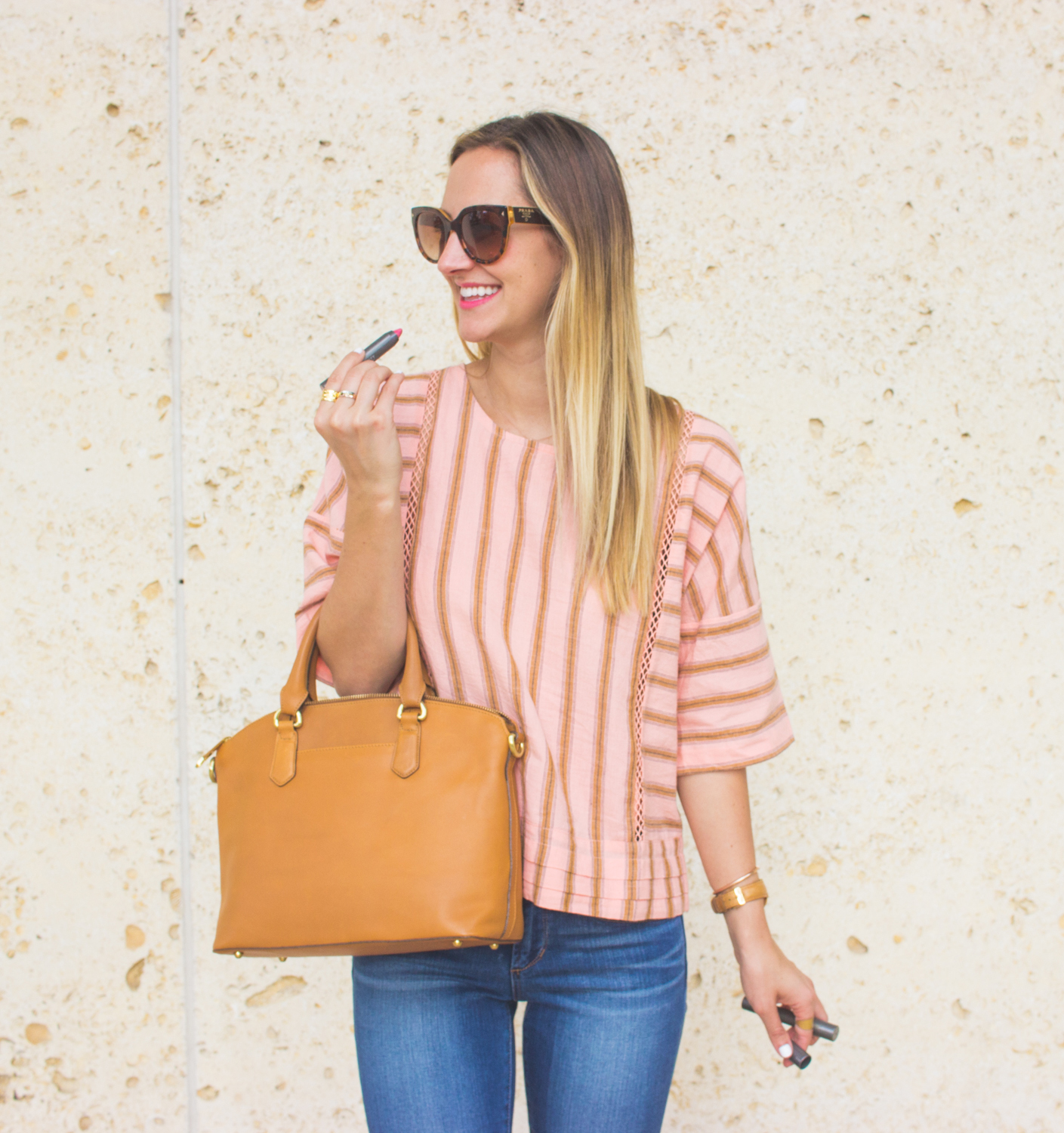 Hey ladies, another makeup post headed your way! While we're still in the heat of summer where bright lips are totally acceptable (…then again, if you want to rock a bright lip in the winter, more power to ya!), so I thought I'd share one of my favorite pink shades and my summer makeup checklist with y'all!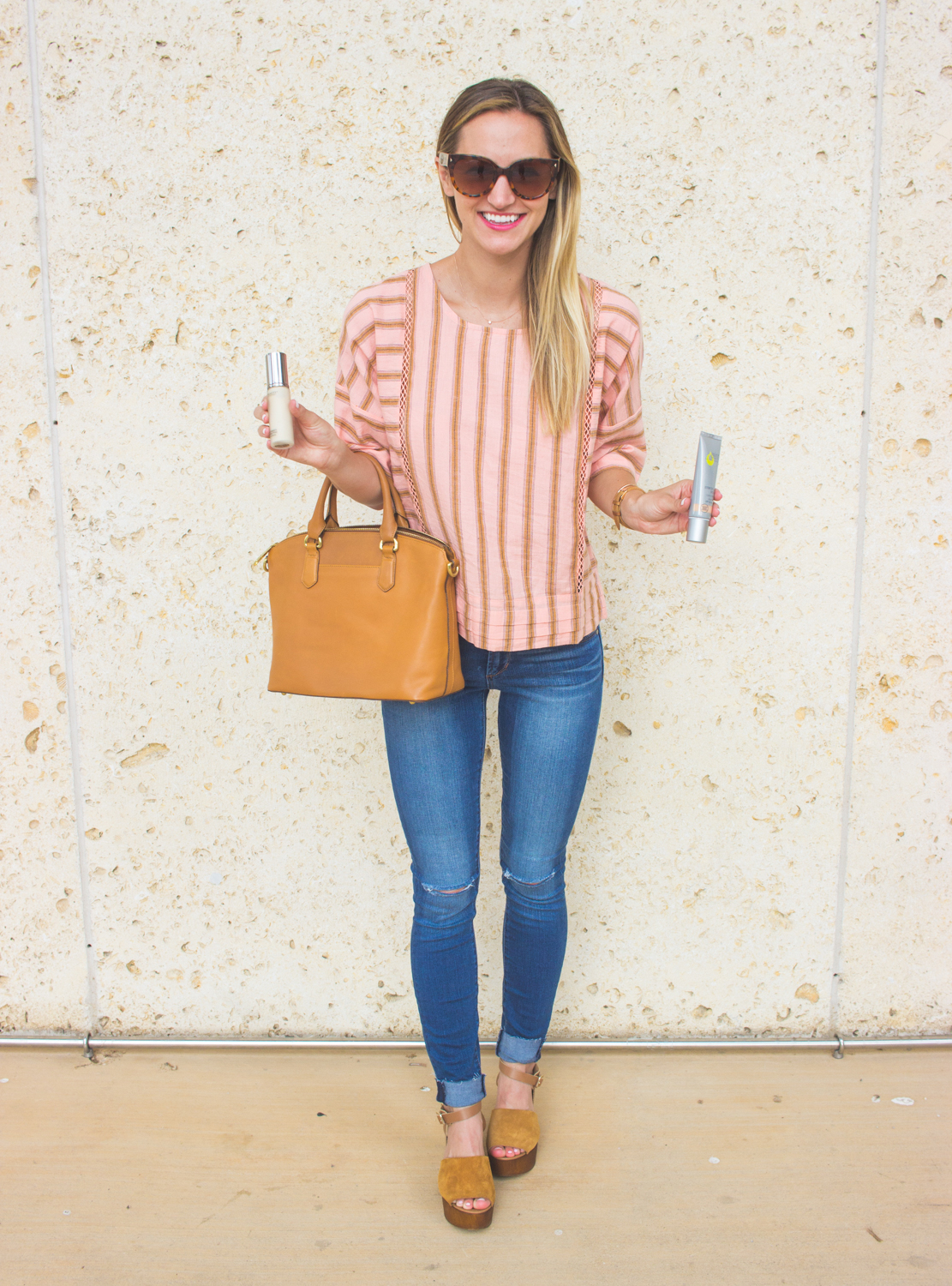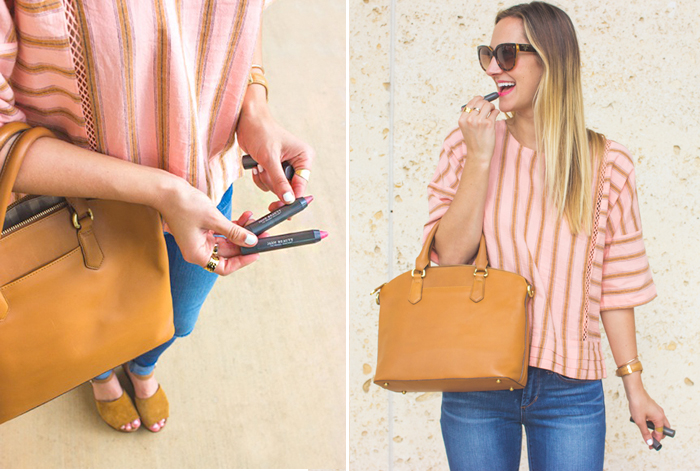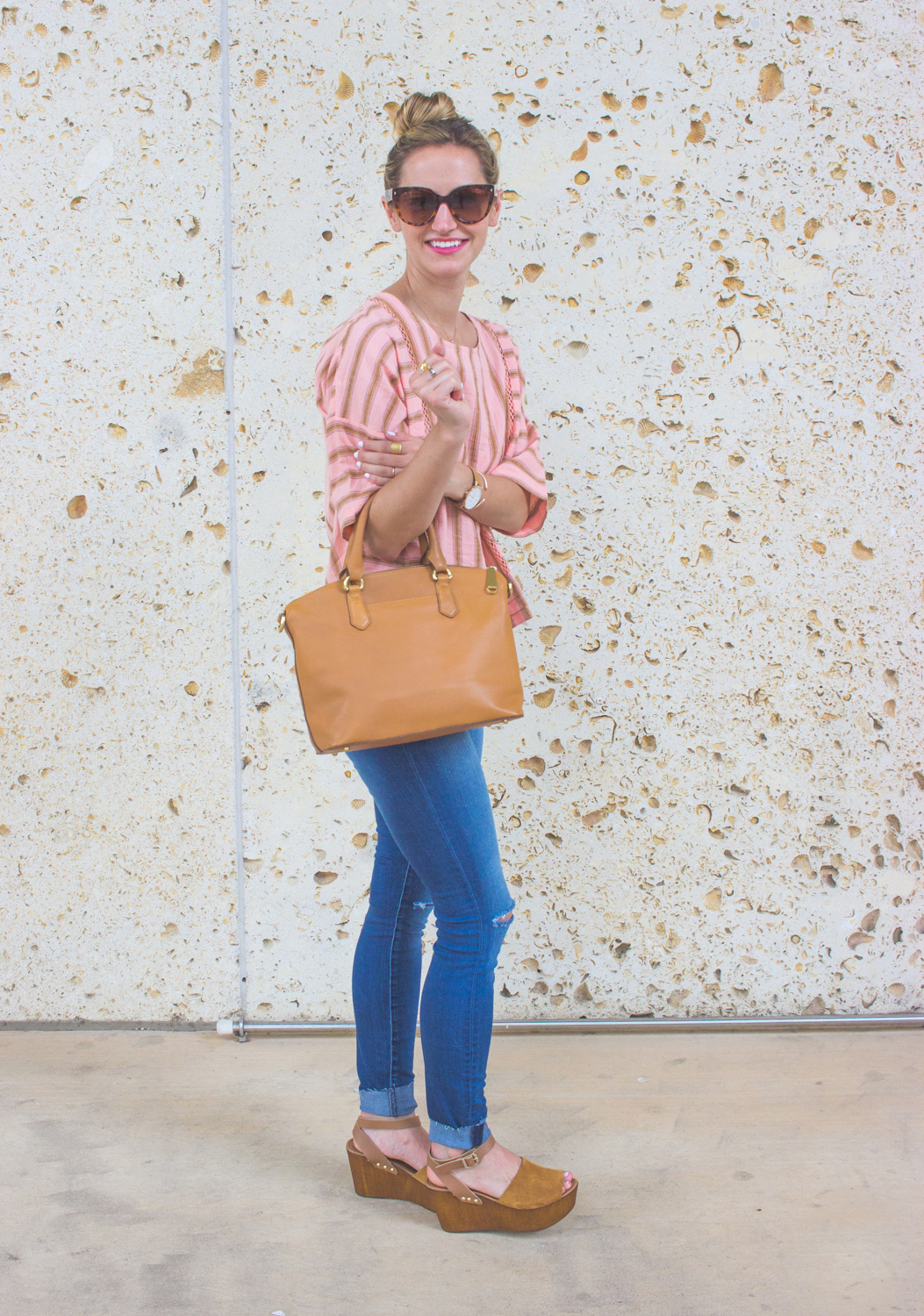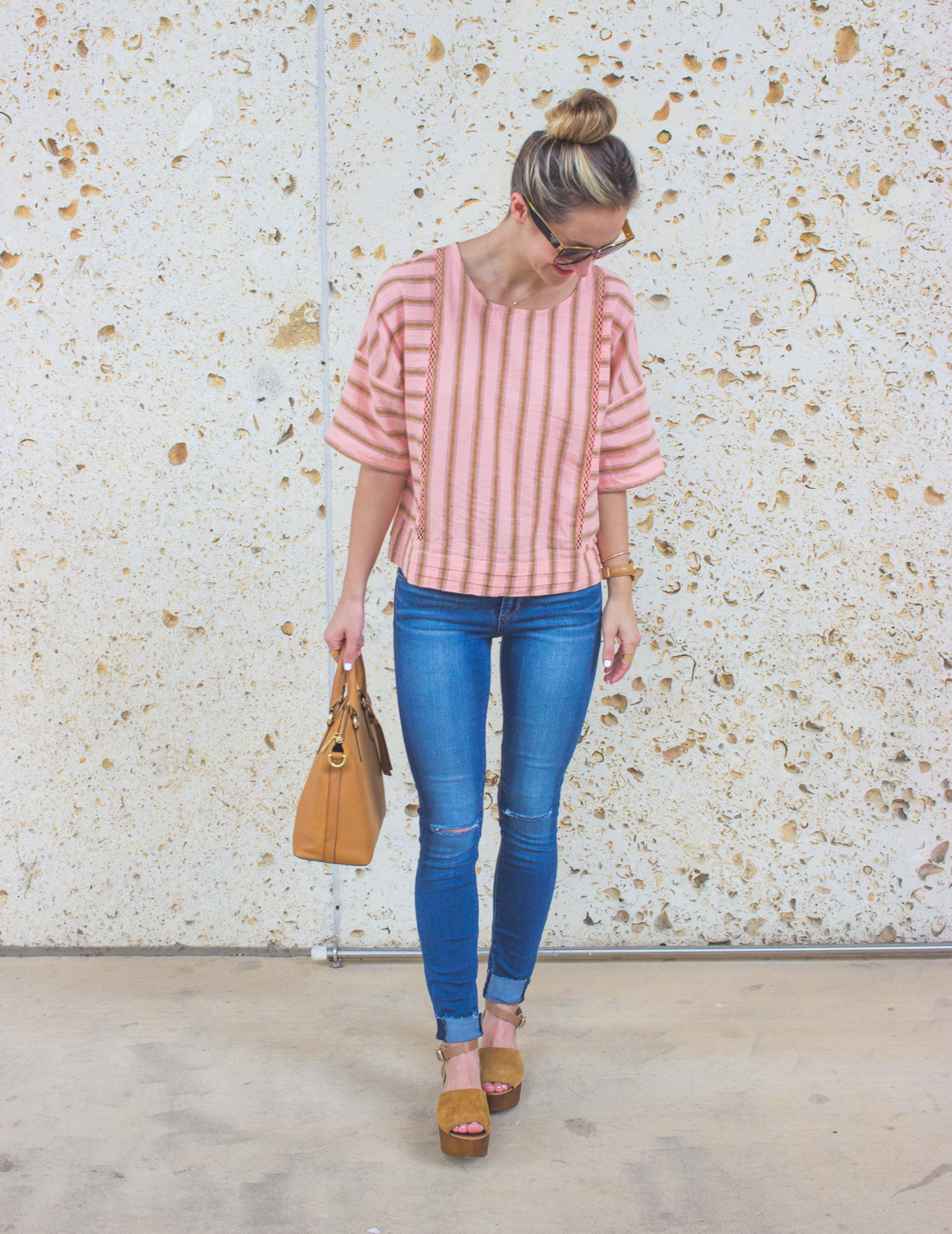 If you read my last makeup post featuring Juice Beauty, you know that my everyday makeup routine is just a few simple steps (I've added those below) – and to really add that fun summery pop, I simply swap the subdued lip color for one with more punch, like this gorgeous "Pebble – Pink Rose" shade.
1. Primer
2. CC Cream
3. Concealer
4. Loose powder
5. Mascara
6. Lips! I'm wearing the Lip Crayon in shade Pebble
Juice Beauty is a natural makeup brand that uses USDA certified organic ingredients – so you can rest assured and feel good every time you use their products, because they use a short list of organic ingredients instead of harsh chemicals. I don't know about you, but that makes me very happy to know exactly what I am putting on my face everyday!
I've been using Juice Beauty products for skincare (this night cream is my favorite and smells amazing) since March and ventured into their makeup line and I LOVE it! The lip colors are so much fun, the concealer works wonders (a must, as we all know!) and overall I've thoroughly enjoyed exploring natural makeup for the first time – not to mention I'm loving the way it looks!
I love how simply adding a bright swipe of color to your lips can change the vibe of a look – it adds such a playful, fun touch! I am a big fan of coral anything, so it was a given that I'd reach for a rich pink to bring out the color (and match) my top. (You can shop my lip color here).
We've only got so much time to rock these brights as we finish out the summer season strong! I hope this inspired you to have some fun playing with your favorite lip colors! (…Or perhaps even encourages you to be a little more daring and rock one outside your comfort zone!).
top – TOPSHOP / jeans – ARTICLES OF SOCIETY / wedges – SEYCHELLES / handbag – BRAHMIN / sunglasses – PRADA

SHOP THE MAKEUP

Thank you to Juice Beauty for sponsoring this post! All opinions are my own.