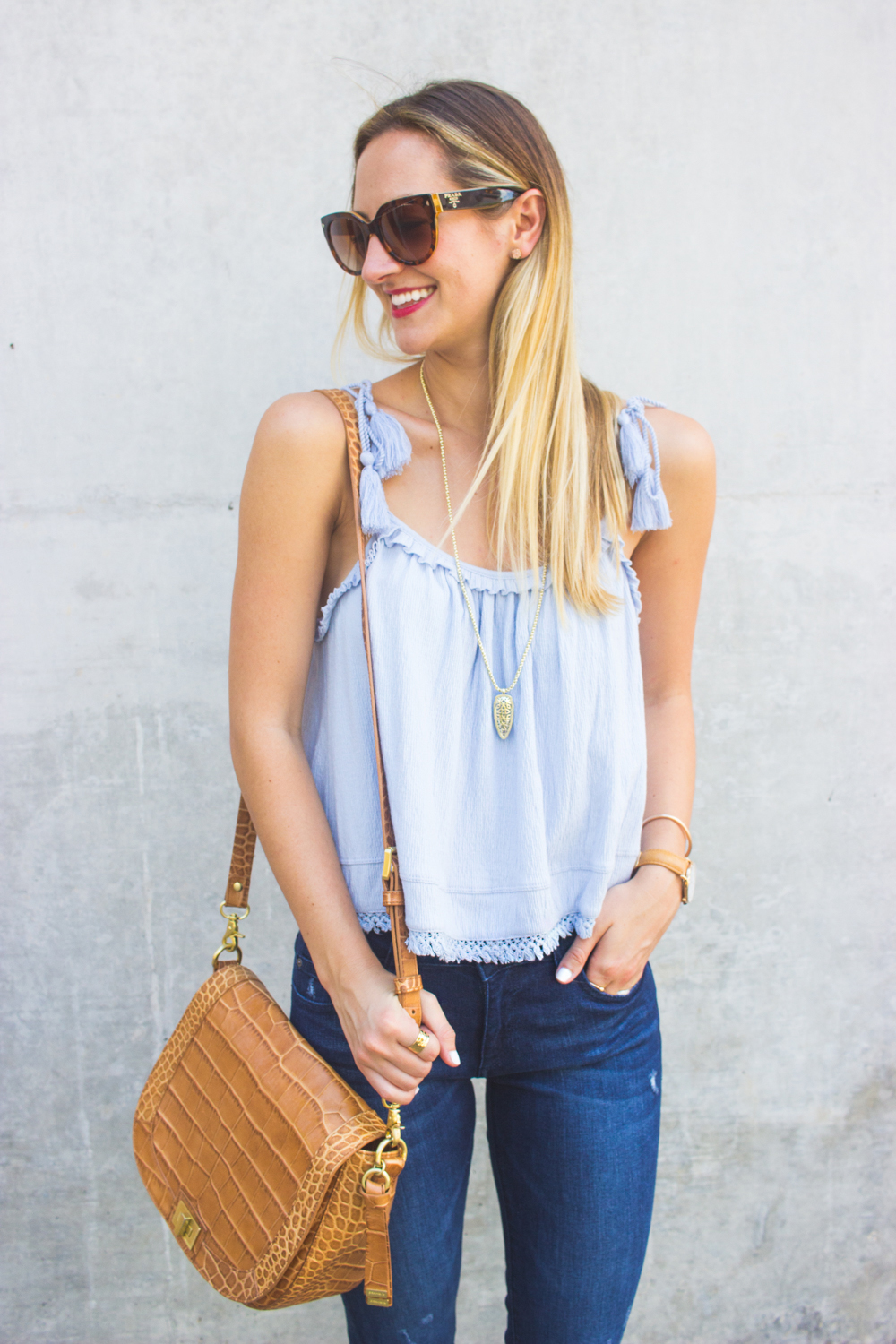 Hey ladies! Hope your weekend is off to a great start! 🙂 If you follow me on Instagram, you've likely seen my post about this top quite a bit (…well…and this handbag…and jeans…and sunglasses…) you get it, I like to  re-wear everything in different ways! But I'm super excited to finally put it on my blog because it's always so helpful when buying clothing to get a closer, in-depth look. It's always a good day when I get to partner with Nordstrom and in this post I'm sharing how to style this adorable tassel tie top & skinny jeans combo – it's pretty much the perfect day to night look if you're a casual, relaxed fashionista like myself!
Sooo… let's get to it, shall we? 😉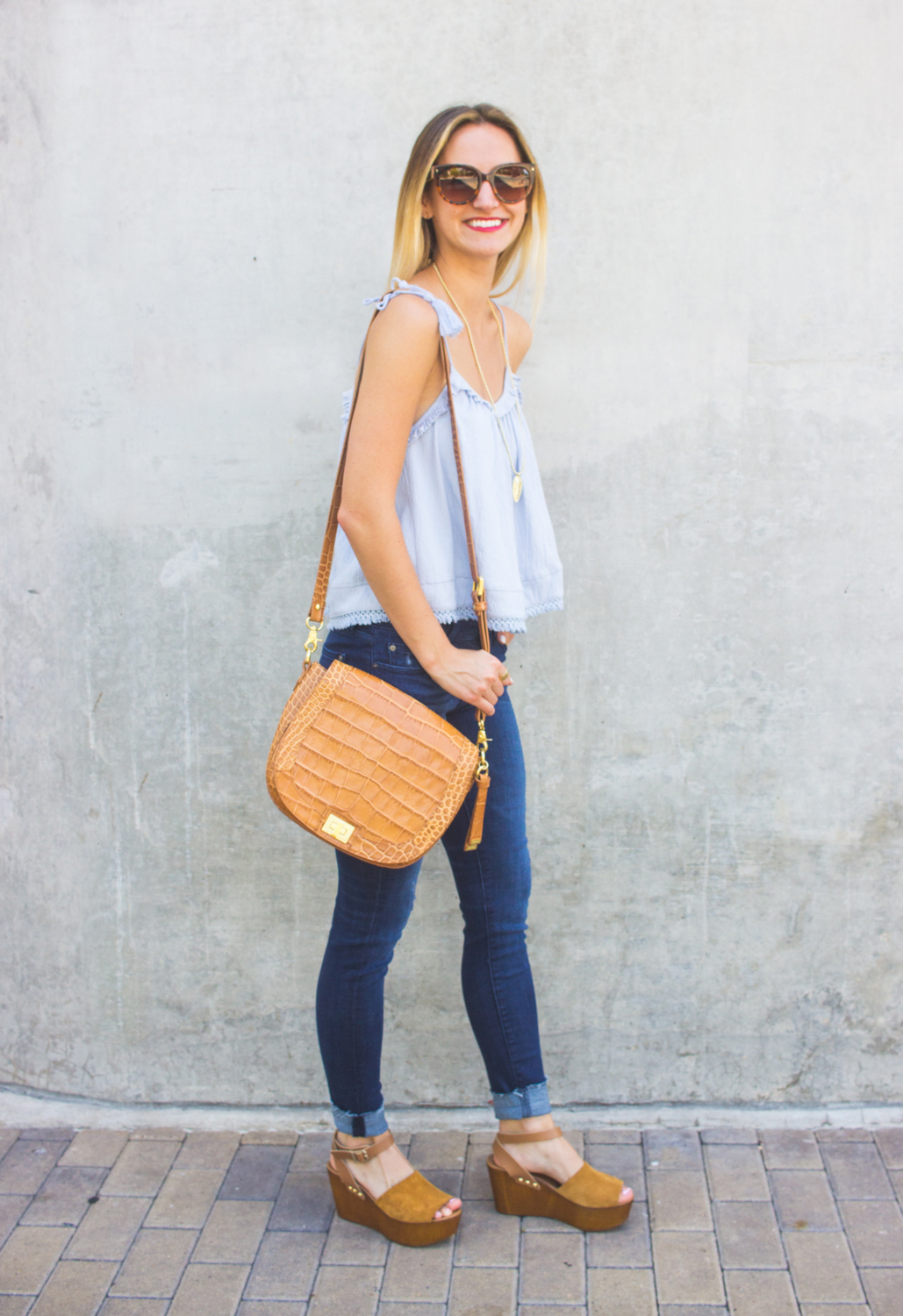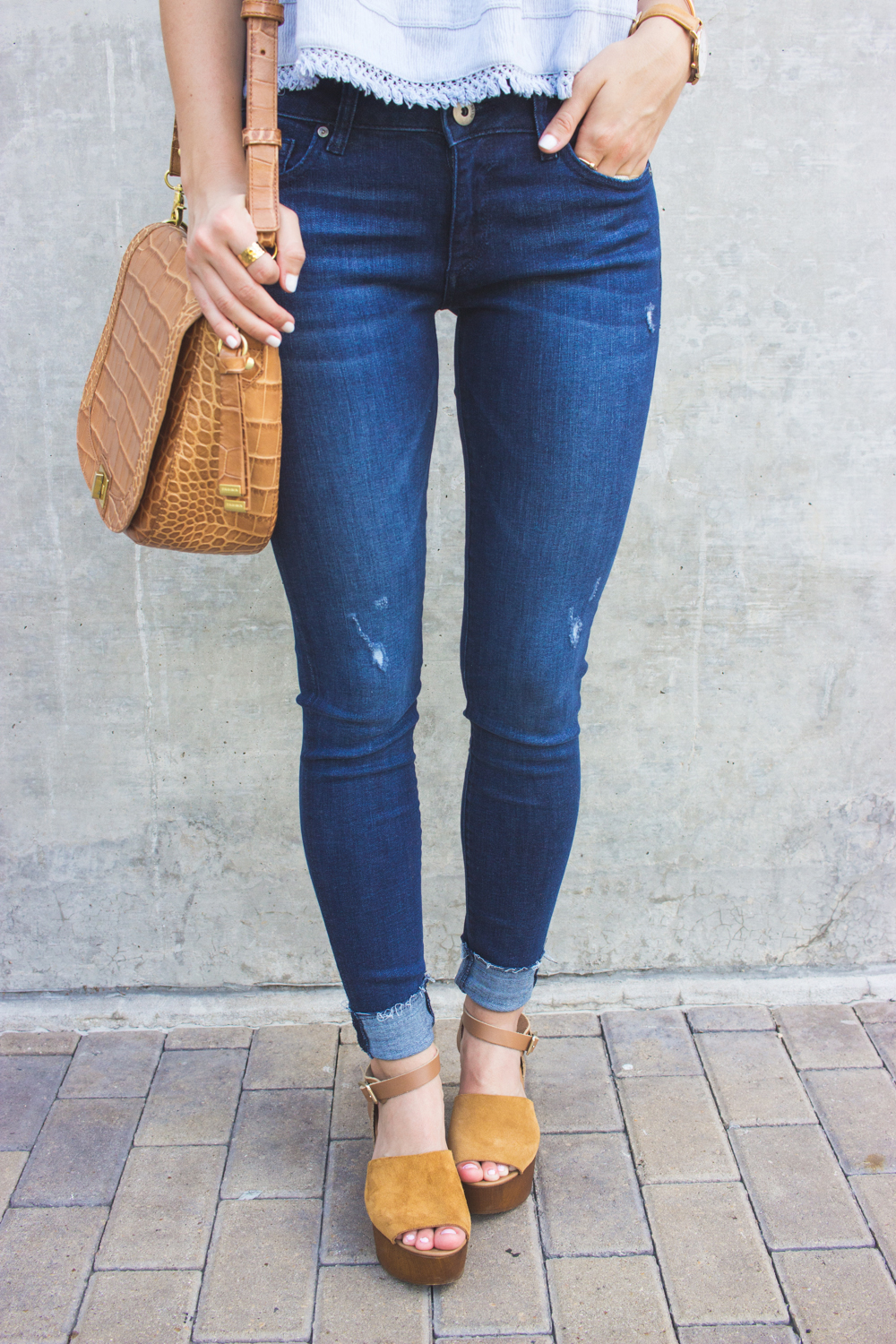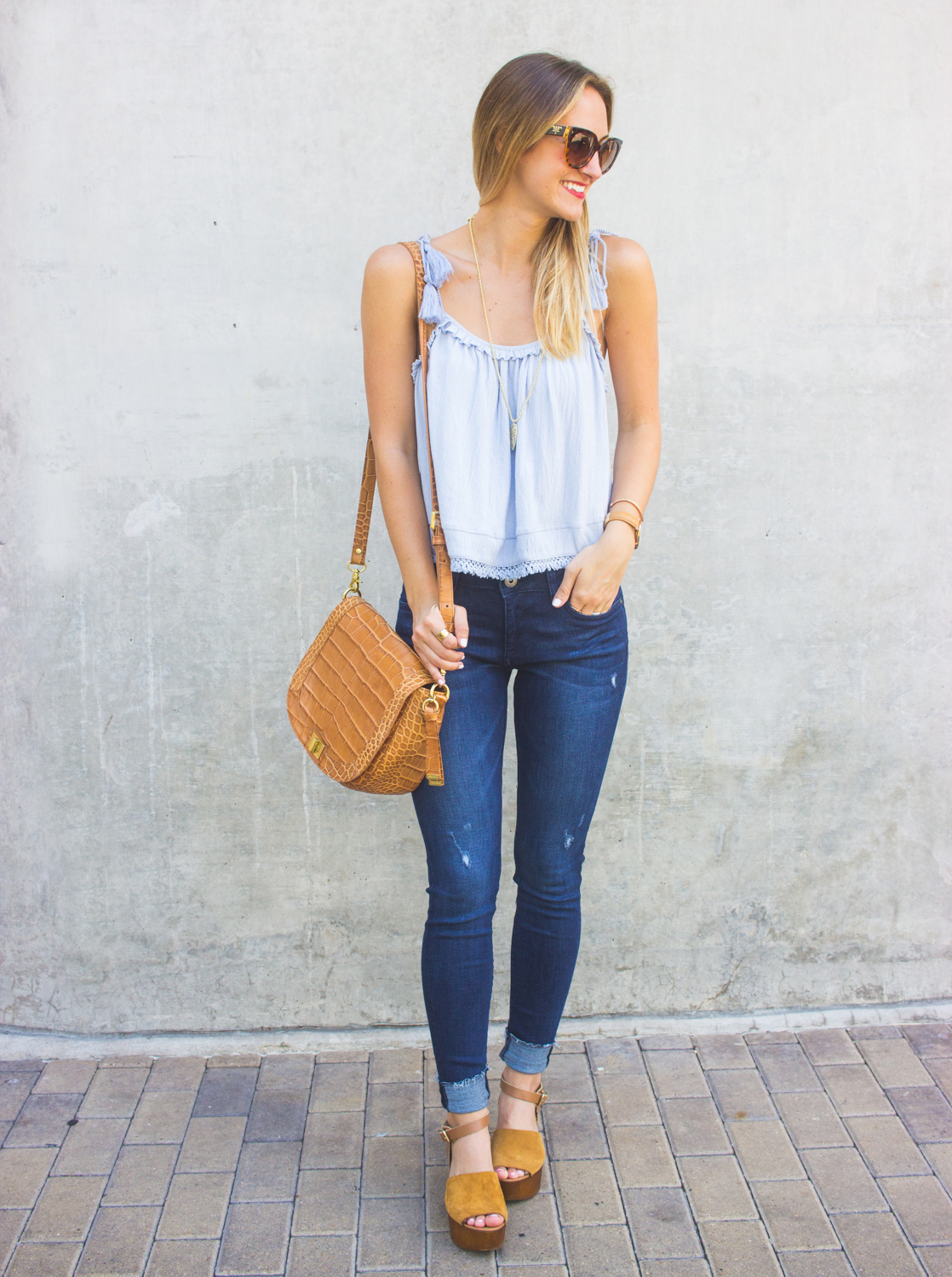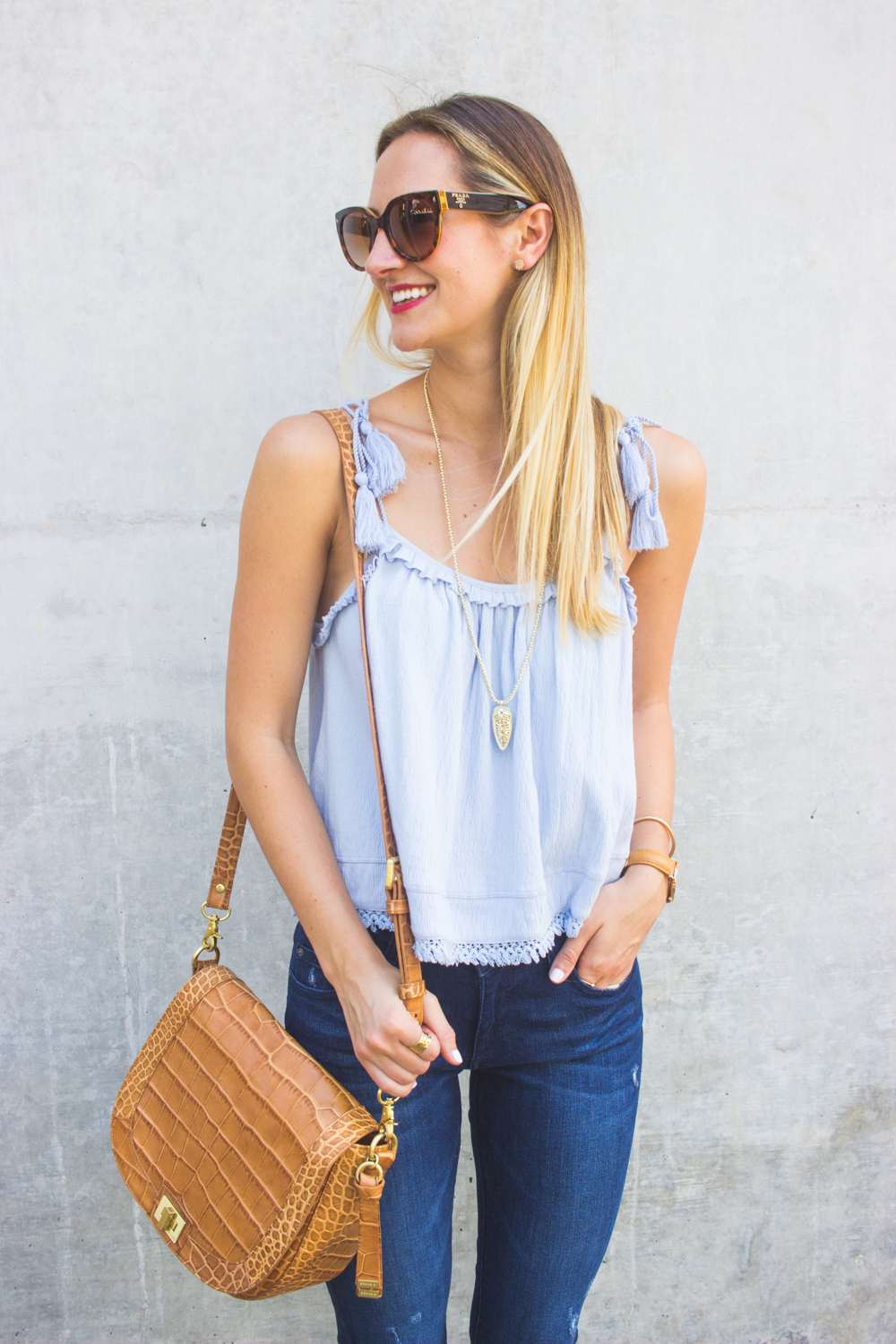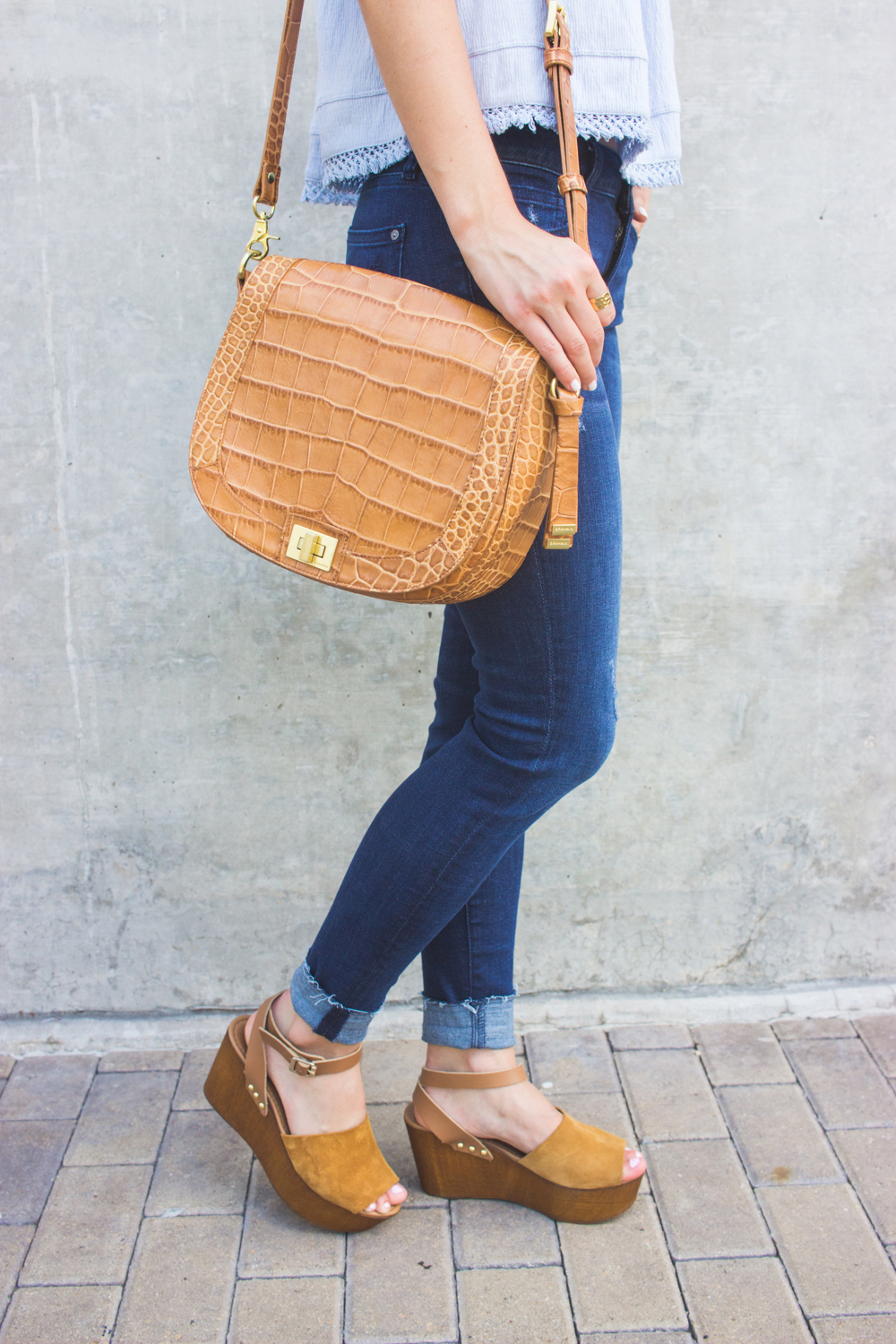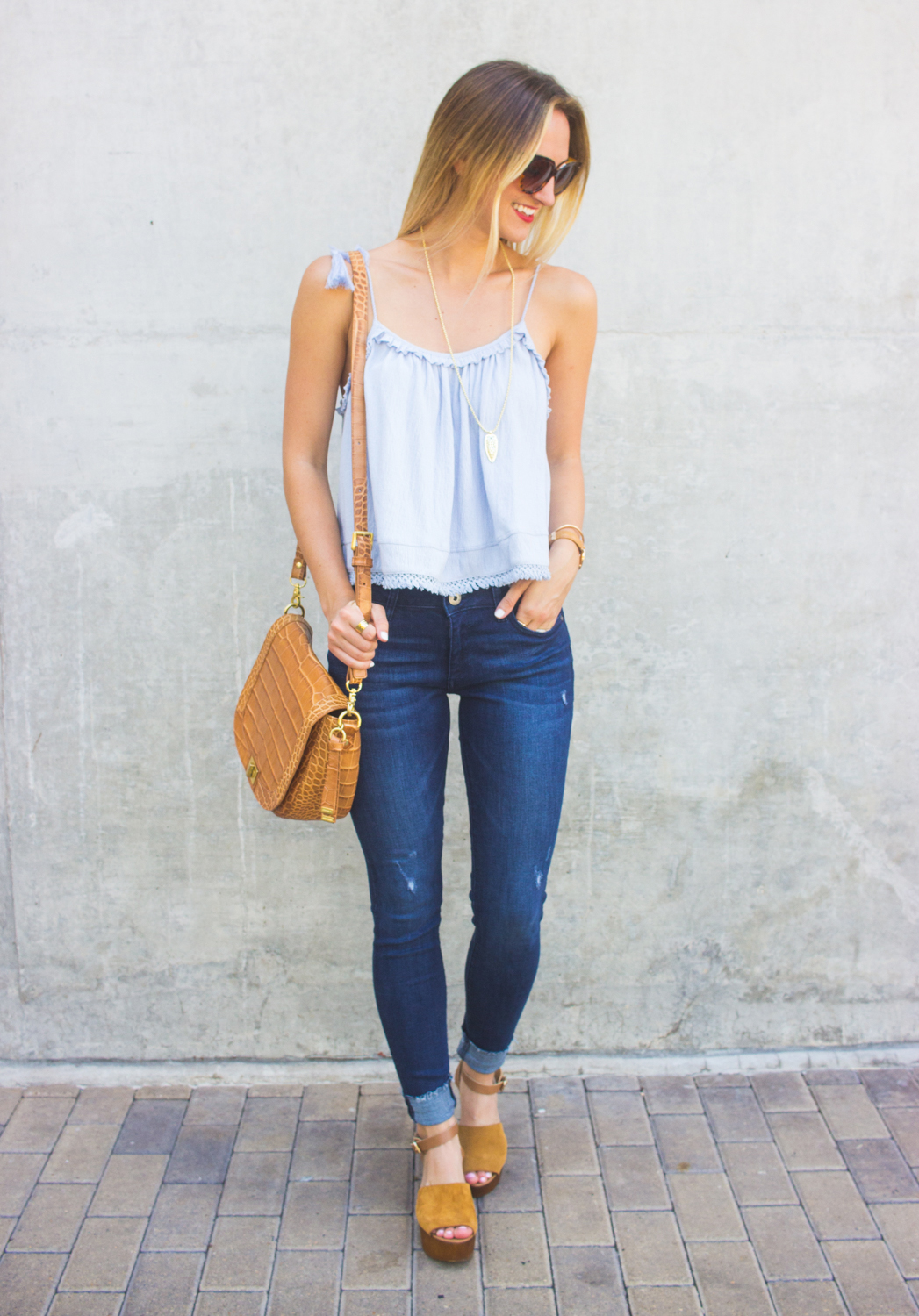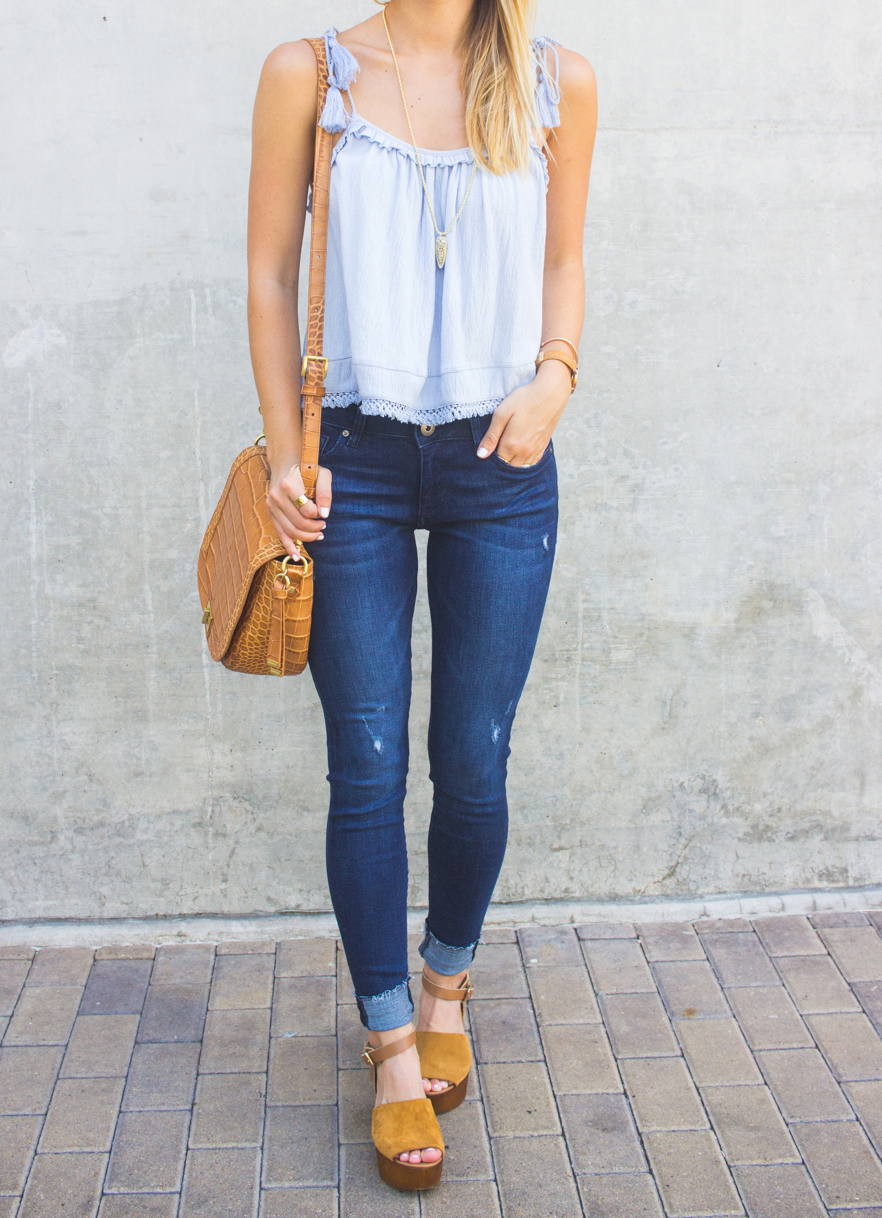 If there's one store I can always count on for literally every part of my wardrobe, it's Nordstrom! Funny enough, after I finish up this post I'm headed to the mall and will definitely be stopping by Nords for a coffee at the eBar (obviously…caffeine first, need the fuel to shop, ha! Oh and they have these vegan cookies that are AMAZING…I crave them ALL the time haha, sooo yay for that one!) and am planning to do a little pre-honeymoon shopping (want to scope out some shoes I've been eyeing!). But really, Nordstrom is the go-to for women of all sizes, budgets, styles – they have something for everyone and I really love that about them!
This top is by Topshop and it's just $40 – y'all know I'm a sucker for that gorgeous, pastel periwinkle color (no joke…I can't say no, it's just the happiest color!). I'm wearing a size US6 for reference, their sizes run small! My jeans are DL1961 and I LOVE the frayed ankles and the light hints of distressing throughout, they're very flattering! This brand is a higher price point, but there is good reason: the jeans are gorgeous quality and so flattering! This is my second pair of DL1961 and I now understand why folks will splurge on denim…because you feel amazing in it! "Look good, feel good" definitely rings true here.
My shoes are by Seychelles and I've absolutely put these pretties to good use since they arrived on my doorstep a few months ago! I love the boho vibe that the platform wedge styles exudes, they kind of add that instant "cool girl" touch – and y'all know me, I'm all about that! 😉 My sunglasses are Prada (once again, worth the splurge IMO because there's nothing like making a coffee run in your pajamas and still feeling chic because of your sunglasses…yep, I'll drop some dough for that, ha!) and lastly, my necklace is Kendra Scott and a closet staple (I wear it ALL the time, I'm sure you recognize this one!). Love the arrowhead pendant and the filigree detail on it is really gorgeous, always my go-to long, gold necklace.
Alrighty ladies, that's a wrap on this look! What are you up to this weekend, any fun plans? After the mall visit, I'm headed to my moms house to celebrate my lingerie shower! Super excited, always get butterflies in my stomach before these showers…just feels weird to have the attention directed towards me…so wonderful to see everyone, but I can't help feeling super awkward when everyone's staring as I open gifts and such haha, anyone else feel that way during their pre-wedding festivities? All good…it just means the wedding is THAT much closer.. can't believe it!!!
Okay, I'm outta here! 😉 Enjoy your weekend, loves! XO
top – TOPSHOP / jeans – c.o. DL1961 / shoes – SEYCHELLES / handbag – c.o. BRAHMIN / necklace – KENDRA SCOTT / sunglasses – PRADA / watch – NORDSTROM / bracelet – KENDRA SCOTT

SHOP MORE TASSEL TOPS

A big thank you to Nordstrom for sponsoring this post! All opinions are my own.