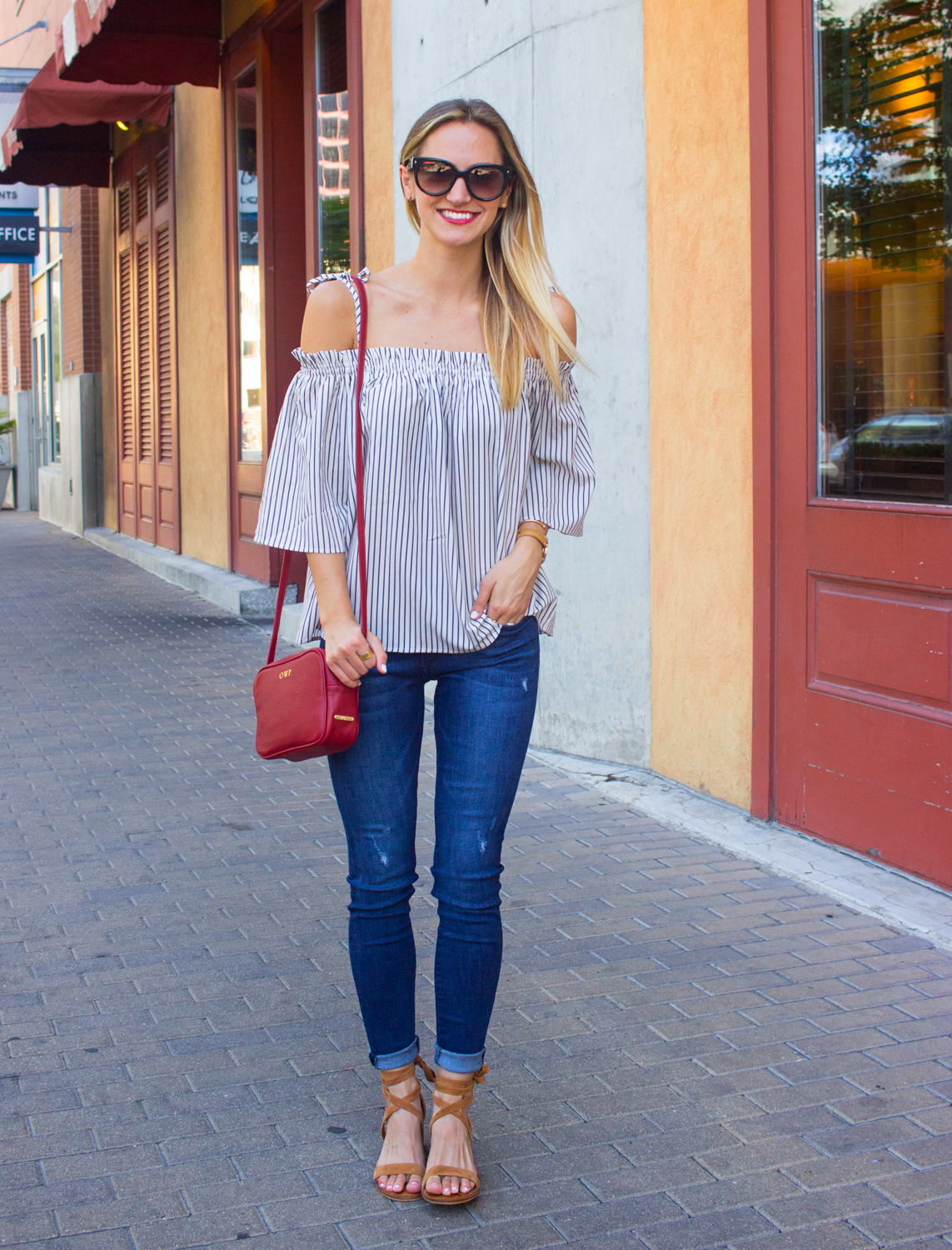 Hello there! How's your week going? This week has been pretty darn busy in my world… hence my lack of posts this week! ..Not to mention after the hustle and bustle of the Nordstrom Sale, I needed a breather from my laptop! I've been in full-on wedding planning mode the past few days and truth be told, I've been missing the sanctuary of my go-to coffeehouse and my laptop quite a bit! (So calming, I love it!!). It felt so nice to get back into my usual routine today, looking forward to sharing more fun posts with y'all this week! 🙂
…Aaaand to start off, this look! 😉 How cute is this striped cold shoulder top?! LOVE the fun tie detailing at the shoulders and the print is super adorable – such a breezy, pretty little top. I paired it with some new and seriously AMAZING denim skinny jeans by DL1961… been a big fan of this brand for a long time and was so excited when these gorgeous new skinnies arrived in the mail last week! Excited to rock these on cooler summer days (…er, nights in Austin..it's so hot right now during the day) and well into fall and winter!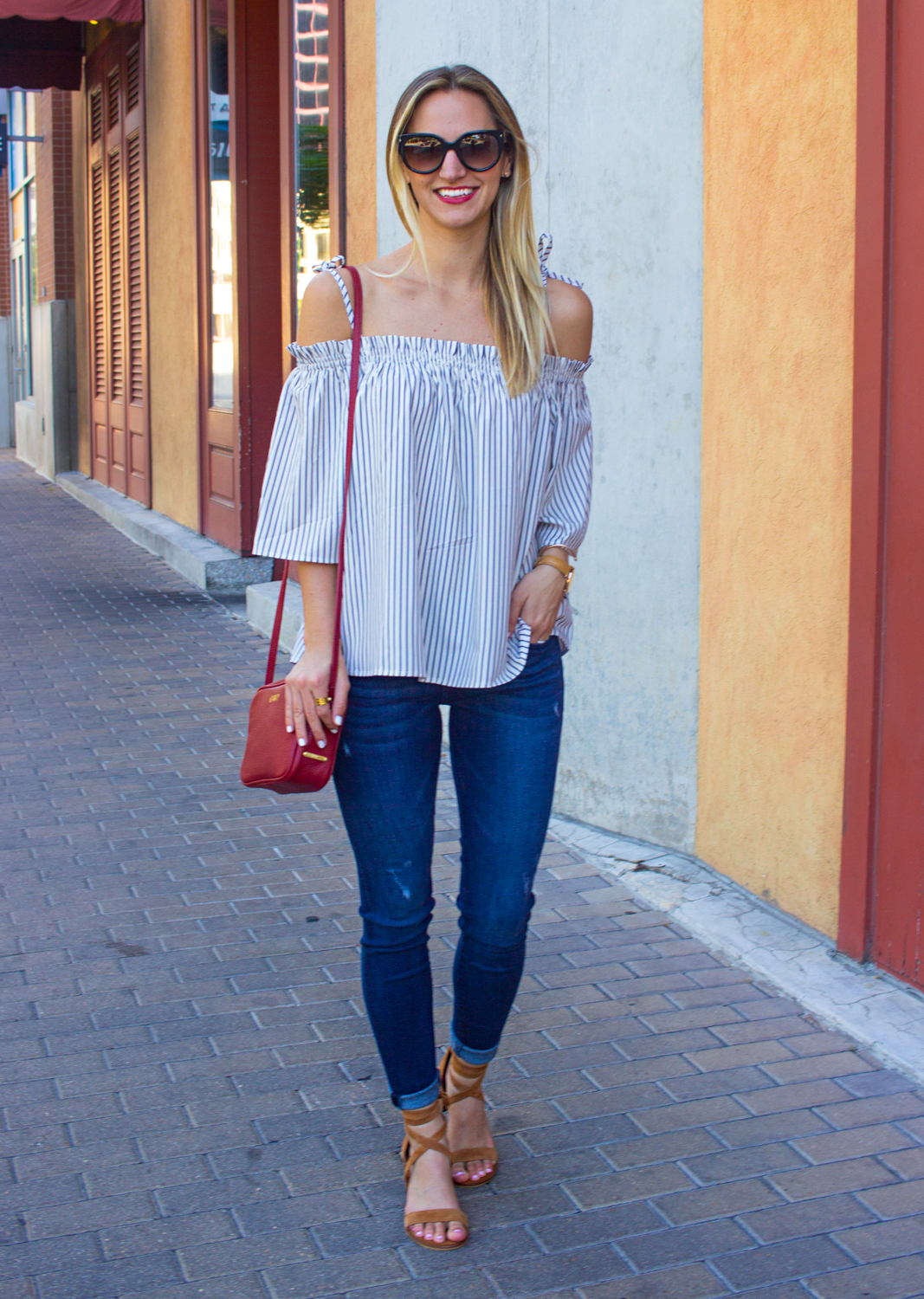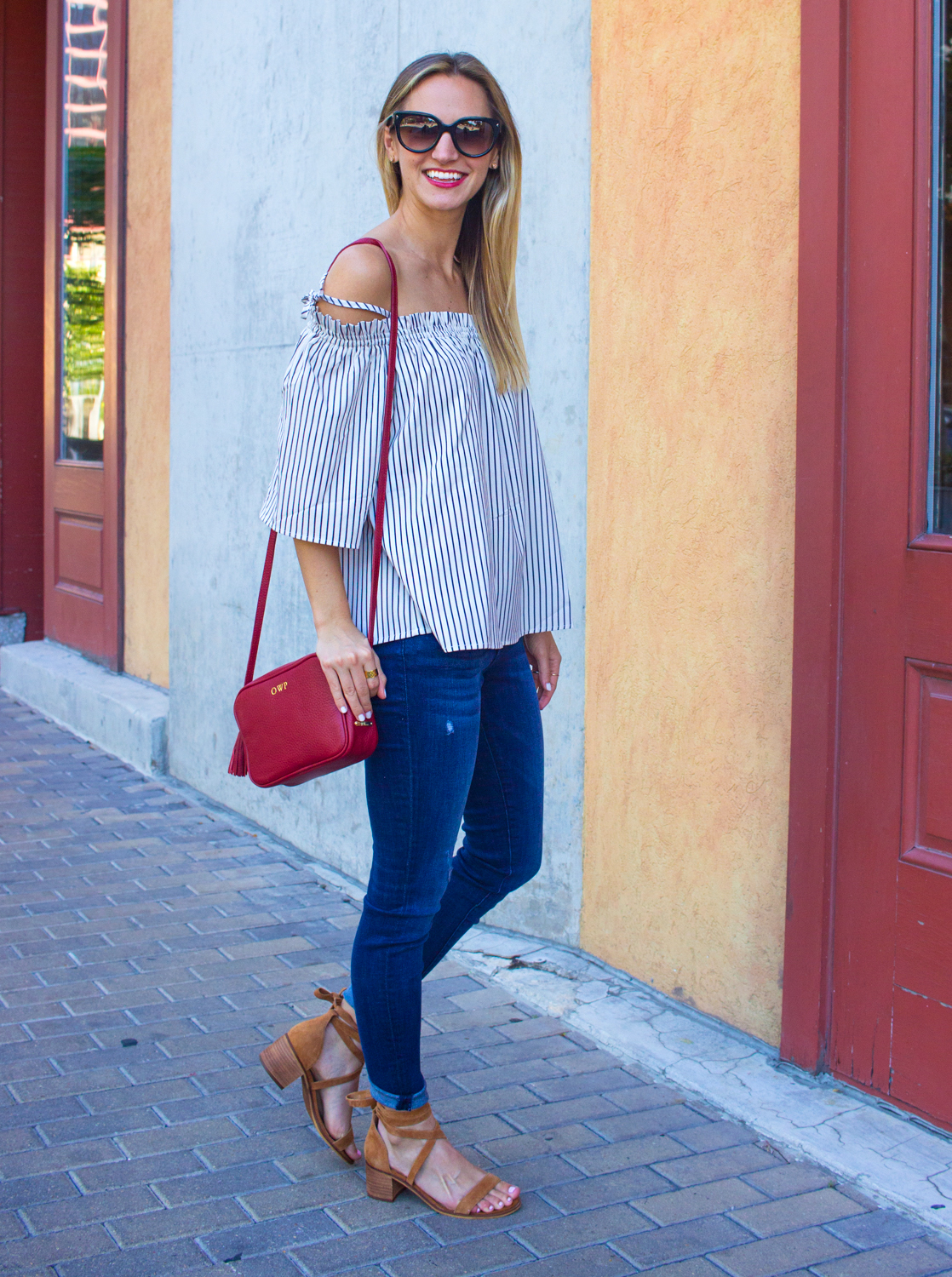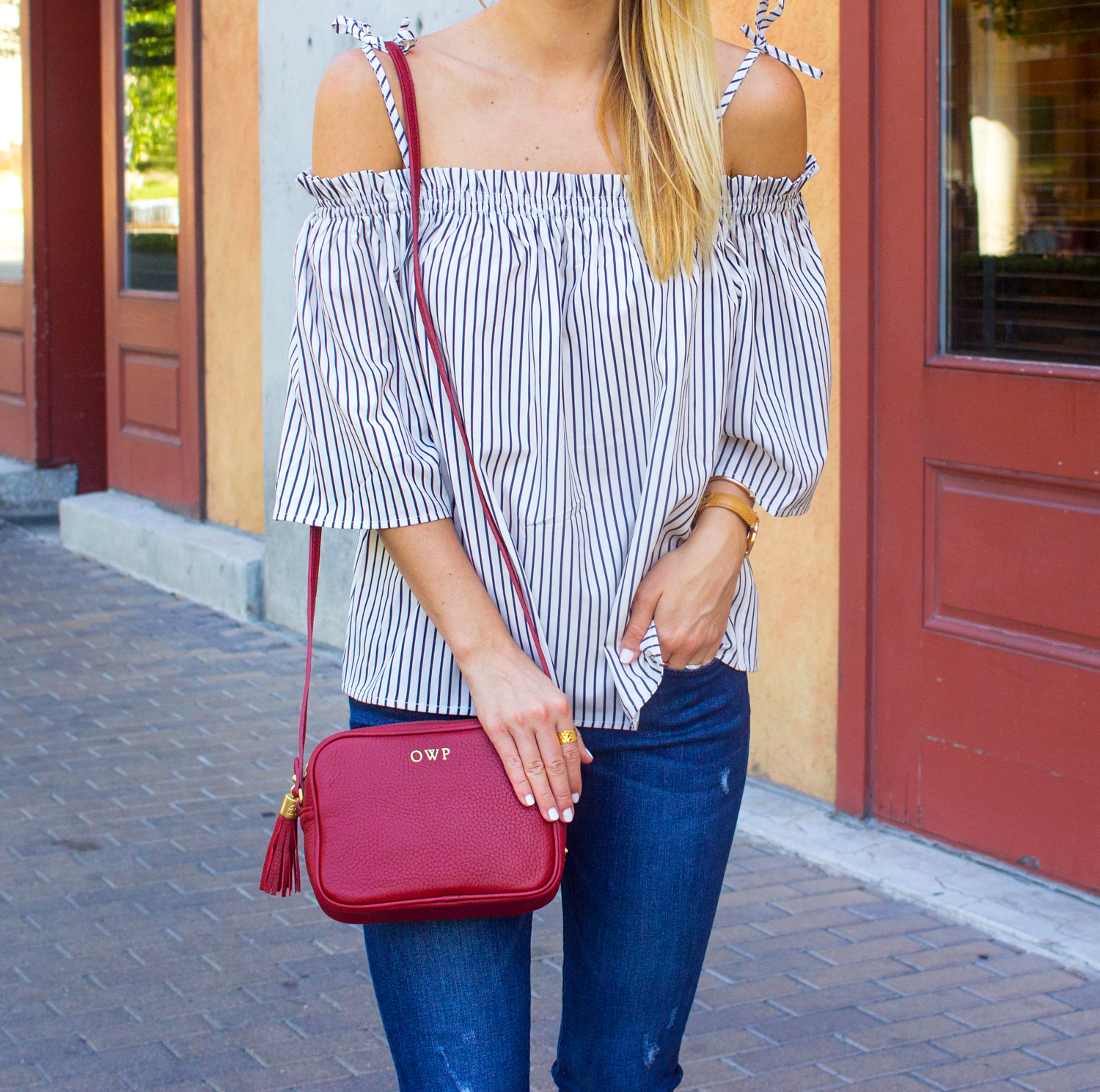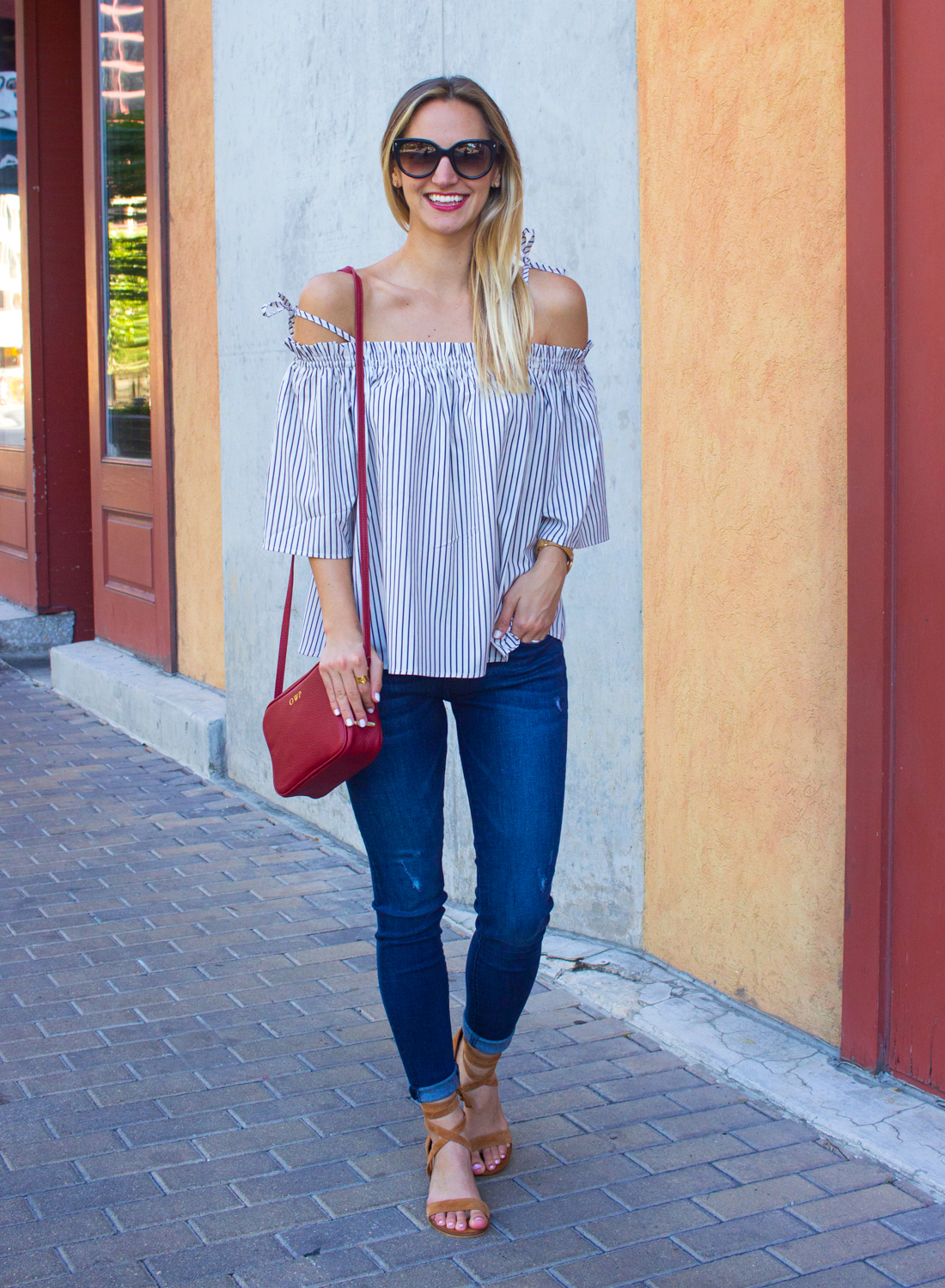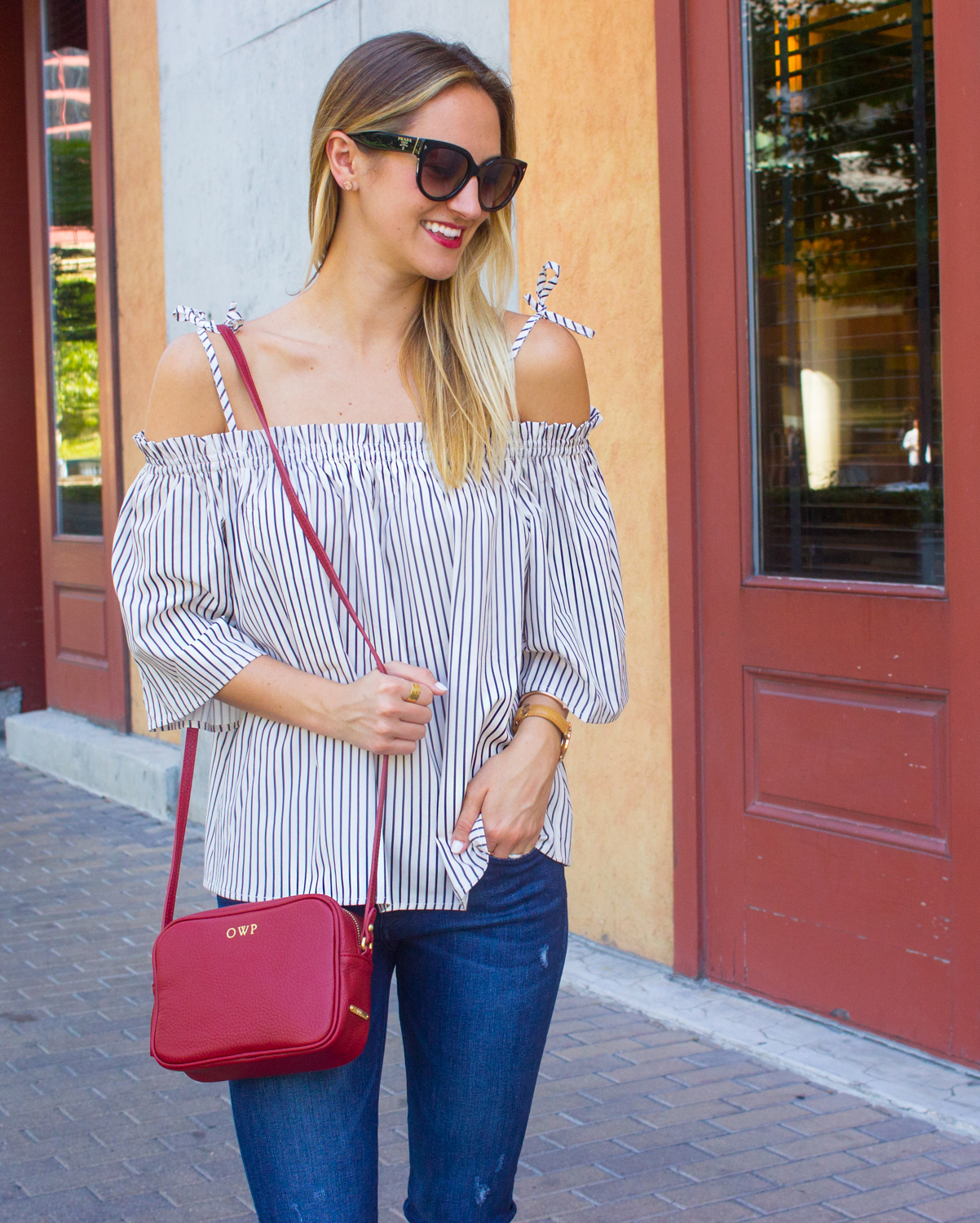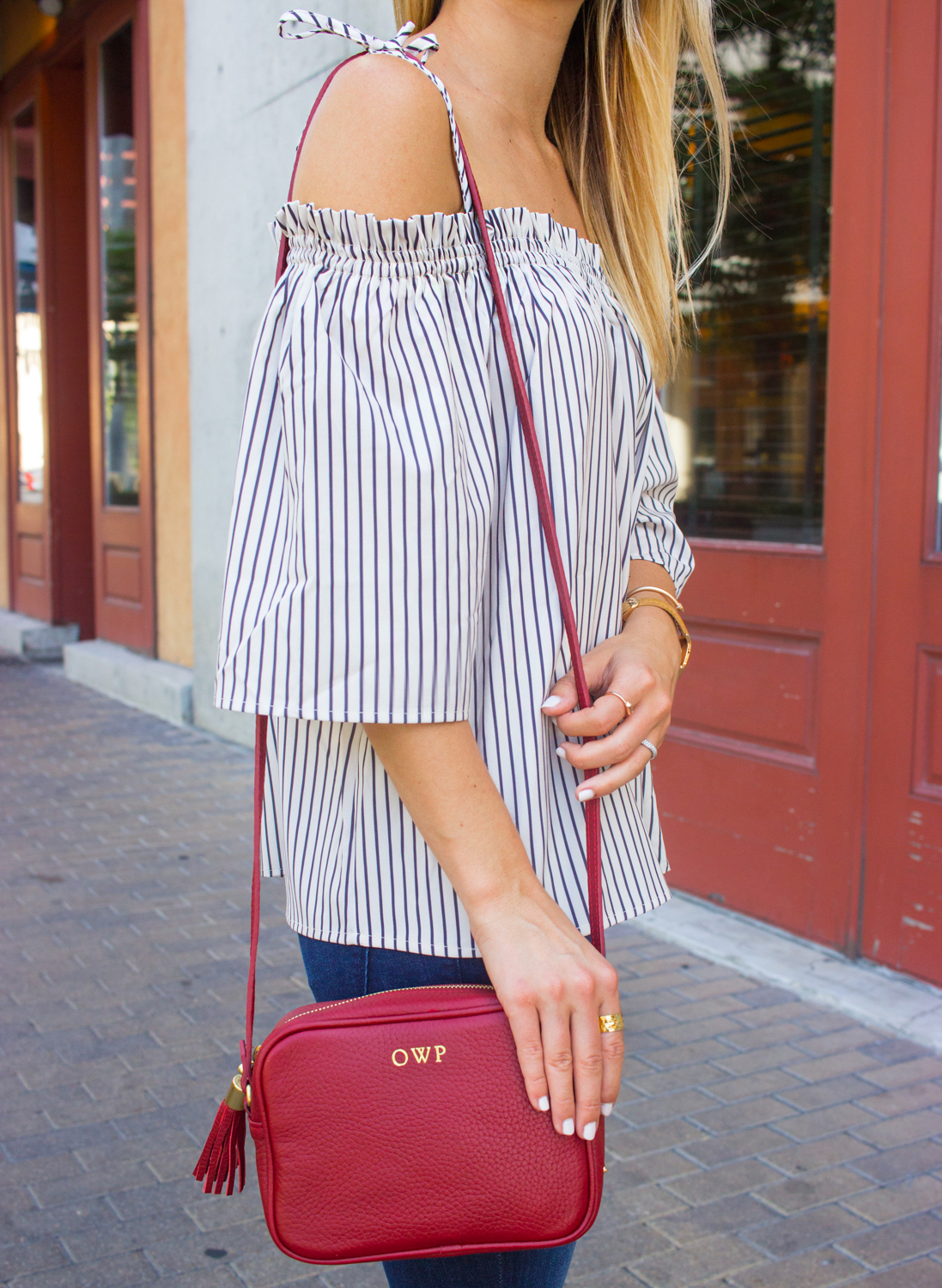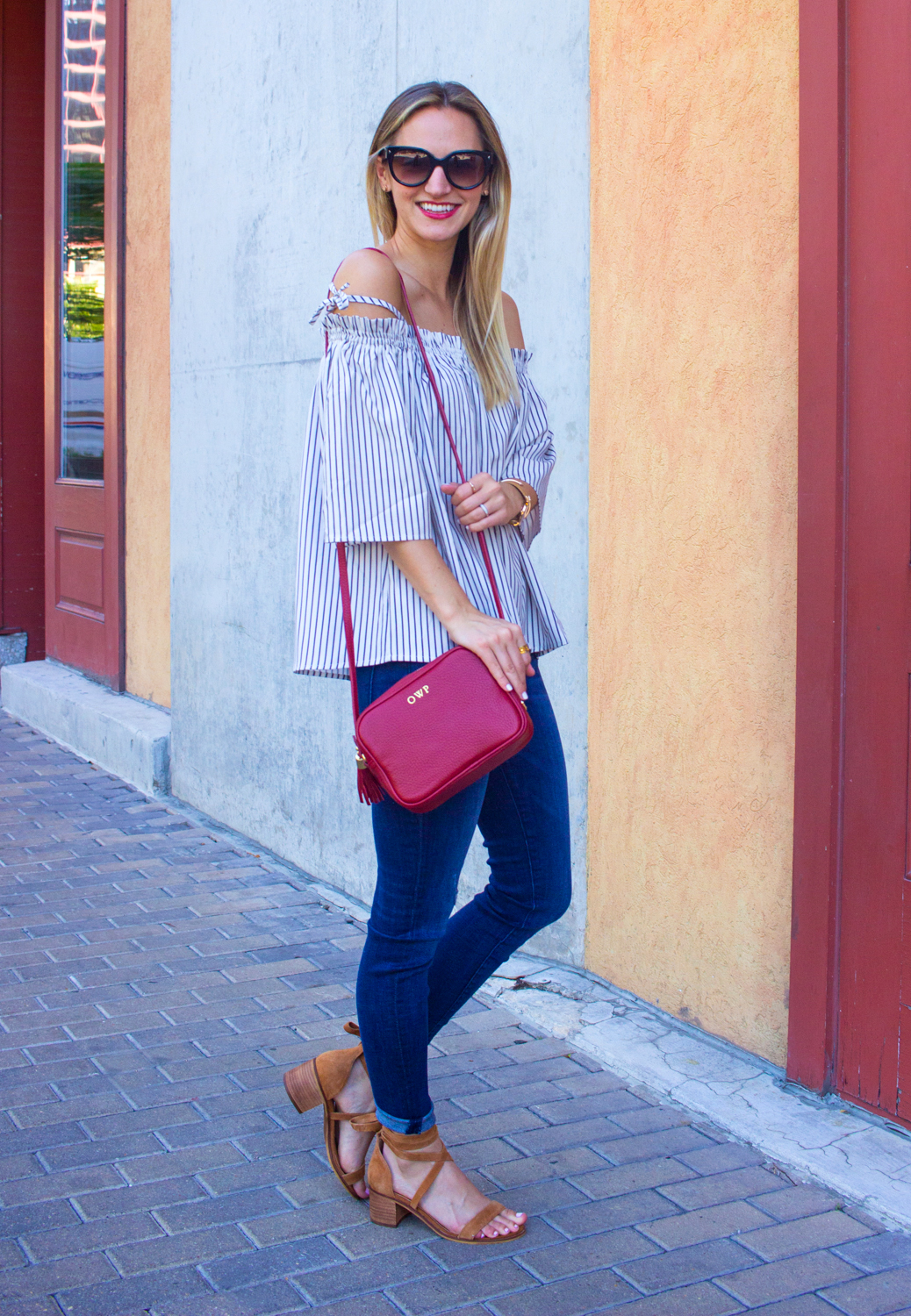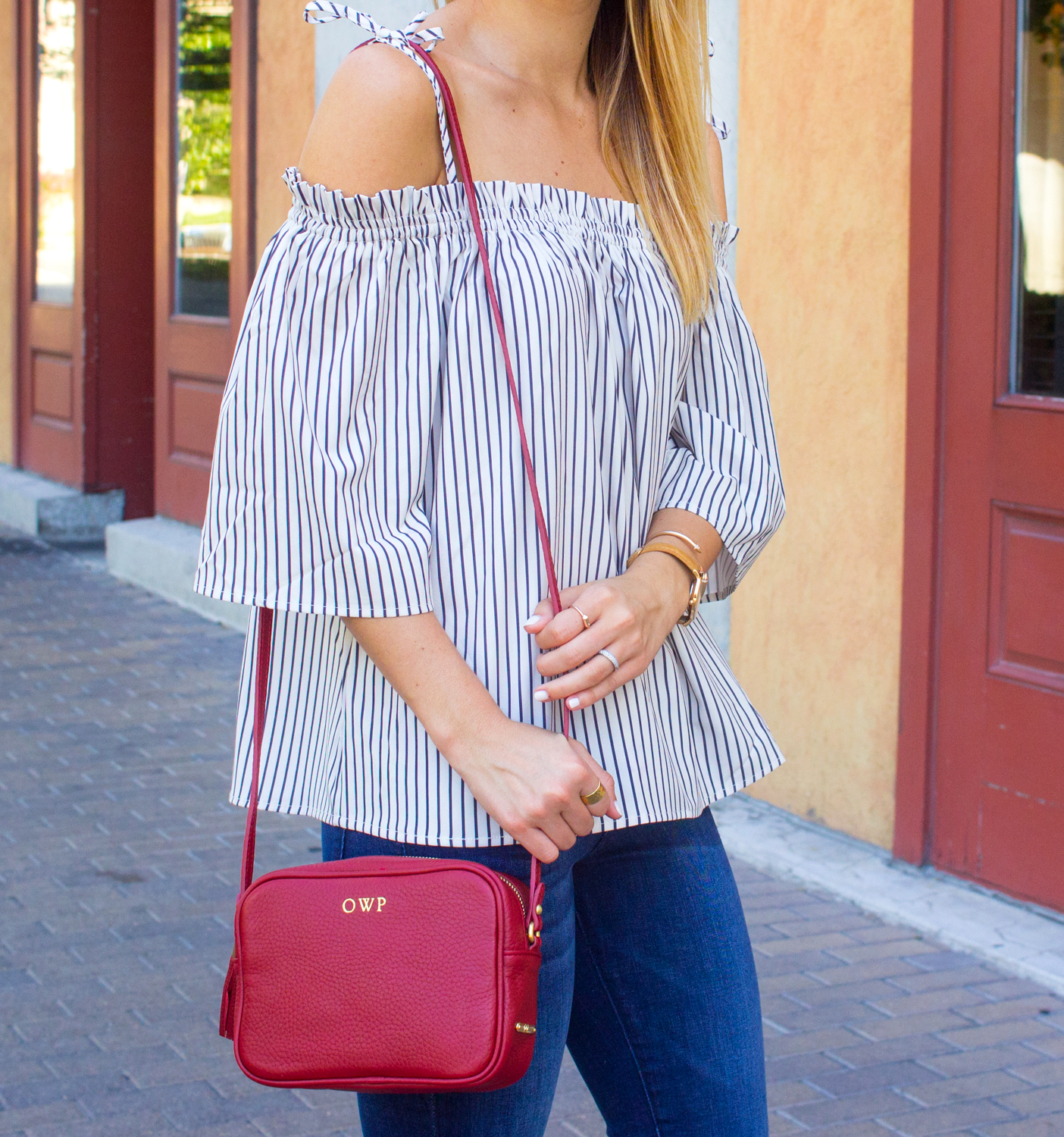 This precious little top is by Goodnight Macaroon and I'm wearing a small for reference. I'm a sucker for anything striped or off-shoulder, so when I spotted this pretty blouse I knew it would be the perfect addition to my wardrobe! It's super cute with jeans or tucked into high waist shorts with black sandals… a very versatile top for summer!
These jeans are the "Emma" style by DL1961 and though you can't tell because I rolled them up, they actually have frayed trim around the ankles – which I LOVE! If I wasn't wearing lace-up ankle sandals, I'd have rolled them down and worn as normal – so for next time I'll wear them like that! This brand is truly magical when it comes to creating jeans that fit like a glove while being the most flattering denim ever, highly recommend!! They fit true to size & if you're in between sizes, I'd size down!
My shoes are by Steve Madden and I wear them ALL the time – seriously the perfect work to play shoes and so flattering with jeans, skirts, dresses – you name it, these shoes will match! My handbag is new and it's by Gigi New York, one of my very favorite handbag designers known for producing gorgeous leather goods with the option to personalize via adding a monogram stamp (..and y'all know I love me some monogram handbags! 😉 ). Given that I'll likely wear this bag a ton in the fall (love that pop of crimson!), I chose to monogram with what will be my new last name (Printy) at the end.. Felt super weird to be honest, ha! Story for another day – let's just say I am happy/sad to add in that letter and move "W" to the middle for now. (Watson for life, it's just the best!! Can y'all tell I'm very attached to my last name? 😉 Yep!).
Ps. I know the strap on my shoulder was falling down in a few of these photos – it was so hot out it fell and basically got stuck on my skin, ha! (Gross, I know…but that's Texas in the summer for ya! 😉 ).
Okay gals, that's a wrap! Feel free to shop my look below – have a wonderful week! XO
top – GOODNIGHT MACAROON / jeans – DL1961 / sandals – STEVE MADDEN / handbag – GIGI NEW YORK / sunglasses – PRADA

SHOP MORE DL1961 DENIM FAVORITES