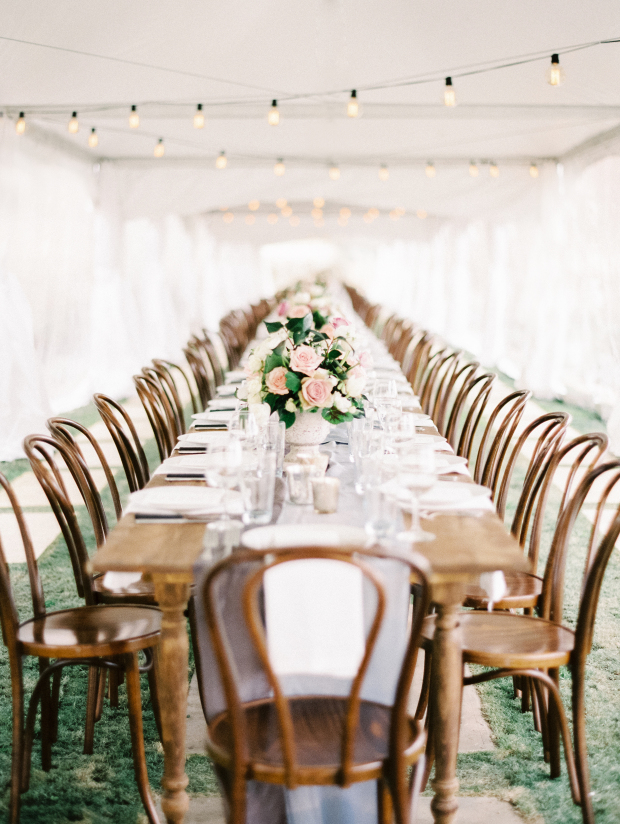 Happy weekend, loves! I am thrilled to share today's post because it is dear to my heart to feature a local Austin company that I admire deeply! As y'all know, I am a big fan of vintage goods and often speak to being able to carry my grandmother's vintage handbags or my mom's jewelry from when she was a teenager – there's just something so special and priceless about wearing pieces with such rich history and stories behind them. Thus, it's no surprise that as I was in the thick of wedding planning, everything that seemed to catch my attention was that beautiful whimsical, vintage feel – and I quickly realized after doing some research around Austin, there was a company that understood this love fully and set out to make this vision a reality at events all over town.
I introduce to you, Loot Vintage! Enjoy scrolling through the photos below (hey, I warned y'all there would be lots of swooning in this post, ha!) and read through an interview with the fabulous co-owner, Rhoda, at the end of this post – trust me, you're in for a treat!
Ps. The photo above and directly below are actually our wedding venue!! Eek, SO gorgeous!! Can't wait until September!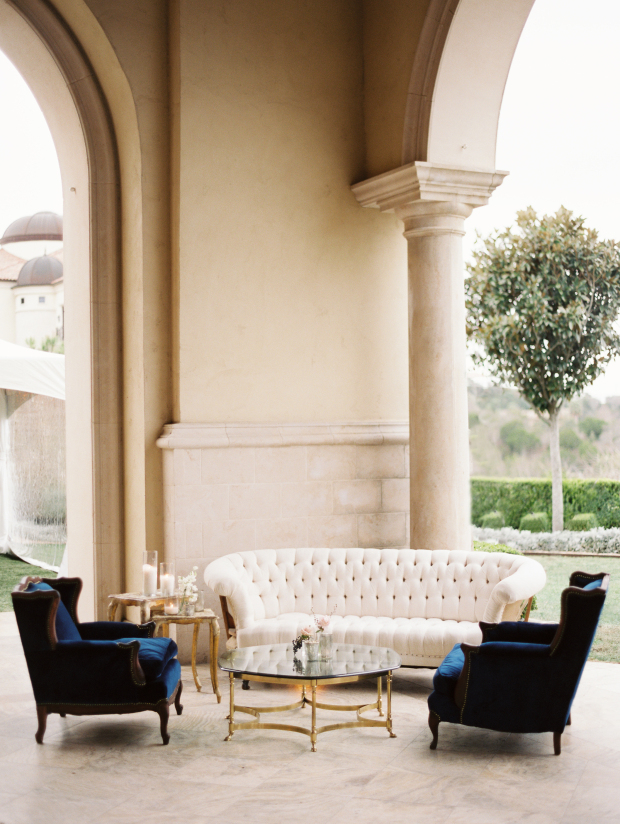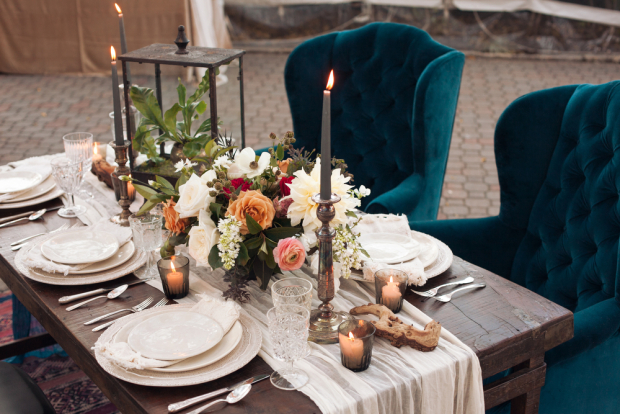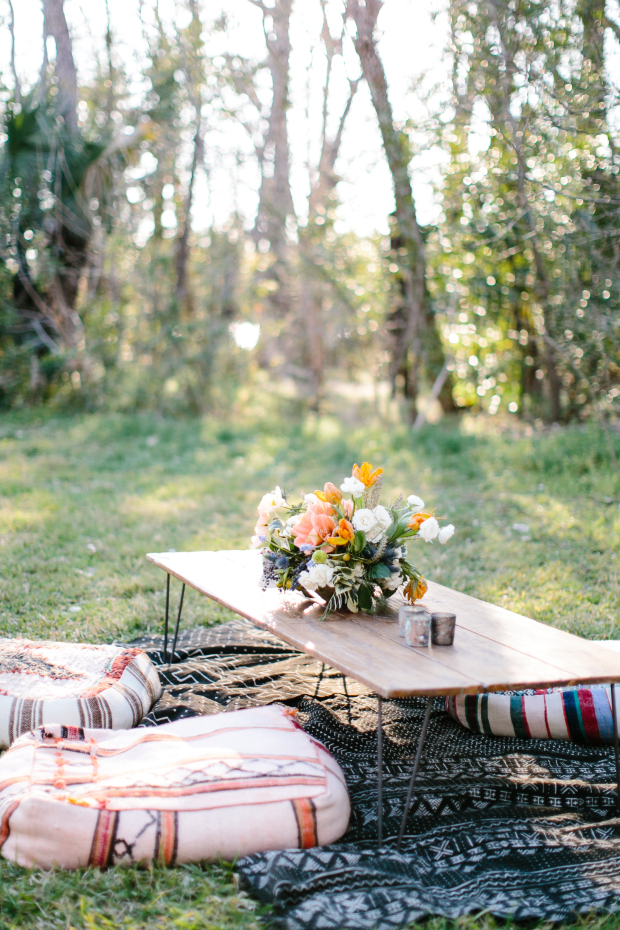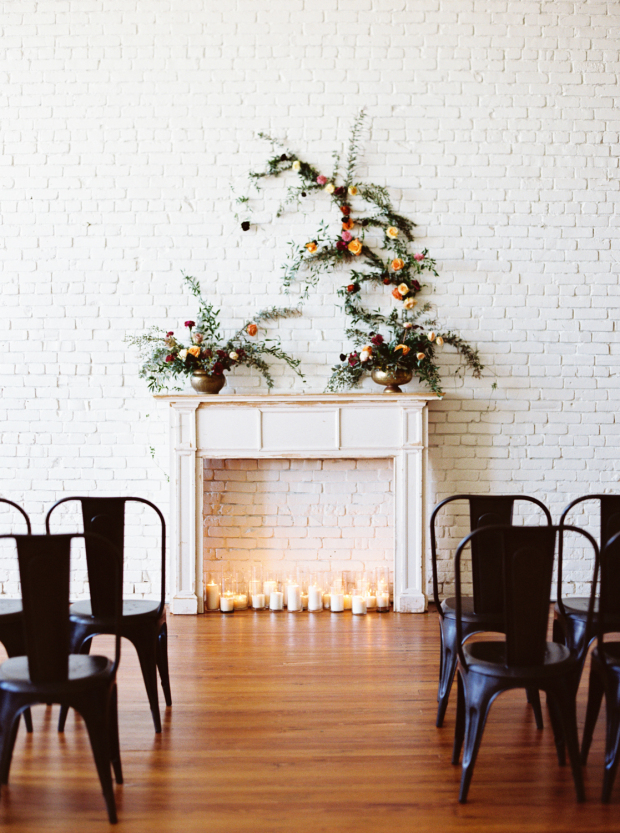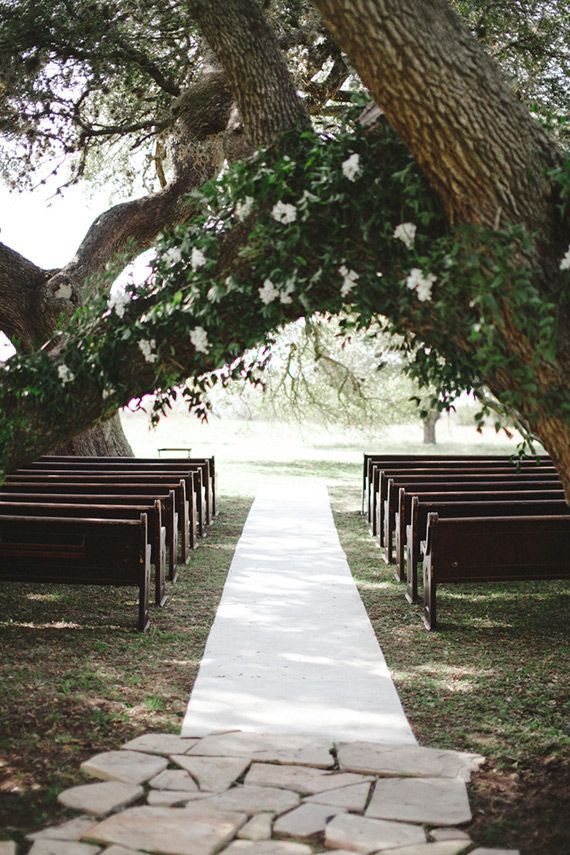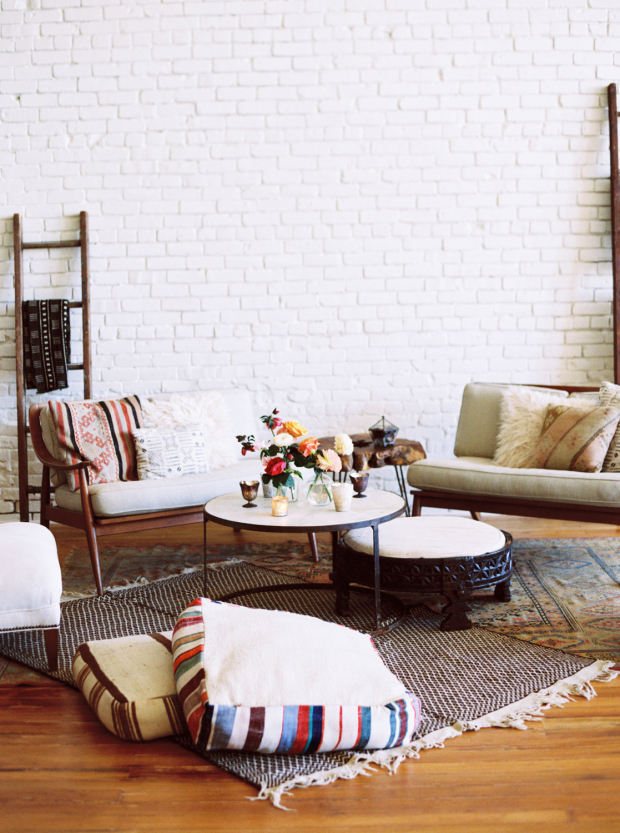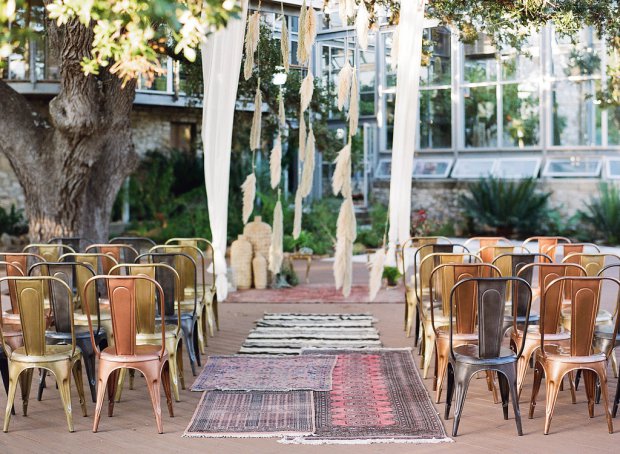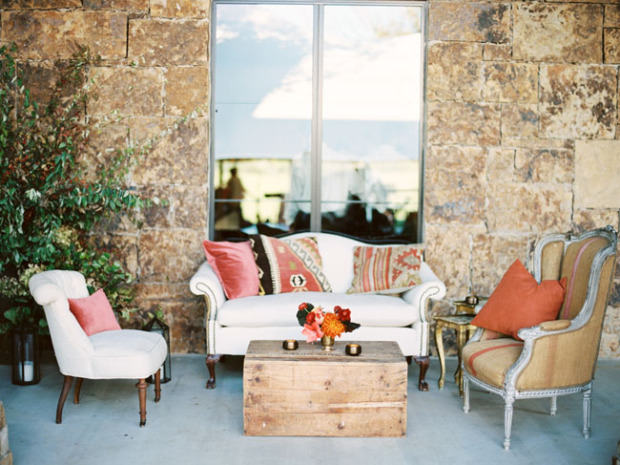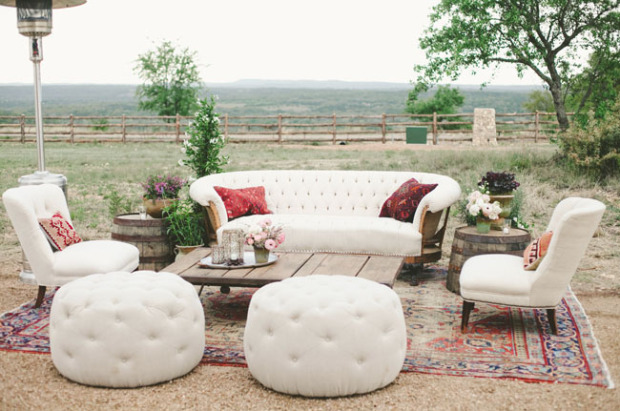 Seriously, are these lounge areas, table settings and aisles not pure magic?! Which brings me to the incredible duo and owners of Loot Vintage – Rhoda and Anna. I reached out to Rhoda a few months back about working together on a blog feature (because I knew y'all would fall in love just as I did!) and from there, my mom, sister and I ventured to the Loot warehouse for a visit. If you followed me on Snapchat back then, you probably saw the gorgeous array of vintage and antique furnishings they carry that I pretty much drooled over for a few hours haha. After being given the grand tour and sitting down to tea (seriously, these gals are so lovely!!) and to chat about the vision I have in mind for our wedding, I could tell that we were in wonderful company and that Rhoda and Anna are so genuine and talented when it comes to their love for vintage furnishings and outfitting decor at events. (I mean…just scroll through these images and it's simple to see that these ladies know what they're doing!!).
Rhoda was kind enough to answer some fun interview questions I had about how these ladies got their start and Loot Vintage overall. I am truly inspired by their passion and am so fortunate to know such strong, creative women in my city! Without further ado, let's get started! 🙂
After visiting Loot Vintage to get some ideas for a lounge area for our wedding, I was completely enamored with your product warehouse and the array of vintage goods you carry! It is truly a magical, vintage home goods heaven. Tell us how you got started in creating Loot Vintage.
Anna (my sister-in-law) was planning her wedding in 2010 and was having a tough time finding the types of vintage items she wanted for rent (mismatched china and unique tabletop decor). So both of us being vintage lovers took to the estate and yard sales collecting all the items she needed to complete her design. We spent lots of money and time purchasing and cleaning the items, then came the storage question. Where were we going to put all this stuff? That's when the idea hit us that we figured others might be having this problem and we could help provide a solution already having the items in our collection. We came up with the idea for the business in the weeks leading up to her wedding, got our first prospective client while she was on her honeymoon, and we opened our doors in early 2011.
To work so closely with beautiful vintage goods, I imagine you have always had an affinity for vintage shopping and antiques. Have you always been into vintage pieces? What really got you interested in vintage furnishings?
Anna and I both always loved the history and craftsmanship behind vintage goods. We've relished the smells and details to collections found at estate sales knowing each item had a story to tell. As for furnishings, it is always fun to find diamonds in the rough: beautiful vintage castaways begging for a facelift so others can recognize the hidden beauty. Antique and vintage furniture craftsmanship is an art we like to honor and bring back to life.
What got us interested in this? I guess we both have our families to thank for the love of vintage. I grew up with a garage sale fanatic in my mother who would always drag me and my brother around town looking for bargains. It was fun to see what treasures we could uncover. Anna grew up in a family who also had an affinity for road side relics and collections with a story. These experiences and loves got passed down to us at an early age, never lost their fascination or luster, and now our children are getting the antiquing bug. My son just inquired about getting more vintage pieces in his room. A boy after my own heart.
First off, I am SO happy you're in Austin because I am lucky enough to experience Loot Vintage all over town at events, weddings, brunches, etc. – I LOVE spotting your pieces around this city! What makes Austin the perfect place for Loot Vintage?
I love that you spot Loot around town! We dig outfitting events with our wares and equally love it when people recognize our style! Austin was an easy sell when it came to our Loot flavor. If there are any obvious traits of our awesome city, they would be great BBQ, live music at every corner, and easy laid back vintage style. Austin is not stuffy nor pretentious. Our city thrives on the off beat beauty and natural surroundings. Loot's style pretty much exudes the same idea of living. We've enjoyed bottling up that spirit in our custom pieces.
For our wedding, there is one item I gravitated towards in the Loot warehouse and after walking away I knew our lounge area had to be centered around it (I won't say what it is until our wedding reveal post, ha!). Is there a certain piece that you love most of all?
This answer changes on the regular. We have so many new items coming and going. We are constantly inspired by a new creation and sometimes something that has sat on the shelf for months will spark interest again. I have a few items I love for different reasons, but if I had to pick one, I'm pretty smitten with our new Gibson leather chair. It is weathered like a Sam Elliot smile. There's no restoration that can touch this gem nor would I allow it! Anna's long time love is with our Gomer chairs. We put a lot of attention to detail in those making sure the cool "US" stamps from the vintage army tents were prominent along with the toggles and grommets.
What fascinates me most about vintage items is that there is such a rich history and story behind each piece. What item that you rent out has the most history attached to it? I'd love to hear the story behind it.
We don't always know the history behind our pieces. I get a kick at how vendors sometimes make up stories about old pieces they try to sell, then you flip it over and find a bar code. One item, though, stood out when thinking about this question. That is the Crockett Bench. Anna found this at a garage sale. While the sellers didn't know much about it, she fell in love with it because of the initials carved in it along with the square nails all providing a rich texture to the patina. We like to wonder and share ideas of who the initials belong to, when they were carved, and what came of those individuals.
But really, are these women not incredible?! I am so thankful that Loot Vintage exists and even more so that the owners are so genuinely passionate about their business – it's truly inspiring and easy to see in all of their event setups – these gals enjoy what they do and it absolutely shows.
If you're in Austin or the surrounding areas and are a fan of the ultra romantic, boho, whimsical vibe at weddings or events (baby showers, bridal showers, shindigs of any kind, really), I highly recommend looking into Loot Vintage to furnish your event! We are working with Loot to outfit a lounge area on the lawn of our wedding venue and I can't wait to reveal what we chose…just a few months to go!
Take a look at the gorgeous array of vintage goods and decor over at Loot Vintage and read more about Rhoda and Anna here. Ps. Feel free to Pin the images above to your Pinterest pages and share the Loot love! 😉 A big thank you to Rhoda for sitting down to answer my questions and sharing your vision with LL readers!