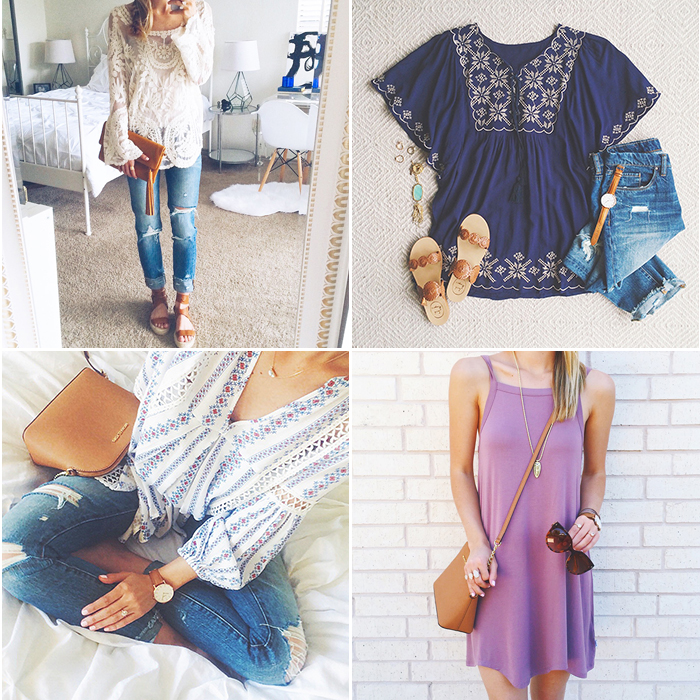 Happy Saturday, ladies! I hope you have some fun weekend plans in the works – I am looking forward to grabbing brunch with one of my best friends tomorrow and today have my next Style Me Pretty "Blogger Bride" shoot scheduled at 3pm…Thus, as soon as I finish up this post I'm headed to get all glammed up! (…And by that, I mean go take a shower and do my own hair and makeup..ha! #soglam). Looking forward to sharing that next post with y'all, let's hope the weather in Austin holds up just until 5pm so we can get these photos, ha! (It's supposed to POUR all weekend..eek!).
Sooo.. yesterday was my last day at my day job – y'all…it's officially official, I'm doin' this thing!!! I thought I would wake up this morning feeling relieved to take one giant thing off my plate, but alas, perhaps it takes a few days to really feel that weight lifted! Blake and I celebrated last night by getting dolled up (well…dolled up for Austin, this city is very casual!) and went to get my favorite food (pasta mmmm) and split a bottle of wine at Winflo off of West 6th Street. I've driven past this adorable restaurant (think giant oak trees and streamed lights along the patio = SO CUTE) and so we finally decided this was a big enough deal to make reservations and enjoy a romantic night together! (For the record, we are the most low maintenance couple when it comes to dining out and generally prefer that whole "no wait + lots of food" over a "scene" type of place…! Shoutout to Maudie's Mexican Restaurant for being our foolproof go-to! 😉 ). However, it was a nice change of pace and so fun to sit outside, slow down and sip wine with Blake, LOVE that man so much! Fear not, the granny in me was in full force last night and we got back around 10pm and I literally passed out ASAP, ha! #partyanimal over here… 😉 My kinda night these days!
Alrighty gals, onto this Instagram roundup! As always, if you're not signed up with Like To Know It (this is how you can shop my Instagrams within minutes after I post them to my feed! It's SO easy to sign up and I highly recommend it!), then I'll generally do an Instagram roundup post featuring my favorites and "most liked" photos from the past few weeks.
That said, here it goes! Enjoy shopping some fab spring picks. 🙂 Wishing you all a marvelous weekend!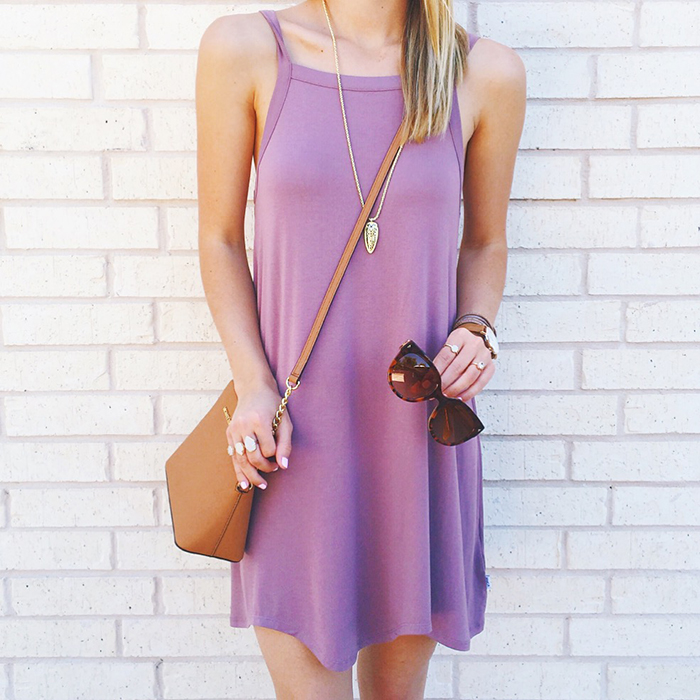 dress – RVCA / handbag – MICHAEL KORS / sunglasses – PRADA / ring – KENDRA SCOTT / necklace – KENDRA SCOTT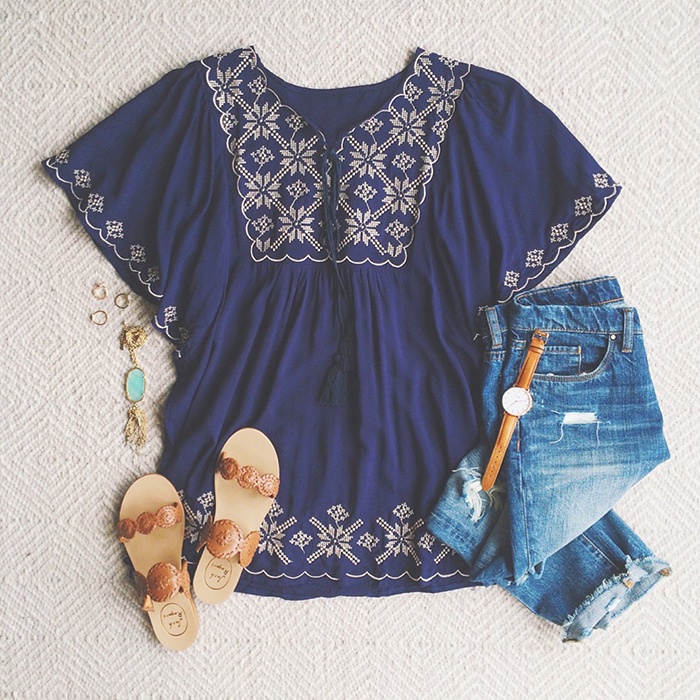 top – c.o. CHICWISH / jeans – BLANKNYC / sandals – c.o. JACK ROGERS / watch – similar KATE SPADE / necklace – KENDRA SCOTT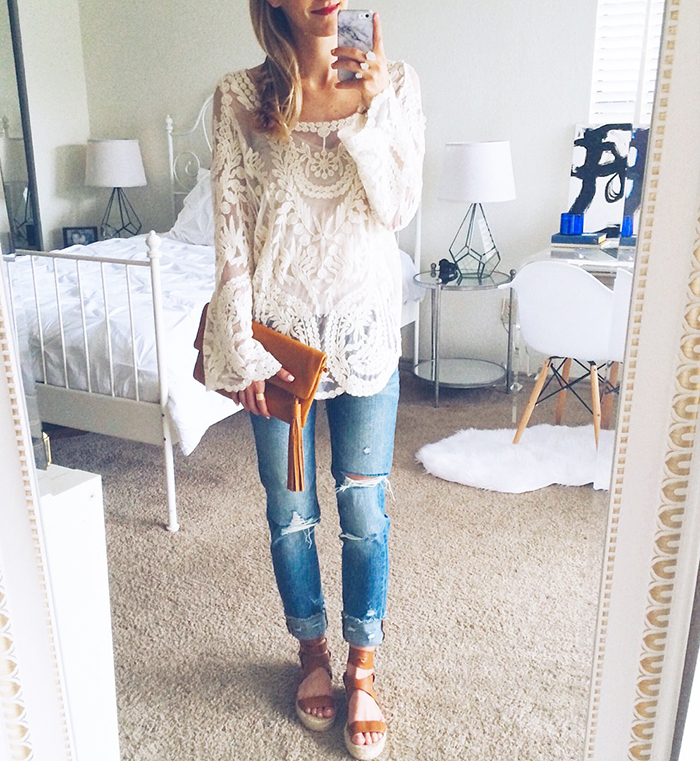 top -c.o.  CHICWISH / jeans – BLANKNYC / shoes – c.o. REBECCA MINKOFF / clutch – c.o. GIGI NEW YORK / ring – KENDRA SCOTT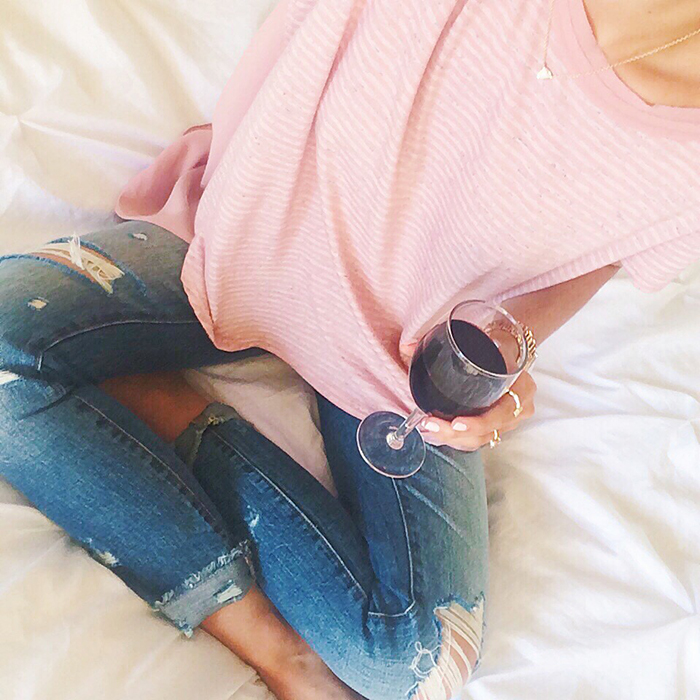 top – GIBSON / jeans – BLANKNYC / necklace – KENDRA SCOTT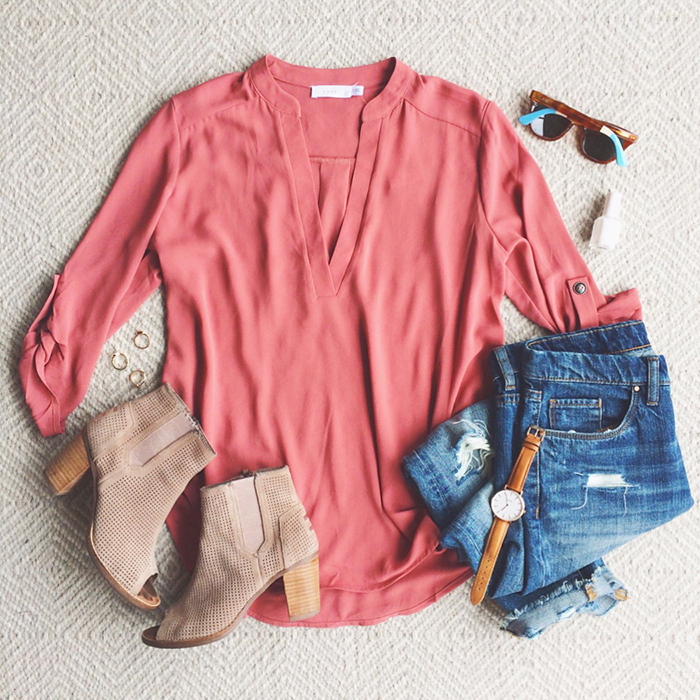 top – XX / shoes – TOMS / jeans – BLANKNYC / watch – similar KATE SPADE / sunglasses – similar NORDSTROM / rings – KENDRA SCOTT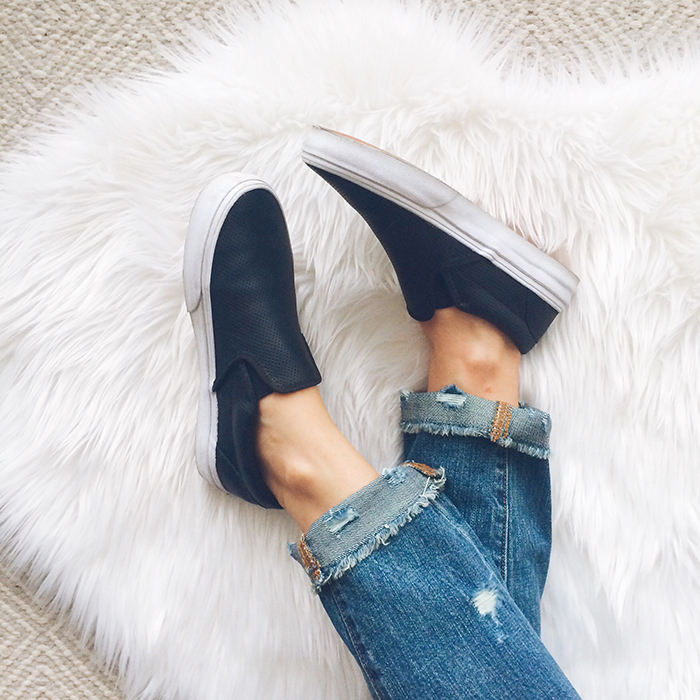 jeans – BLANKNYC / shoes – VANS / rug – similar ONE KINGS LANE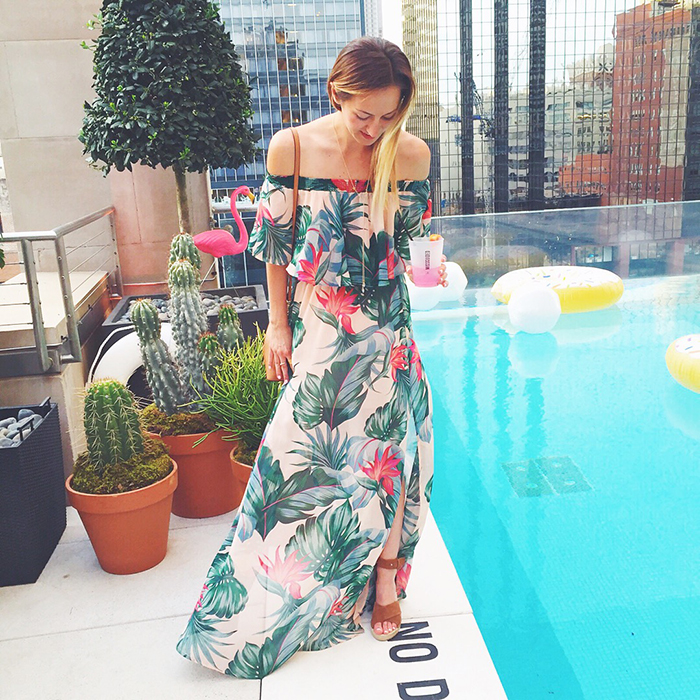 dress – SHOW ME YOUR MUMU (different print available) / shoes – DOLCE VITA / necklace – NASHELLE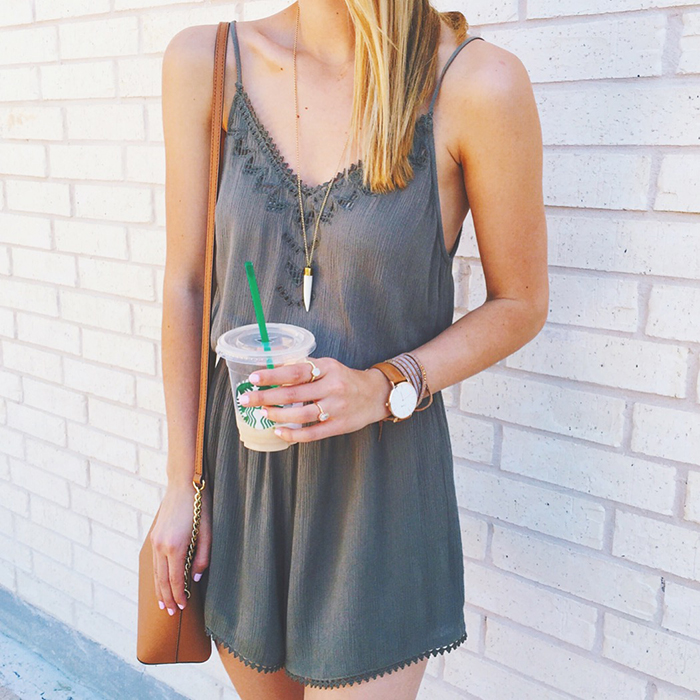 romper – LUSH / handbag – MICHAEL KORS / watch – similar KATE SPADE / wrap bracelet – c.o. CHAN LUU / necklace – similar BAUBLEBAR / ring – KENDRA SCOTT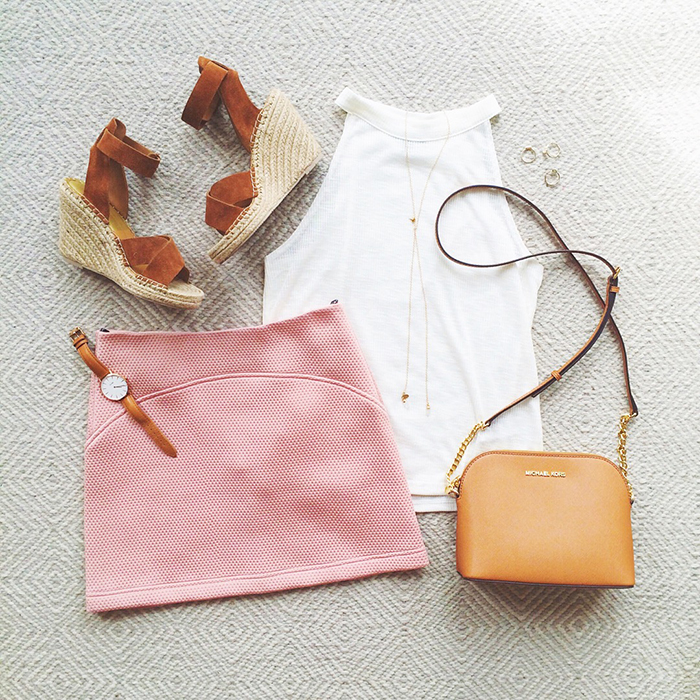 skirt – TOPSHOP / top – TOPSHOP / handbag – MICHAEL KORS / shoes – DOLCE VITA / watch – similar KATE SPADE / necklace – NASHELLE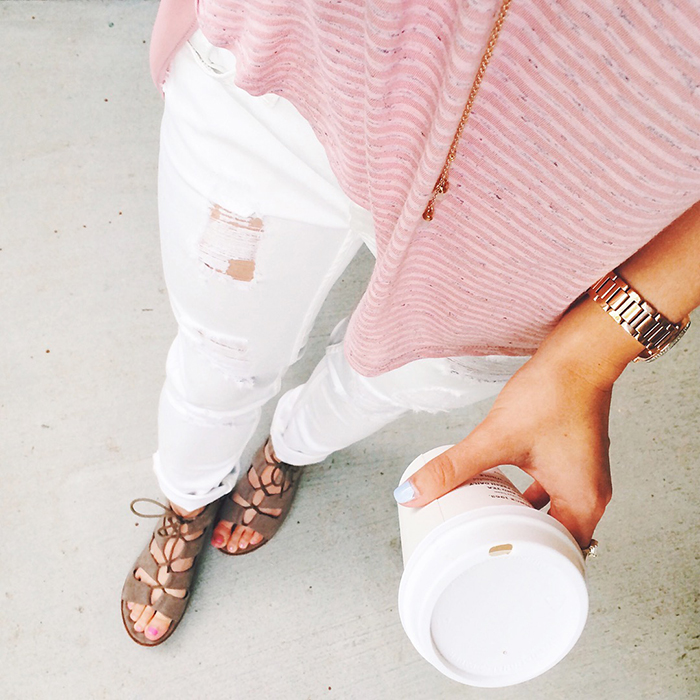 top – GIBSON / jeans – VIGOSS / shoes – STEVE MADDEN / watch – MICHAEL KORS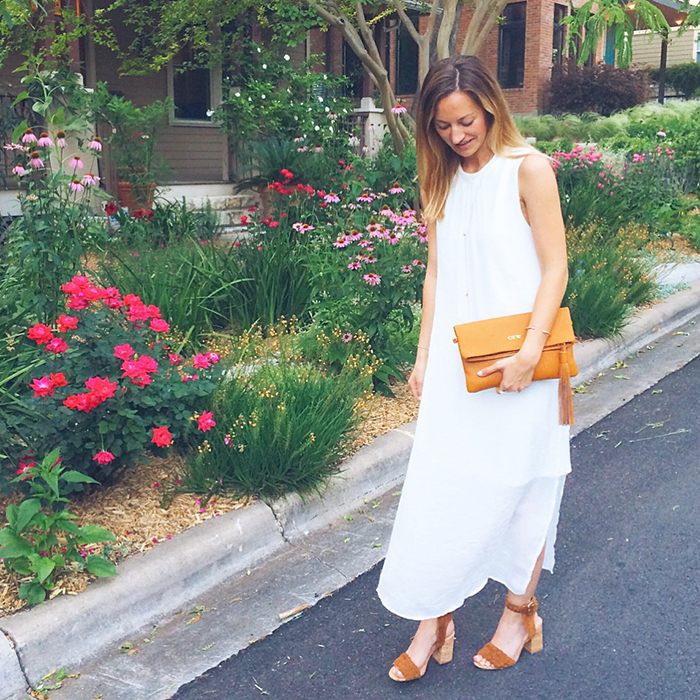 dress – PAINTED THREADS / shoes – MODCLOTH / cluch – GIGI NEW YORK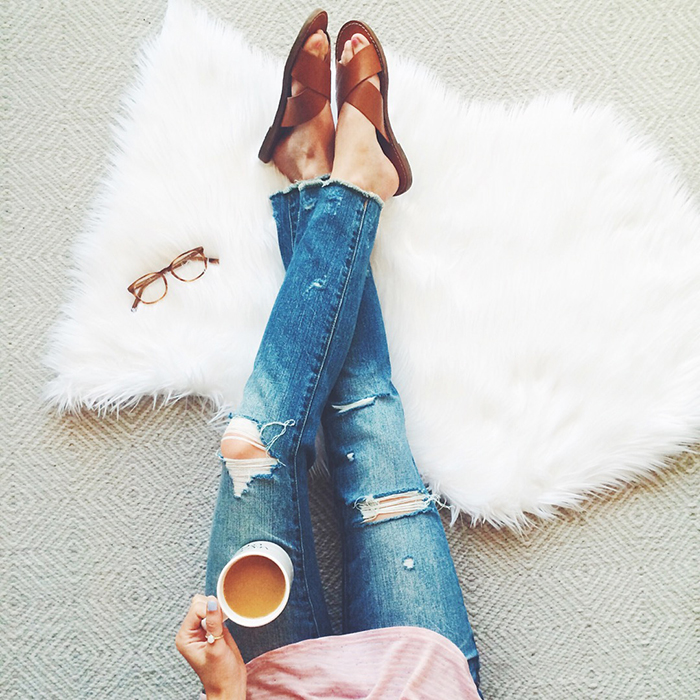 jeans – BLANKNYC / shoes – NORDSTROM / glasses – WARBY PARKER / rug – similar ONE KINGS LANE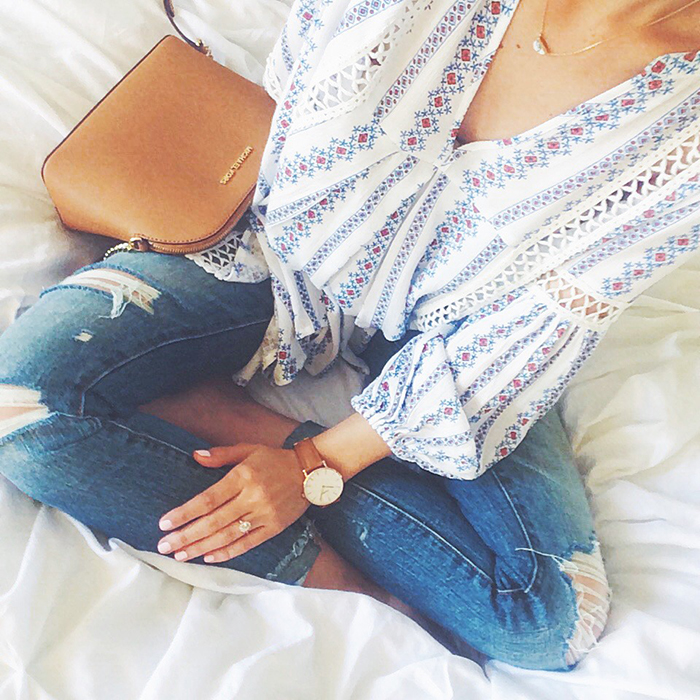 top – c.o. CHICWISH / jeans – BLANKNYC / handbag – MICHAEL KORS / watch – similar KATE SPADE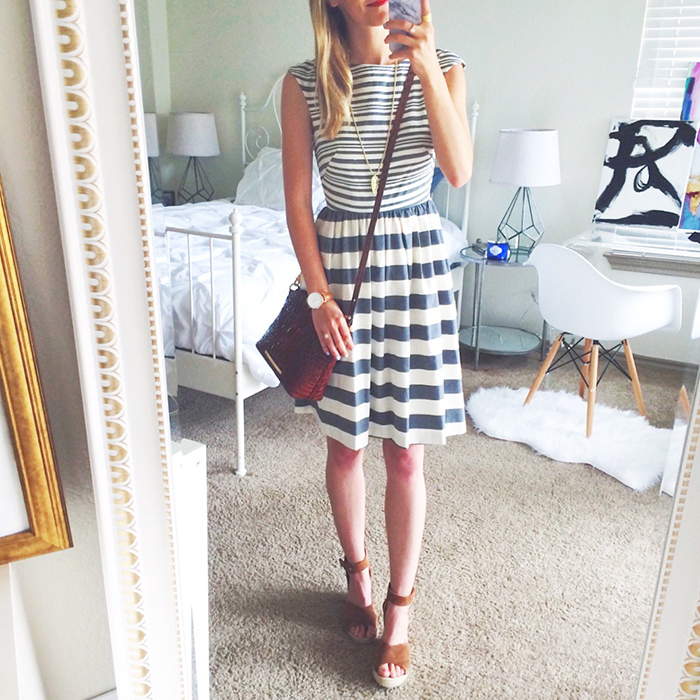 dress – c.o. DONNA MORGAN / shoes – DOLCE VITA / handbag – BRAHMIN / necklace – KENDRA SCOTT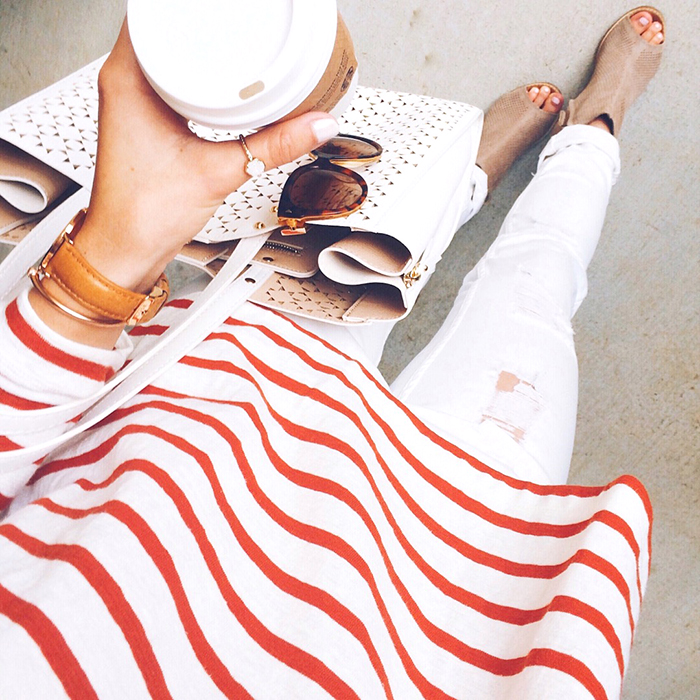 top – MADEWELL / jeans – VIGOSS / shoes – TOMS / tote bag – ANN TAYLOR / sunglasses – PRADA / ring – KENDRA SCOTT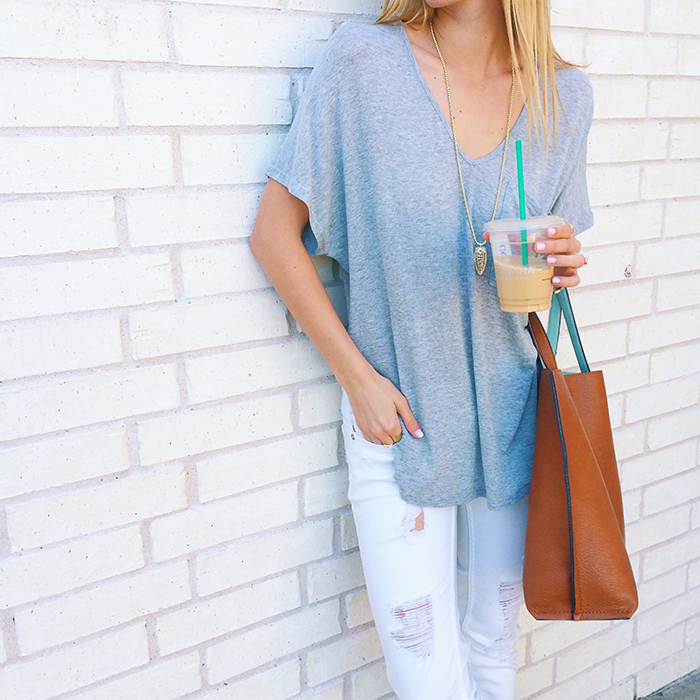 top – LUSH / jeans – VIGOSS / tote – NORDSTROM / necklace – KENDRA SCOTT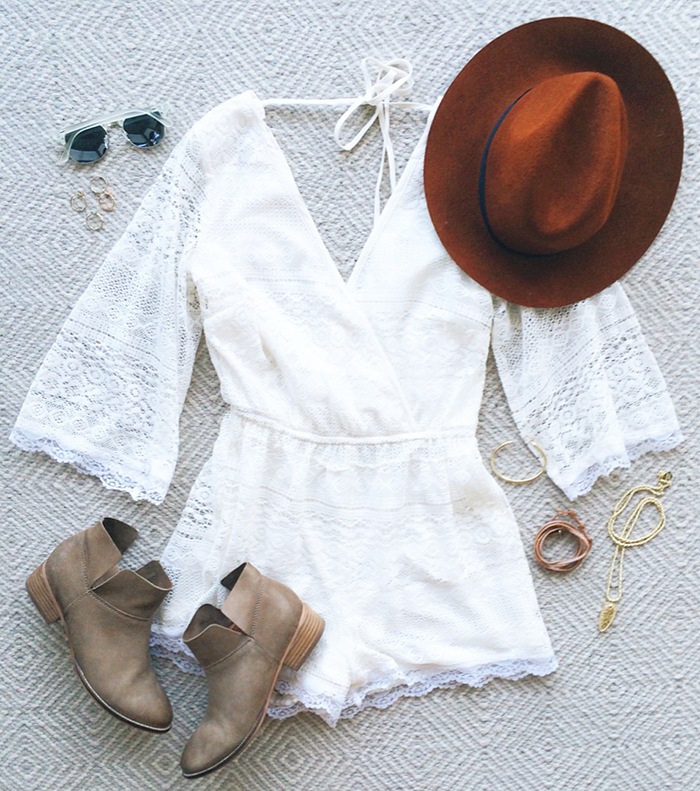 romper – BAND OF GYPSIES / booties – SEYCHELLES / hat – URBAN OUTFITTERS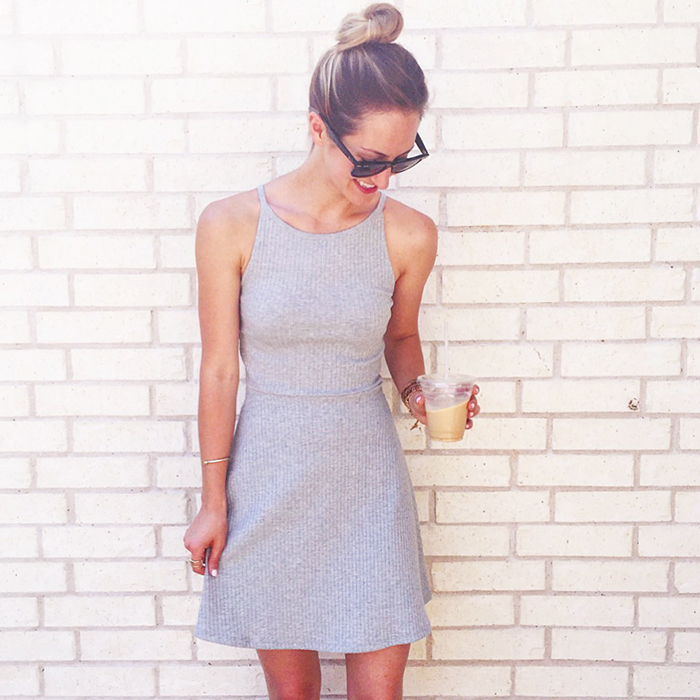 dress – TOPSHOP / sunglasses – RAY BAN / pinch bracelet – KENDRA SCOTT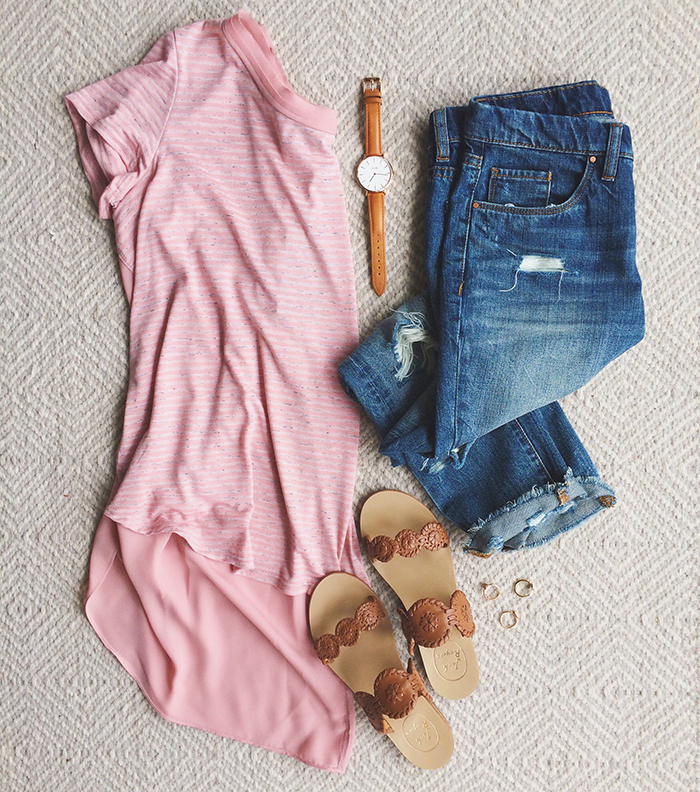 top – GIBSON / jeans – BLANK NYC / shoes – JACK ROGERS / watch – similar KATE SPADE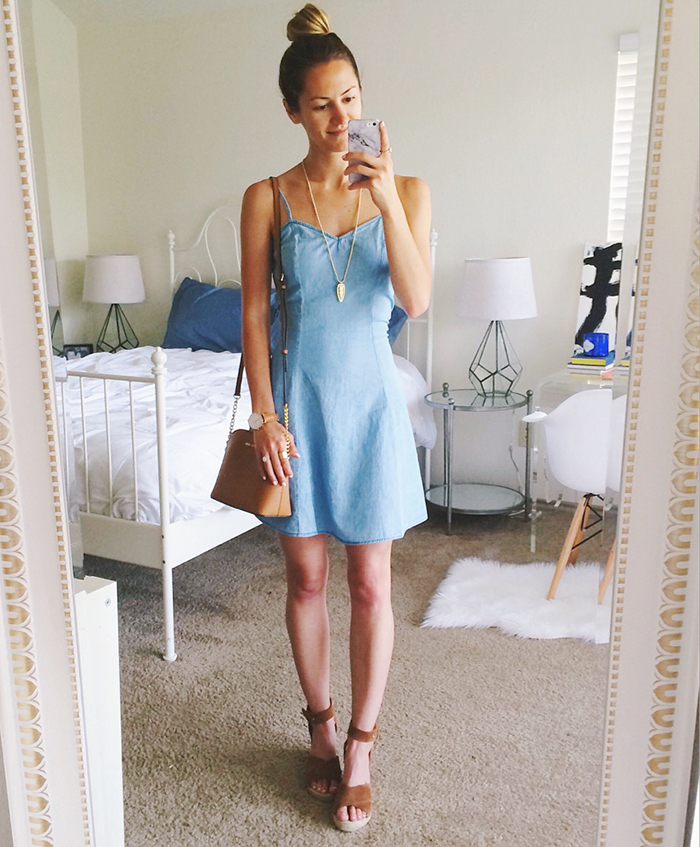 dress – MIMI CHICA / shoes – DOLCE VITA / necklace – KENDRA SCOTT / handbag – MICHAEL KORS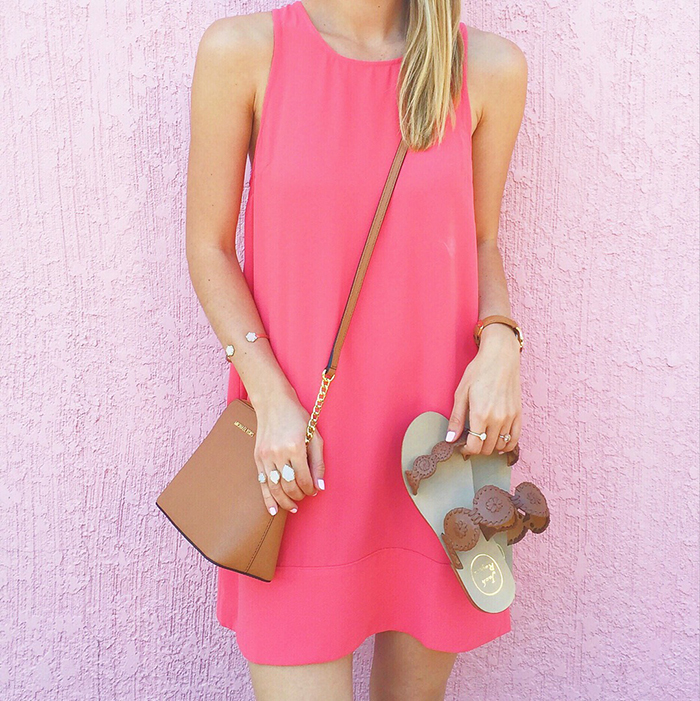 dress – LEITH / shoes – JACK ROGERS / handbag – MICHAEL KORS / double ring – KENDRA SCOTT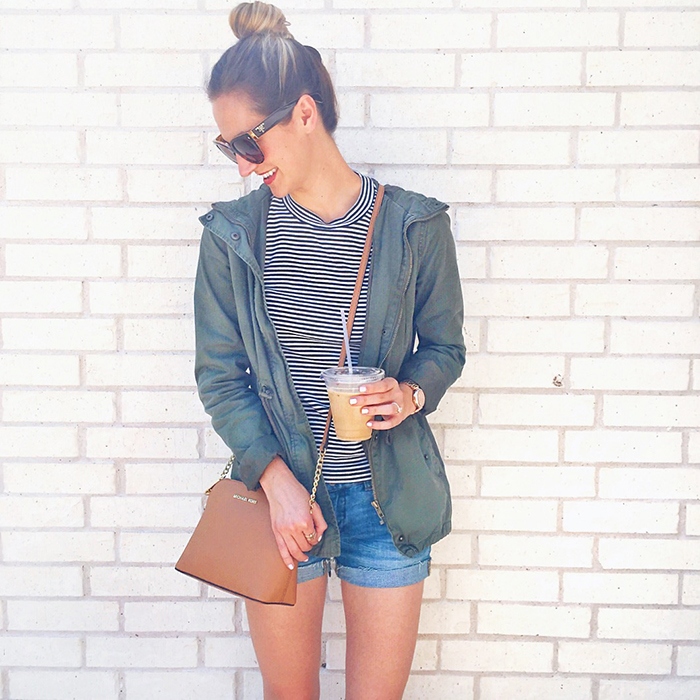 striped tee – similar NORDSTROM / jacket – similar BP / shorts – BLANKNYC / handbag – MICHAEL KORS / sunglasses – PRADA