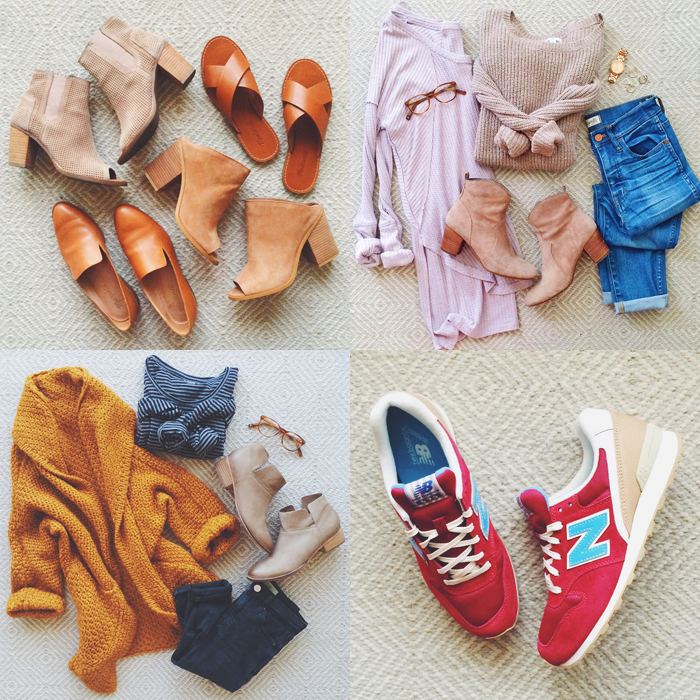 Happy weekend, ladies! It's been a while since my last Instagram roundup post, so I figured there's no better time than the weekend to relax & shop through some outfits you may have missed over on my Insta-feed! I never knew I was such a shoe person until I went back and picked out some of my favorite photos…and clearly, I have a thing for shoes! 😉 …and cozy cardigans, and easy-to-layer tees…as I always say, comfort is key when it comes to my style.
Any fun weekend plans on your end? I am off to grab coffee and snap some blog photos with my pops in a few hours (true story: blog life = never stops!) – I am getting used to our Saturday morning routine together, I'll be sad when he heads back to New Mexico for work in two weeks! My dad is a camera operator in the film industry (in a nutshell, he films movies/tv series) and he just got a new gig that will last until June.. Thus, trying to soak in this time together before he leaves…perhaps Blake and I will just have to plan a trip to NM in the next few months! 😉 (No problem there, Santa Fe is one of my favorite cities!).
Aside from fam-time and blog prep (fun collab headed to the blog on Monday, can't wait to share!!), I'll be holed up preparing for a SXSW speaking engagement that takes place on Monday evening. AH! Terrified doesn't begin to describe how I feel haha – I am SO excited and very honored, it's just speaking in front of 100+ people makes my stomach a little (okay, a lot) queasy at the moment! It's one of those things that I'd never pass up – but also can't wait to be over haha, I'm sure asap once it's through I'll feel amazing and accomplished, but the few days leading up to it I'll be quite anxious! Ps. If you're in Austin, I'd love for you to attend (and come out to support!) – it's a pre-SXSW Style + Tech panel at Capital Factory on Monday at 7pm. Grab your friends and RSVP! And please come say hello afterwards if you do, I'd love to meet you!!
Alrighty, enough blabbering on my end, ha! 😉 I hope you all have a fabulous Saturday and enjoy scoping out my latest Insta-looks! Ps. If you have a question about how anything fits, please leave a comment and I'll get back with you asap – I get a notification when someone comments, so I'm pretty good about a speedy response. 😉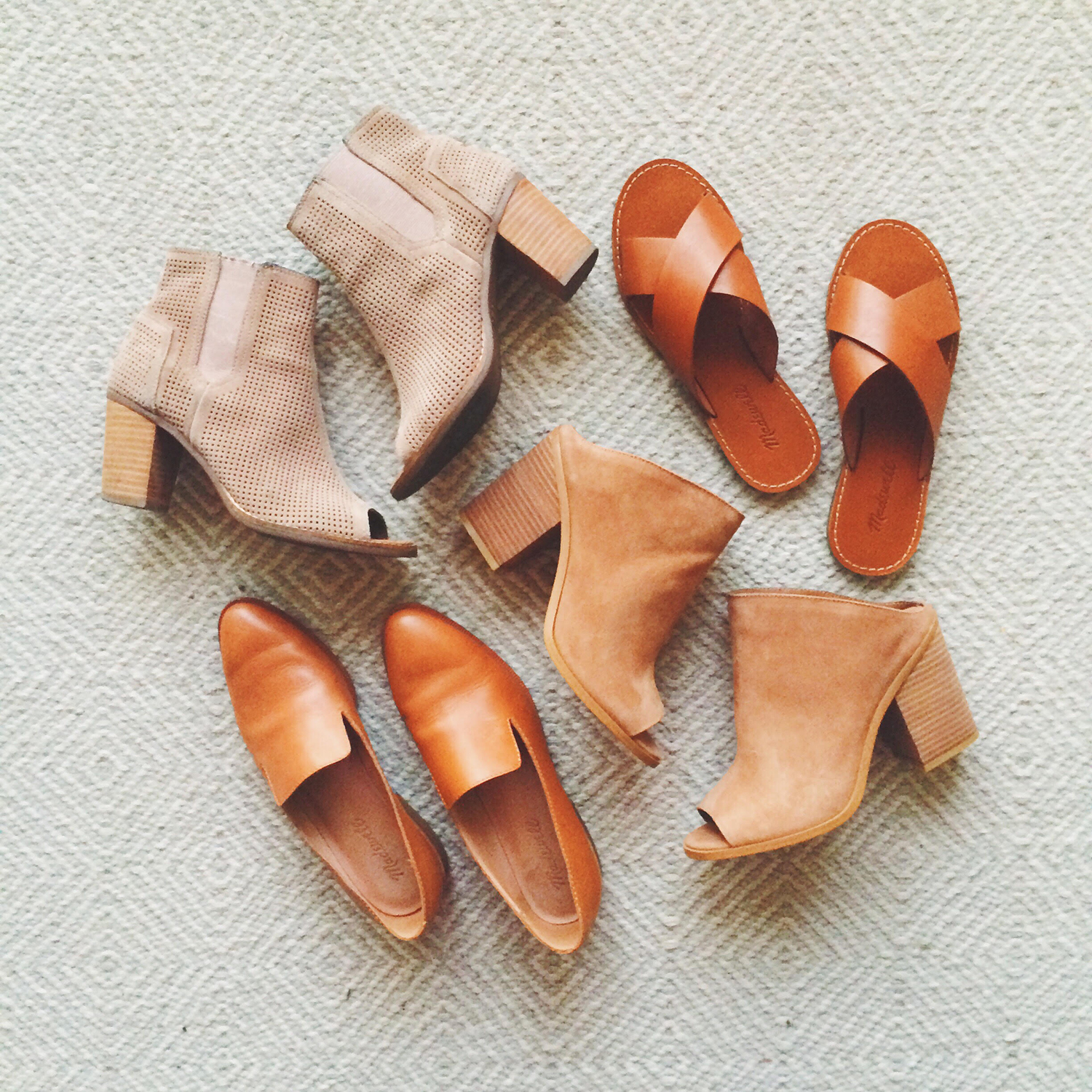 taupe peep toe booties – TOMS (fit true to size) / criss-cross sandal flats – MADEWELL (I bought a half-size down, they run big) / tan loafers – MADEWELL (they run large, I bought a full size down – also now on SALE, woo!) / peep toe tan suede mules – STEVE MADDEN (these run large, I ordered a full size down)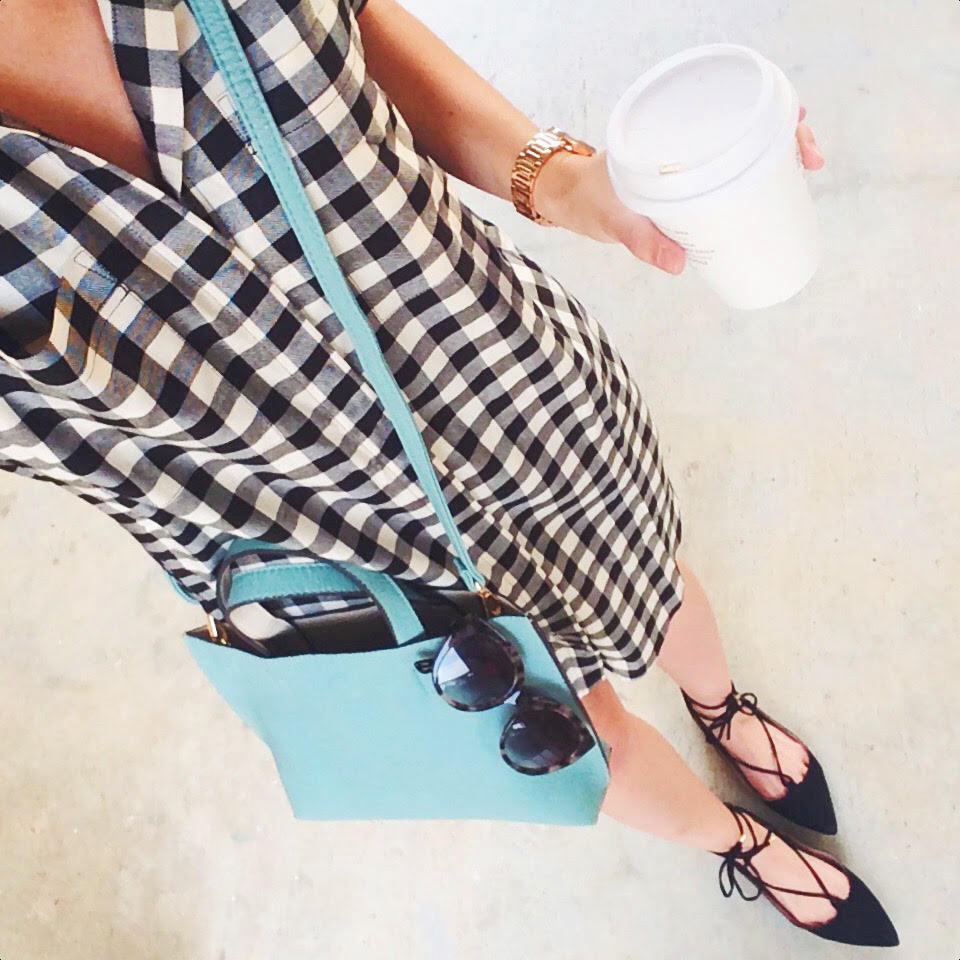 dress – MADEWELL (wearing an XS) / flats – STEVE MADDEN / handbag – NORDSTROM (it's reversible & just $38, I'm obsessed!) / sunglasses – NORDSTROM / watch – MICHAEL KORS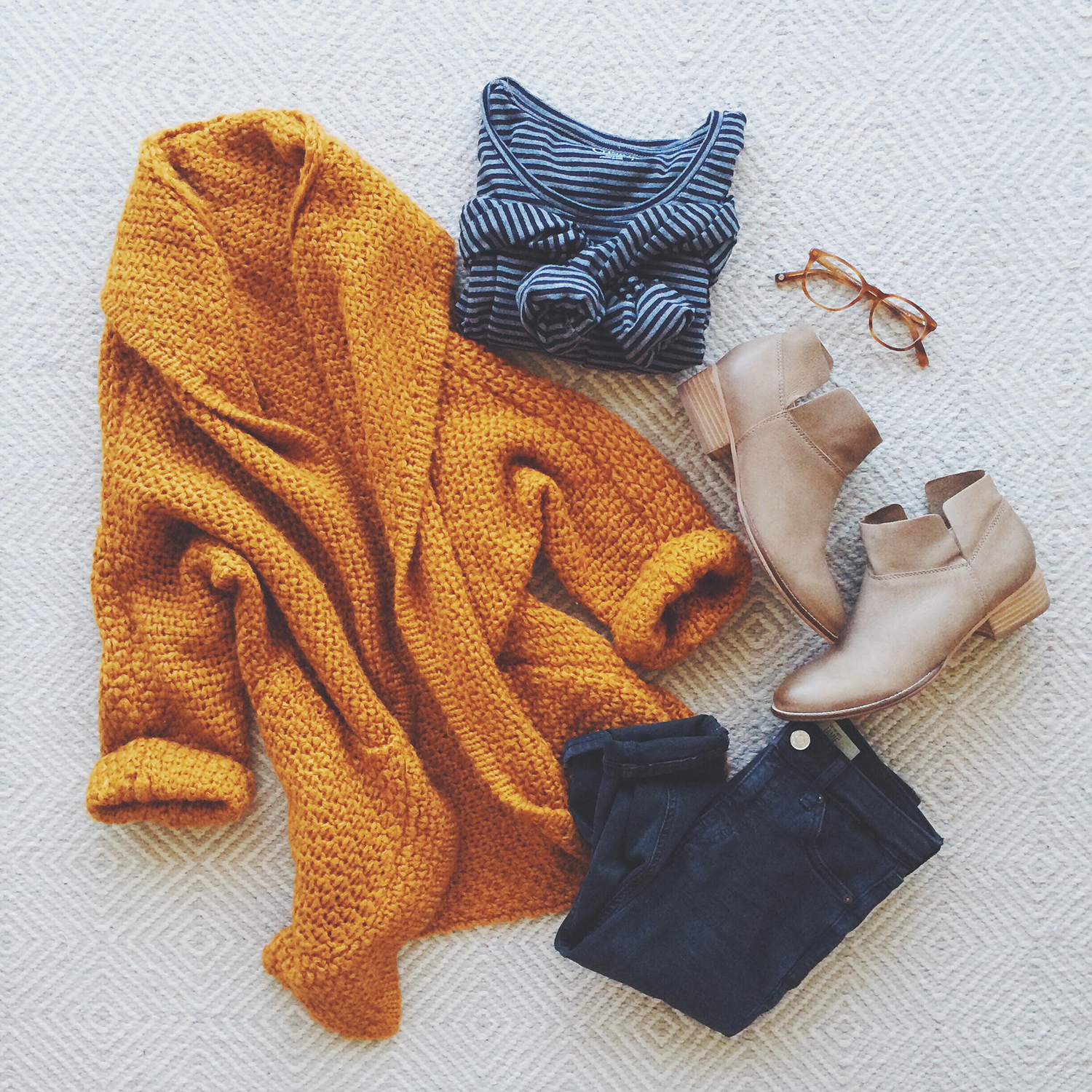 cardigan – SHEINSIDE / long sleeve tee – CASLON / booties – SEYCHELLES (can't handle how amazing these are – a MUST for spring!! They fit true to size) / jeans – TOPSHOP (the run snug, order a size up!) / glasses – WARBY PARKER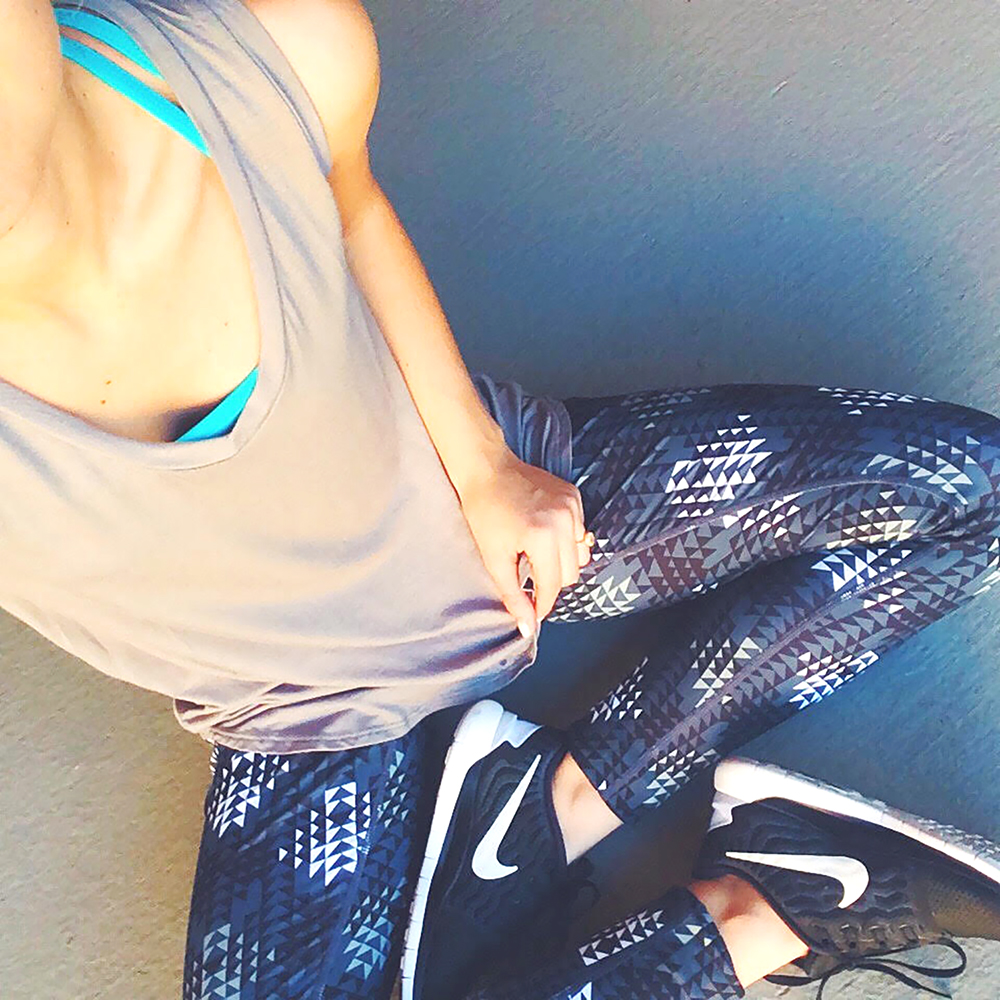 sports bra – NORDSTROM / leggings – ZELLA (order a size down, they run big) / shoes – NIKE / top – similar STEM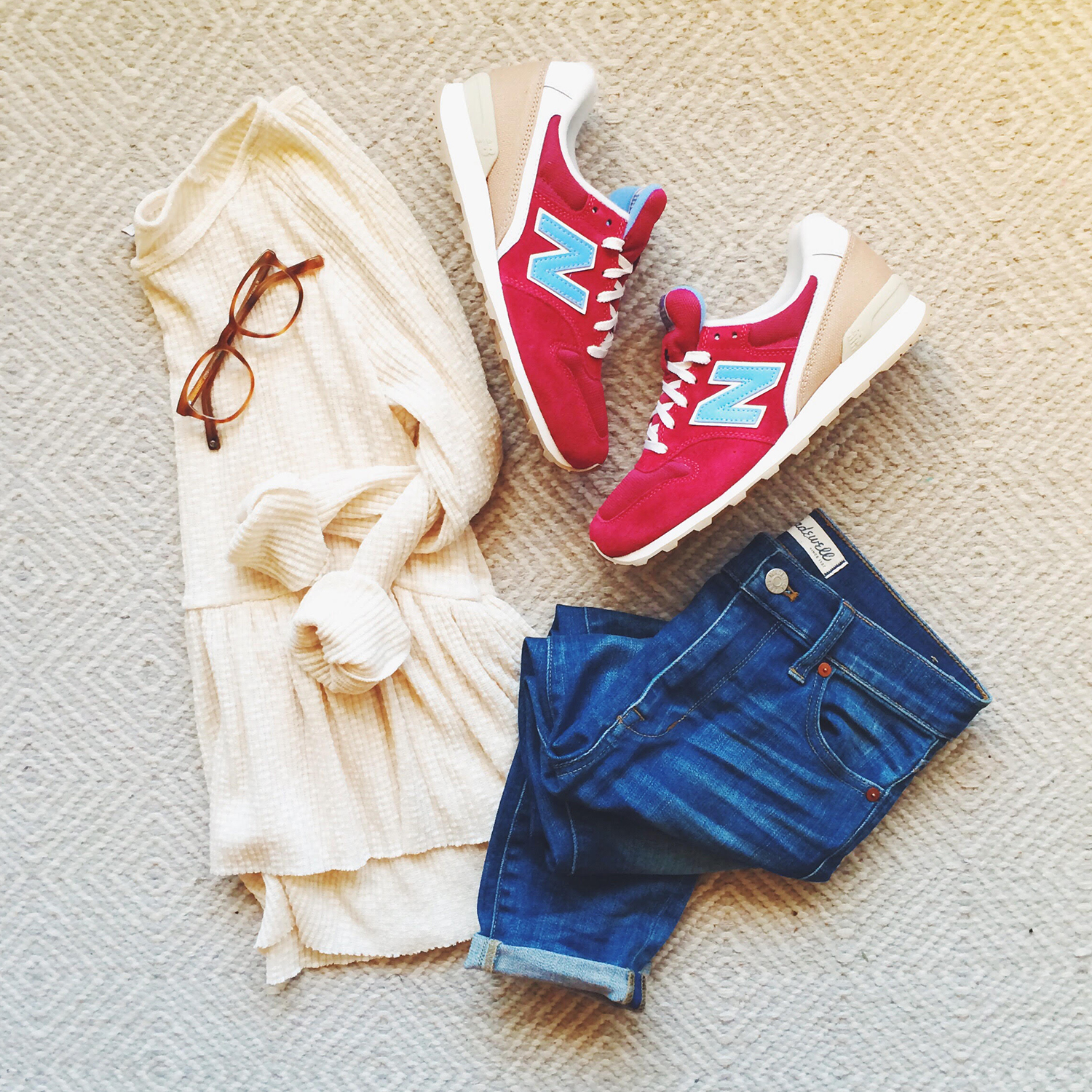 shoes – NEW BALANCE / top – HINGE / jeans – MADEWELL (high waist and I am in LOVE, they fit TTS) / glasses – WARBY PARKER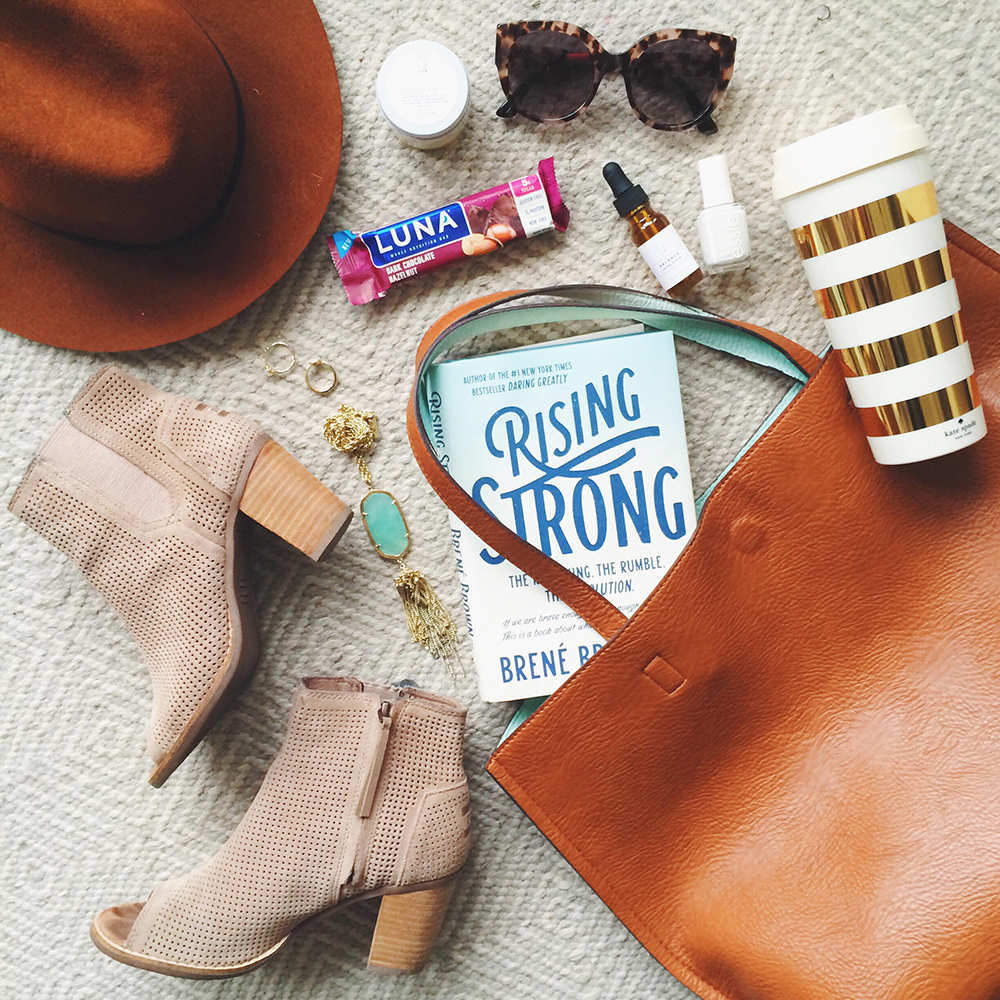 reversible tote bag – NORDSTROM / shoes – TOMS / necklace – KENDRA SCOTT / book – AMAZON (l o v e  this book, definite must-read!) / glasses – TOMS / hat – URBAN OUTFITTERS / face serum – LILA BOTANICALS / thermos – KATE SPADE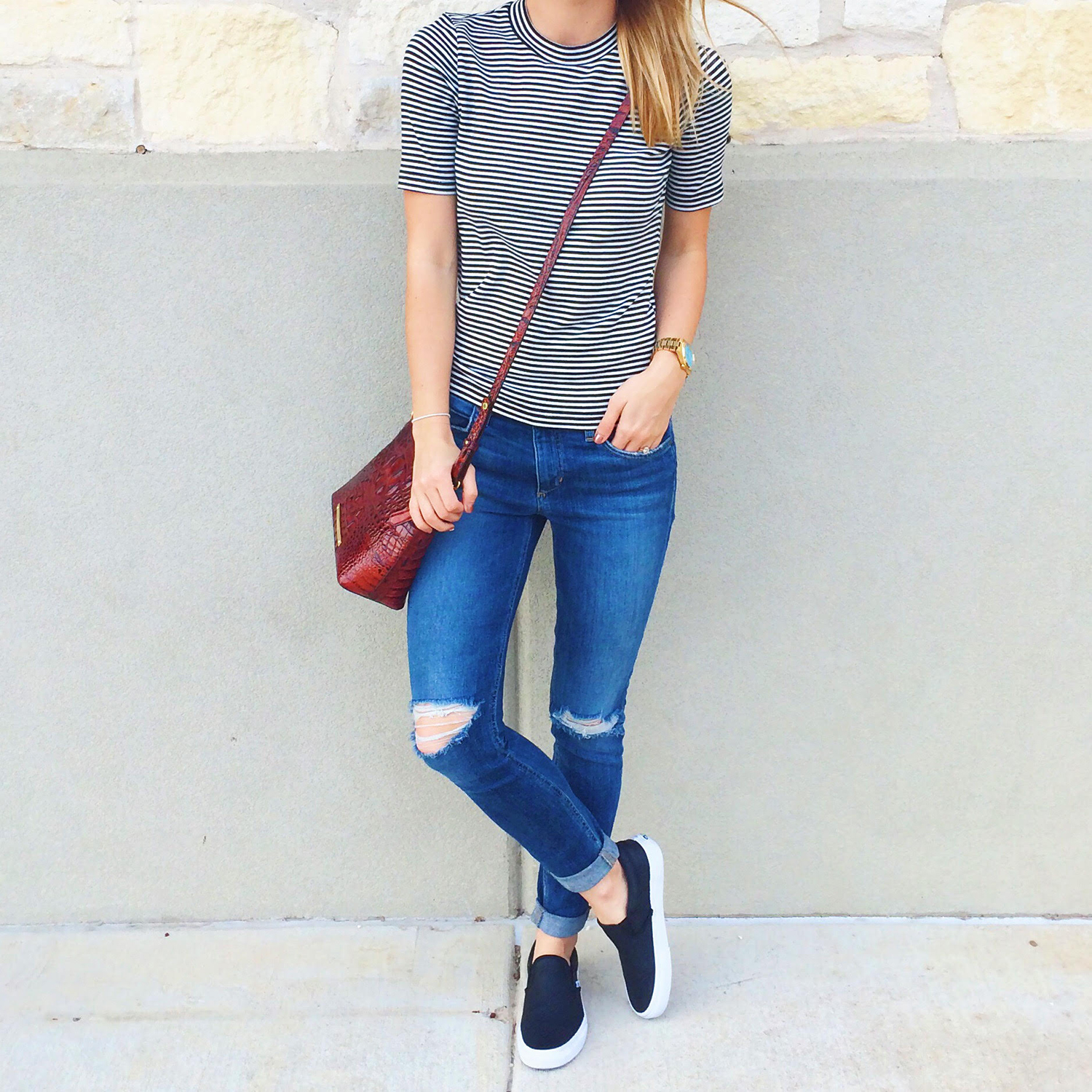 top – MADEWELL / jeans – similar NORDSTROM / shoes – VANS (they fit TTS) / handbag – BRAHMIN (my fave)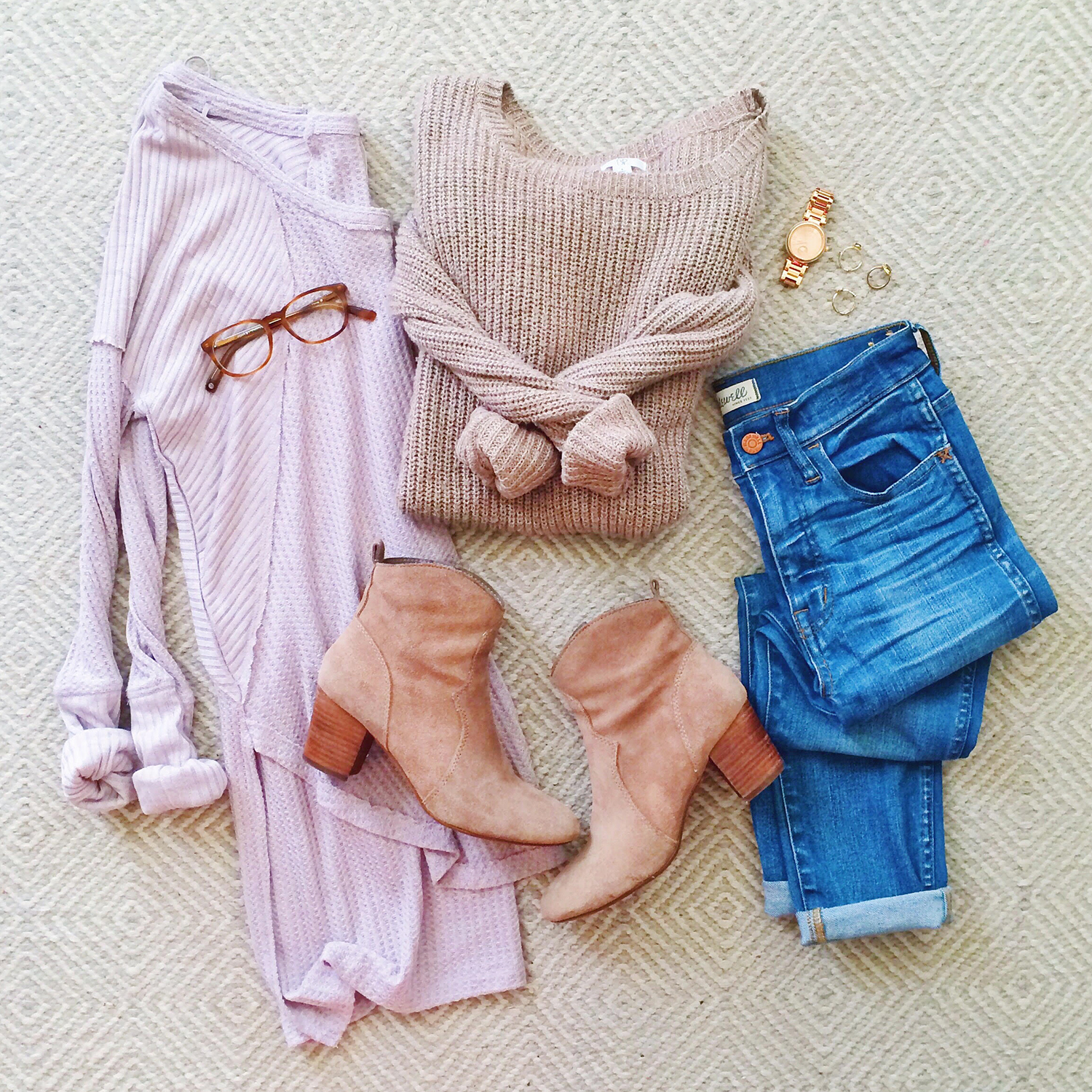 thermal tee – FREE PEOPLE (on sale!) / cozy sweater – similar NORDSTROM / jeans – MADEWELL / shoes – similar TOMS / glasses – WARBY PARKER / watch – MICHAEL KORS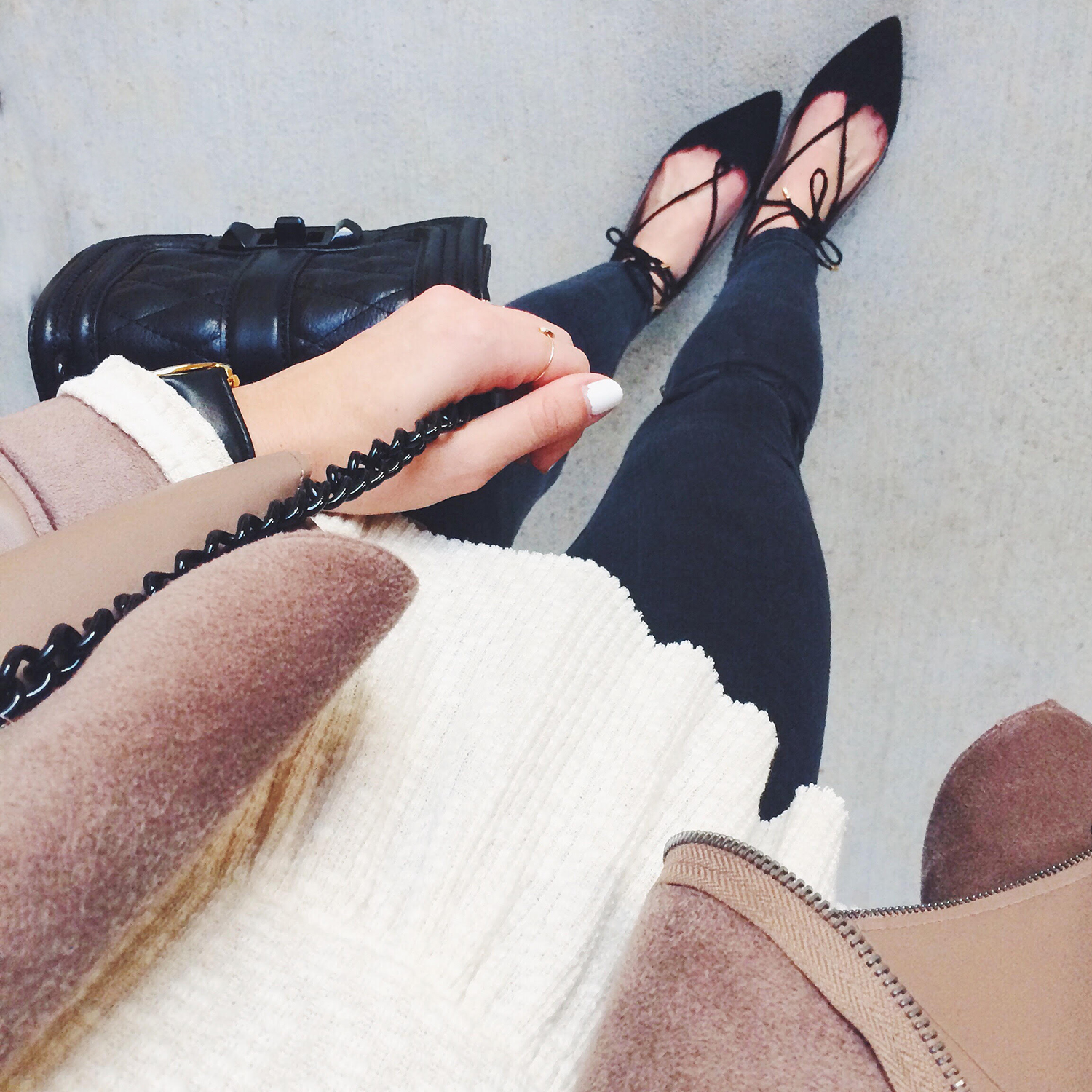 jacket – BB DAKOTA / top – HINGE / jeans – TOPSHOP / handbag – REBECCA MINKOFF / shoes – STEVE MADDEN / watch – NORDSTROM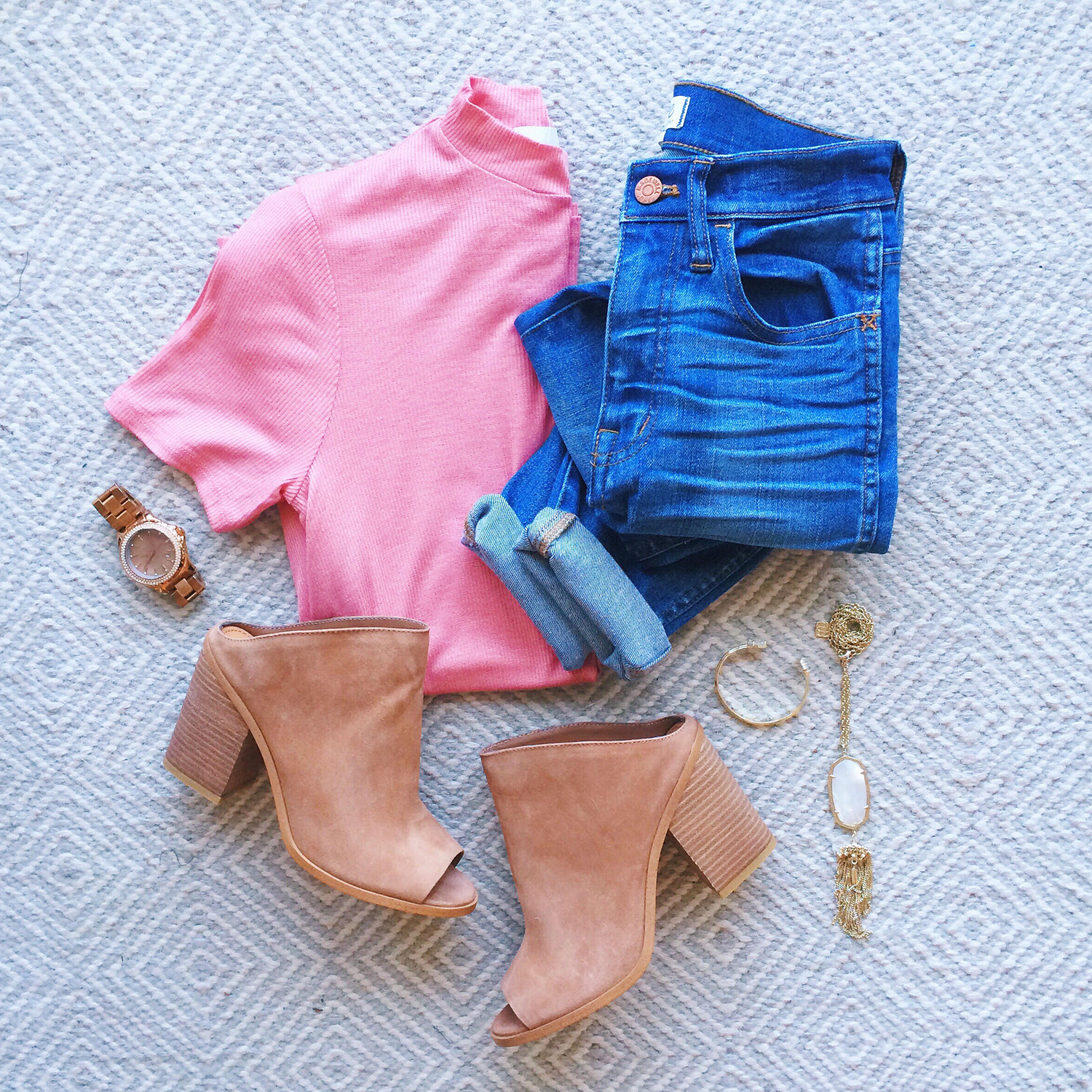 top – NORDSTROM / jeans – MADEWELL / shoes – STEVE MADDEN (they run big, I ordered a full size down) / necklace – KENDRA SCOTT / bracelet – KENDRA SCOTT / watch – MICHAEL KORS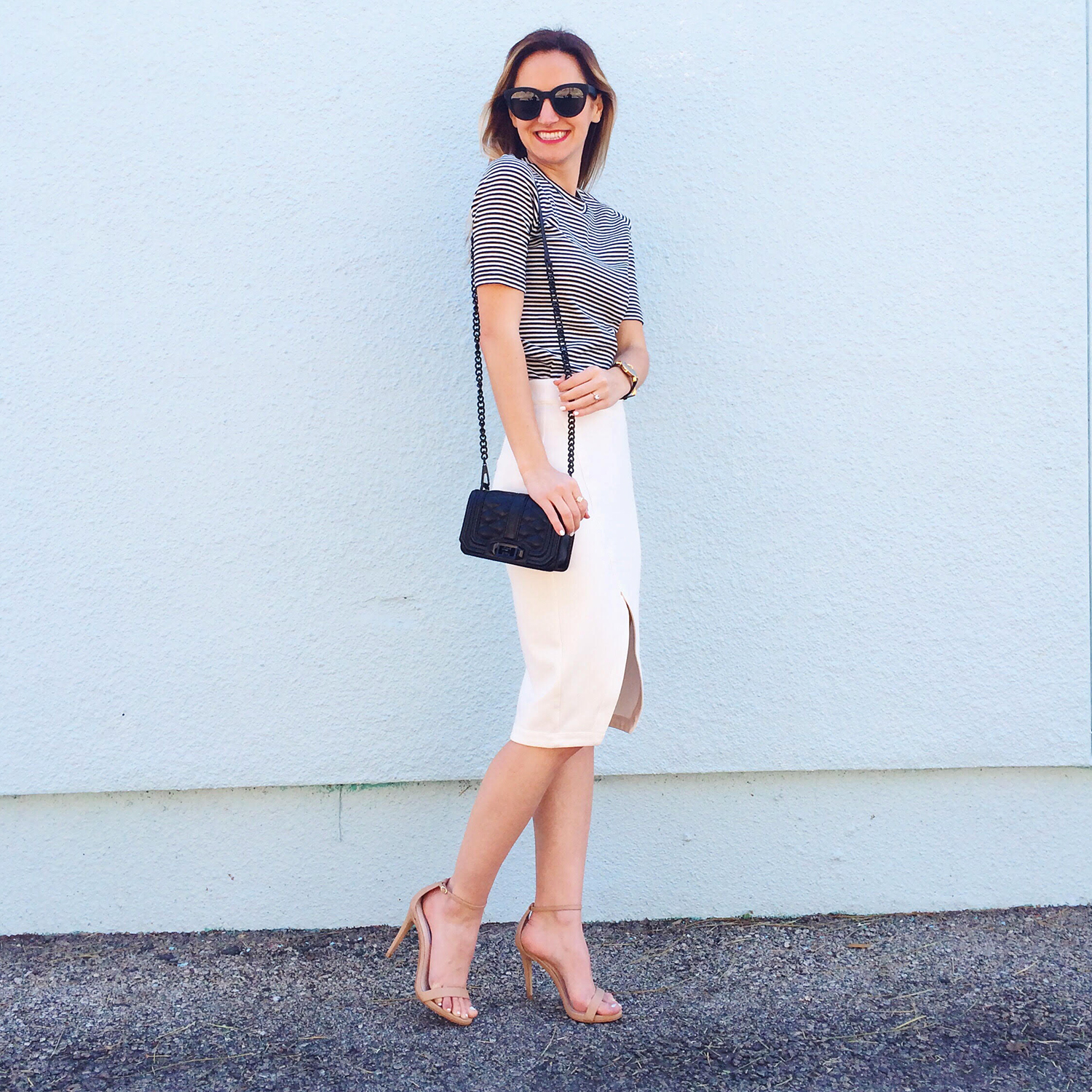 skirt – CUPCAKES & CASHMERE / shoes – STEVE MADDEN (obsessed! they fit TTS and go with everything!) / striped tee – MADEWELL / handbag – REBECCA MINKOFF / sunglasses – TOMS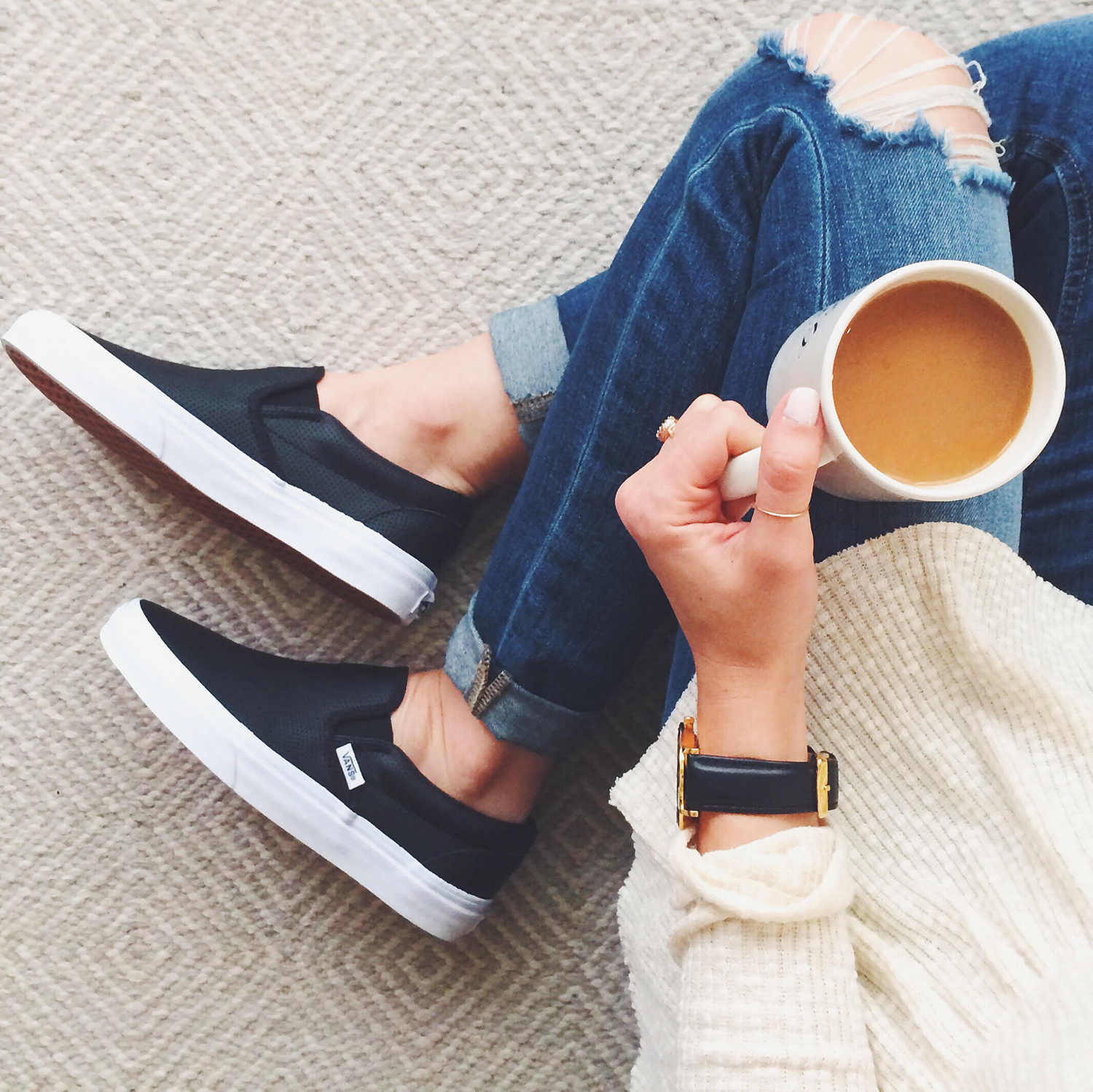 shoes – VANS (fit TTS, in love with these!) / tee – HINGE / jeans – similar NORDSTROM / watch – NORDSTROM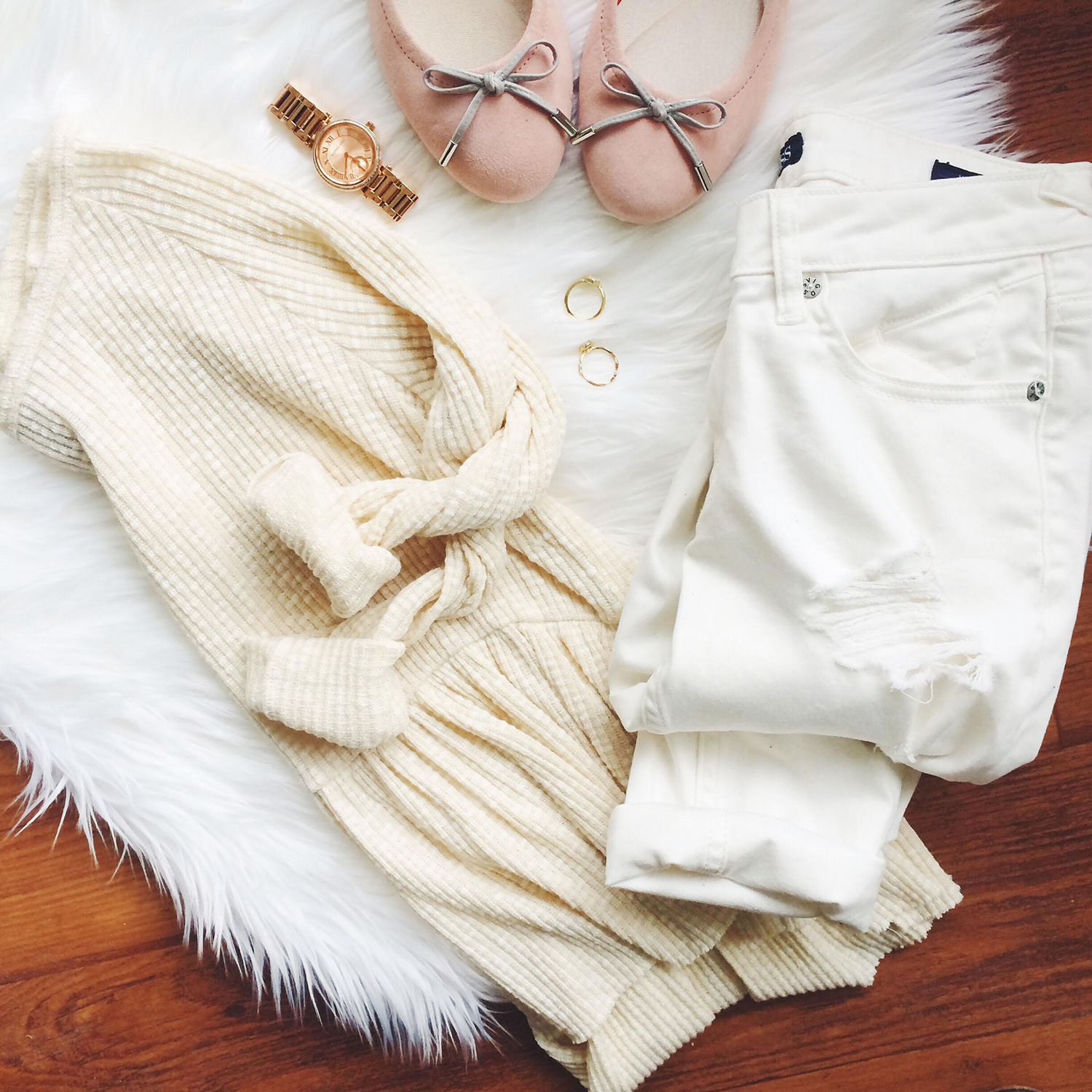 ballet flats – ROCKPORT / jeans – NORDSTROM / tee – HINGE / watch – MICHAEL KORS / rings – KENDRA SCOTT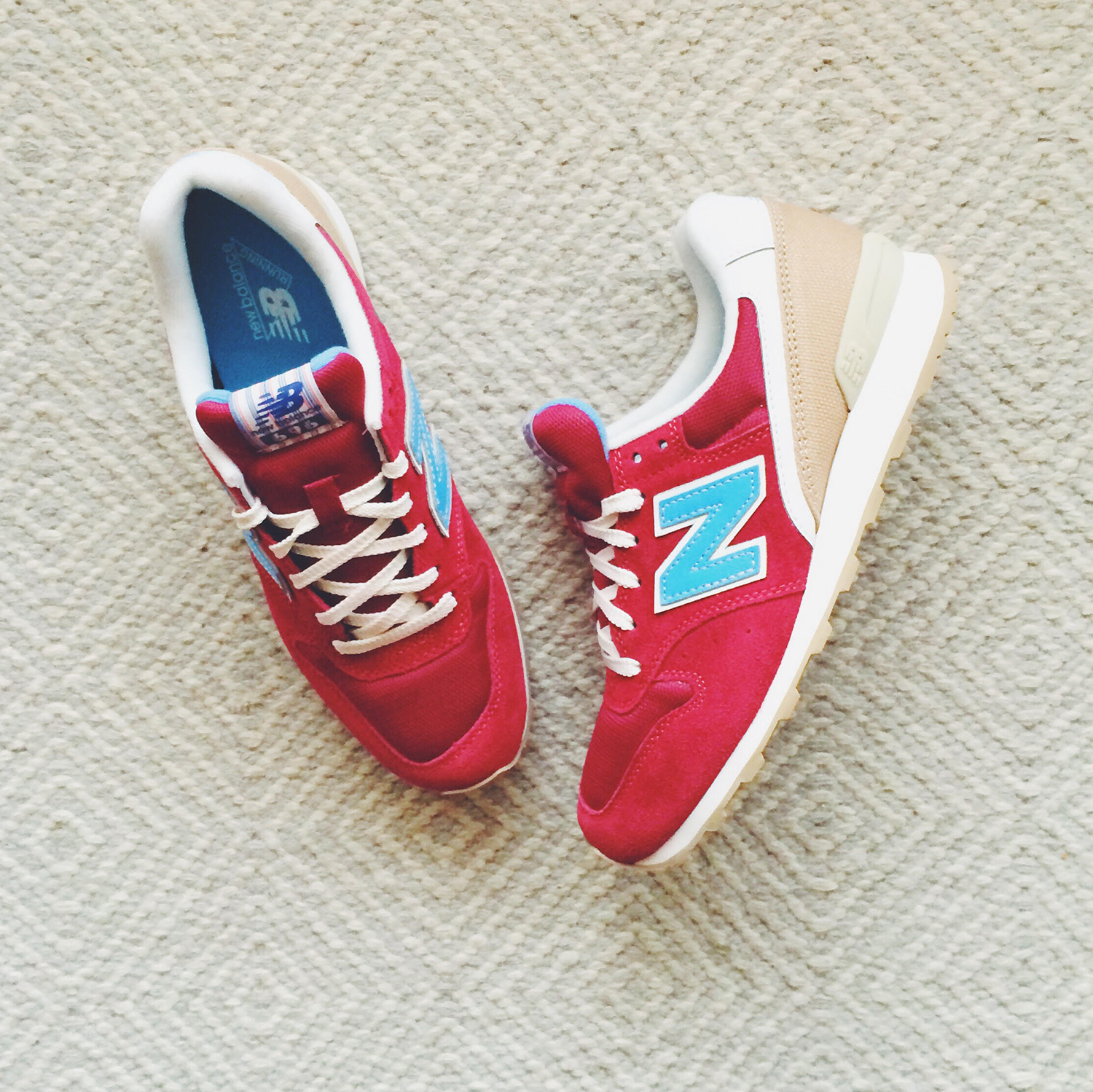 sneakers – NEW BALANCE (they fit TTS, sooooo comfy can't even 😉 )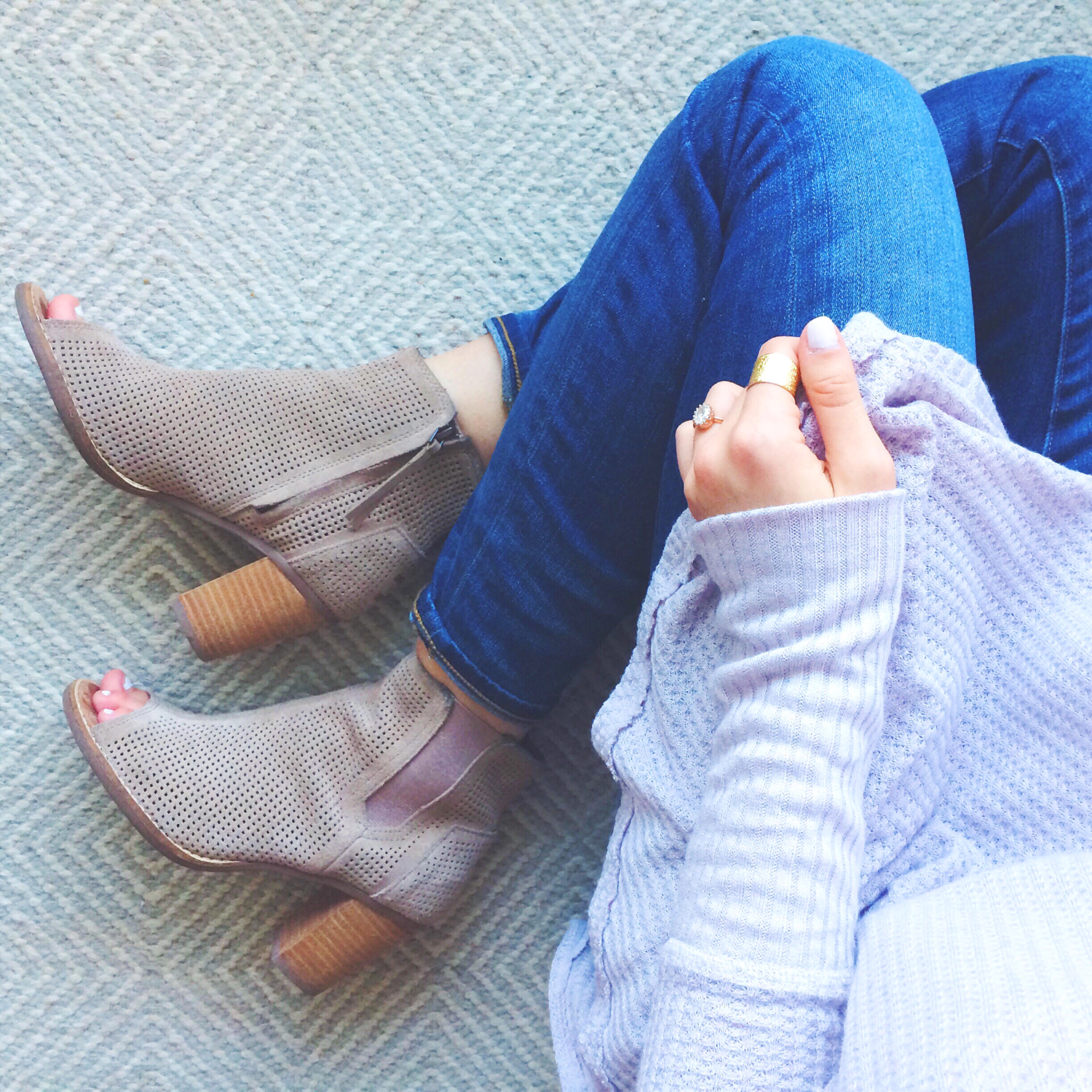 peep toe booties – TOMS (the fit TTS and feel like you're walking on pillows) / thermal tee – FREE PEOPLE (on sale!) / jeans – MADEWELL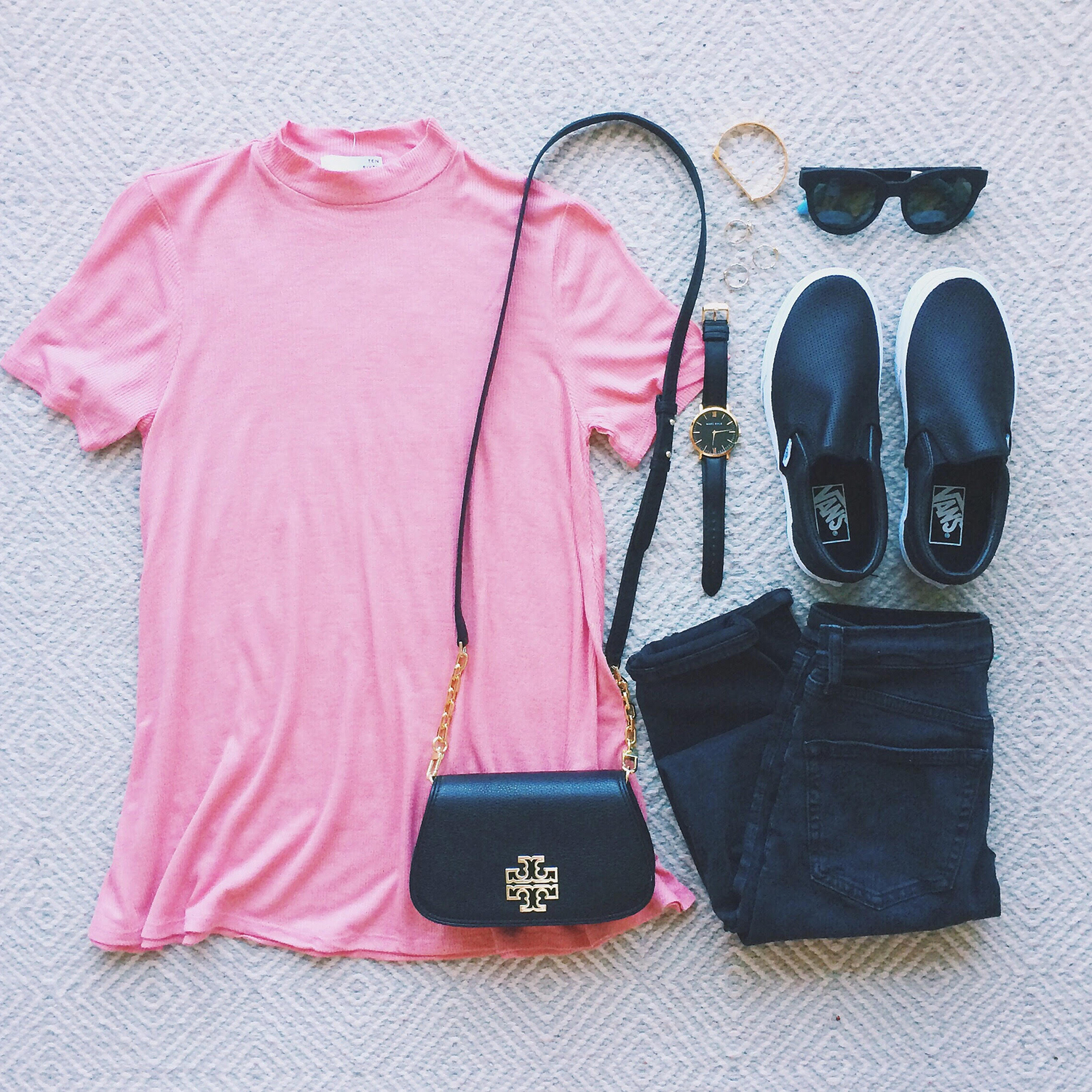 top – NORDSTROM / handbag – TORY BURCH / jeans – TOPSHOP / shoes – VANS / watch – NORDSTROM / sunglasses – TOMS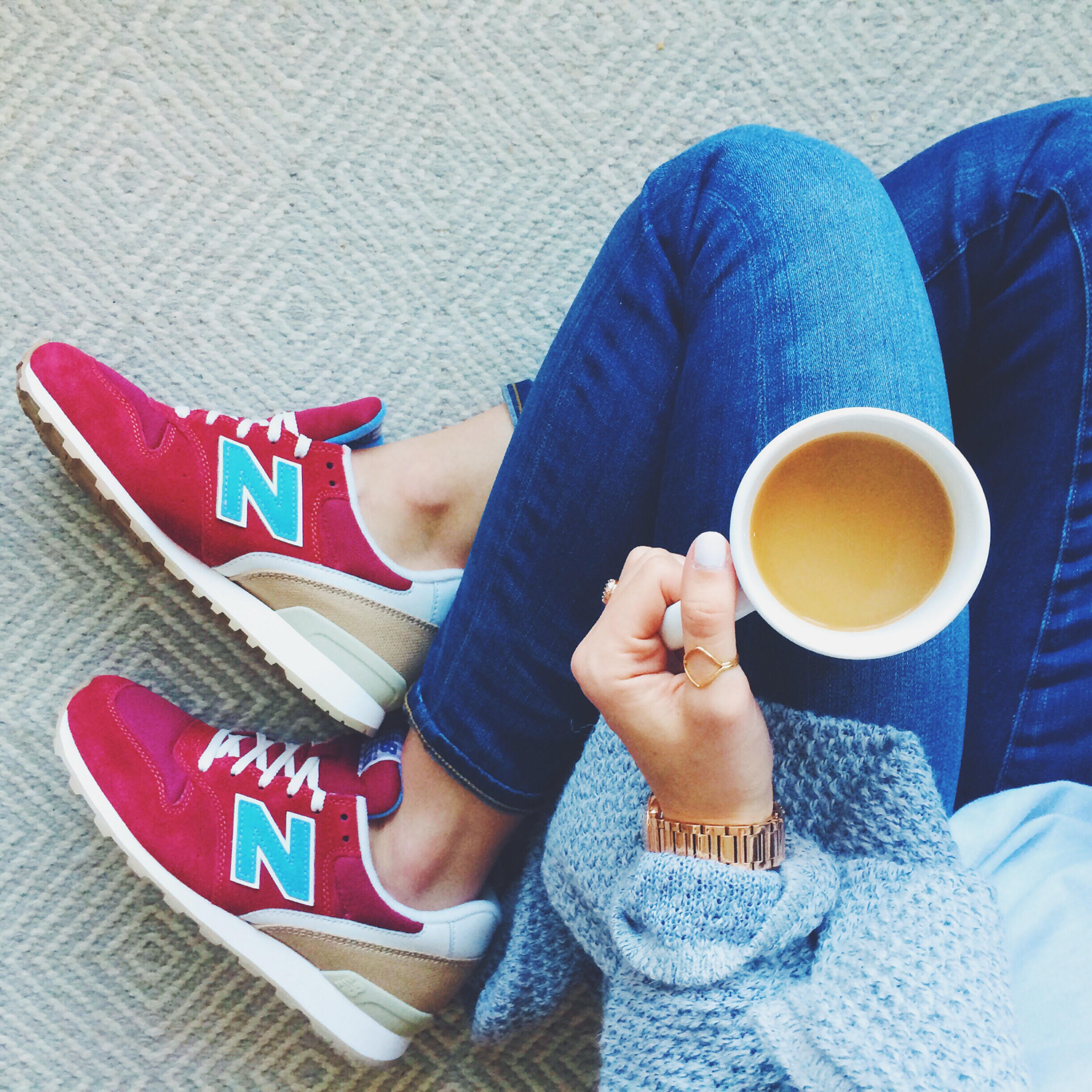 shoes – NEW BALANCE / cardigan – NORDSTROM / jeans – MADEWELL / watch – MICHAEL KORS
Have a wonderful weekend, XO! 🙂