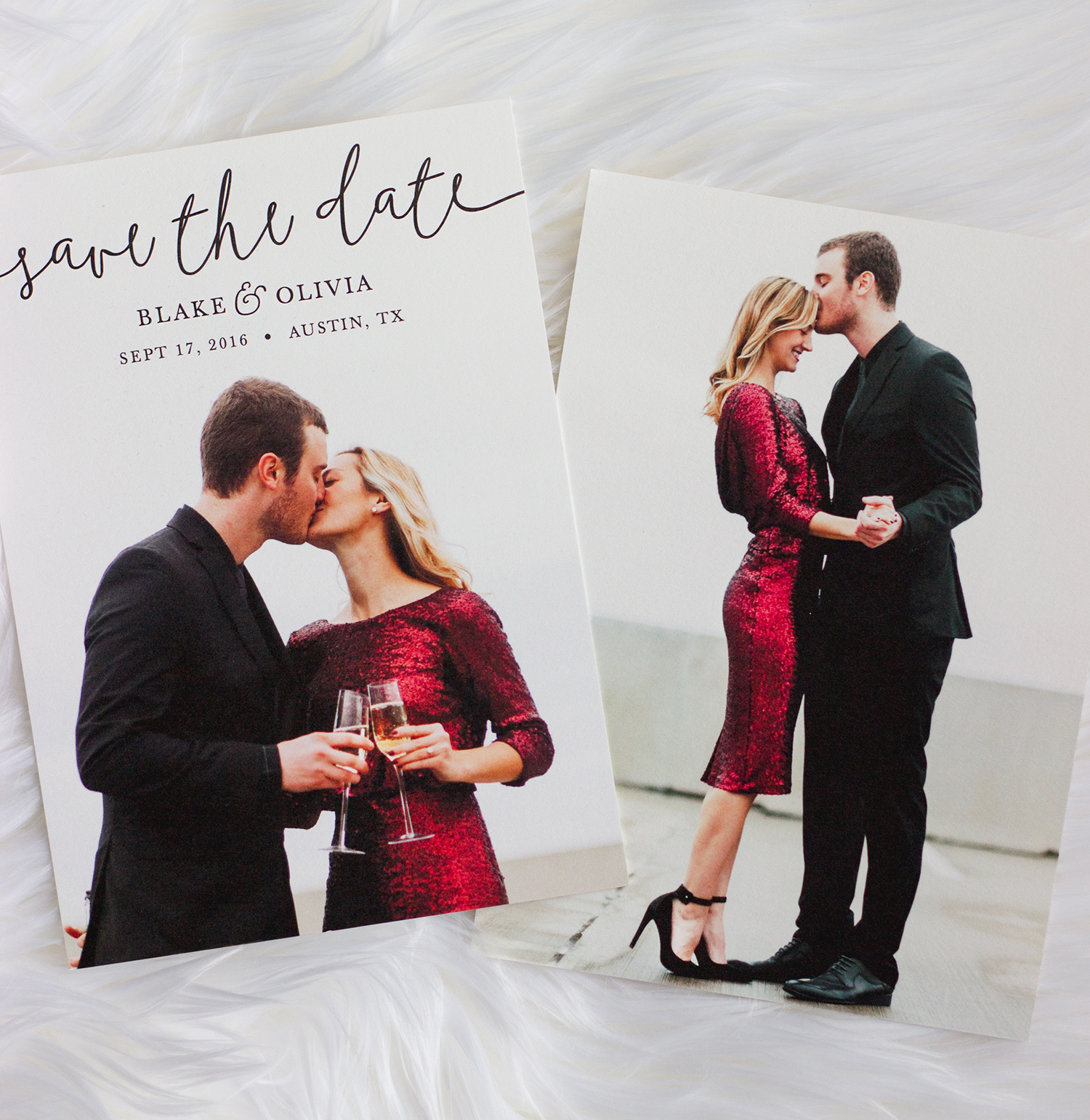 This has been a long time in the works and I'm excited to share that our Save The Dates have finally arrived!  After scoping out a few different websites that could provide the perfect design and font we had in mind with our photos, we finally found the prettiest cards from Minted! (And by "we finally found.." I really mean I scoured the Internet and then got everything together and showed Blake the final product, ha! Let's just say he's not as into this whole planning thing as I am..!). 😉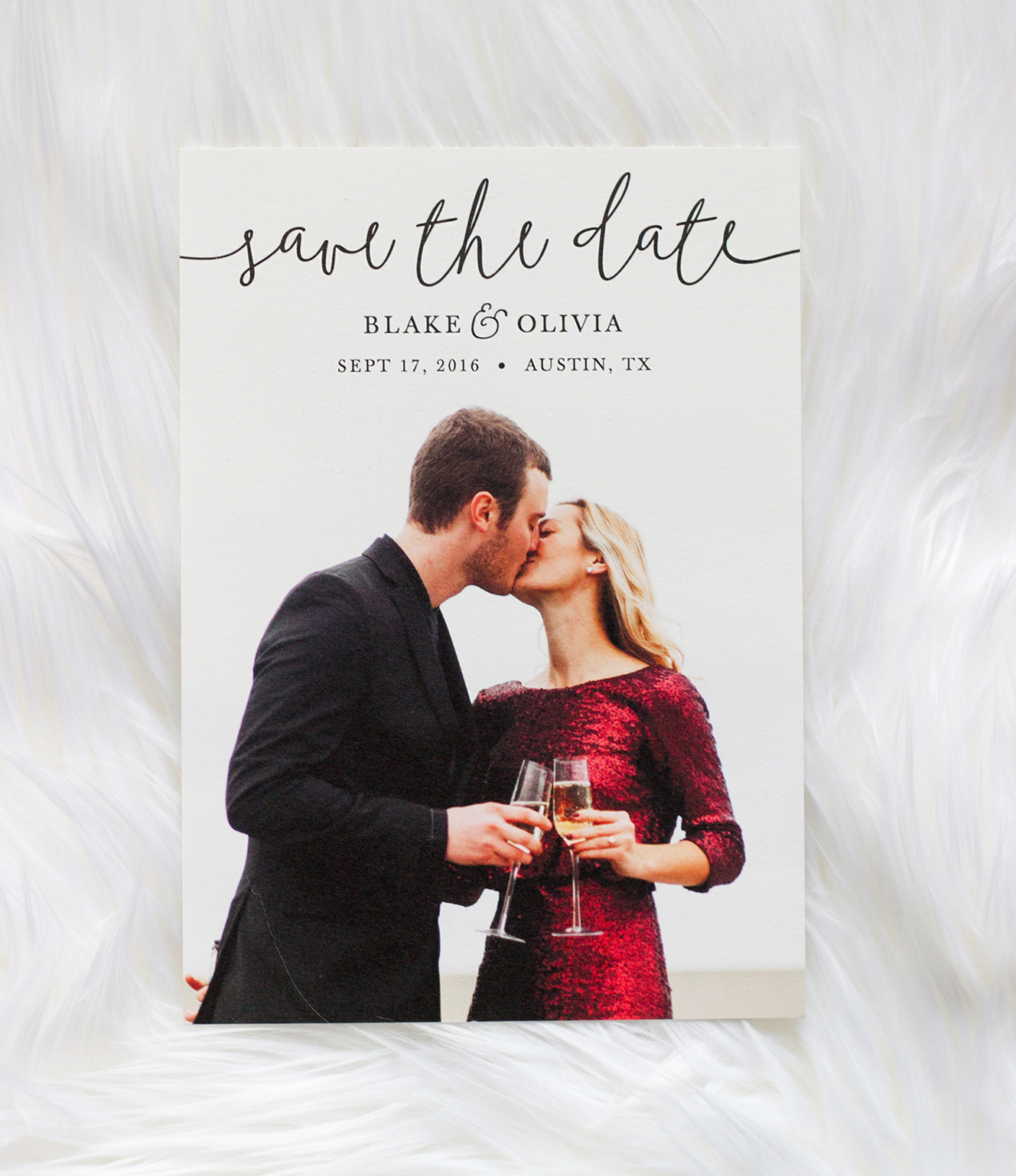 Designing our Save The Dates was super easy and really enjoyable with Minted…(I created our cards with coffee in my hand and in my PJ's one morning, ha – that easy!). We snapped our Save The Date photos back in December and I actually had a different image in mind for our cards, but after playing around with some picture options and font styles, I kind of fell in love with this particular design with our kissing photo. (I looove this picture, definitely a framer! 😉 ). Among the many nice things about Minted is that they provide designs from freelance artists and even share more about the artist within each Save The Date option – it's a pretty cool way to become more familiar with designers and support their work at the same time!
Minted also has the option of adding a second photo to the back of the card (and after snapping about 50 options during our Save The Date shoots, I definitely wanted to add another one to our Save The Dates haha). We had the option of adding a pretty border to the cards (where they cut the overall silhouette – you can see more about that here), but I opted for a more minimalist and classic look (not to mention we're on a tight budget over here! 😉 ). I'm not sure if you can tell by looking at the pictures above, but the Save The Dates are actually a "matte" print – not glossy, which I love! The color is really vibrant and the cardstock is thicker and really nice quality. Needless to say, we can't wait to send these out!
From what I can tell, my readers are super interested in my wedding planning "journey" (for lack of a better word, feel like I'm on The Bachelor, ha!) and constantly asking me questions about all the ins and outs of planning – from dress shopping to paper goods like these, I'm happy to share what we choose to go with over the next few months leading up to our big day! 🙂
Whether you're looking for Save The Dates, grad announcements, baby shower invites, etc., definitely check out Minted!! I had a such a seamless and wonderful experience using this awesome site! Hopefully this can give you some good food for thought when printing your next event invites!