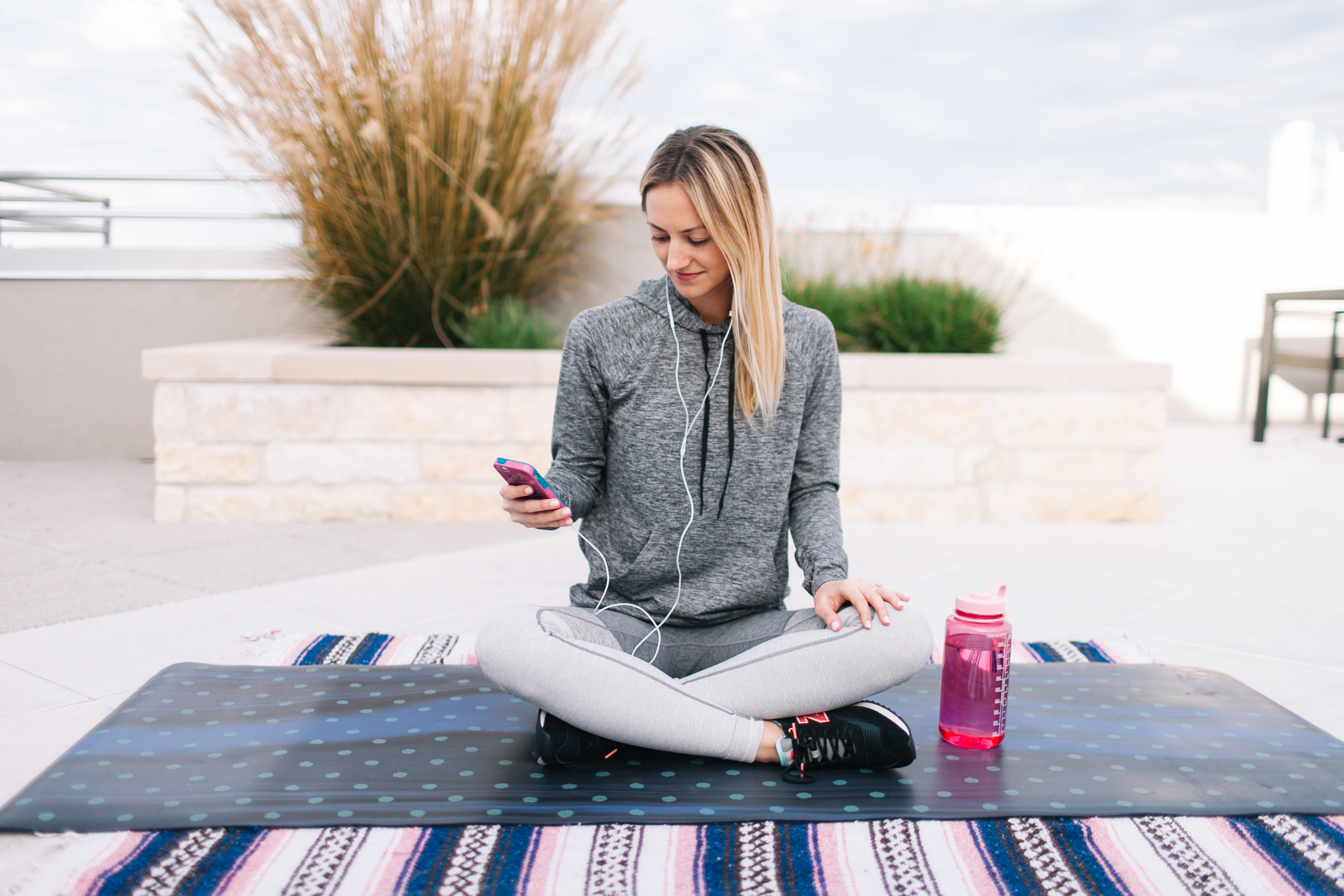 Hey ladies! Soo…as you all know, in 2016 one of my big goals was to become more active and dive deeper into fitness! (…or maybe just scratch the surface? Not gonna put too much pressure on myself, ha!). Here's the thing…not only are these warmer months upon us (and one of my absolute favorite activities is swimming), but I've got a wedding to prep for…which means if there's any year to get motivated to feel my best, it's definitely this one! Given that Blake sometimes reads my blog posts, I can't tell you for certain whether or not I am wearing a sleeveless wedding gown…however, I can tell you that I've been doing a lot more arm workouts than I normally ever would…soo..deduct what you must! 😉
After a year of putting fitness on the back-burner to spend more time growing my blog (dear body, I am so sorry haha), I have been seeking more ways to stay motivated to get out there and work out. After all, between blogging, my day job and re-runs of The Mindy Project, let's just say prioritizing exercise can be tricky for me… Aaaand that's when I remembered my love for pretty exercise gear and that instant feeling of motivation you get from putting on a bright pink sports bra and a new pair of adorable running kicks. (Hey, I know I'm not the only one! 😉 )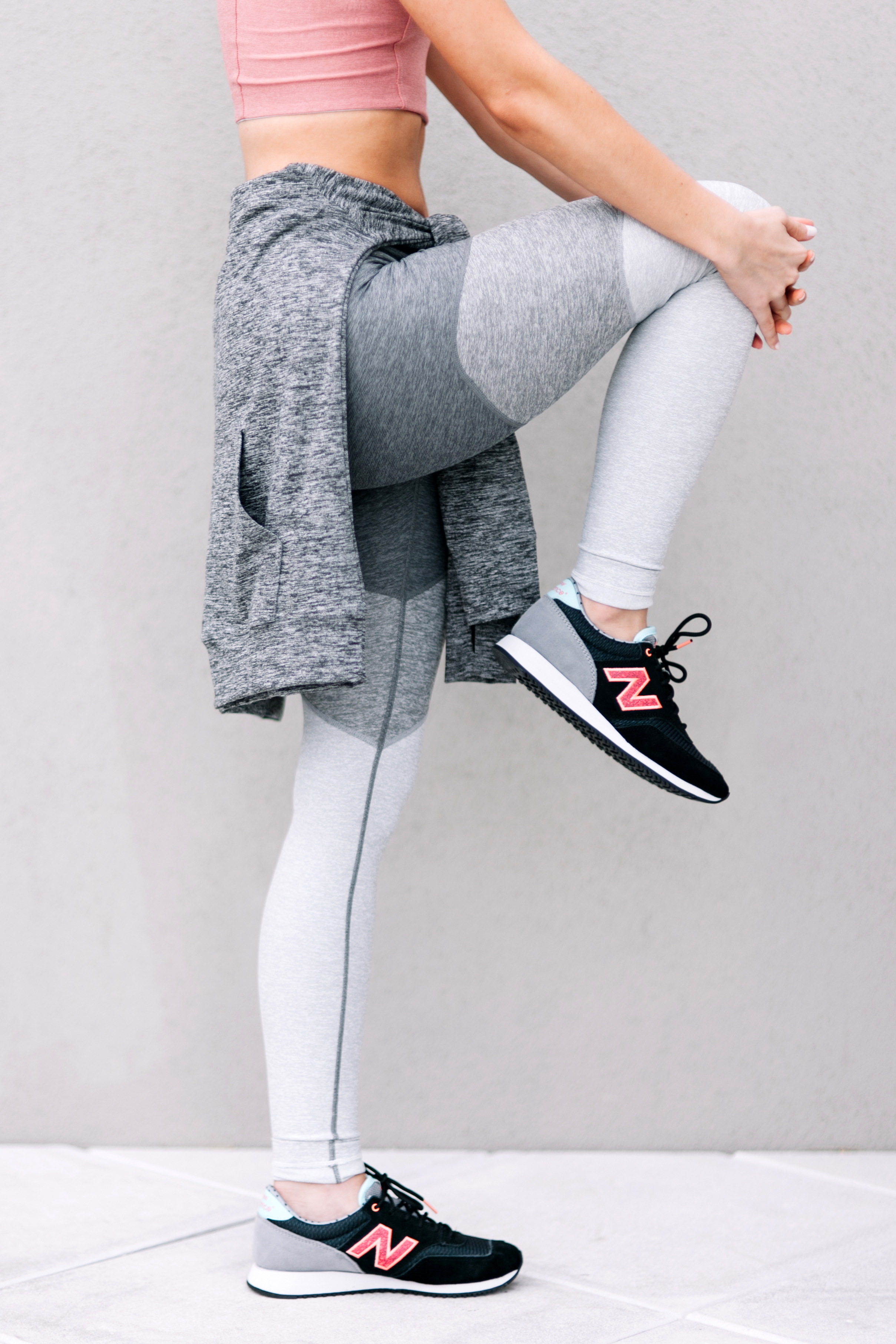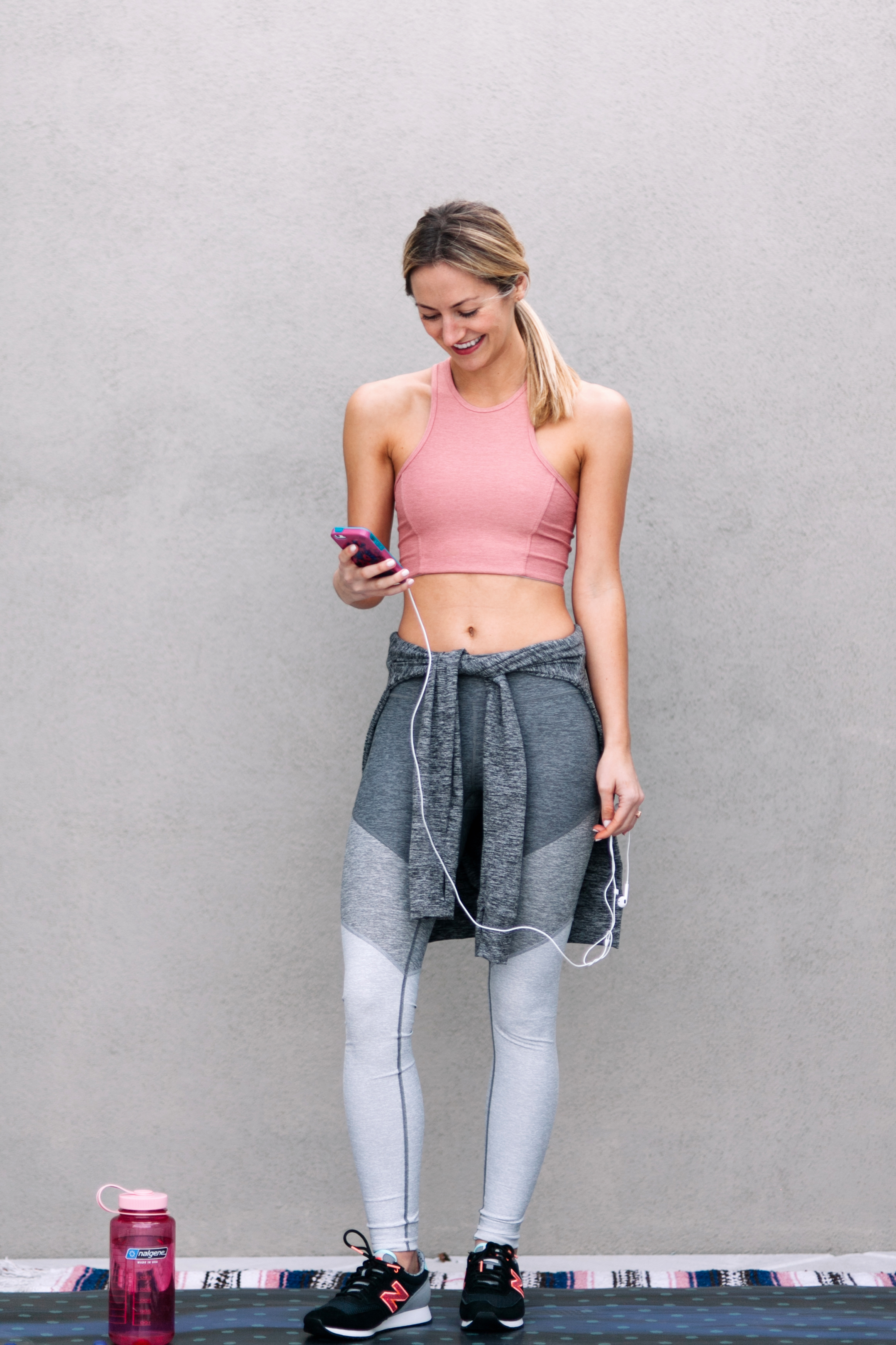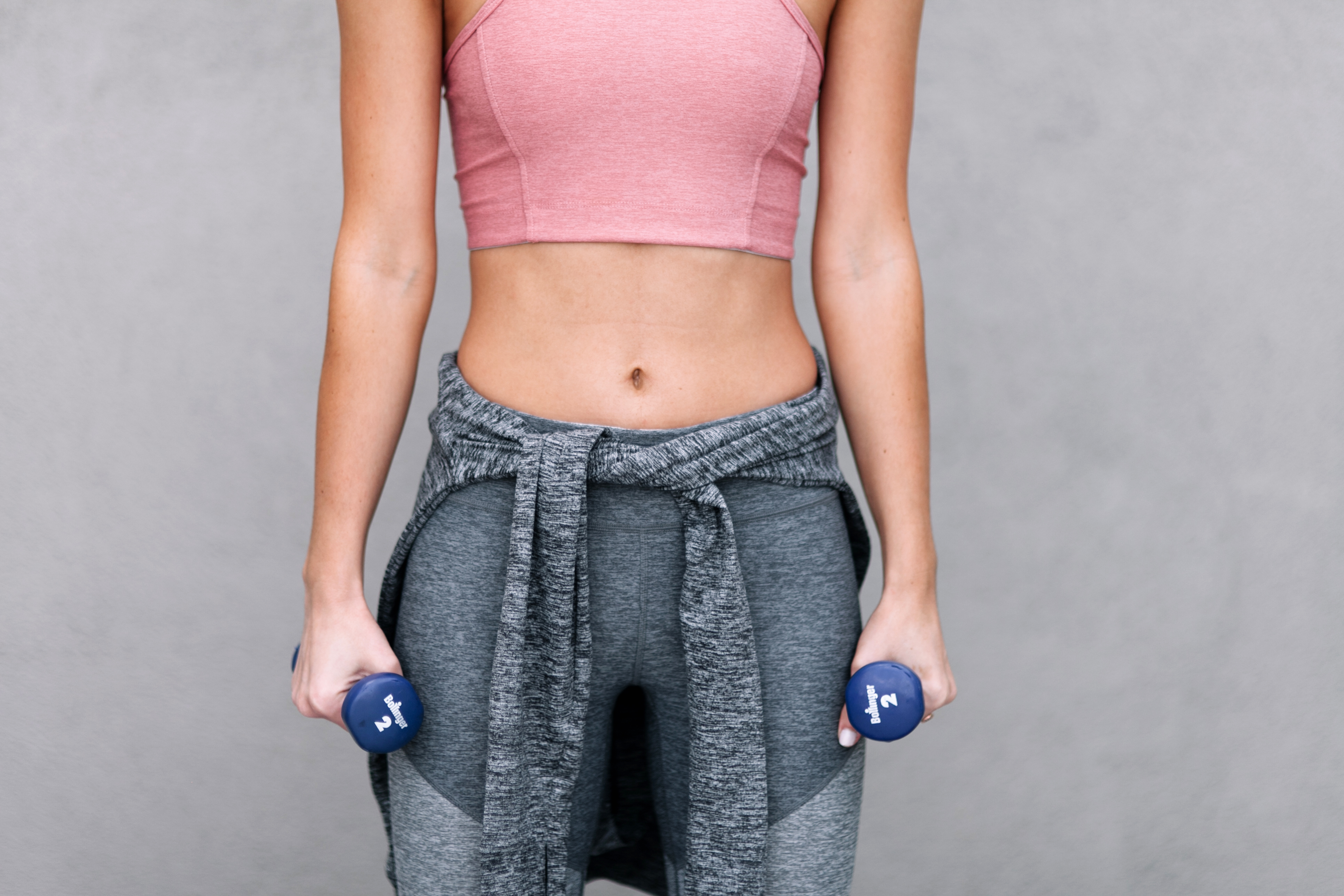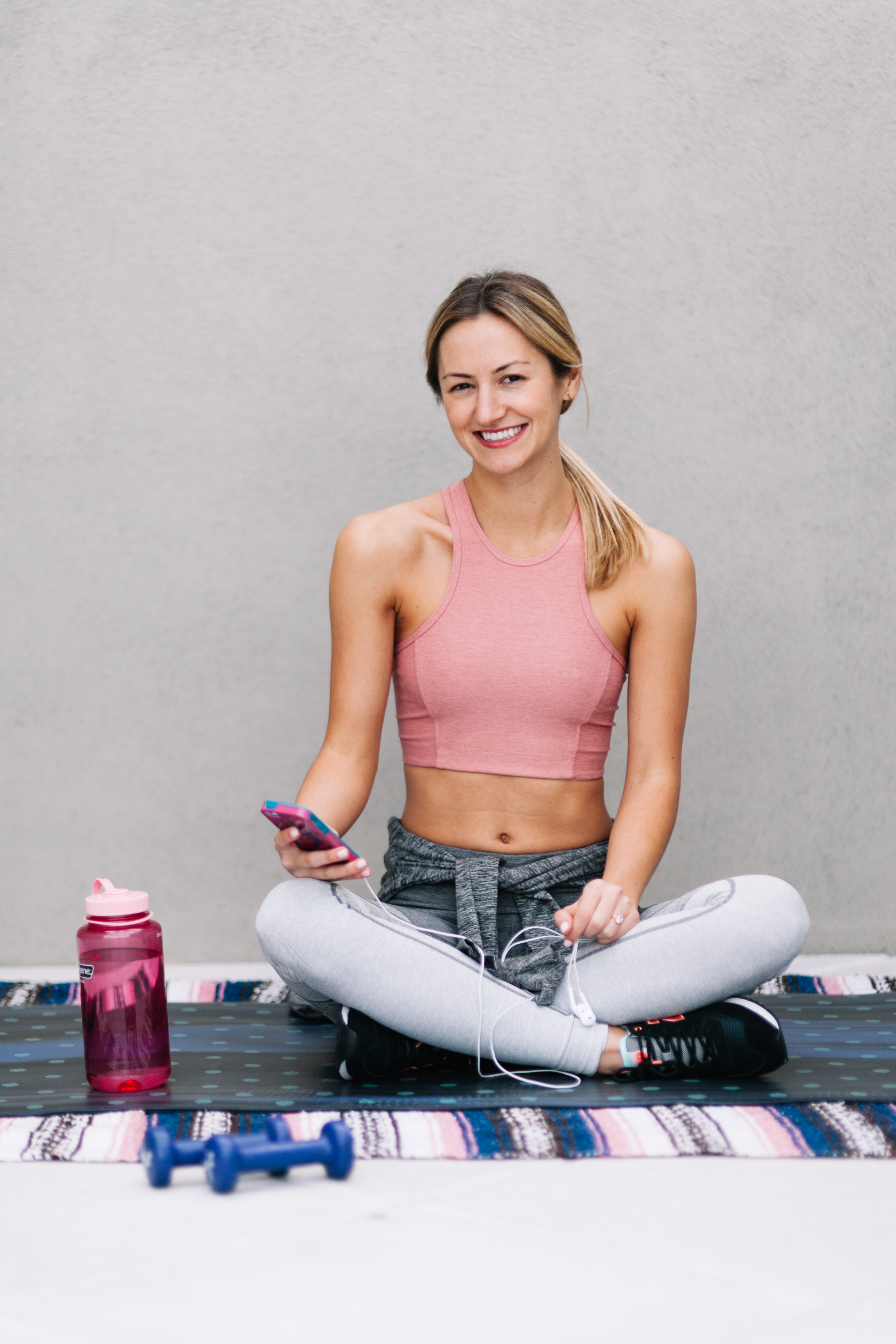 Hence, before I even hit the Austin Greenbelt, I stopped into Outdoor Voices (Austinites, it's in Clarksville right next to Clark's Oyster Bar off 6th Street – this boutique is SO cute!) for some new workout gear: the cutest gradient leggings, a blush pink crop top (omg can't handle the beauty) and an ultra soft and light weight hoodie to top it all off. This store does a phenomenal job at keeping workout attire fashion forward and insanely flattering – it was SO tough to narrow down the color combination I walked out with…they had a periwinkle crop top that was a close contender! Definitely go check out their website or if you're in town, stop into their storefront – Outdoor Voices does not disappoint!
If you followed me for a while, you'll know I am a Blogger Bride with Style Me Pretty and have been chronicling my wedding planning with their team since the proposal – and this month I'm sharing how to get toned arms for your big day! Given that I used to be an avid runner and an athlete as a kiddo, I think my body type naturally bounced back pretty quick from my "too tired to exercise" days in 2015. Since January 1st, I've made a point to add in running and arm workouts into my weekly routine and I feel like my body has already started showing some results – in just one month I am already already feeling healthier and way more energized than before, so that's been an exciting and positive change. Excited to see what progress I can make as we inch closer to September 2016 (…can't wait to add swimming back into my exercise routine as we hit warmer temps in Austin!).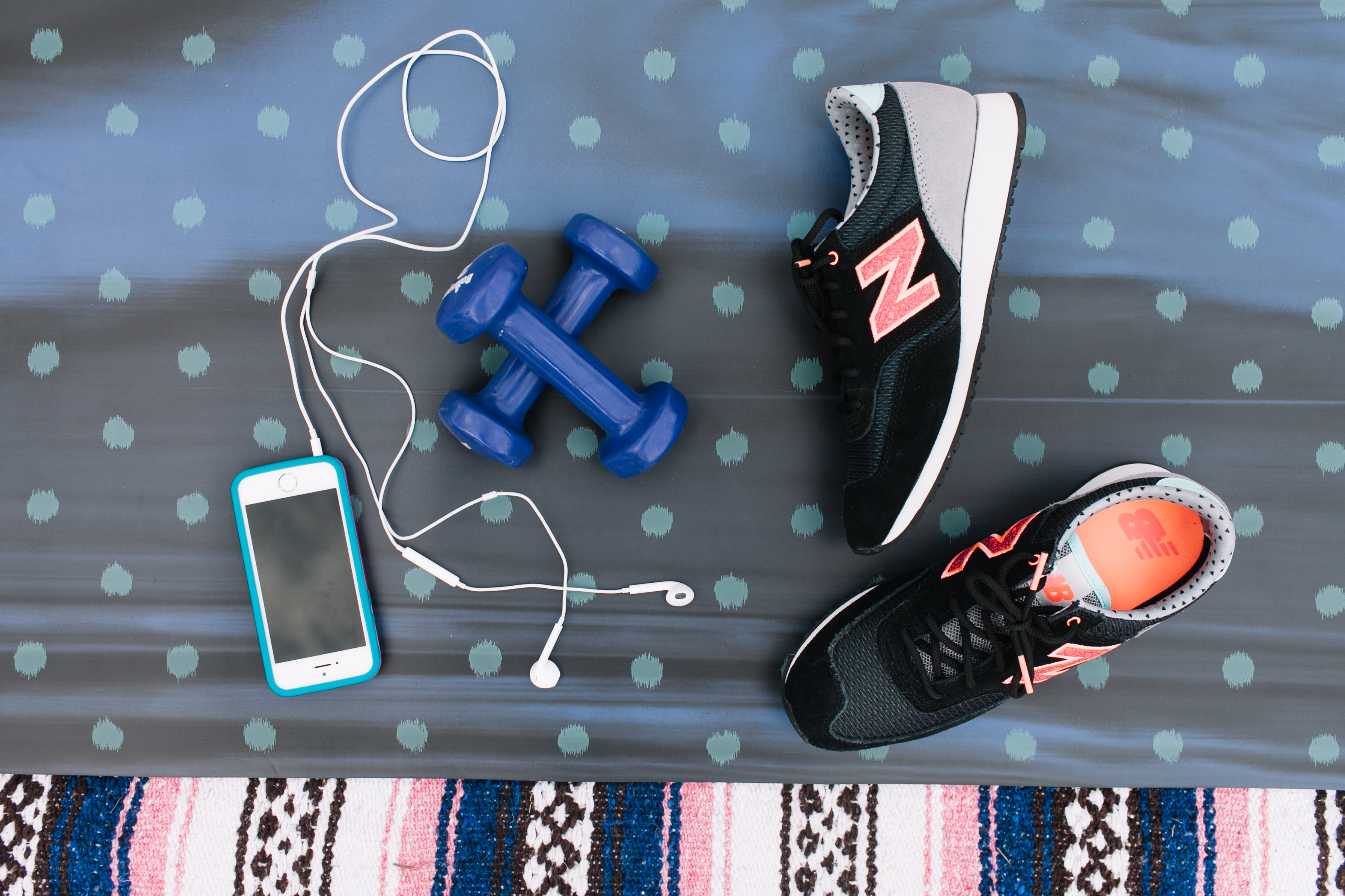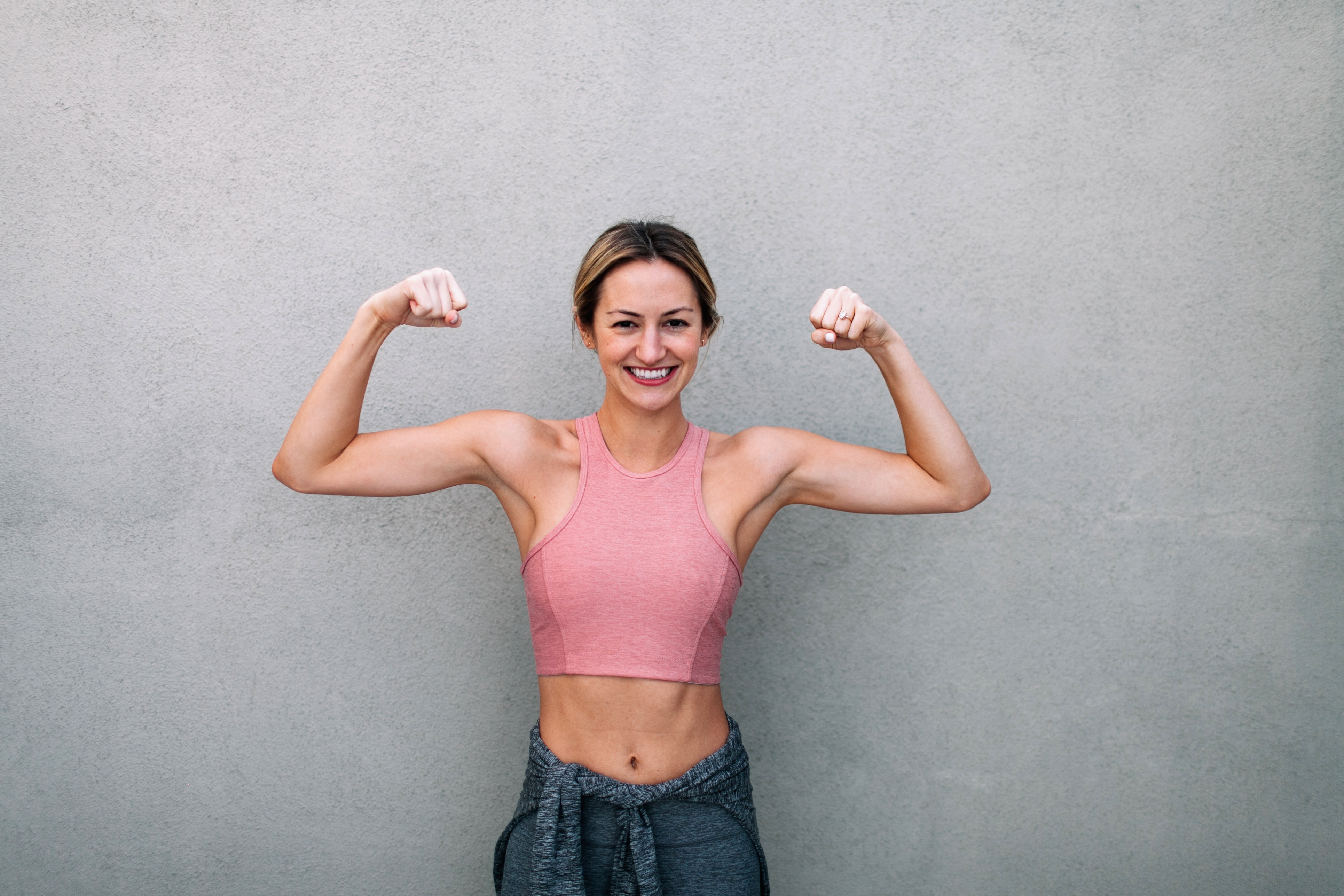 Take a look at the full arm workout post over on Style Me Pretty (where I share my 3-step arm workout routine in full) and read more from my Blogger Bride series below! 🙂
Photos by Kayla Snell.
shoes – NEW BALANCE / crop top – OUTDOOR VOICES / hoodie – OUTDOOR VOICES / leggings – OUTDOOR VOICES / yoga mat – similar MODCLOTH