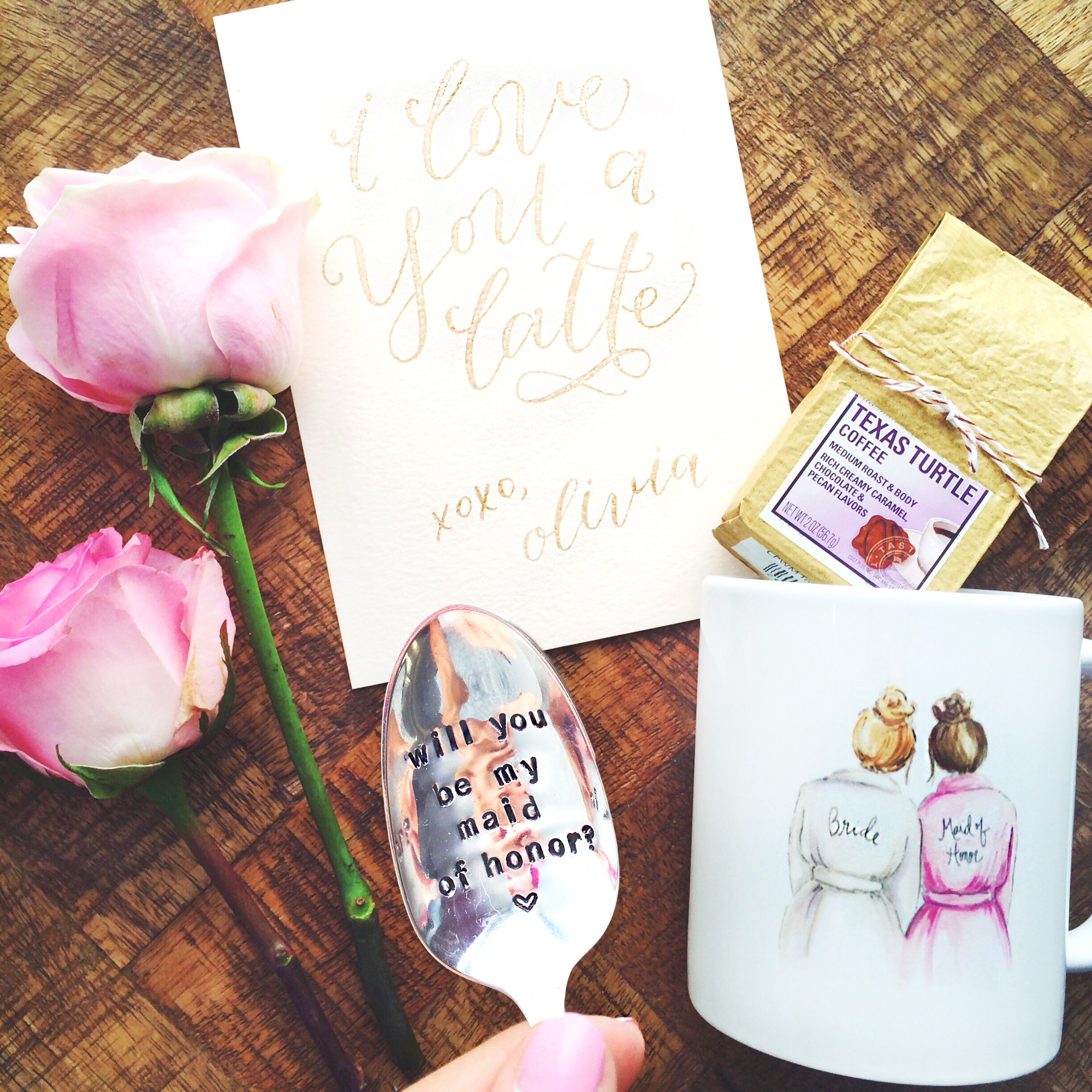 Hello there! First off, happy Friday! Second, I am SO excited because today my second blog post with Style Me Pretty is officially live on the SMP website! For those who don't know, I am working with Style Me Pretty to chronicle my wedding planning journey as one of their newest "Blogger Brides," and my second blog post features how I asked my friends and family to be a part of my bridal party. (Eek, I've been SO excited to share this with you all…I know I gave a couple of sneak peeks on Snapchat, but now it's finally here!).
As you can probably tell pretty quickly by looking at my social media feeds, I am a major coffee lover…and most of the time when I visit with friends, it's over coffee! Needless to say when I stumbled upon two a few Etsy shops that fit exactly what I had in mind, I knew just how to ask each special gal (and one special "bridesman") to be a part of our big day.
To create this precious way of asking my bridal party, I worked with four amazing people to make my gift set dreams come true! And WOW did they deliver…each of these people is incredibly talented, so sweet and seamless to work with, I highly recommend all of them for your bridesmaid/wedding gift needs!
Hand stamped spoons: For Such A Time Designs
Customizable illustrated coffee mugs: April Heather Art
Pretty calligraphy cards: Exquisite Squid
Lovely photography: Dandy Pear Austin Wedding Photography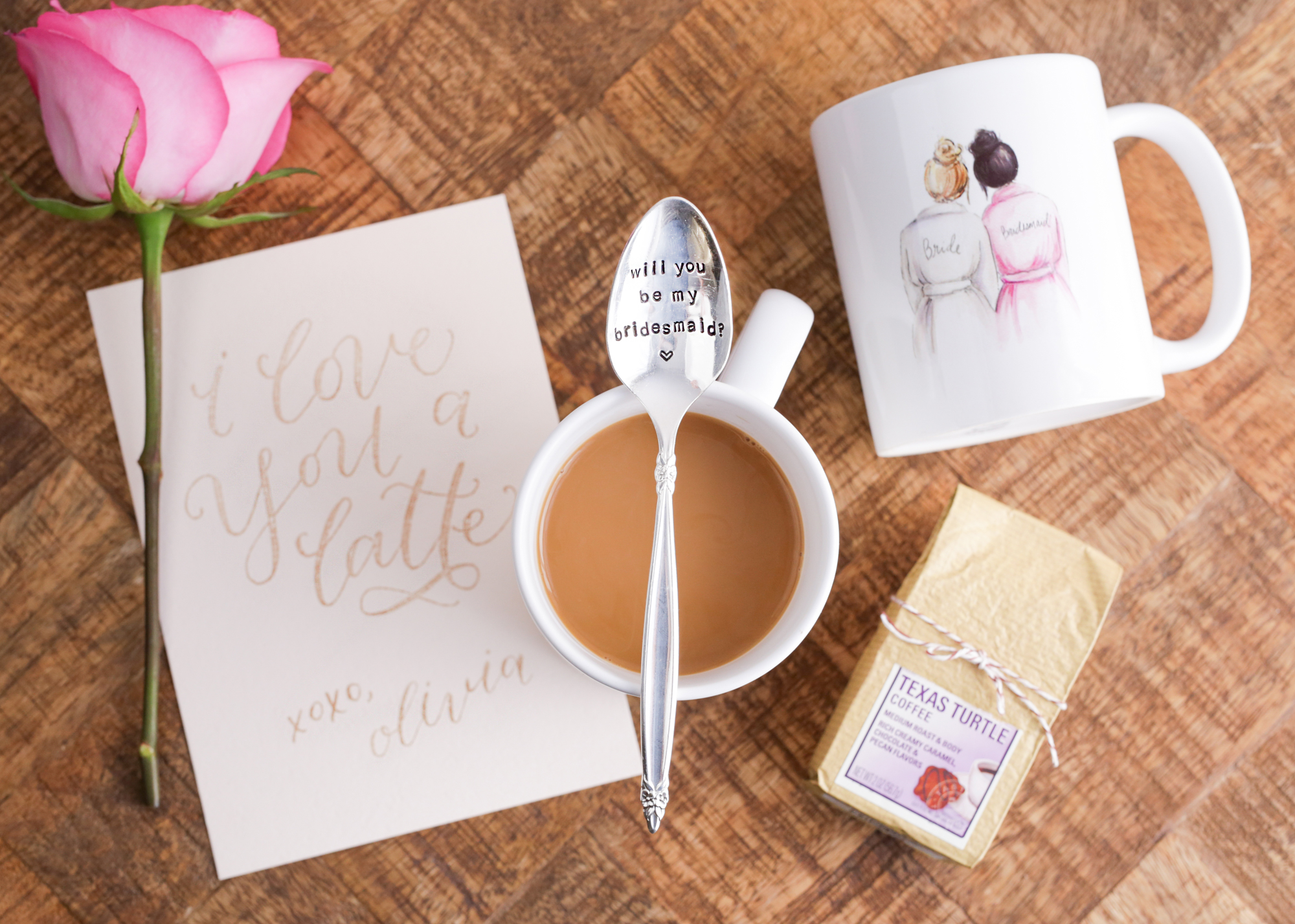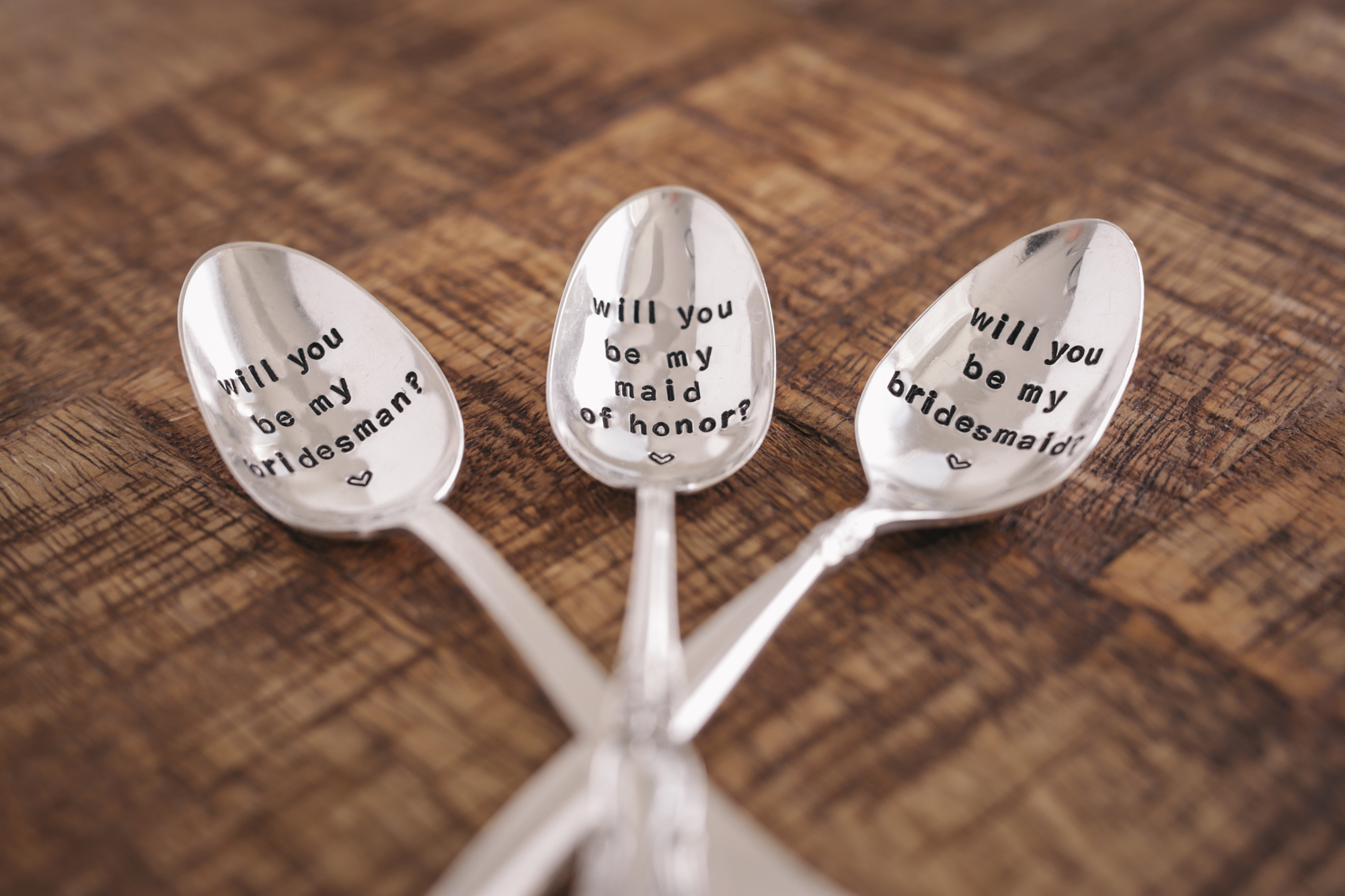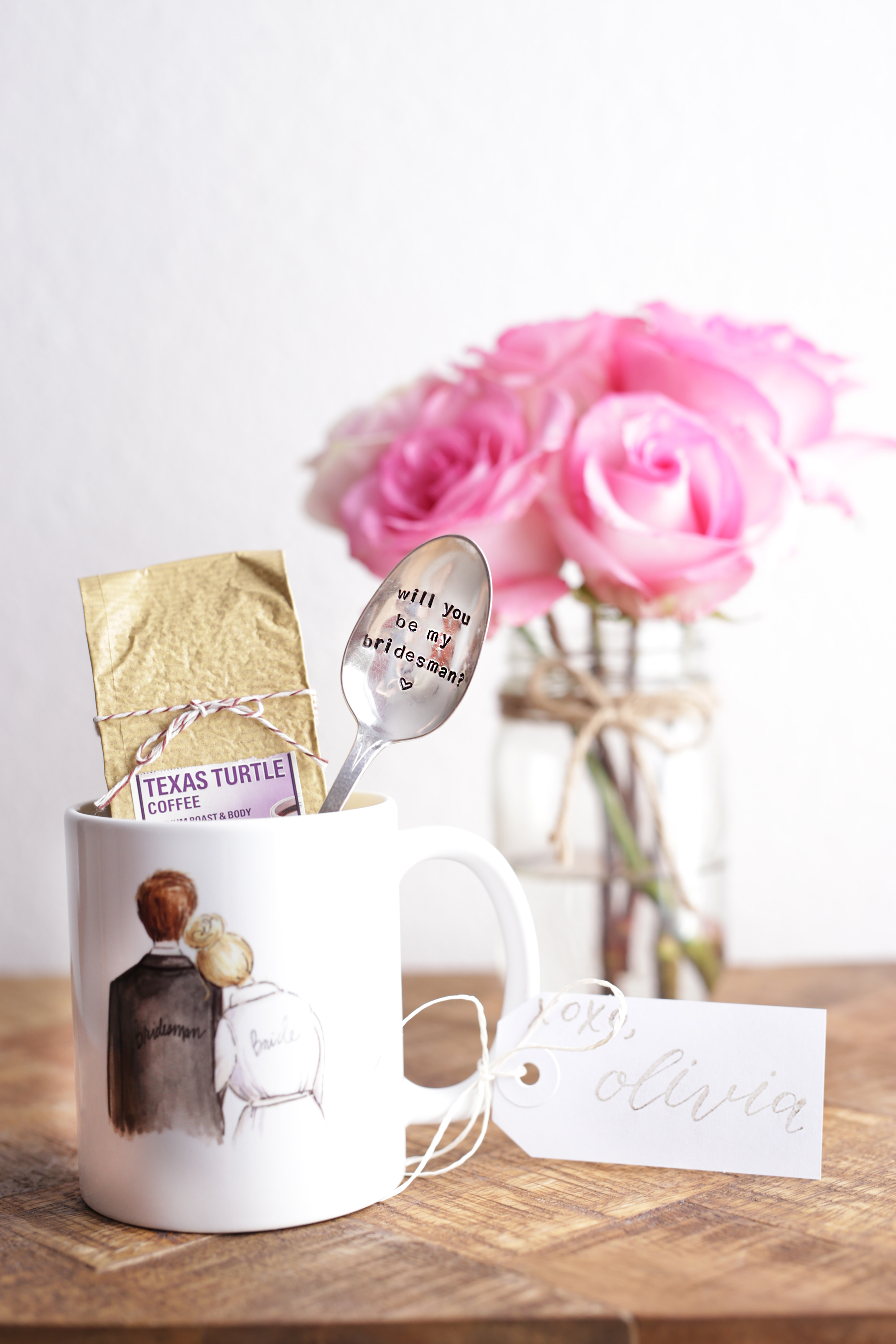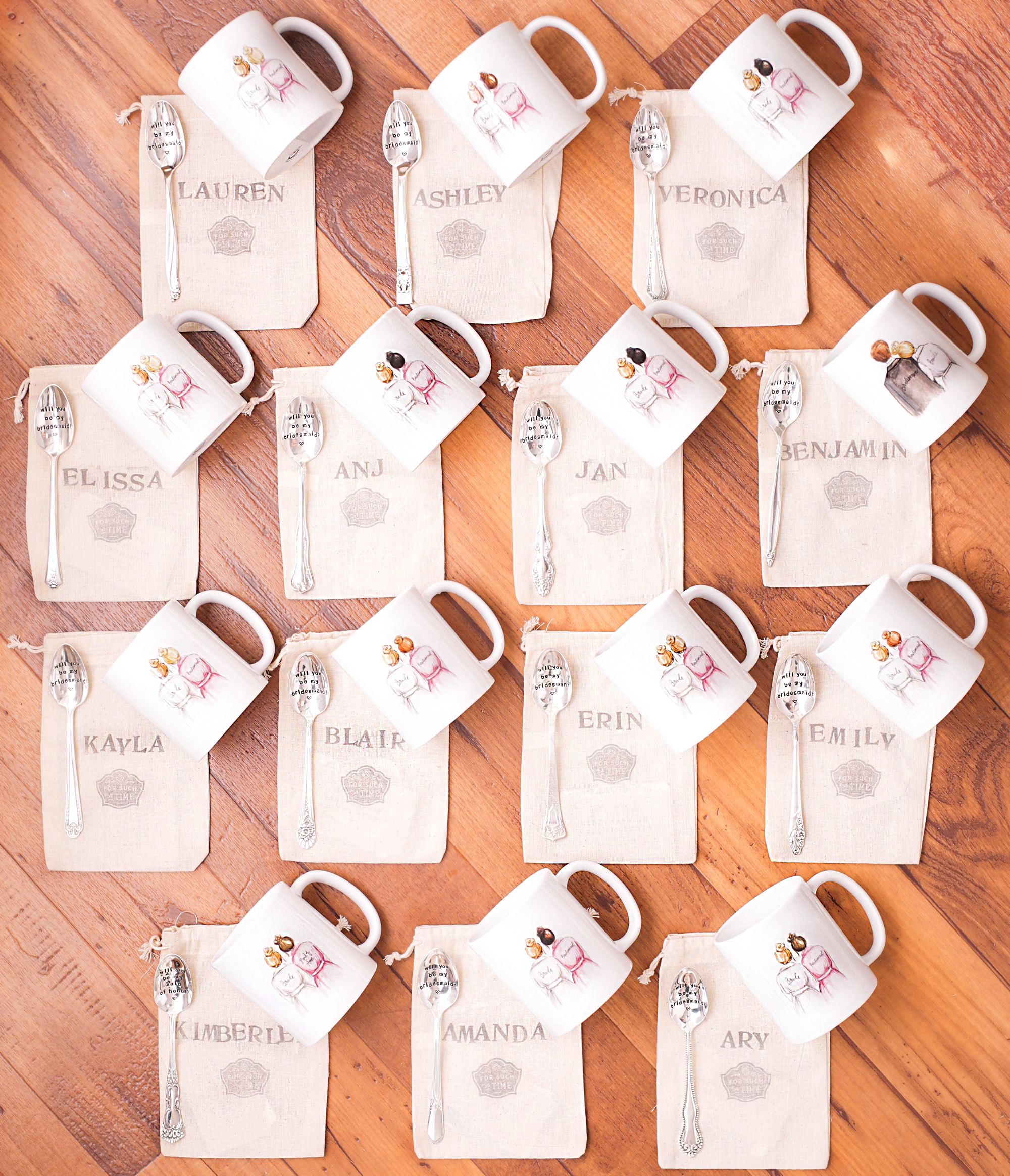 I don't want to give away too much, so head on over to Style Me Pretty to get the scoop and read all my sappy details! (And y'all know me, I'm quite the emotional being…soo, this post is no different! 😉 ). Enjoy, XO!