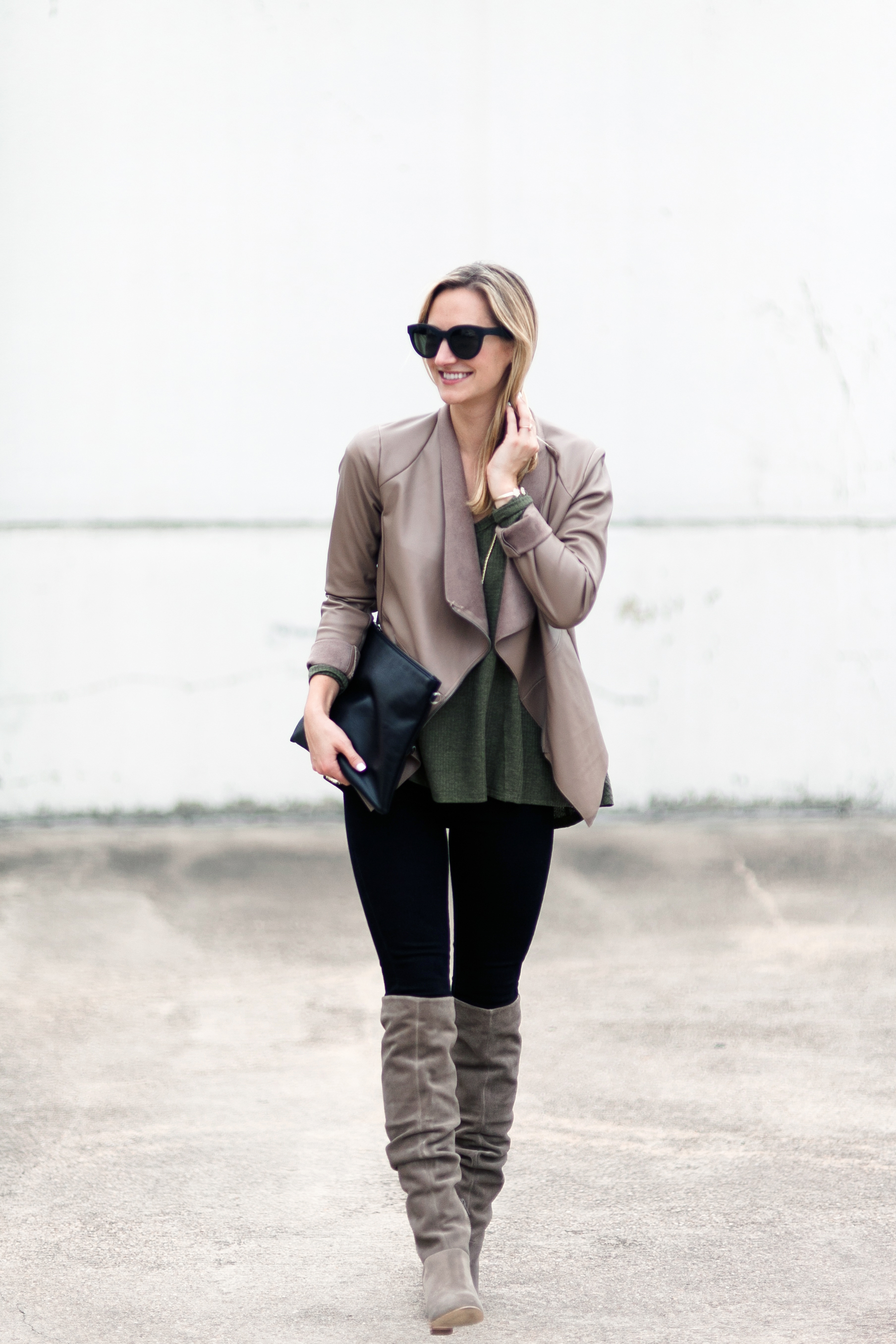 As the holidays approach…(and wowww did they come quick!), it's time to start thinking about what you'll be wearing to those big dinners with family and friends. Can you believe Thanksgiving is next week?! I feel like it should juuuust now be halloween… Oh life, it never slows down, does it?
When I think of what to wear to Thanksgiving, I think of a chic yet casual/comfortable outfit. After all, that second helping of pie is a definite do on this very special day with loved ones! So, I've styled an outfit that you can wear from Thanksgiving with family next week, to a date night with your fella the next…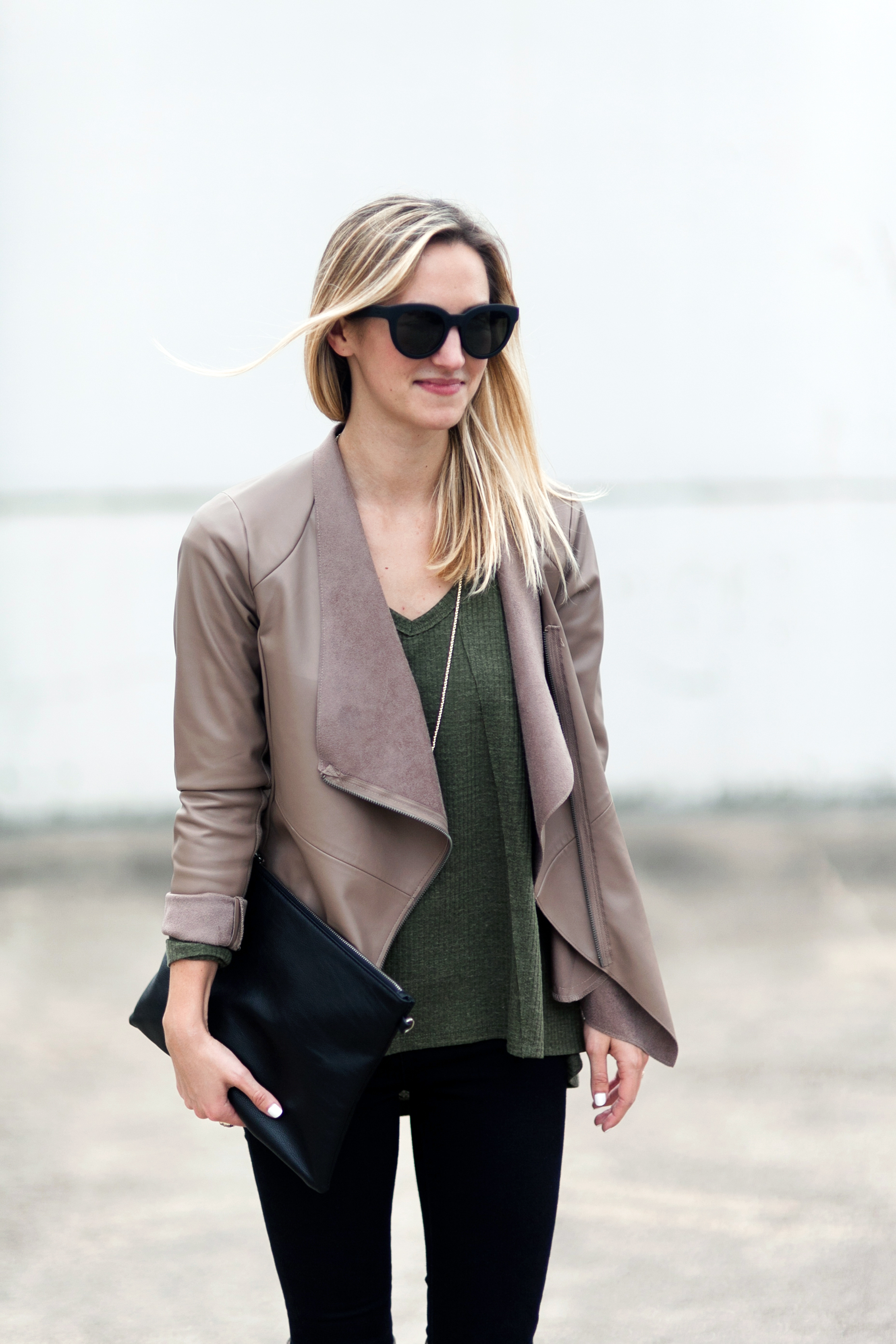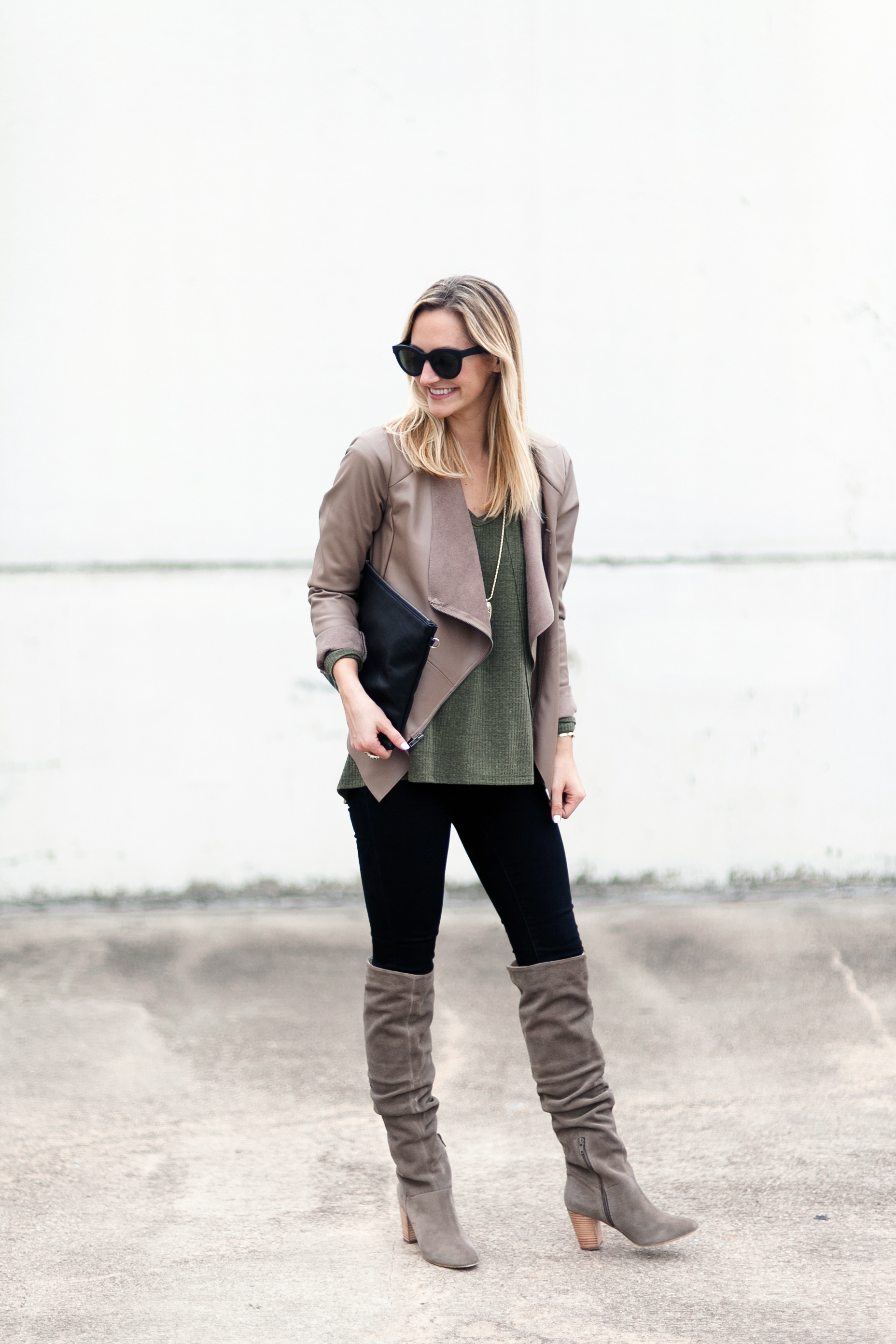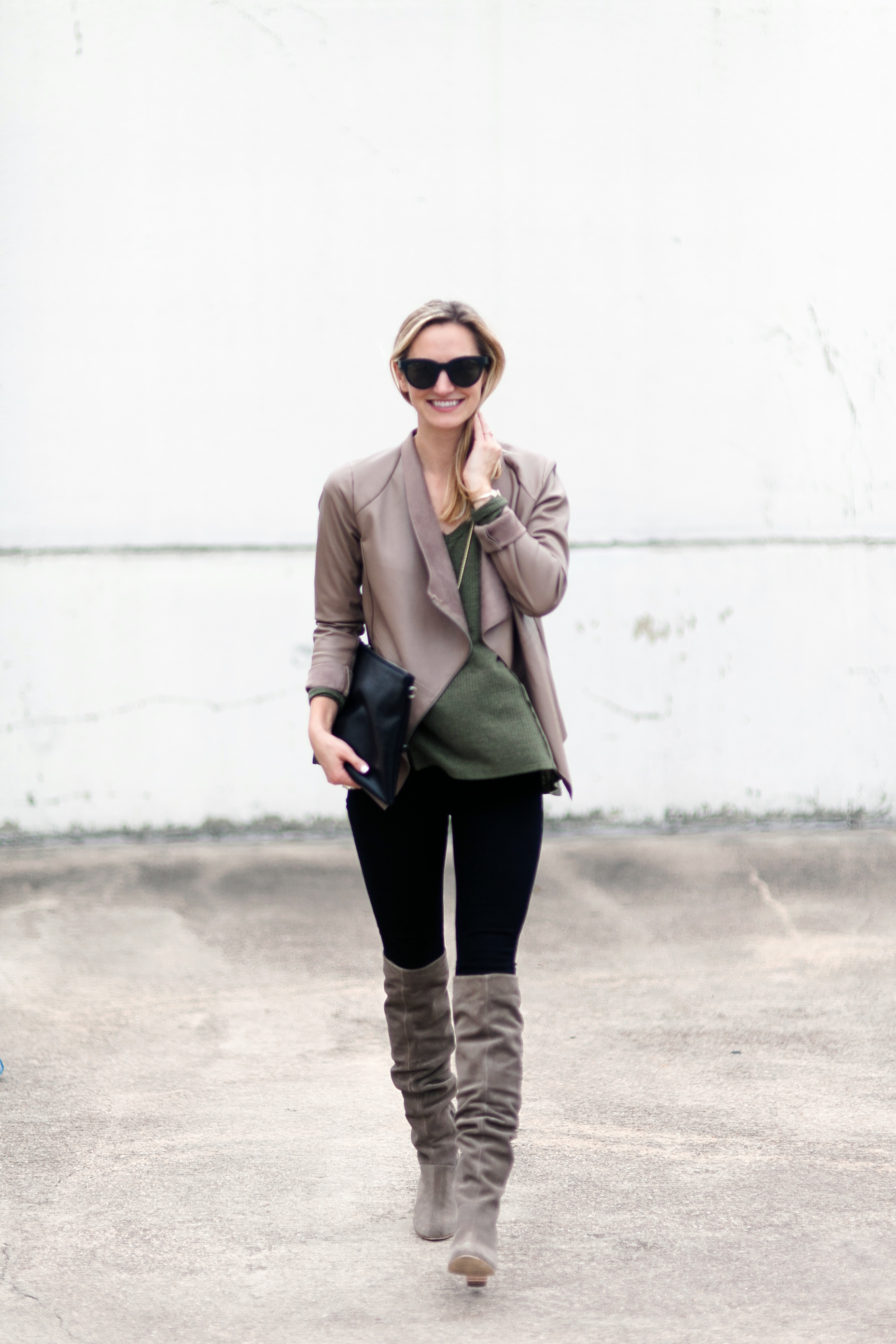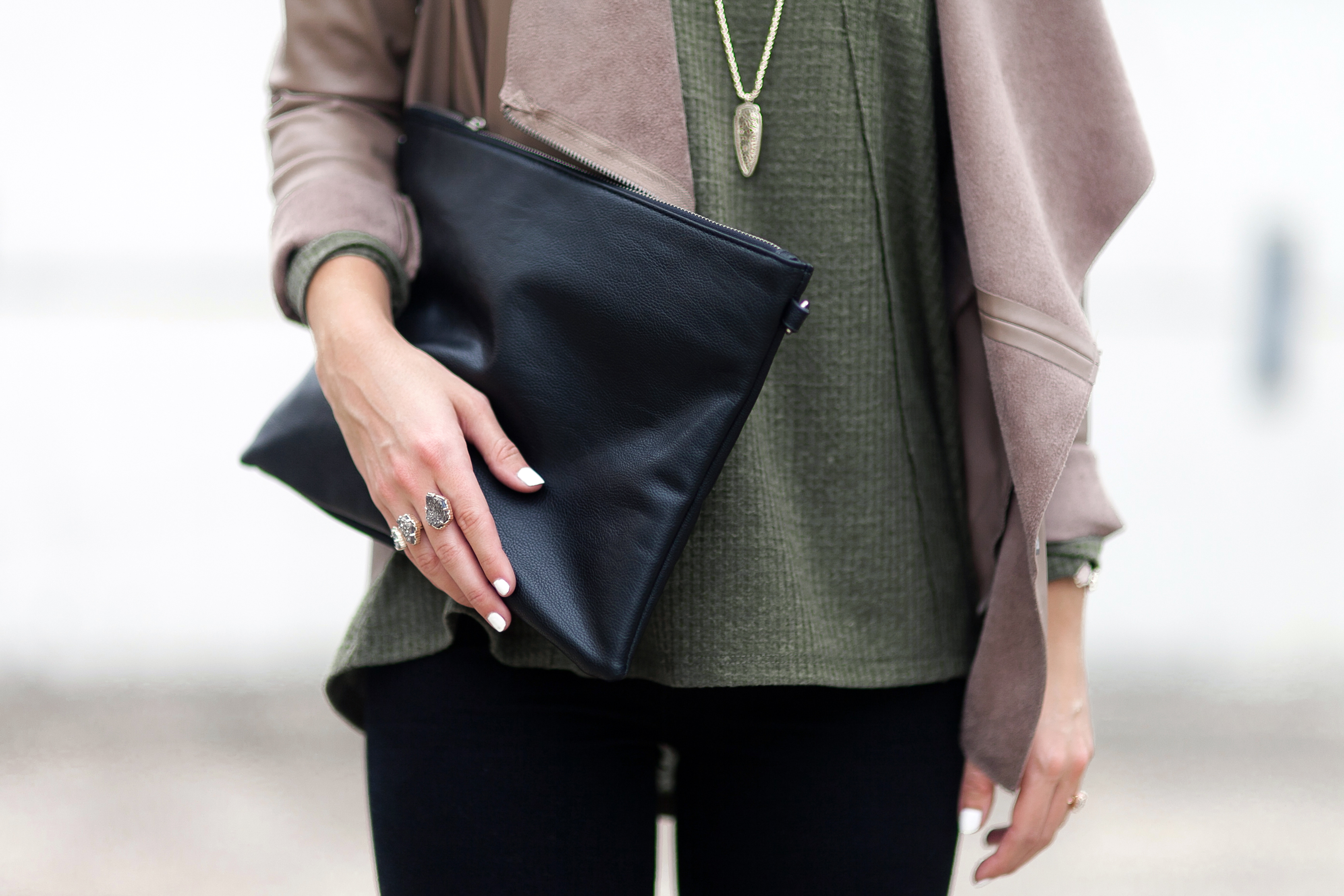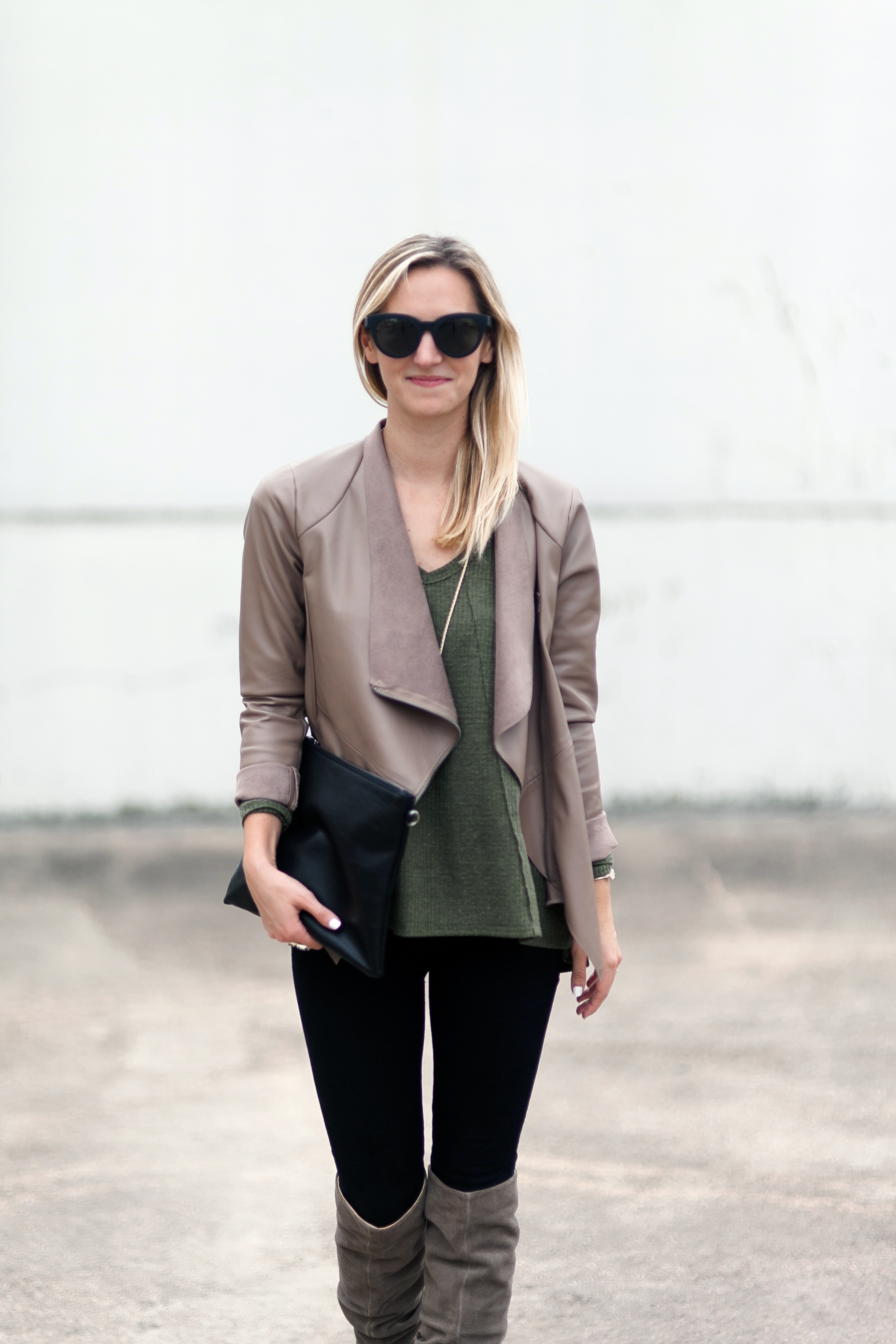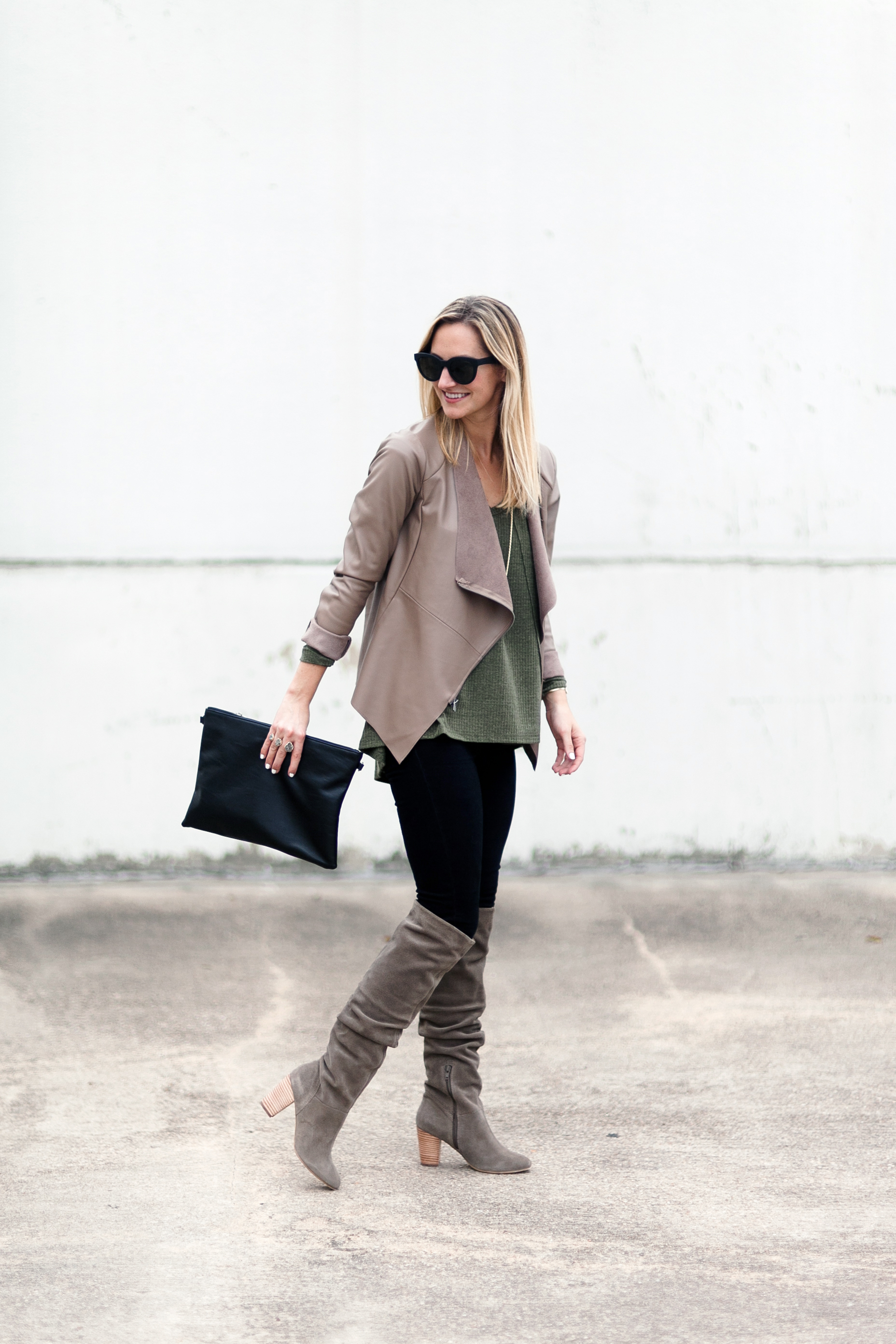 My drape front jacket is by BB Dakota and I am in LOVE wit hit. The color goes with everything and it's such a warm, versatile jacket that really elevates any look because the cut is so fabulous. My green top under it is a super comfy, breezy long sleeve tee by Sun & Shadow – I'm loving olive green this season. Jeans are by Topshop, they're actually high waist black skinny jeans – they go with everything, too. I loved wearing them in the summer with a crop top + wedges, and now it's fun to style them for fall by layering up over them, they're a great staple to have in your closet (and really affordable, too, woo!). My shoes are by Seychelles and they're ultra comfortable and make you feel incredible wearing them! They're sexy because of they hit over the knee, but still classy because of the color and overall shape of the shoes. They also look aaamazing with a sweater dress (sometimes flashing just a touch of leg is all you need!).
As for my accessories, I'm wearing an arrowhead necklace by Kendra Scott, drusy double ring (this thing is one of my all time favorites!) also by Kendra Scott, and sunglasses by Toms. My oversize clutch is really old so I linked to a similar option below.
Hopefully this outfit post gives you some food for though about what you'll be wearing for Thanksgiving! (Har har, pun intended there…).
jacket – bb dakota / green top – sun & shadow / jeans – topshop / shoes – seychelles / necklace – kendra scott / ring – kendra scott / clutch – madewell