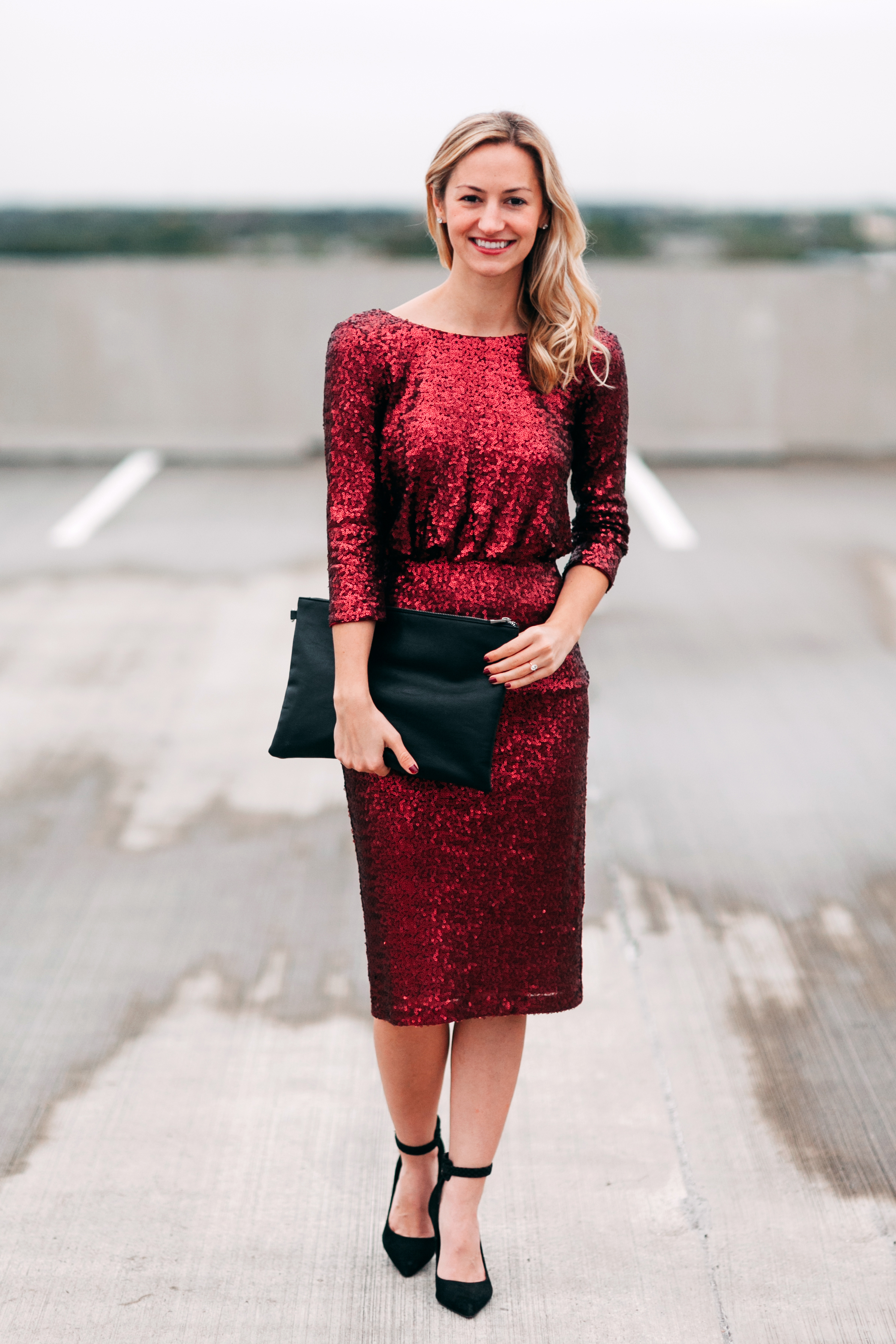 Last weekend Blake and I attended a gala to support his aunt and uncle's charity work and the theme of the event was "reach for the stars" …hence, this sparkly number above! Given that it's not often (…like…ever) that I attend a fancy gala, I immediately went into panic mode while figuring out what to wear! One of my best girl friends uses Rent The Runway often for weddings and parties, so she recommended I give it a go. Also, who doesn't want to wear a killer designer gown for a tiny fraction of the price?! I certainly do! Honestly, the rental fees are often a lot less than the cost of a new dress…which makes more sense for me, especially if I'm wearing this showstopper above (…aka a memorable + fancy dress = I probably won't re-wear it to another event, especially if photographed in it!). Now that I can get on board with! …I can also get on board with the fact that I felt like a princess/beauty queen in this red number…so if I can relive that feeling of blissful confidence again, I most certainly will…and I'll highly recommend it to you, too!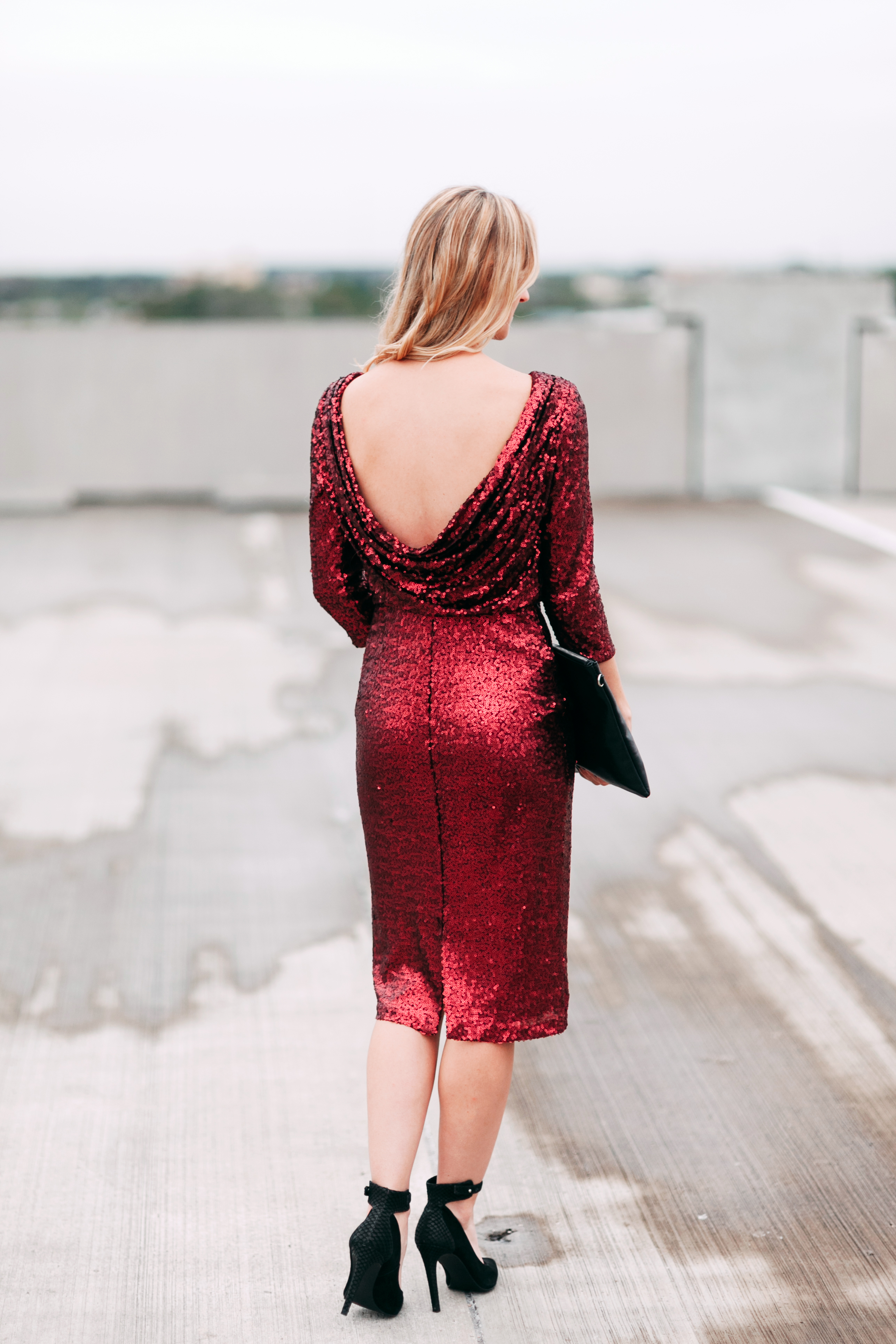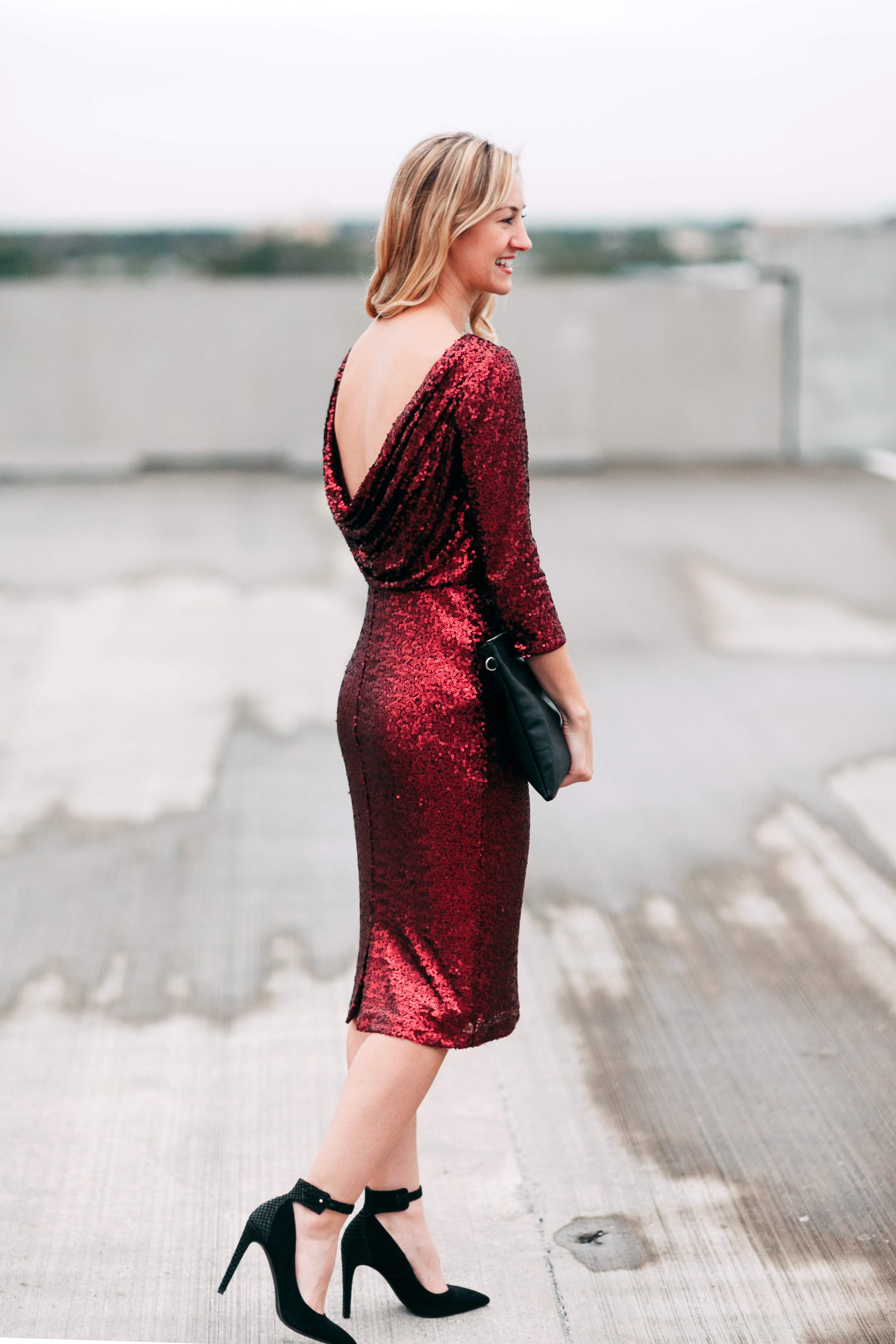 I had never done Rent The Runway before, so when I got to the website I was immediately enamored by the AMAZING selection of gowns, cocktail dresses and killer jumpsuits available. Funny enough, I started with a long list of options and ended up narrowing it down to the Badgley Mischka dress above because you have to select the size you need and the dates you need the dress for…and apparently last weekend was a popular one for RTR picks! Thus, here's a tip: reserve the dress you want in advance because they get scooped up quick, especially during such a big holiday party season.
Even though the gala has passed, I've got my company work party on December 5th and am so excited to pick out another RTR dress for that shindig. Whether you're looking for a holiday party dress, New Year's Eve outfit or even something for a stunning Christmas card photo…definitely scope out Rent The Runway, I am 100% in love with this website!
I picked a few more of my favorite dresses below for you to scope out, along with my outfit above!
dress – badgley mischka c/o / shoes – steve madden (newer style) / clutch – nordstrom / earrings – nordstrom

Shop more of my favorite RTR dresses below (psst…that first Marchesa gown?! I dieeeee!):