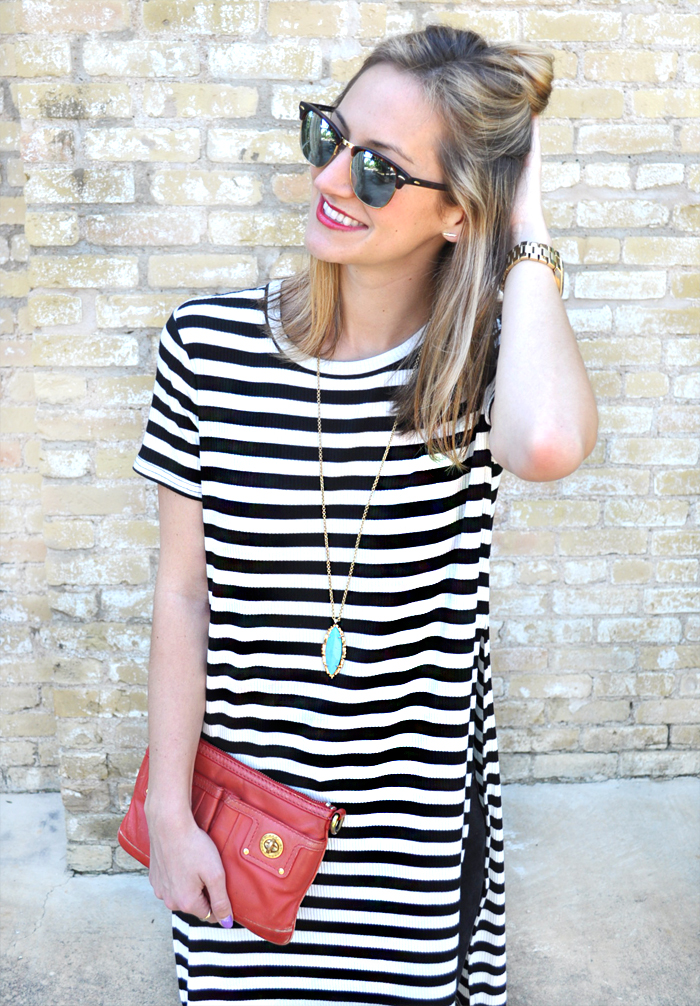 Anyone else have a serious affinity for stripes? I certainly do! And guess what…this fab high-slit tee is only $14! I am in loooove! Stripes, black high waist skinnies, these incredibly comfy and adorable Tom's booties and a pop of color via my Marc by Marc Jacobs bag, turquoise necklace and watch = yes, please, all day any day.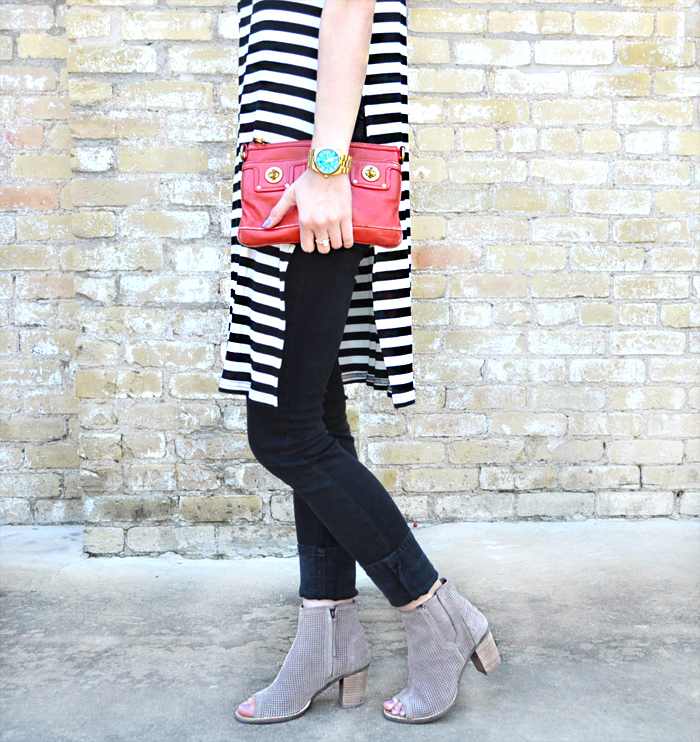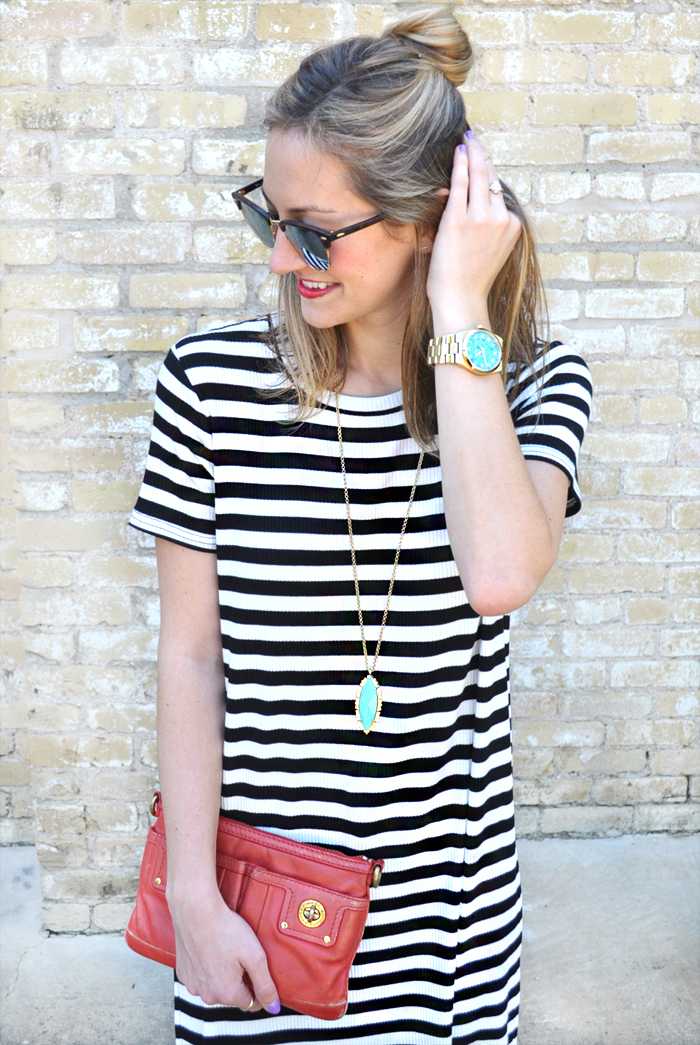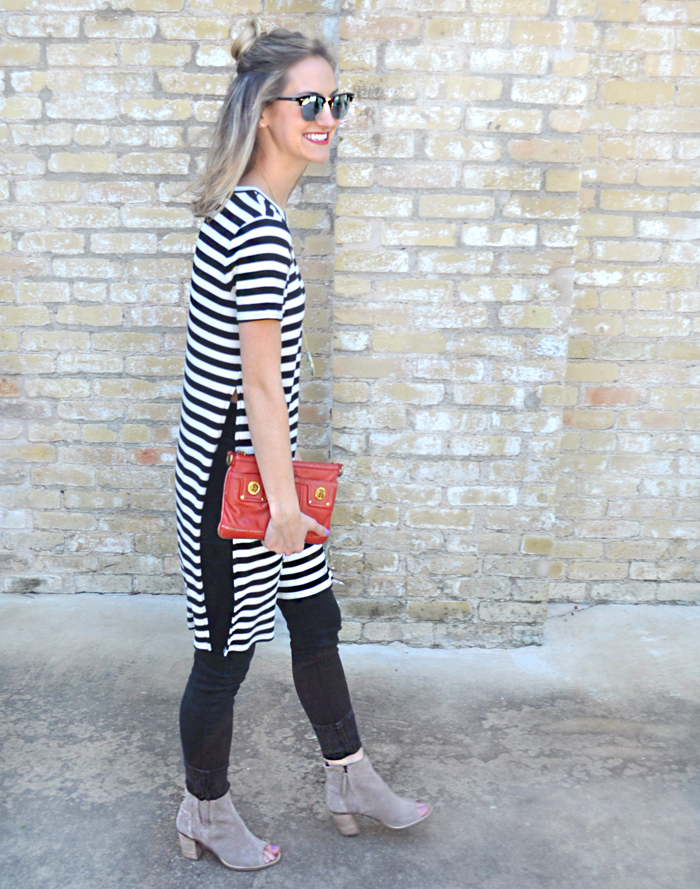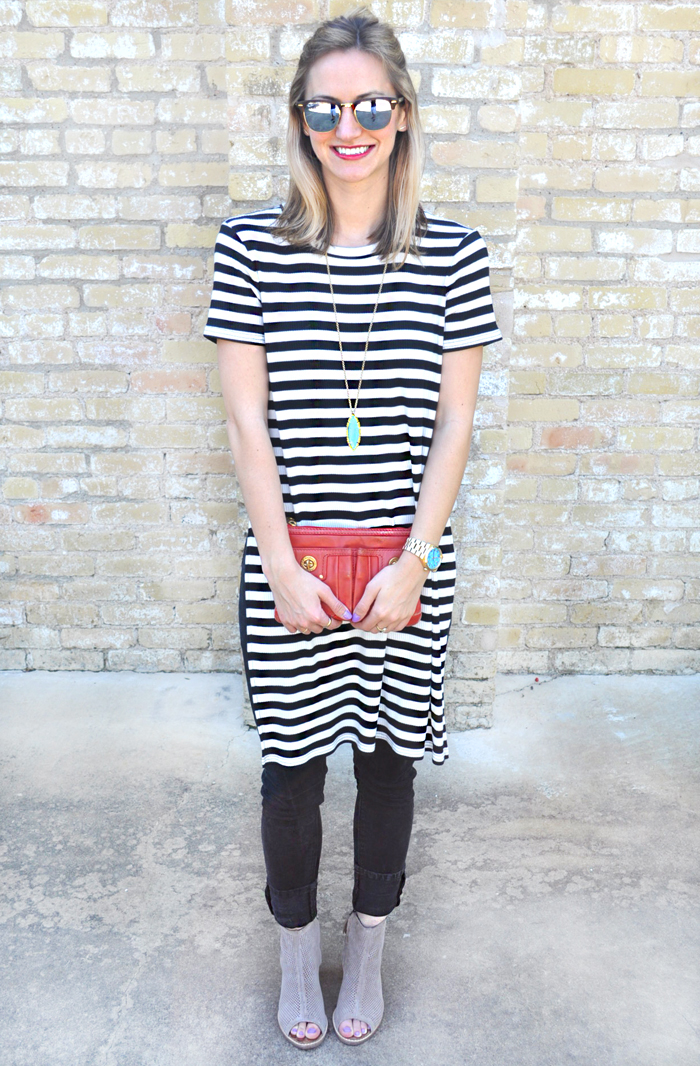 I've recently added more to my already very busy schedule, so you'll have to excuse my brief post today! After three big 'ol coffees throughout my day, I'm headed to another coffee shop right after I wrap this post up to keep on truckin'. Anyone else counting down the days to the weekend..? 😉 Dear caffeine, I am putting all of my faith in you.
Ps. I know I already said it, but seriously, this shirt is awesome. It's super cute with cutoff shorts for summer, too, but we'll save that look for warmer temperatures (and outside the office, ha!).
Shop my look below and a few similar finds:
dress – forever21 / pants – nordstrom / shoes – nordstrom / necklace – similar kendra scott / watch – nordstrom / sunglasses – ray-ban / purse – similar marc by marc jacobs

Anyone else have a serious affinity for stripes? I certainly do! And guess what…this fab high-slit tee is only $14! I am in loooove! Stripes, black high waist skinnies, these incredibly comfy and adorable Tom's booties and a pop of color via my Marc by Marc Jacobs bag, turquoise necklace and watch = yes, please, all […]