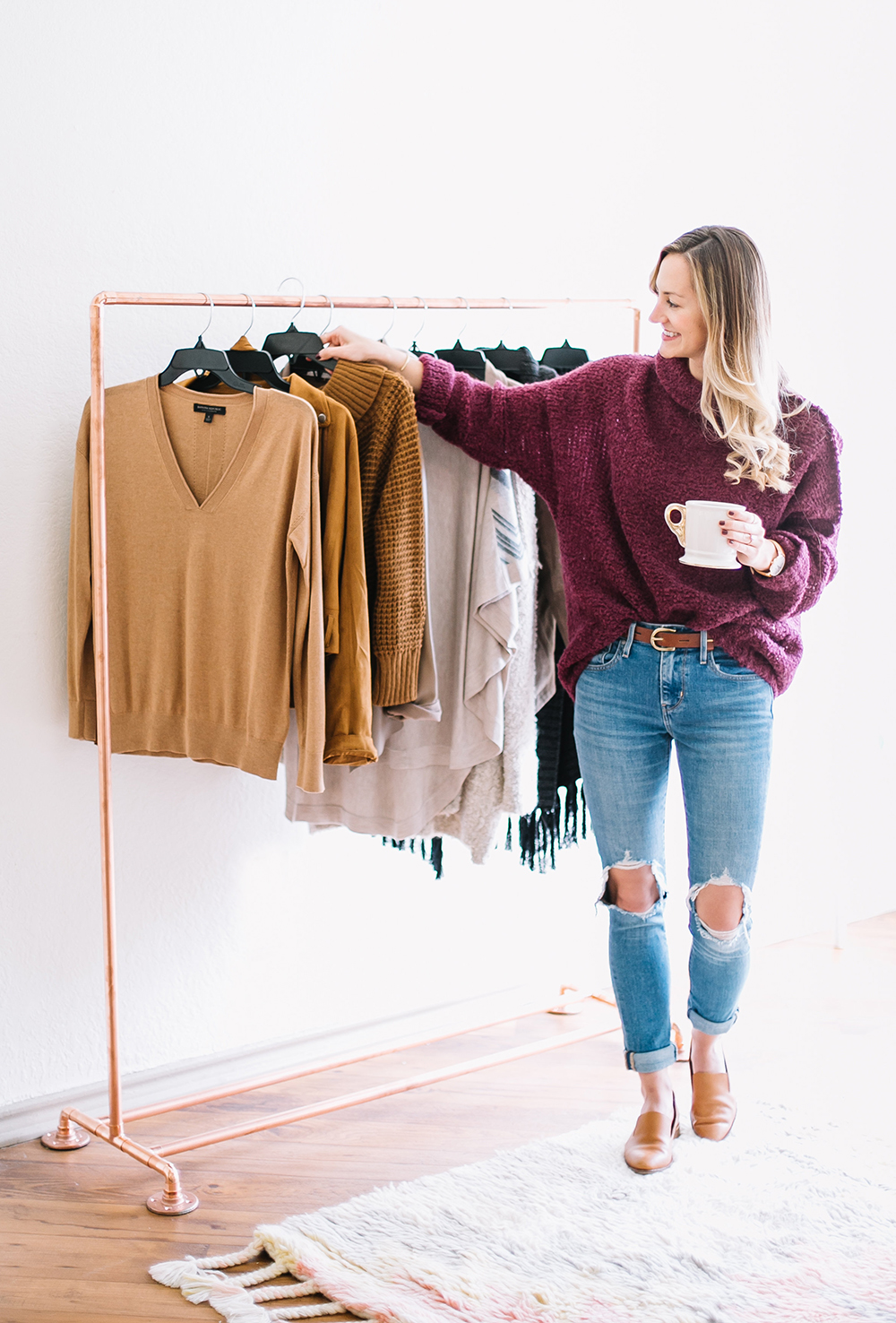 Anyone else have an obsession with Etsy for those unique home decor finds? Hi, that's me! It's always my go-to when I'm searching for something a little out of the ordinary to decorate our space or add a unique touch. I love that it's a wonderful site where artisans from all over the world can sell their products under one roof…not to mention, supporting small shops is always a do in my book! As Blake and I save for a house this year, we're locked into a 14-month lease at our current apartment, thus, making this little one bedroom abode feel like a home has been a top priority for us over the last few months. It definitely helped that we got married three months ago and wedding gifts jump started our home decor hunt… I realized I finally felt like an adult when I was more excited about new pots and pans arriving on our doorstep than a pair of shoes – ha!
CLOTHING RACK / JEWELRY TRAY / BLANKET LADDER / FLOATING SHELVES / KNIT THROW BLANKET

SHOP MY ETSY FAVORITES
A big thank you to Etsy for sponsoring this post! All opinions are my own.