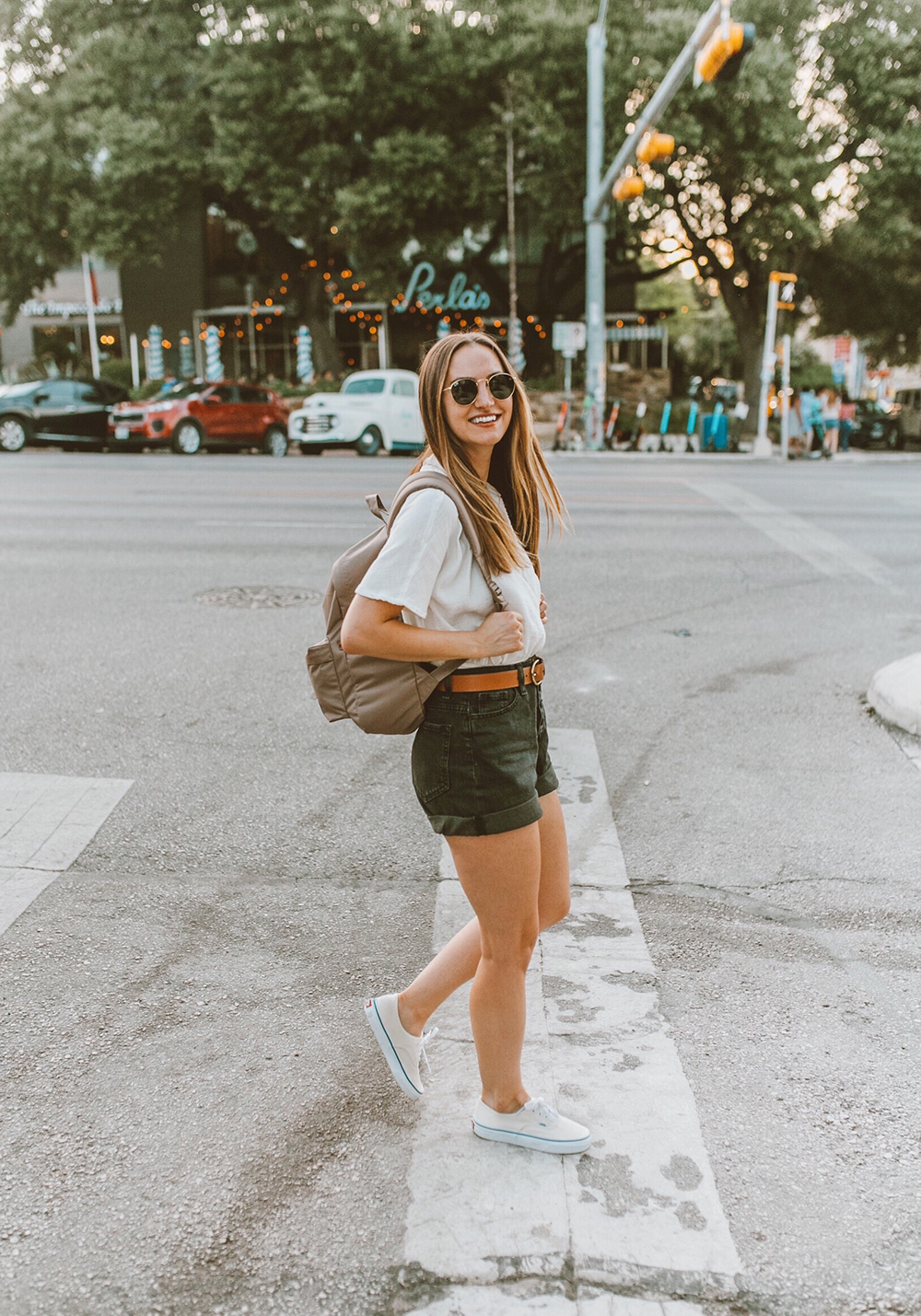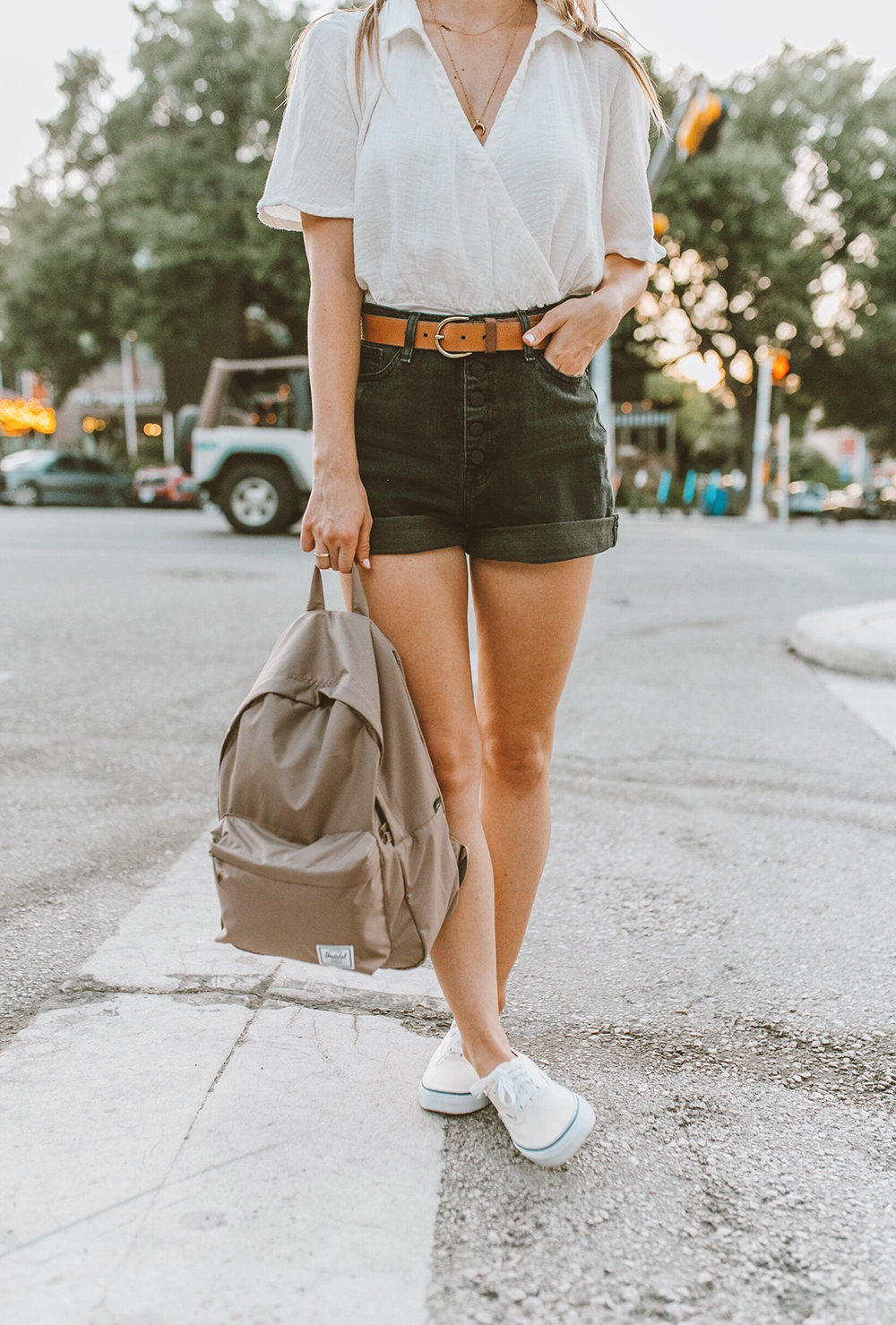 Mom life = never leaving the house without packing for two these days! (…Which may appear like we're going on a weekend getaway, buuut really we're just running to the grocery store, ha). Combining the contents of my purse and a diaper bag into one means a backpack is simply the easiest way to go…it doesn't hurt that they're always in style, too! Herschel Supply Co. made an exclusive backpack for Urban Outfitters and it's the perfect combination of effortlessly cool and practical. The color selection is awesome, too…this beige color goes with anything and it's great because Blake and I can swap back and forth. I'm not a regular mom, I'm a cool mom…! Right? 😉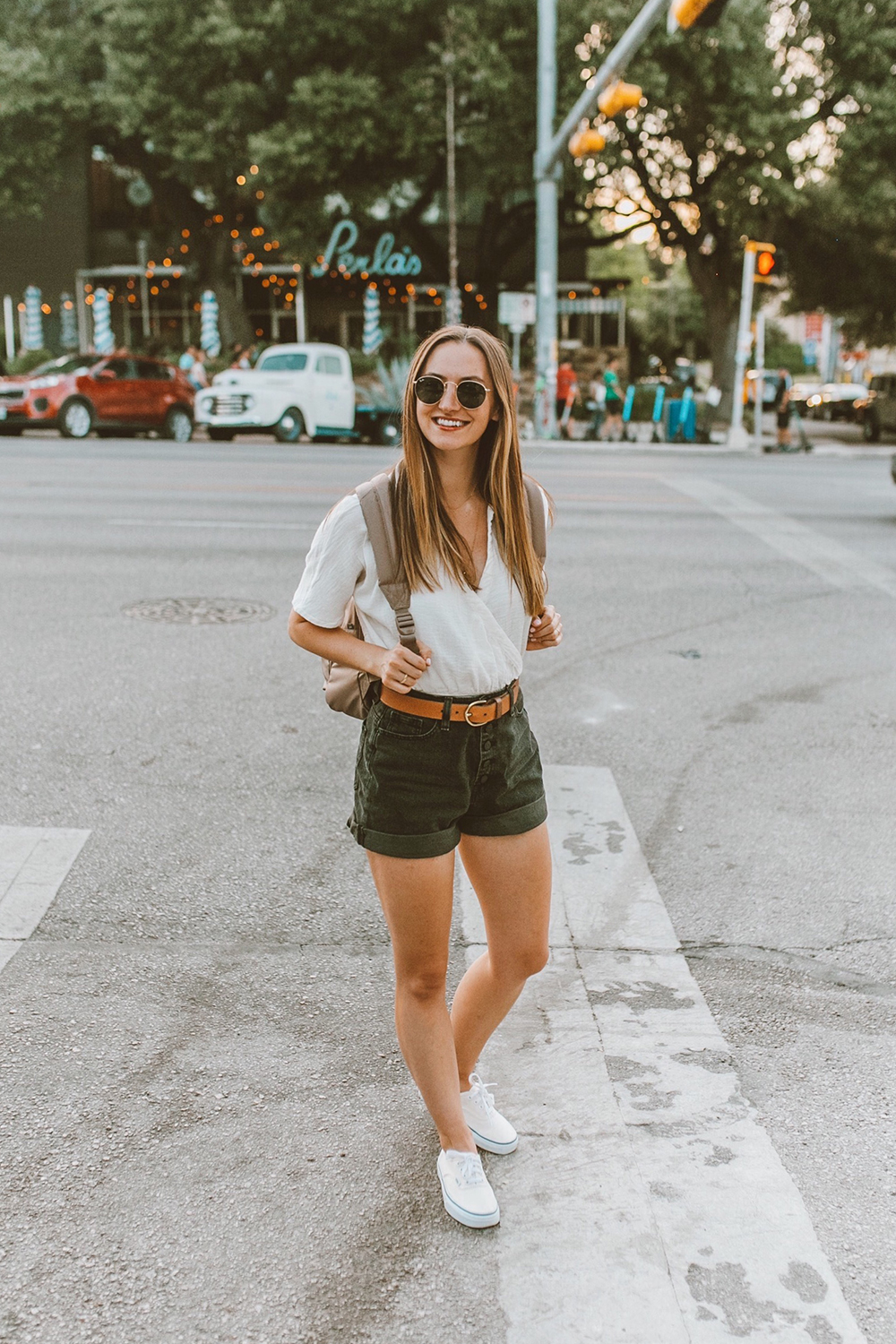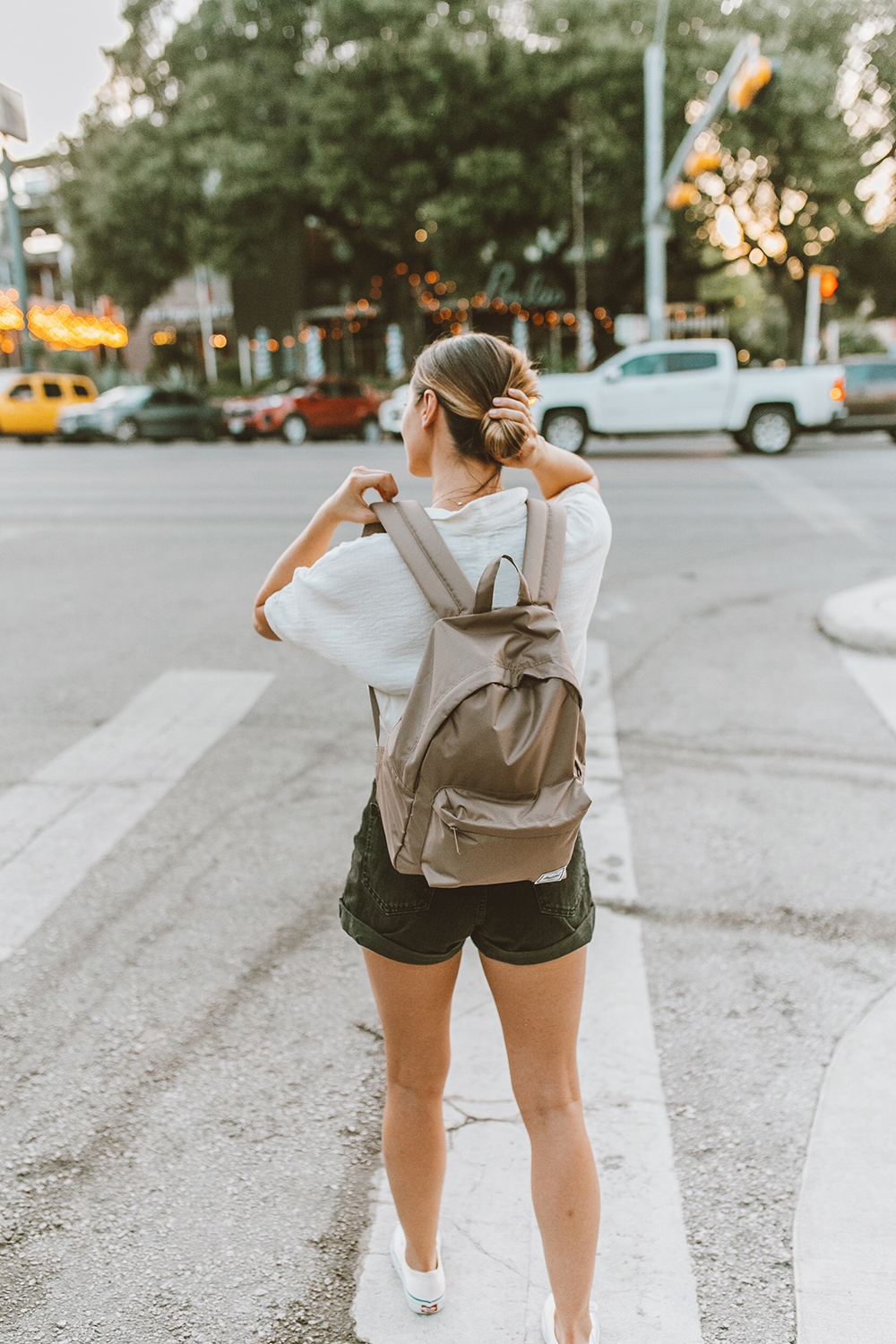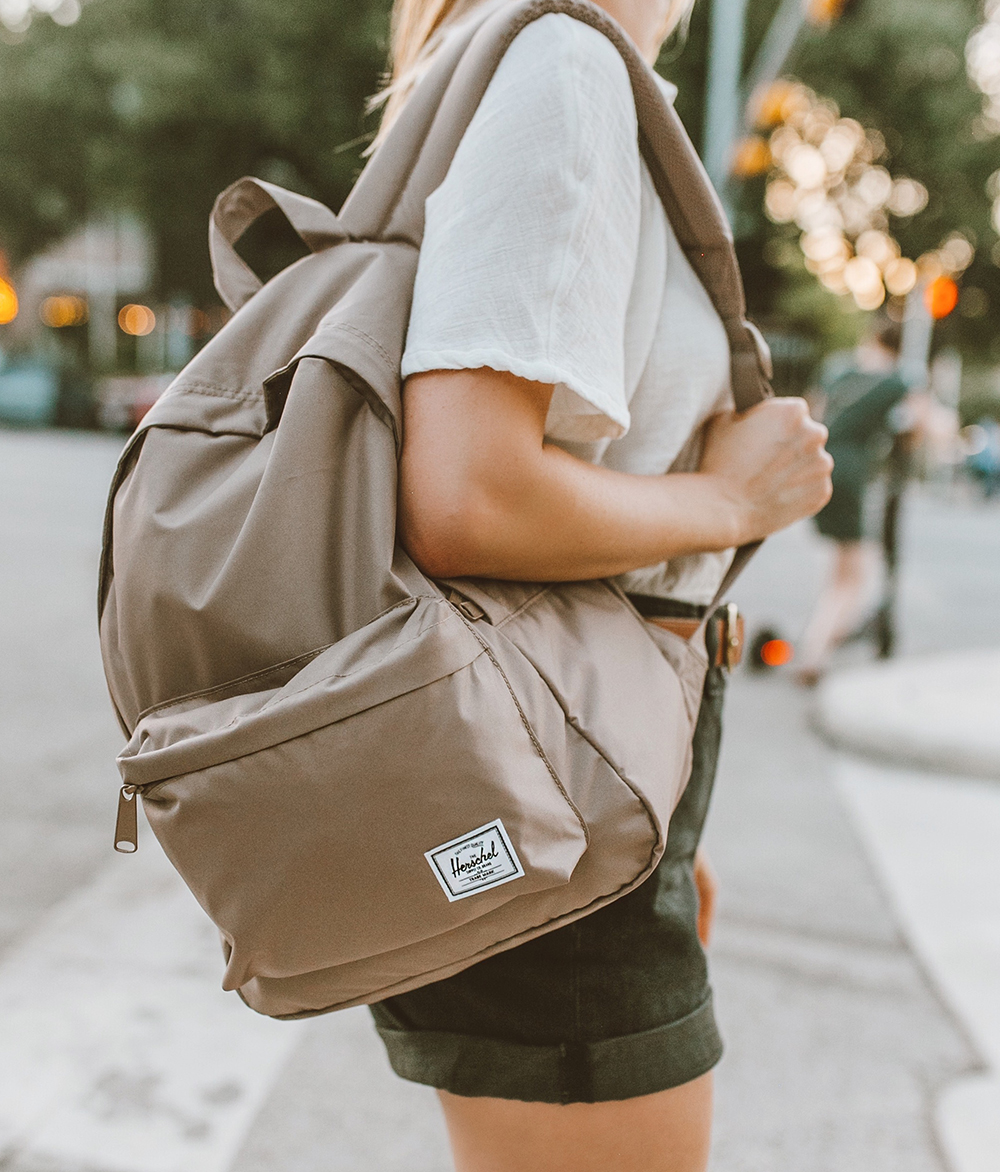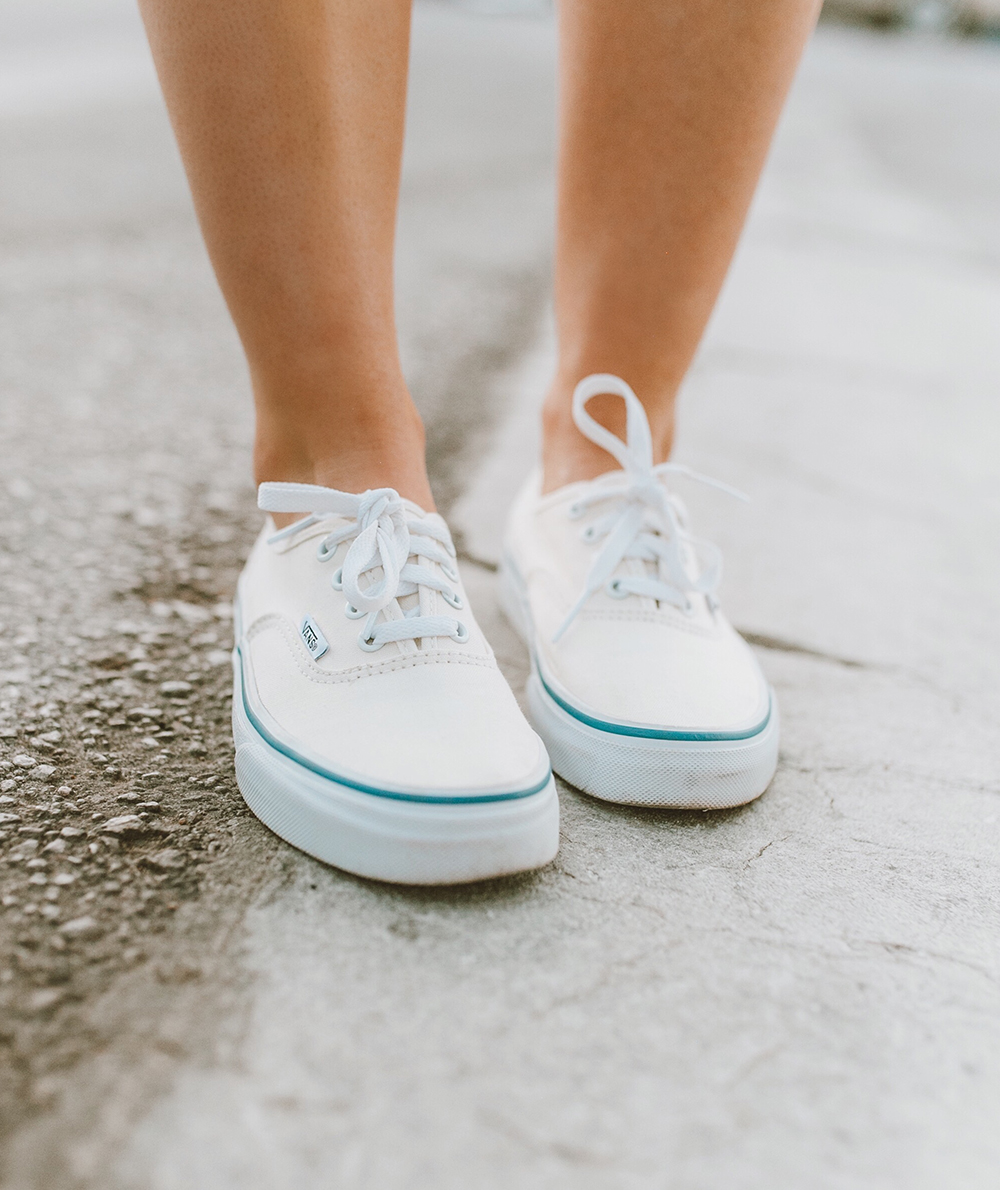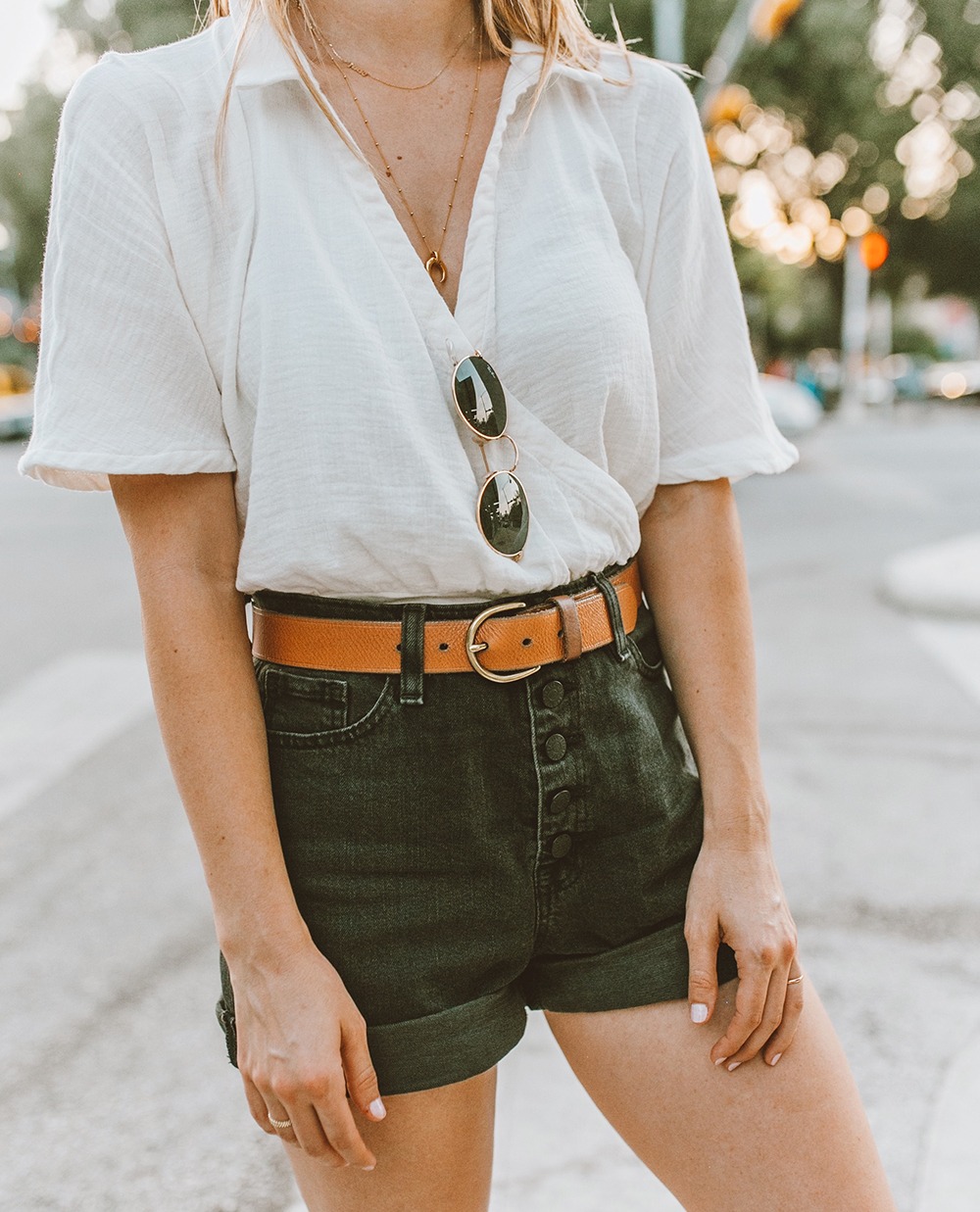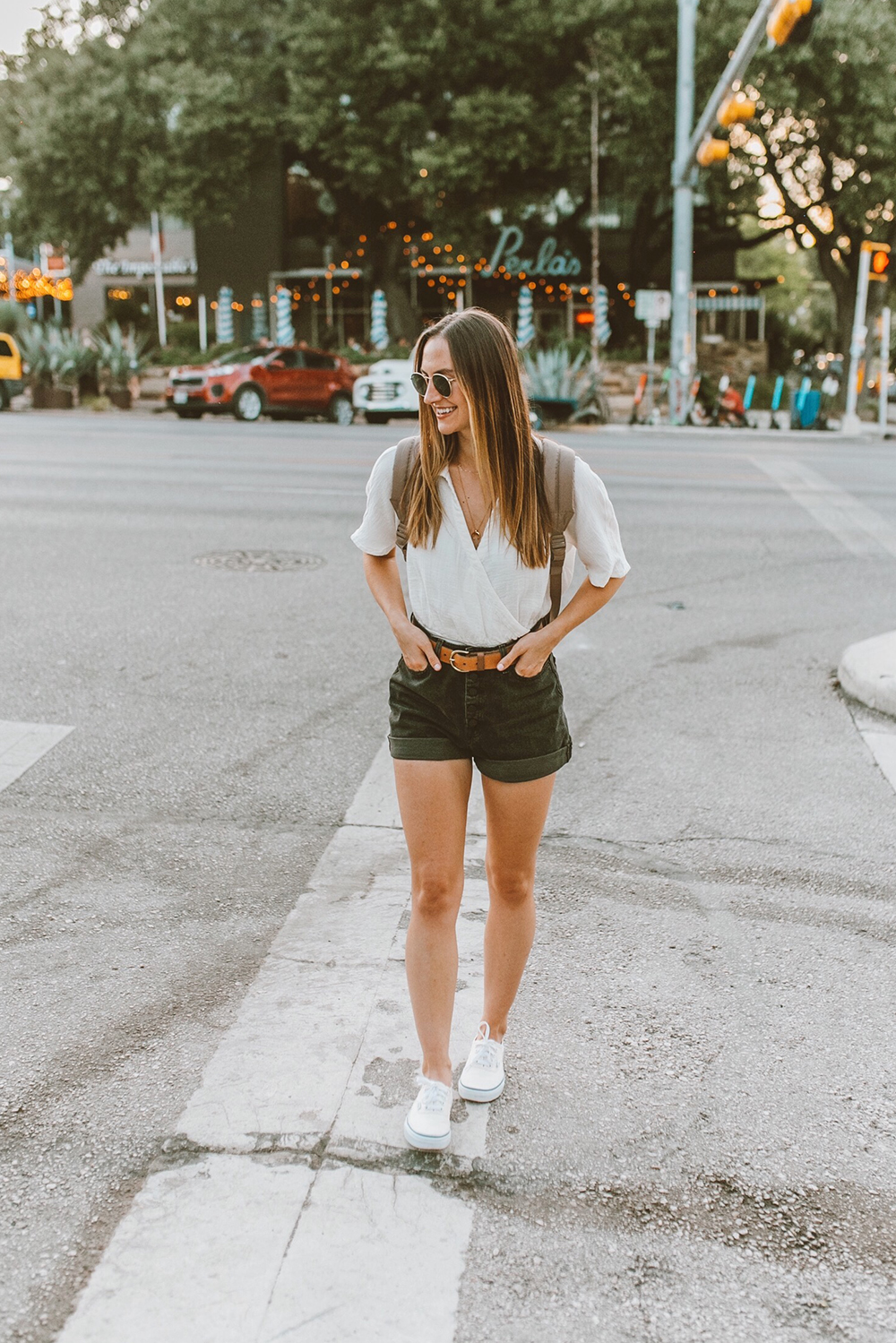 I don't know about you, but when I shop Urban Outfitters online I am always so pleasantly surprised by the fabulous assortment of brands they carry. I love UO brands (my shorts and top are both UO!), but brands like Vans, Herschel Supply Co. and Ray Ban totally fit the Urban Outfitters aesthetic and thus…make it so easy for me to find head-to-toe looks at one retailer. I am 100% the girl that peruses their site weekly and saves items I love to my wish list. Jude takes two big naps in the morning and there are days I will go full retail therapy mode and that wish list certainly comes in handy, ha!
We're slowly but surely getting into a rhythm where Jude can eat solids and that will hold him over until his next nursing sesh. I was always such a big fan of working from coffeehouses pre-baby, and I'm excited to get in a few hours at my local shop to work while Blake watches Jude now that we've hit the solids milestone. This backpack will be perfect for a laptop and notebooks!
Whether you're a mama, are headed on vacation (this would such a great carry-on!) or you're like me and simply like to swap your purses for backpacks now and then, definitely take a look at all the awesome Herschel Supply Co. pieces at Urban Outfitters. Tons of cute gear…and did I mention my backpack is under $50? Yes yes and more yes!
Sharing my outfit details below. (PS. These shorts are SO GOOD and just $49. They run TTS and they're crazy flattering! I got size 27 a couple of months ago but have lost some more baby weight – hence, the belt – …I'm definitely going to order the 26 next…adding it to my wish list!). XO
backpack – HERSCHEL / shorts – BDG (fit TTS) / top – UO (wearing size small) / shoes – VANS / sunglasses – RAY BAN
SHOP MORE HERSCHEL FAVORITES
A big thank you to Urban Outfitters for sponsoring this post! All opinions are my own.