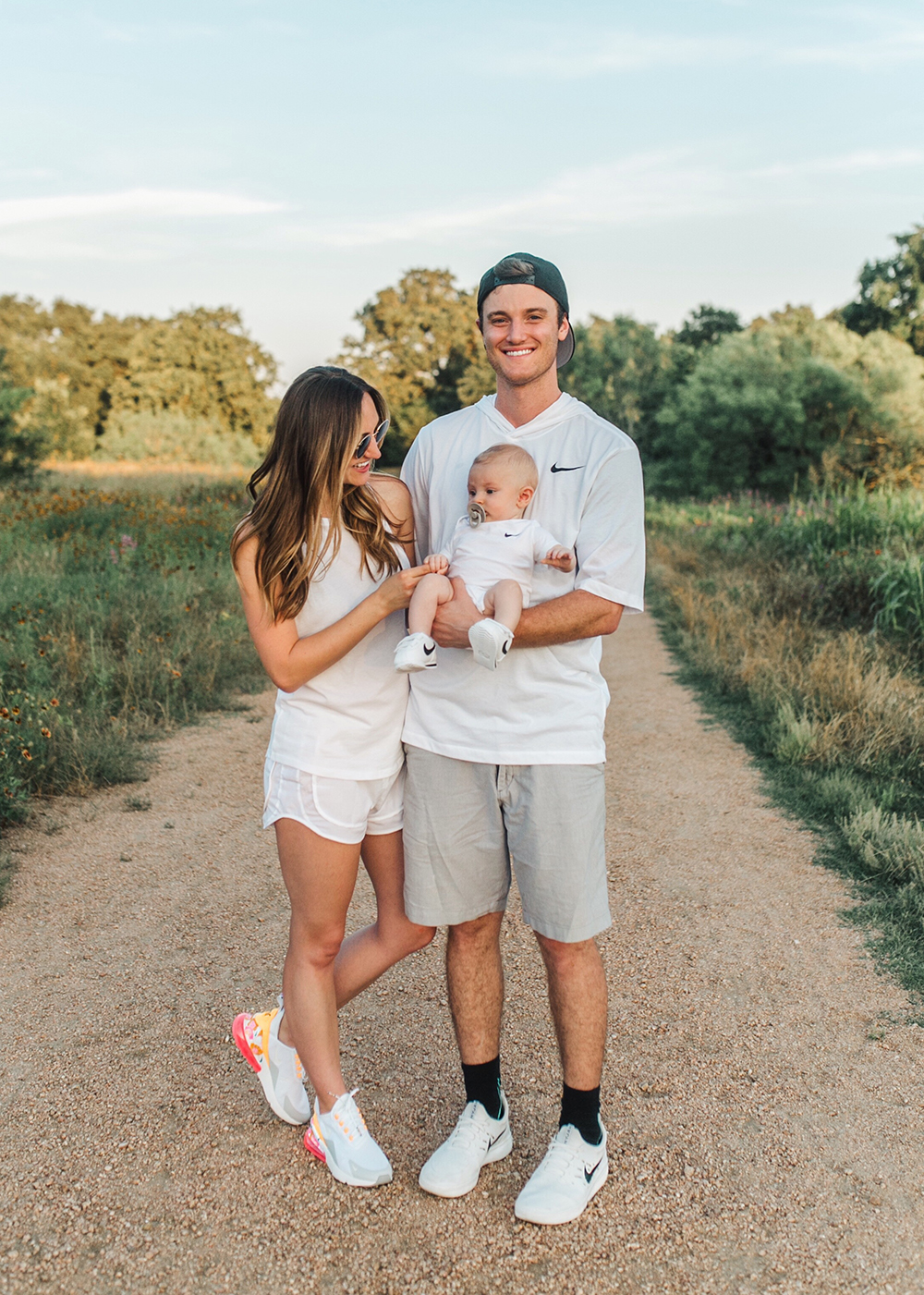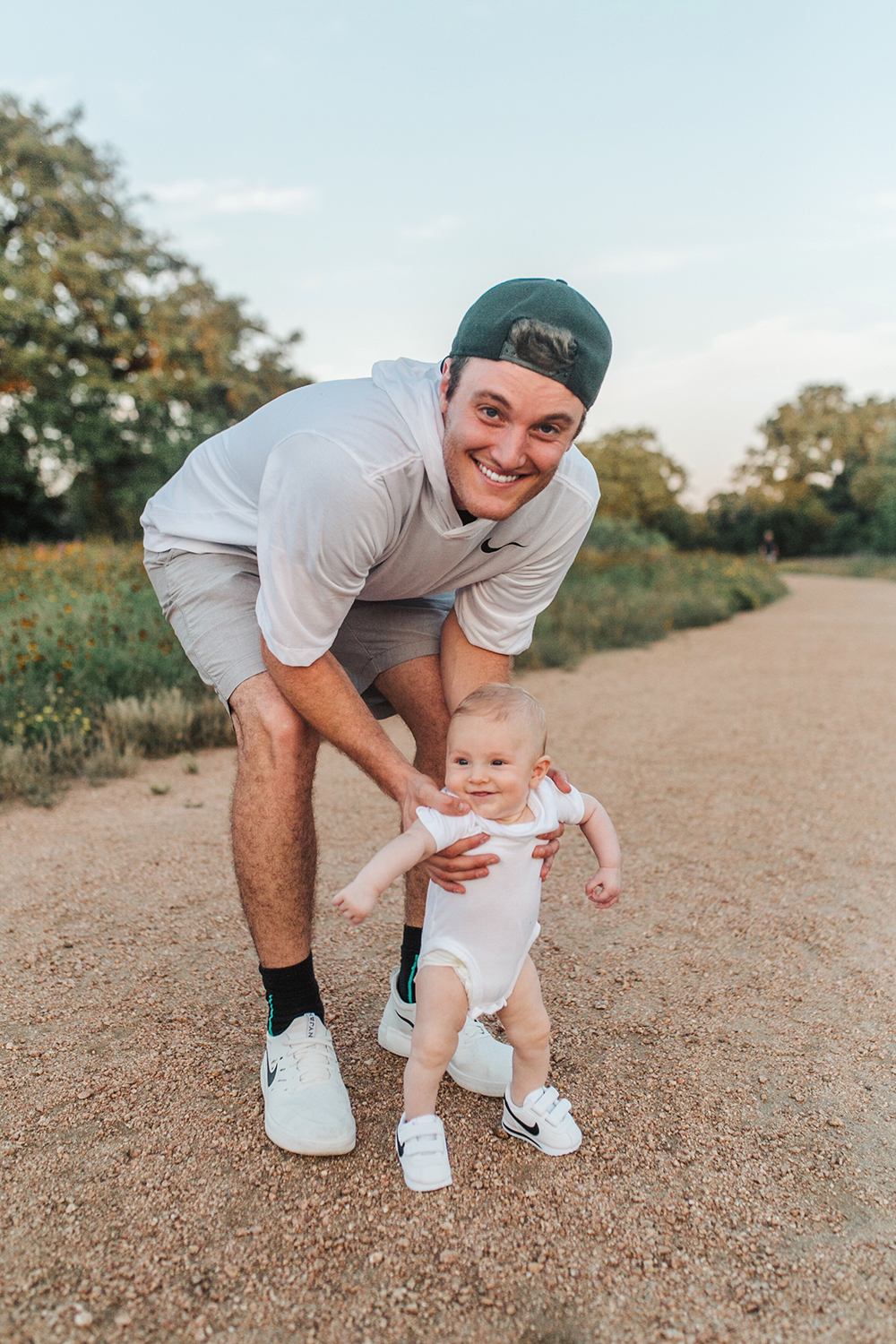 "We're not a regular fam, we're a Nike fam!" …But in all seriousness, Blake said he'd never be in a blog post with me unless it was for Nike…and low and behold HERE we are! Nike is a brand we admire greatly in our house – and it's the only label Blake wears proudly (not even joking…it's 100% Nike shirts, shoes and track shorts for this guy…he refuses to wear any other sports brand). Given that Jude is a mini Blake (…anyone else see the resemblance? Ha!), we've been collecting our fair share of Nike onesies, too. So stinkin' adorable! …And I thought dressing myself was fun…nothing compares to dressing your baby! I mean, can we just take a minute for those precious baby sneakers? So. CUTE.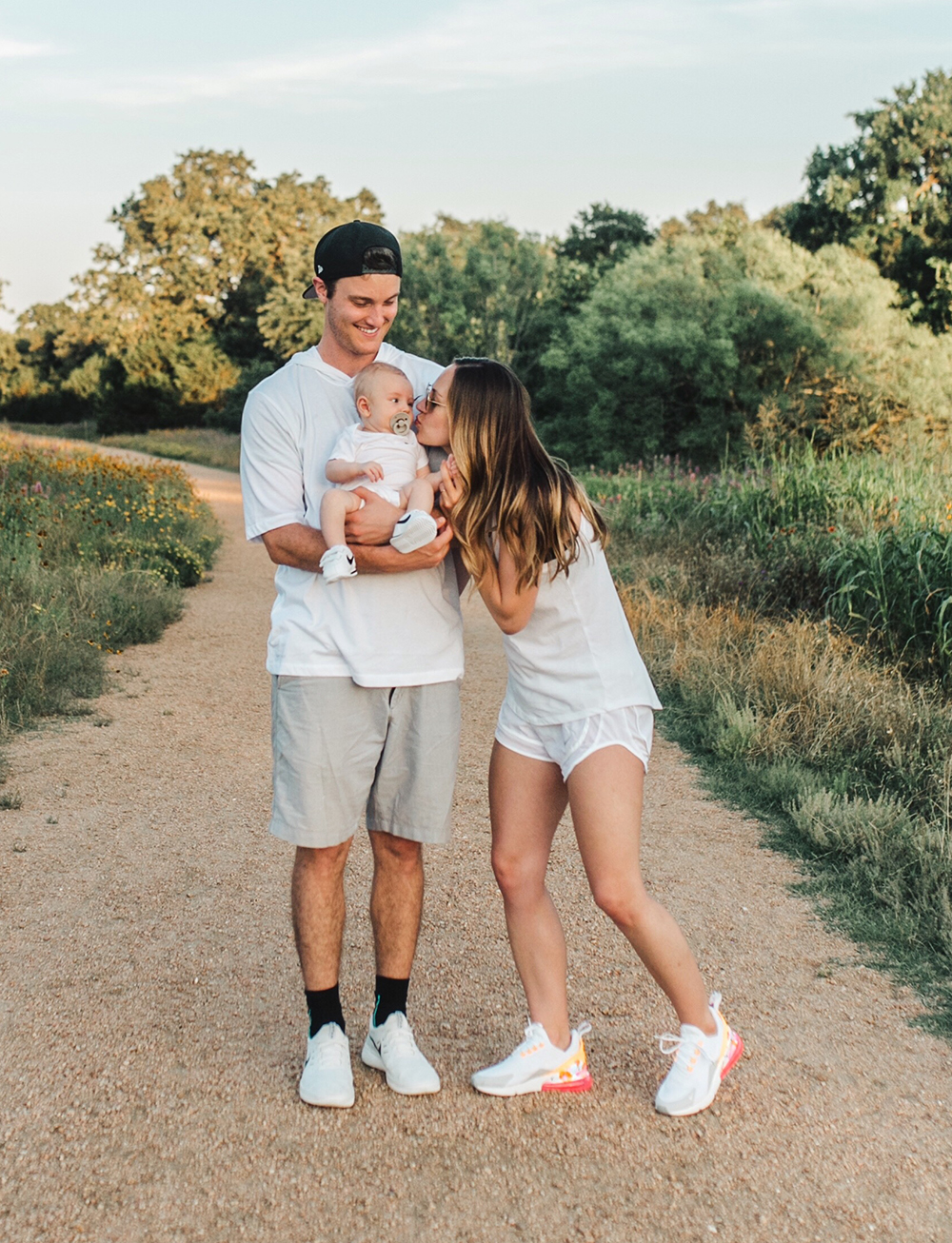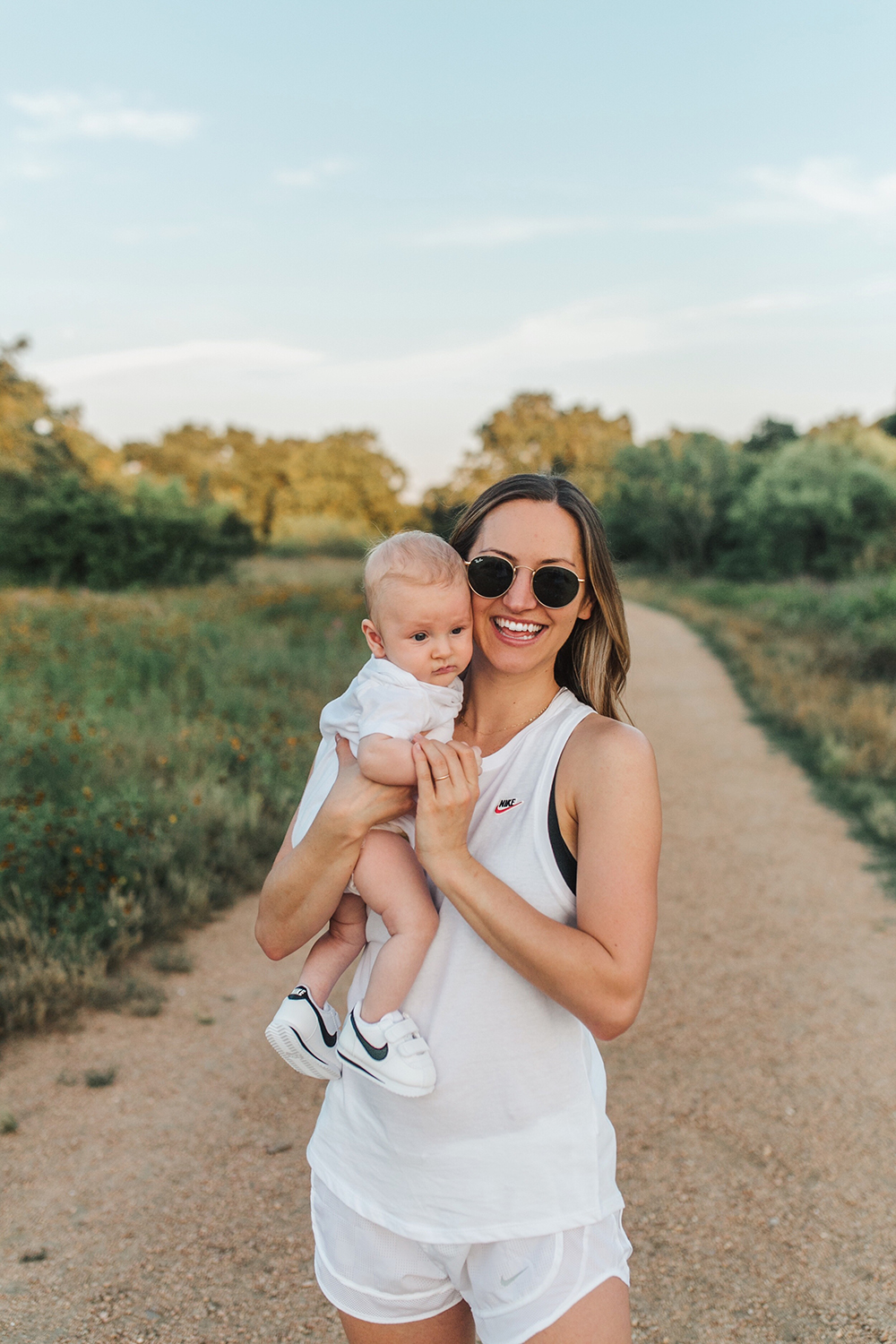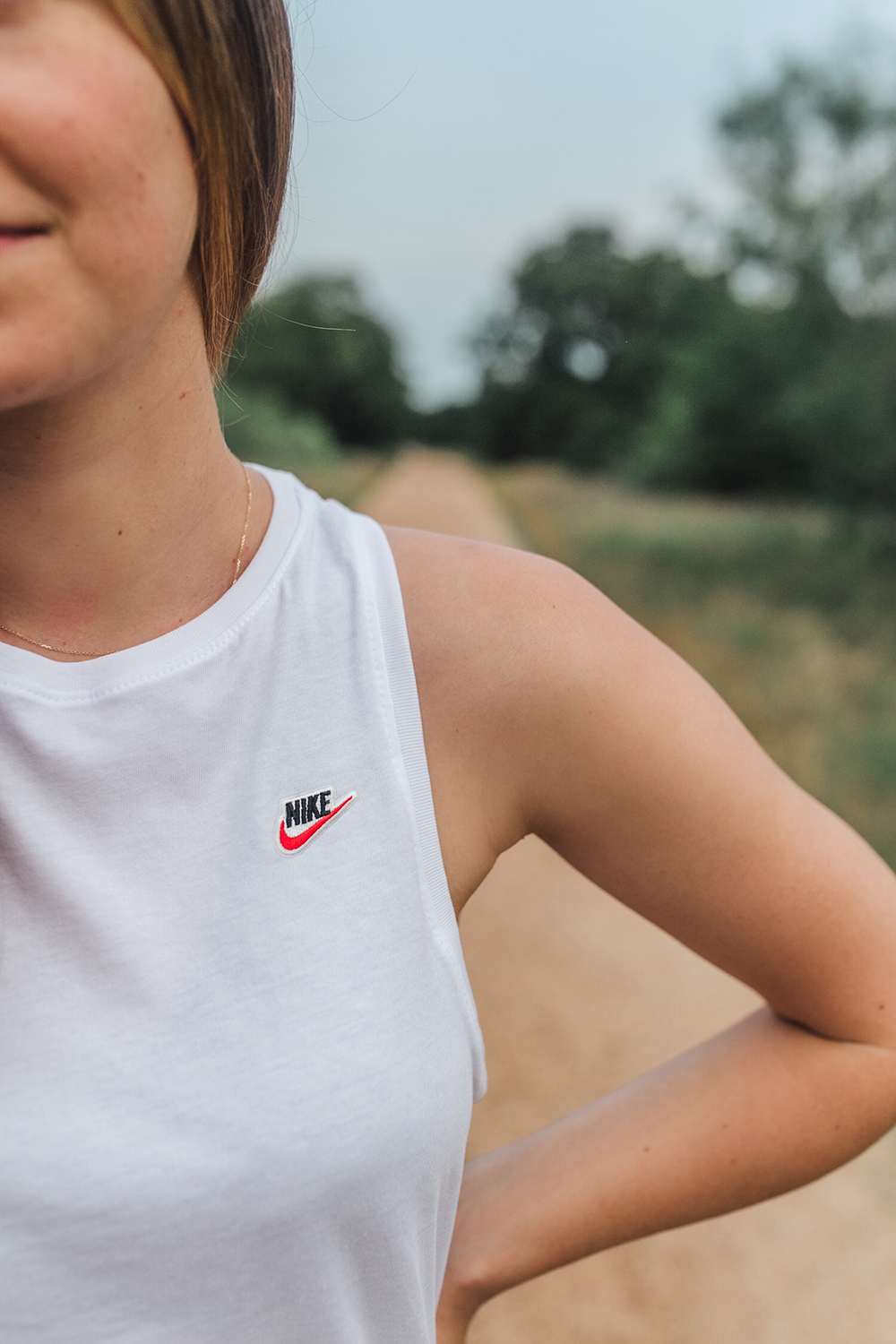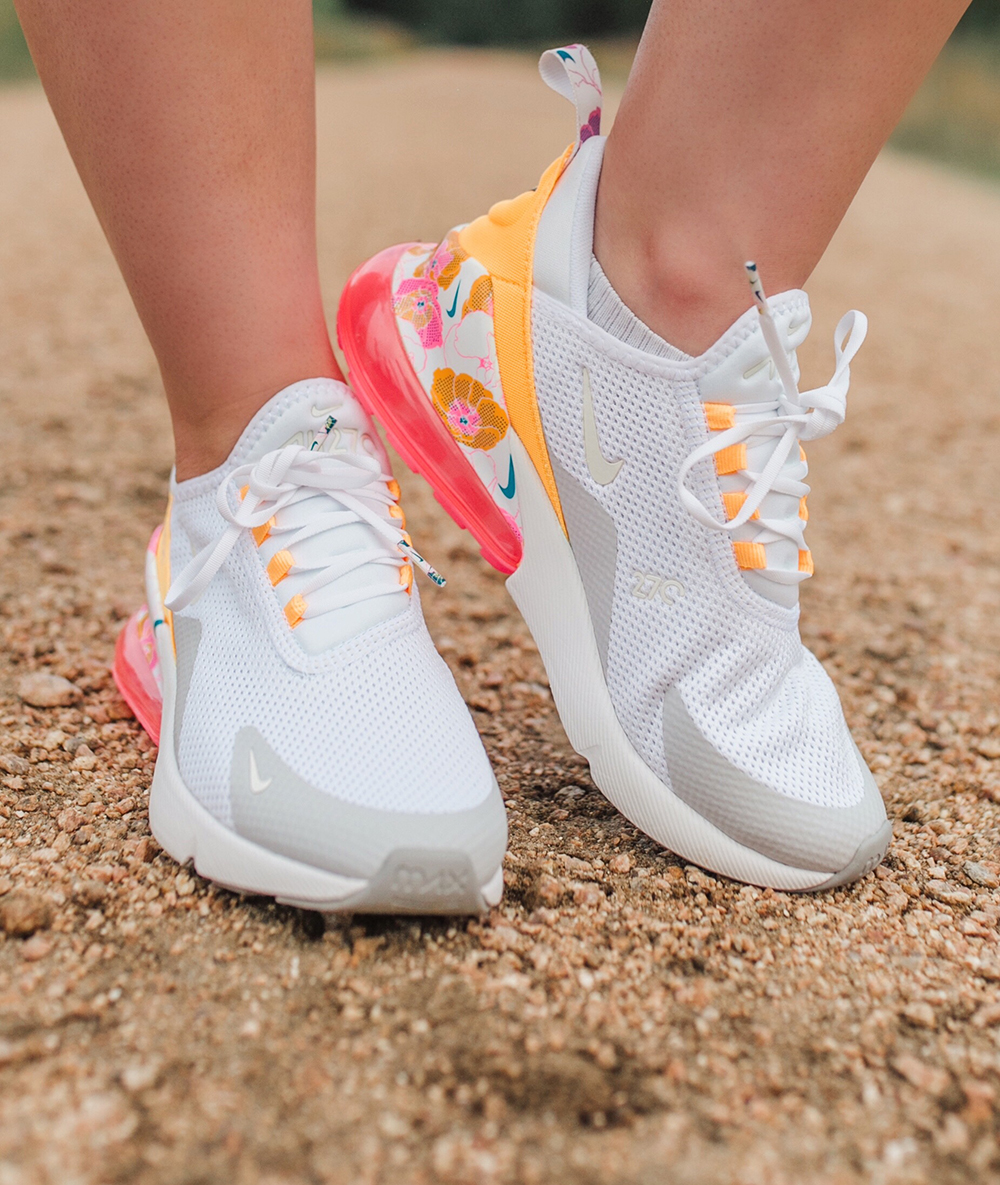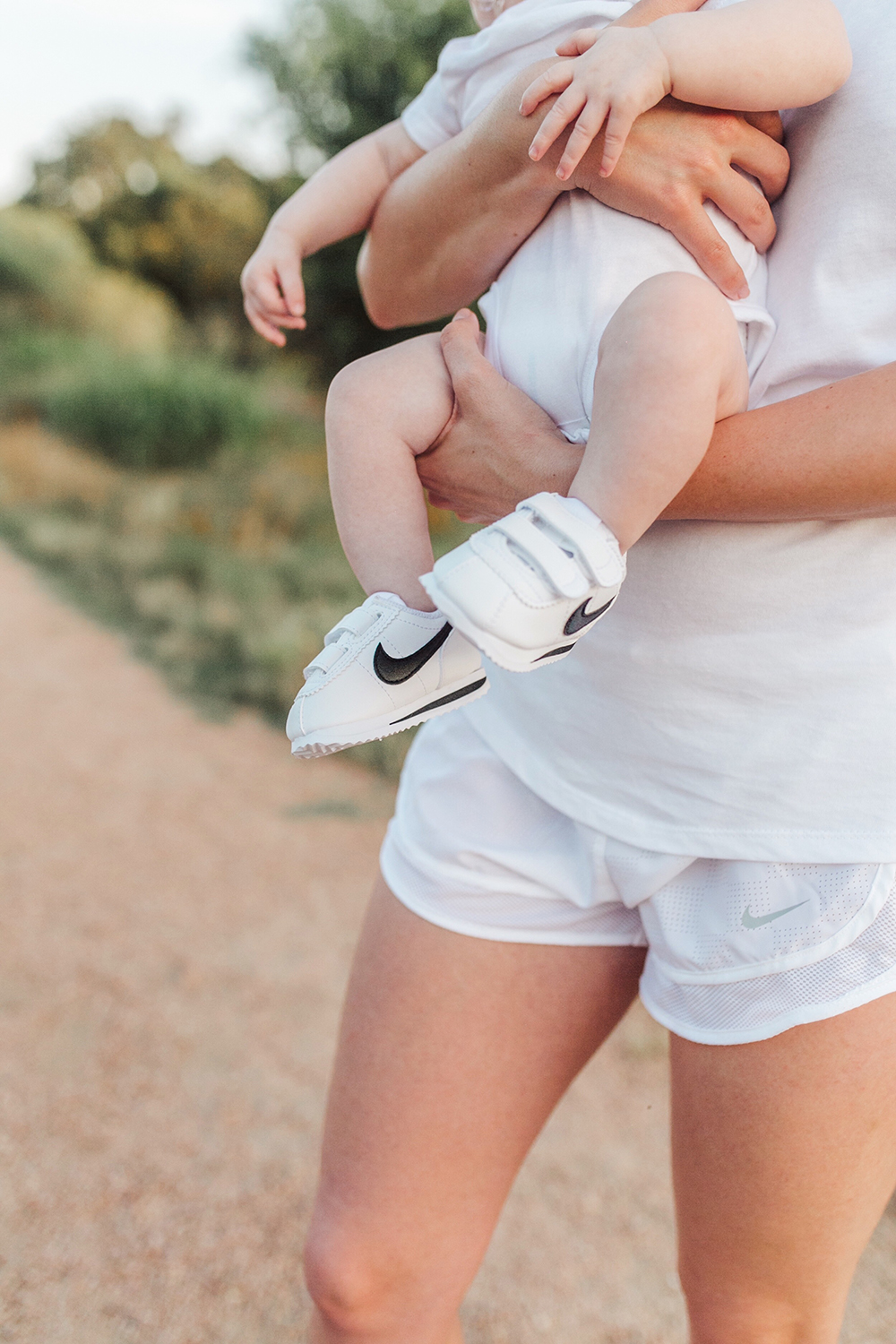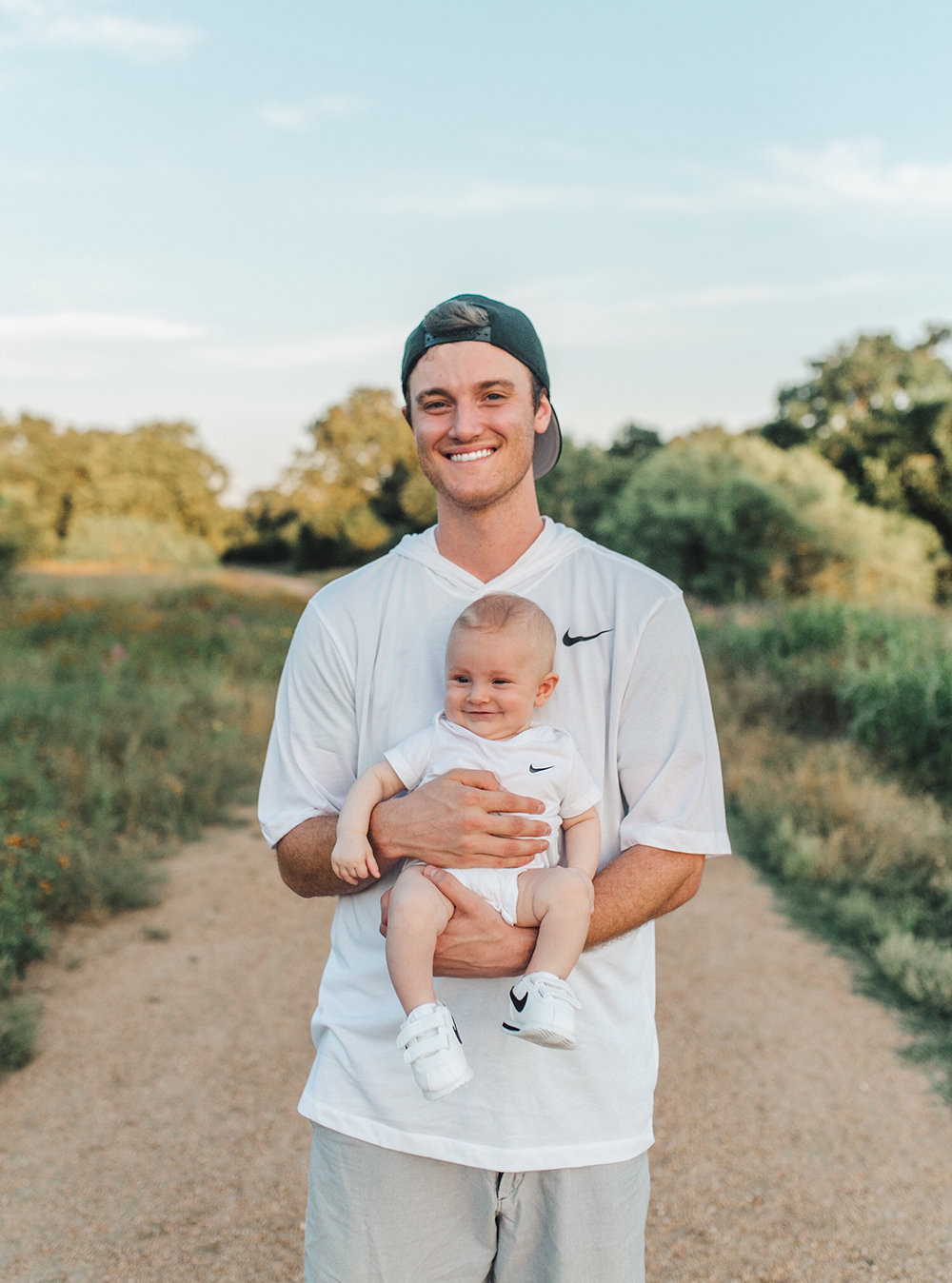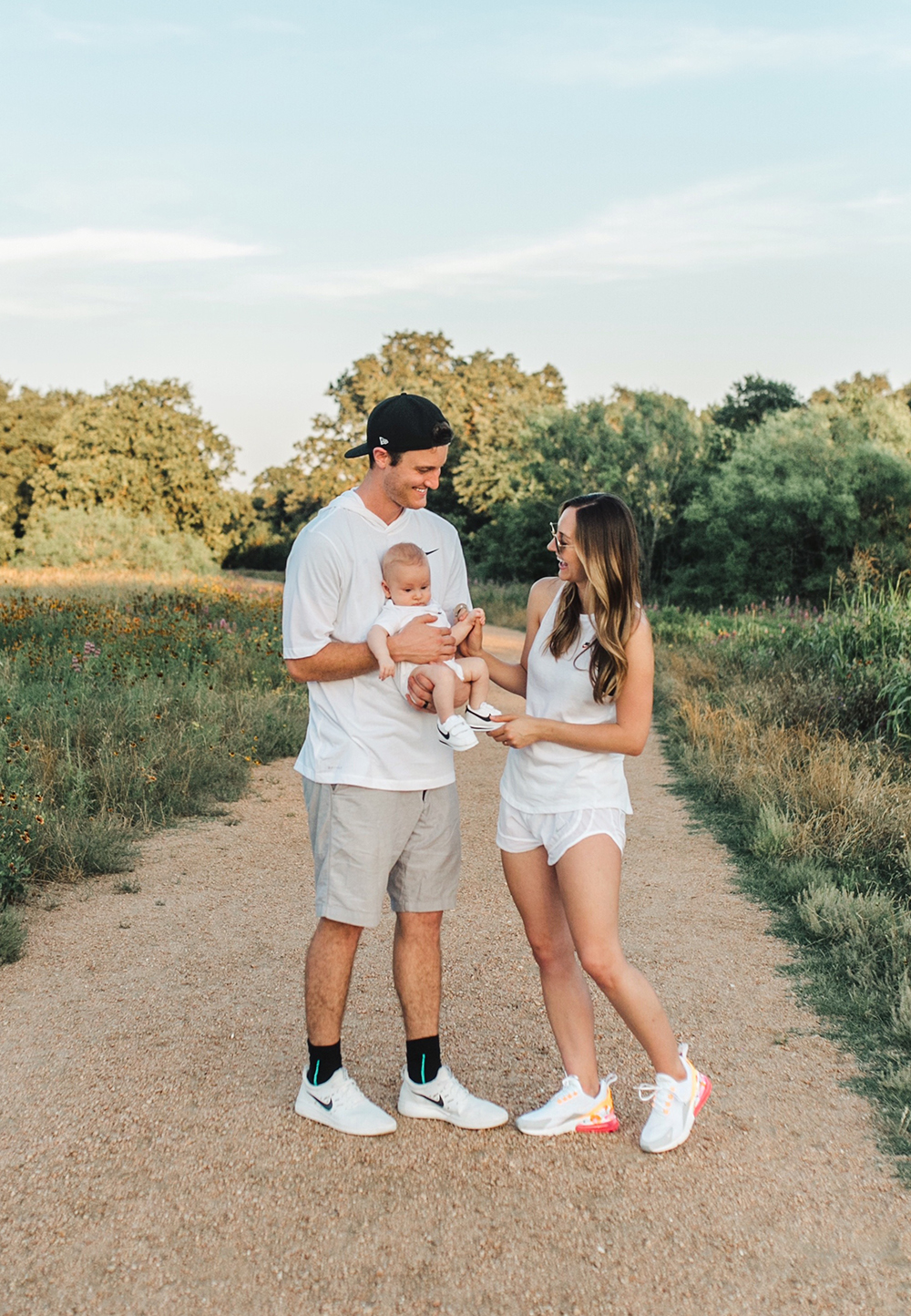 If you follow me on Instagram and watch my IG Stories, you've likely seen me post that to get Jude to nap, I wear him in a baby carrier and walk in circles around my block or around the house. With all that walking, the only shoes that I swear by for such a task are my Nike sneakers. They're ultra cushiony, give me some pep in my step (they really do…we have wood floors so once I slip these on I am literally doing a happy dance around the house! It's my baby-wearing "warm up") and not to mention, they're super CUTE. I normally gravitate towards neutral shoes, but I thought the bright white with neon pink and orange combo really sparked some joy. Side note: my niece and nephew (ages five and six) gave me two big thumbs up for these shoes, ha! I think since becoming a mom, I am enjoying wearing color more and more. Ps. I'm wearing the Air Max 270 style and I got them in a half size up from my usual. LOVE these!!
As we inch our way closer to summer, there's one "wardrobe must-have" that never goes out of style and is perfect for the whole family: rocking your summer whites. White is simple, clean and goes great with a tan (…or not if you're Jude, ha! He got his dads' Irish genes…). Keep it simple with some fresh white kicks and a breezy cotton tank top, or spice up things up by wearing white with a pop of neon (lots of fun options on their site!). Nike has made it simple to shop tons of white staples, you can check them out here.
Special shout-out to Blake for joining me for this one – we had so much fun shooting this post and my heart pretty much melted while editing each image. My hubby, my beautiful baby boy and everyone wearing matching Nike? This is the good life!!
Linking our favorites from the Nike summer whites tab below – so many fun options! Hope y'all have a fabulous week! XO
Olivia: sportswear tank top / air max 270 sneakers
Blake: sb nyjah free skate shoe
Jude: cortez basic sl shoe
A big thank you to Nike for sponsoring this post! All opinions are my own.