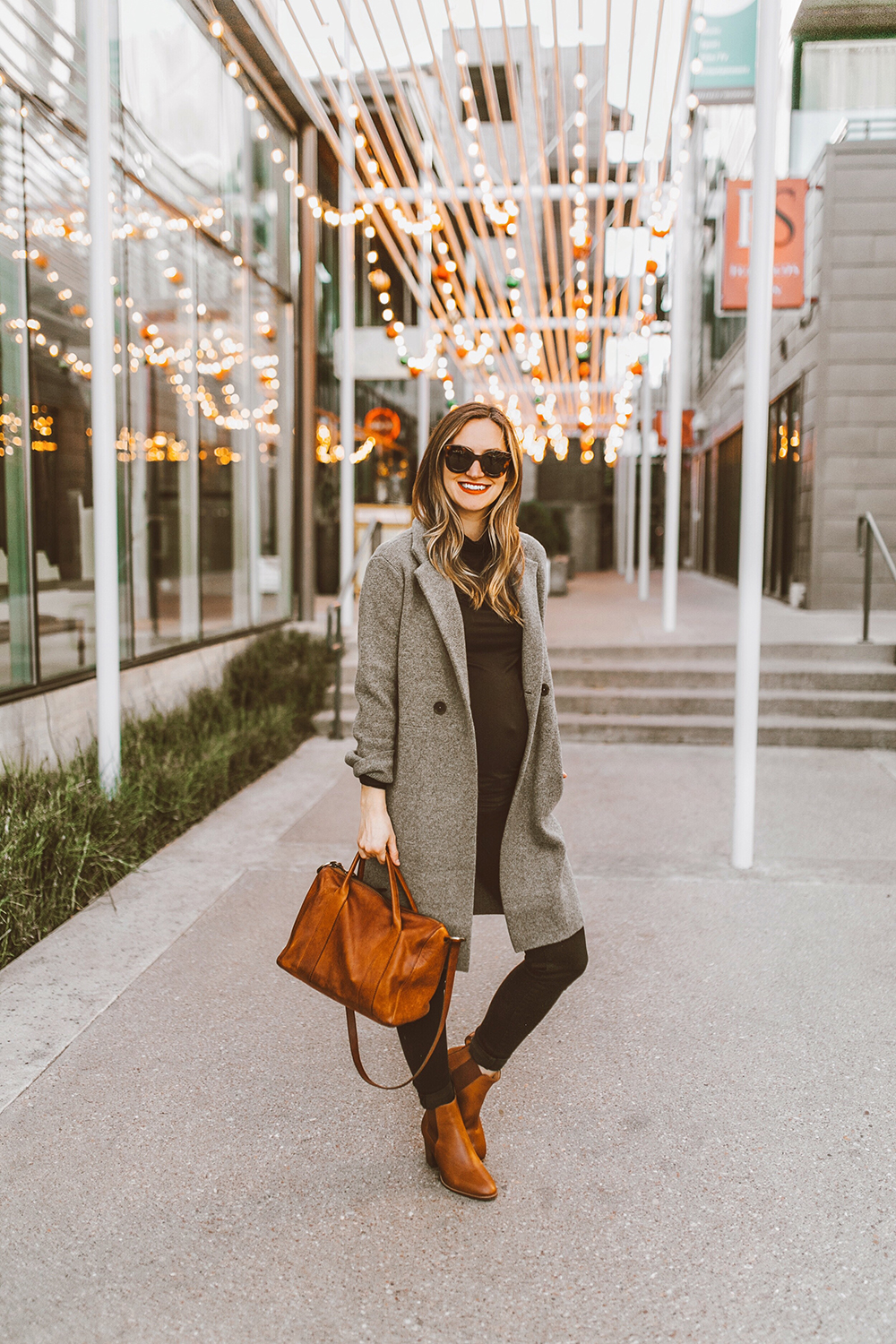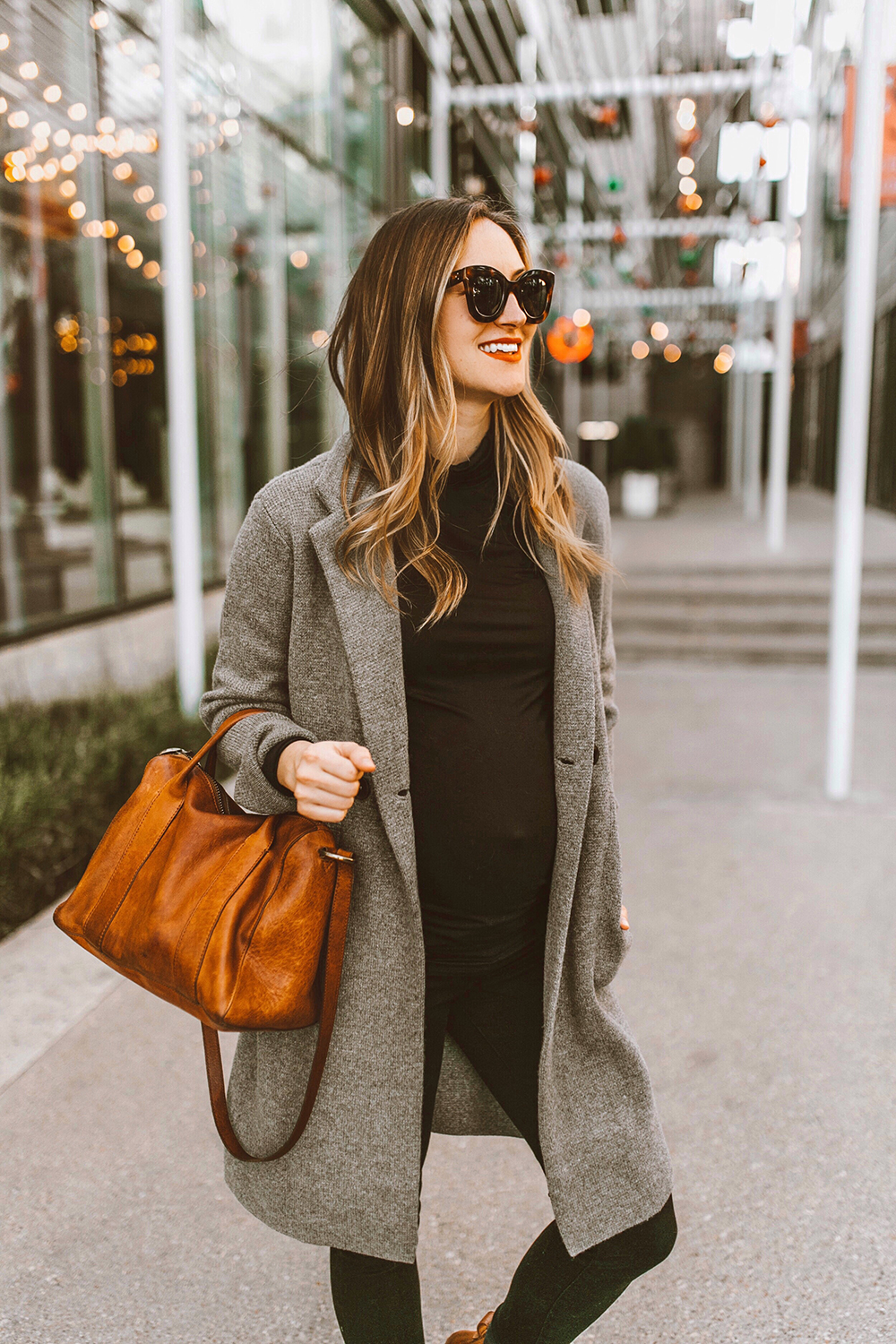 Happy New Year, friends! Oh my goodness I can't believe 2018 has come and gone – what a wonderful year it was! From travels, to new pups to baby news…I am so grateful for all this past year has brought into my life. A special thank you to all of my readers who take the time to visit my little corner of the internet, it truly means the world to me that you're here and continue to support my passion week after week. I look forward to producing more content for you guys in the new year…including posts on motherhood, which I am most excited about!
I know I've been pretty quiet around here lately…after such a busy holiday season I needed a mental break from blogging…I hope you all have enjoyed some time unplugged, as well! In the meantime, I've been jotting future post ideas down in my notebook. In 2019 I'm excited to share our baby nursery, bathroom renovations and more home decor posts in the next month before Baby P makes his appearance. Can't wait to show you what we've been up to around our house! Come February, I'm going to take some time off for a proper "maternity leave" (…which doesn't really exist when you're self employed…but I'm determined to give myself a few months), and soak up our new baby boy as much as I can. I'll still be sharing tidbits of my daily life here and on Instagram, it just might not be as frequent as before (…until I get the hang of that whole "being a mom" thing…!).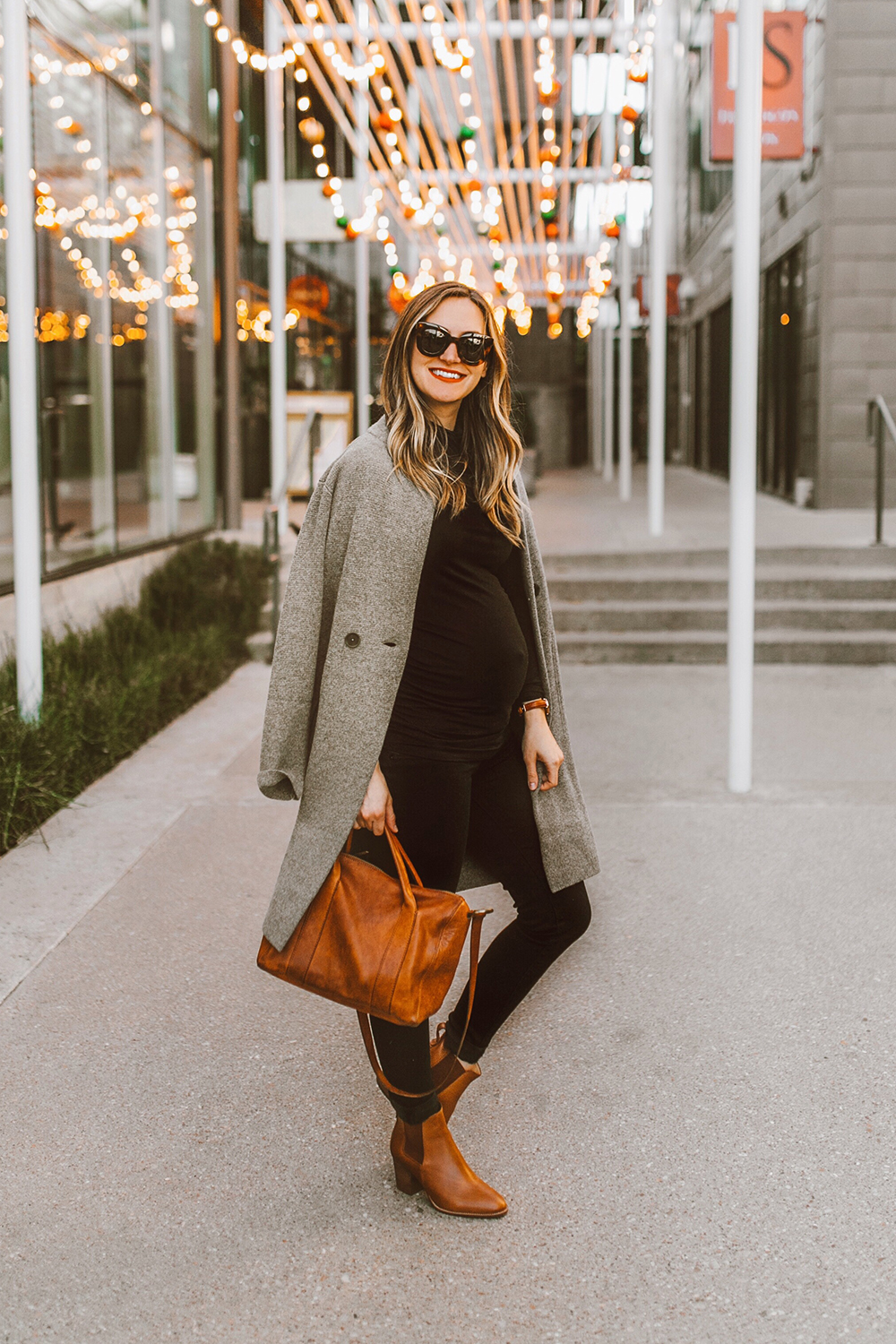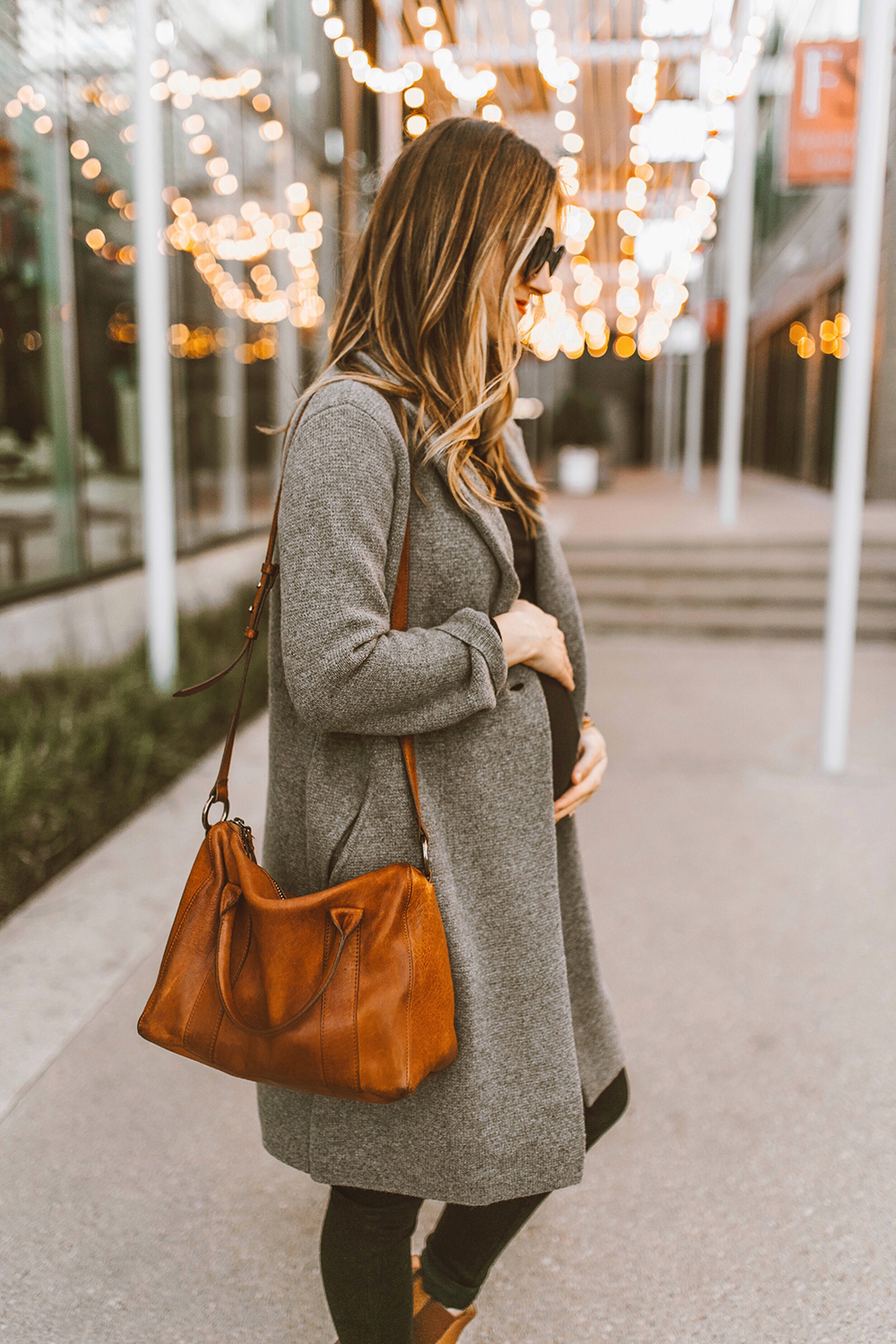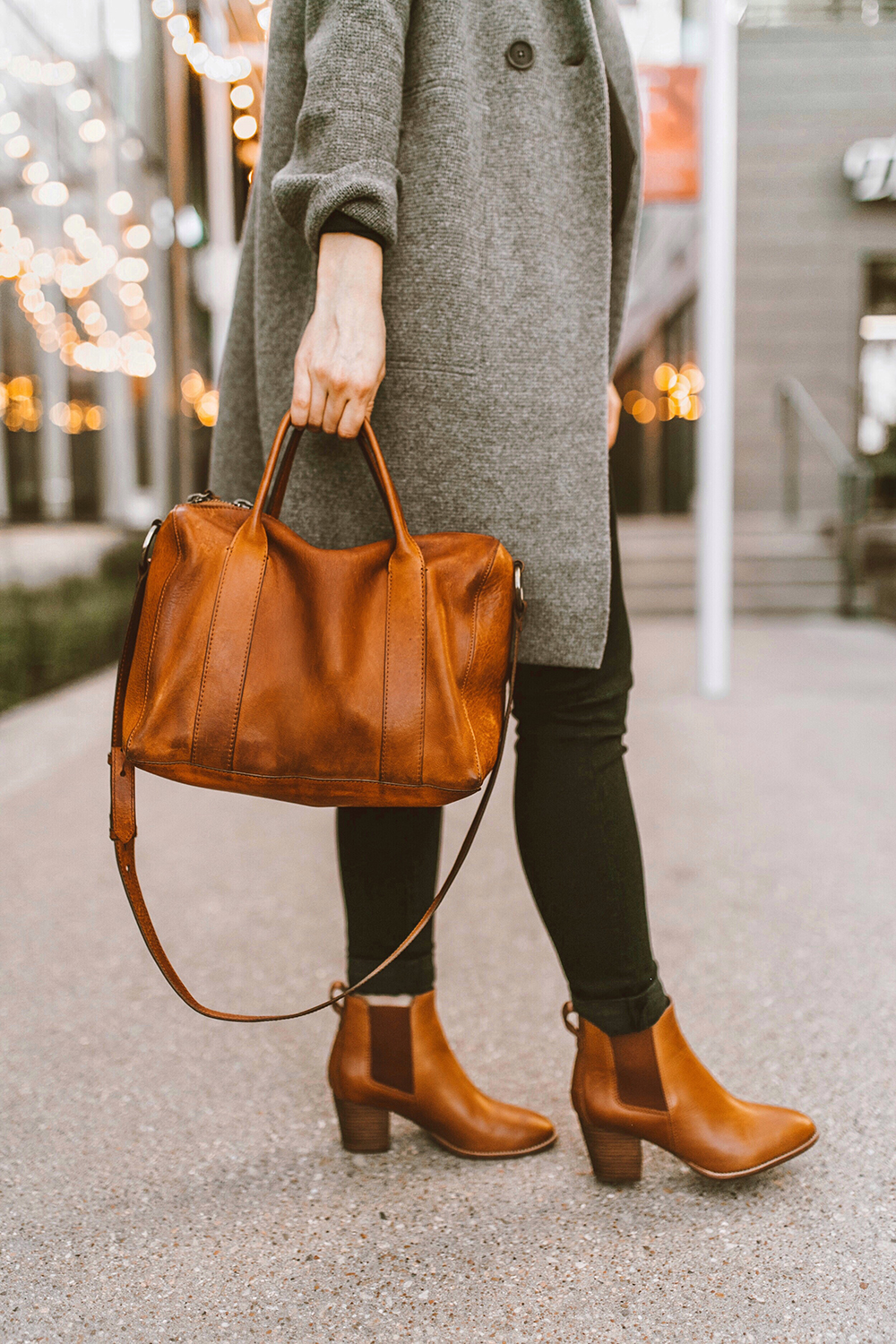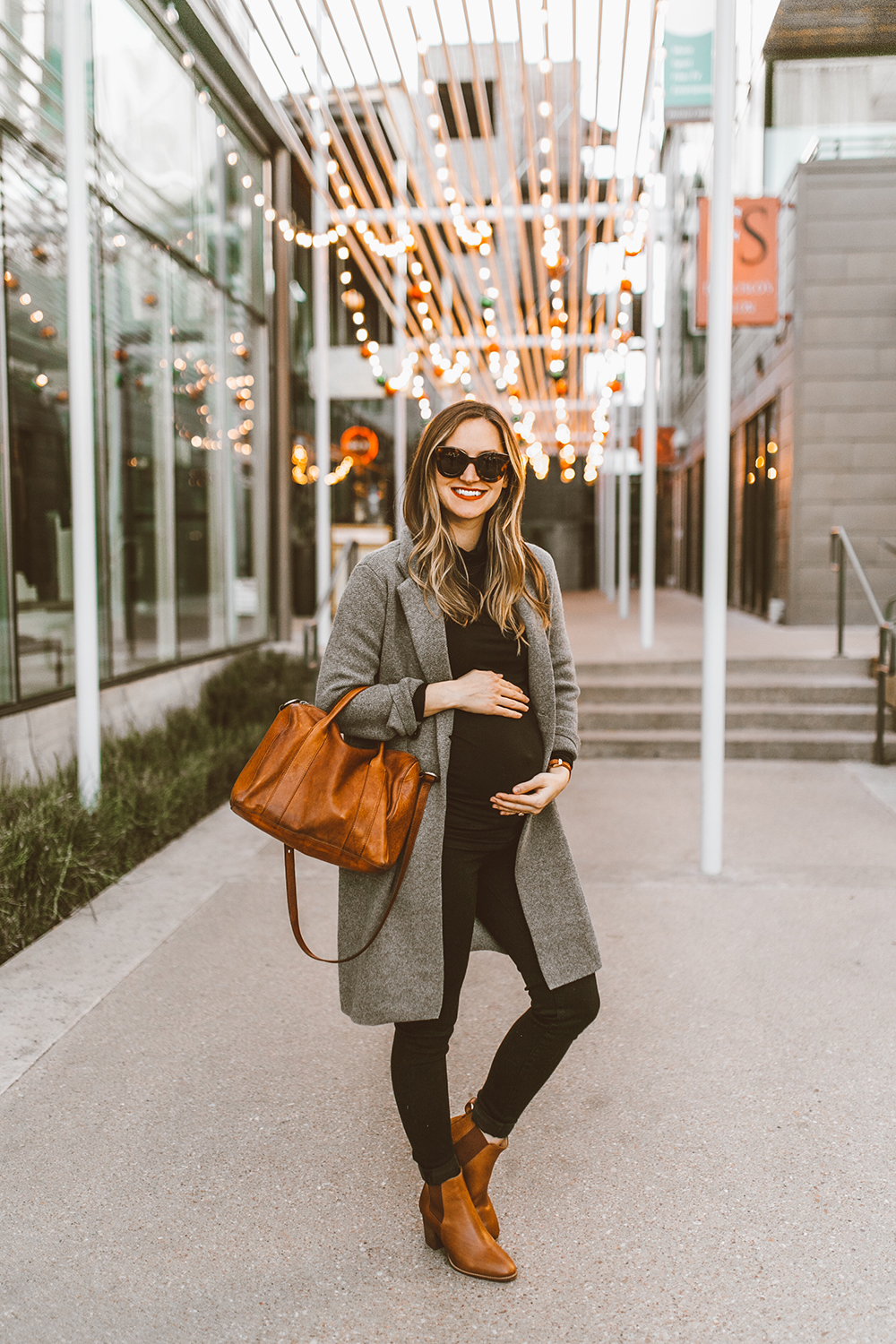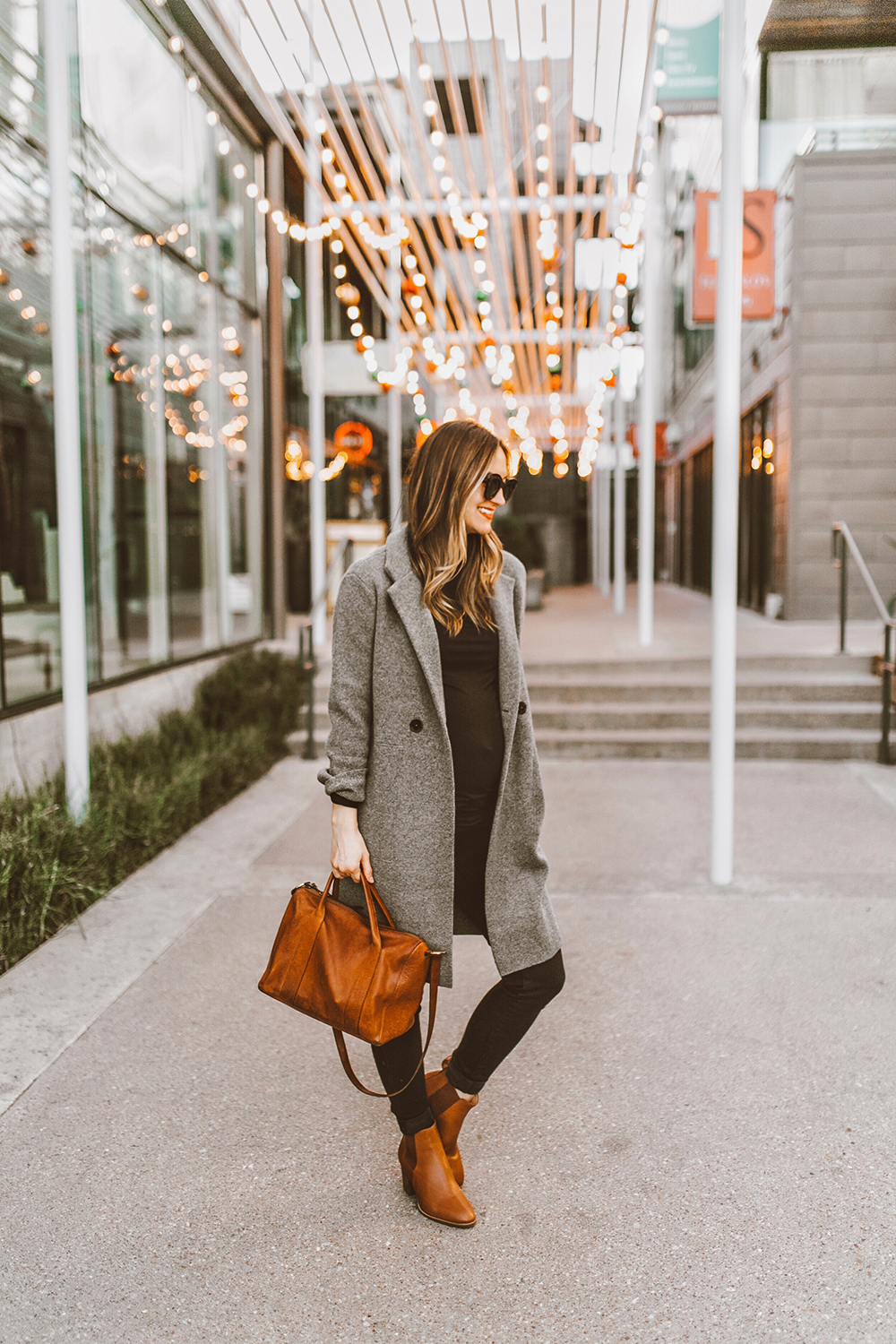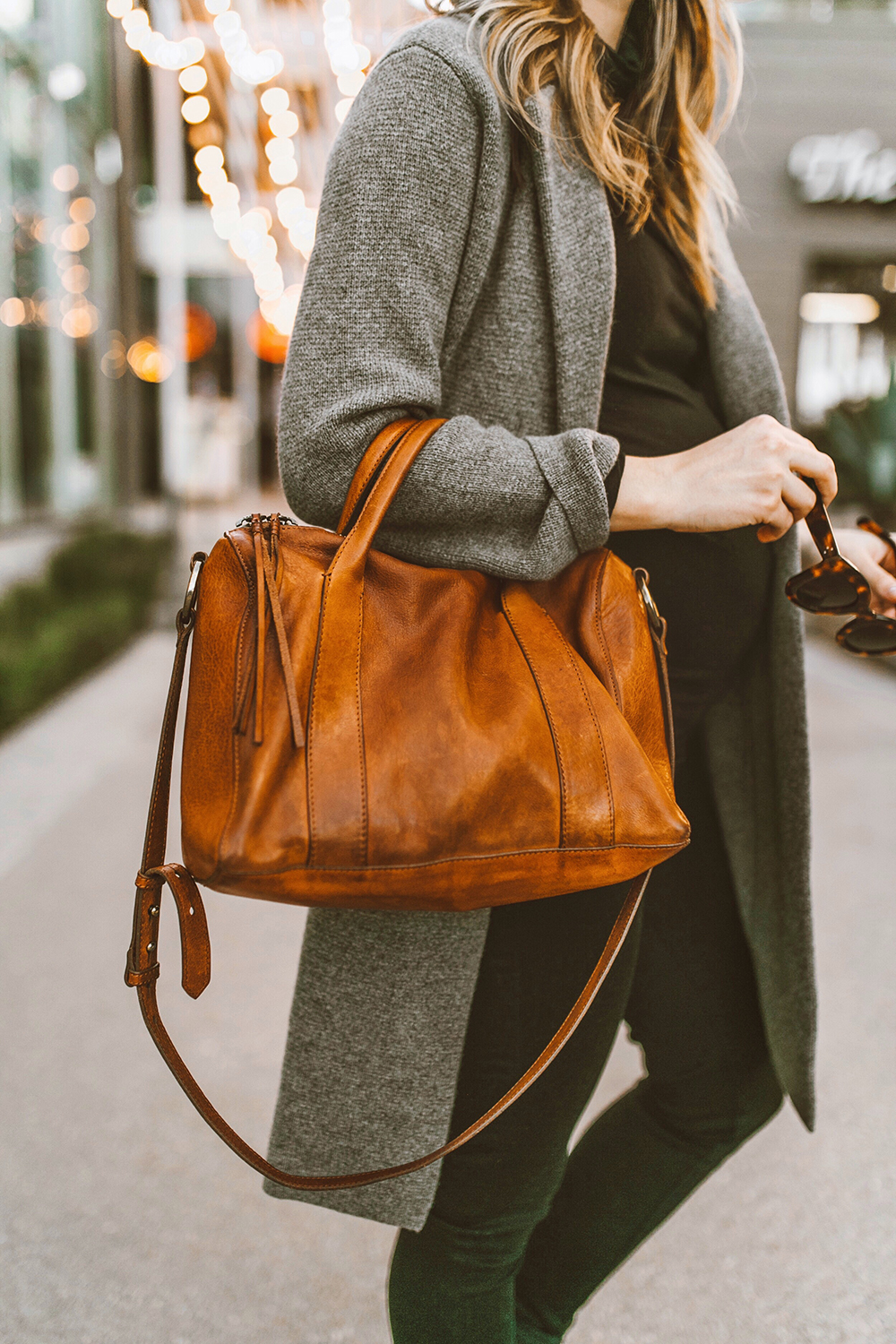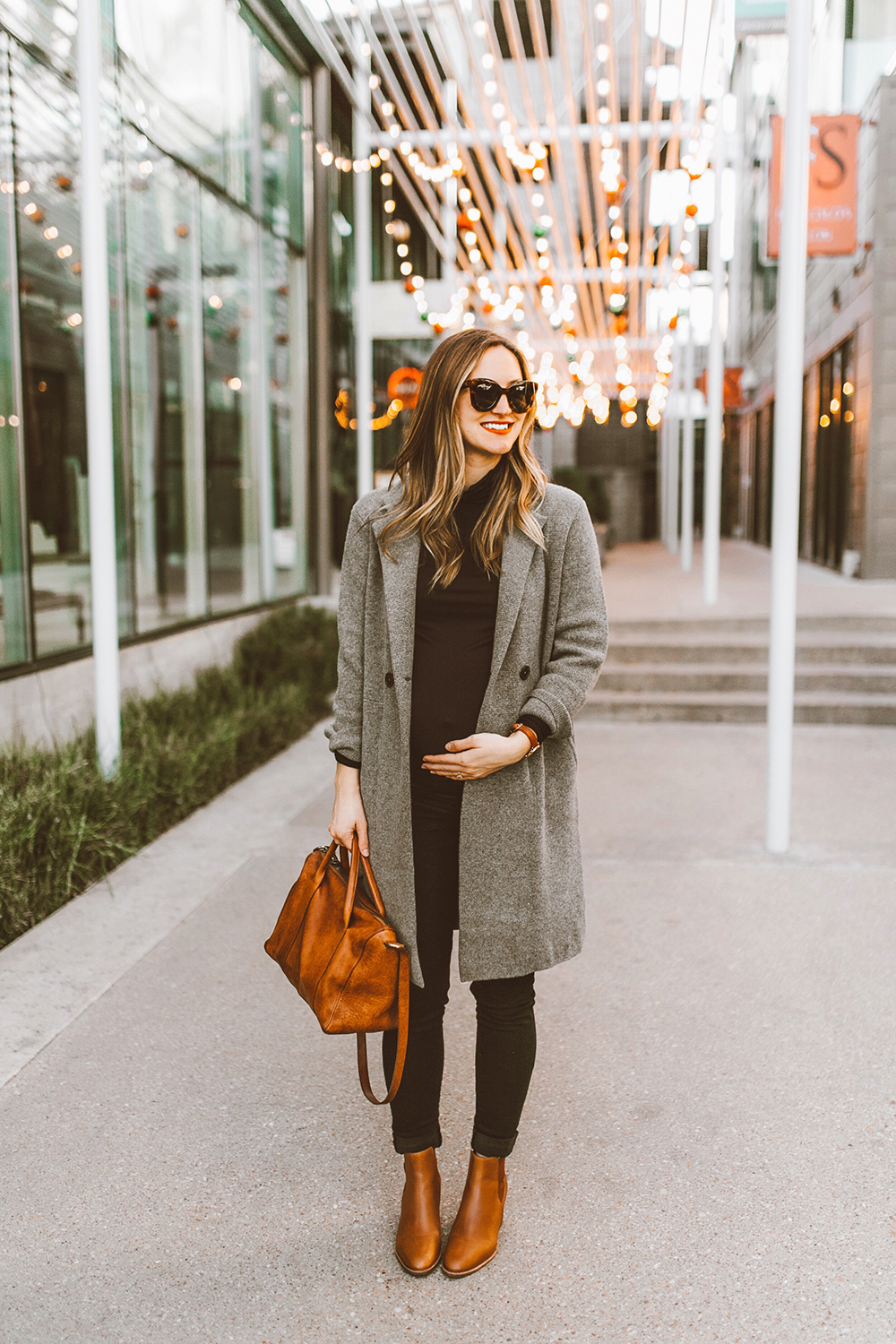 In other news, dressing this 34 week bump has become increasingly challenging, ha! Truth be told, if you see me waddling around Austin, I am 99.9% of the time wearing leggings and a long tee + cardigan. However, with all the holiday festivities to attend, dressing like a presentable human was top priority! Hence this adorable outfit…whether you're preggo or not! Not going to lie, I miss wearing normal outfits soooo much. Can't wait to rock this same look but pair with high rise jeans soon enough!
A black turtleneck is such a chic and classic wardrobe staple for fall and winter. It's classy and sexy all at the same time and can be worn with jeans or paired under a cute little dress (like in this post). Always a solid investment in my opinion! Not to mention when paired with a gorgeous sweater coat, it's a solid outfit to wear year after year.
I've had a few DMs about my Madewell Prague Satchel handbag and whether or not it has been a good investment and the answer is hands down YES. It's the bag I wear most and the leather has softened and aged so beautifully over the years. Can't recommend it enough – such a smart looking, timeless bag!
I hope you all had a wonderful NYE (…we spent ours cuddled up with our pups…first year not going out and I gotta say, it was heaven…especially with a bowling ball attached to my body, ha!). If you're nursing a hangover, 1. that's the sign of a great night and 2. I hope someone delivers you breakfast tacos immediately – and for those who fell asleep before midnight, I am right there with you, ha! Happy 2019, friends! XO
URBAN OUTFITTERS TURTLENECK (non-maternity version) / MOTHERHOOD MATERNITY TURTLENECK (maternity version) / DL1961 MATERNITY JEANS / MADEWELL BOOTS / MADEWELL SWEATER COAT / MADEWELL PRAGUE SATCHEL HANDBAG / CELINE ("Baby Marta") SUNGLASSES