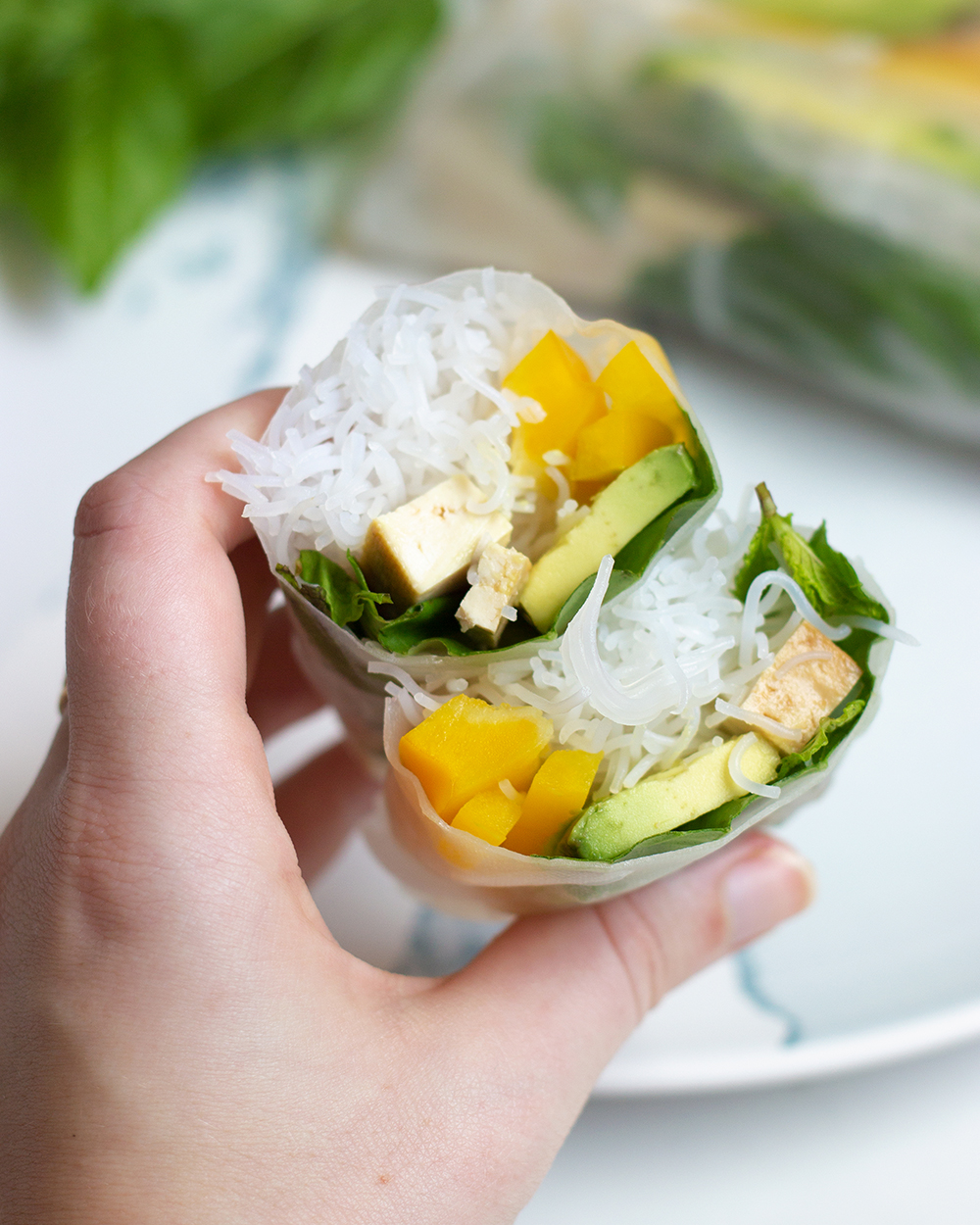 By Jessica Lee

There's a restaurant here in Austin called Elizabeth Street Cafe. It's probably one of the most instagrammed restaurants in the city, but it's not just aesthetically pleasing. The restaurant serves some of my favorite food in Austin. During the winter, I cozy up was a warm bowl of pho and then when summer comes around, I always order their fresh spring rolls.
Packed with tofu, fresh herbs, vermicelli noodles and more, these spring rolls are insanely delicious. So delicious in fact that I've been working on recreating them at home…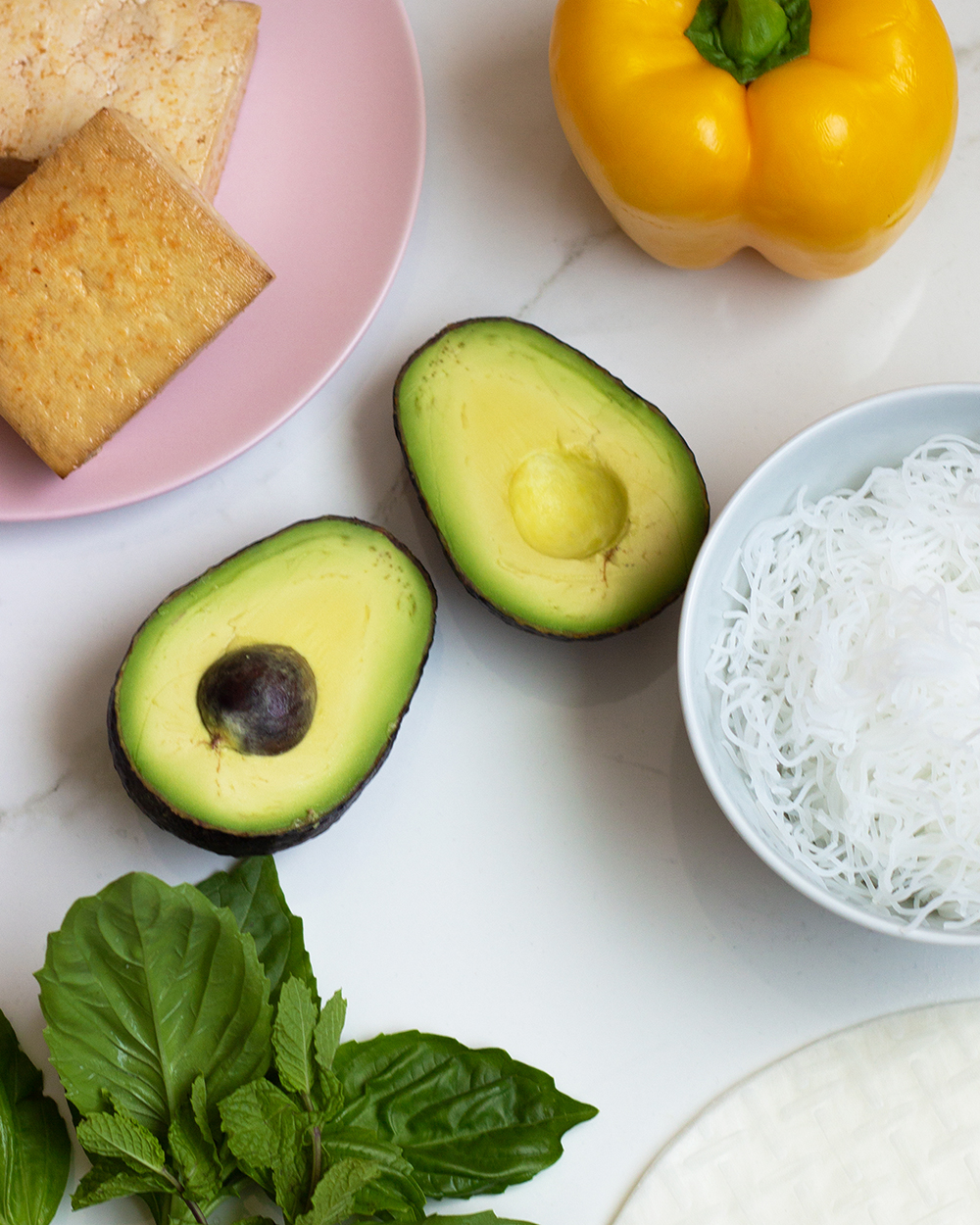 It takes a few tries to get used to folding spring rolls, but don't fret! You've got this. The key is to set the spring roll wrappers on a clean dish cloth after wetting them. Once you fill them with your ingredients of choice, roll them up on the towel. This prevents them from sticking to the surface and makes it a bit easier.
Spring rolls are great because you can fill them with whatever you like. Here I've packed them with tofu, bell pepper, and avocado, but feel free to experiment. Poached shrimp is a great option for fish eaters. I've also added mango in the past which adds a really nice tropical sweetness to the mix.
Tofu Spring Rolls
Makes 8 rolls
8 spring roll wrappers 
2 ounces rice vermicelli
7 ounces tofu, sliced
8 avocado slices
16 mint leaves
8 basil leaves
8 bell pepper slices
Directions:
Cook rice vermicelli according to package. Drain and let cool.

Fill large bowl with water. Dip spring roll wrapper in water for a few seconds to soften. Lay wrapper flat on a dry, clean dish towel.

In the center of the wrapper, place handful of noodles, bell pepper, tofu, avocado, mint and basil. Fold the sides inward then fold bottom up and tightly roll the wrapper. 

Repeat with remaining ingredients.
Peanut Dipping Sauce:
1/4 cup creamy peanut butter

1 clove garlic

1 tablespoon red miso

2 tablespoons ketchup

1 tablespoon vegetable oil

1 tablespoon sugar
Enjoy!