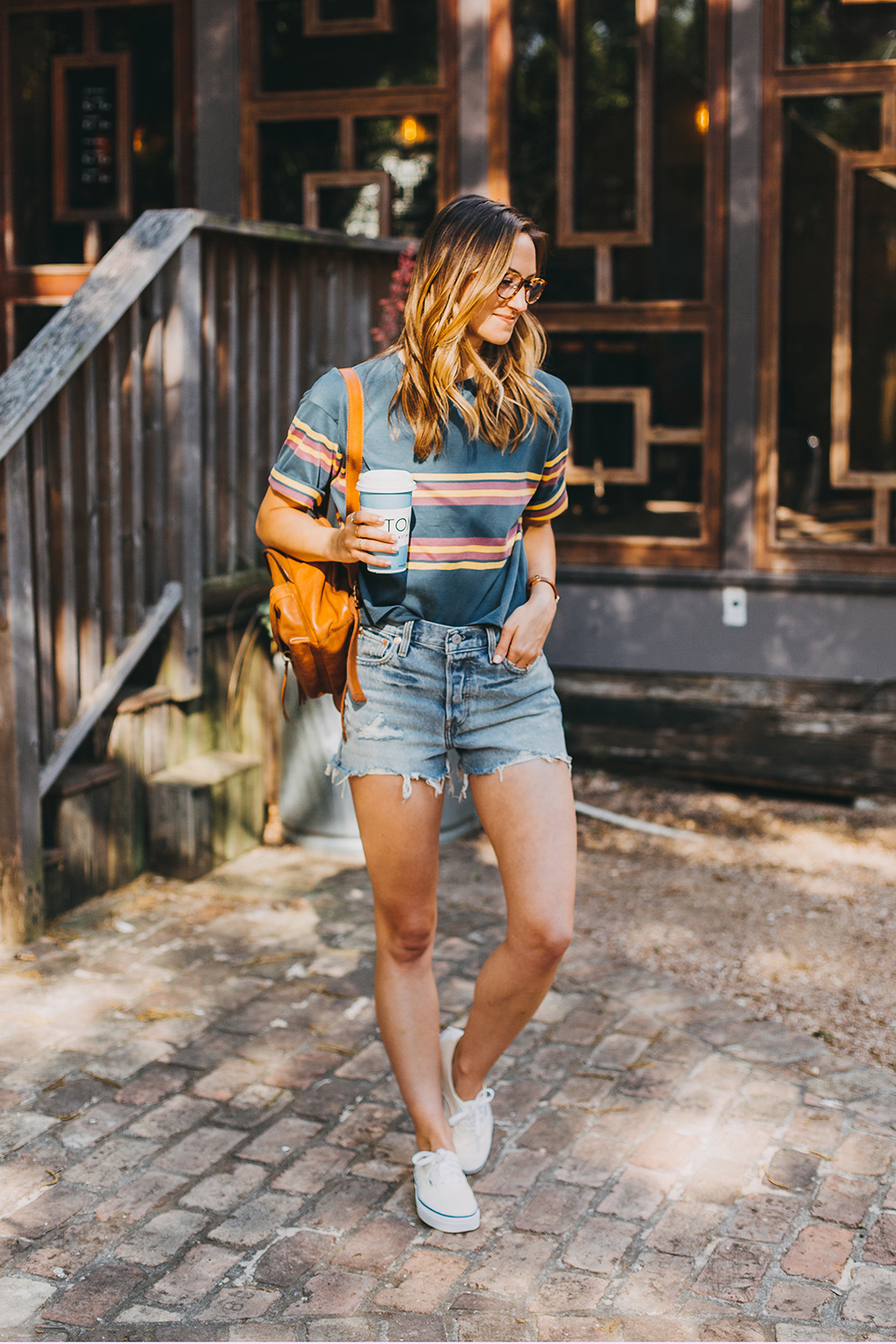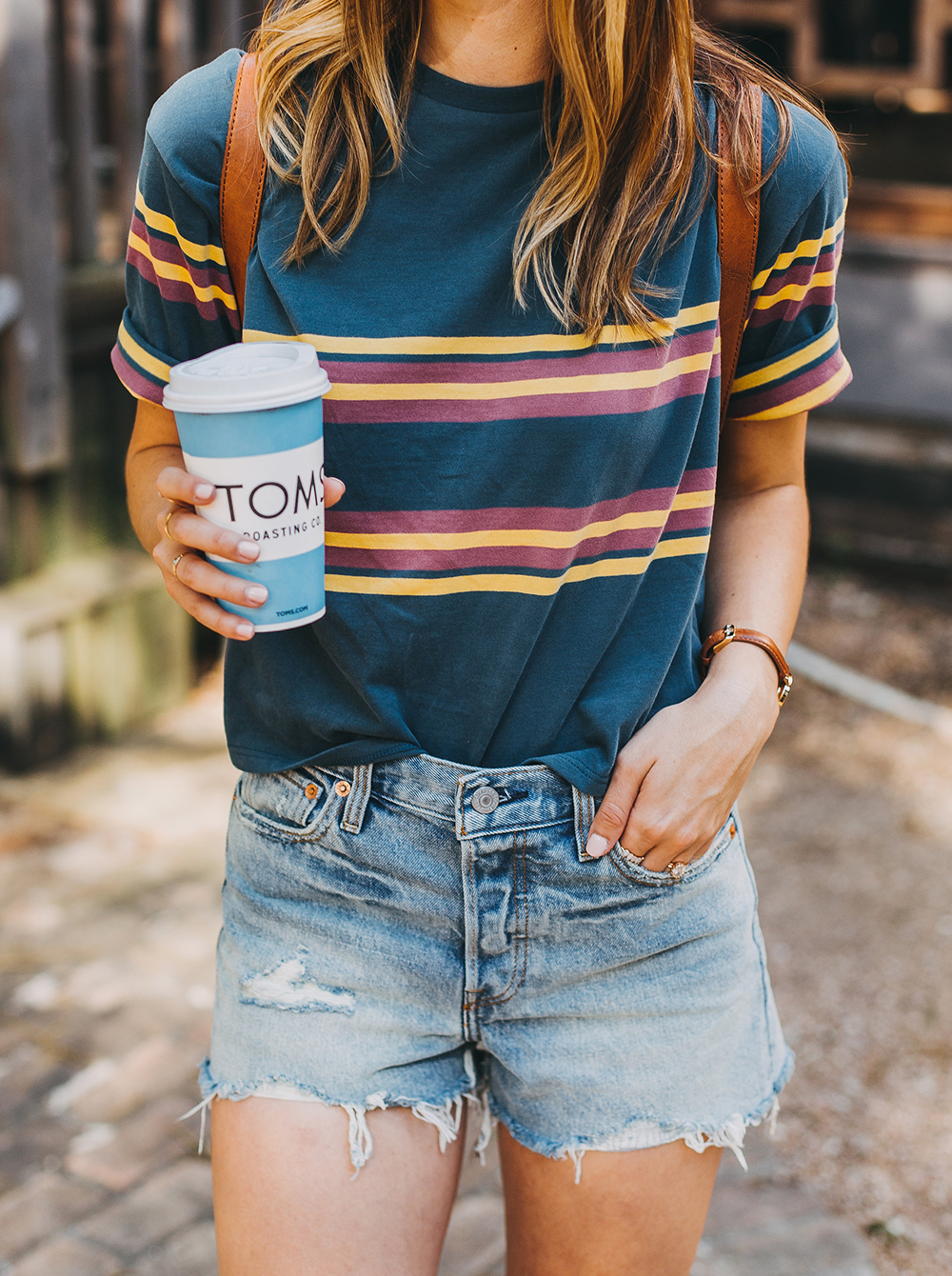 THIS. TEE. It's the softest thing and the colors + stripes are so fun and retro. Kinda has a 70s vibe to it and I am all about it! Aaand the best part? It's just $24 (yaaas!). Y'all know I love me a good coffeehouse, and Tom's Coffee Roasters (yep, owned by Tom's shoes) is always a solid go-to for a yummy latte and minimal people around so I don't have to feel completely ridiculous while I snap some quick outfit photos… 😉 (Ohh the weird life of a blogger! haha).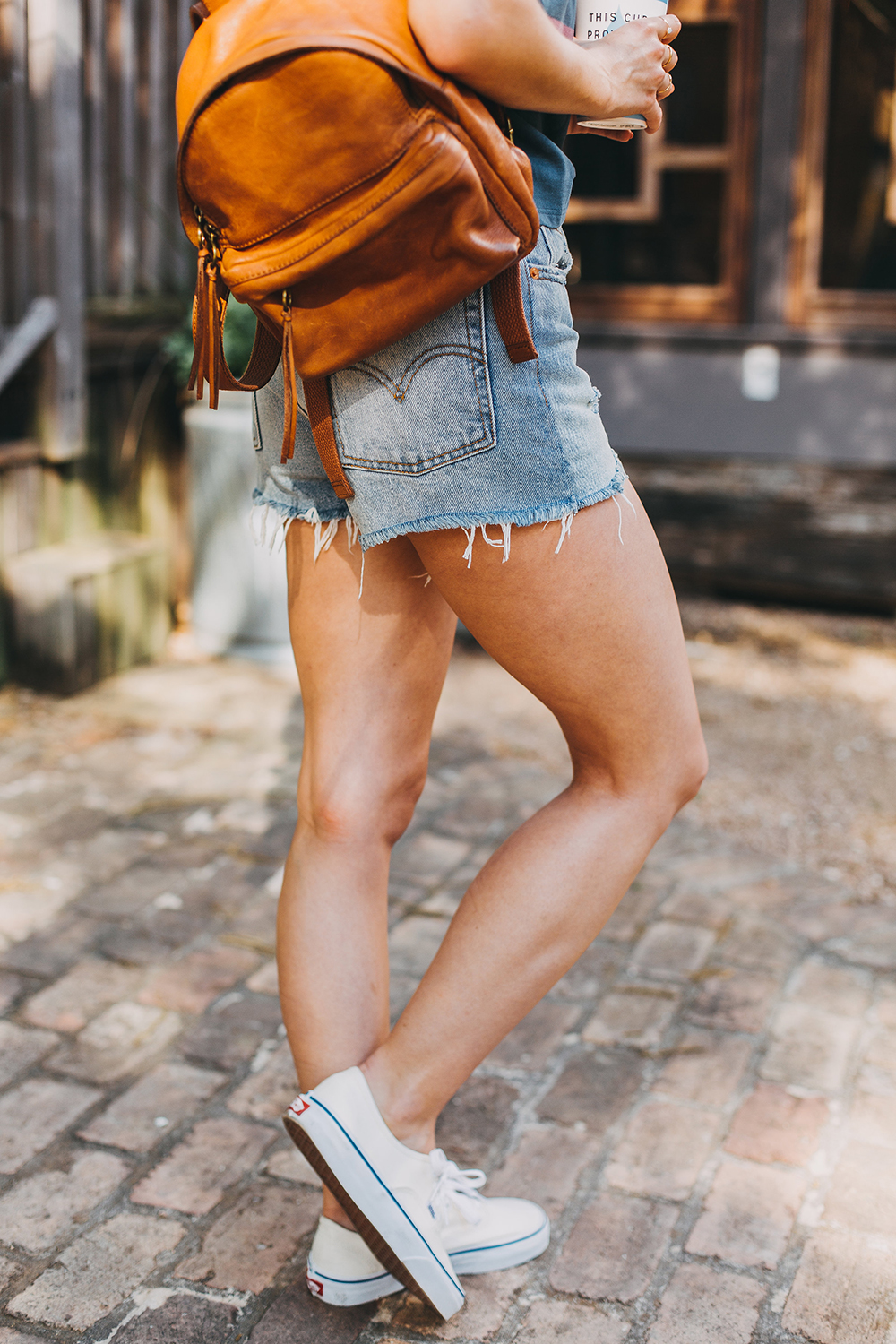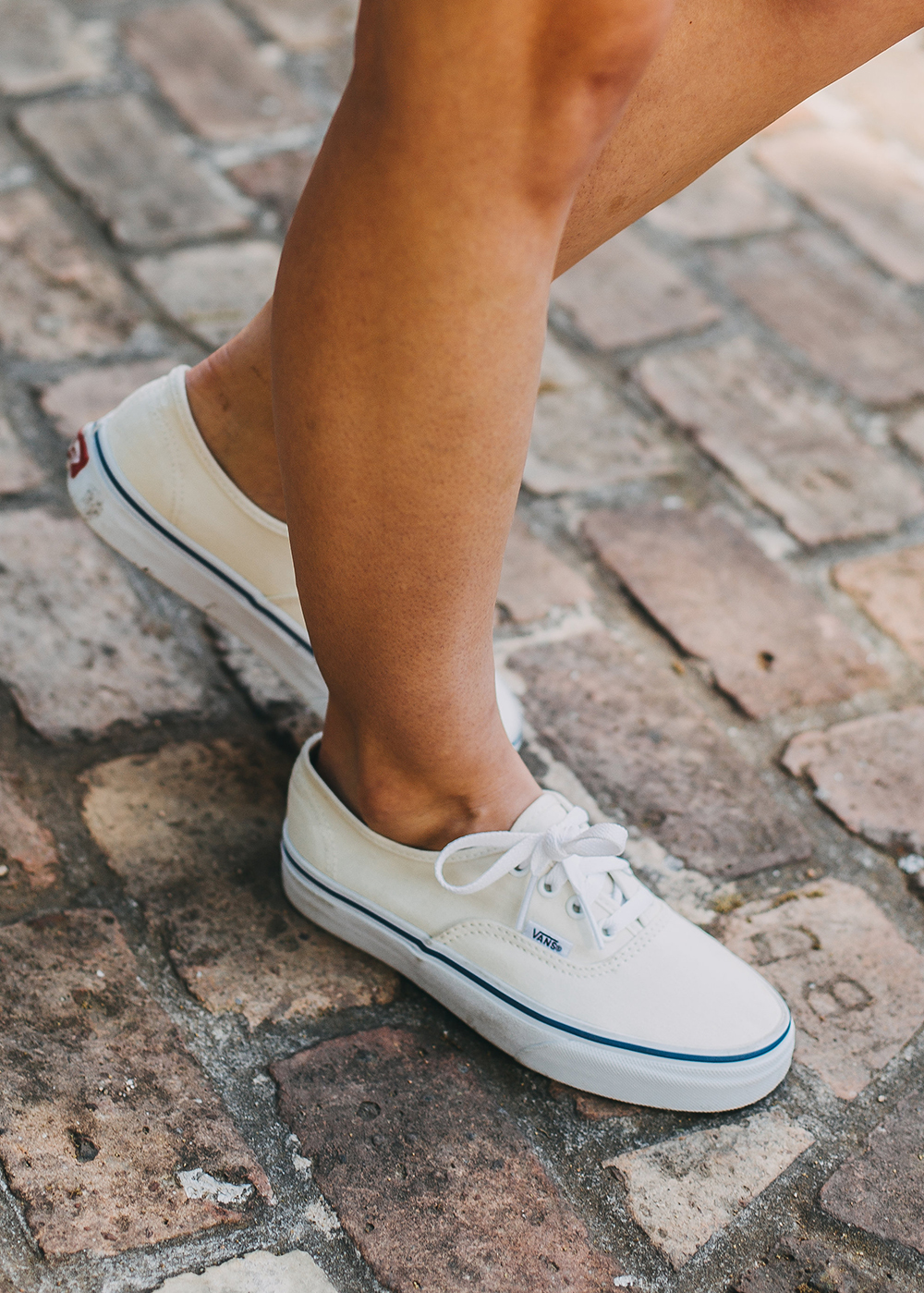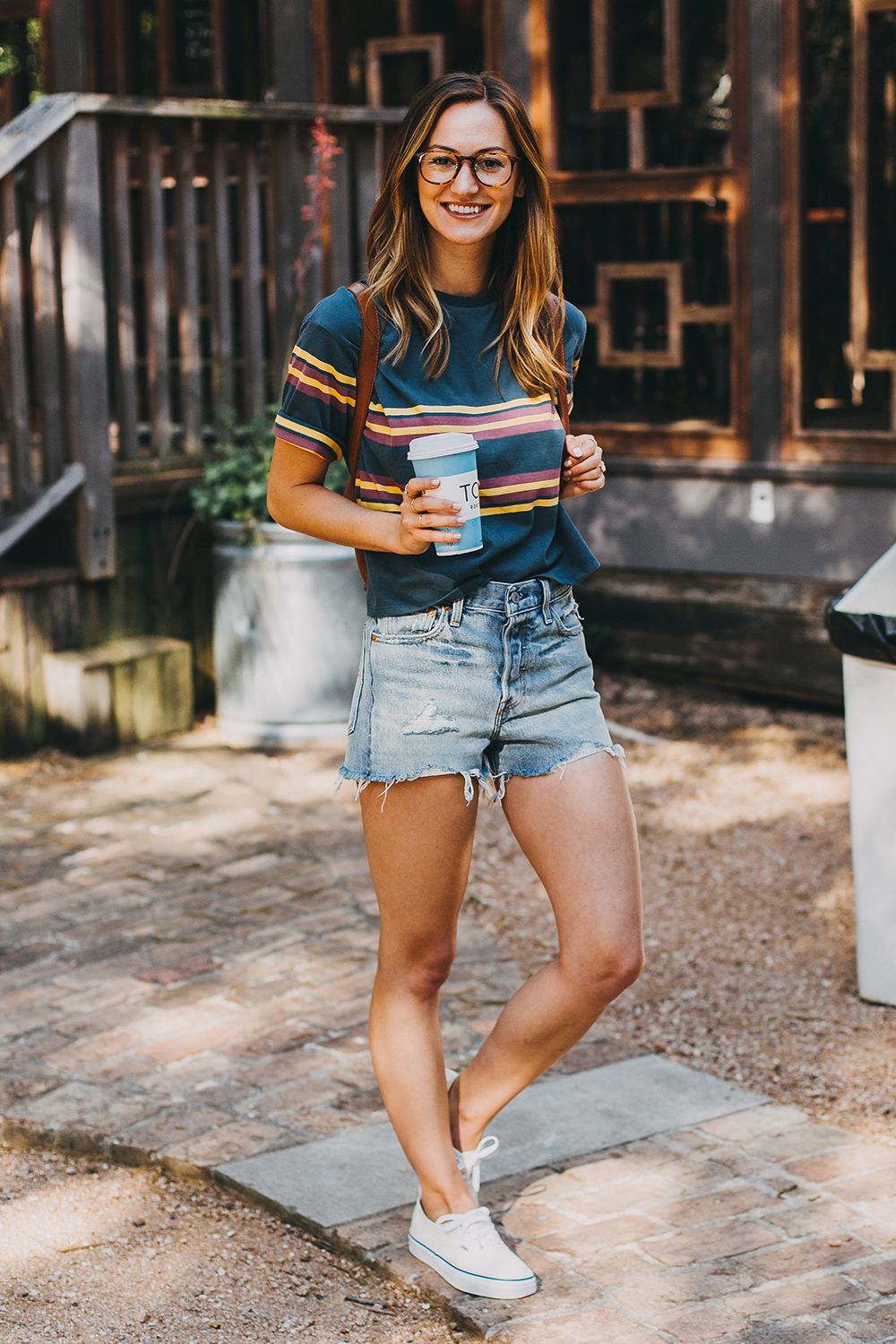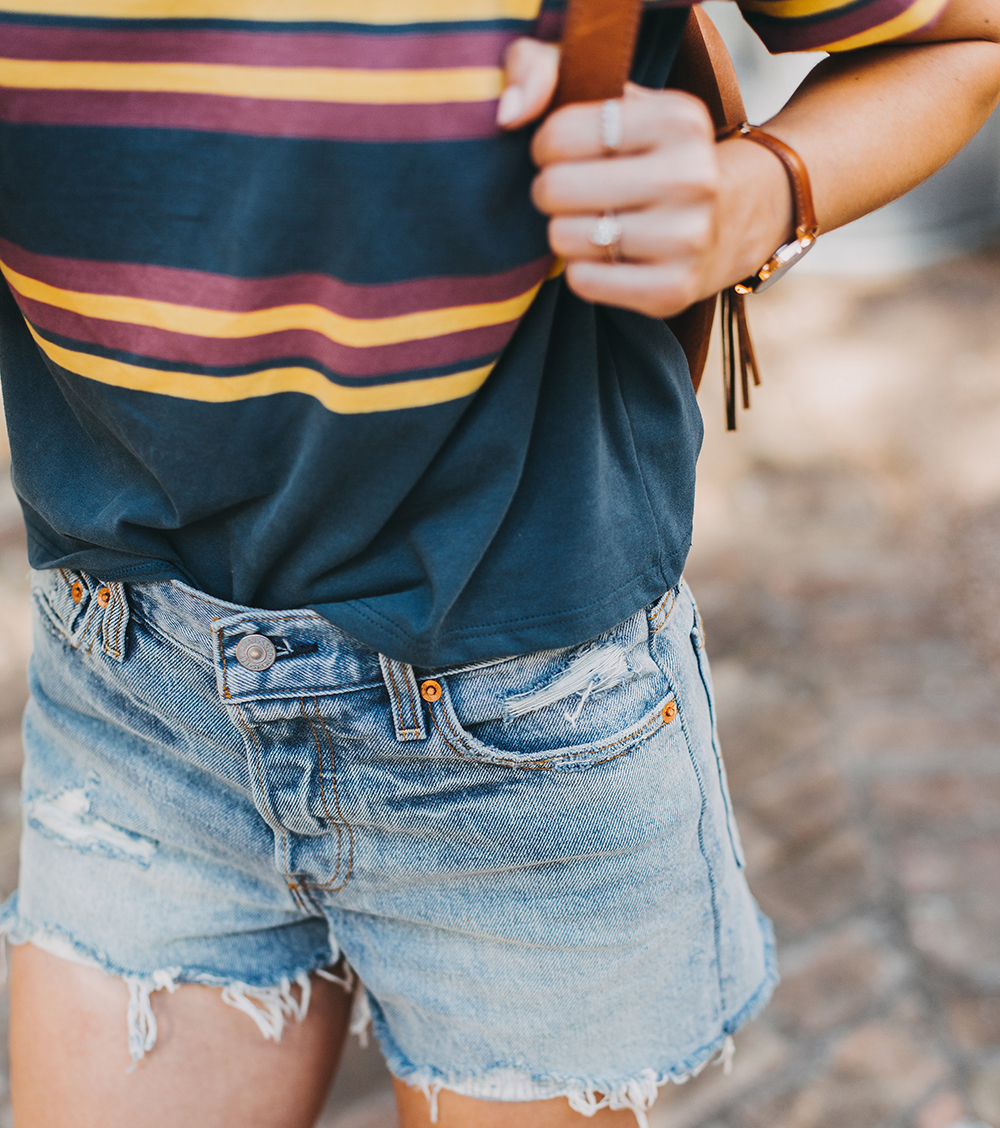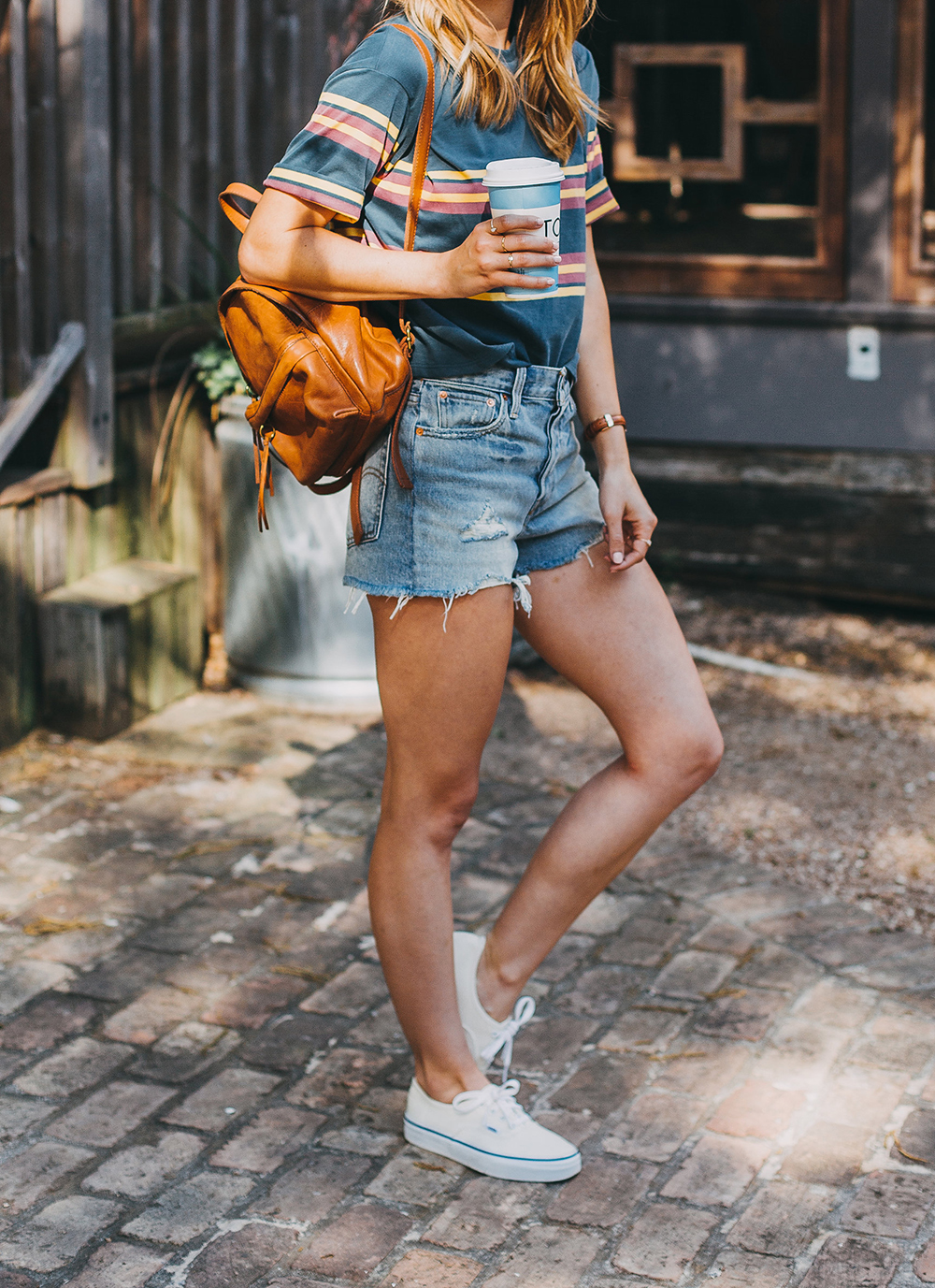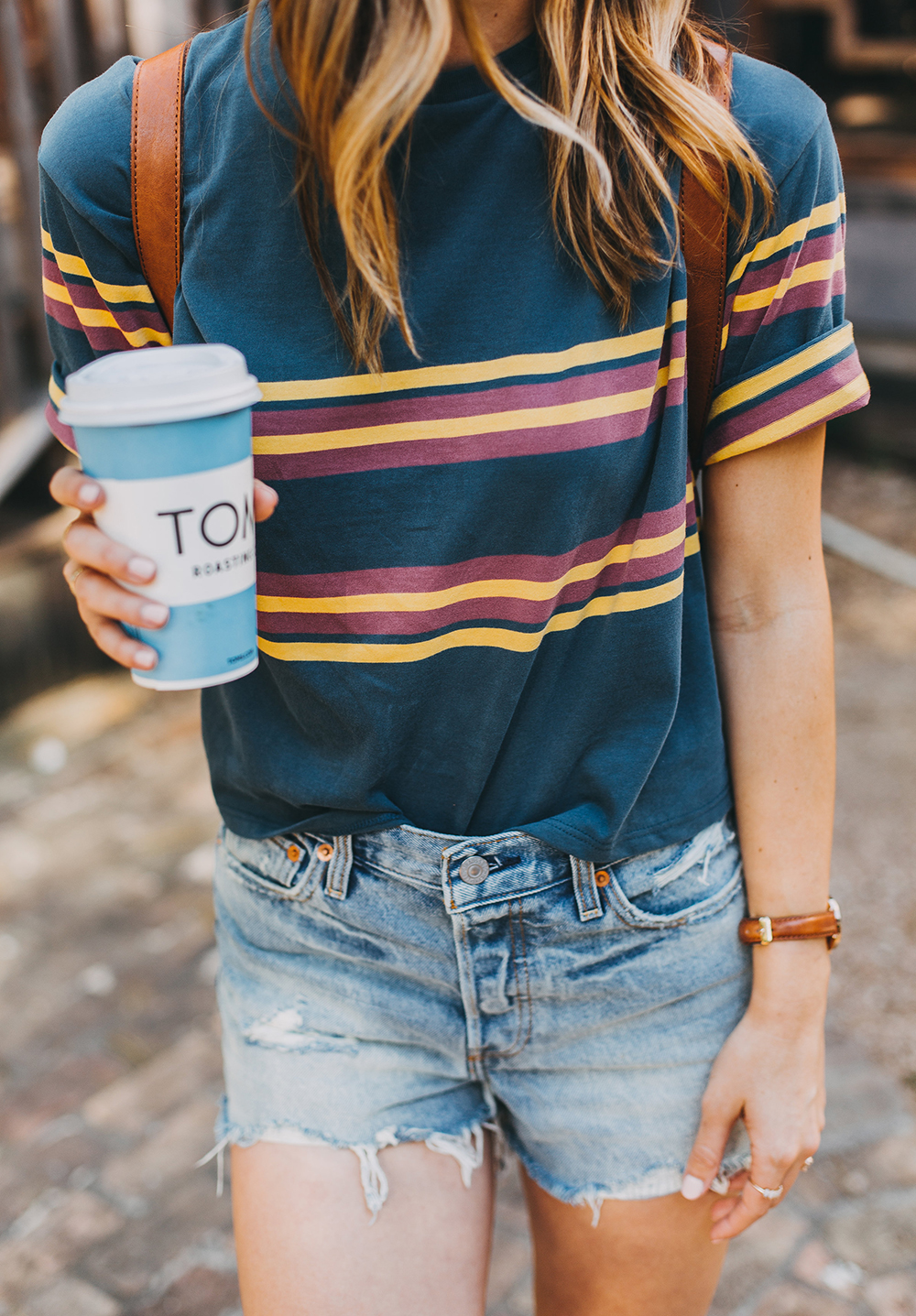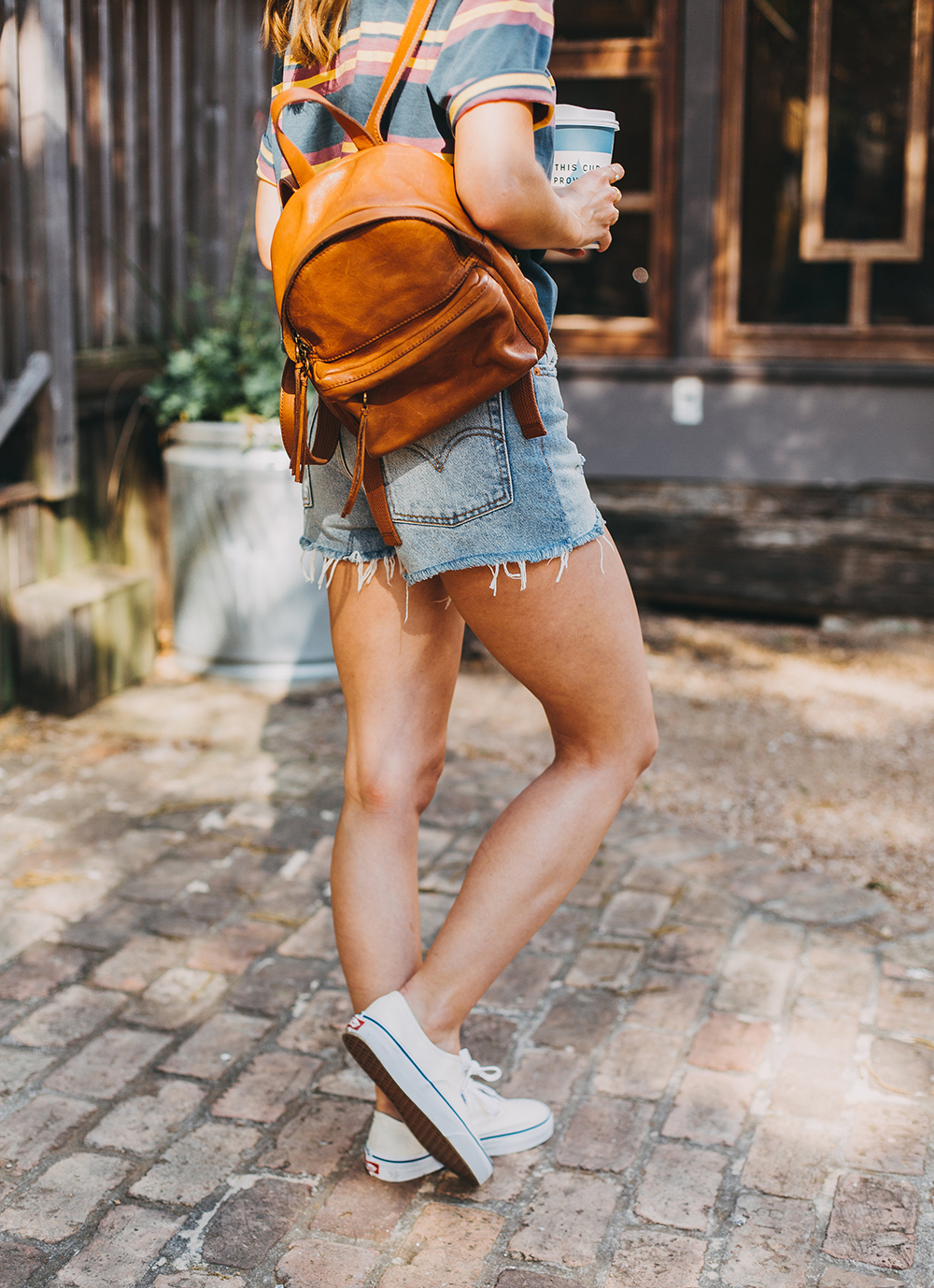 First off, hello! It's been a while – how's your week going?! Things have felt kind of insane over here lately..so many small tasks around the house + for the blog (print out photos, frame photos, take photos of said framed photos…and so on…and on and on) and I've been feeling super bogged down the last few days. That "looming cloud" thing stuck around until yesterday when I decided to push myself to get off my computer, leave the house and go running and swimming. It was a solid three hours of Vitamin D, a cherry red face + crazy amount of sweat (…we're averaging 100 degrees daily lately!) and man…it was exactly what I needed. After all the exercise and time spent outdoors (…and with goggle marks 100% still on my face haha ah!), I took a little visit to the bookstore and scooped up a few new reads, then popped open a beer and started reading on our patio once I got home. I think lately I've just had this mentality of pushing myself out of the funk, rather than letting it overtake me… it sucks to feel depressed or "down" for no apparent reason…so why not do my best to work through it and push past it? Anyways, long story short – the looming clouds parted and I'm feeling back to myself again. Sometimes it's so important to throw that to-do list to the wayside and take a mental health day. Trust me, it can work wonders!
So now that I've shared my life story with y'all haha… let's get to this outfit! 😉 My tee is from Urban Outfitters and my shorts are Levi's. (I recommend ordering a full size up in the shorts because they run small). I own quite a few pairs of Levi's denim shorts and this pair is SO perfect for those casual summer days… from a coffee run with sneakers, to the beach over a swimmie and pretty much anything in between, they're a very flattering and easy go-to. Lastly, my lil backpack is by Madewell and I LOVE this thing! It's great as an everyday bag (replace a purse with it) and for travel, too. (It fits a DSLR camera + wallet, sunglasses, etc.). Big fan + comes in a few color options!
You can shop this look below, plus I'm linking to a few more fun striped tees! Hope y'all have a great week, XO.
**Photos by Anna Szczekutowicz Photography
tee – URBAN OUTFITTERS / shorts – LEVI'S / sneakers – VANS / backpack – MADEWELL