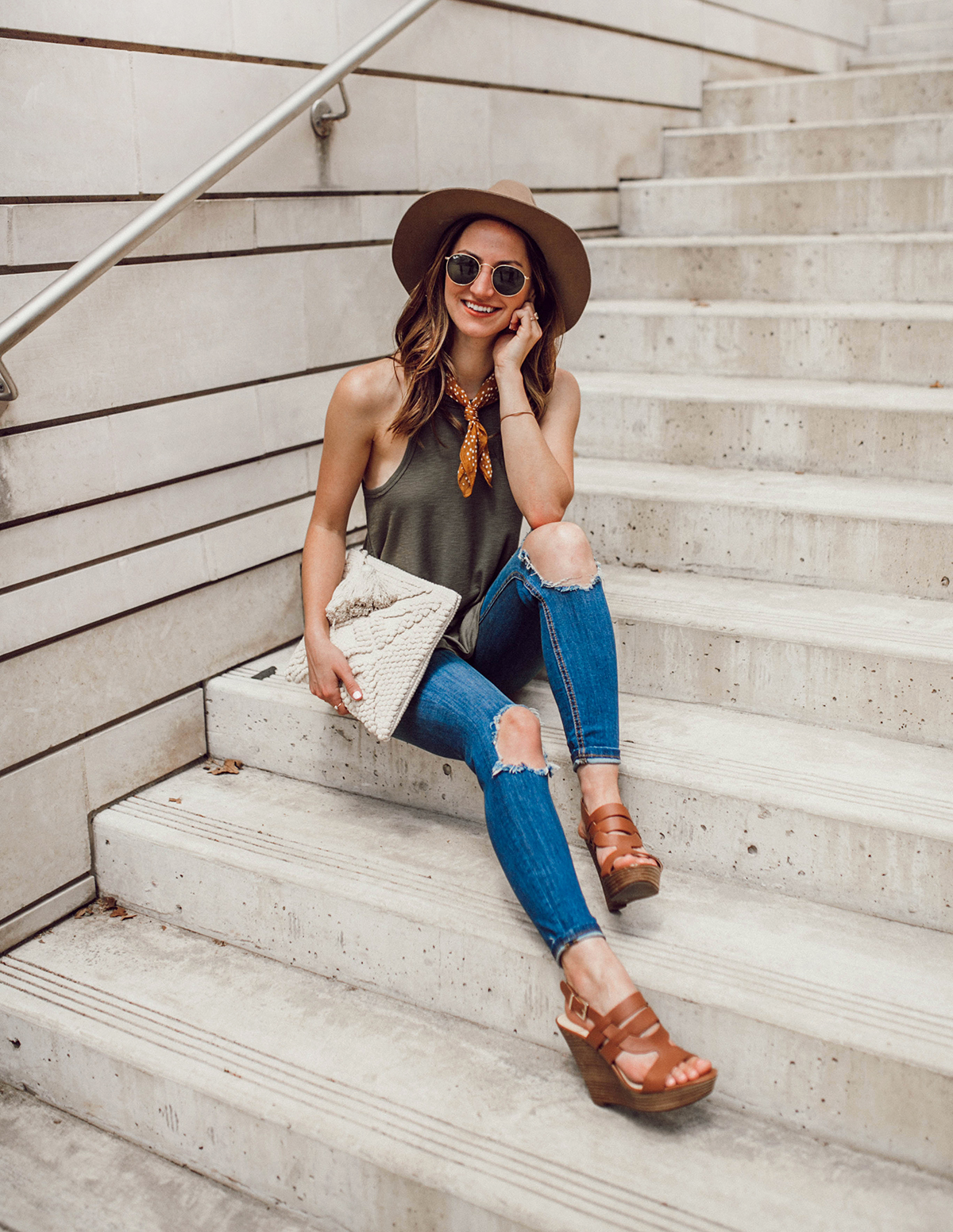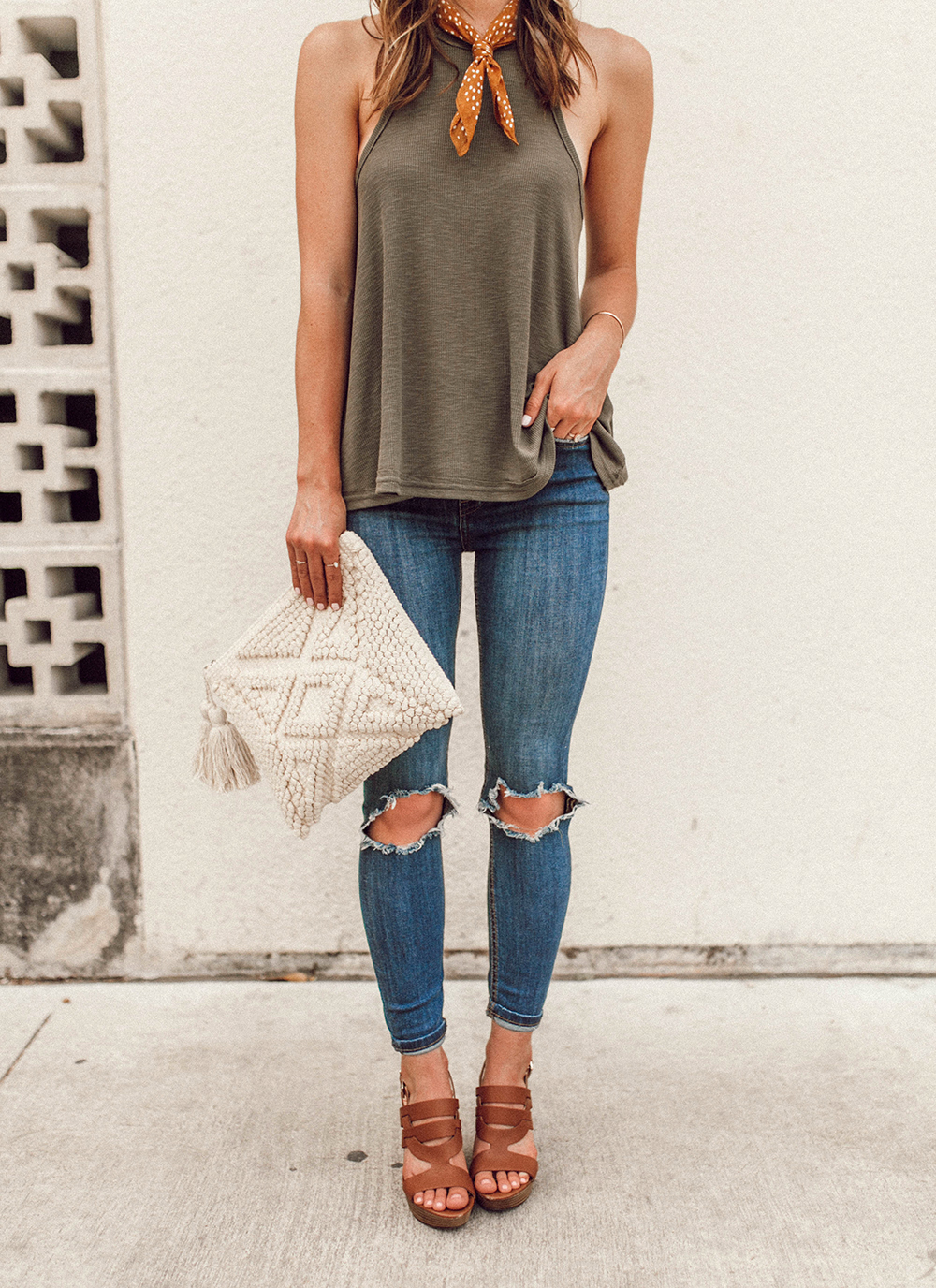 Happy weekend, y'all! Blake is sound asleep next to me while I write this post from our hotel room in Tokyo. I woke up early for a conference call with a brand I'll be working with in May (…4am in Tokyo is 3pm in NYC! …yes, it was brutal, ah!) and I couldn't fall back to sleep after it was over. Thus, I went downstairs to grab some coffee and figured I'd get in a blog post while I've got the time (and energy!). During the call, she let me know that it's 80 degrees in NYC today (yay for no more snow!) and I'm assuming it's well over that by now in Austin, haha ah…! Which means time to bust out your cutest tank (this one is just $20!!), a great pair of denim and some gorgeous wedges (that are crazy comfy!). Let's get to it… 😉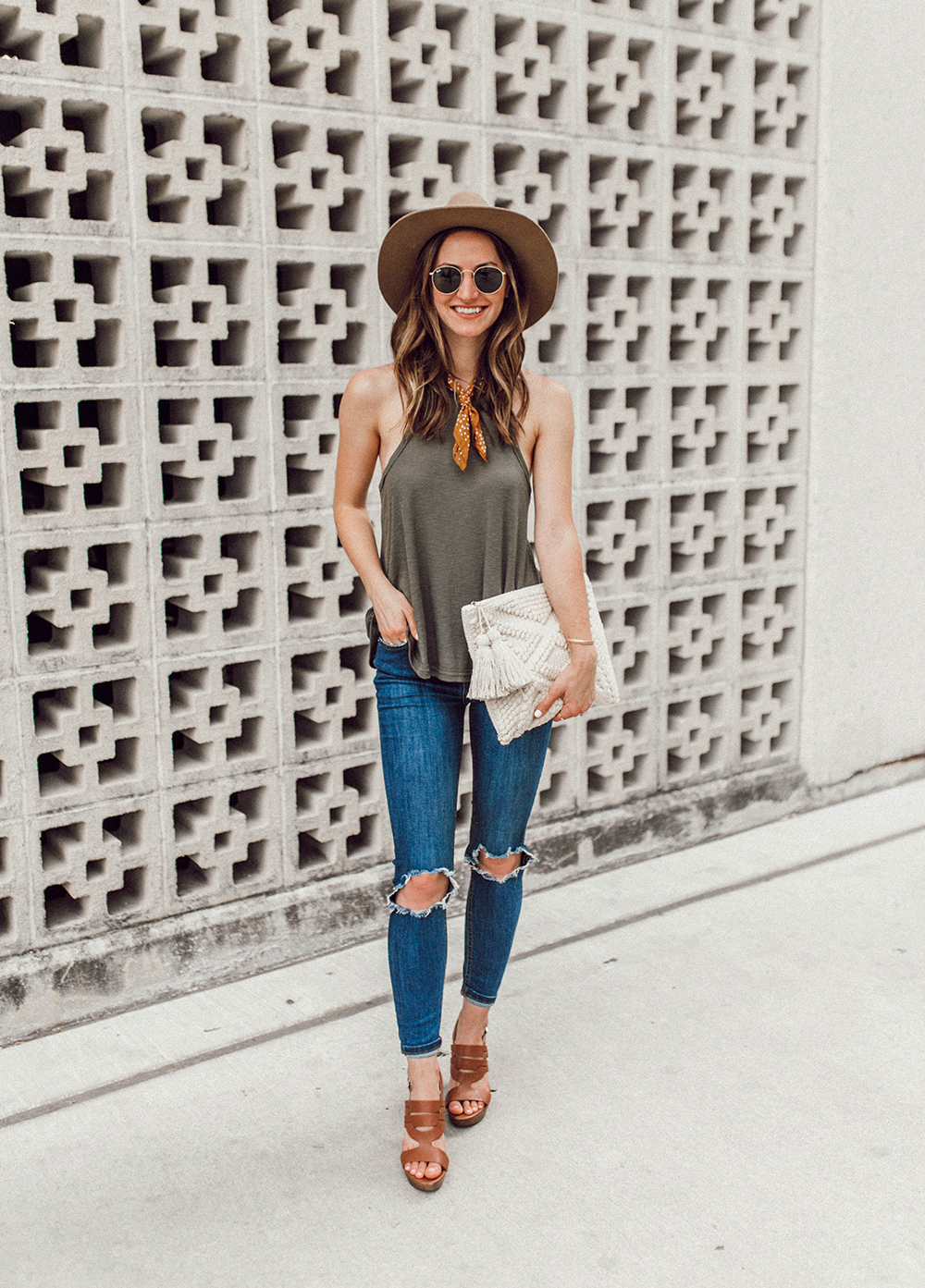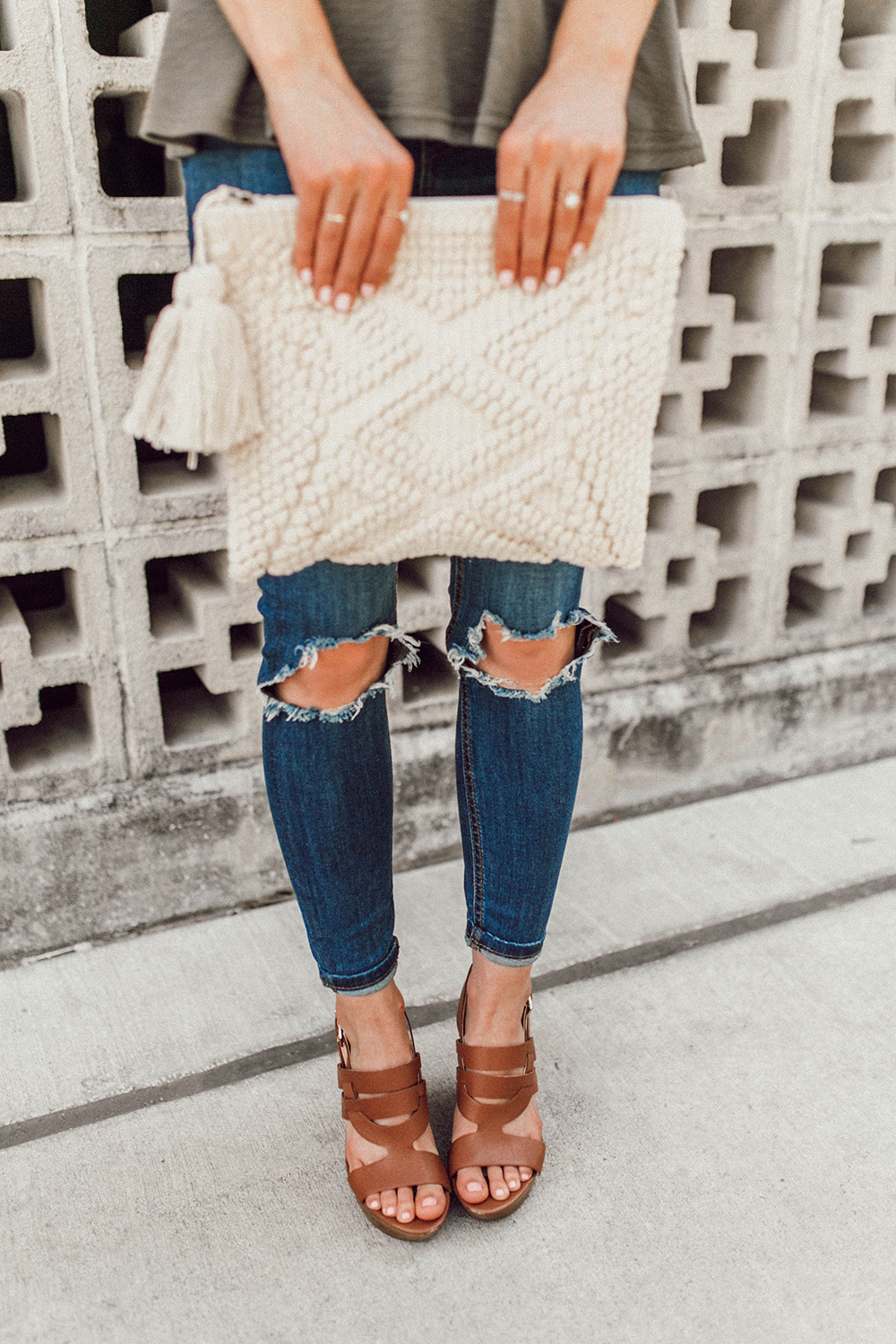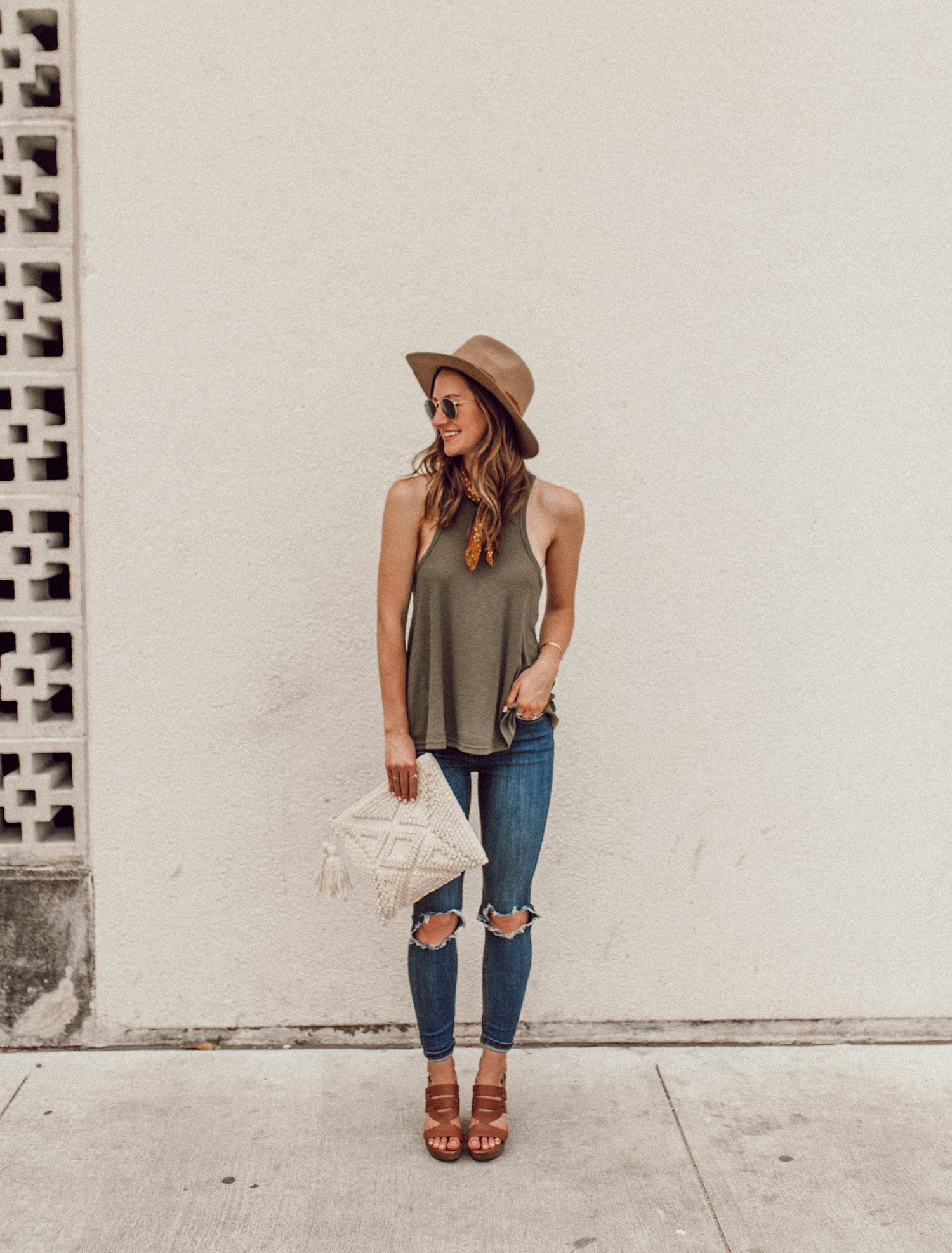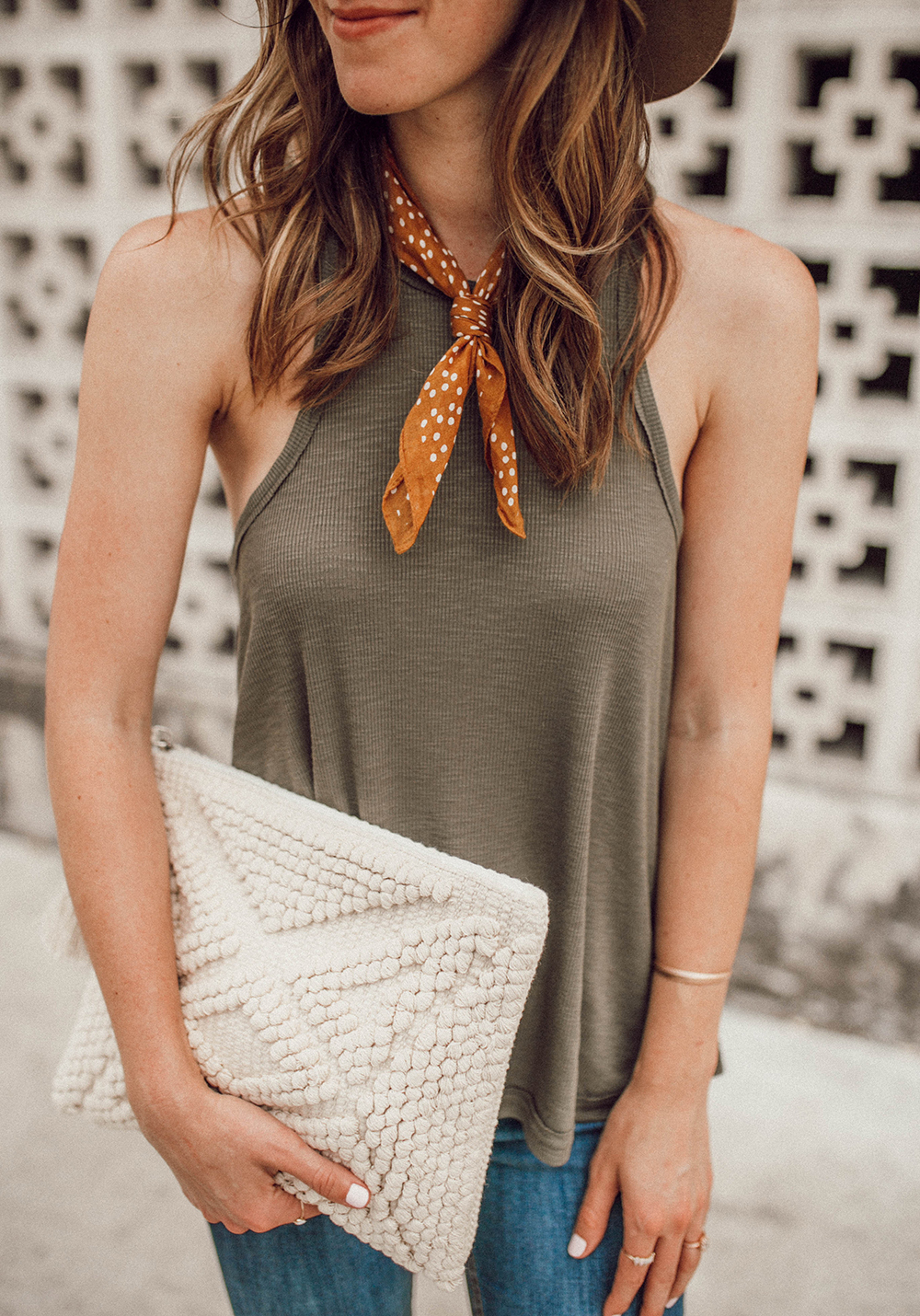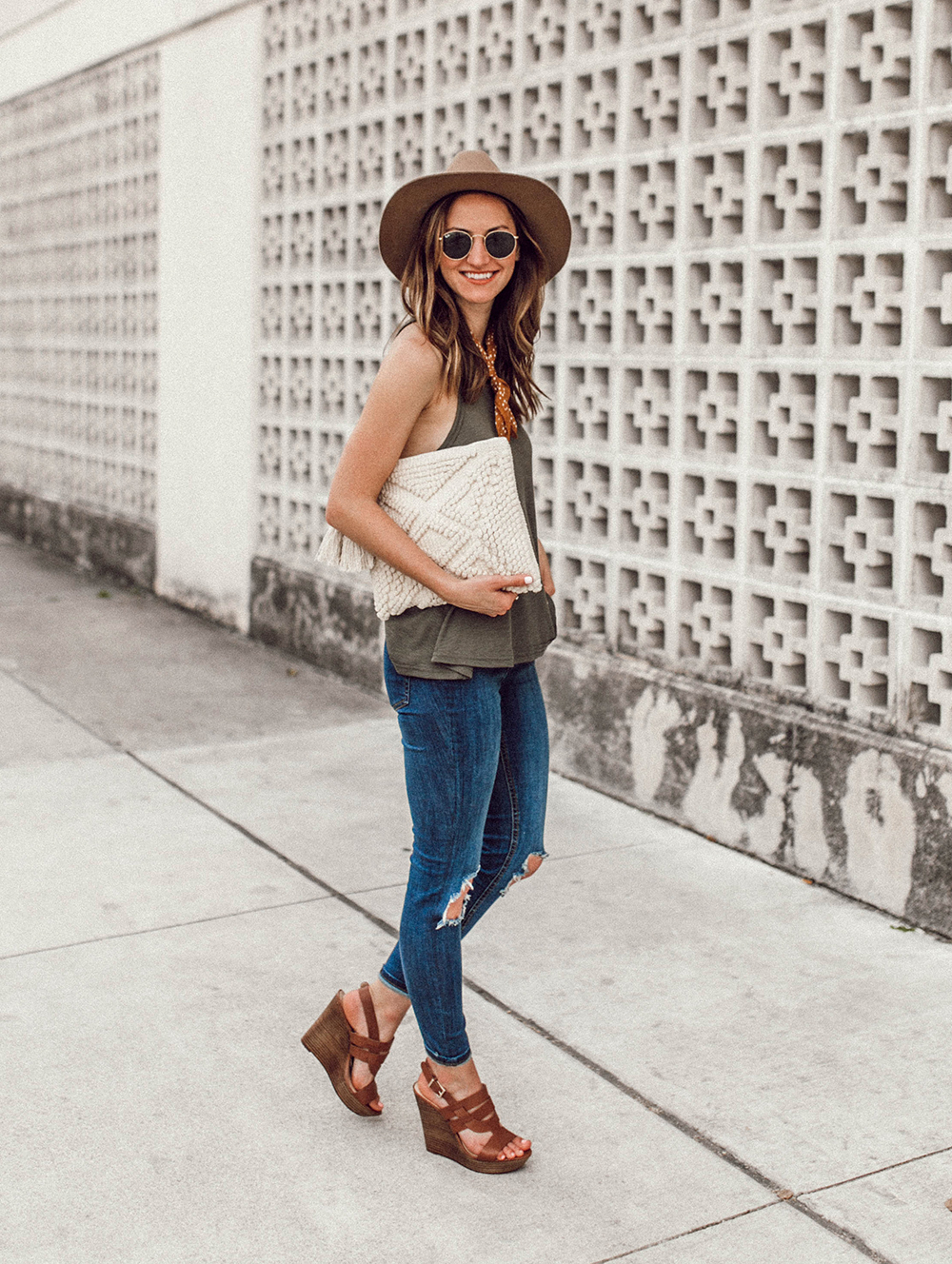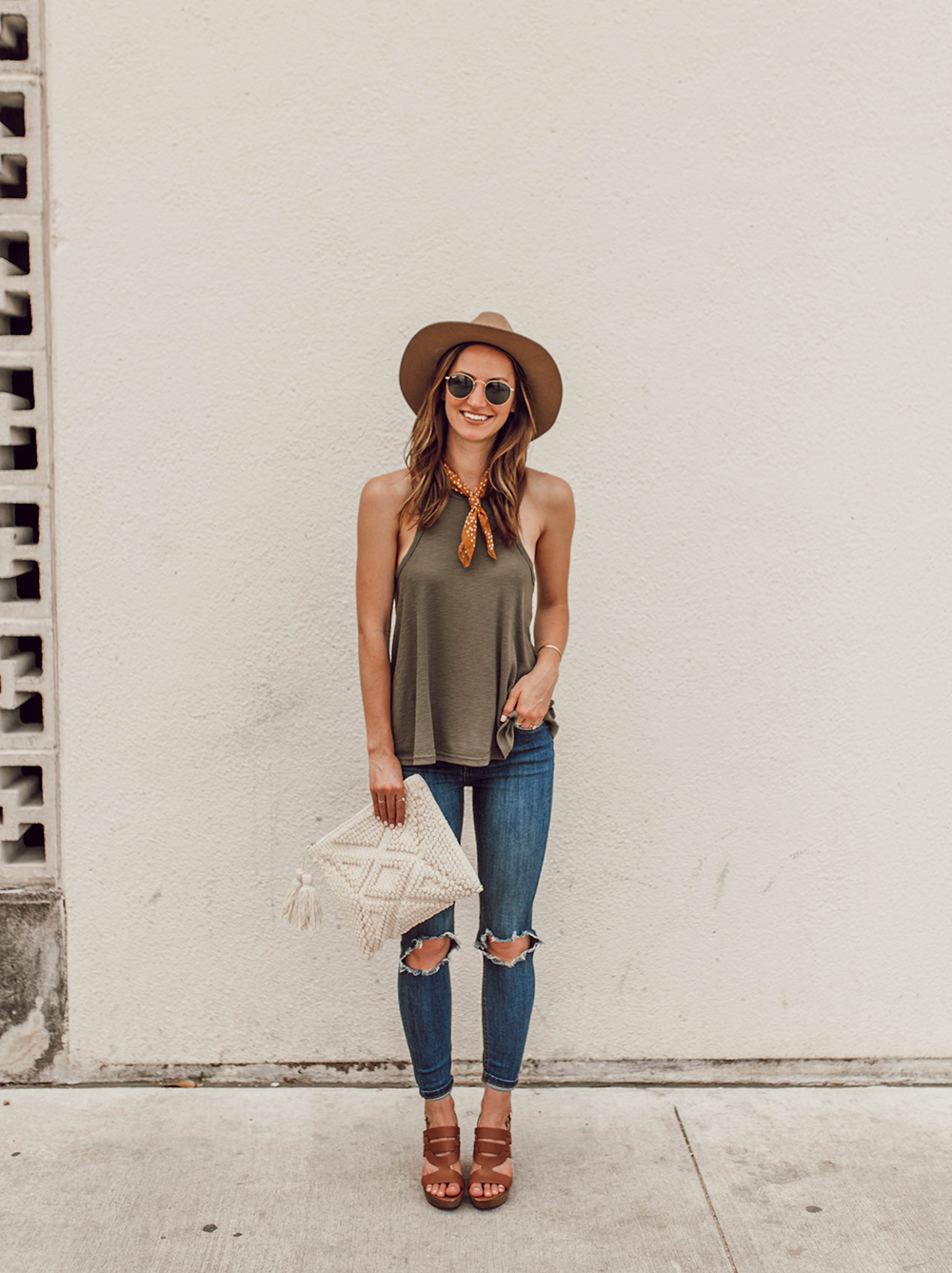 My top is by Free People and this is my third color! Such a fun, boho swingy tank that is suuuper flattering (love the neckline). I am wearing size XS reference. My jeans are also Free People and these fit true to size – SO comfortable and really slimming IMO, huge fan of these!! Lastly, my shoes + woven clutch are both by Sole Society. These wedges are extremely lightweight (unexpectedly so!) and very comfortable – they come in three color options in case you're looking to diversify your tan shoe collection (…clearly I am not haha!). Sole Society has so many fabulous sandals out right now (I also just scooped up these in red…they are DARLING!) that are perfect for those warmer days and nights, you can check out the rest of their spring shoes here.
What are y'all up to this weekend? Blake and I have laundry and another day trip out of Tokyo on our agenda today (…it's already Saturday here, we're a day ahead). I'm thinking another coffee run in the near future, too…! Hope you have a fabulous weekend, XO.
top – FREE PEOPLE / jeans – FREE PEOPLE / woven clutch – SOLE SOCIETY / wedges – SOLE SOCIETY / bandana – MADEWELL / hat – BRIXTON / sunglasses – RAY BAN