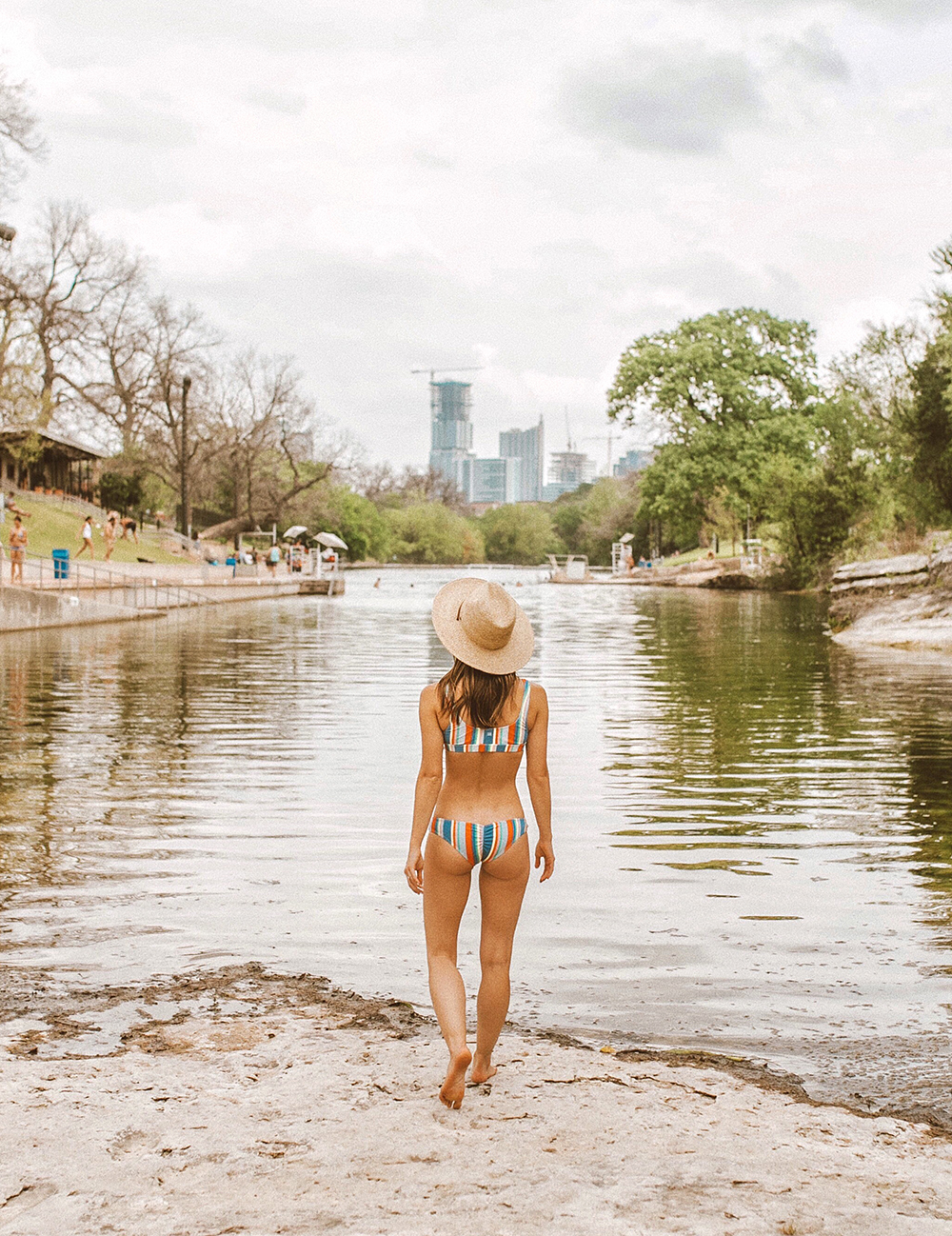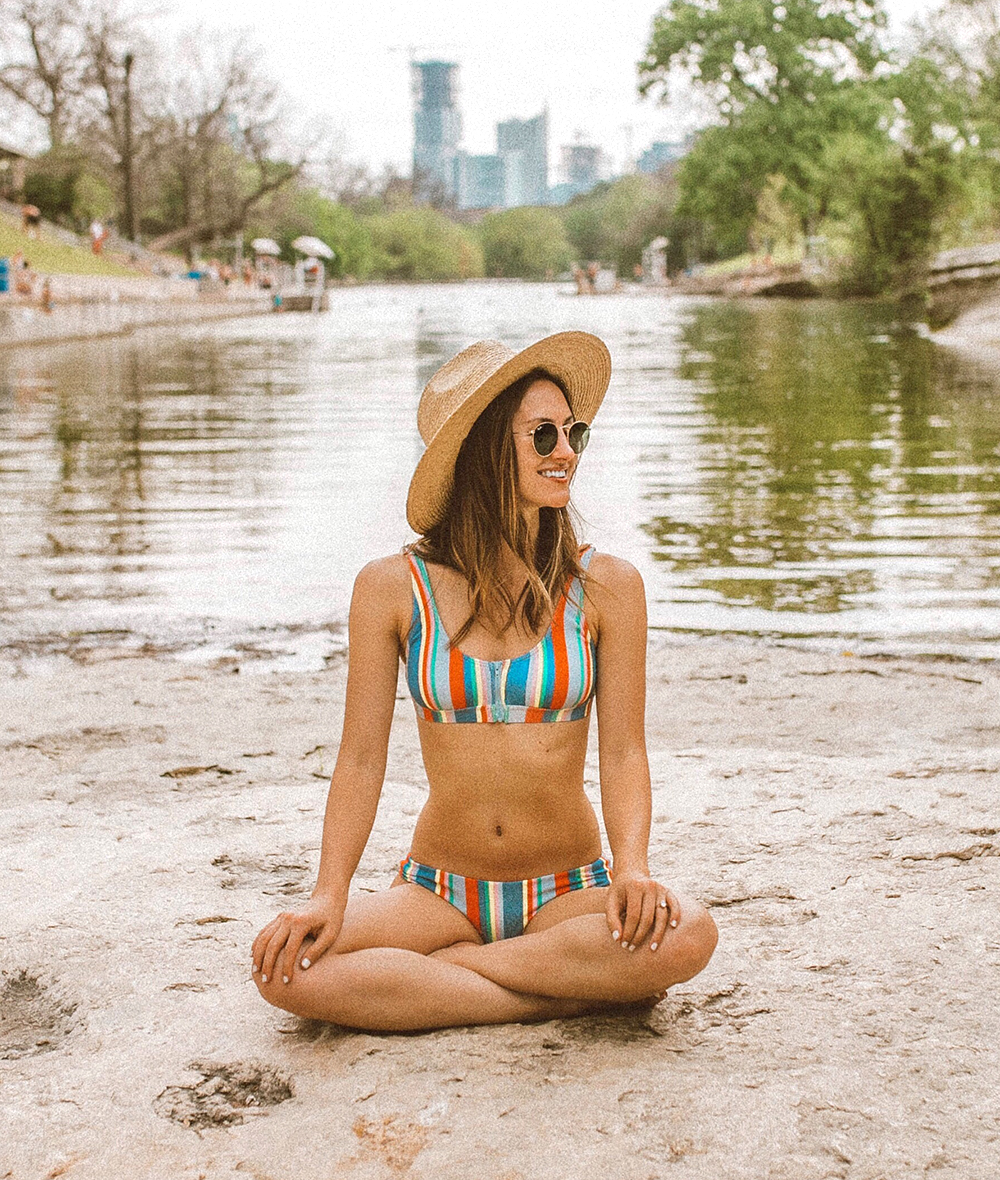 Spring weather in Austin means it's time to bust out the cutest swimmie and cool off with a dip at Barton Springs Pool. I grew up coming to this natural spring-fed pool, and even as Austin has completely transformed from a best kept secret to a giant metropolitan city, this spot forever feels like home to me.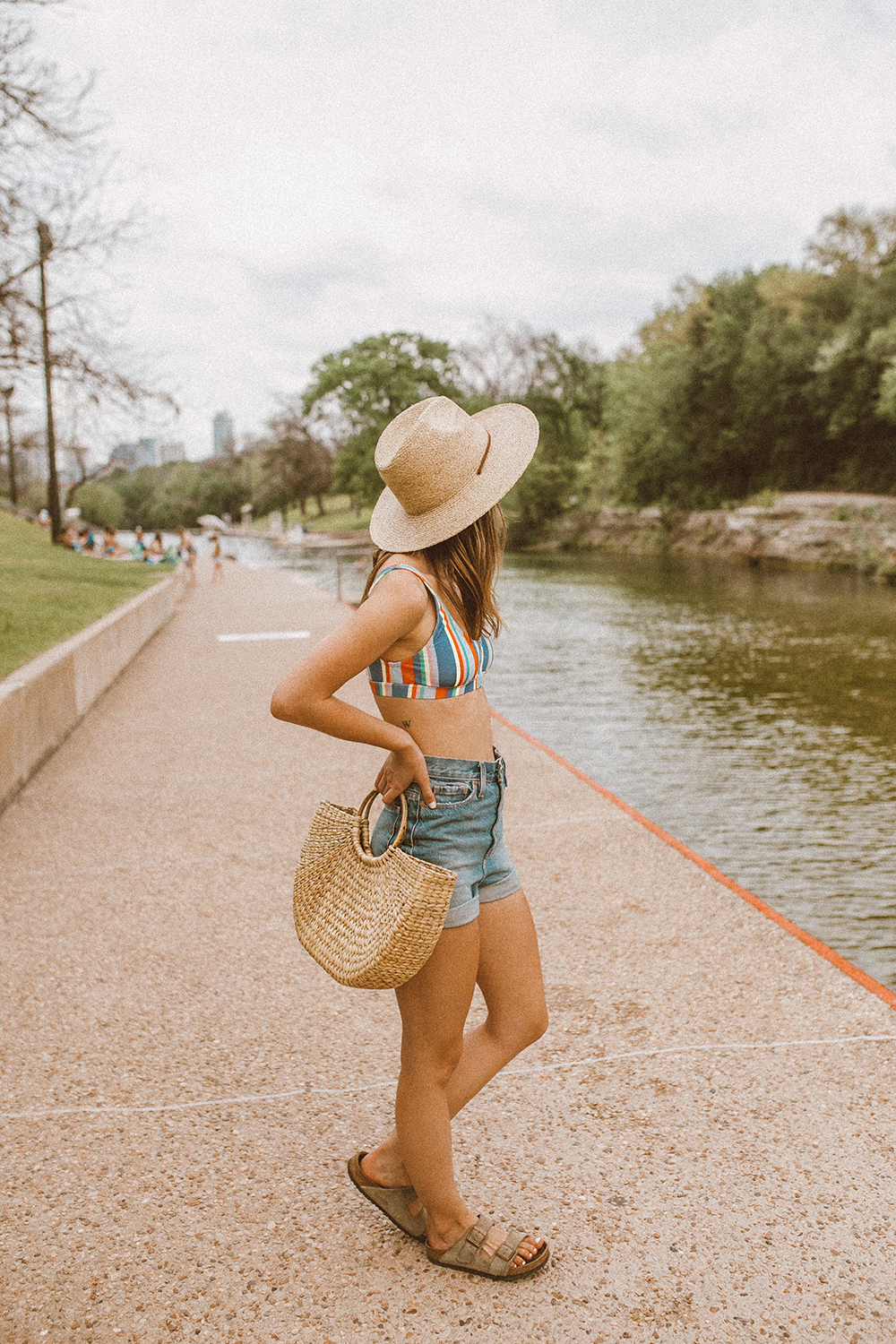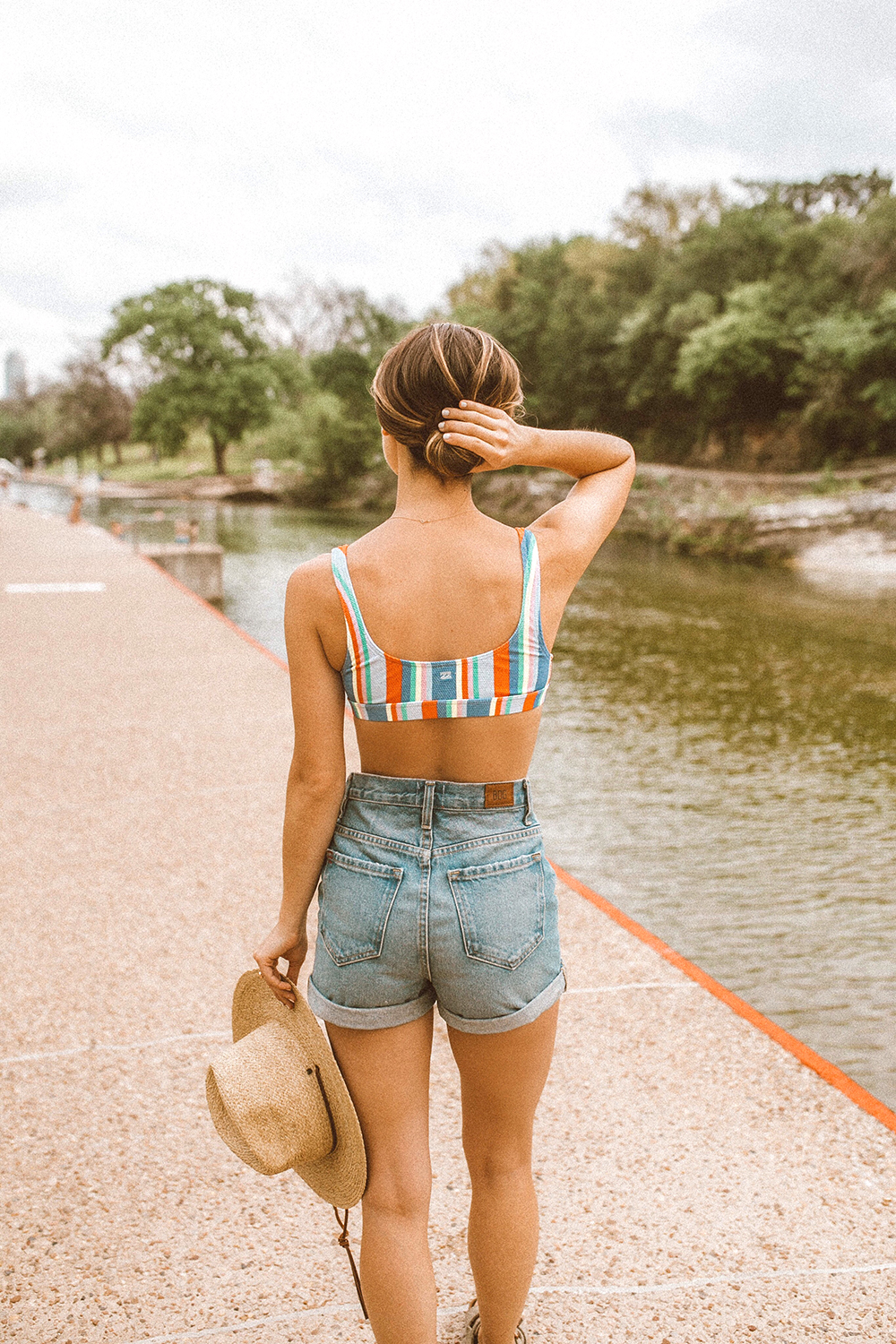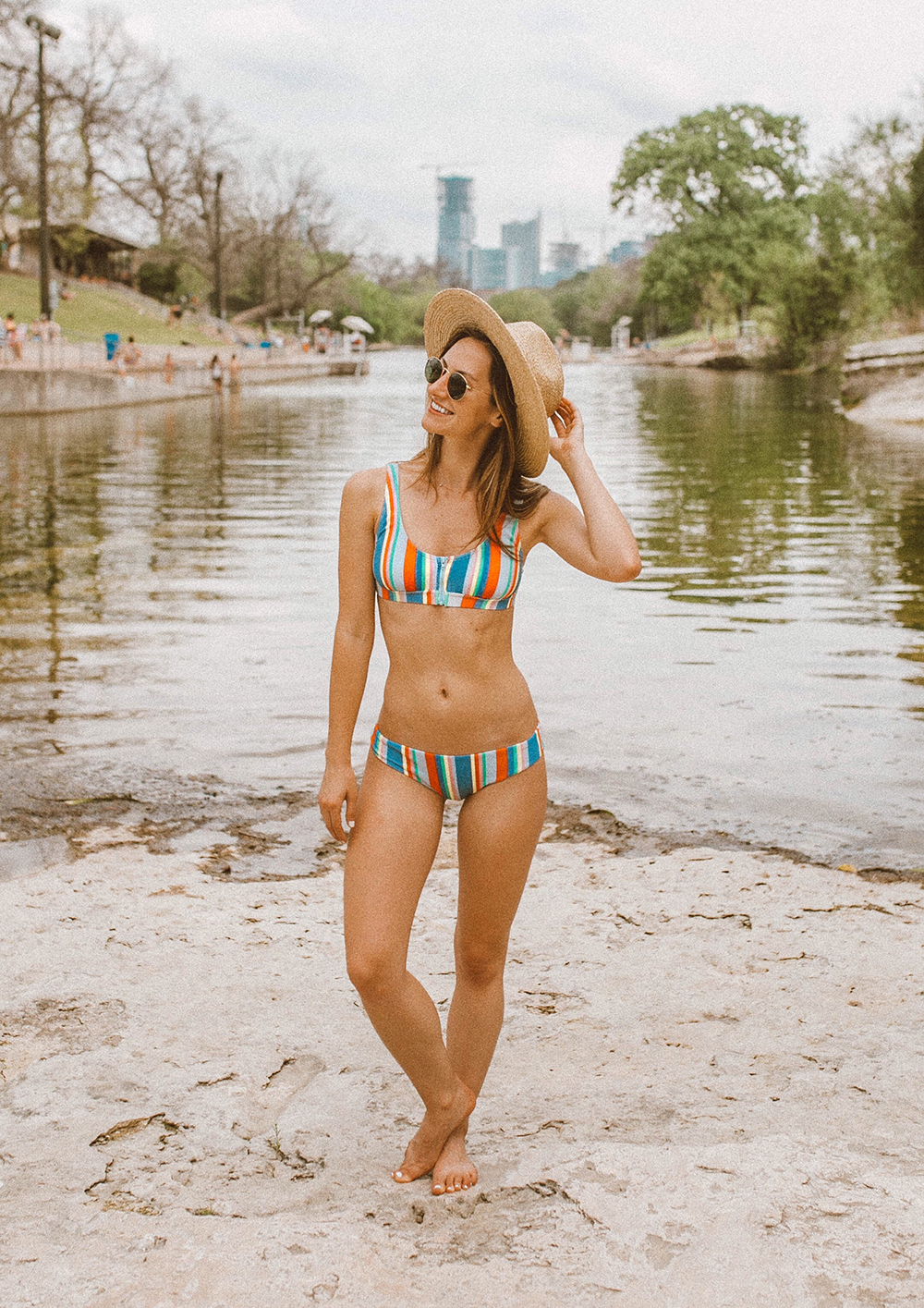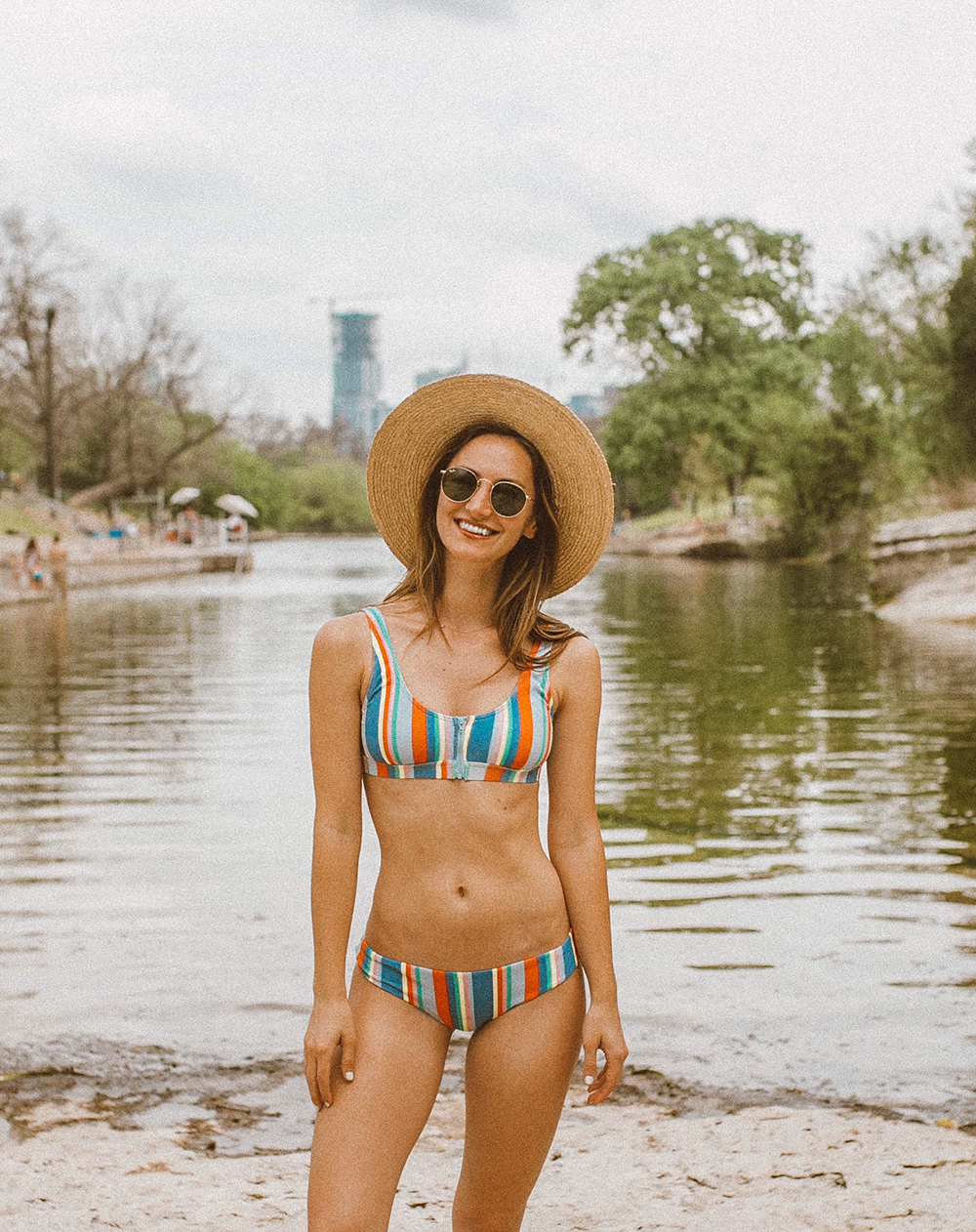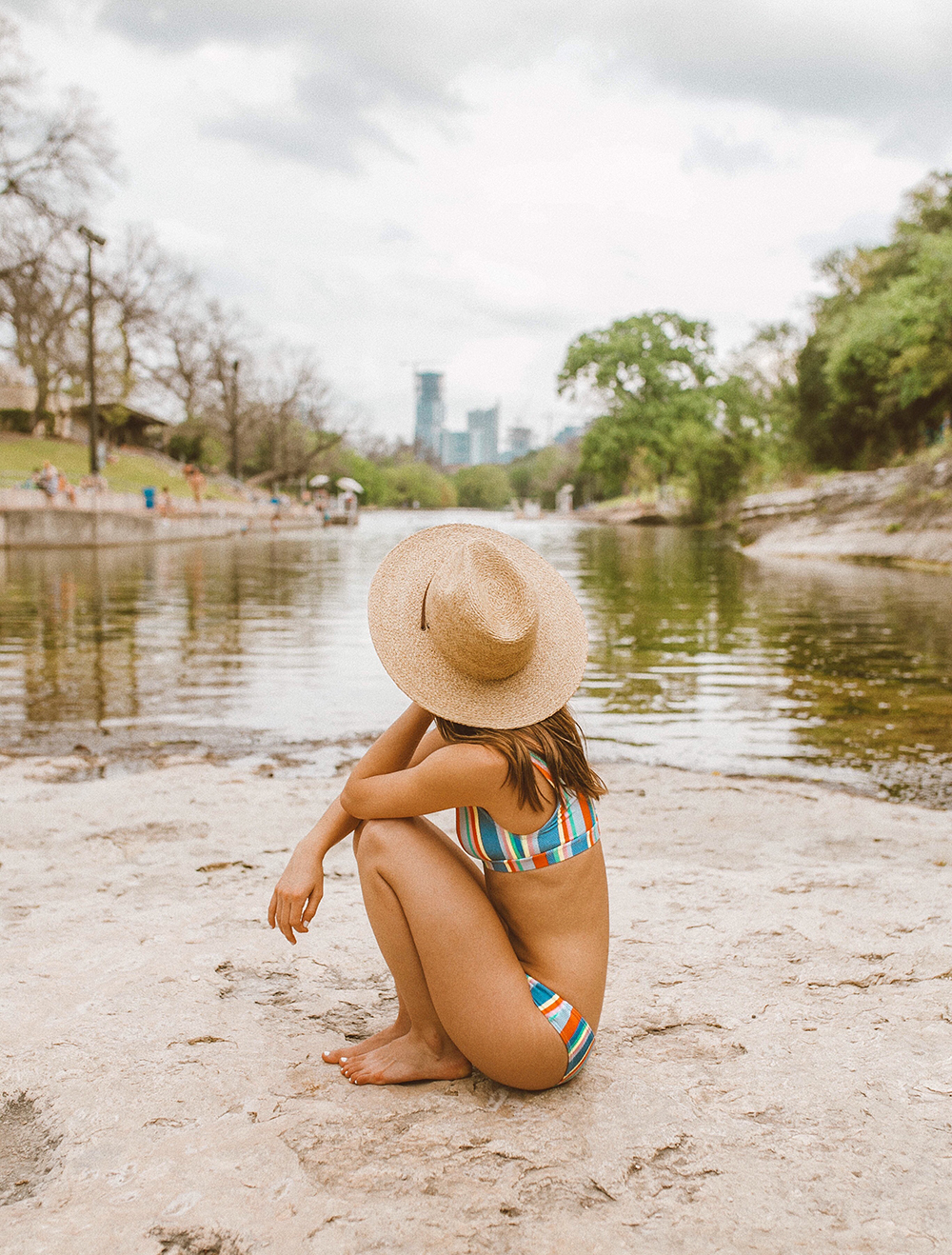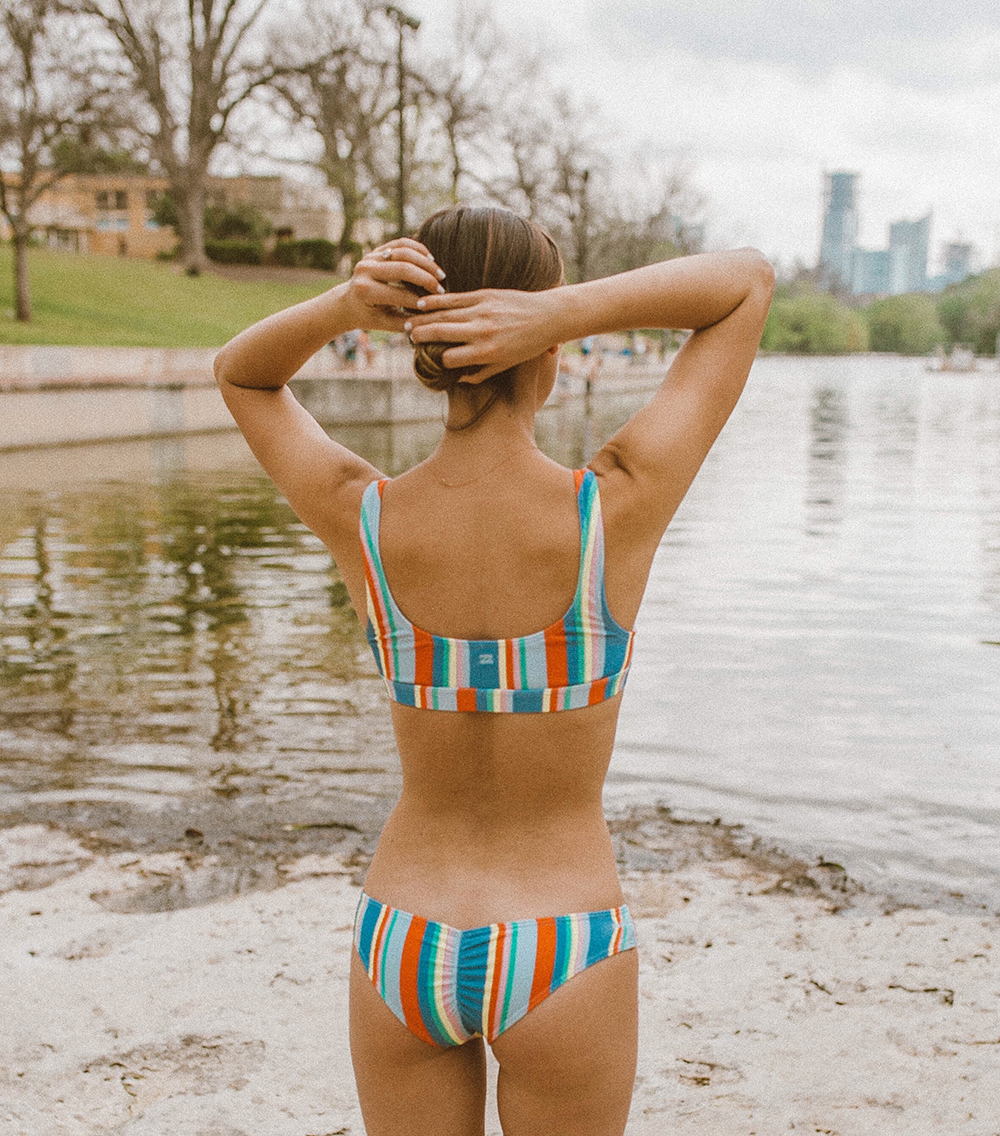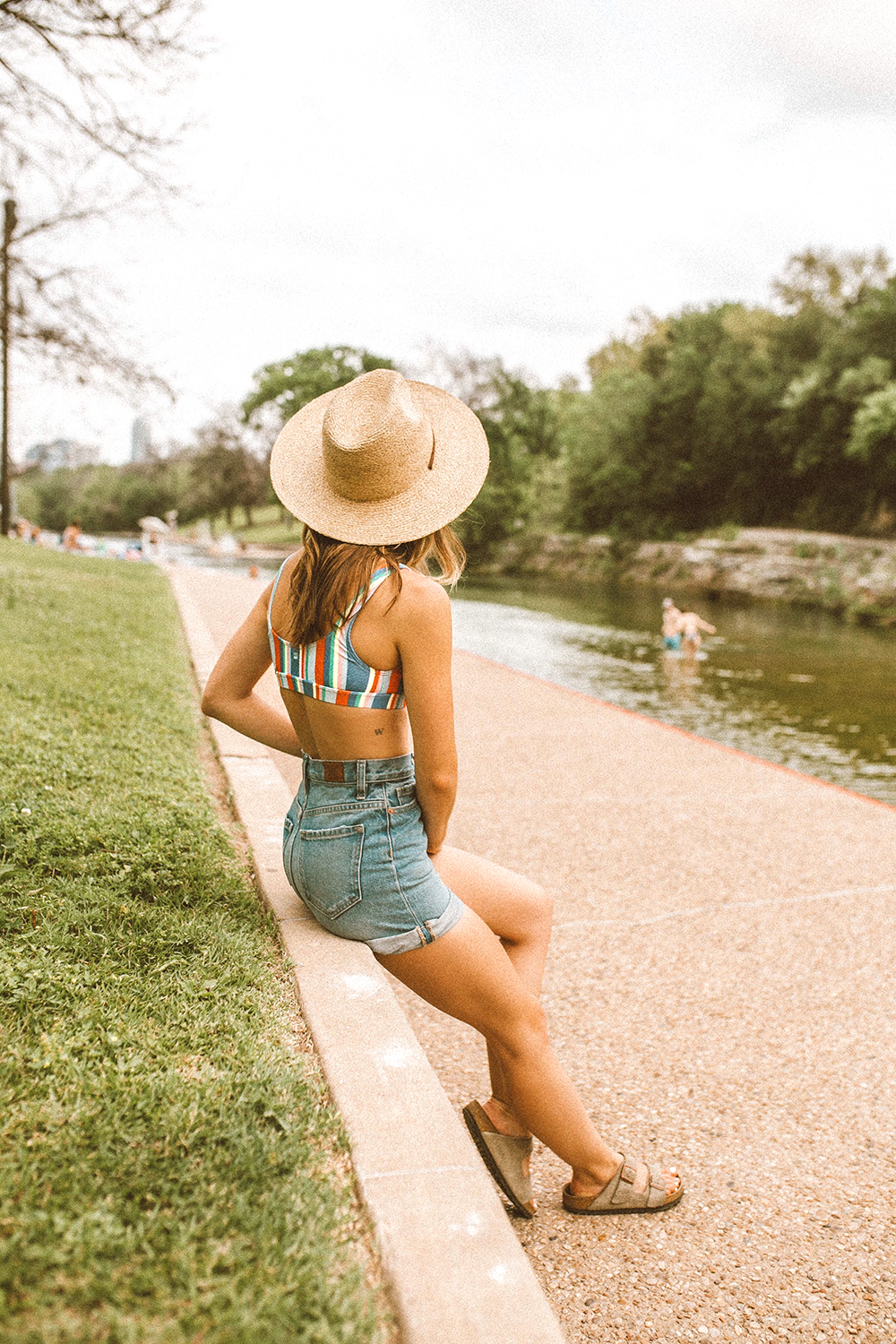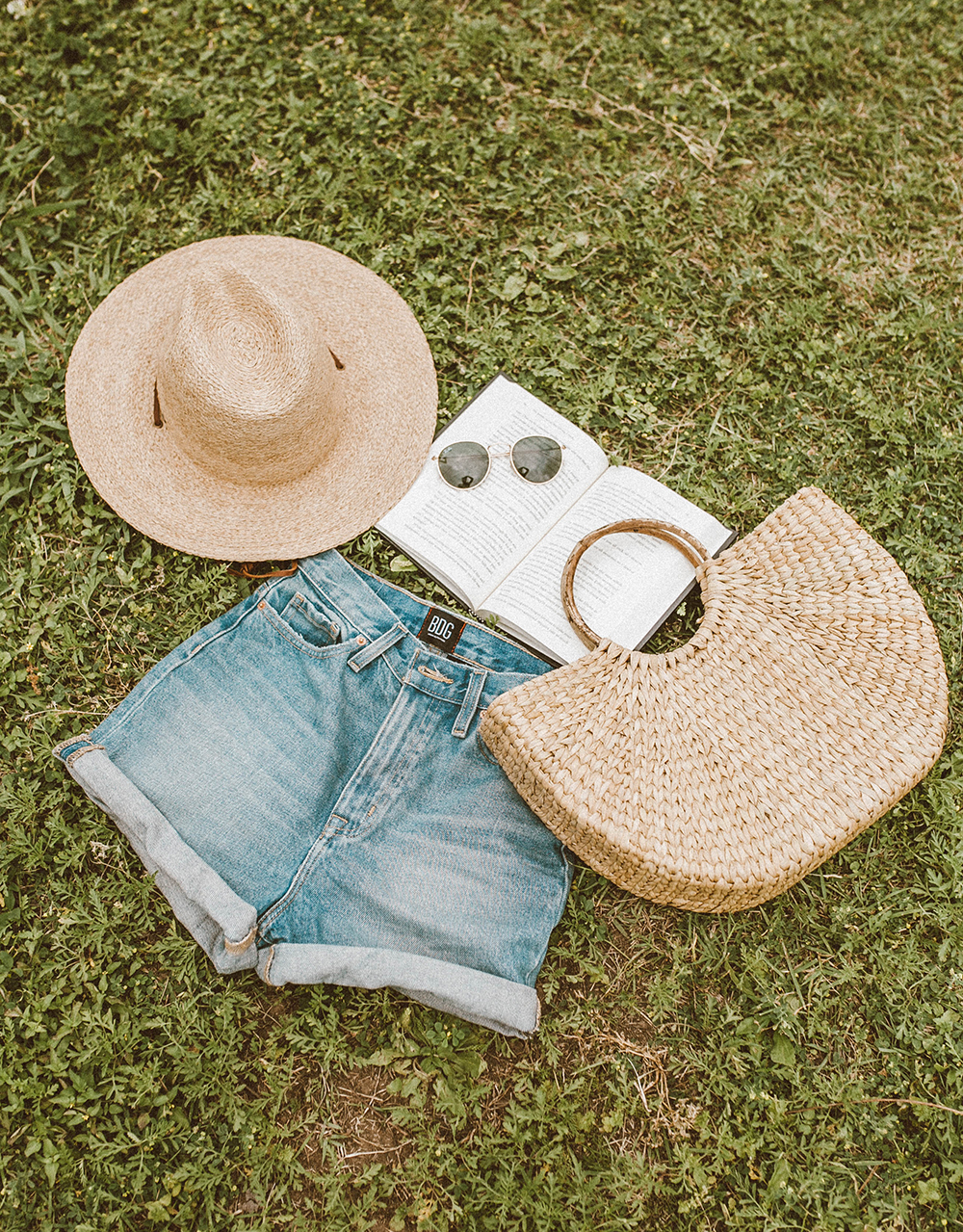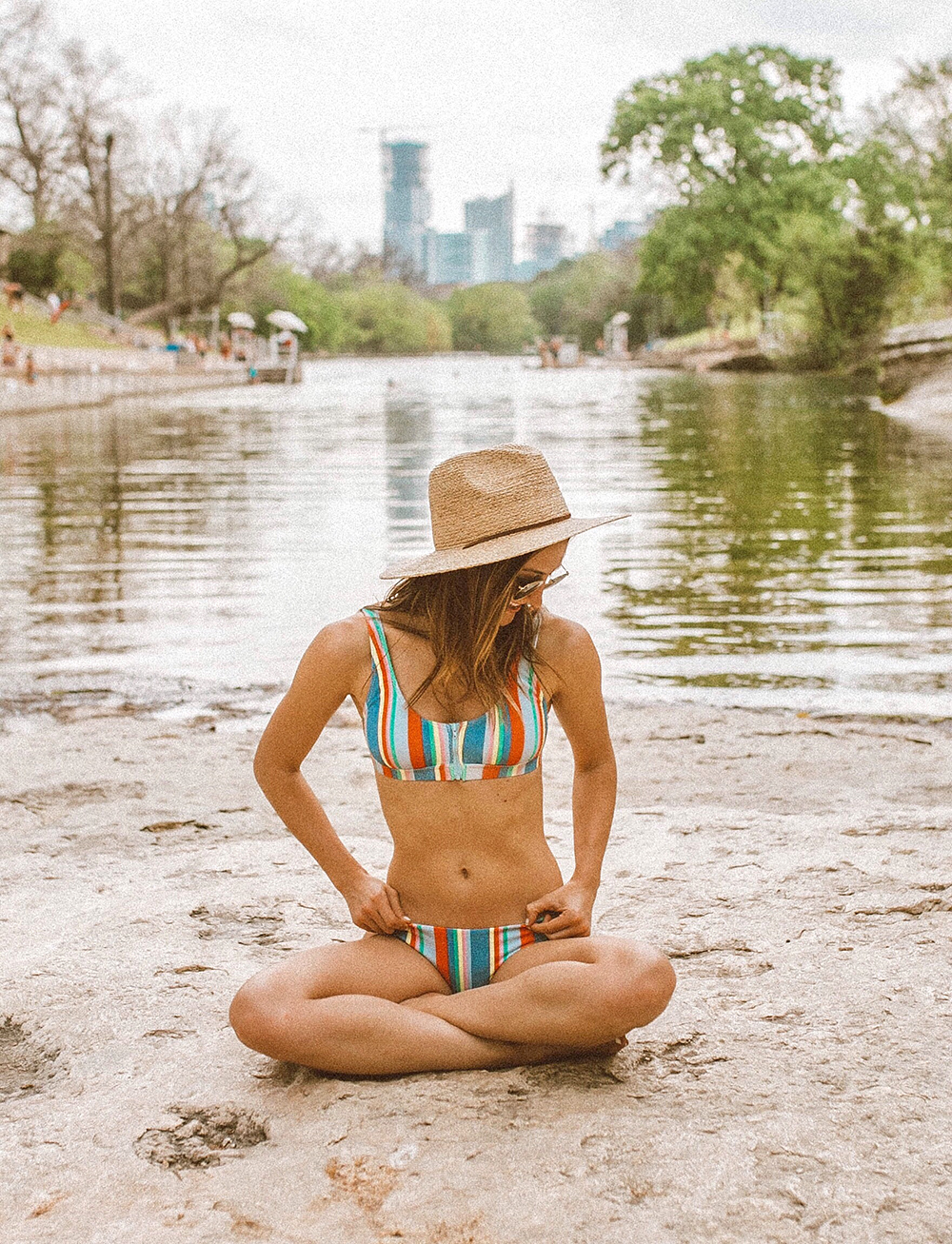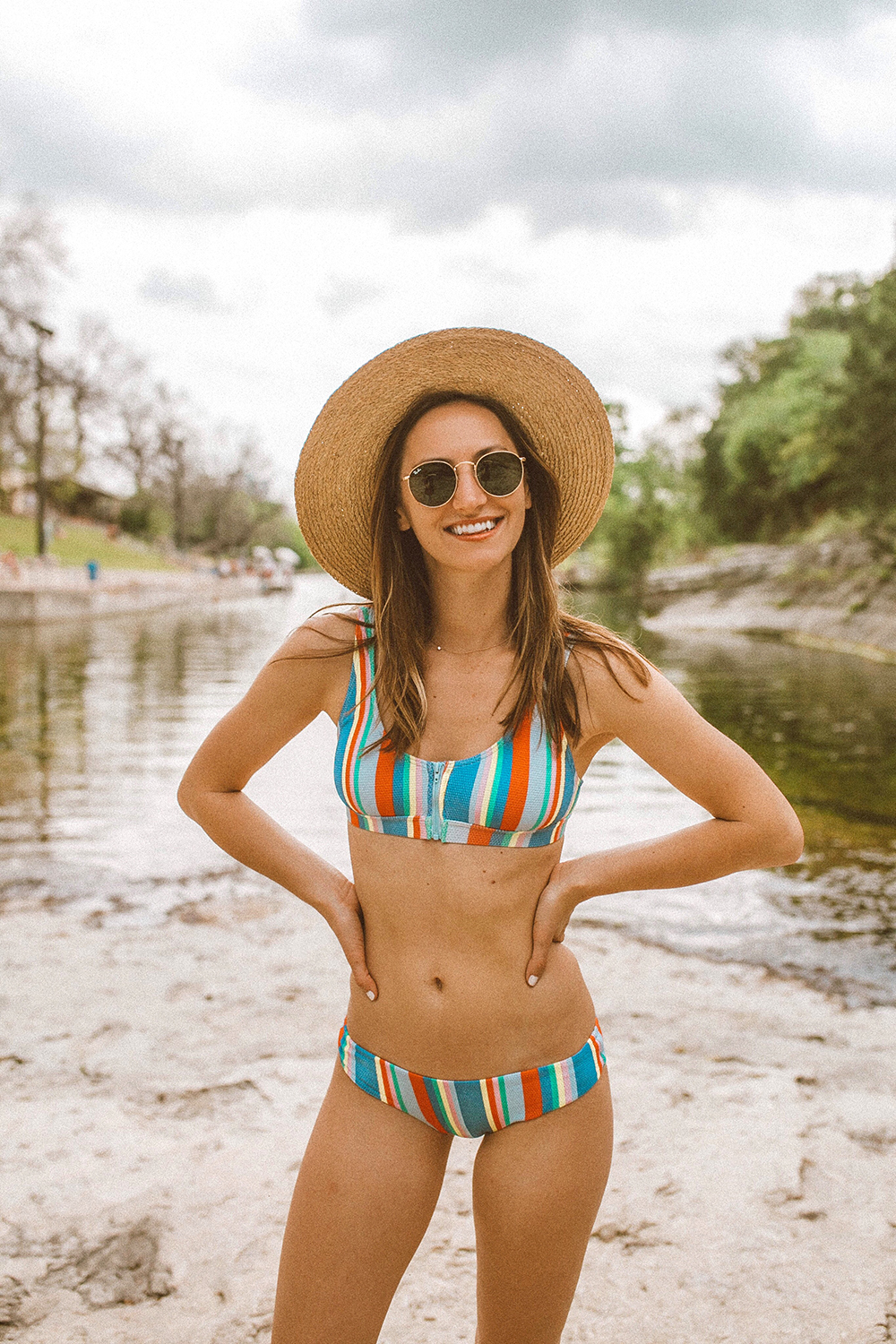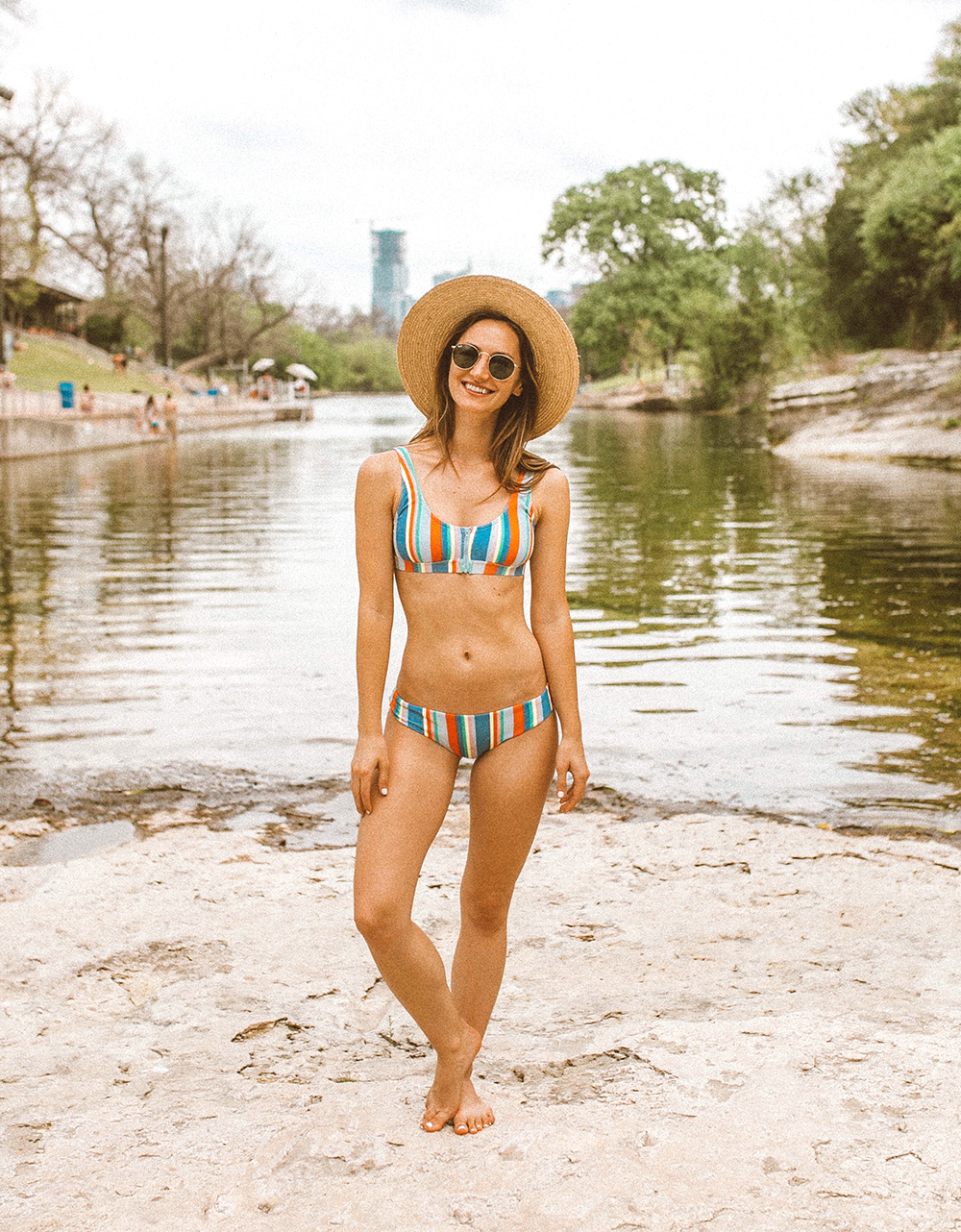 The water is a refreshing 68 degrees and will give you a jolt of energy as soon as you dip your toes in. Inch your way slowly or take a plunge off the diving board. I am more of a toes-hips-head kinda gal…it takes me a solid 10 minutes to get in, ha! If you ever have the chance to visit Austin (or currently live here!), I highly recommend grabbing your favorite book, a big towel and some SPF – the perfect recipe for soaking up a few hours on the grassy hilltop overlooking the pool. It really is the most relaxing way to spend a day off.
What can add to a wonderful few hours of r&r? …A reaaaally cute swimsuit – that definitely helps. 😉 This one is by Billabong from Urban Outfitters and I am SO in love. (Insert a million heart eye emojis here!). Love the fun color combination, the fit is fantastic (wearing size small in top/bottoms) and it's really comfortable, too. I am super into the styles that are more cheeky than not (more sun for your bum) and these bottoms are pretty darn perfect. Urban has a ton of cute suits for all our warm weather needs and I'm linking to my favorites below! (Or you can shop their swim selection for yourself here).
Special shoutout to my sister, Kimberlee, for snapping the photos in this post! We definitely shared a lot of laughs trying to nail some flattering poses (…how do models do it?! This stuff is tough!)… the outtakes provided quite a few laughs, that's for sure!
Happy weekend, friends. XO
SWIMSUIT – BILLABONG TOP + BOTTOMS / SHORTS (order a full size down, I am usually a 25 and got a 24) – URBAN OUTFITTERS / SANDALS – BIRKENSTOCKS / hat – BRIXTON / handbag – URBAN OUTFITTERS

SHOP MORE SWIMSUITS