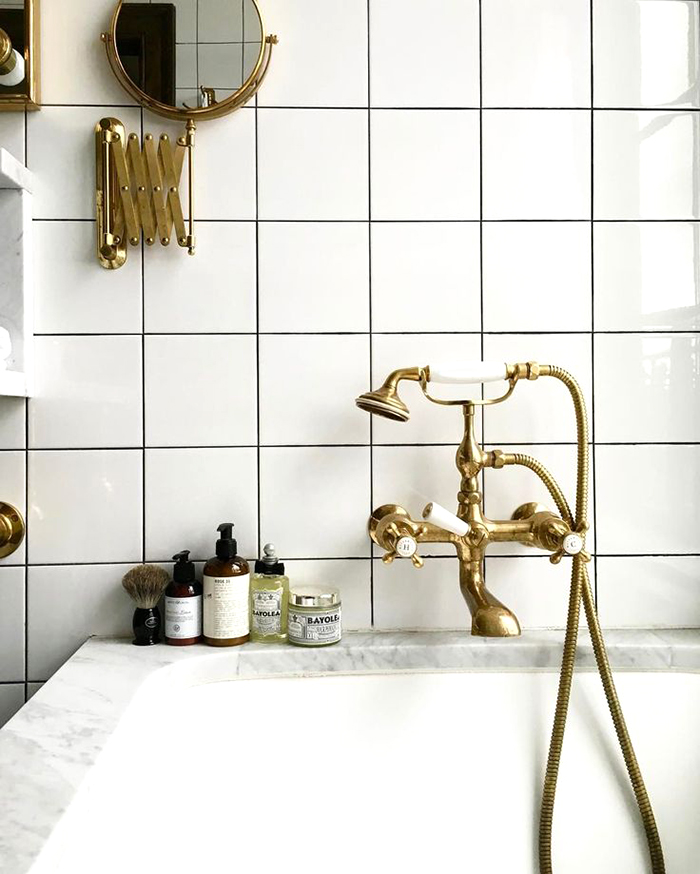 The thing about moving into house is that you see (and can't unsee!) all the nooks and crannies you want to change. Though the previous owners of our 1983 abode flipped the inside and did a fabulous job, there are still little elements here and there that aren't exactly our taste or that could use some improving. Namely: the master bathroom! (…we're not going to talk about the hallway bathroom juuust yet…that one needs a LOT of work, ha!). Our master bath is absolutely beautiful, BUT the fixtures are definitely funky and not something Blake or I would have chosen on our own. The more we think about what's next on our list of home updates, the more we both seem to agree that updating the hardware in our bathroom is a must. That said, I've been researching (aka spending too much time on Pinterest lately haha) brushed gold bathroom fixtures and wanted to share a few of my faves providing some major inspo!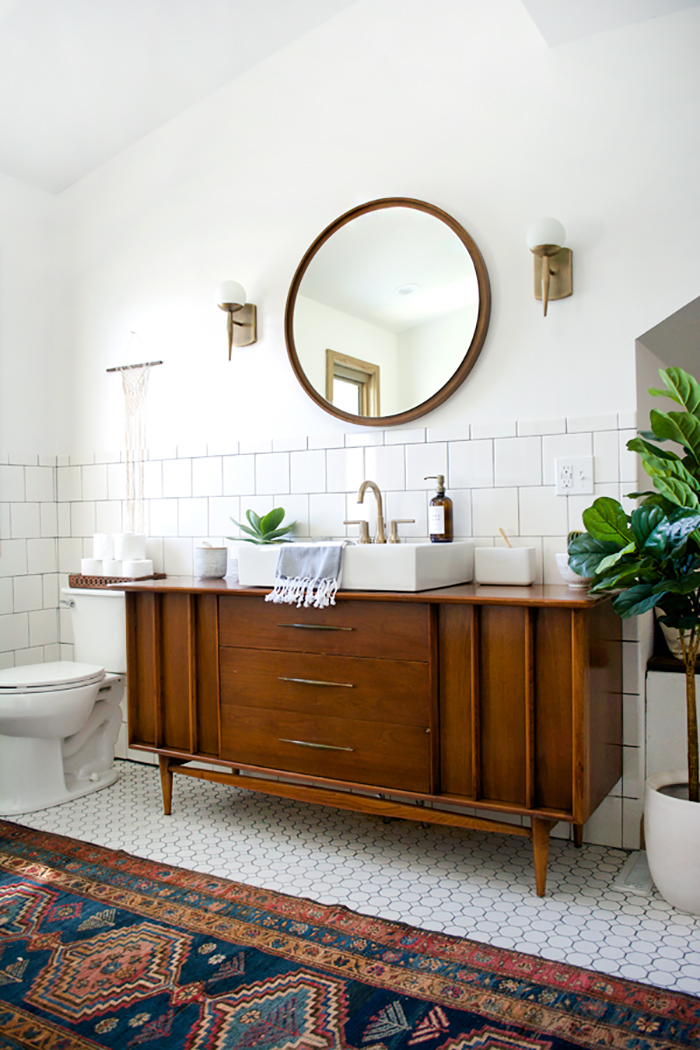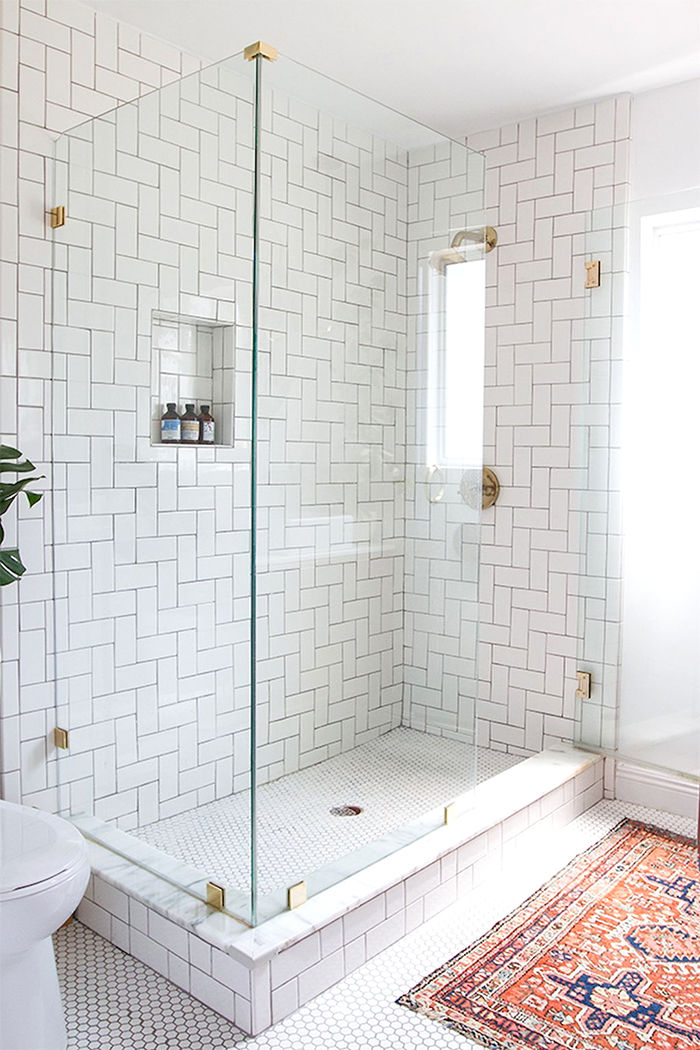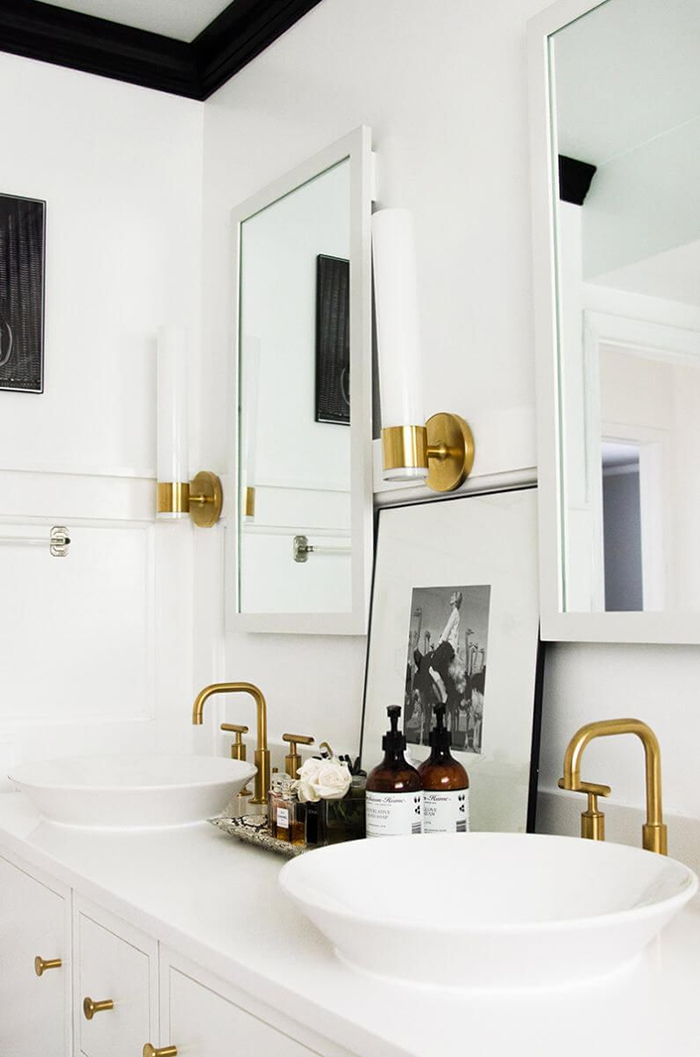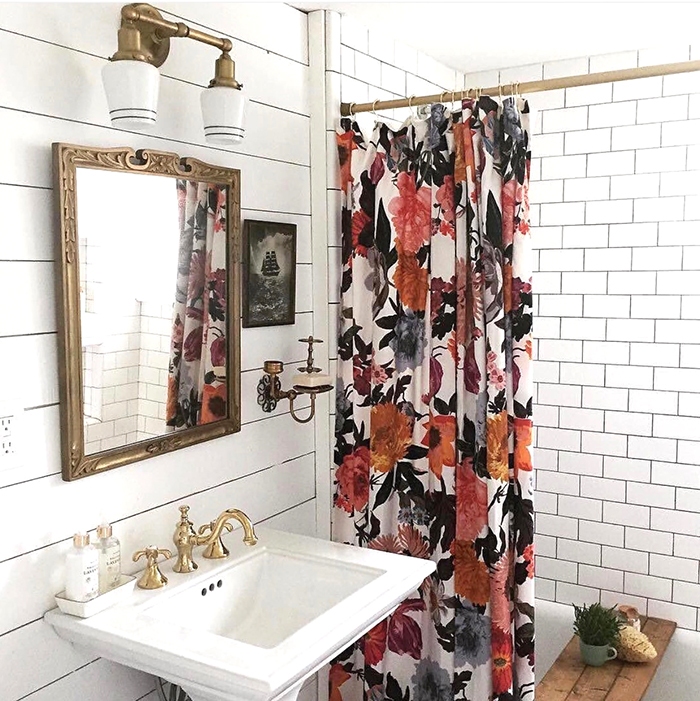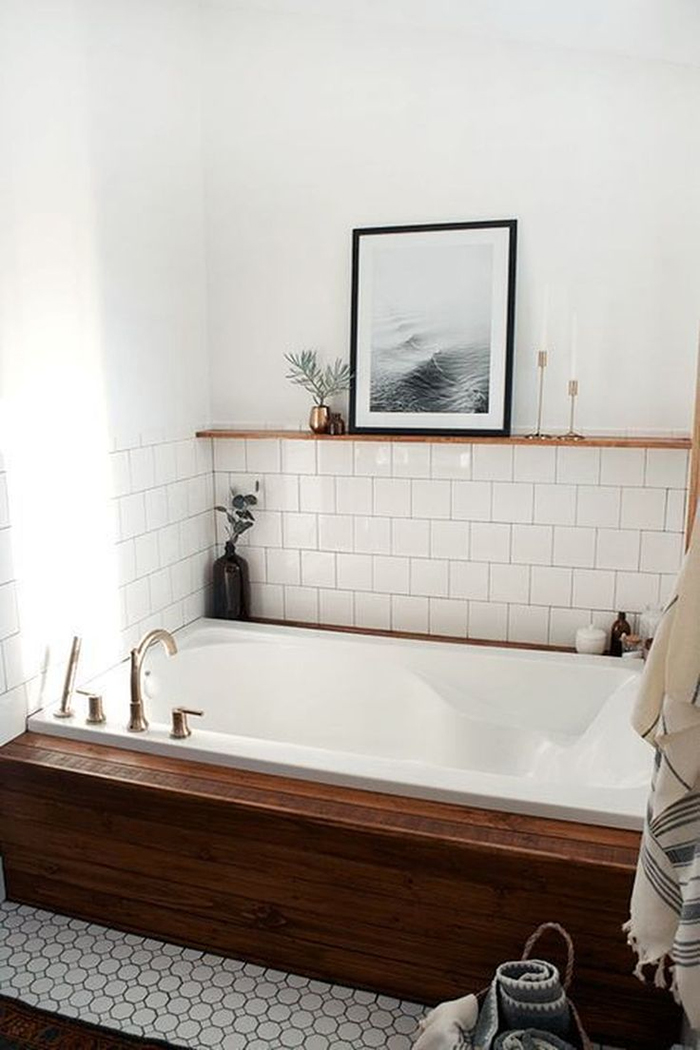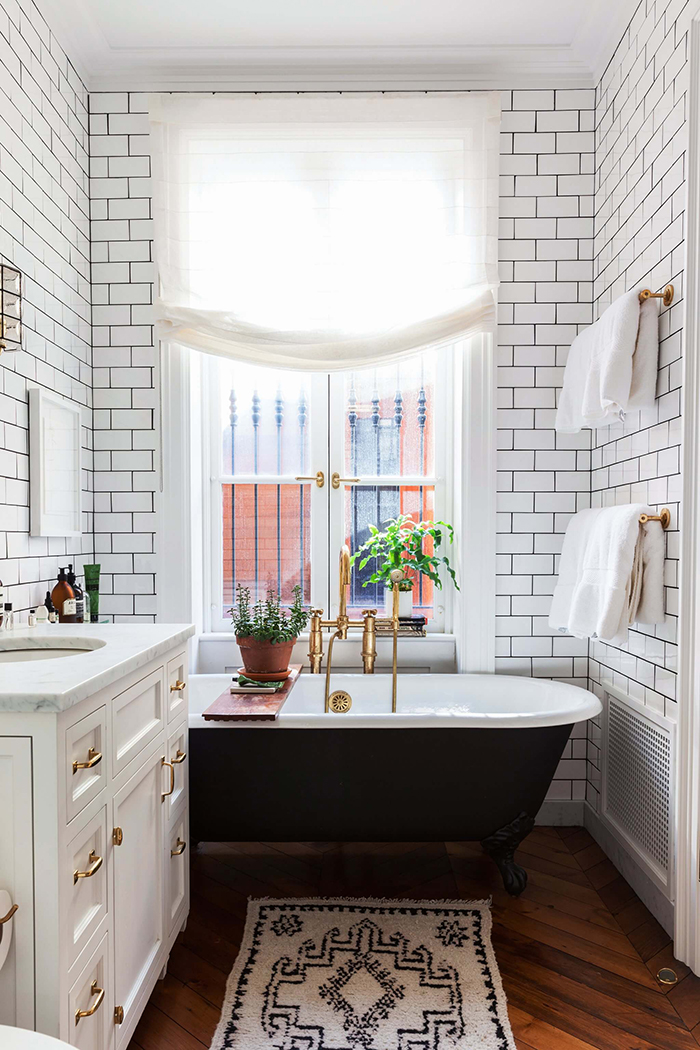 First off, are these bathrooms not SO lust-worthy?! From the tile combinations to the accessories, these folks totally nailed the decor in these spaces!
Our current bathroom color scheme is nonexistent (having a puppy in the house means we are not investing in rugs at the moment, ha) but the basics are black and white tile, a black claw tub (magical!) and brownish-black faucets/hardware with a silver framed mirror (it's not cute, trust me haha but hey, it works and we're thankful for that!). Given that the overall vibe is quite "cold" or very sharp/clean, I am looking to add some cozy warmth to the space…and brushed gold hardware seems to achieve that so beautifully! Top it off with some plants, wooden accents (always makes a space feel more inviting) and a beautiful rug or colorful shower curtain to really fill the space.
I love that each of these photos above shows a space that feels both design-y but home-y, too, you know? That's what we're going for – something that reflects our own aesthetic and feels good to spend time in!
Next on our list: save up my pennies because brushed gold is definitely an investment. I visited a furnishings and appliances showroom in Austin last month to gage the price points we are lookin' at and lemme tell ya, my jaw kinda dropped. But damn…when I have a home decor project in mind, it's hard to shake it. Even if it takes a little longer than planned to update the master bath, we are all in when it comes to gold!
In case you're in the market for some gorgeous gold hardware, I'm linking to some favorites below. Hope y'all have a wonderful week! XO
**Image sources: (1) Mr Porter (via Pinterest) (2) Brepurposed (3) Houzz (4) The Everygirl (5) Pinterest (6) Brepurposed (7) Morgan Smit Baratone