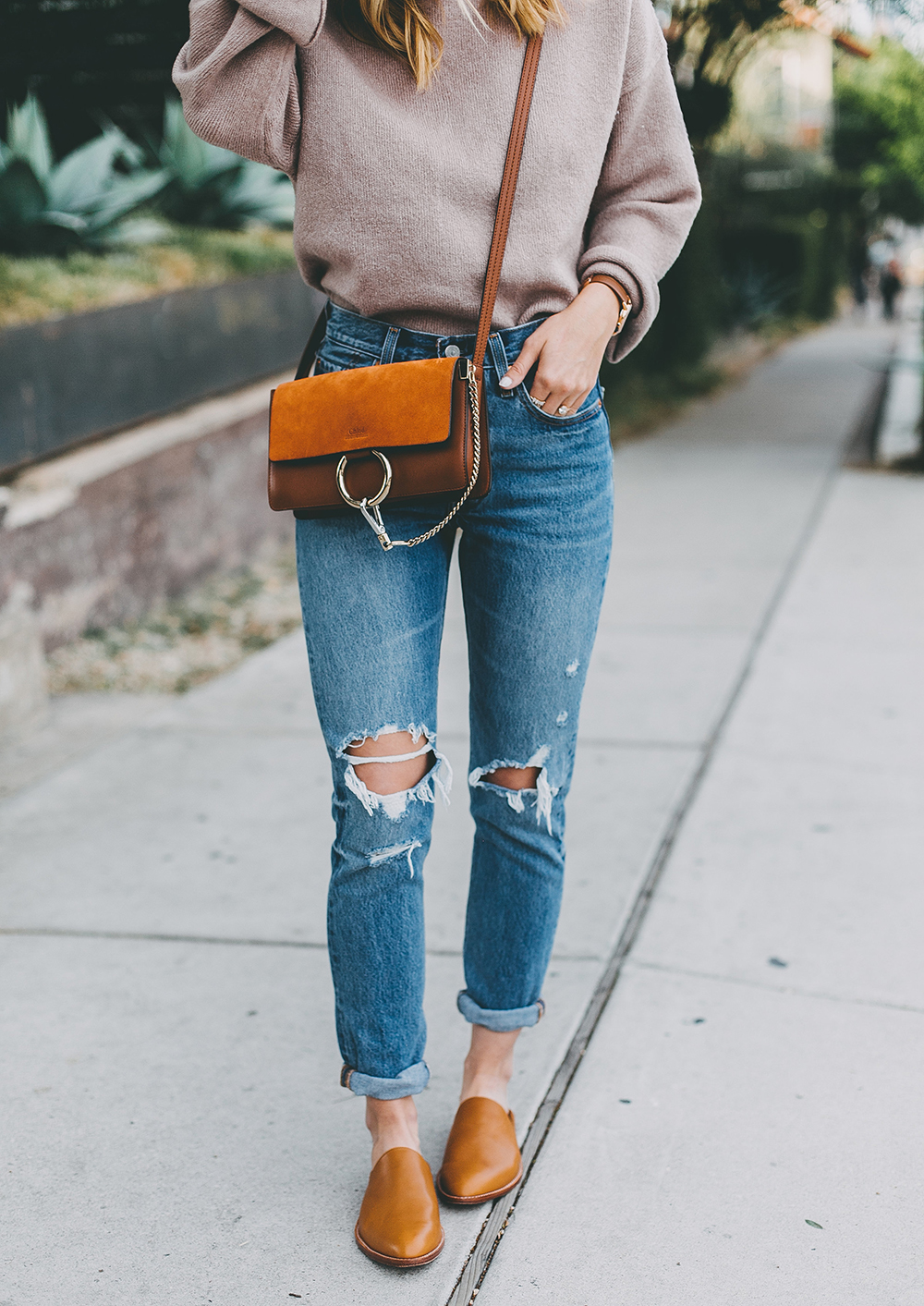 Hey friends! How's your week going? Things have been busy but good in my world – my best friend Elissa is still in town and so we've been spending tons of time together (yay!) and yesterday took my niece and nephew on a little play date to an inflatable jump gym. The place is HUGE and we were literally the only people there…soooo of course Liss and I kicked off our shoes and jumped around (and sweat a LOT…and realized we are old and our bodies aren't as agile as they once were haha) for over an hour. It was sooo fun! I miss being a kid…so carefree and easy. Adulthood is weird, ha! Anyhoo, after stuffing our faces with concession stand treats (ice cream, Cheetos, candy, gatorade), Elissa and I were pretty much zombies while the kiddos danced to the Trolls soundtrack on the ride home. Needless to say, it was a great day – always so thankful for quality time with my family and friends…social media is cool and all, but it's the real life stuff that matters!
Aaand now for my outfit details… 😉 I am forever failing at a solid transition from life to "okay let's talk about this sweater"…ya know? Ha, doing my best over here! (But seriously…this sweater is SO GOOD!).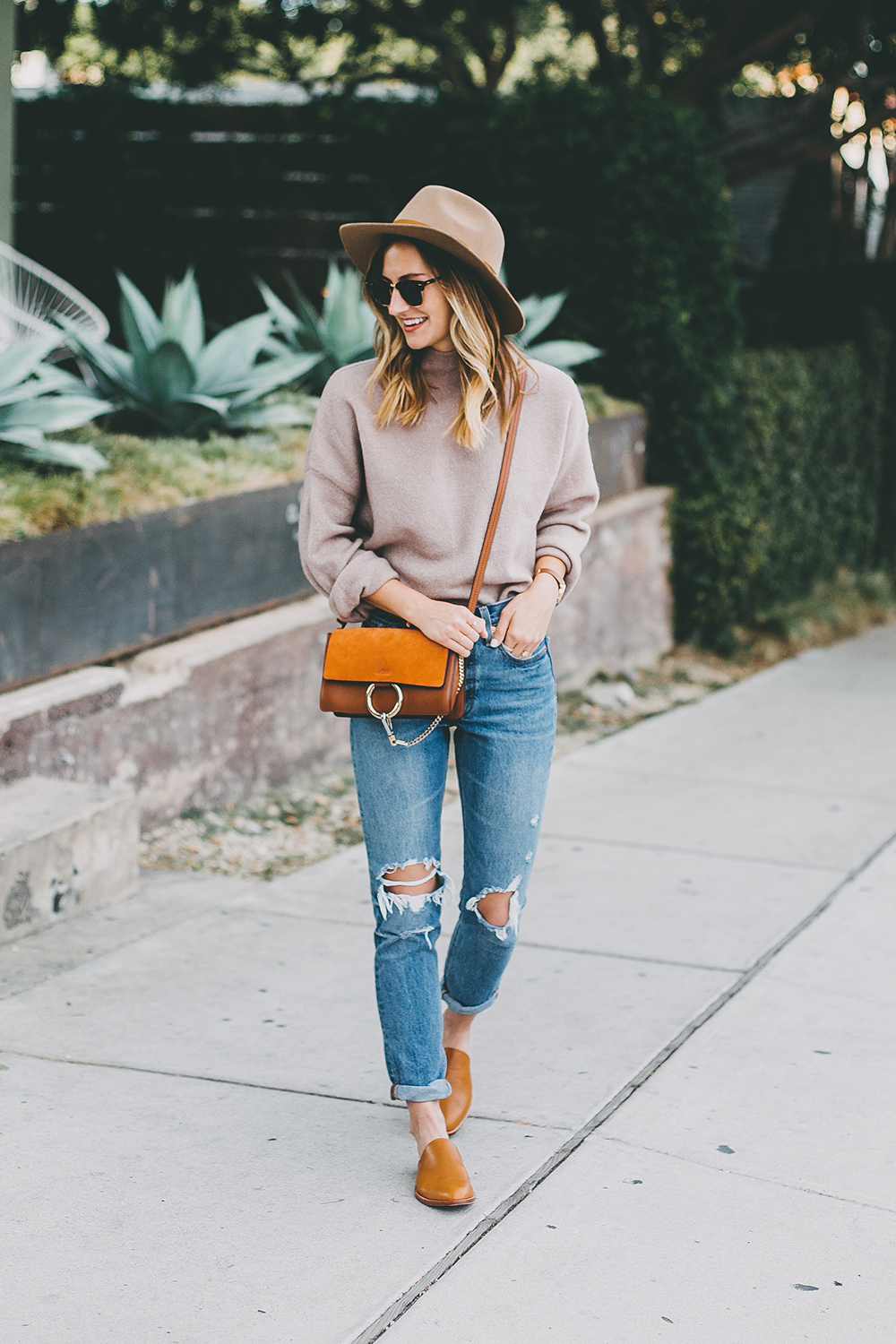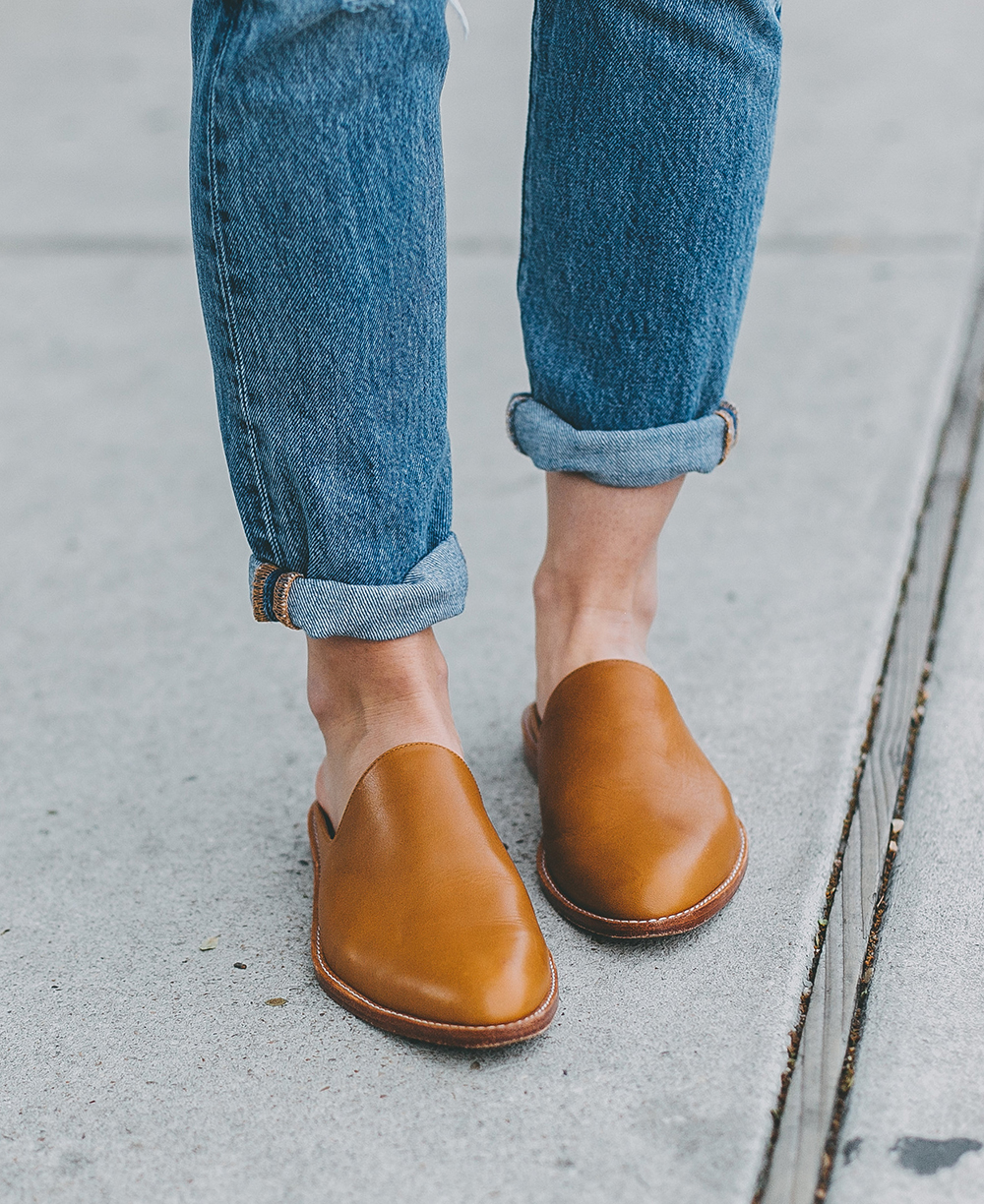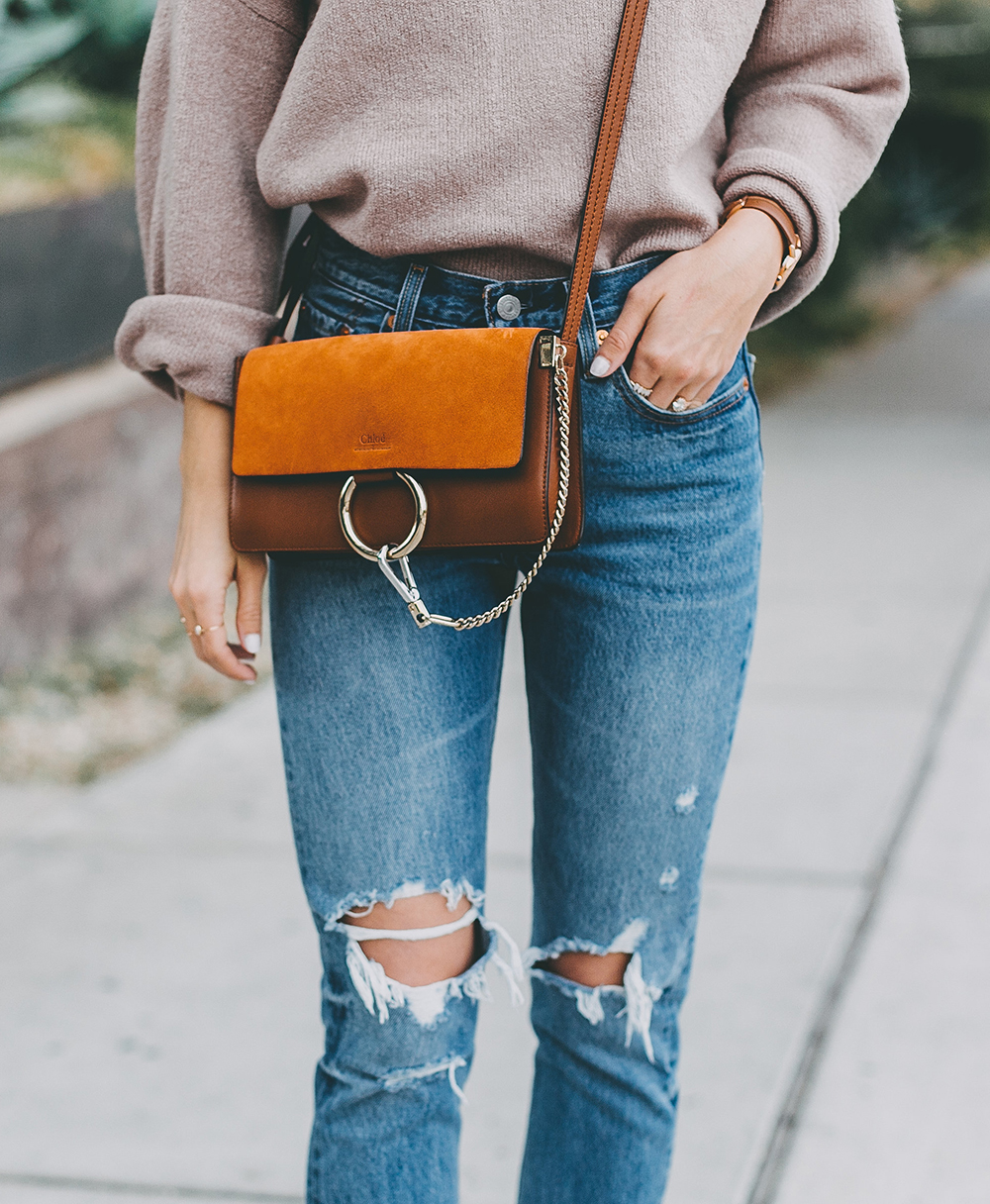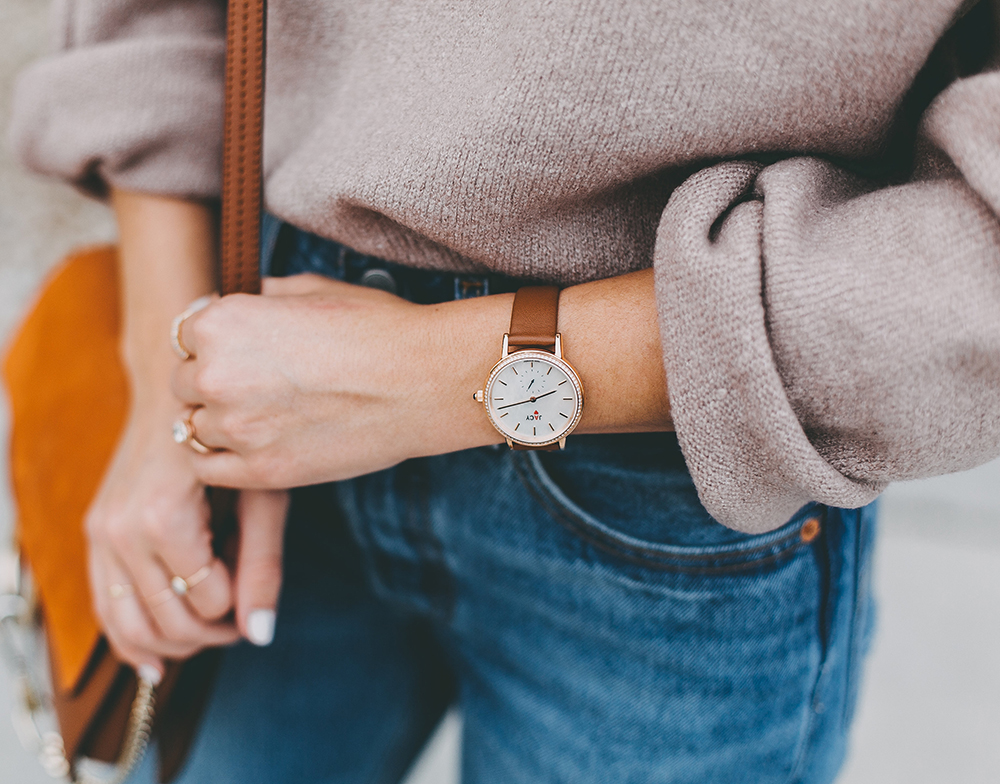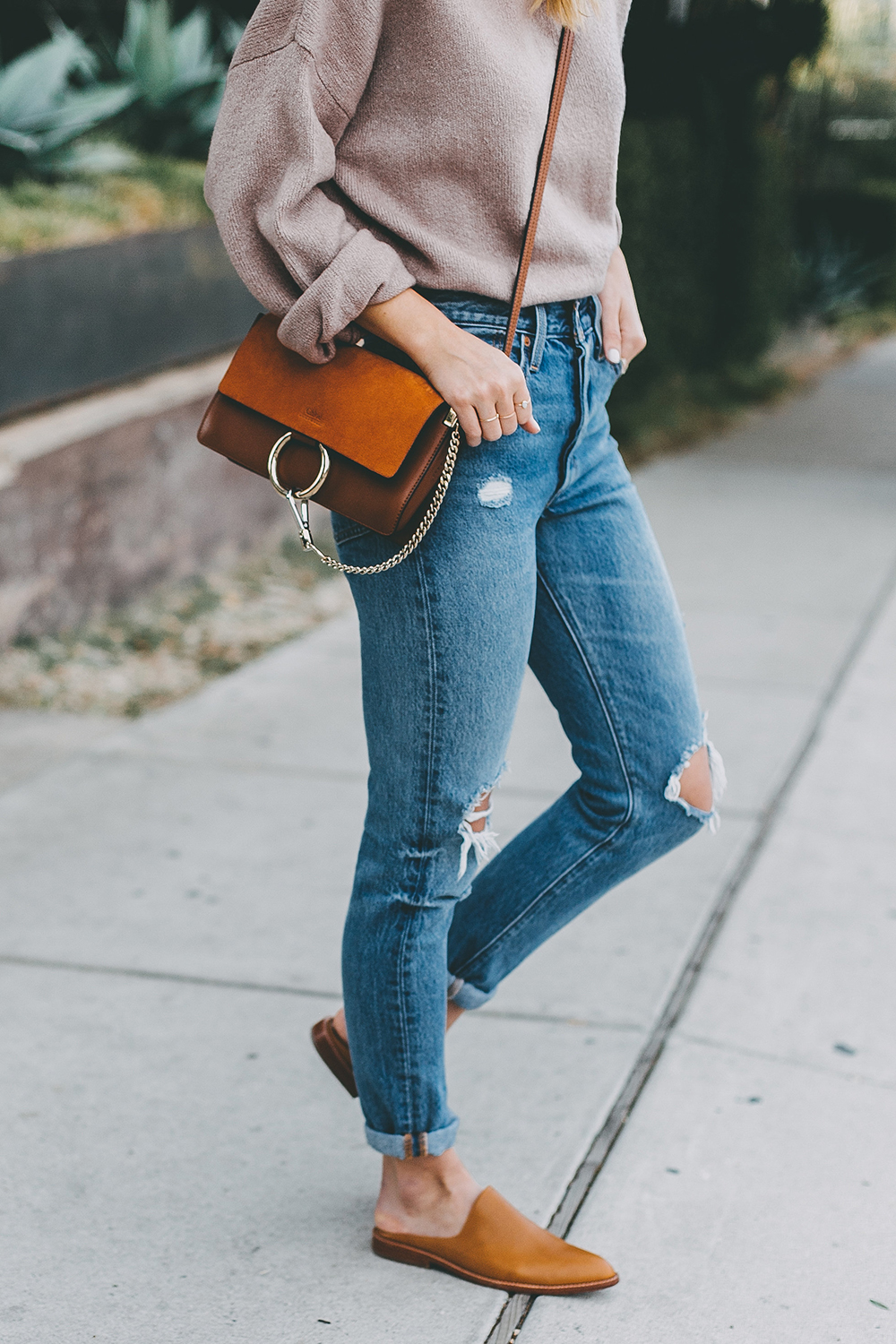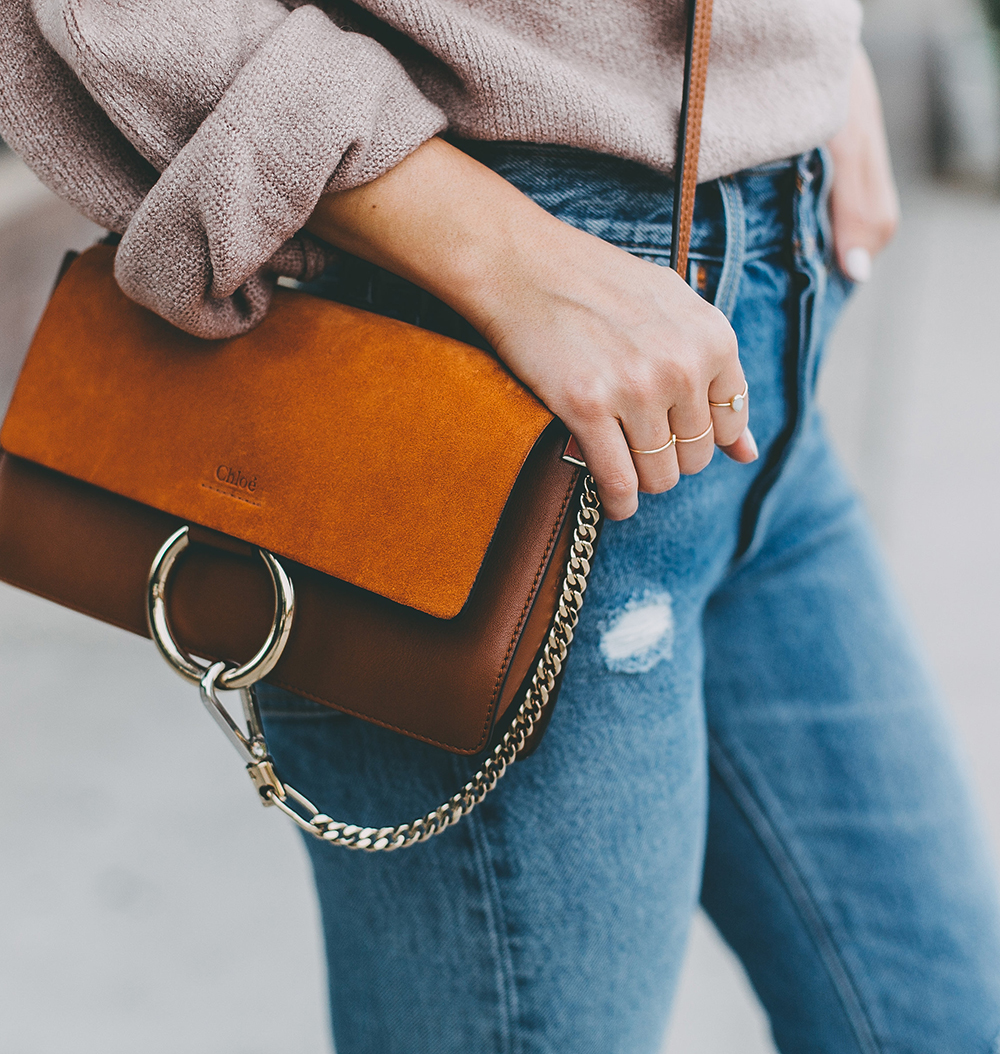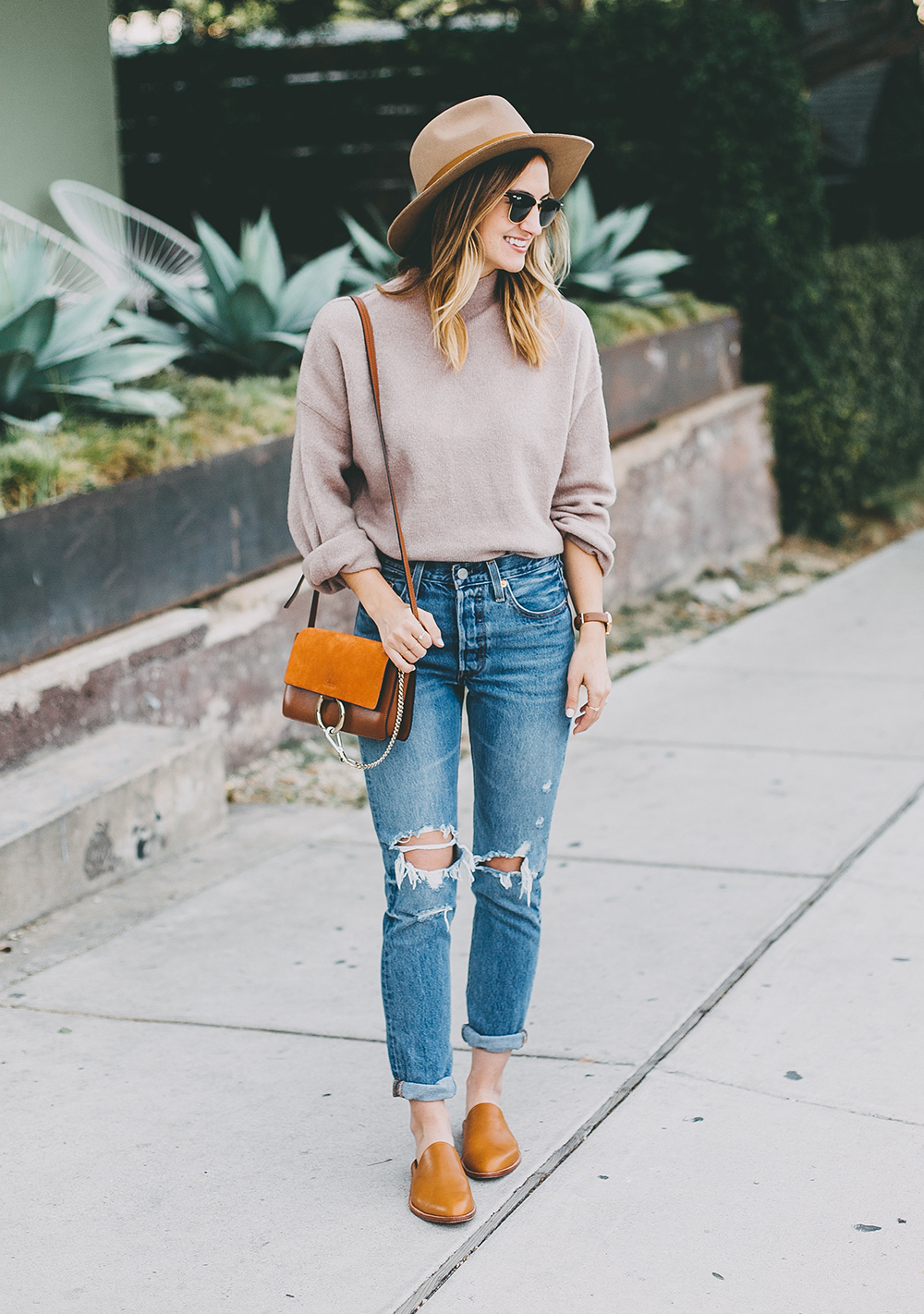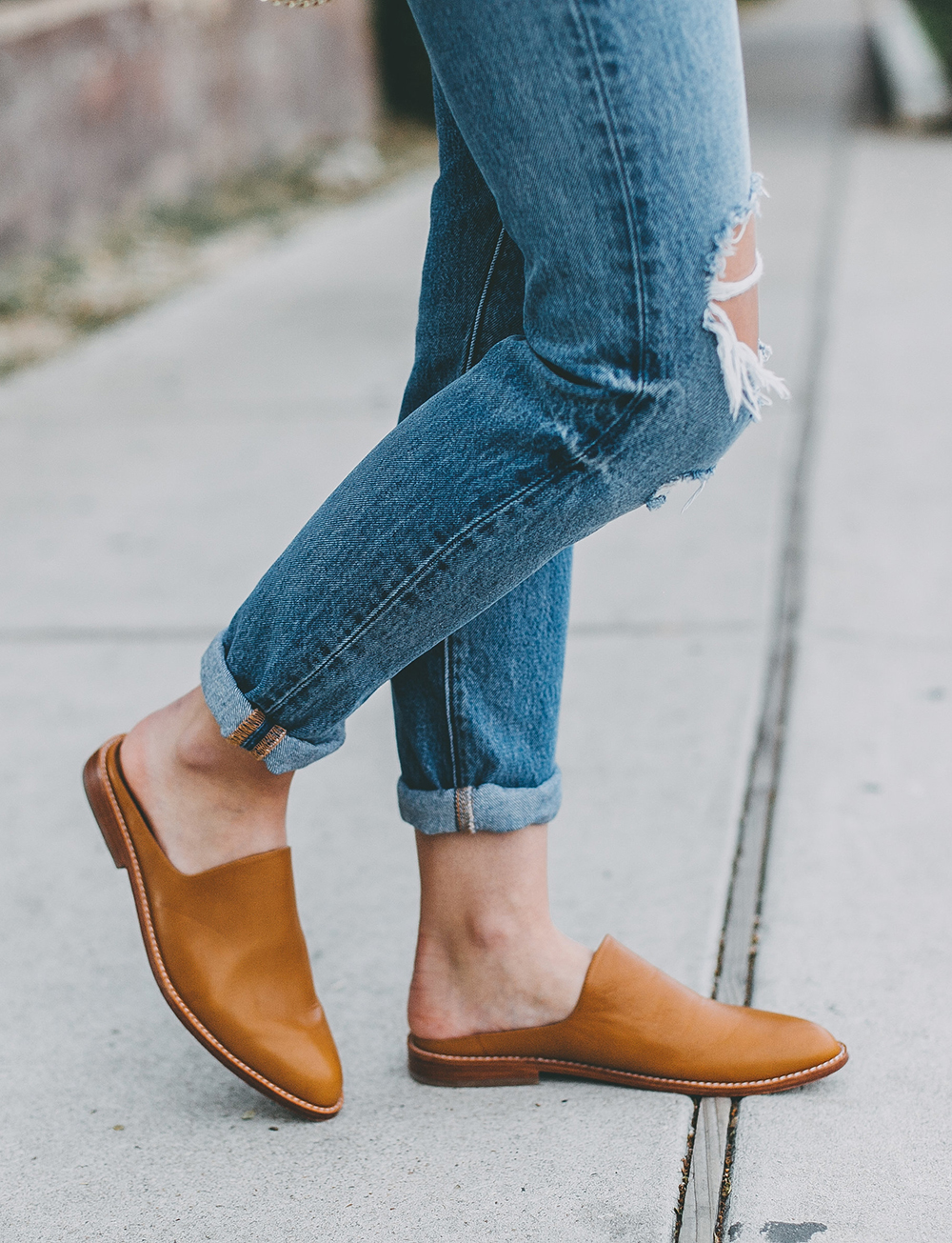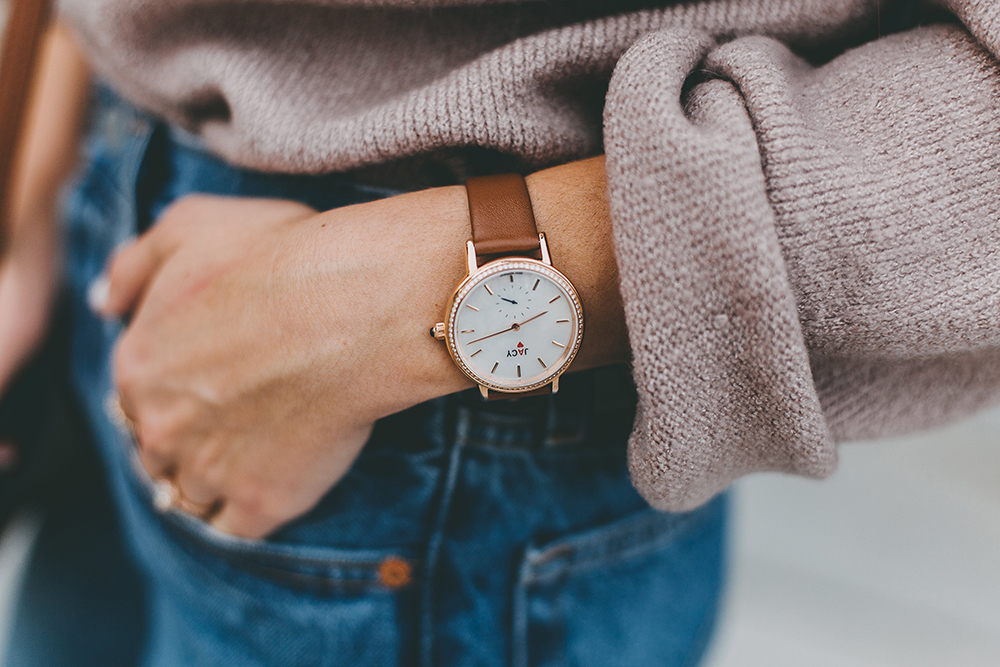 Urban Outfitters is quickly becoming one of my favorite stores for both clothing and home decor…I am such a sucker for checking their sweaters tab on the regular. I mean…how perfect is this yummy mauve sweater?! The color is so lovely, the material is all soft (no itch, yay!) and the length is perfect for wearing with leggings and boots (it's long enough to cover the booty) or tuck into high rise jeans. I am wearing XS for reference.
My jeans are by Levi's and even though I have about 50 pairs of jeans in my denim drawer right now, these seem to be on repeat. They're just so flattering and I am so into rocking classic Levi's these days. That handbag is my beloved Chloe and though it's a major splurge, it brings me a lot of joy and goes with just about everything in my closet. Highly recommend, it's a beauty!
Those gorgeous kicks are by Fortress of Inca, a local Austin brand that sells STUNNING handmade shoes (worth the price tag, trust me) that are outstanding quality and SO comfy! I wear these slides daily and get compliments everywhere I go…such a fan of this brand, I pretty much drool over their shoes constantly!
Lastly, that beautiful watch is by JACY and it's a real leather strap, mother of pearl dial, rose gold and lined with 76 shiny diamonds…umm, can you say swooooon?! Ever since I worked at Nordstrom in the jewelry department back in the day and sold designer watches, it has been on my wardrobe bucket list have a watch like this one. This brand is quickly making a splash in the watch world and I am completely smitten with it!
Ps. Working on a Weekly Chat post for tomorrow sharing my camera equipment + editing tools…if you have any questions about it all, feel free to comment below or send me a DM on Instagram! XOXO
**Photos by Anna Szczekutowicz Photography

sweater – URBAN OUTFITTERS / jeans – LEVIS / shoes – FORTRESS OF INCA / hat – BRIXTON / watch – JACY / handbag – CHLOE / sunglasses – RAY BAN

SHOP MORE COZY SWEATERS