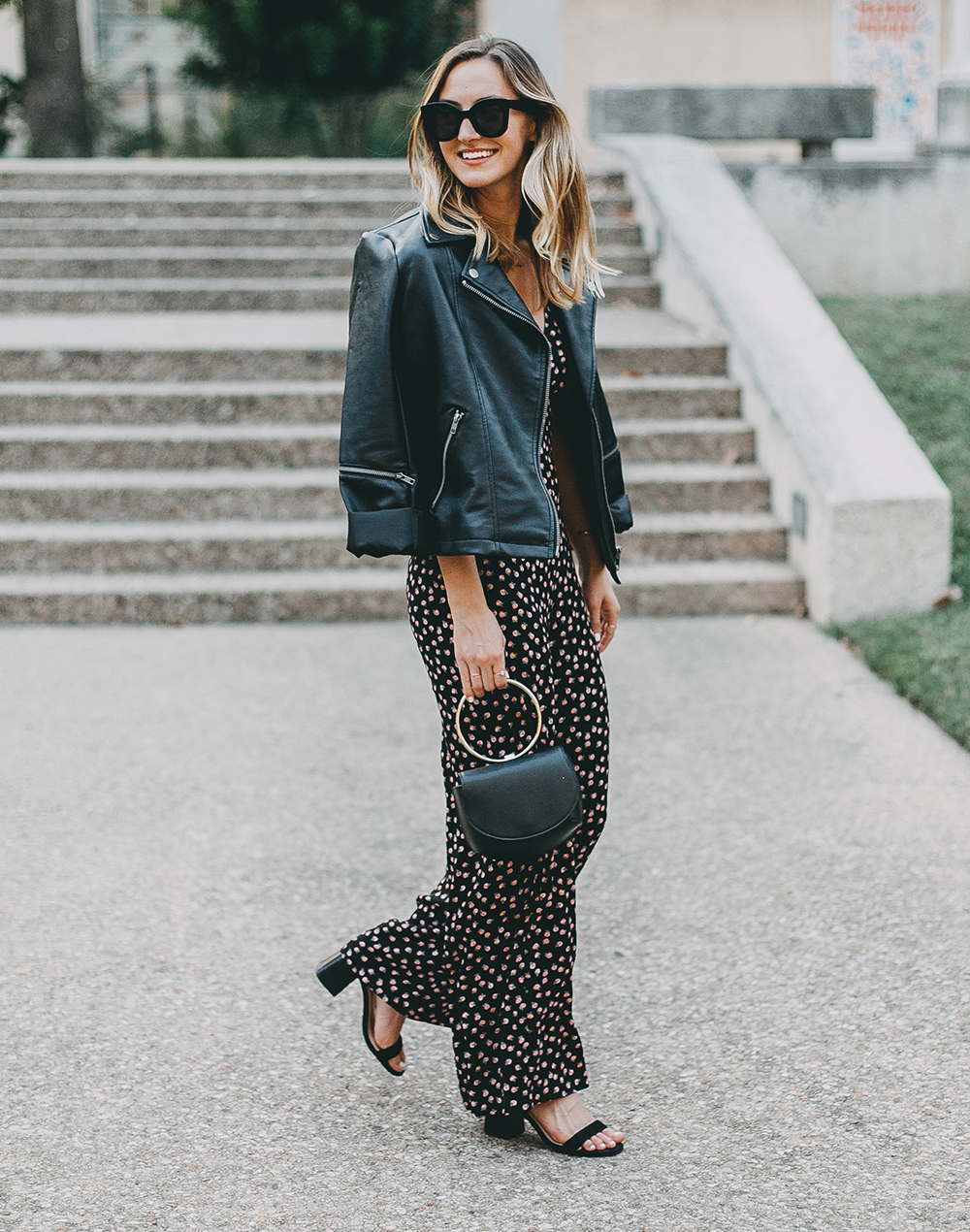 Happy weekend, loves! Any big plans on the agenda? Blake and I celebrated his cousin's 50th birthday with a giant shindig last night and we had so much fun! It was "decade" themed – so guests wore costumes from any decade between the 70s-90s…everyone got decked out! Blake went as 1970s John McEnroe and I dressed as 70s tennis pro Chrissie Evert…wigs, sweatbands, tube socks…we went full-on major dork mode (…the best!). Anyhoo, it's currently 6pm and I am still recovering from my hangover (…if that's any indication of a reaaaally solid night haha) and sore from all the dancing! Blake literally had to drag me off the dance floor and to our car…get some tequila in me and apparently I go from calm granny to crazy party girl…ha!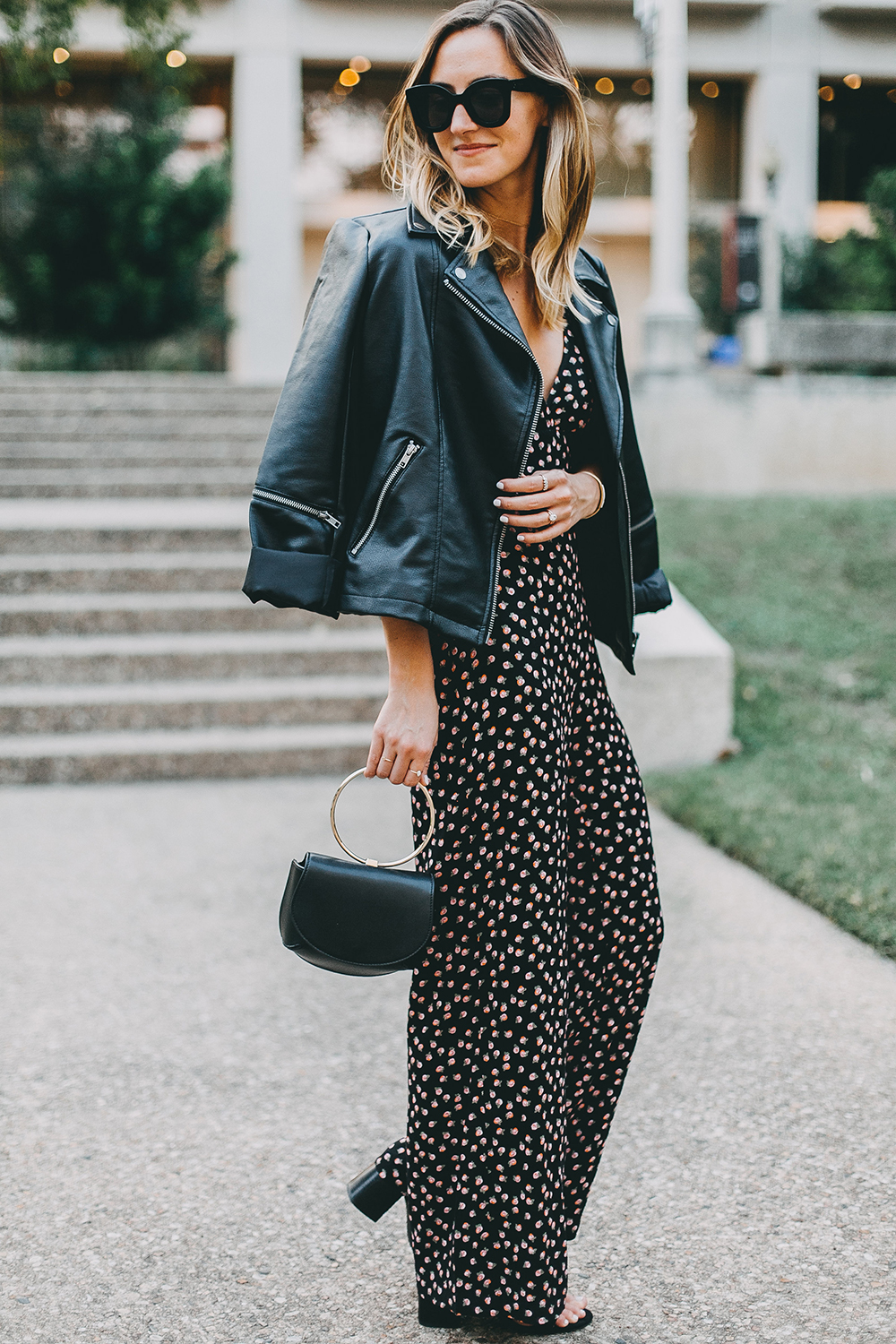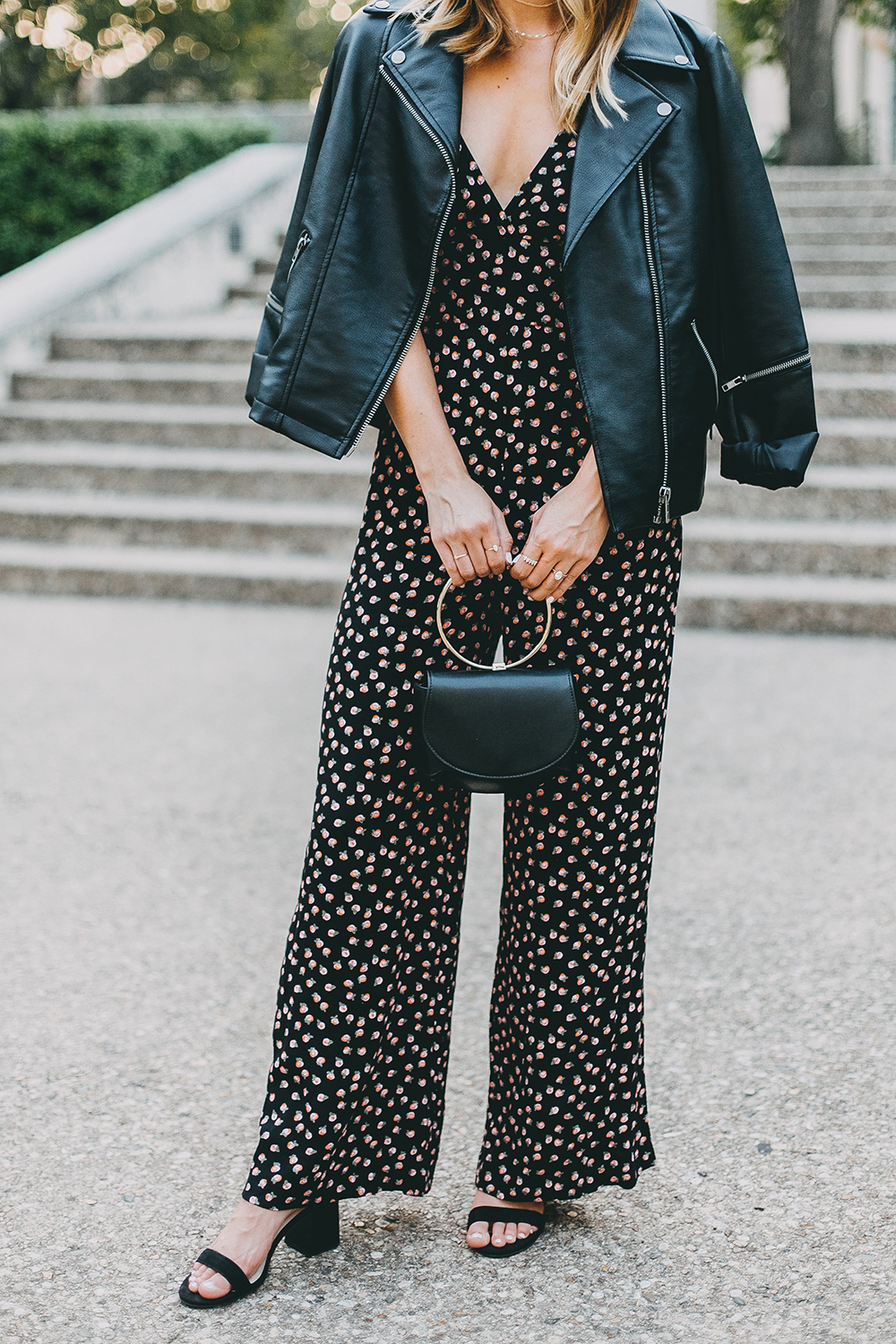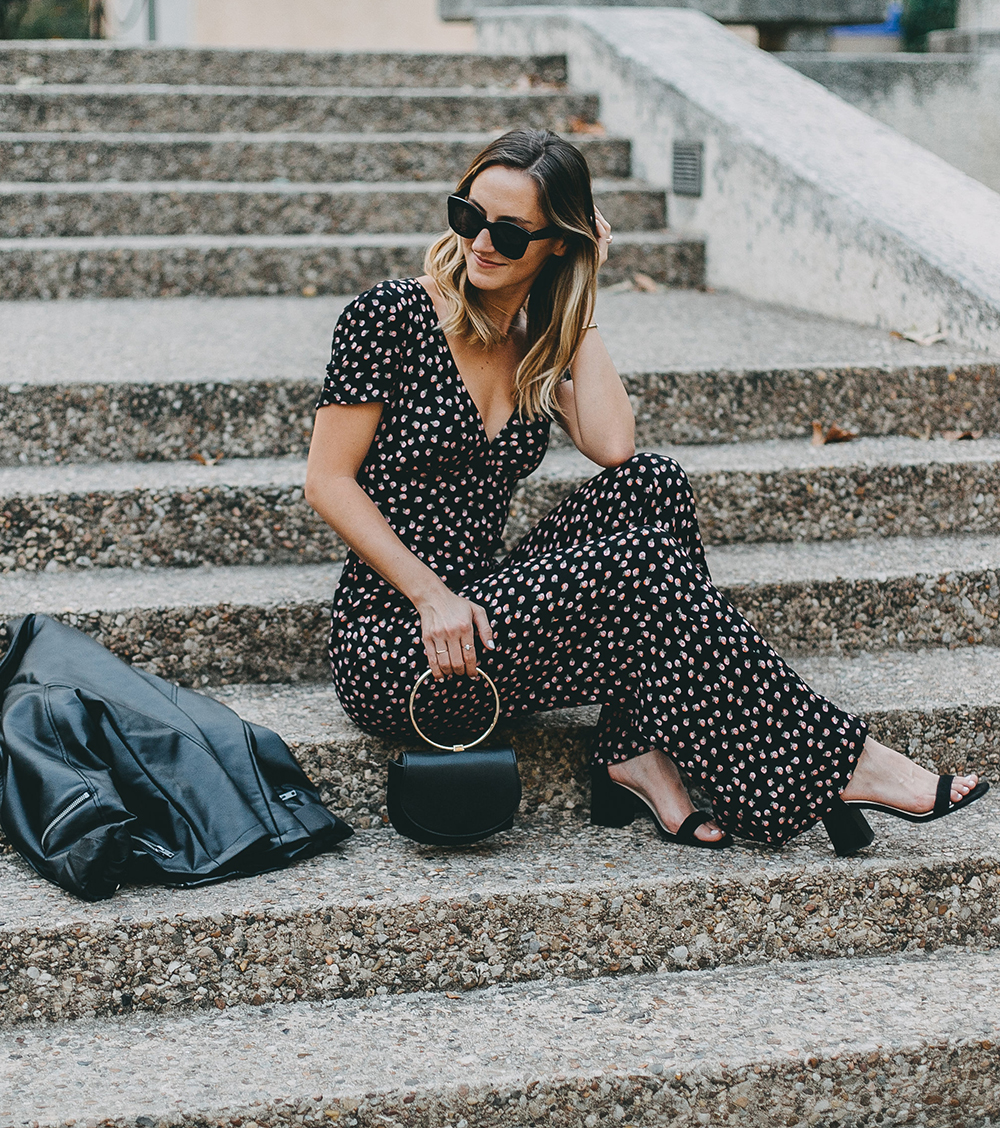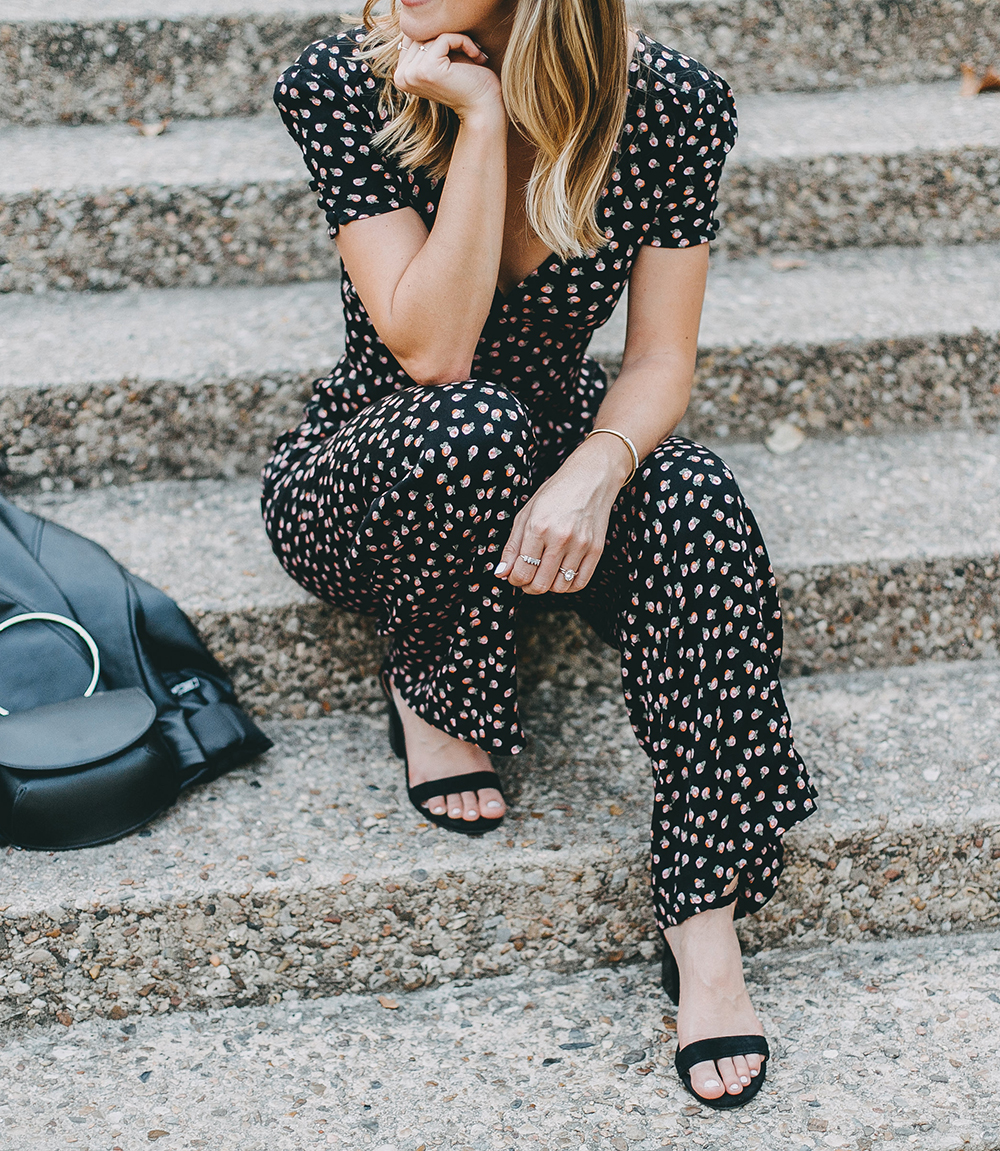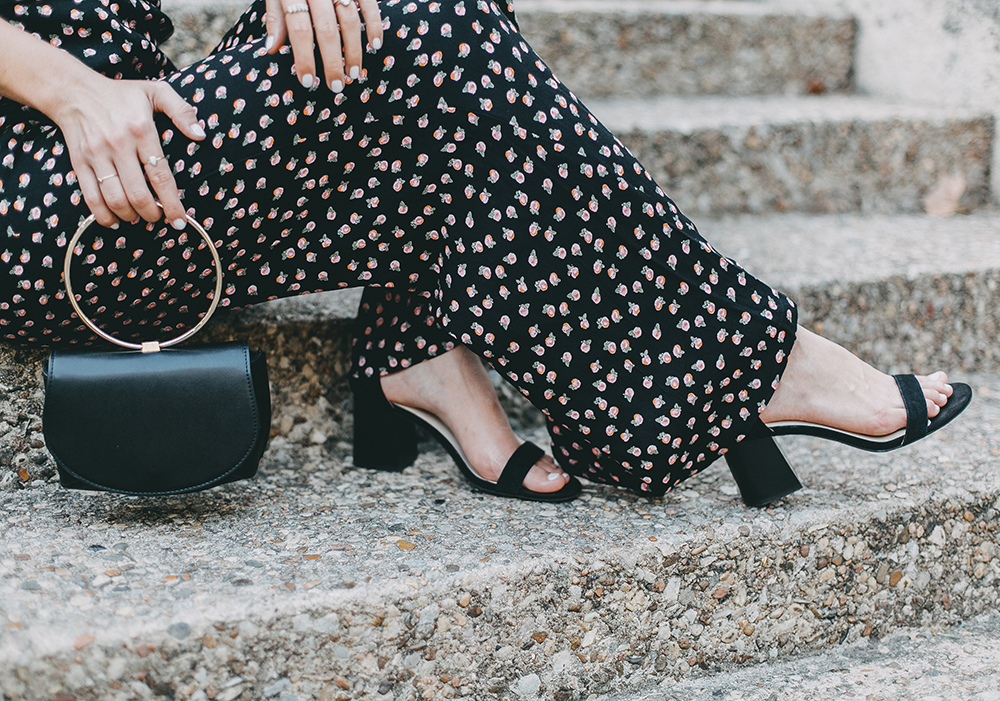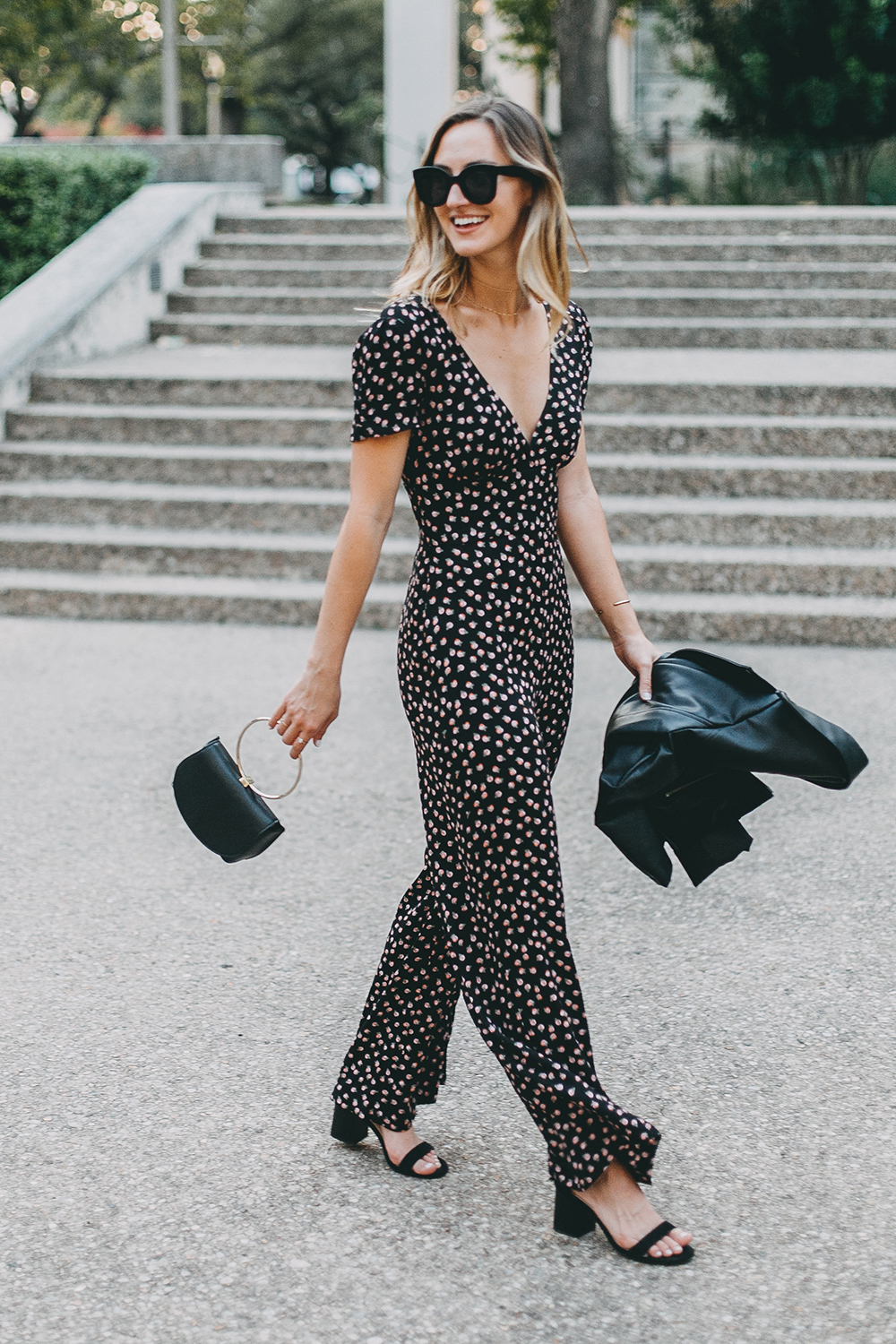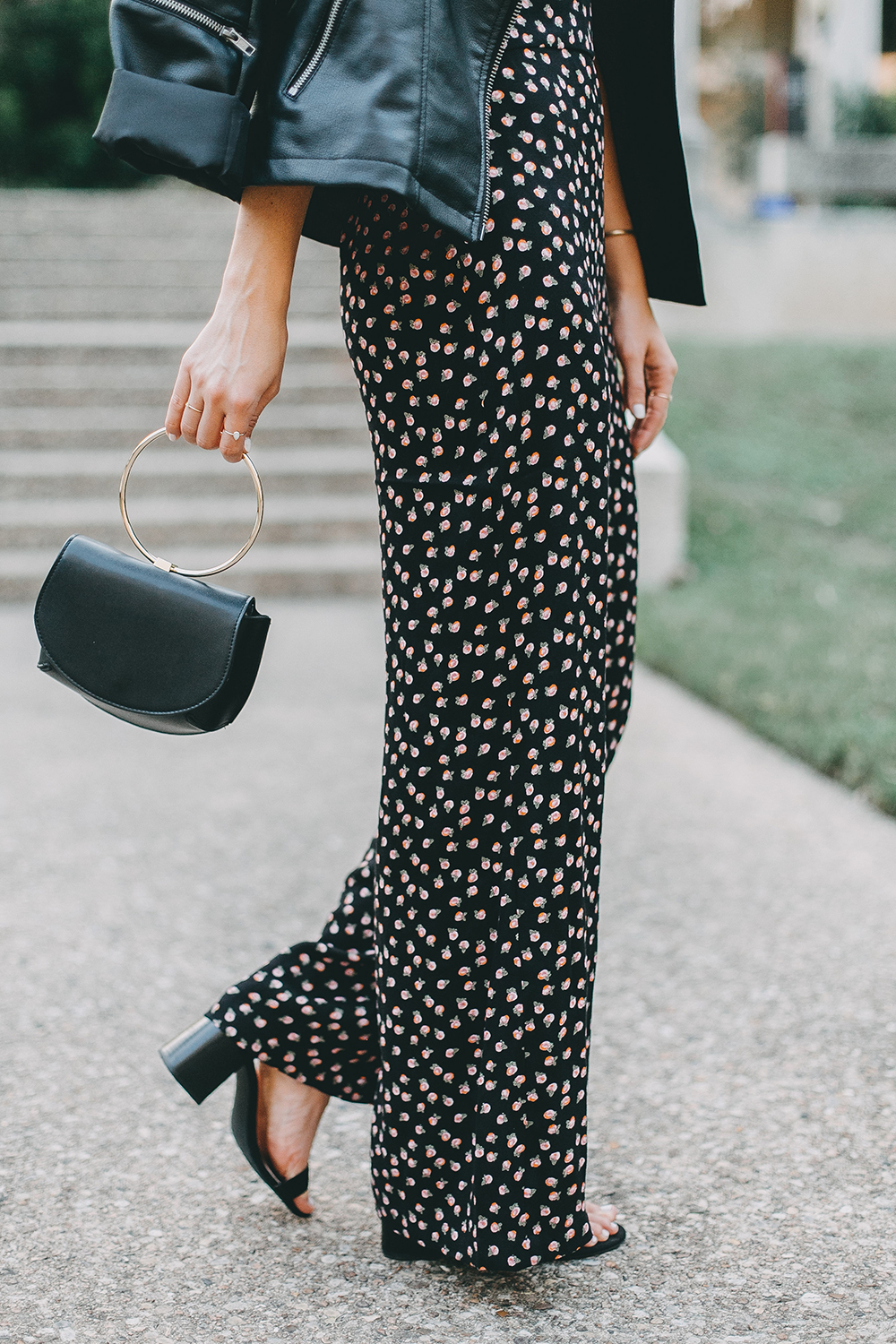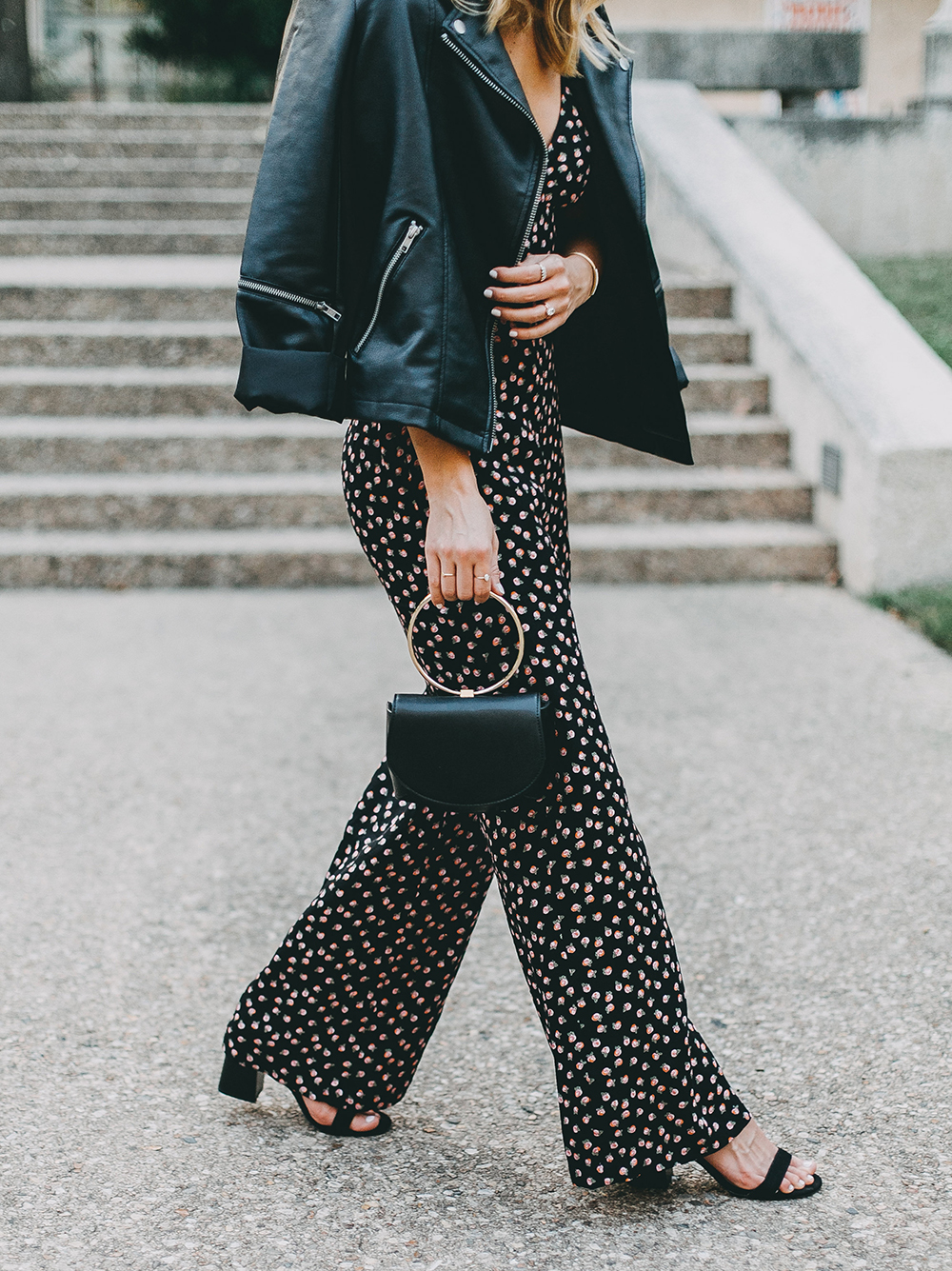 Aaaand onto this stinkin' adorable jumpsuit and leather jacket combo! Ohh my goodness, this jumpsuit is seriously PERFECTION. It's by Free People and I love the feminine floral print paired with an edgy moto jacket. My jacket is from ASOS and it's "vegan leather" – great price point and love the fit!
Blake and I have a fun date night planned for this upcoming Thursday…going to a nice dinner then to see John Mulaney standup (eek, gonna be hilarious!), so this jumpsuit + jacket combo will be so perfect!
Alrighty gals, I'm off to drink more water and do a whole lot of nothing until this hangover of death subsides! Sometimes I think back to my college days and have ZERO idea how the heck my body bounced back…5 years later and things have changed a LOT, ha!
Hope you have a wonderful weekend!! XO
**Photos by Anna Szczekutowicz Photography
jumpsuit – FREE PEOPLE (wearing size 0) / jacket – ASOS / heels – SEYCHELLES / sunglasses – CELINE / handbag – ASOS

SHOP MORE JUMPSUITS