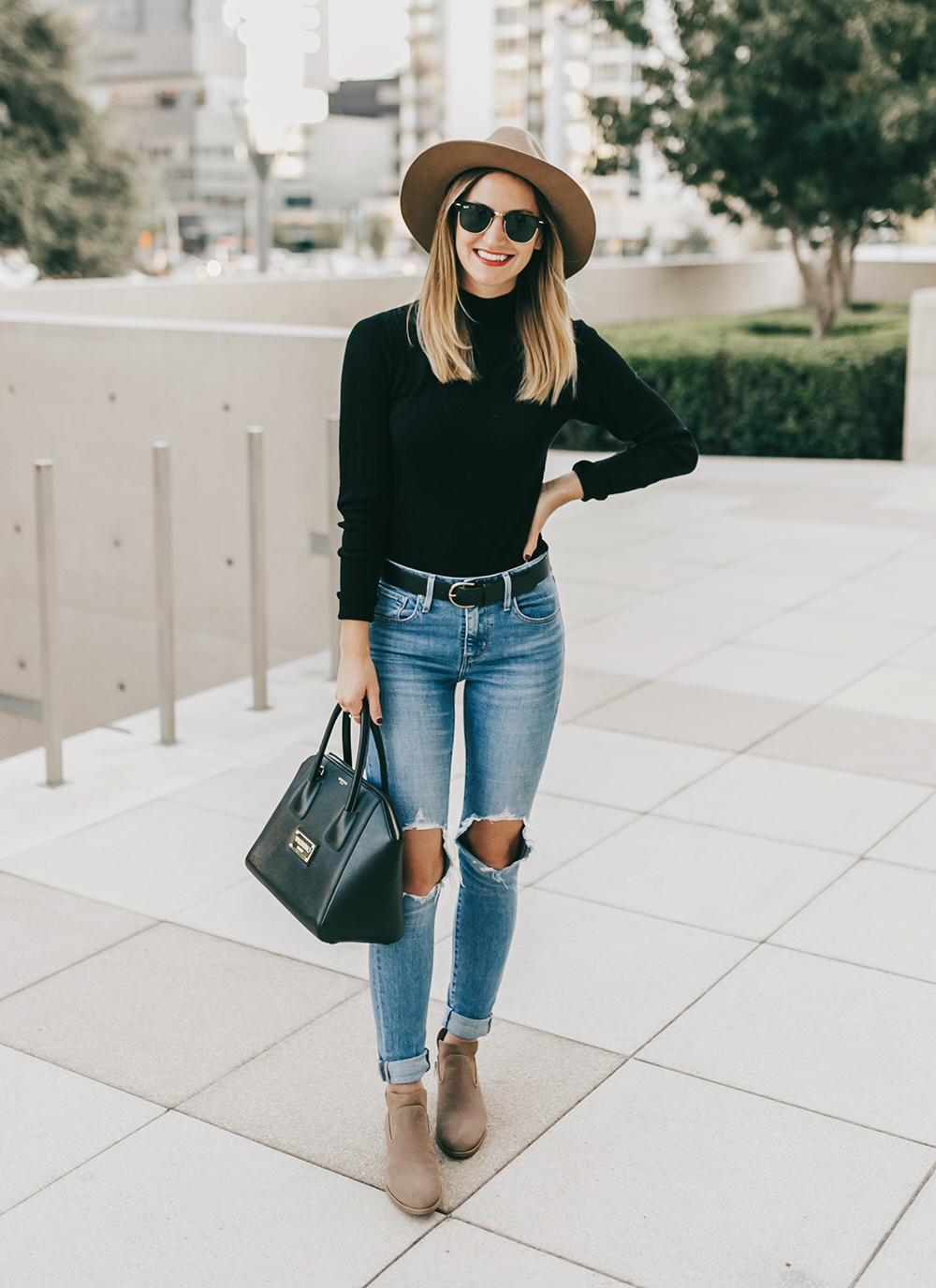 Hey gals! How's your week going? I've been battling a serious case of the flu the last couple of days and thus, been in a bit of zombie-mode. Sleeping a lot, drinking tons of fluids and watching too much Real Housewives (…seriously someone stop me….it's getting out of hand, ha!). This morning I felt well enough to edit some outfit photos from the weekend and I'm excited to share a go-to fall uniform (…and head-to-toe neutrals look) featuring a killer pair of ankle booties (and a fun red pair further into this post…).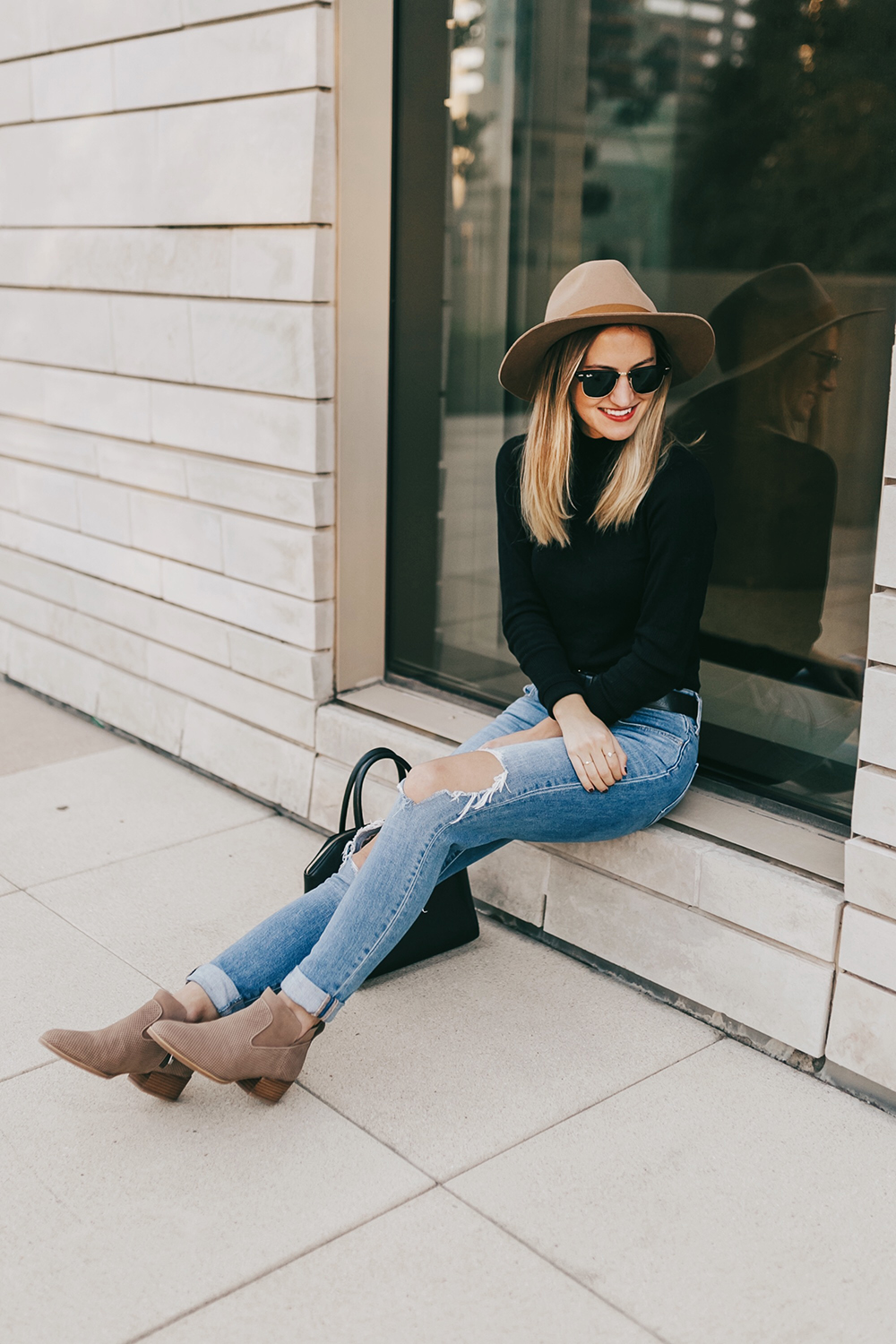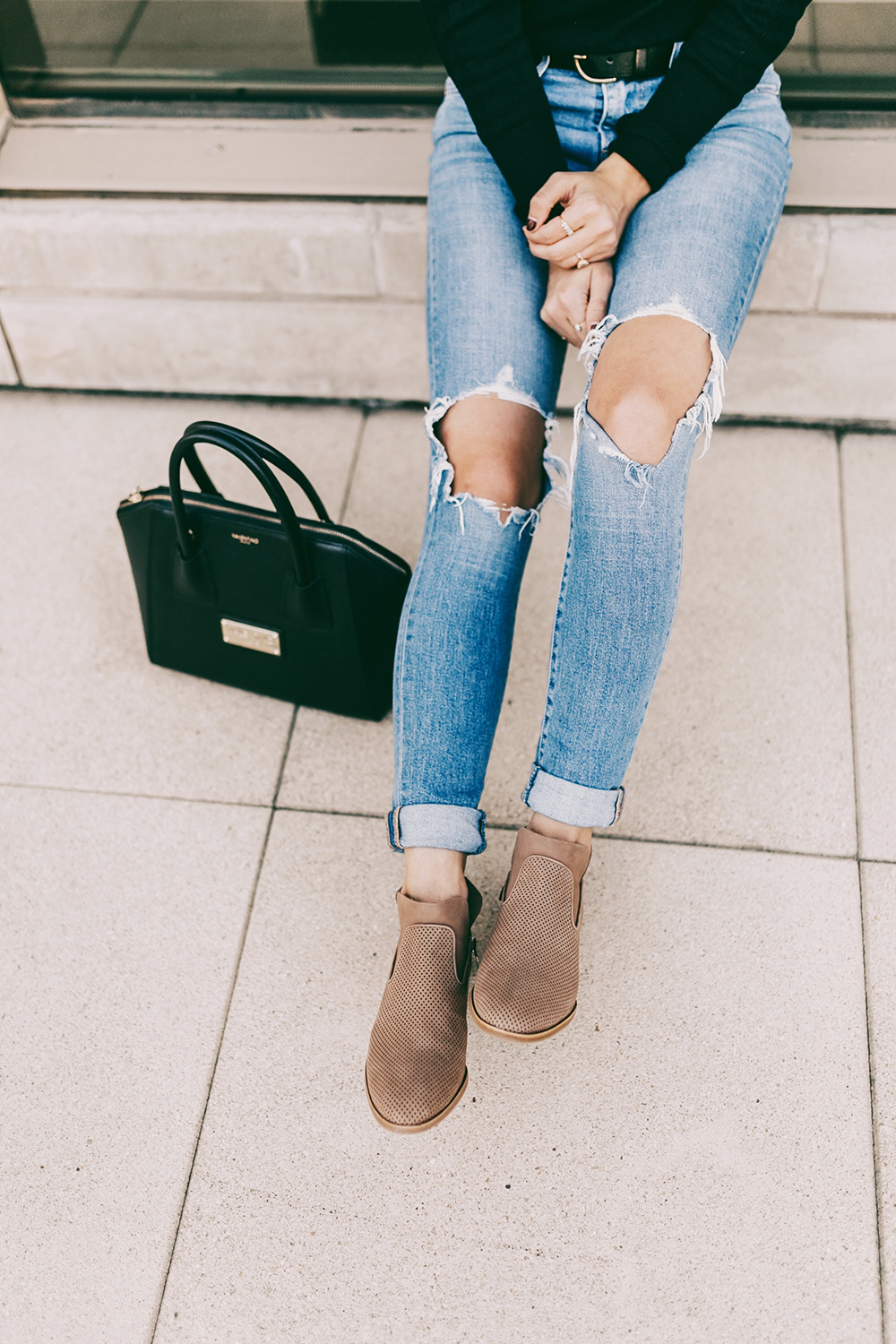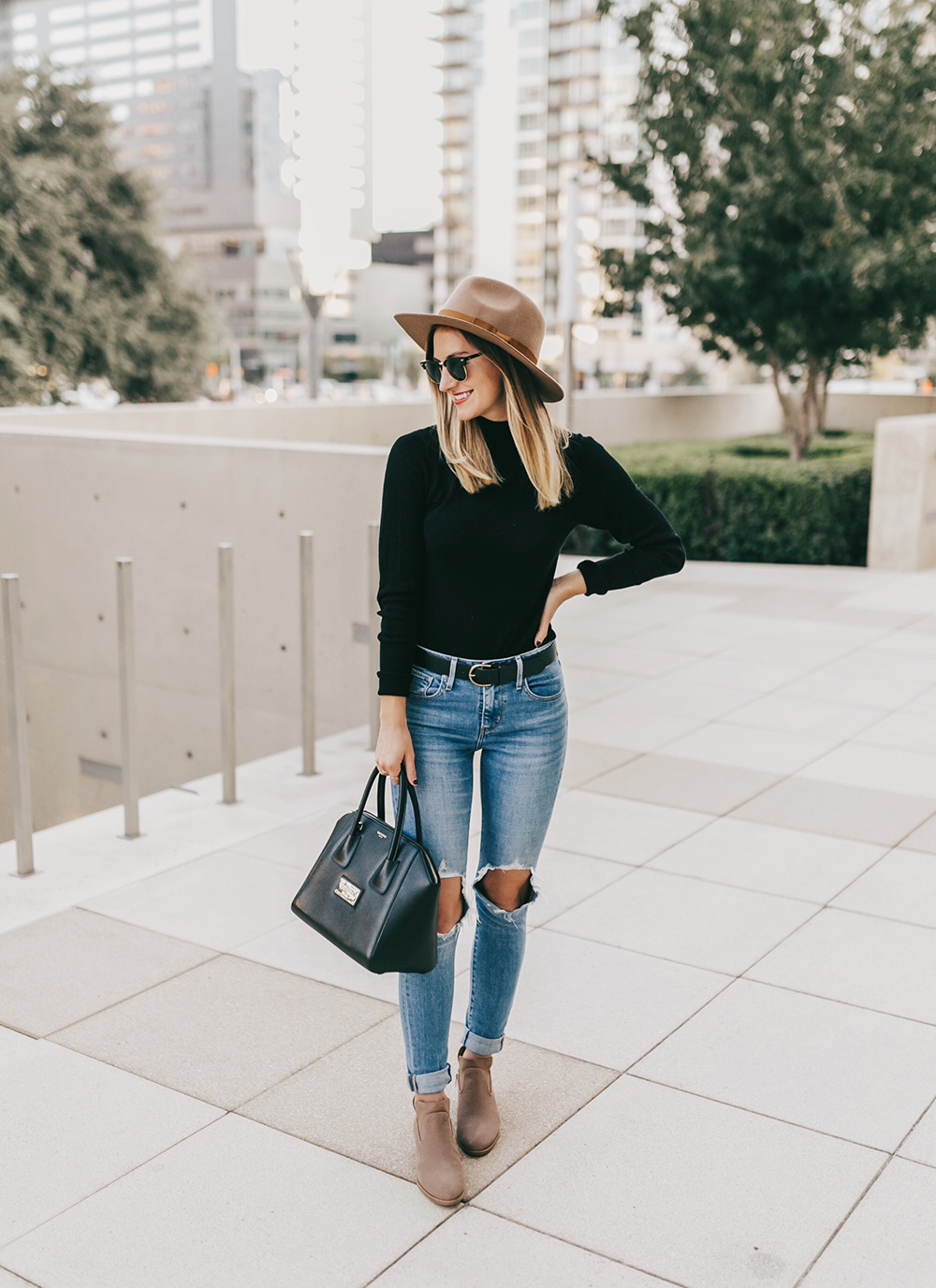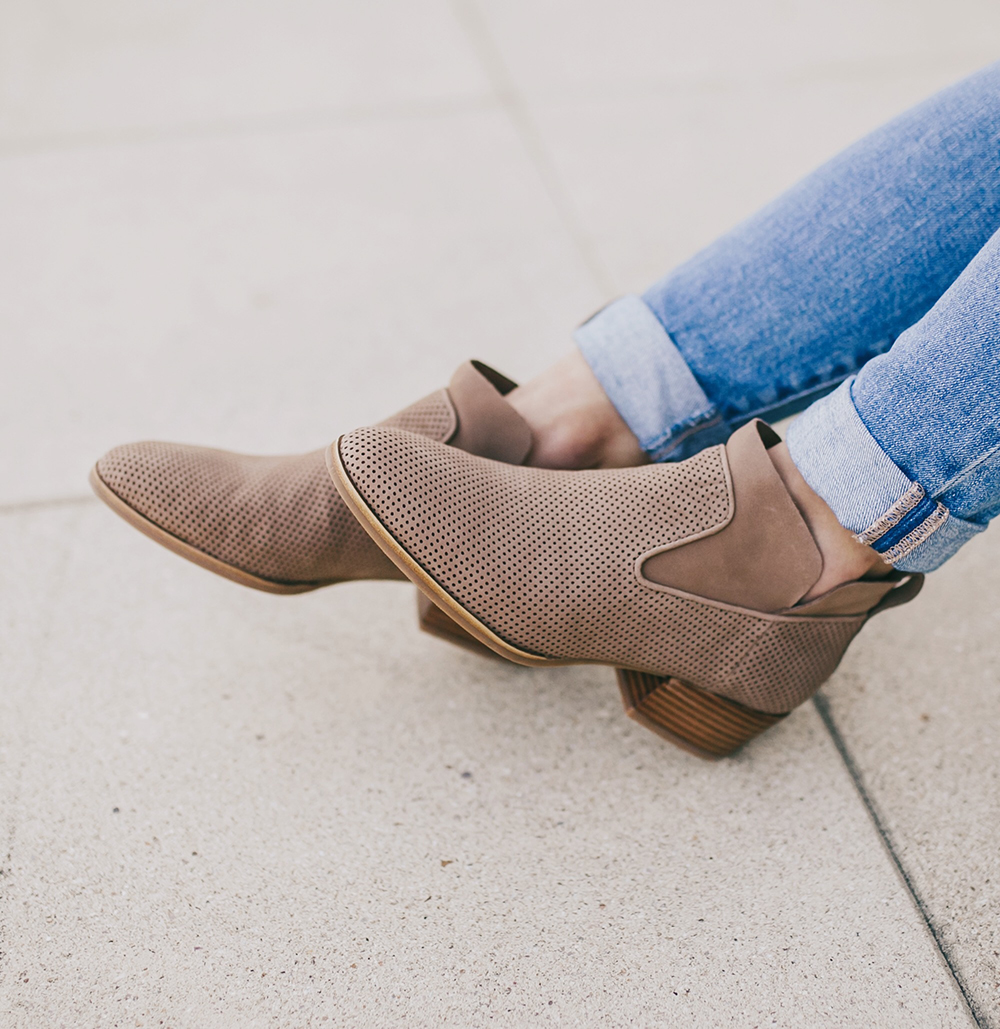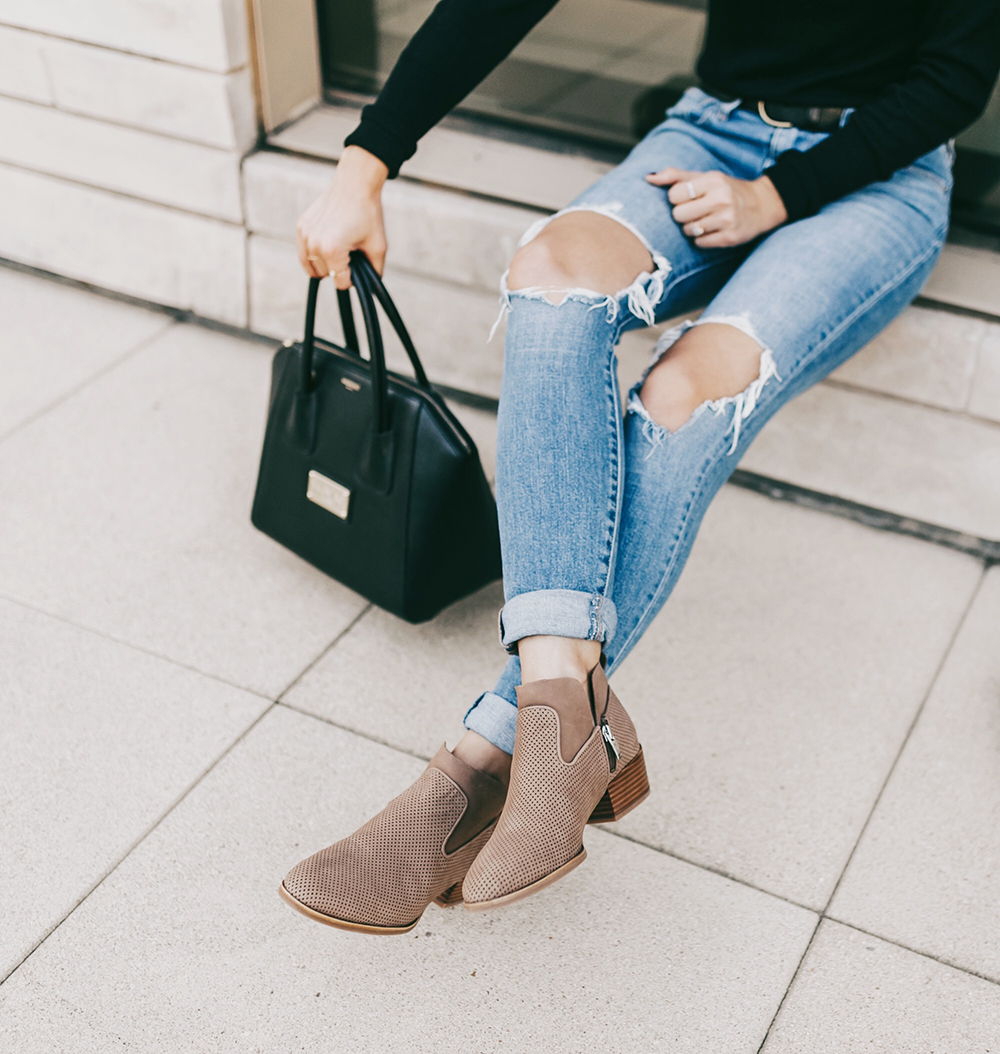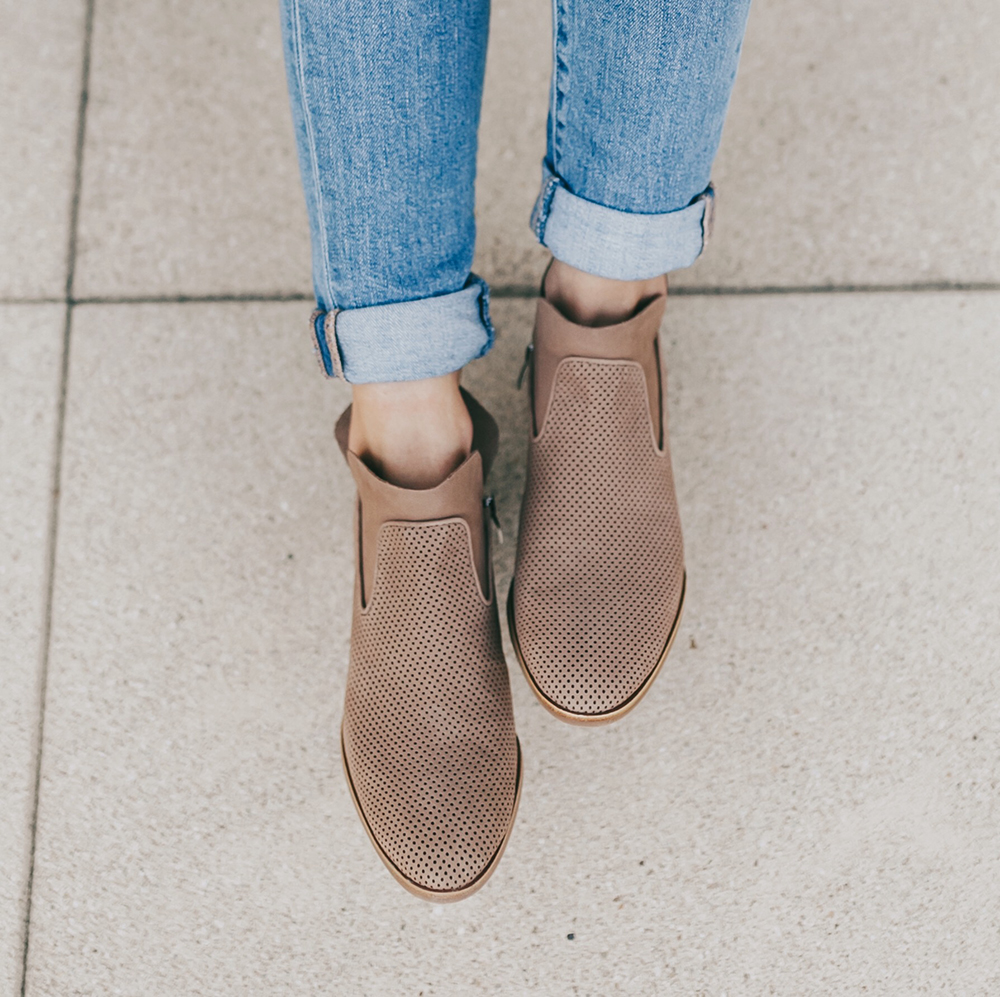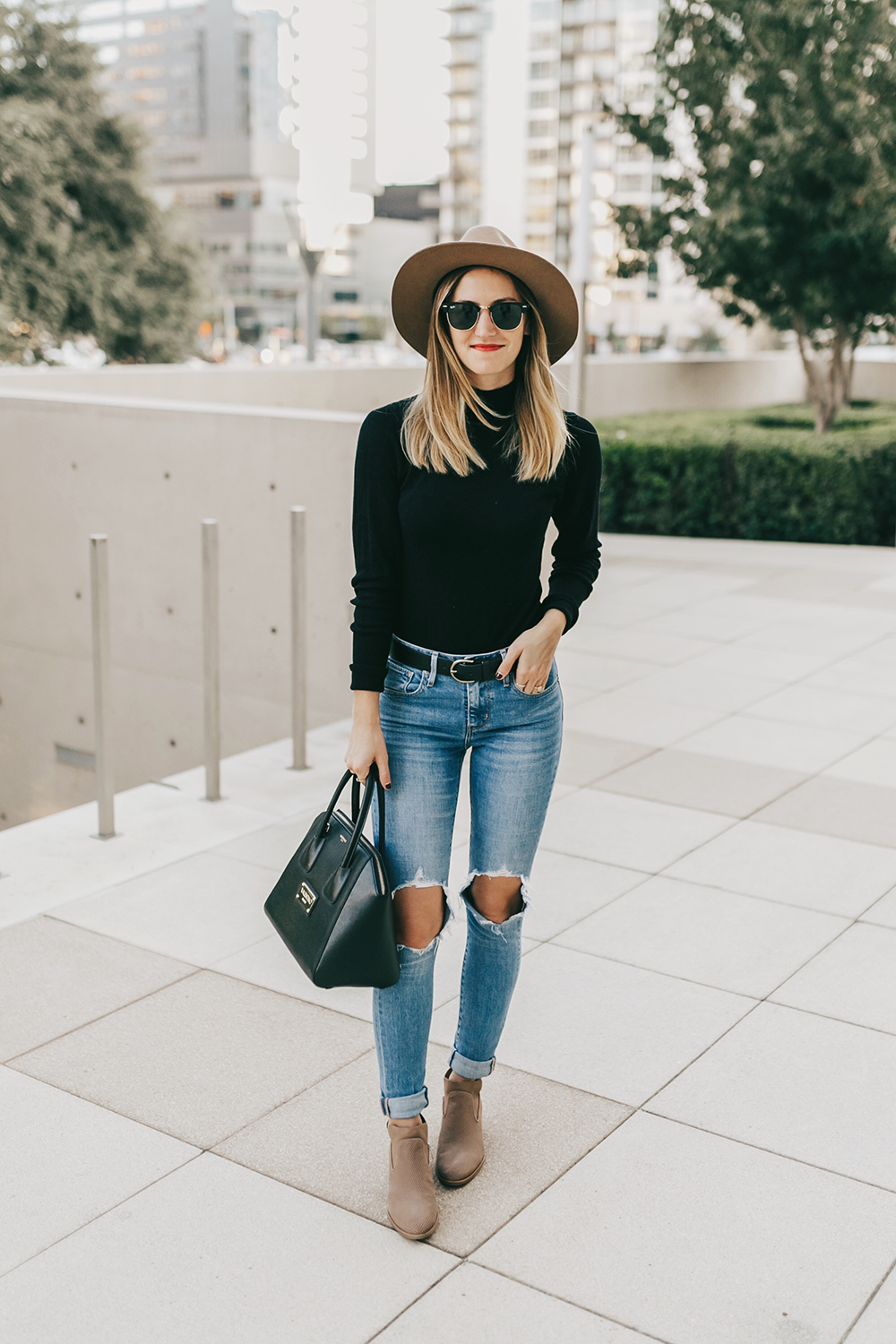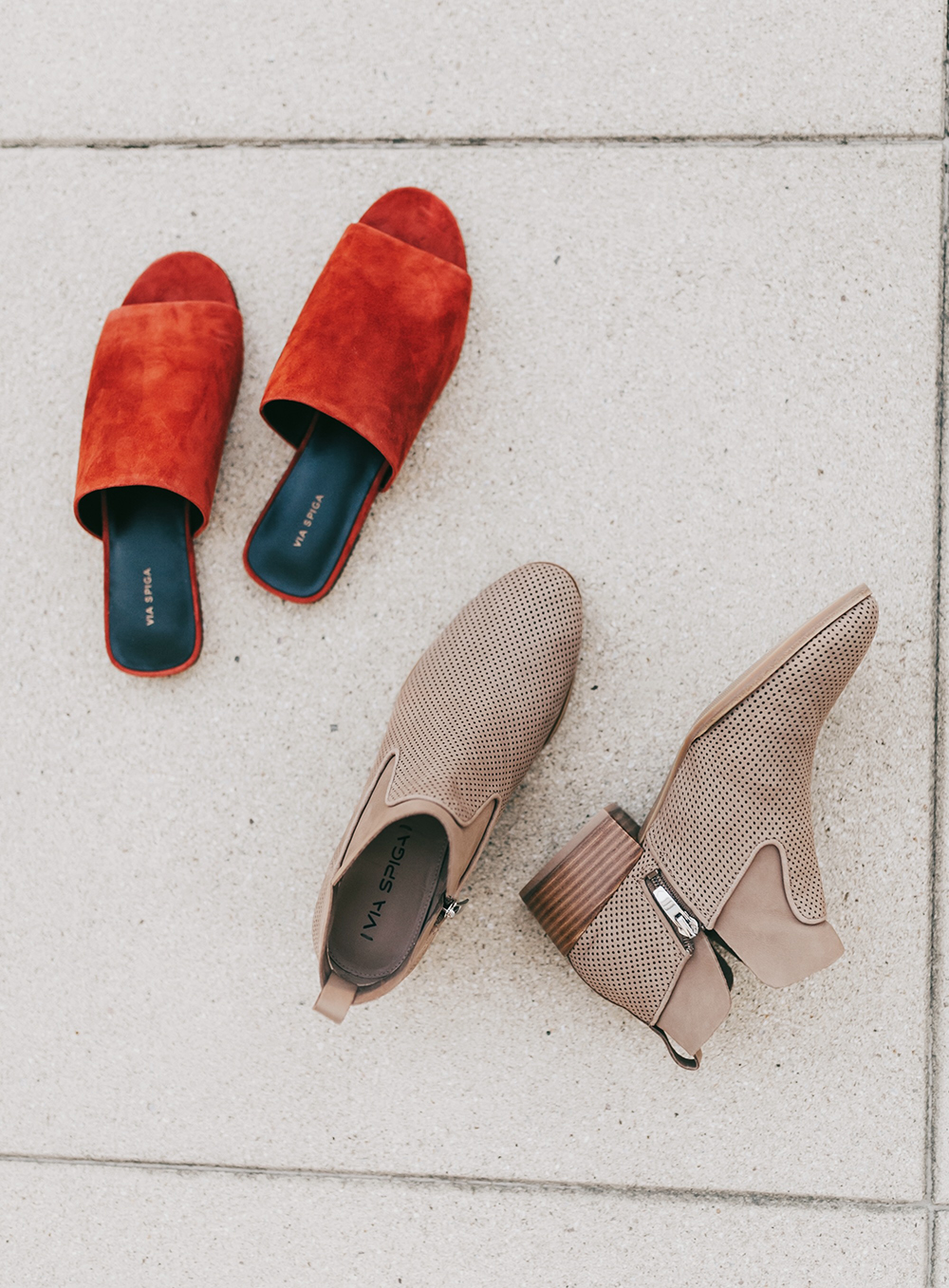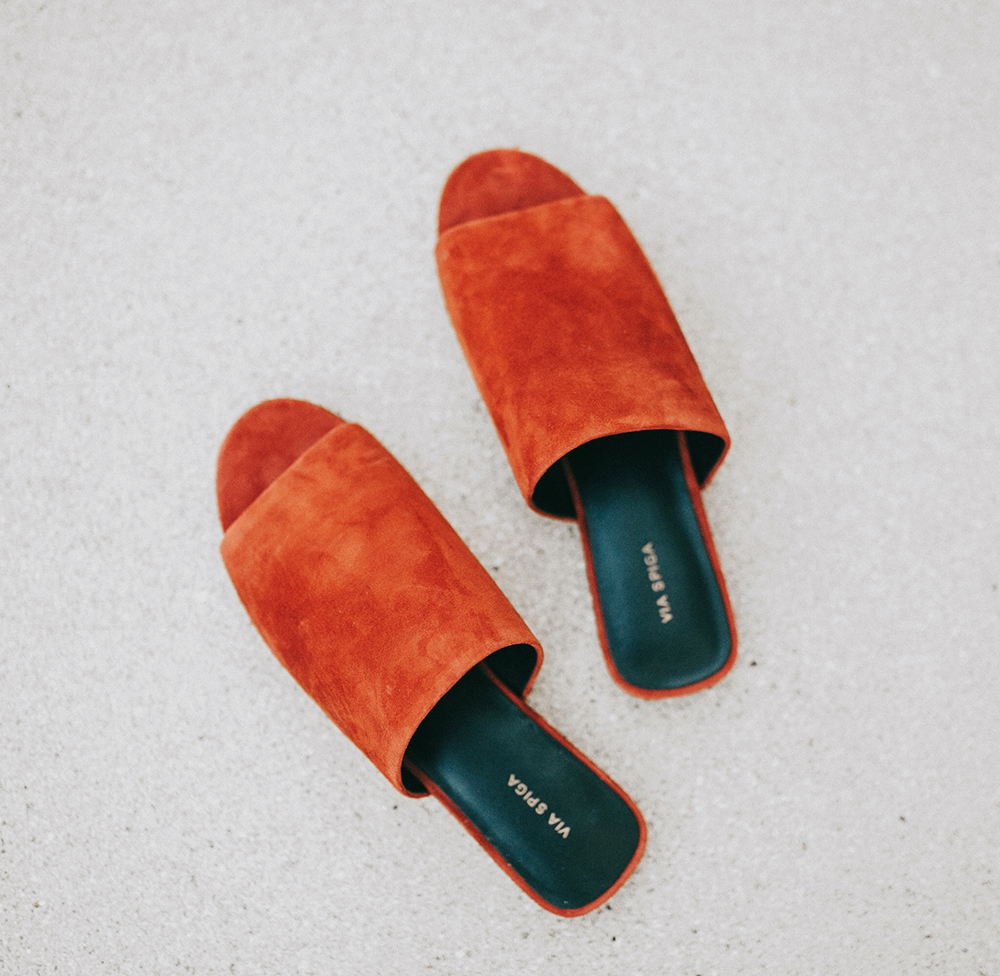 The new Via Spiga collection at Bloomingdales is SO BEAUTIFUL! Tons of fashion forward and on trend staple kicks to keep you chic and up to date this fall. I am never one to shy away from scooping up a solid neutral pair of ankle booties, and the perforated detailing and ultra soft leather (truly, it's buttery soft) had me adding them to my cart without a second thought.
That fun red pair of slides is a step outside my comfort zone (…you see what I did there? 😉 ), but I am looooving the gorgeous, rich poppy red color and the classic slide silhouette that's so popular right now. Blake may not understand these (ohhh men! 😉 ), but I certainly love them!
Bloomingdales has such an amazing selection of fall staples to keep your wardrobe on point throughout the new season! I'm a big fan of the higher end brands they carry and it's always so much fun to treat myself to something special. Sharing my full outfit details below! (…Linking to a similar top, mine is an oldie but a goodie!).
BOOTIES / JEANS / TOP (similar) / SLIDES / HANDBAG (similar) / SUNGLASSES / HAT (similar)

A big thank you to Bloomingdales for sponsoring this post! All opinions are my own.