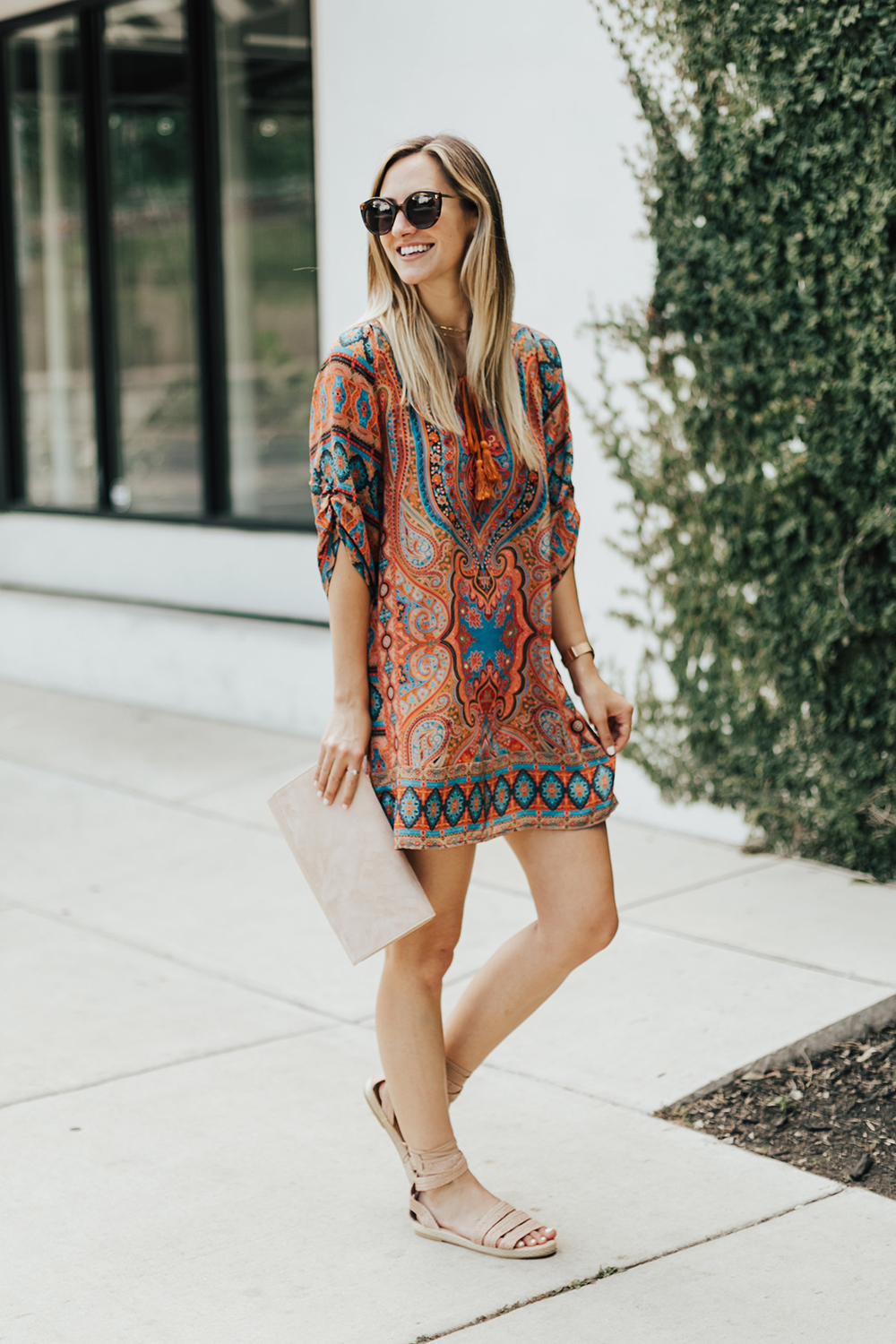 Happy Wednesday, friends! You won't see me rock vibrant prints very often, but when they're tailored to my style by the fine folks over at Stitch Fix, I may just give them a try! (…Okay, and love them, too!). We're inching closer to summer (…and it already feels like summer in Austin, ah!), so adding some airy shift dresses to your wardrobe right now is a definite do.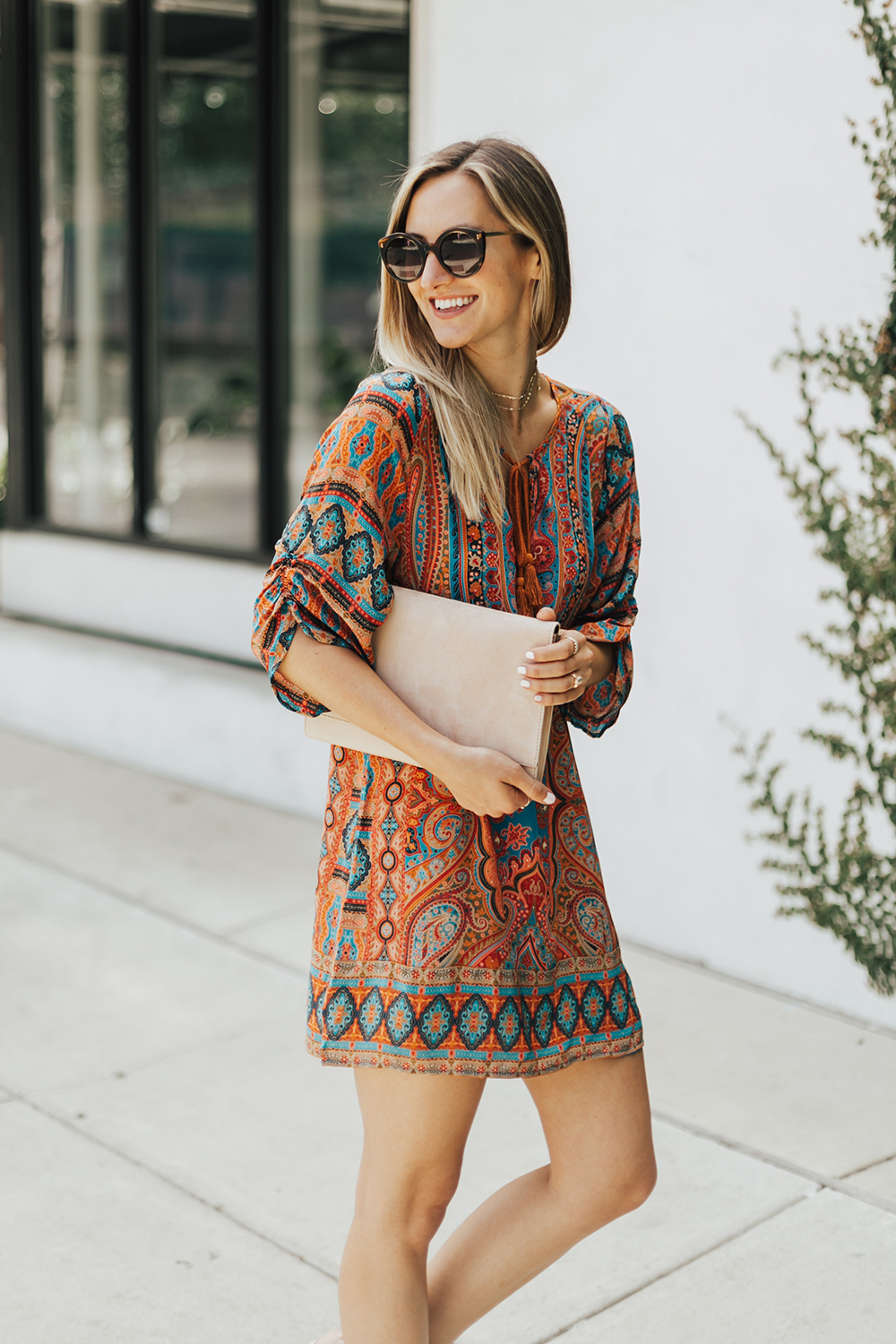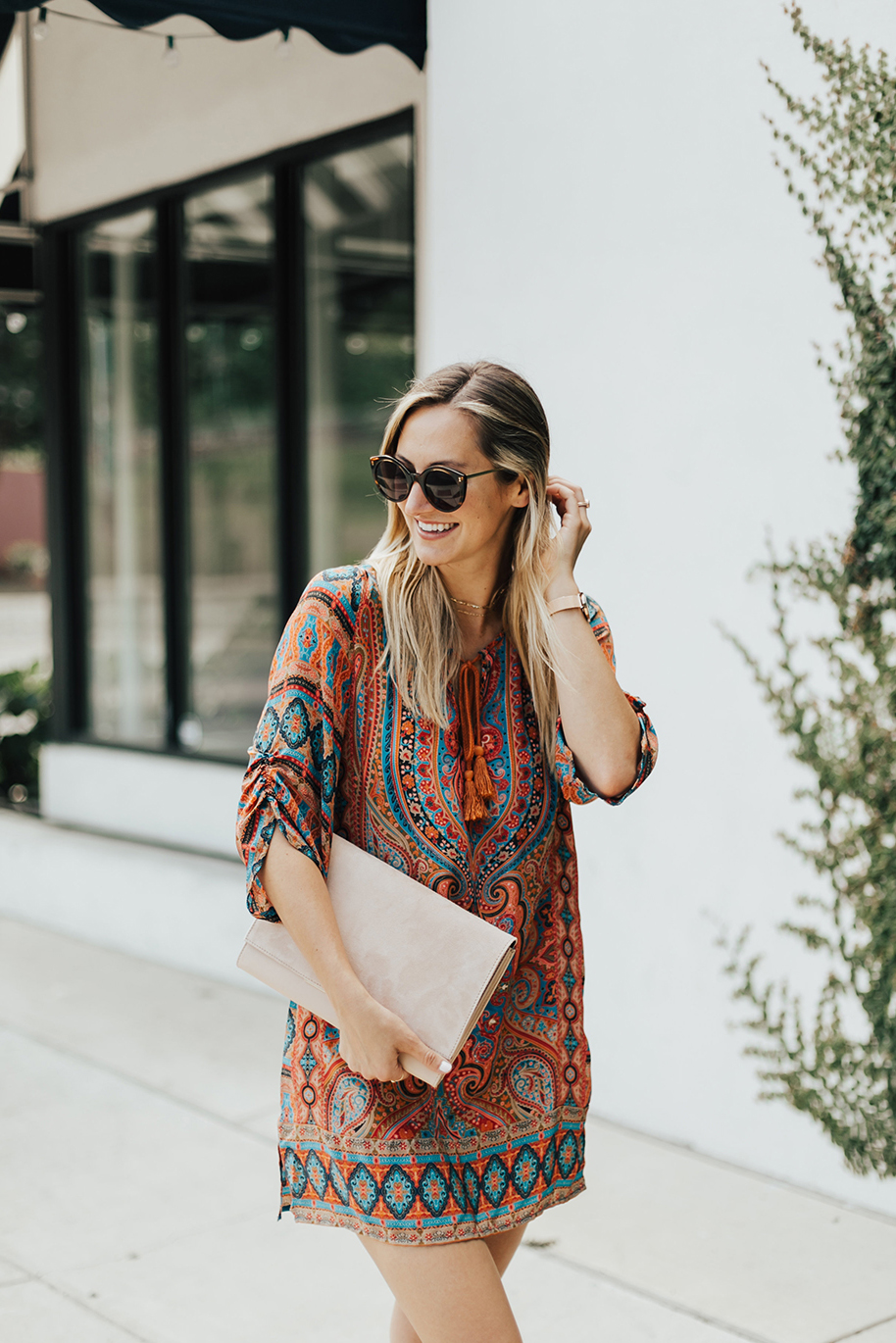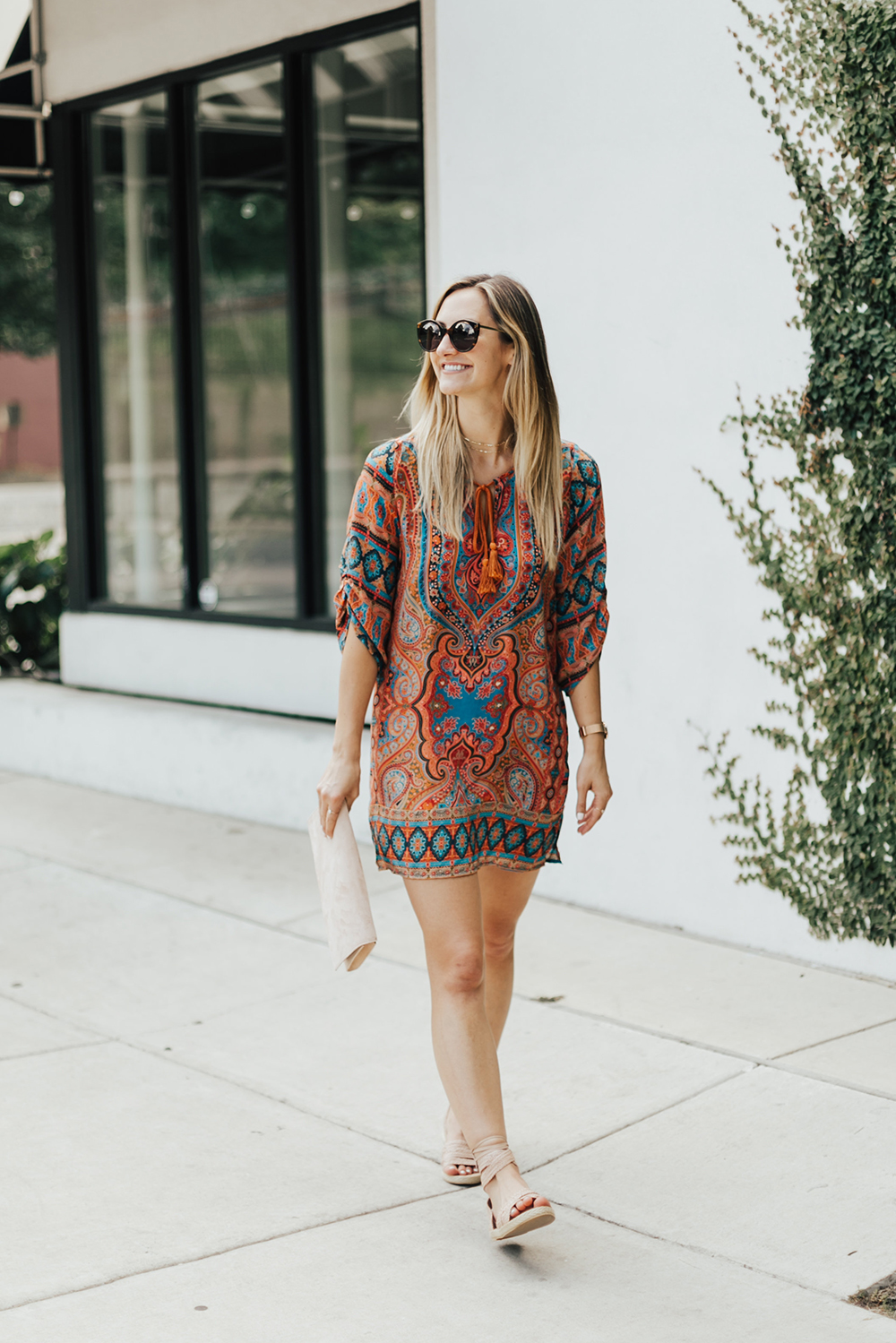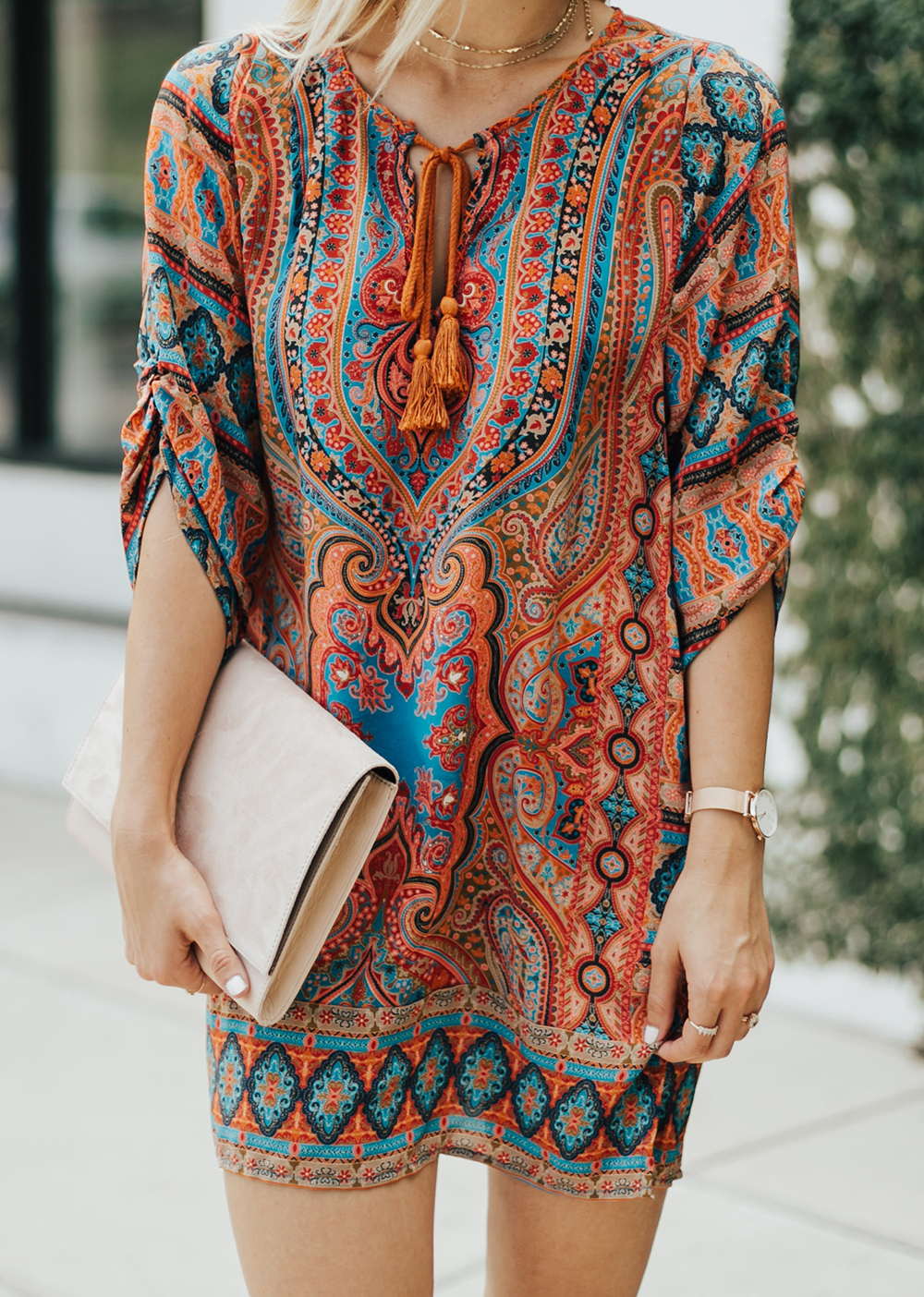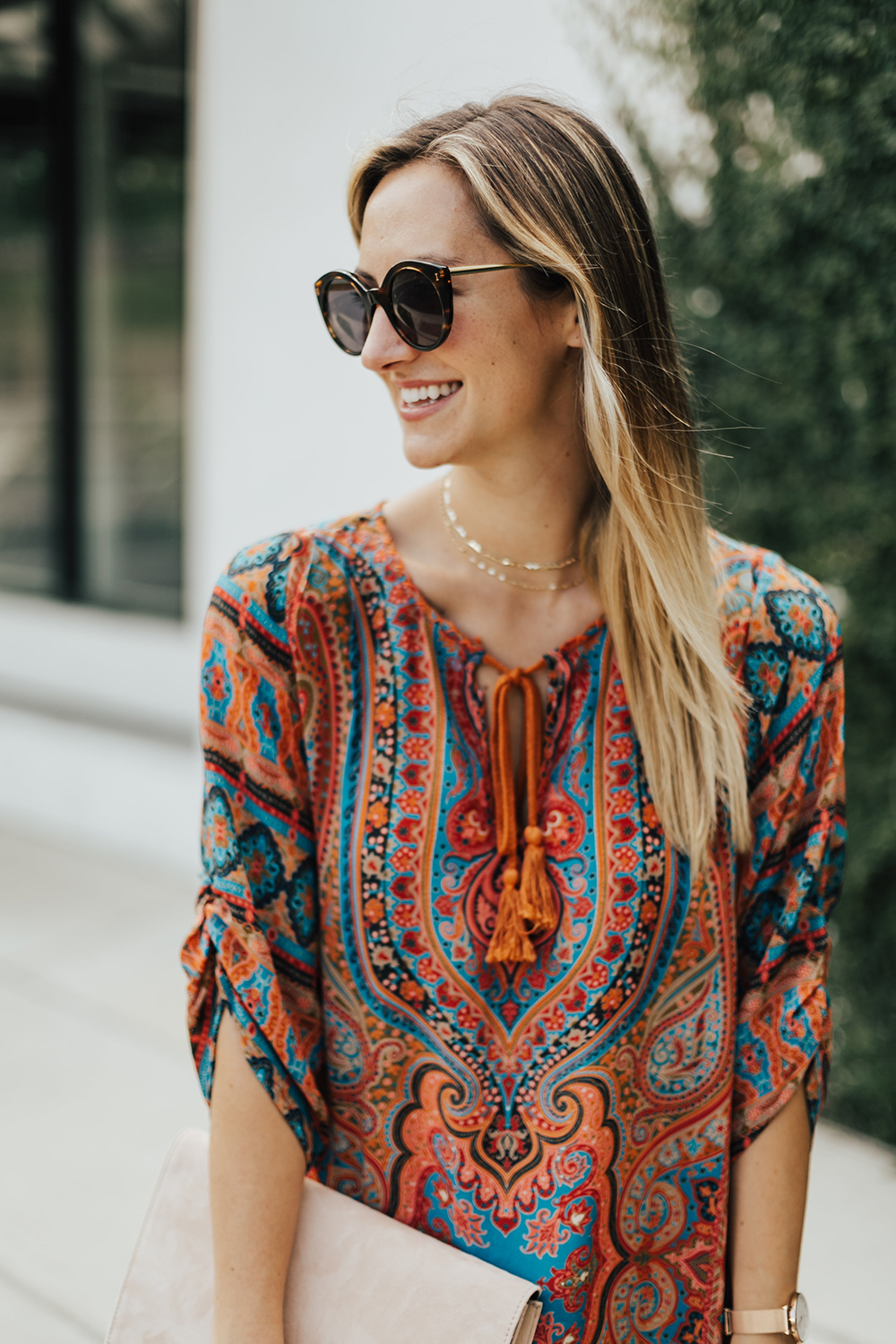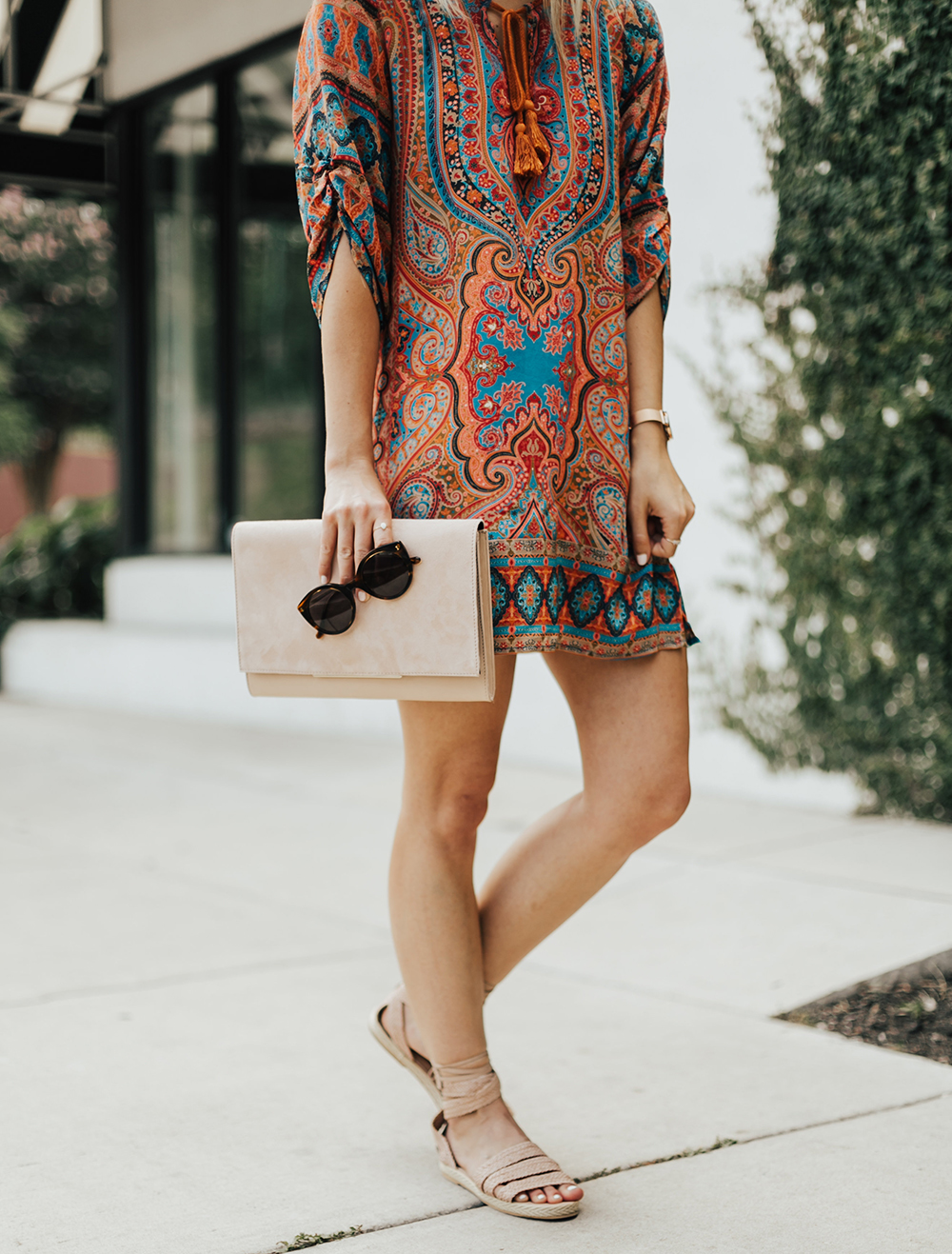 Have you heard of Stitch Fix? It's an on-demand styling service that is pretty darn spot-on. You fill out a questionnaire (with budget options & lots of visuals – it's super fun, ha!) and whenever you're ready to receive your "fix," their team of stylists works to send you a few pieces and supplemental accessories they believe will align with your sense of style. The best part? You only pay for the items you keep! It's a great way to build your wardrobe over time (…and let someone else do the work!). If you're not feeling the pieces they send, you just ship them right back (for free, yay!) – it's painless and simple!
My sister-in-law has been a big Stich Fix shopper for a while now – she's a mom to two toddlers, so her schedule doesn't exactly allot for an afternoon leisurely strolling around the mall. For anyone who is too busy to go shopping or perhaps needs some assistance with styling, it's an awesome way to try on clothing in the privacy of your own home – and shop current, on-trend items, too, picked out by their expert team of stylists.
Stich Fix has a branch in Austin and last year I had the pleasure of touring their office and meeting some of the team – everyone was so sweet and super passionate about helping women find clothing that makes them feel confident and beautiful. …And y'all know I am ALL about that mission! I love the convenience factor of online styling (of course!), and was very impressed with the beautiful options they sent for me to try out this month. (Funny enough, they sent a Splendid dress…and I just wrote about how much I love that brand in my post on Monday, ha!). See what I mean? They definitely work to understand your particular style preferences!
For reference, my dress and necklaces are from my April Stitch Fix box…how cute are those dainty chokers?! Definitely excited to keep those around!
You can learn more about Stitch Fix here. I'd love to know your thoughts if you've used it before or are planning to give it a try! XOXO
**Photos by Brandon Hill Photography
A big thank you to Stitch Fix for sponsoring this post! All opinions are my own.