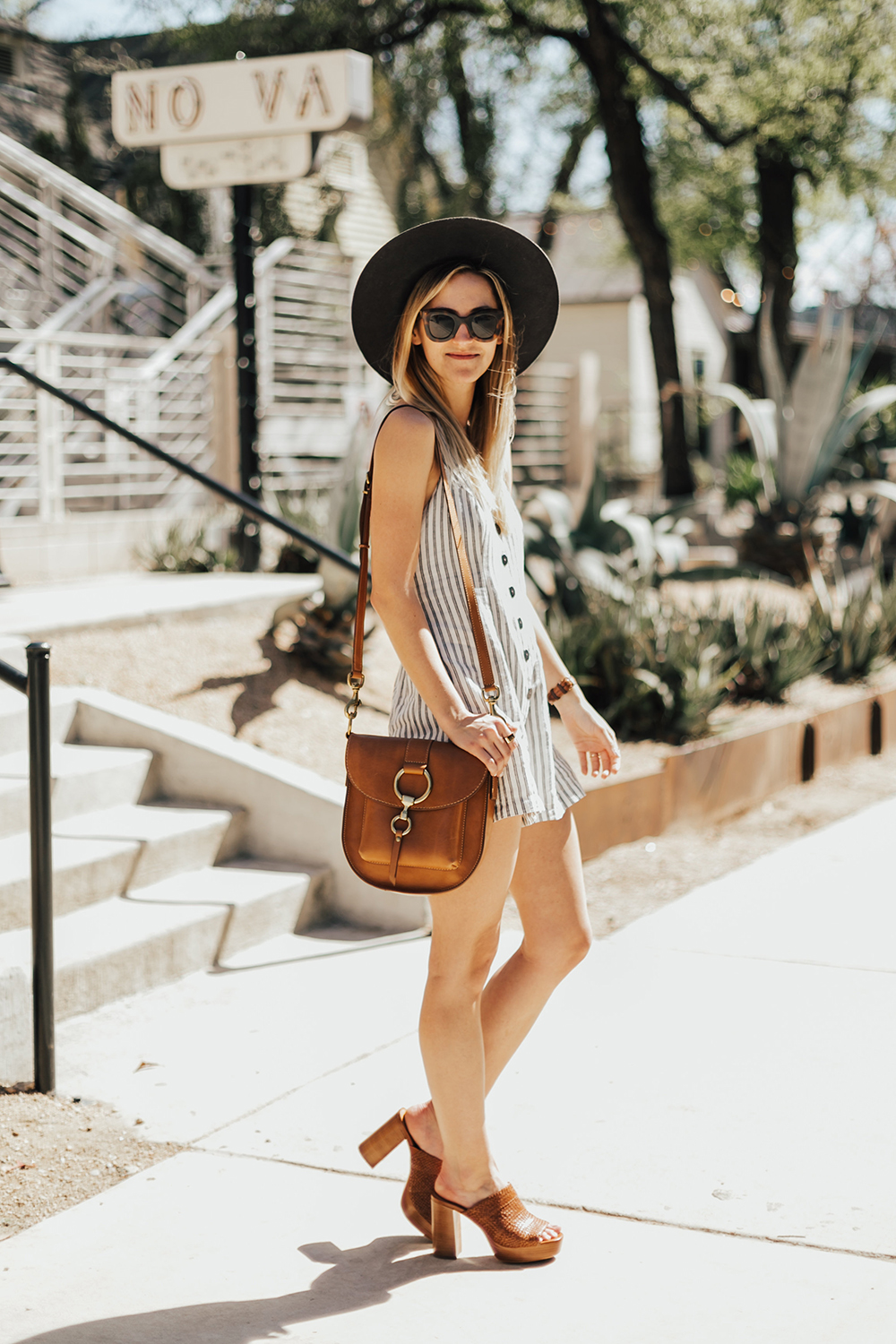 Happy Monday, friends! Phewwww WHAT a week last week was, ha! Let's just say I probably napped for like 30 hours straight this weekend. Needless to say, I had a total blast at the festival moseying from event to event with my bestie, Elissa (my extremely hilarious, adorable blondie babe in all my Insta Stories last week – we've been bff's since high school!), and it all started with the CLIF Bar Bash hosted at Blackheart on Rainey Street…and it couldn't have been a better start to the week!
Before I share more about this look/the shindig, I must give a shoutout to my photographer Brandon Hill for being a TOTAL rockstar and braving the festival madness to come shoot this look…you are AWESOME & very much appreciated!!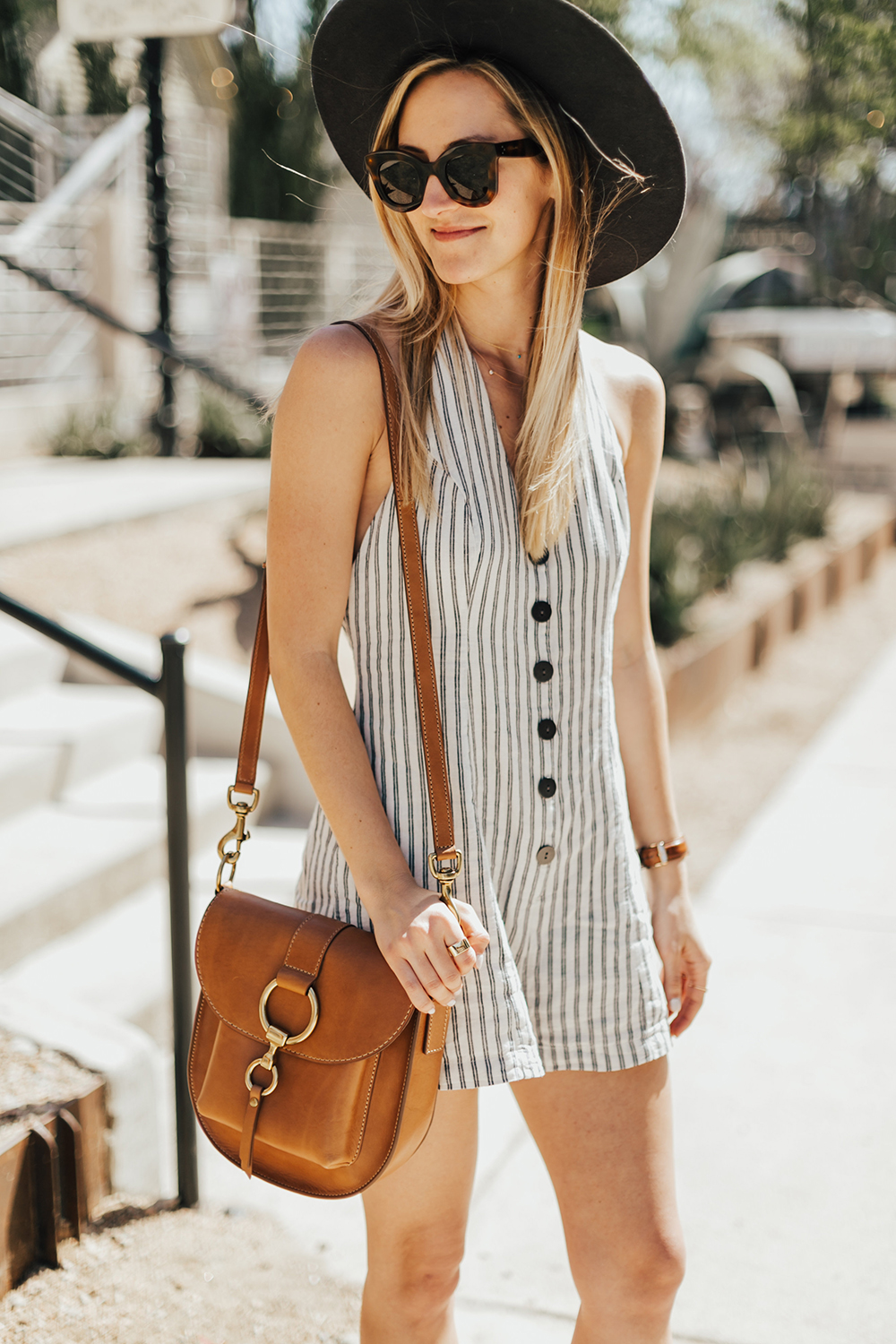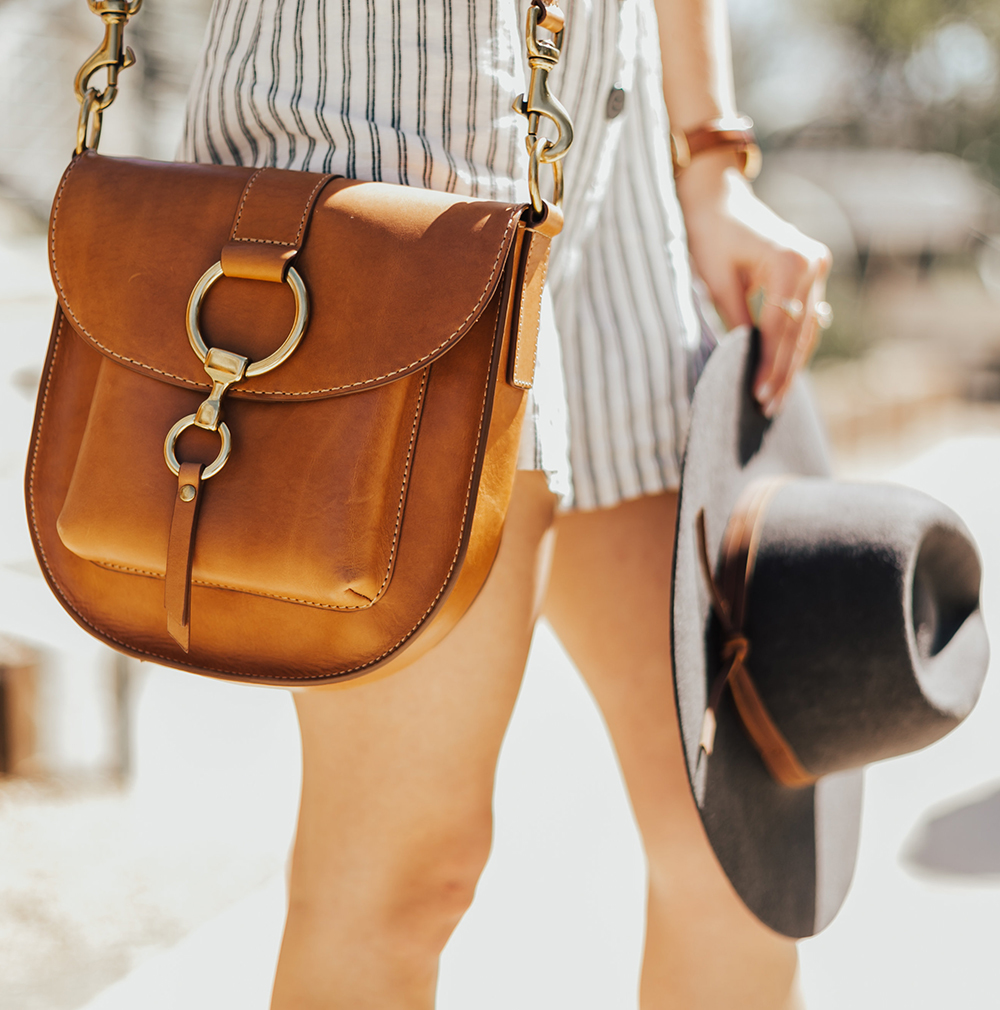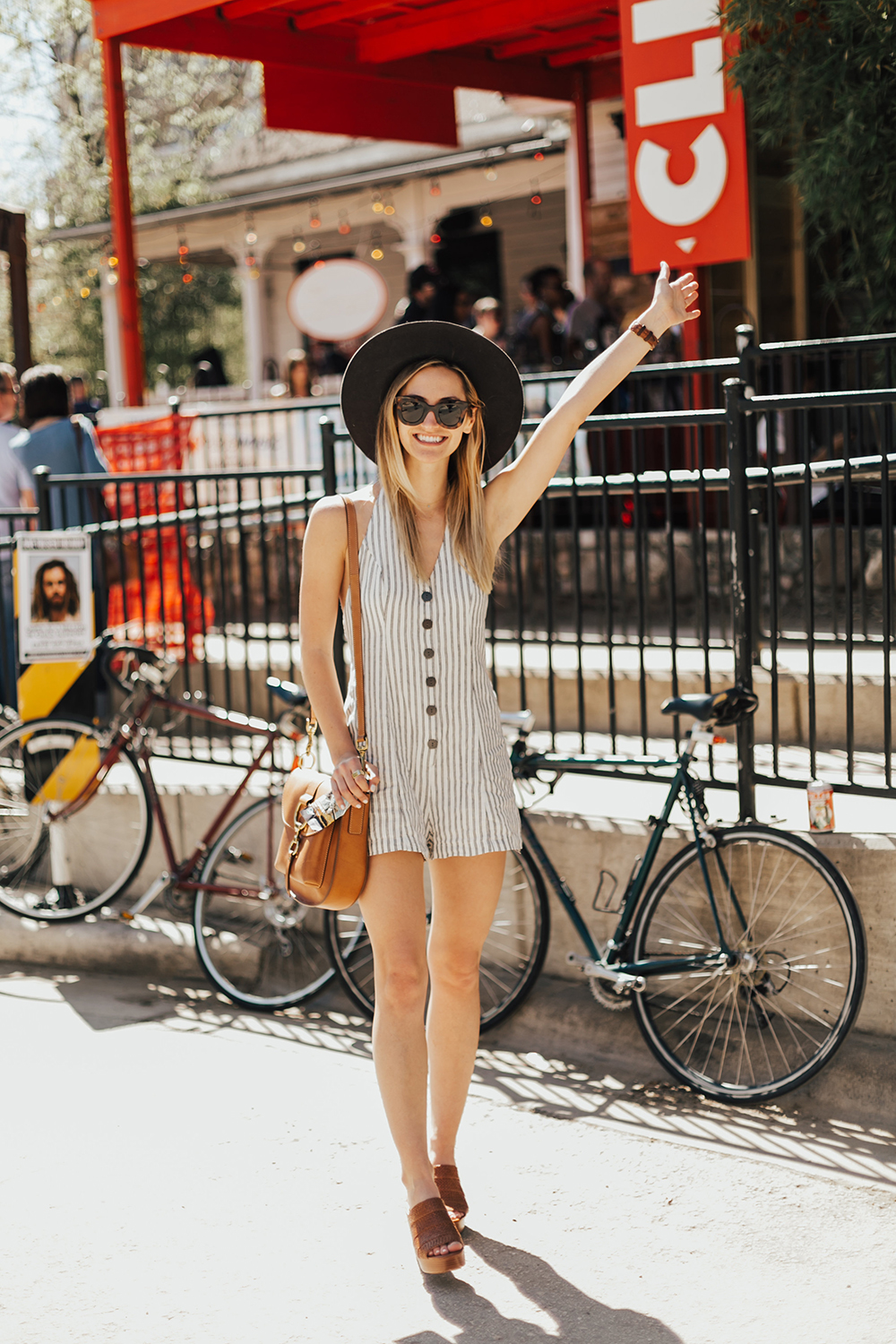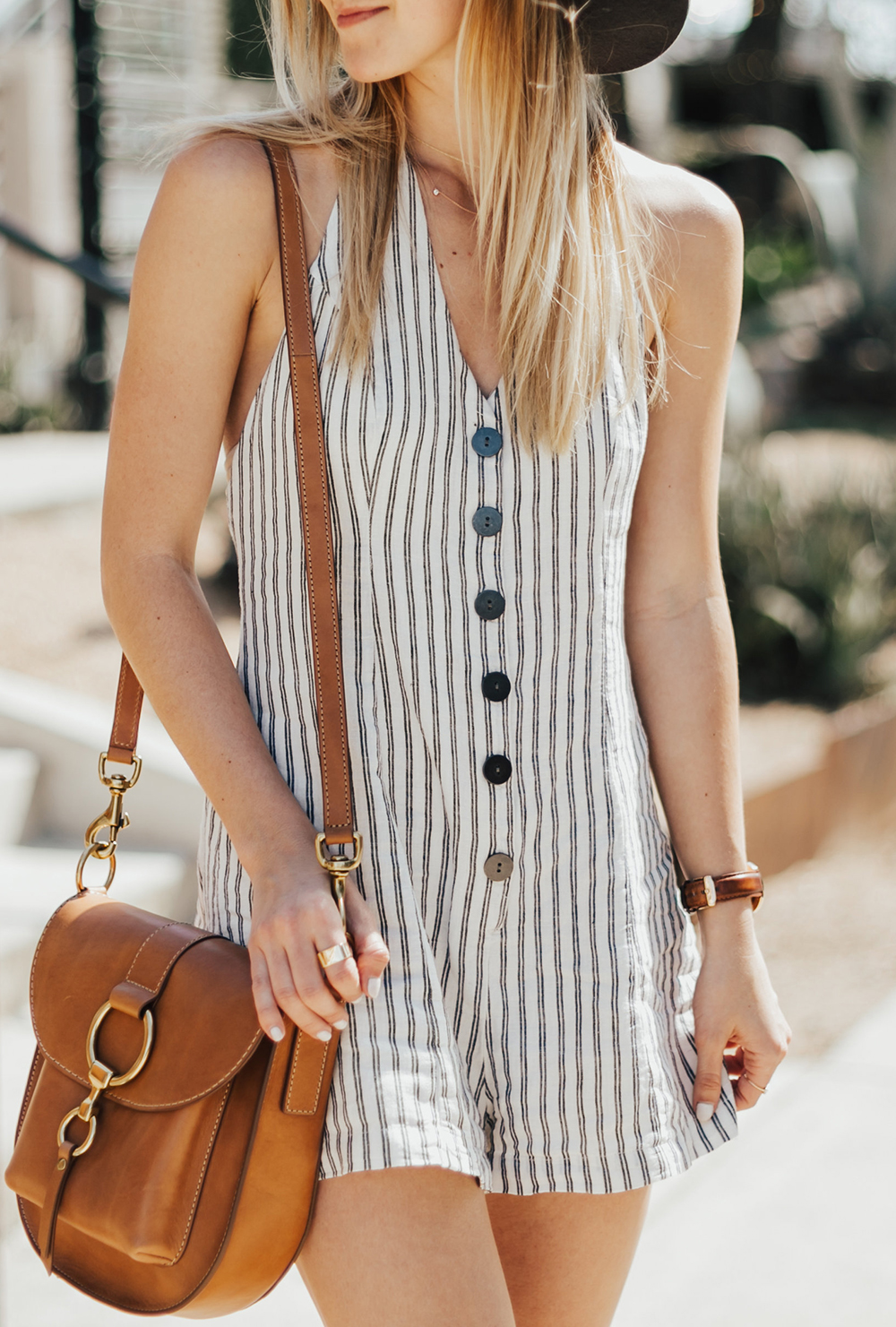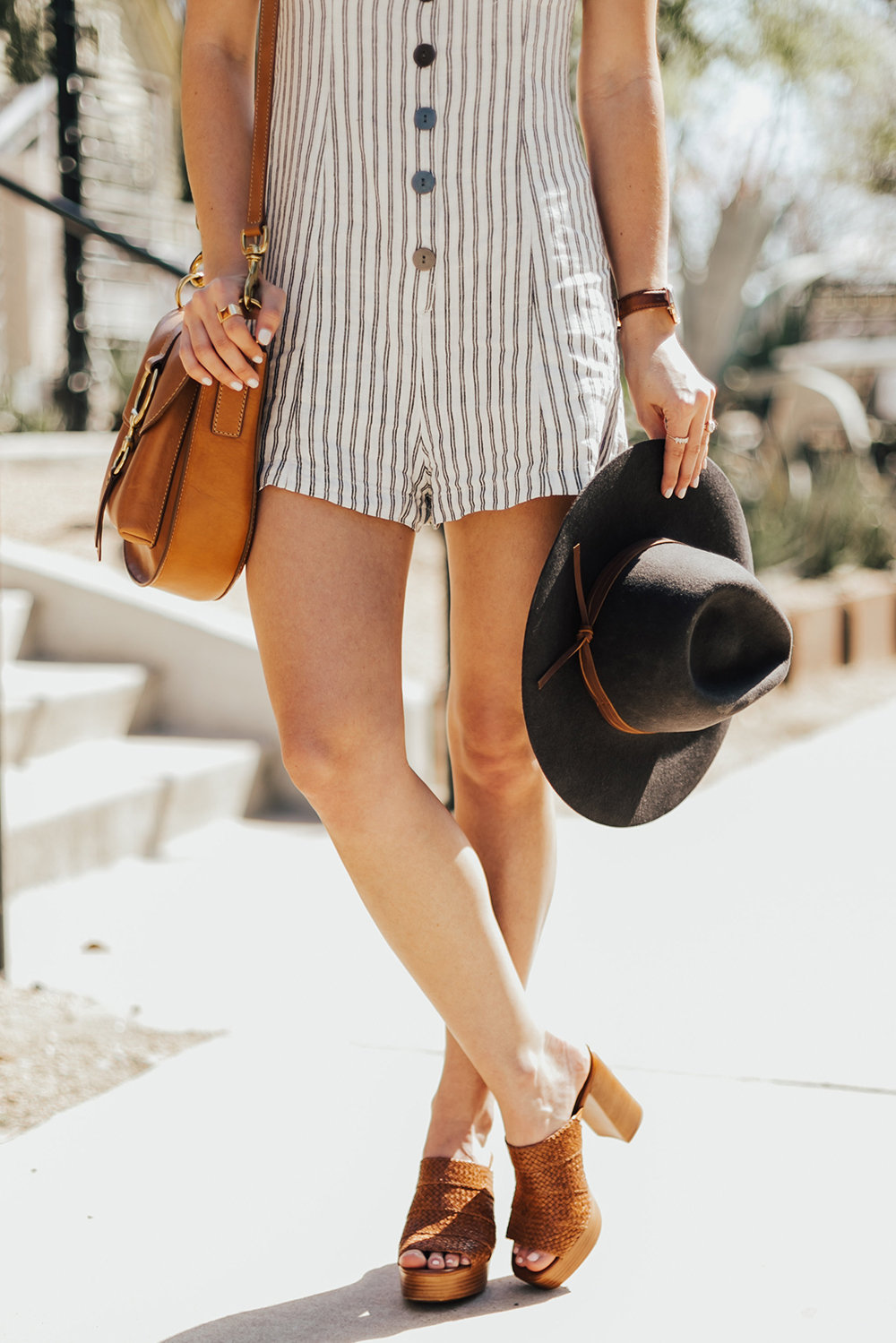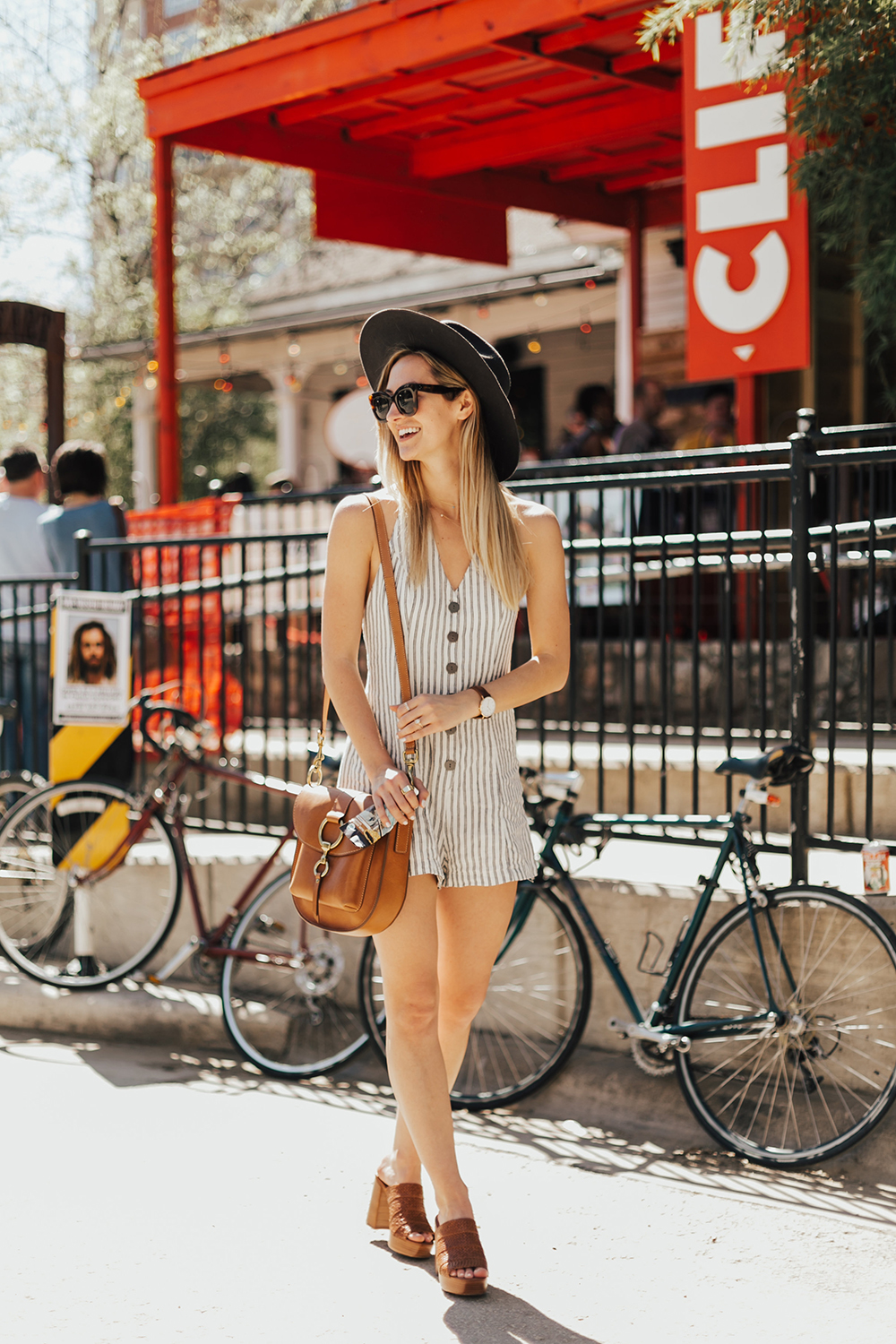 The CLIF Bar team knows how to throw a party and I'm not even kidding when I tell you that I looked around quite a few times and literally every single person at the bash was smiling and enjoying themselves. Not only is it a testament to Austin weather (thank you, weather gods, for blessing us with perfect spring temps last week!), but of course to the awesome team that put on the event – from CLIF Bars everywhere (no seriously, I stocked up on like 100 each day haha), to great bands morning to night and the coolest record gifting station, they did a killer job and Liss and I absolutely soaked in every minute! It was pretty awesome to meet more of the CLIF team that flew in from all over the U.S., as expected, everyone was wonderful and so much fun.
Side note: If you haven't tried the new CLIF Nut Butter Bars, you muuuust. They basically kept me alive last week (…between copious amounts of beer (sorry, body!) and food truck meals. Can't recommend these tasty new bars enough – my fave is the coconut + almond butter flavor. (…aaand my mouth is actually watering now haha, they're SO good!).
Okay, let's chat about this romper! 😉 How CUTE is this thing?! I am pretty much obsessed. It's from Urban Outfitters and just $59 – I'm wearing a size small for reference. It has an open back (sorry, forgot to snap the back!) and the halter portion ties so you can adjust as needed. I wore it with a denim jacket throughout the day, too.
My shoes & handbag are by FRYE and yes, they're truly as beautiful in person as they appear in these photos. Love this brand and their products, always such beautiful quality. Linking a few similar options below at lower price points, too!
PS. My birthday is on Friday, so Blake surprised me with the prettiest, most dainty little gold & turquoise necklace to layer with my other favorite everyday necklace. (…I had hinted at it a few weeks ago and said it would be "perfect for the festival" 😉 Smart fella, ha!). If you look closely at the second image in this post, you'll see it…isn't it darling?! I'm in love! Linking to it below, too.
**Photos by Brandon Hill Photography
romper – c.o.URBAN OUTFITTERS / handbag – c.o. FRYE / shoes – c.o. FRYE / hat – c.o. MADEWELL / sunglasses – CELINE, similar LE SPECS / turquoise necklace – ZOE CHICCO
A big thank you to CLIF Bar for sponsoring this post! All opinions are my own.