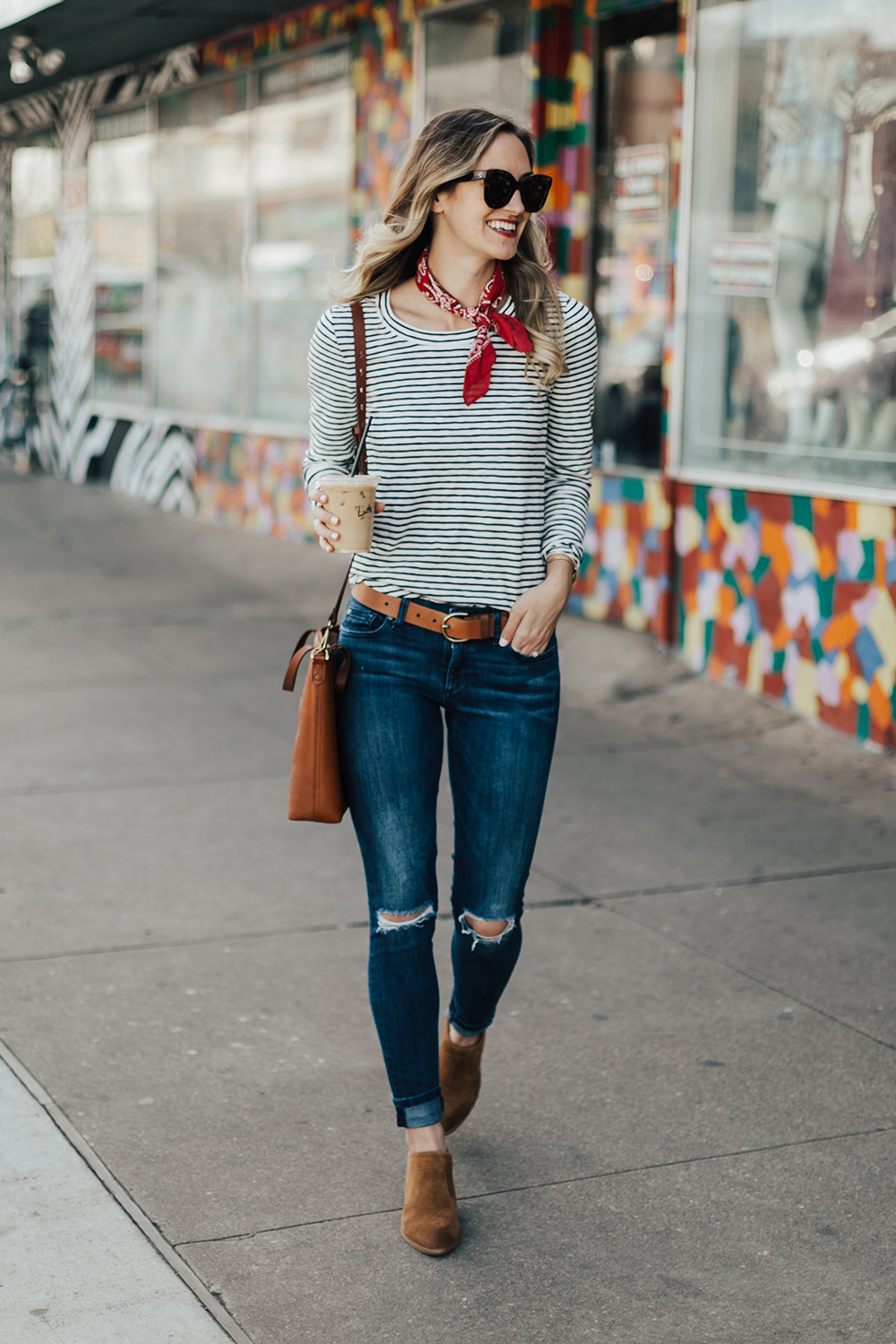 Hey gals! How's your week going? Mine has been non-stop but so good! Feeling thankful that SXSW is in my hometown, which has allowed me to drive right on downtown each day to soak in all the festival goodness, meet for coffee dates and the best part – get to know some wonderful LL readers!! I have so much to share about the Create & Cultivate panel (…more on that for this weeks Weekly Chat post), but in a nutshell, it went great and I have been on Cloud 9 ever since – such a rush of energy and adrenaline to be surrounded by strong, empowering women! Still pinching myself that I got to be a part of it all. Special thank you to everyone who came out, said hello and braved the cold to hang out for a day of panels/sessions!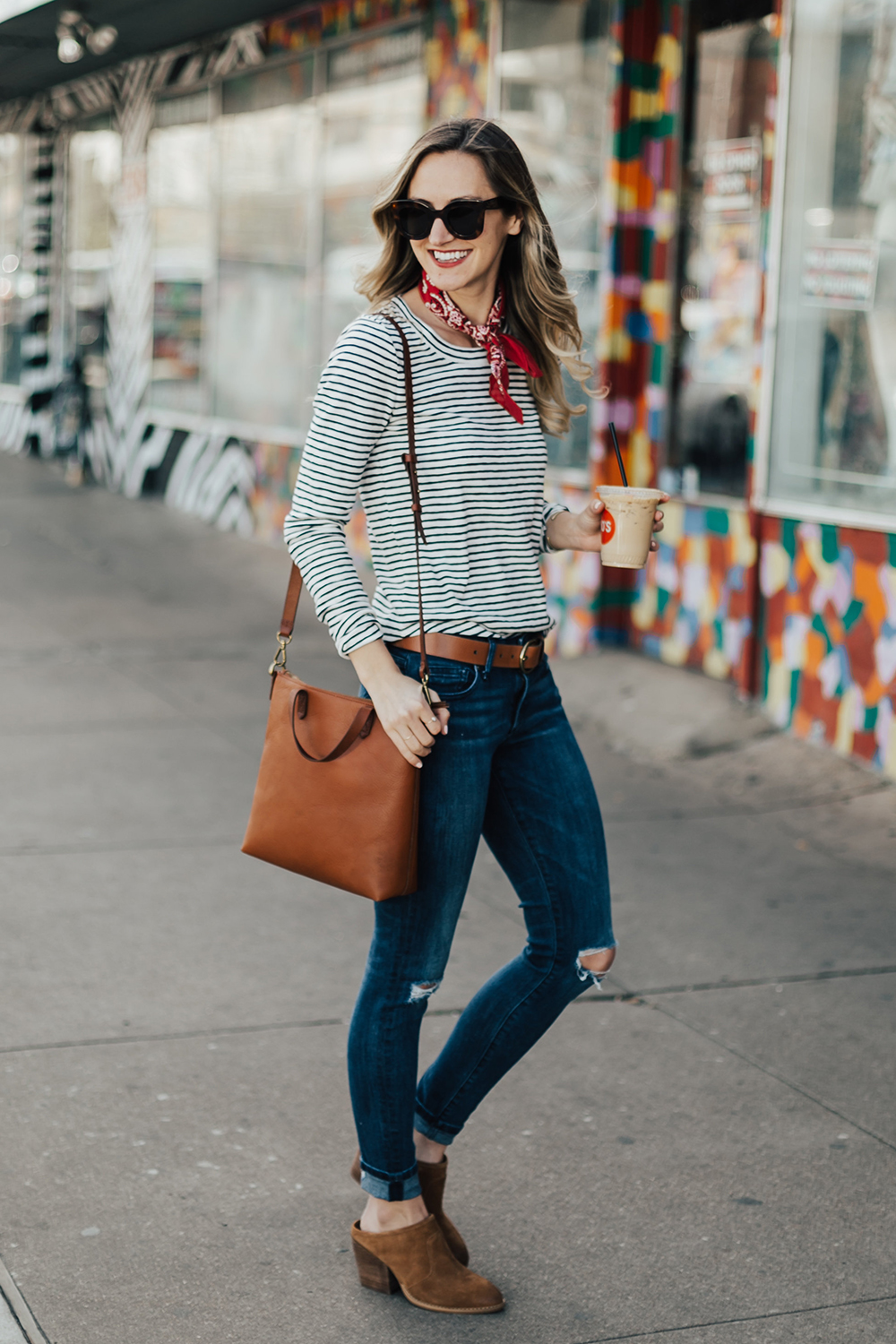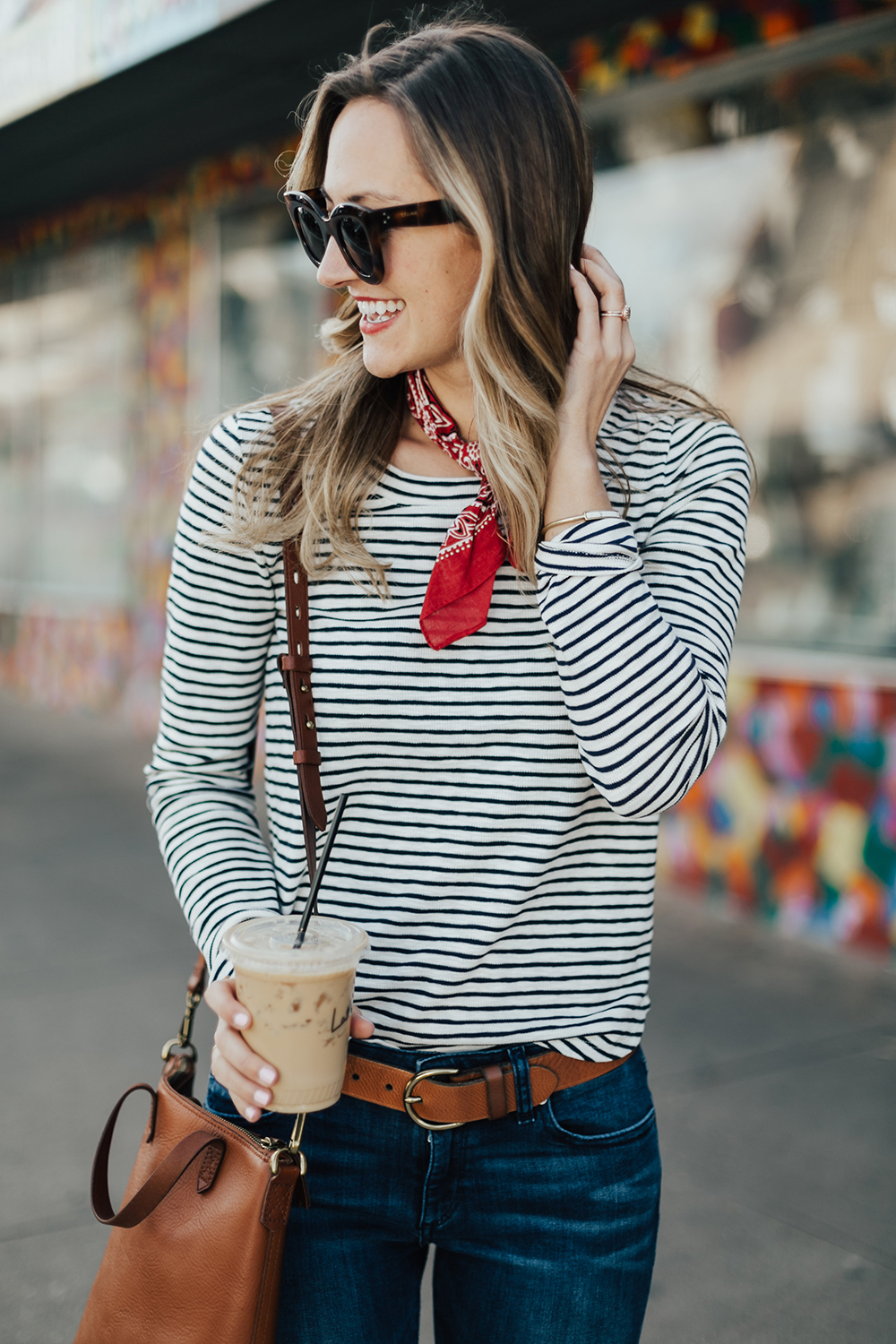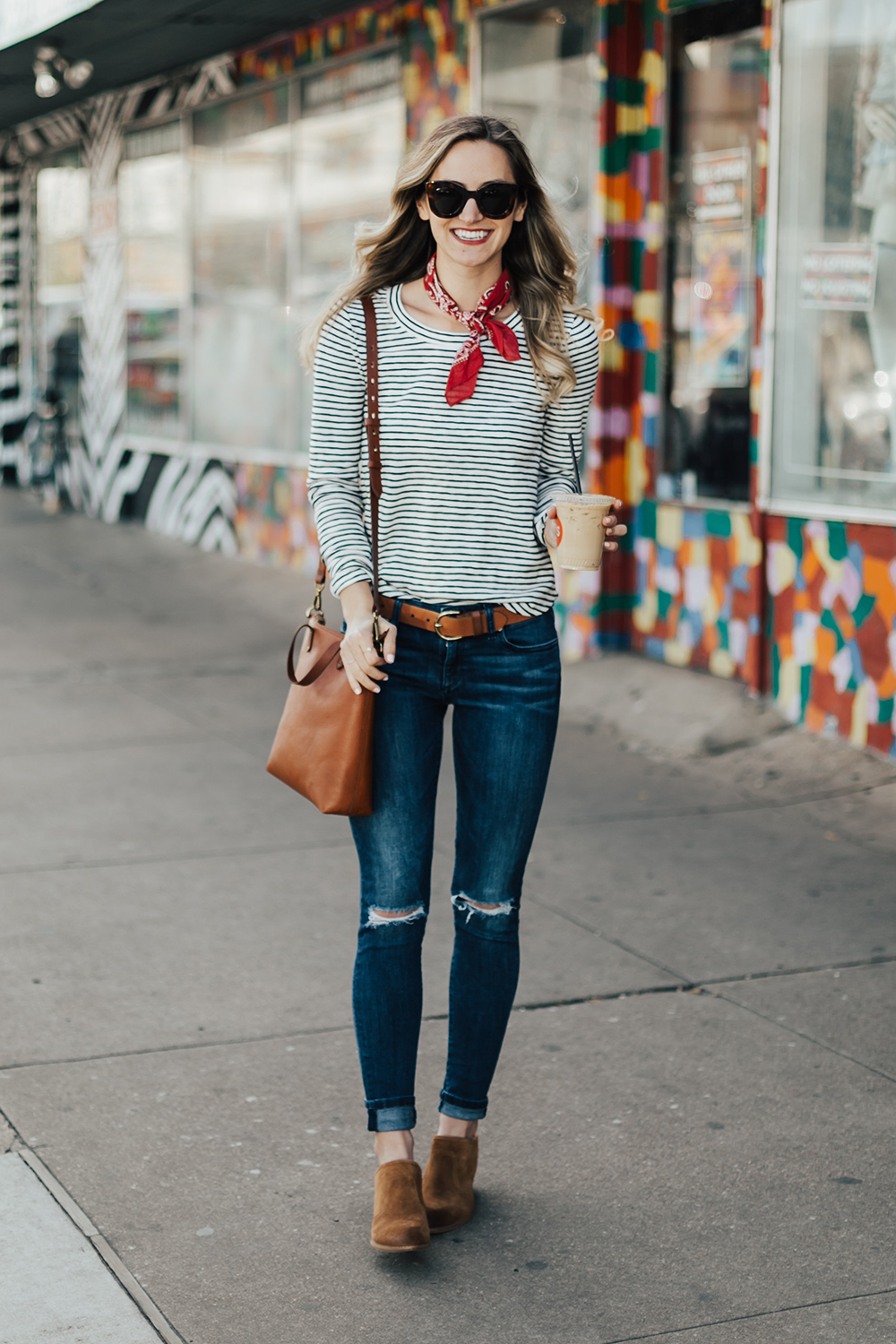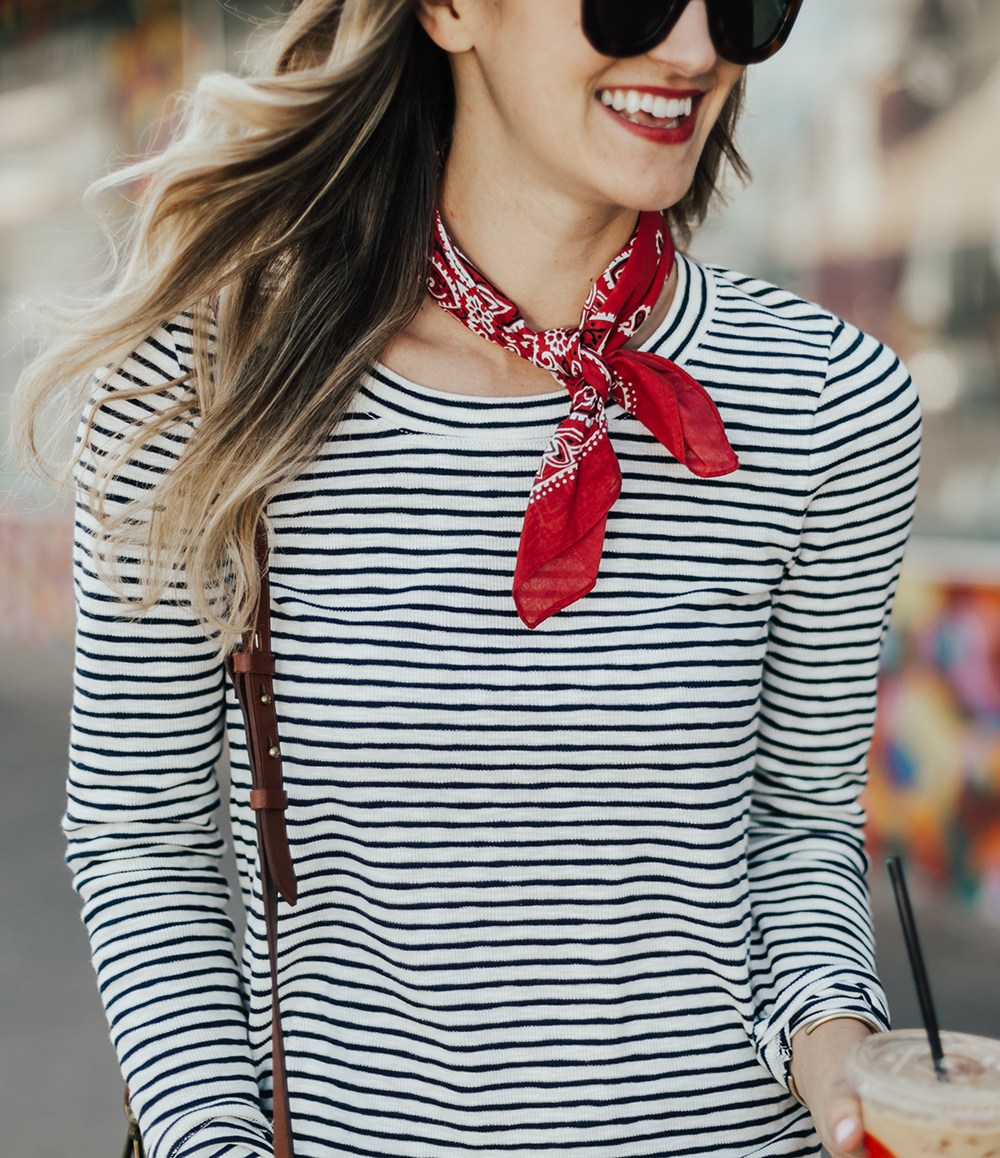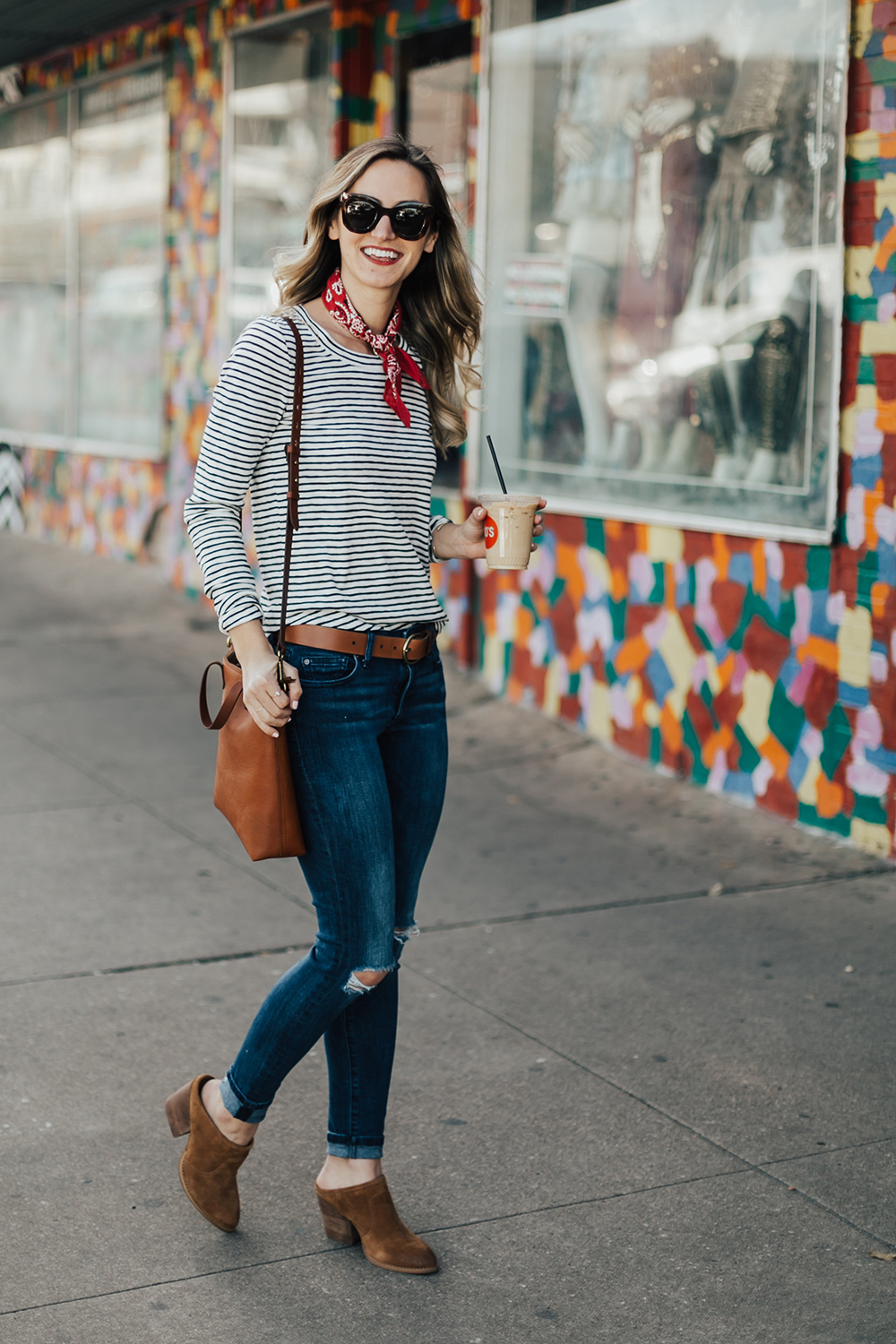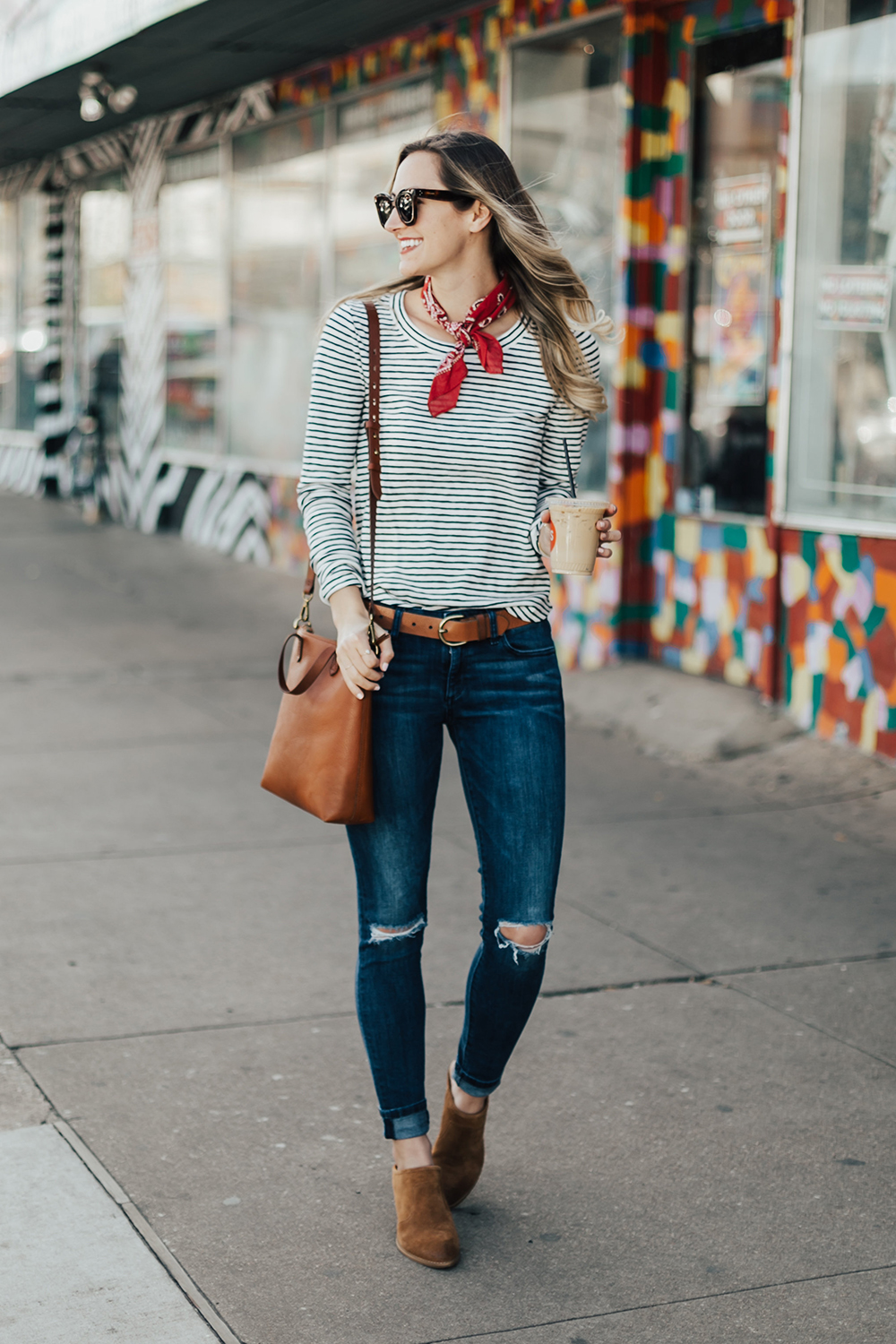 I have been on a bandana kick recently and I am LOVING this trend! It feels very "Austin" and natural to wear for me, and I love the color pop it adds to a look. Not going to lie, I laughed pretty hard with my photographer, Brandon, when we were shooting this one because I felt like a "hipster gondola girl" …ya know, the stripes + red neck tie…haha! I guess the suede mules and skinny jeans kinda minimize the gondola vibe, though, right? 😉 Ha!
Good news – my jeans are finally on SALE! I wear these ALL the time and am a huge fan of DL1961 Denim – SUCH a wonderful brand and well worth the price point. They fit TTS and have a little stretch, I love how they look with a belt, too! My shoes sold out, but fear not! I'm linking to a few similar options below.
We shot this look along South Congress Avenue and stopped by Joe's Coffee for a yummy Iced Turbo (hazelnut, chocolate, cold brew…aka liquid deliciousness) – if you're headed to Austin (or are currently in town for SXSW), stopping for coffee and strolling along SoCo is a must! It's one of my favorite things to do in town.
Alright friends, my apartment is in a literal state of shambles at the moment, so the dishes are calling my name! (…So glamorous, right?). Time to get my life together then head back out to the festival…all good, I can reward myself with a local beer, so things are looking up come 2pm! 😉 Have a wonderful week!! XOXO
**Photos by Brandon Hill Photography
striped tee – MADEWELL / jeans – DL1961 / belt – MADEWELL / shoes – similar NORDSTROM / bag – MADEWELL / bandana – BP / sunglasses – CELINE (wearing the 'baby marta')