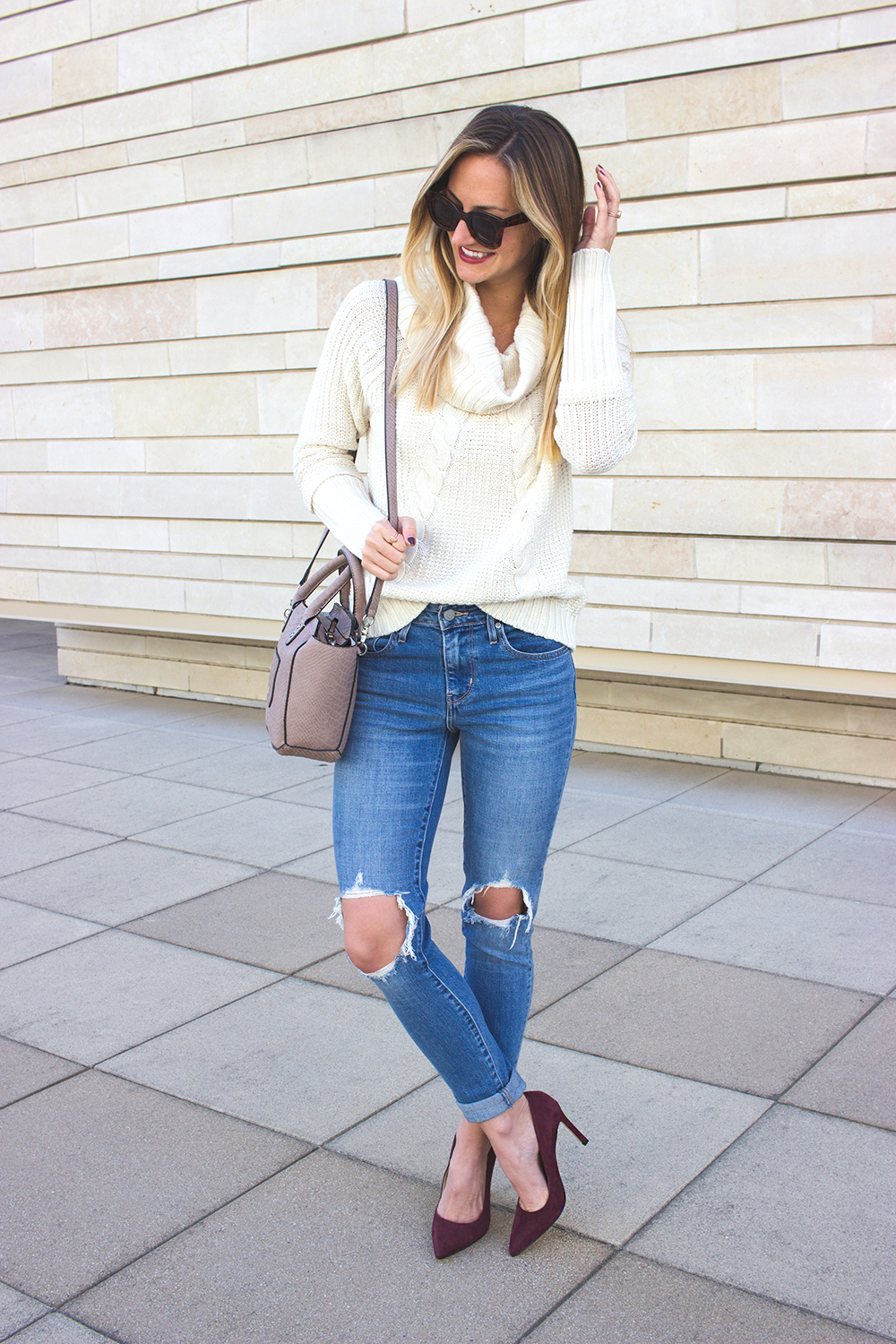 I've been doing my best to add more "chic" touches to my everyday wardrobe picks (…a follower on Instagram even noticed and gave me a thumbs up on this – yayyy!). I am so used to immediately reaching for casual pieces, but once in a while it's fun to get a little more dolled up! …Even if that means something as simple as swapping my ankle booties for a pair of gorgeous burgundy suede pumps!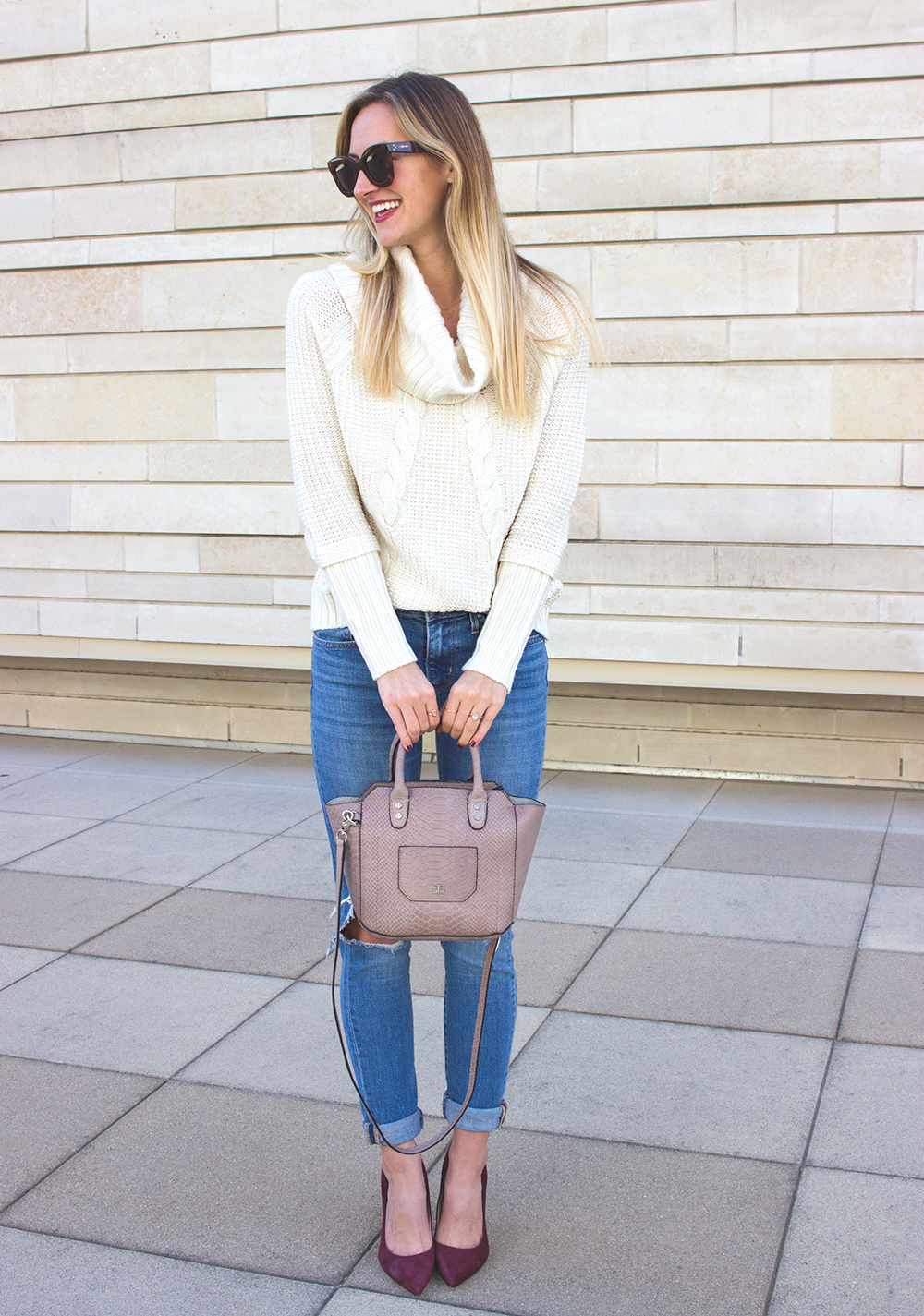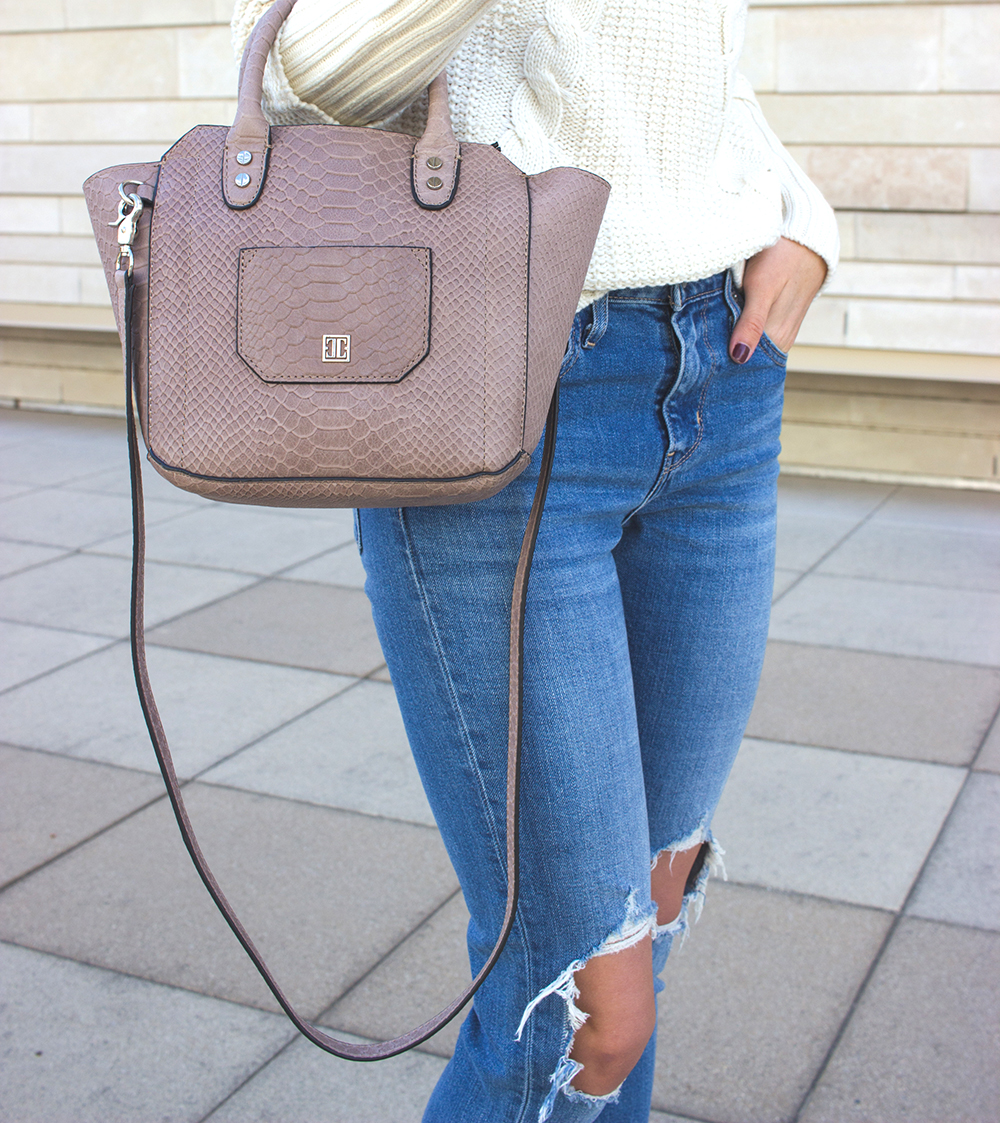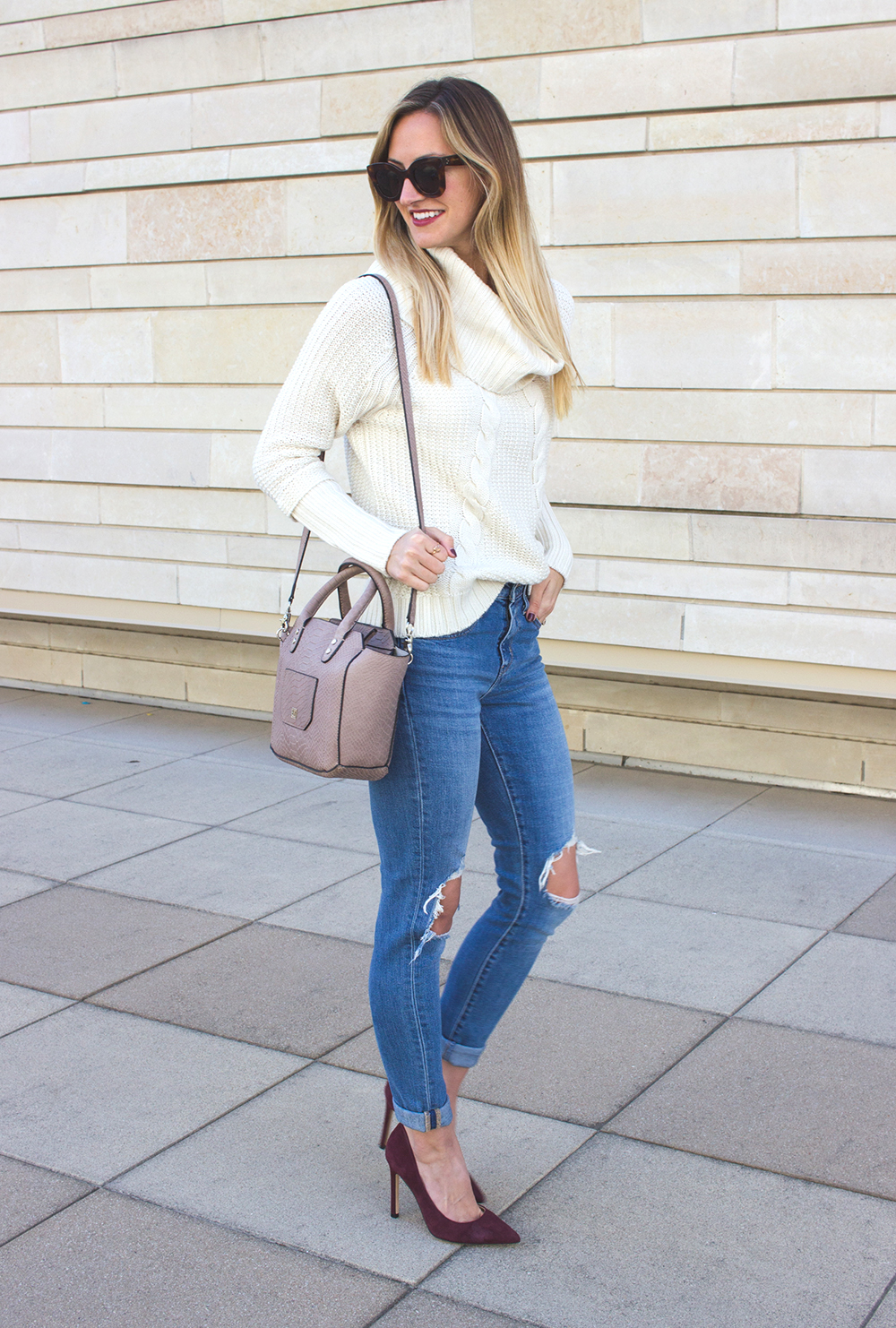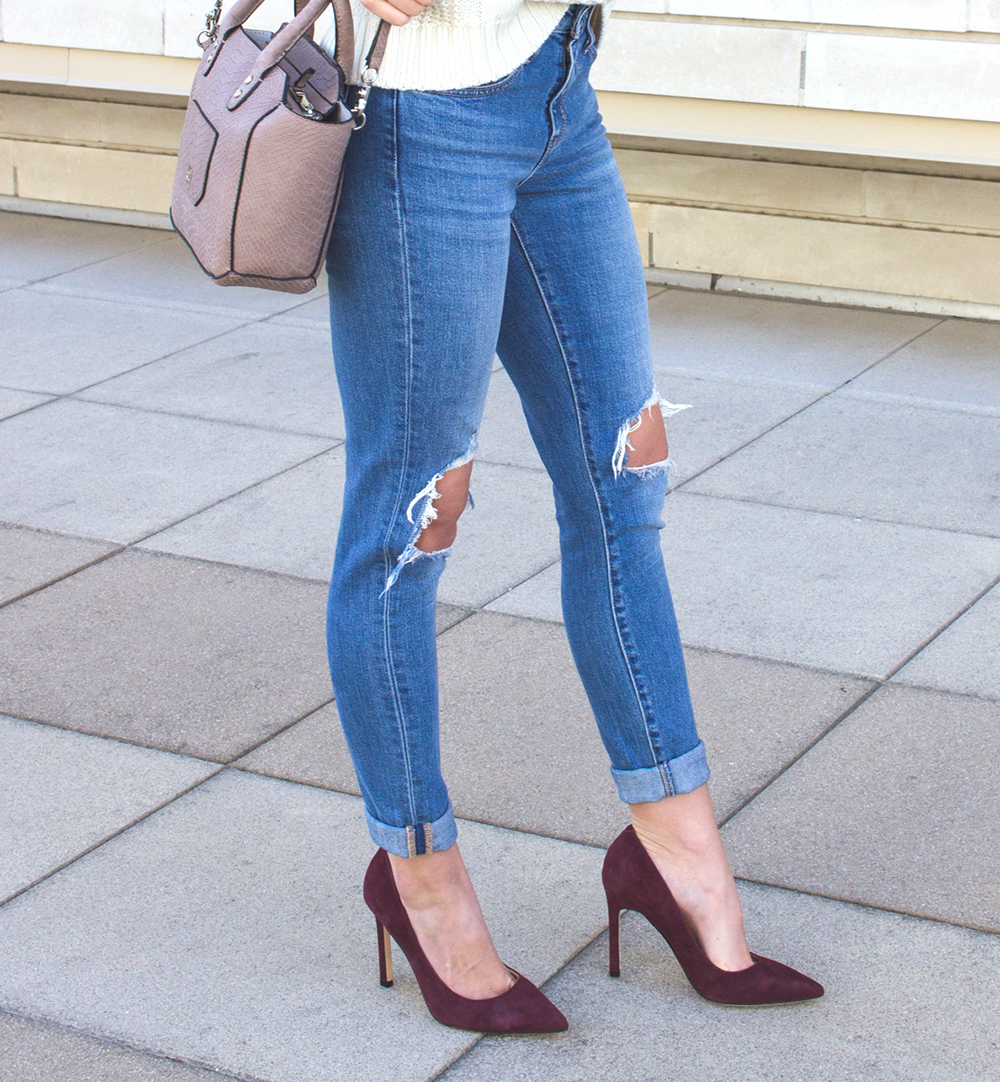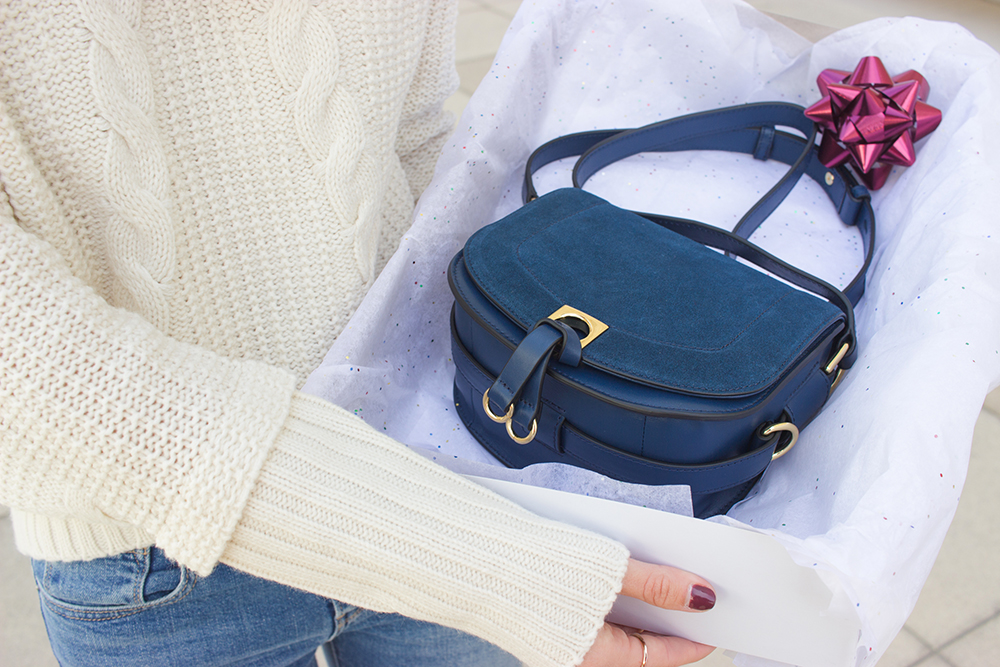 As y'all know, both my grandmother and mom have heavily influenced my fashion choices. My grandmother's style was so classic and timeless, while my mom generally gravitates towards more flowy, feminine and boho pieces. This season, I partnered with Ivanka Trump to style a few of her classic pieces for the holidays, and also gifted my mom a handbag that I knew she'd completely adore – because the holidays are all about celebrating with those we love! (…And it's always the best when I get to bring packages home to my mama!). When looking at Ivanka's latest collection, I found pieces that embodied both Mimi and my moms' sense of style. Combining a classic cable knit sweater (Mimi would have looooved this one!) and those stunning suede pumps really elevates the overall look – but y'all know I couldn't go 100% classic, so I rocked some distressed jeans with this one! 😉 Makin' my mom proud with that addition! I was so excited to give my mom that gorgeous teal suede saddle bag, she is more daring when it comes to colorful handbags (I'm more of a sucker for neutrals), and I'm so excited to see her put it good use through the end of fall and into winter. I love that the ladies of the fam have always enjoyed fashion and styling in general, and it's so fun celebrate that with my mom by putting this pretty purse under the Christmas tree with her name on it!
This beautiful sweater, suede pumps and taupe handbag are such timeless, classic staples to wear year after year. They make for wonderful gift options for all the fashionistas out there, too! Sharing my outfit details below – wearing size XS in the sweater (this is SO soft and truly gorgeous!! Incredibly flattering and so classy!) and the shoes fit TTS.
SWEATER (40% off!) / TAUPE HANDBAG / SUEDE PUMPS / TEAL HANDBAG / JEANS / SUNGLASSES
A big thank you to Ivanka Trump HQ for sponsoring this post! All opinions are my own.