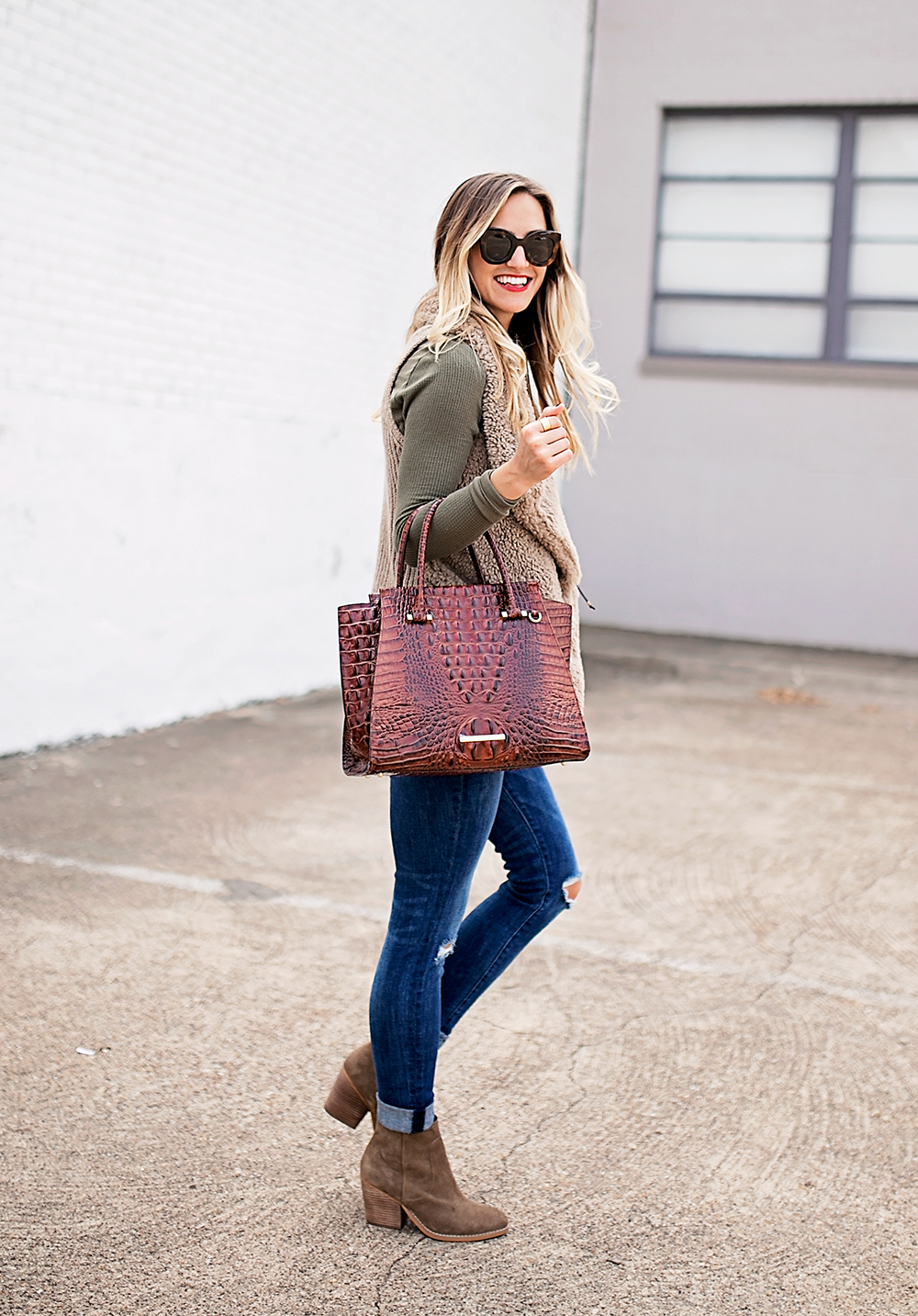 Hello there! How was your weekend? Blake and I spent the past couple of days with friends from out of town and yesterday afternoon had the pleasure of attending a beautiful brunch wedding. I sort of fell in love with the "brunch wedding" concept…so much fun waking up and looking forward to a romantic occasion filled with mimosas, breakfast tacos and dancing by 2pm. The icing on the cake? I was asleep by 9pm, ha! I woke up today feeling so refreshed and happy that I was able to spend time with dear friends I love so much. Not to mention, weddings in general just make you feel good (and it was an outdoor event and Austin weather did not disappoint!), so it was a lovely escape from a weekend spent working (…as I normally do!). Thus, I am excited to start Monday on a high note and take on the day – I hope you're feeling the same way, too!
As I mentioned last week, we're finally experiencing fall temperatures here in Austin and I could not be more excited! This time of year calls for cozy vests that pair well with breezy thermal tees, jeans and of course, a fabulous pair of ankle booties… So, let's get down to it, shall we? 😉
**Photos by Angie Garcia Photography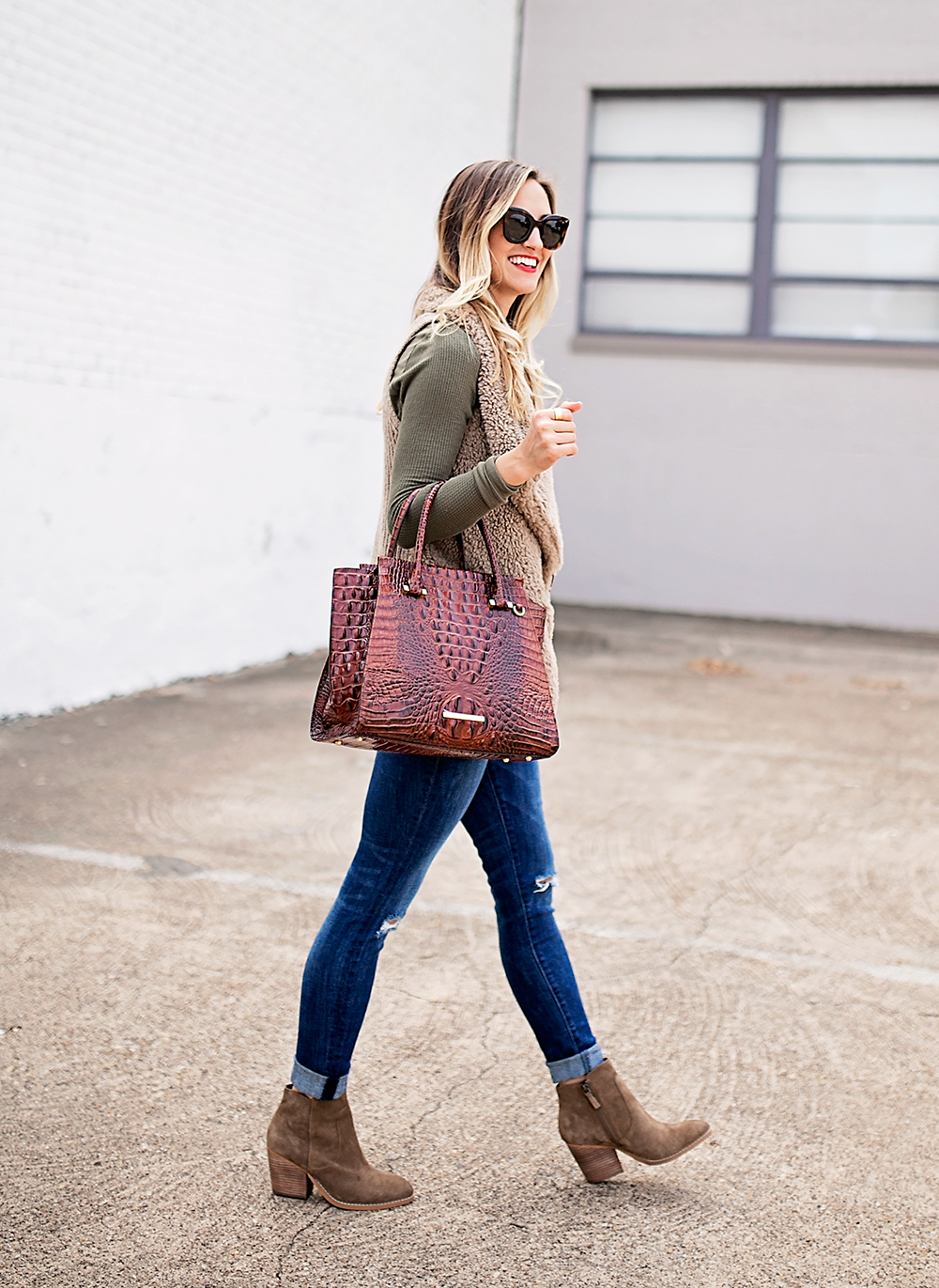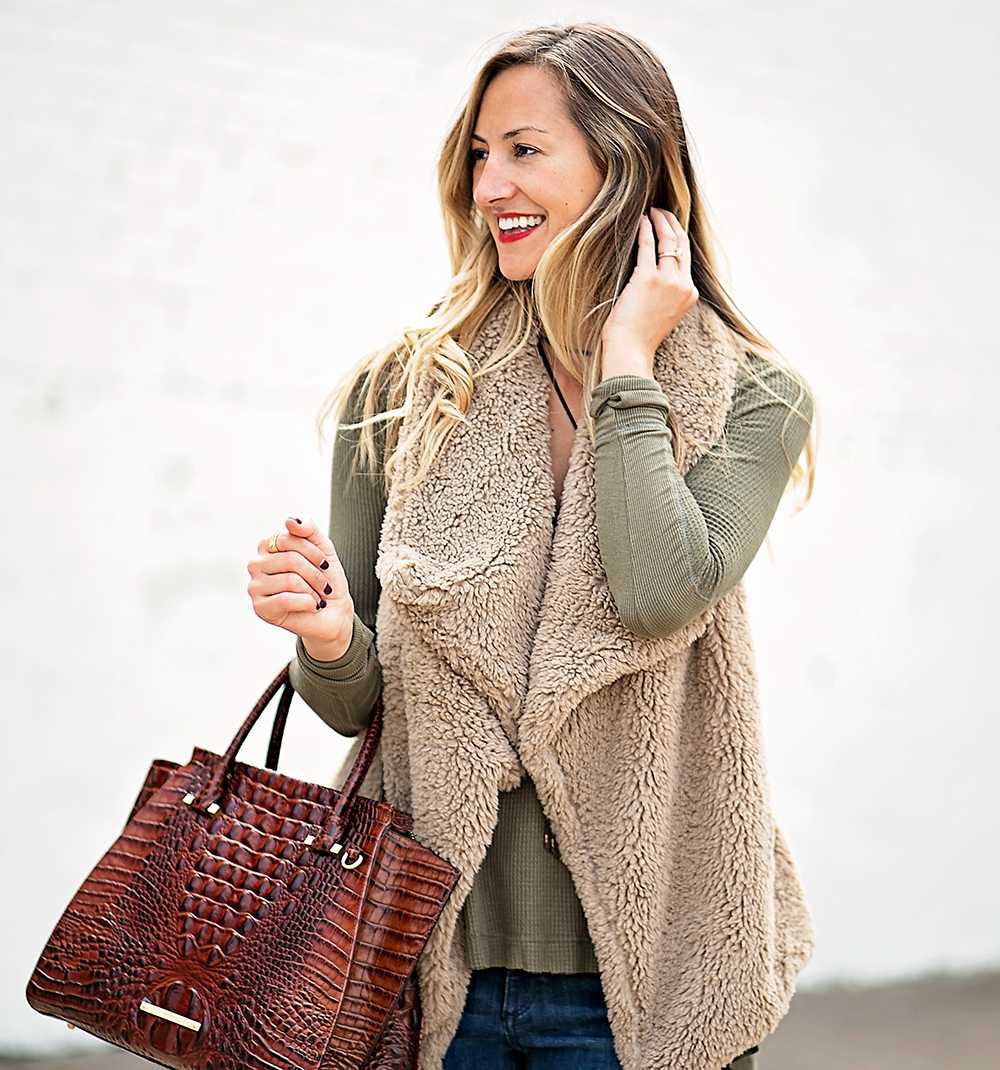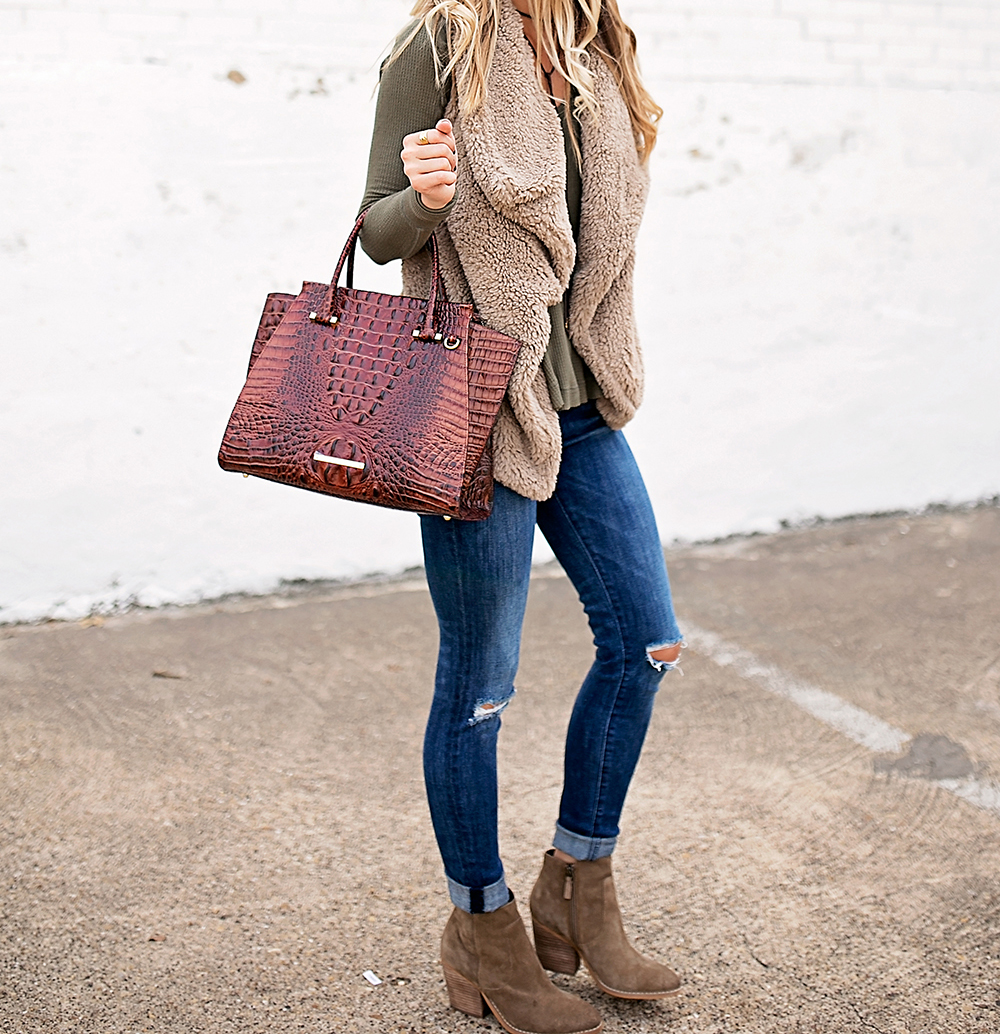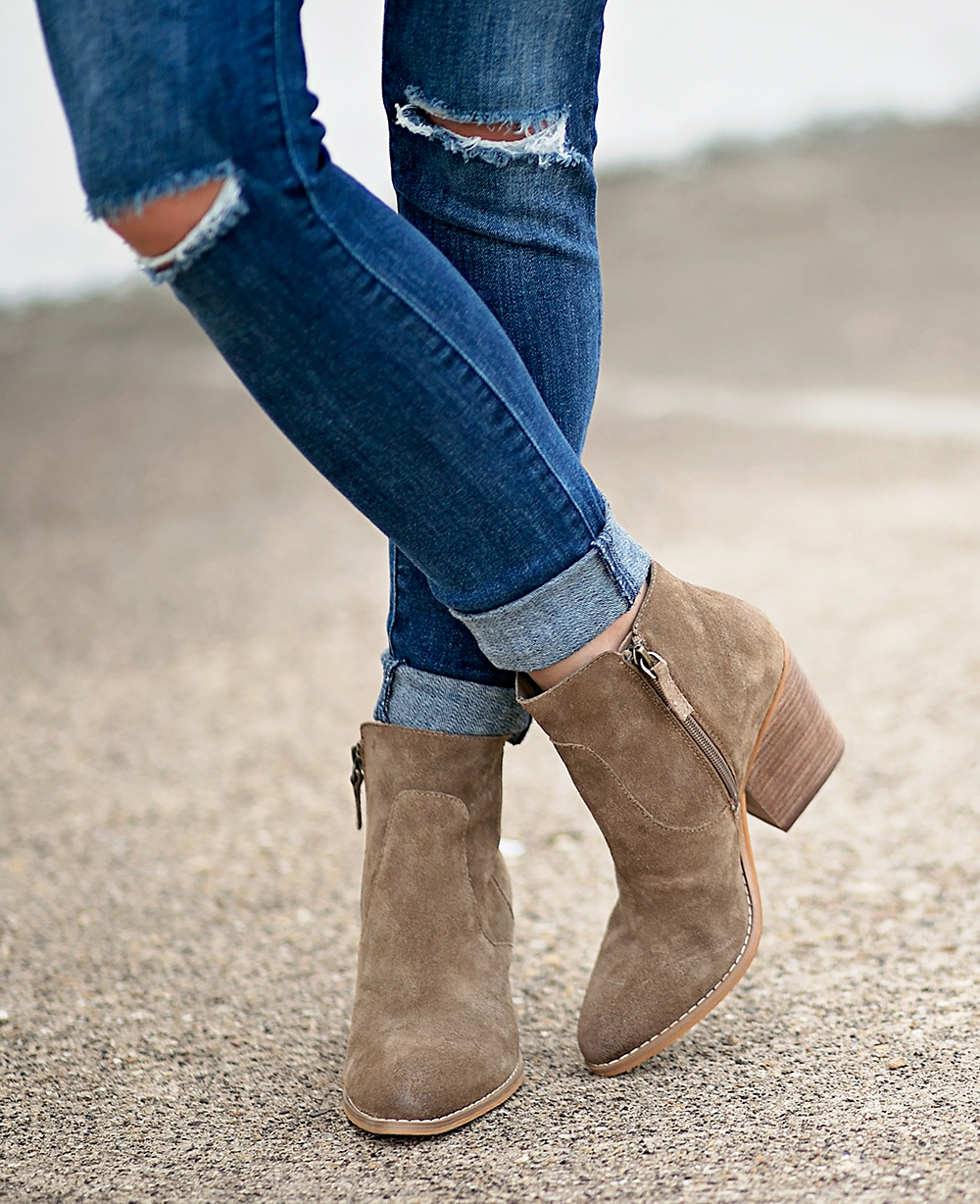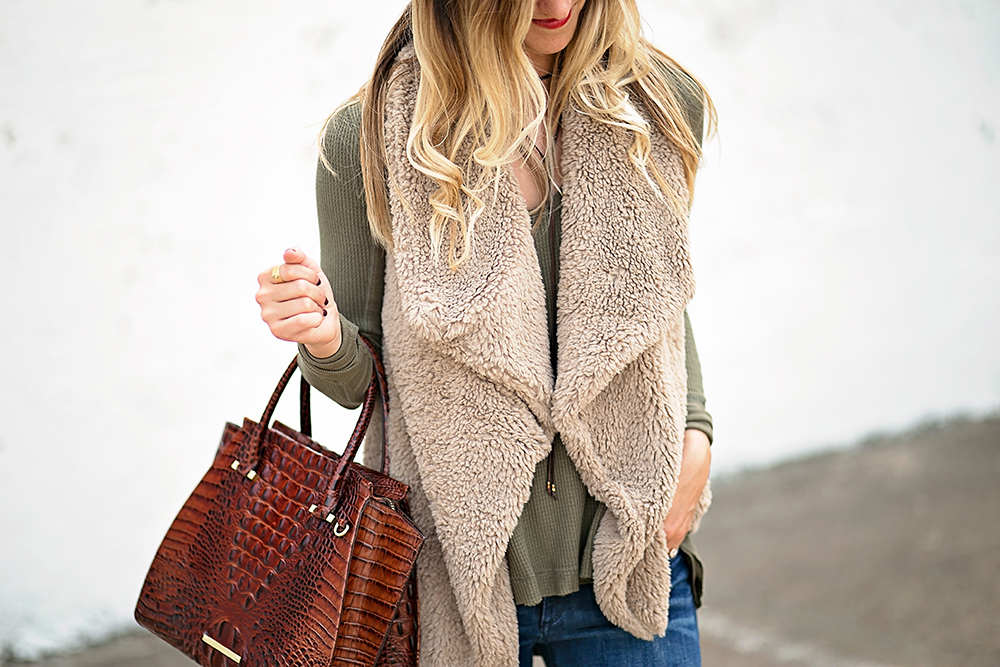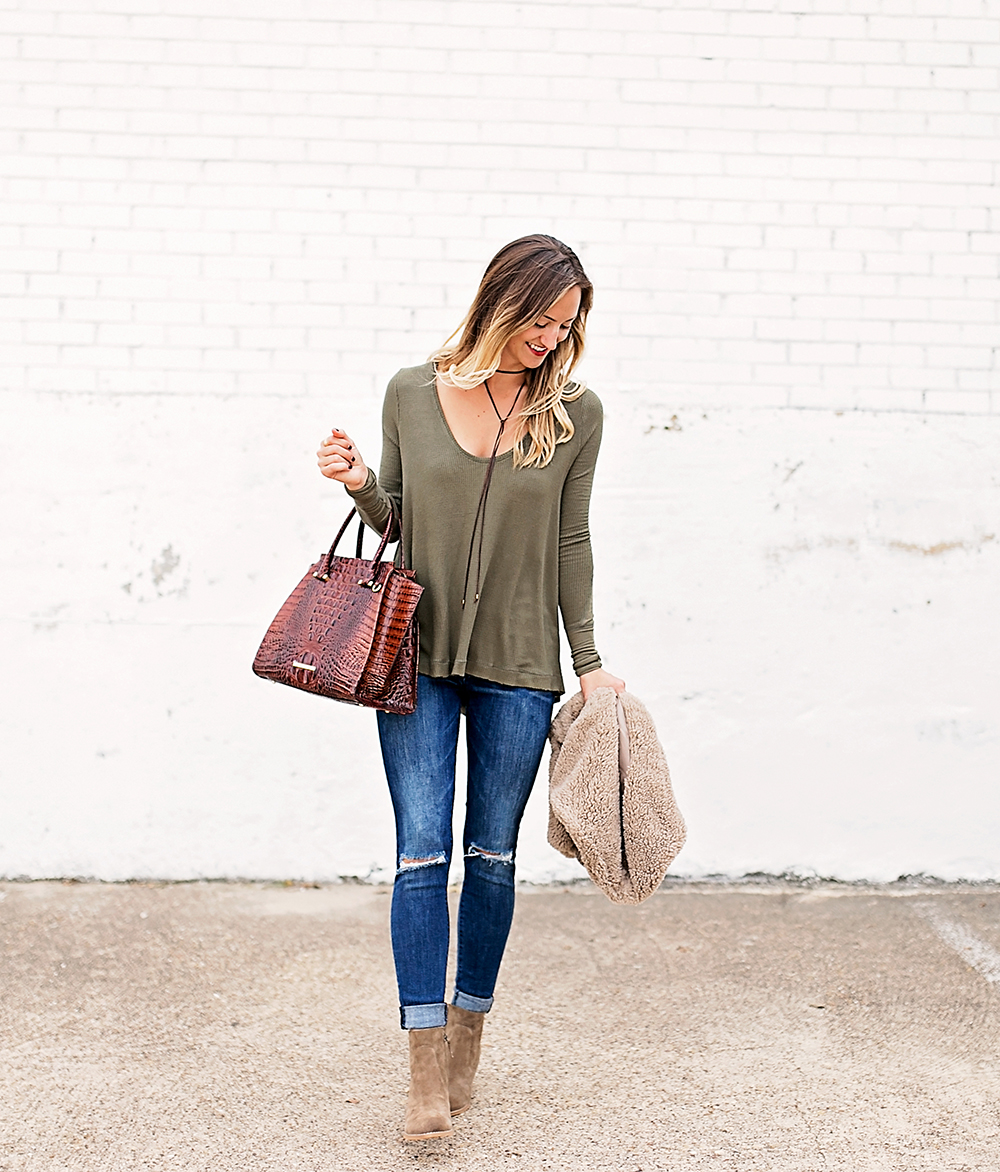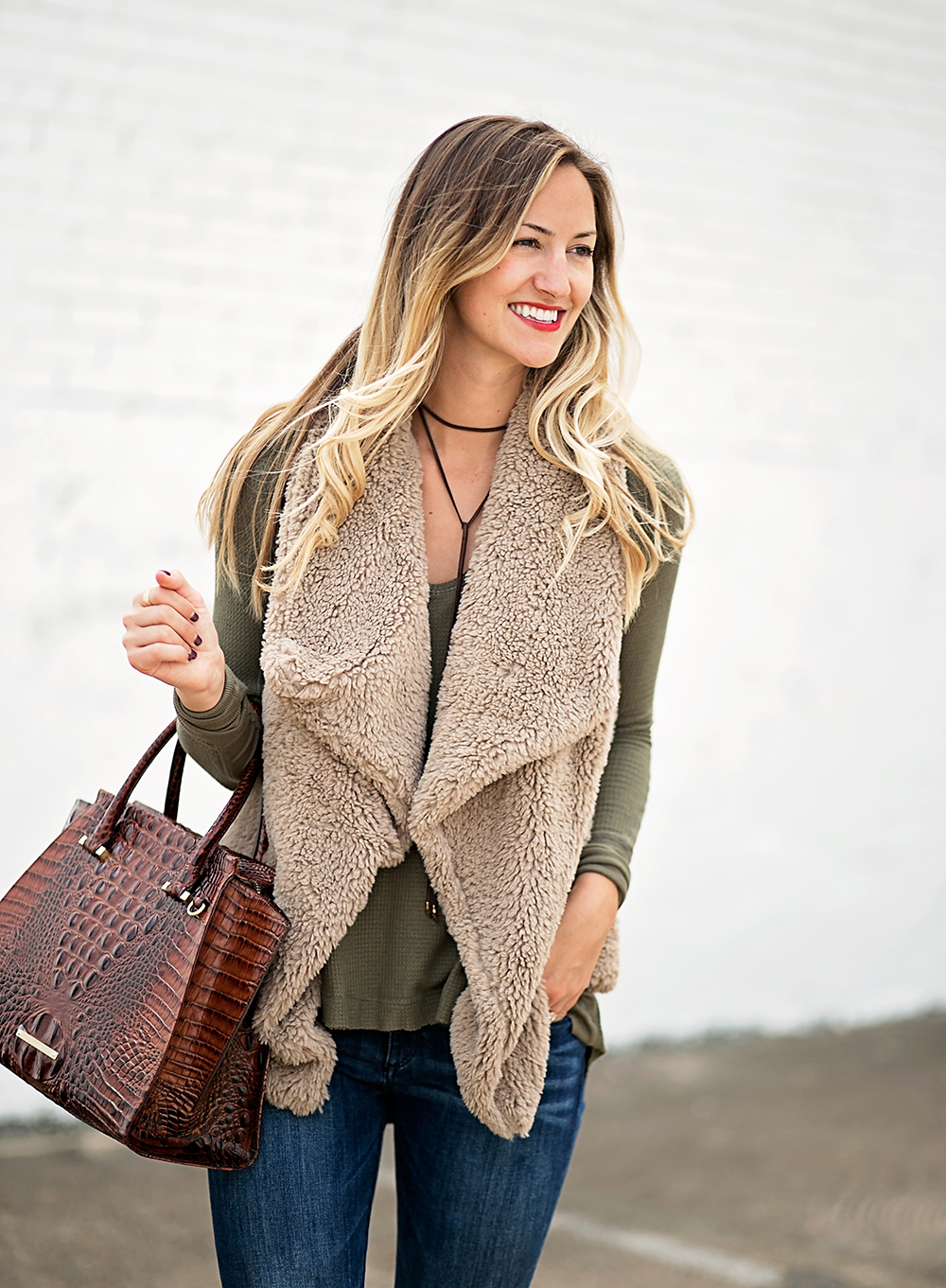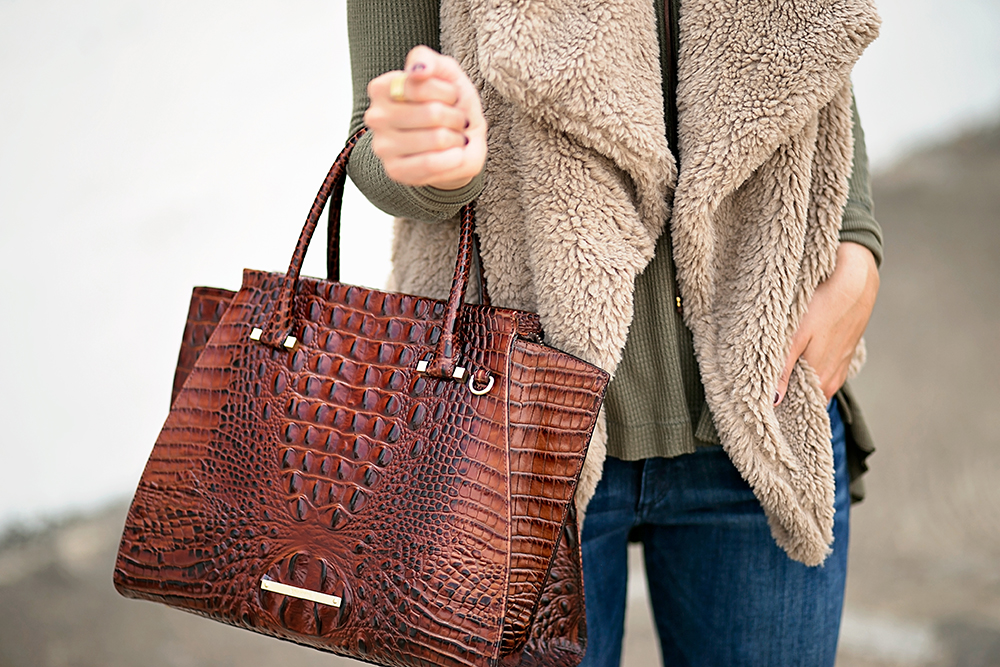 When it comes to fall outfits, my go-to color palette generally consists of pleasant earth tones (they're just so lovely and easy on the eyes!) – olive green, rust, taupe – it's one of my favorite combinations. This olive green thermal tee is by Free People and comes in a TON of color options. I scooped up both the olive and white and I've had so much fun layering them up with anything from vests to cardigans to sweaters and jackets. It's a great basic tee that you can wear well into winter, not to mention it's insanely soft!! I'm wearing an XS.
My vest is by BB Dakota and as y'all know, this is one of my favorite brands. The quality of their clothing is so beautiful and the price points are really affordable – always a win/win in my book! I love wearing this vest over a breezy top or layered over a casual shift dress with OTK boots. Such a versatile piece to have in your closet – a draped front vest really completes a look and adds that fashionable touch! This vest also comes in white and I'm wearing a size small for reference.
I'm a big Nordstrom fan (they just opened a second store in Austin, wahoo!) and when it comes to shoe shopping, it's my one-stop-shop to find anything from special occasion heels to casual ankle booties and everything in between. They have such a massive selection and always carry brands that really fit my style aesthetic (Steve Madden, Treasure & Bond, Seychelles, etc.). I am constantly on the hunt for ankle booties that can withstand time (big fan of investing in pieces you can wear year after year!), and when I saw these gorgeous booties by Treasure & Bond, I knew I had to have them. They were clearly a great pick because I've barely taken them off, ha! This particular pair also comes in black and cognac (…those are already on my wish list) and they fit true to size – I highly recommend them, love the heel height, too (…they make your legs looks amazing!).
Hope you loved this fall look! Would also be fabulous for Thanksgiving (gotta love a flowy top and draped front vest…you can absolutely go back for seconds, ha!). Head over to Nordstrom to scope out the fabulous fall shoe selection and feel free to shop my outfit picks below – XOXO!
thermal top – FREE PEOPLE / vest – BB DAKOTA / jeans – DL1961 / booties – TREASURE & BOND / handbag (wearing color Pecan) – BRAHMIN / sunglasses – similar NORDSTROM) / necklace – similar NORDSTROM

A big thank you to Nordstrom for sponsoring this post! All opinions are my own.