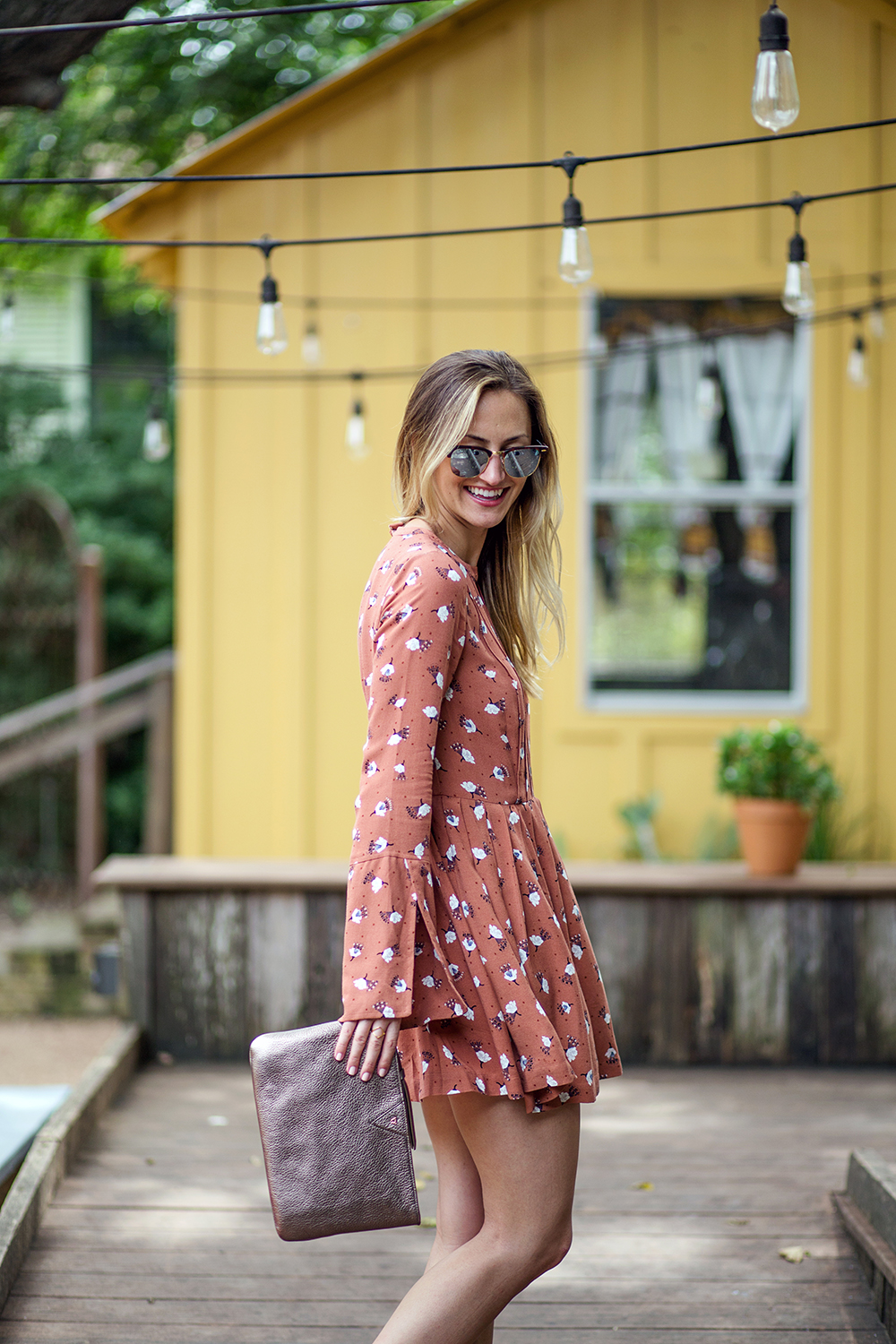 Hey there friends! Today I am SO excited to share some wonderful news with y'all! I am the newest brand ambassador for Kelly Wynne handbags – and this season, I had the absolute pleasure of styling the new line as it launches on their website! (…Go take a peek at the Dear 512 line and look at the alternate images on each handbag… you may just see a familiar face! 😉 ).
Kelly Wynne is an Austin-based handbag designer known for her glam, chic handbags (…that are literally drool-worthy…SO gorgeous!), but for her latest line called "Dear 512" – a tribute to her hometown of Austin – she chose ultra smooth leather and casual, effortless styles to reflect the down-to-earth vibe of her favorite city (…and mine! 😉 ) – Austin, TX!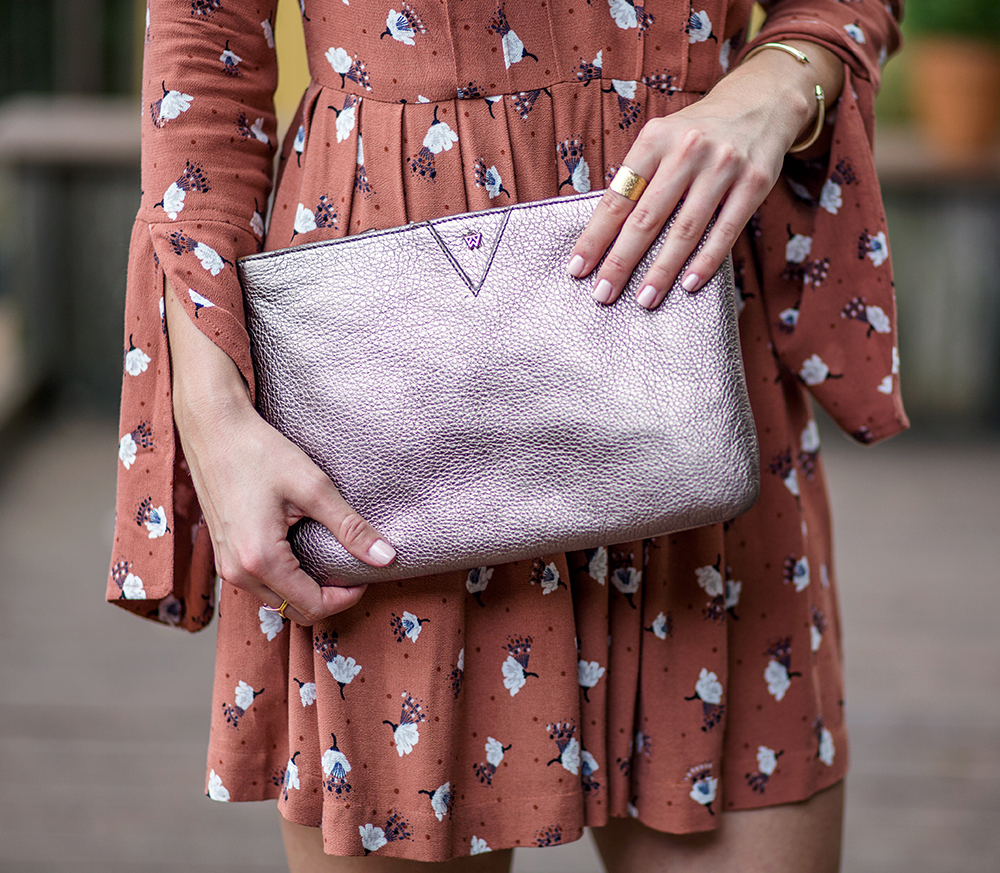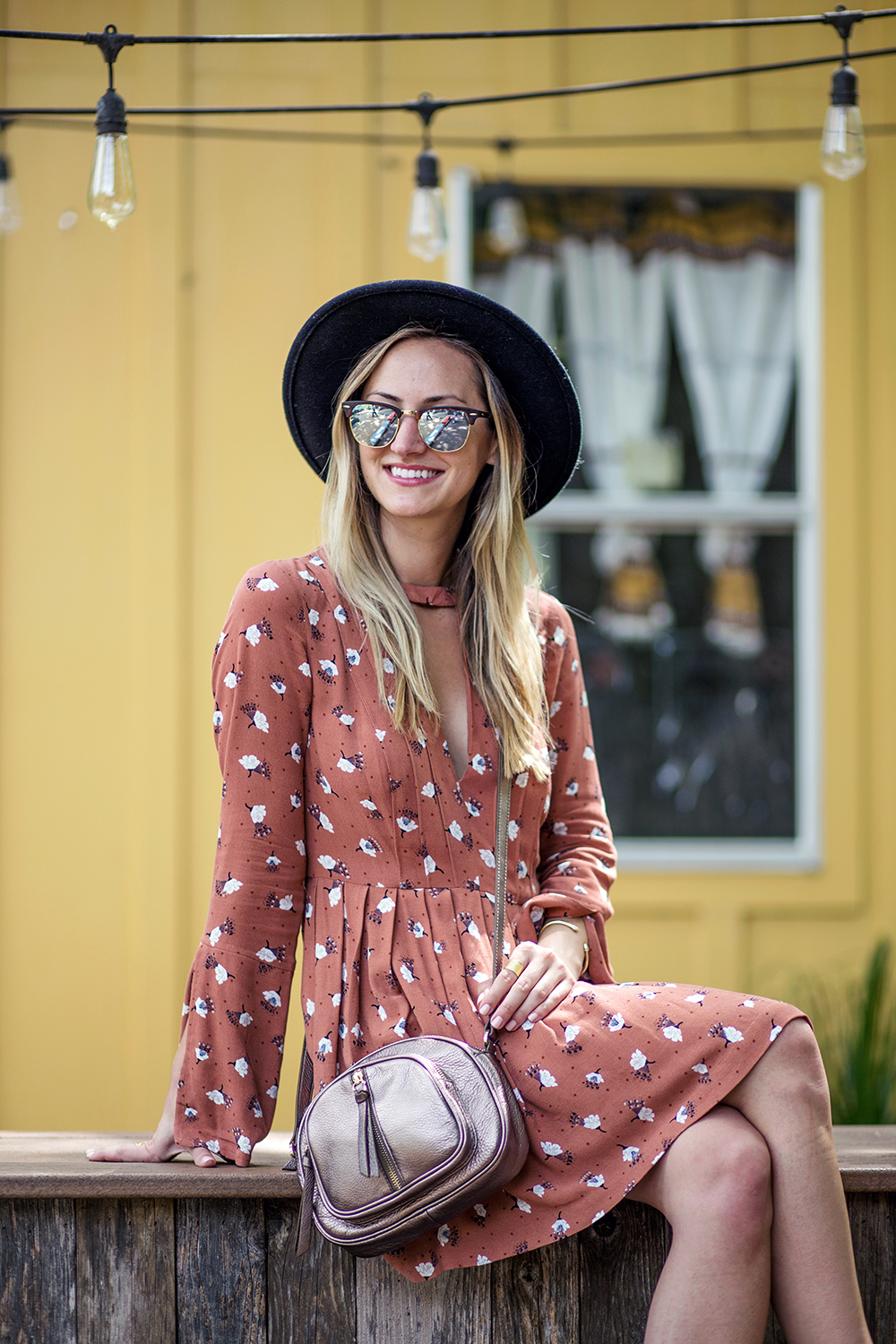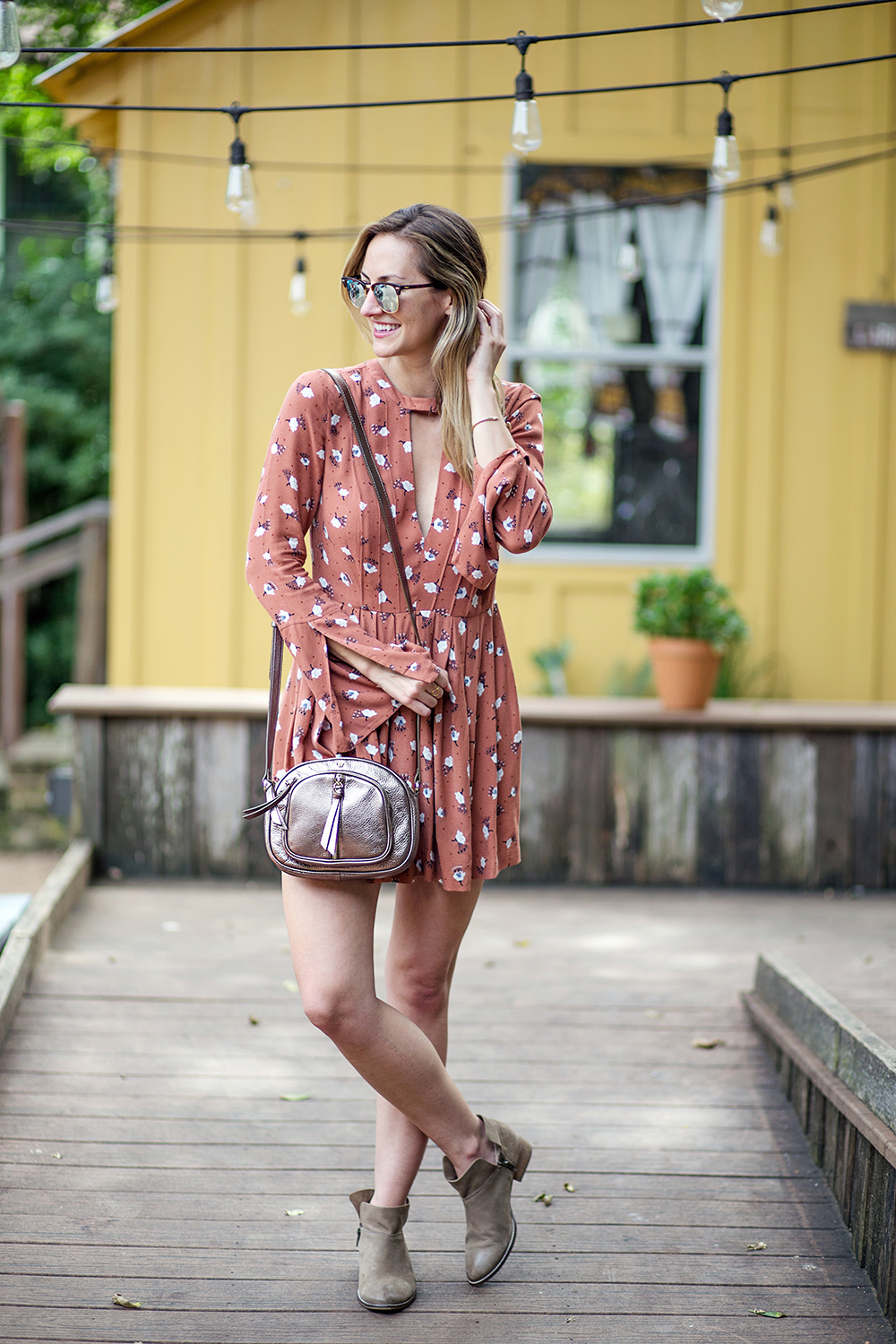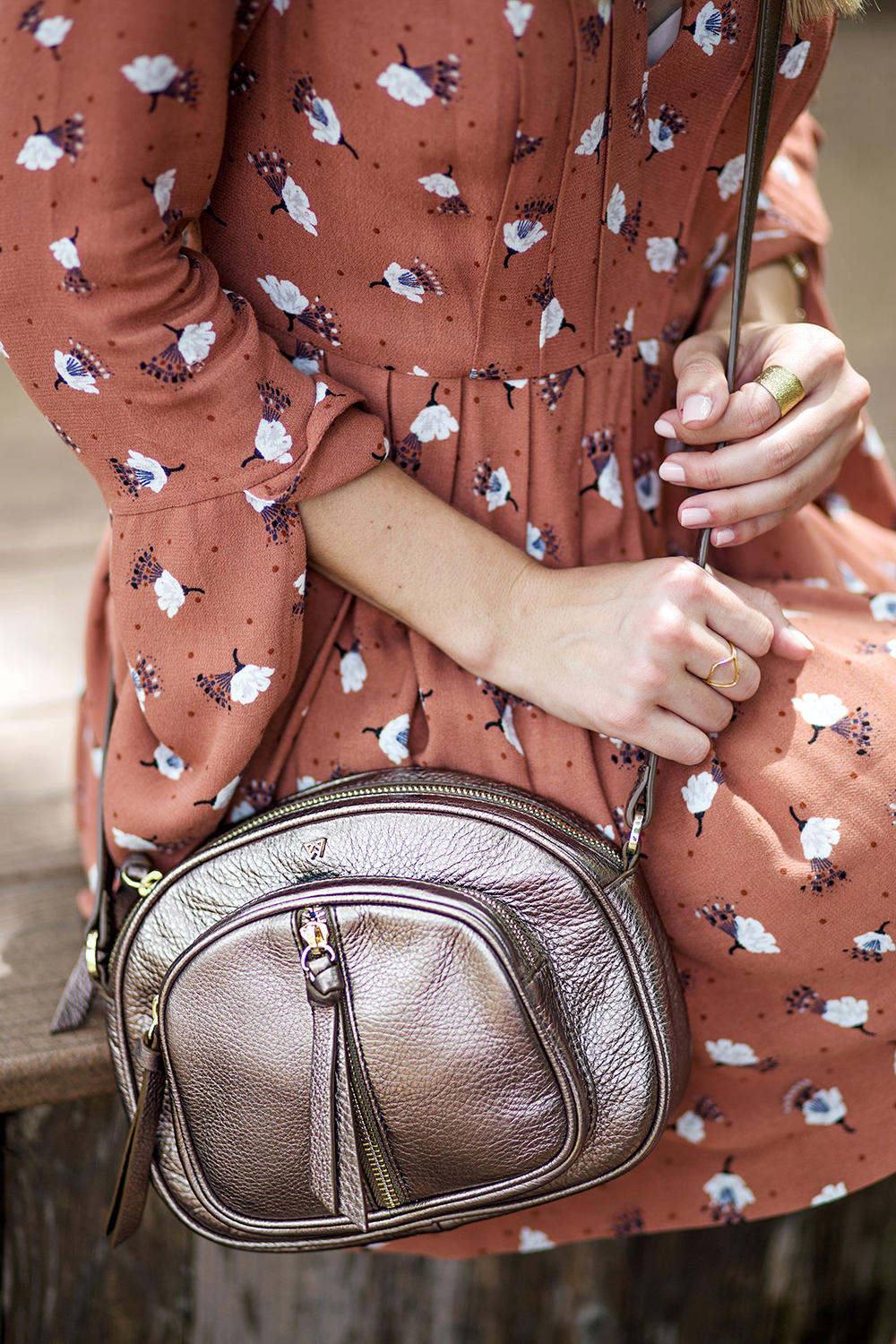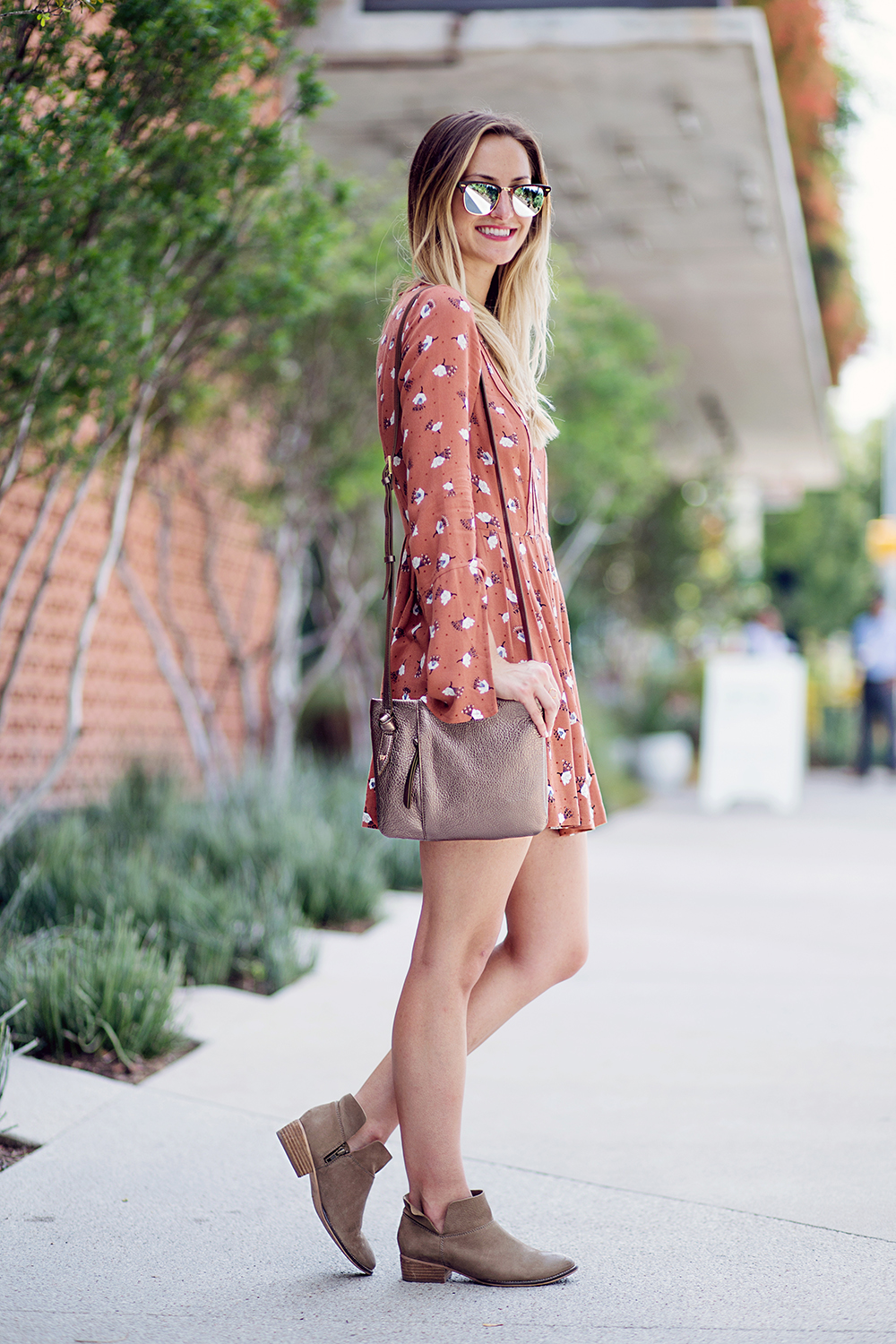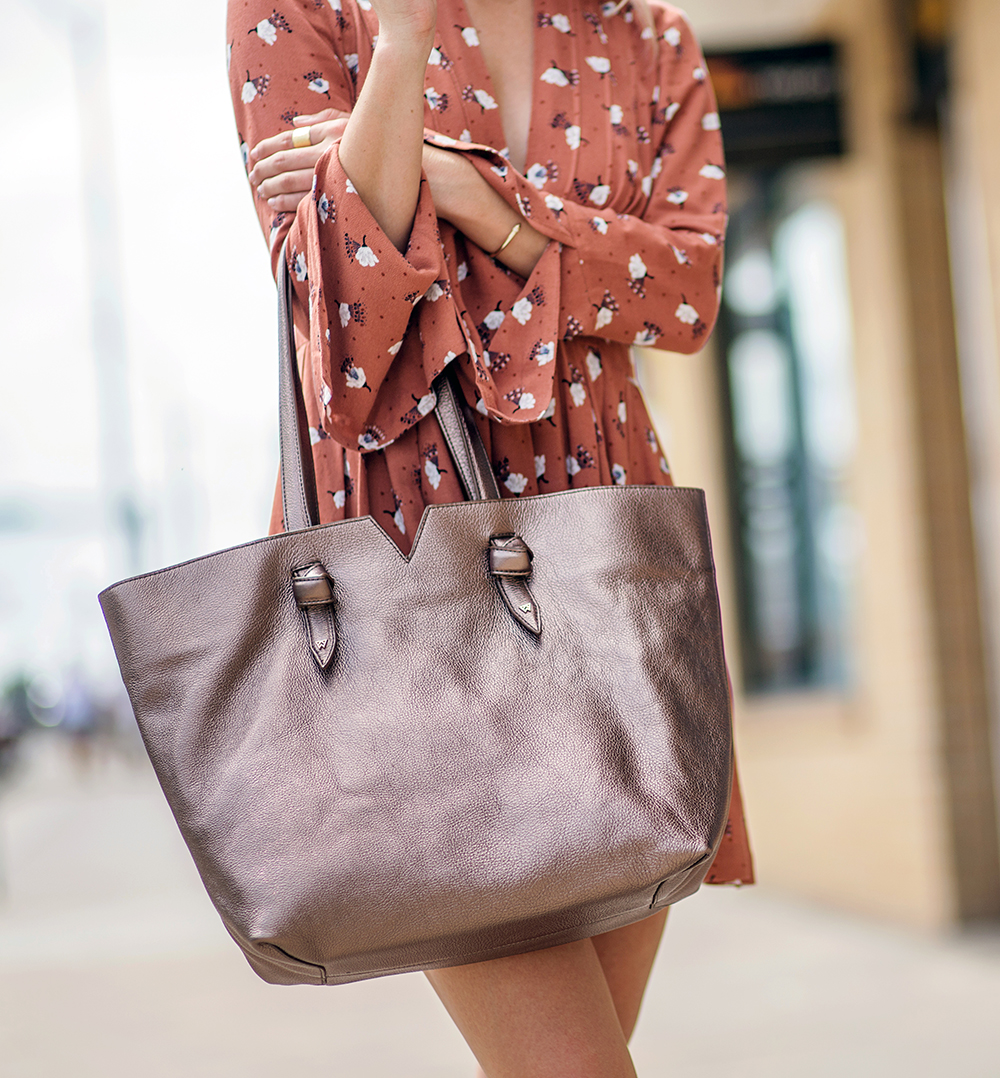 Y'all know me, I am ALL about casual, comfortable style, so it made perfect sense to partner up and have some fun styling her new line! And lemme tell ya, the leather is quite magical and so soft – these bags are truly stunning and the little details on each one speak to the quintessential Kelly Wynne style (it's all in the details for Kelly!). From the signature knots, to the itty bitty hardware logos, perfect pocket placement and the name of each design (she named each handbag after iconic Austin streets/districts), it's clear a lot of thought, love and hard work went into every handbag.
Four days before my wedding in September, I ventured to downtown Austin with the KW team to shoot different looks modeling the handbags – and this boho + metallic look was one of them! First off, it was a blast (the KW gals are amazing and SO cool…easy going, funny, kind…all my favorite things!) and second, there aren't a ton of brands I would spend an entire day with just 4 days before the 'big day,' ha! So…that should tell you how much I really admire this company and the beautiful work they create. I truly love the handbags and knowing how wonderful the people are behind the brand makes me adore them even more. Not to mention, I'm all about supporting fellow Austin-based brands and businesses!
Soo…now that I've given y'all the background info on the collection, let's talk about the beautiful bags! One of my very favorite colors from the line is the gorgeous metallic bronze…I think it's so fun and adds an unexpected yet approachable edge to an outfit. I am heading to Las Vegas at the end of October and I'll definitely be packing this fun 6th Street Clutch as my "going out" bag. It can clearly be dressed down (a la my favorite Free People dress and ankle booties combo – which is a perfect Friday night look in Austin) or dressed up with a sleek LBD (…perfect for Vegas!), etc.
I scooped up the tote bag in nude and have been wearing it around town a ton! You can see it in one of my recent Instagram posts here – it's such a classy, lovely bag! And I am super excited to rock the SoCo Crossbody around Austin and as my go-to handbag for some upcoming travels.
Alrighty gals, that's a wrap on this one! Working with the KW team has been such a wonderful experience and I am so excited to finally be able to share some of our hard work with y'all! Definitely go check out the entire Dear 512 line and take a peek at more of my favorite handbags below. XOXO
**Photography by Hilary Rattikin Photography
SHOP MY LOOK
dress – FREE PEOPLE / booties – SEYCHELLES / sunglasses – RAY BAN / tote bag – KELLY WYNNE / clutch – KELLY WYNNE

SHOP DEAR 512 HANDBAGS
6th Street Clutch / SoCo Crossbody / Eastside Satchel / Town Lake Tote / Clarksville Carryall

A big thank you to Kelly Wynne for sponsoring this post! All opinions are my own.