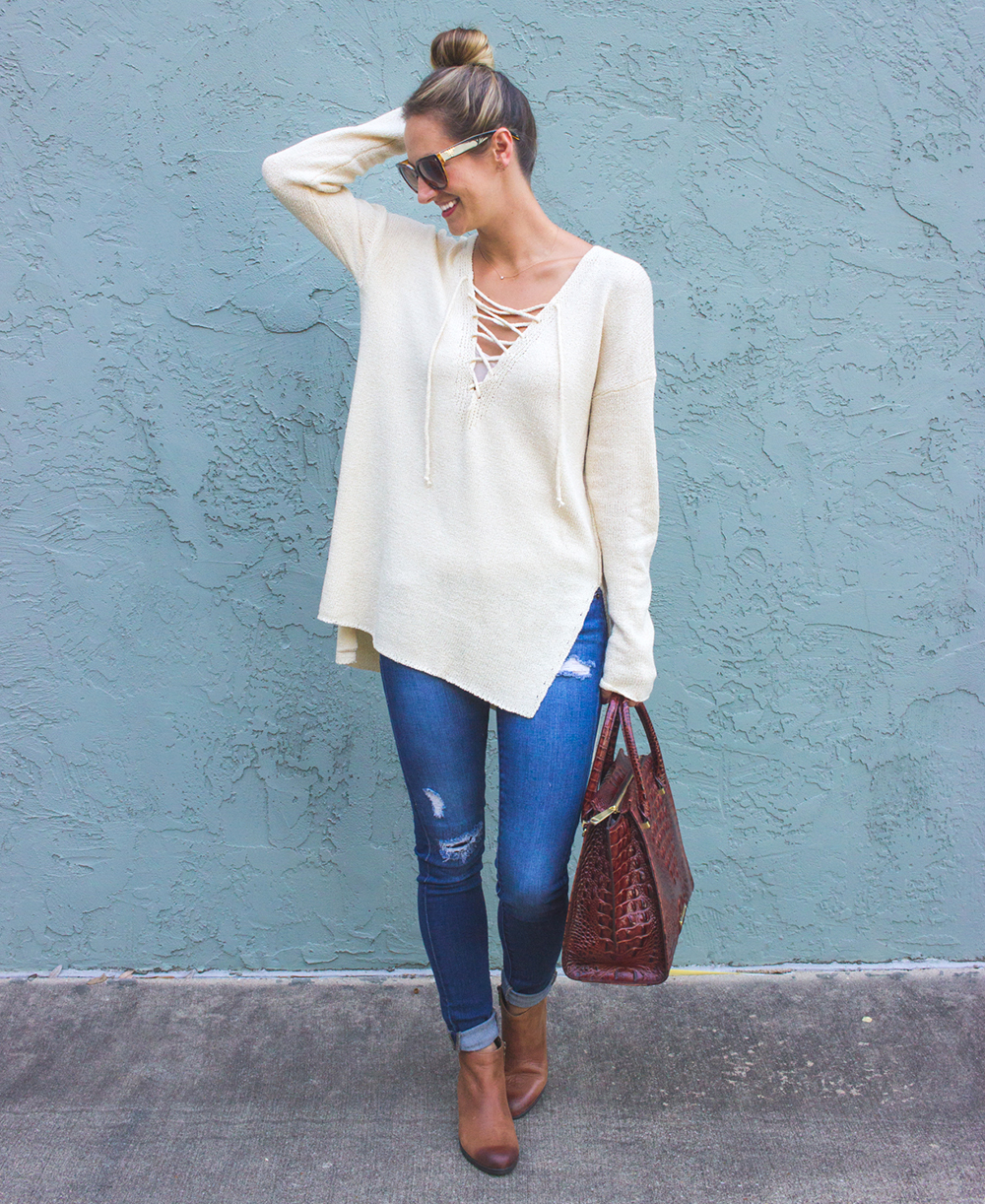 A big thank you to Zappos for sponsoring this post! All opinions are my own!
Hello there! I know I know…it's still not exactly "sweater weather" in Austin, but hey…if the rest of the country gets to dress in cozy sweaters and ankle booties…I'm jumping on that bandwagon! 😉 I'll just turn my AC down  a little more…right? Ha!
If you couldn't tell by following my Instagram posts lately, I have transitioned from sunny Santorini, right into fall fashion on my blog and social media. When we left for our honeymoon, it was still summer in Austin, then two weeks later we stepped off the plane back home and were quickly greeted by cooler temps and pumpkin spice everything. No complaints here, I am welcoming autumn with open arms! One reason being that fall fashion is one of my very favorite things…cozy sweaters, earth tones and ankle booties…I am all in!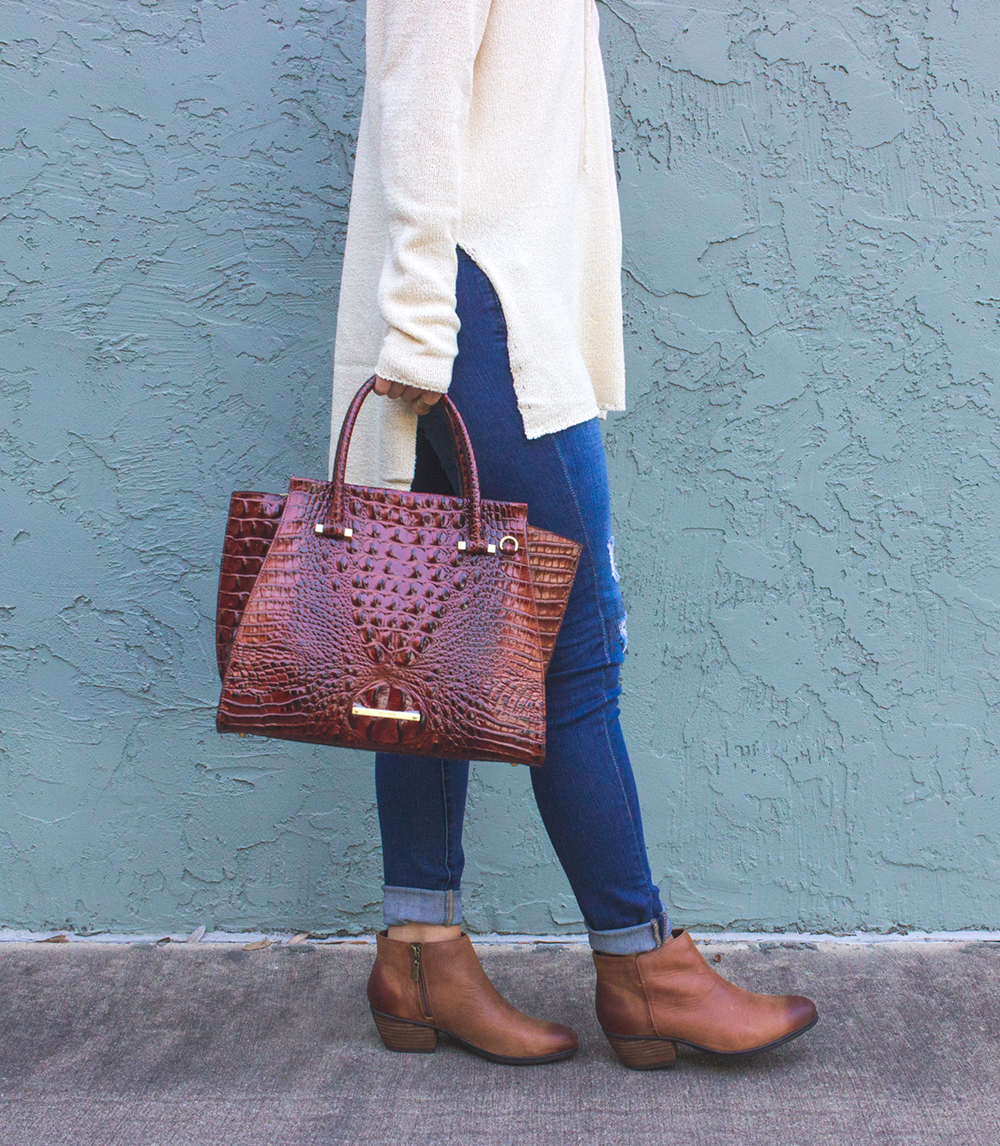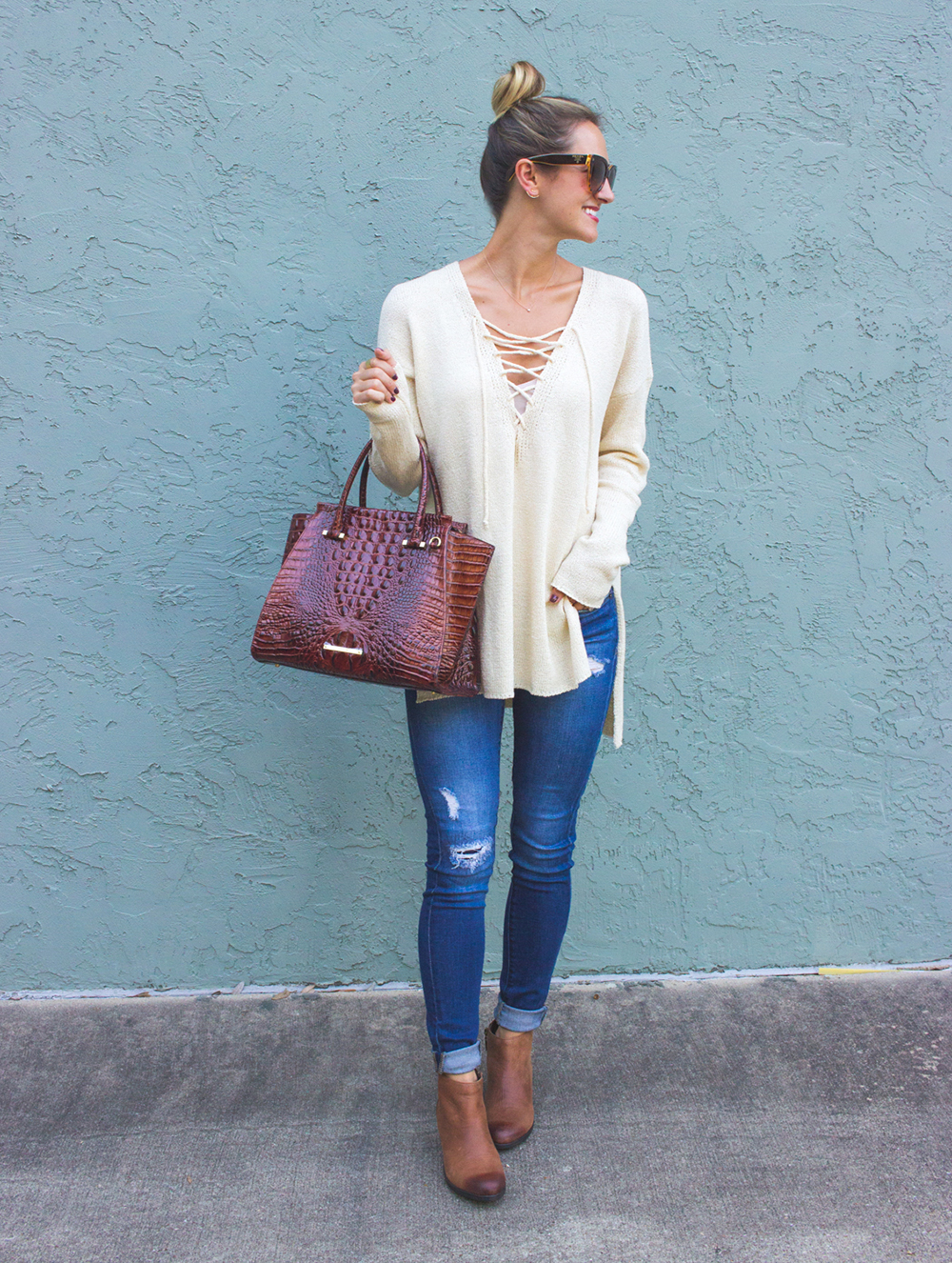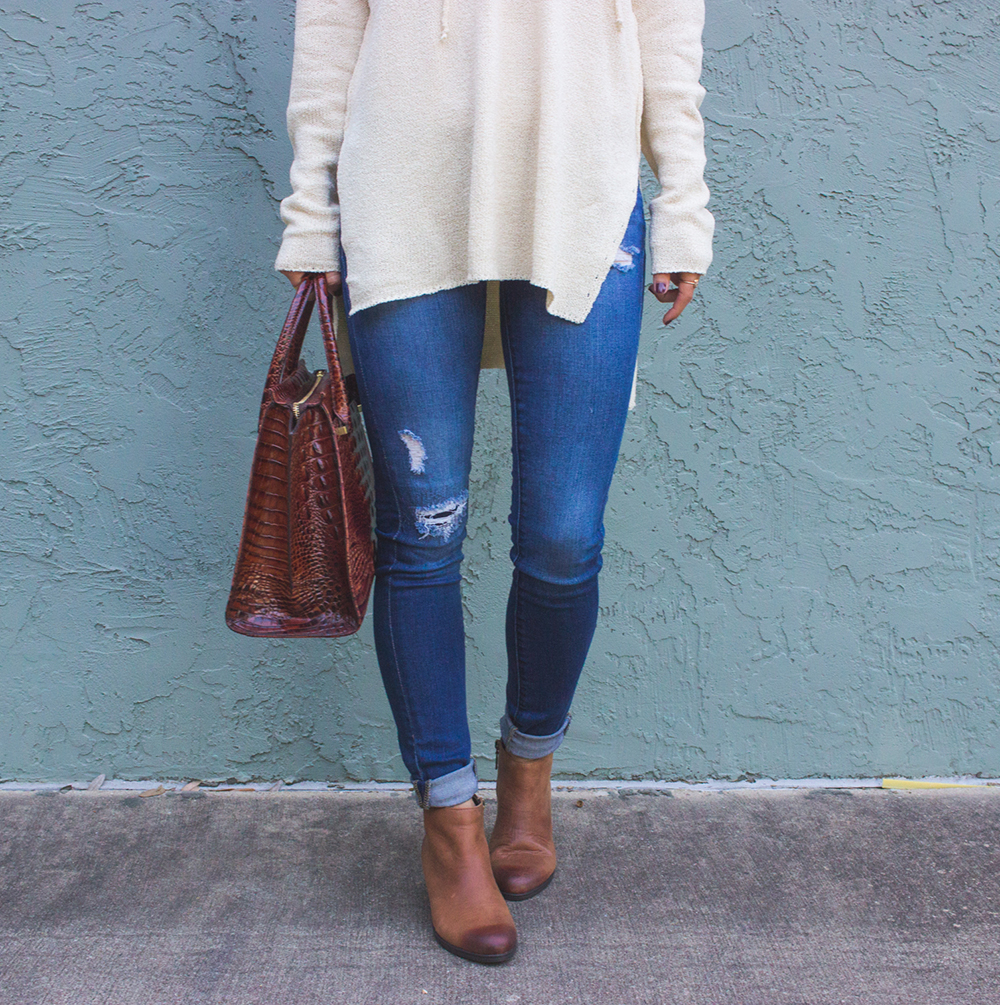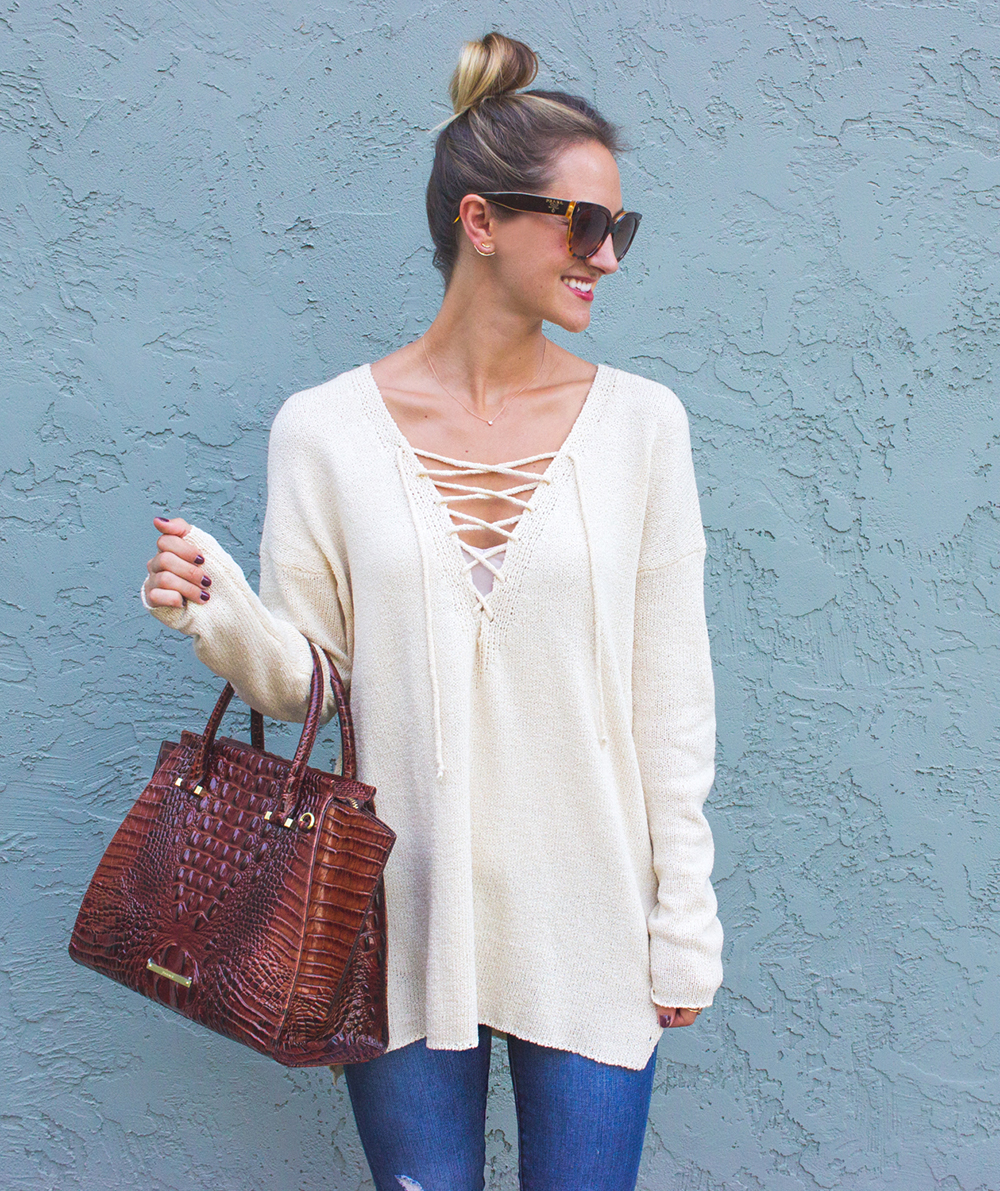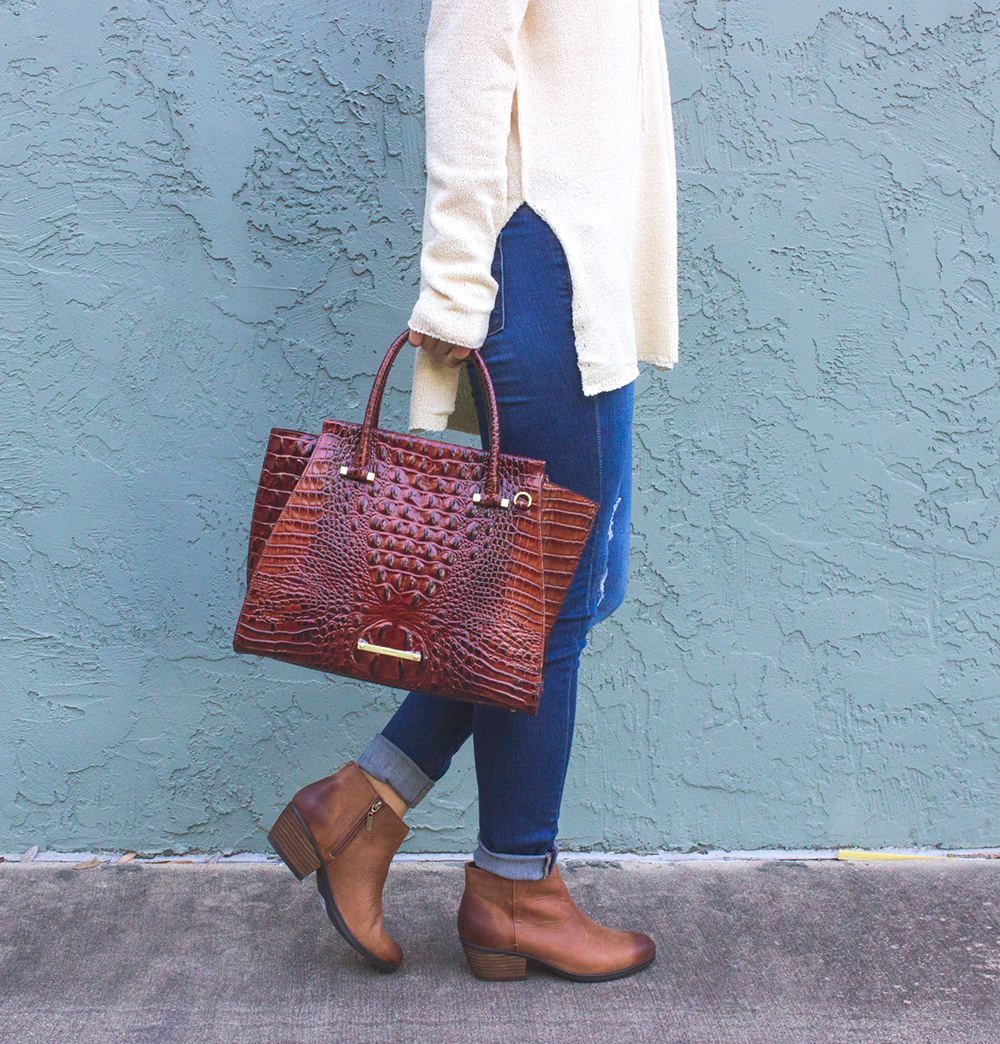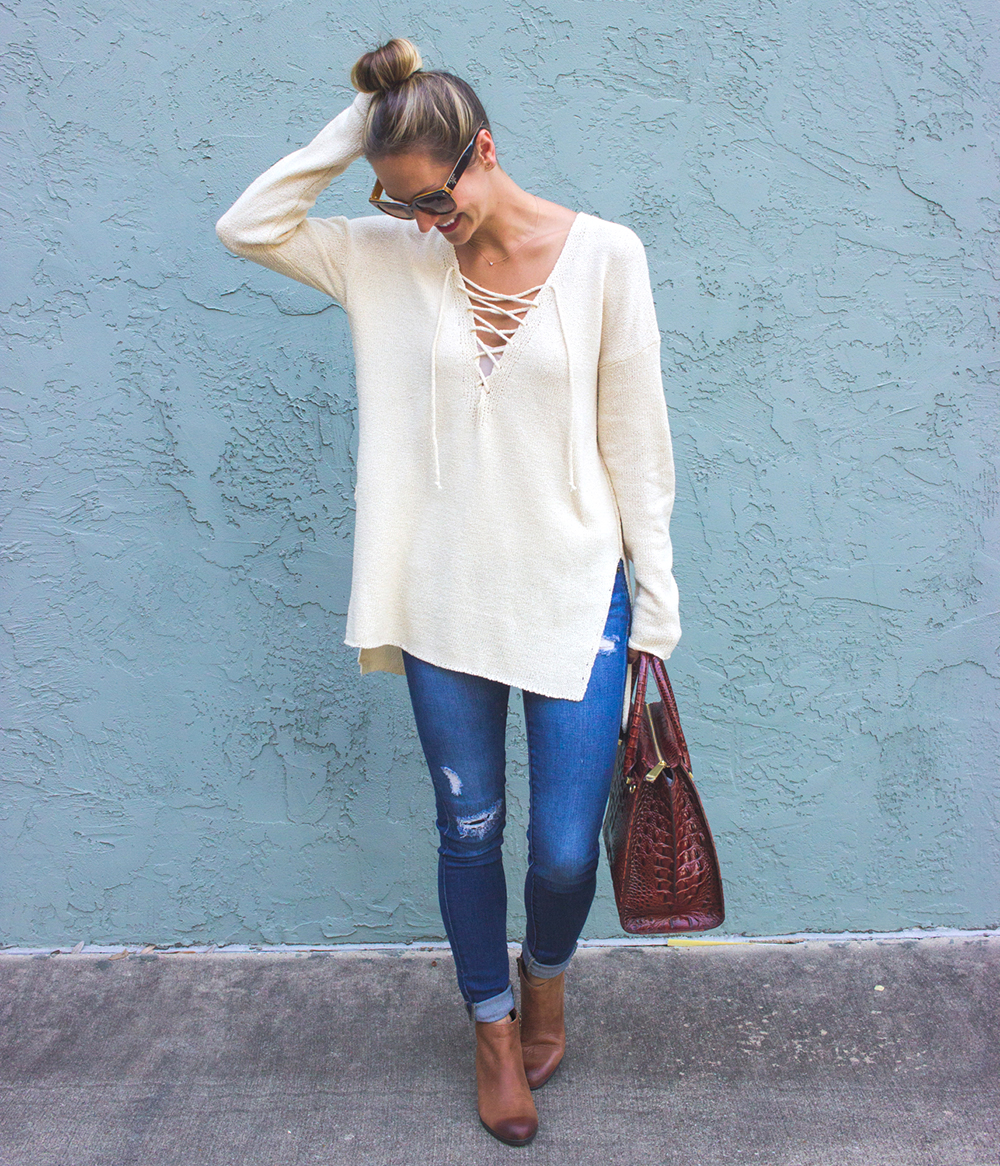 If you've followed me for a while, you'll know that quite often I am a Zappos shopper when it comes to my shoes and handbags. This adorable pair of ankle booties by Clarks was ordered this week and thanks to their amazing and fast shipping – they showed up on my doorstep within days! (Isn't it the best when you run out to do grocery shopping and then come home to a package waiting on your doorstep? Kinda feels like Christmas, ha!). Another fabulous thing about Zappos is their return policy… free returns, 365 days a year… that's my kinda online shopping experience!
One of my best friends, Kayla (bff that lives in Chicago (see this post for reference) – and she's moving back to Austin soon, yay!!) has always worn Clarks and swears by them. The funny thing is, I know they're extra durable and amazing quality because we used to go dancing all the time in college (even during the fall/winter months) and her shoes held up like no other! I distinctly remember a pair of desert boots that lasted years…and we busted some serious moves on the dance floor, so I know those kicks must have really been incredible, ha! Thus, when doing a little booties shopping, I immediately ventured to the Clarks page via Zappos. Viola, so many options…but this particular pair caught my attention (…y'all know me, sucker for cognac! 😉 ).
One of my go-to fall uniforms is an oversize sweater, skinny jeans and booties – seriously you can't go wrong! I like to rock my booties with jeans, dresses or skirts… Austin weather is quite unpredictable, thus it's nice to have a fabulous pair of shoes that can take the heat or the cold (…er…well, if 50 degrees is cold, that's about as low as go in Austin!).
I linked my outfit details below, so shop away! And if you're on the hunt for comfortable ankle booties (truly, Clarks rock and are known for comfort!), look no further than Zappos. Happy shopping, gals!
sweater – (wearing a size small) ASTR / jeans – BLANKNYC / shoes – CLARKS / handbag – BRAHMIN / sunglasses – PRADA / ear jacket earrings – BAUBLEBAR
Thank you Zappos for sponsoring this post!
sweater – ASTR / jeans – BLANKNYC / shoes – CLARKS / handbag – BRAHMIN / sunglasses – PRADA / ear jacket earrings – BAUBLEBAR
Thank you Zappos for sponsoring this post!