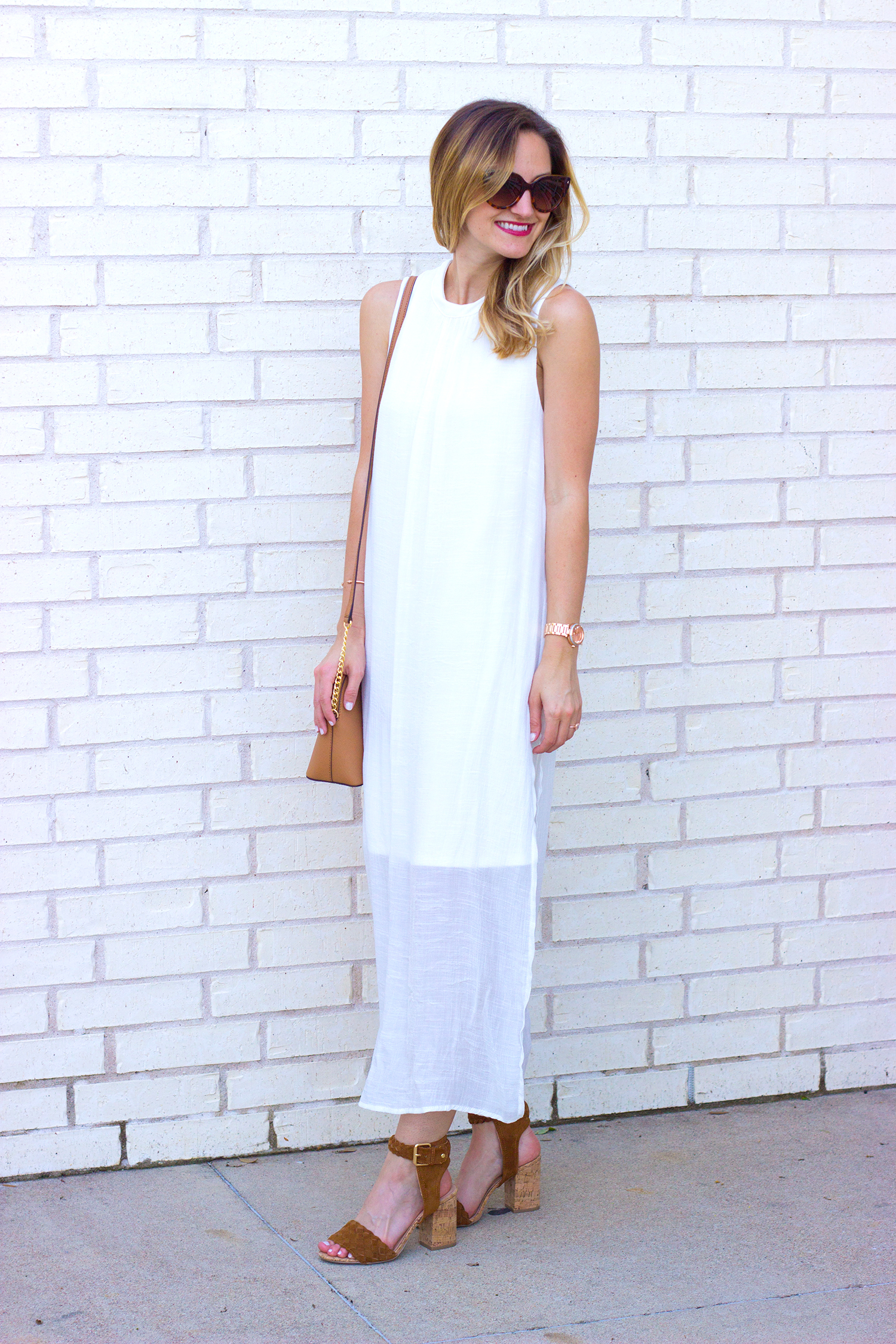 Hello there! How is your week going? My week has been filled with wedding planning (holy moly, there is still SO much that needs to be done…like…most of the wedding, AH!) and blog photo shoots (super excited to share my Style Me Pretty post with y'all…here's a sneak peek!)  thus, it's been a hustle go-go-go type of week in my world. I was just telling my mom that I feel like my life revolves around coffee and wine at the moment…ha! Everyday I wake up with coffee, then end with a glass (or two) of red wine. Ohh adulthood, my how you came so quickly!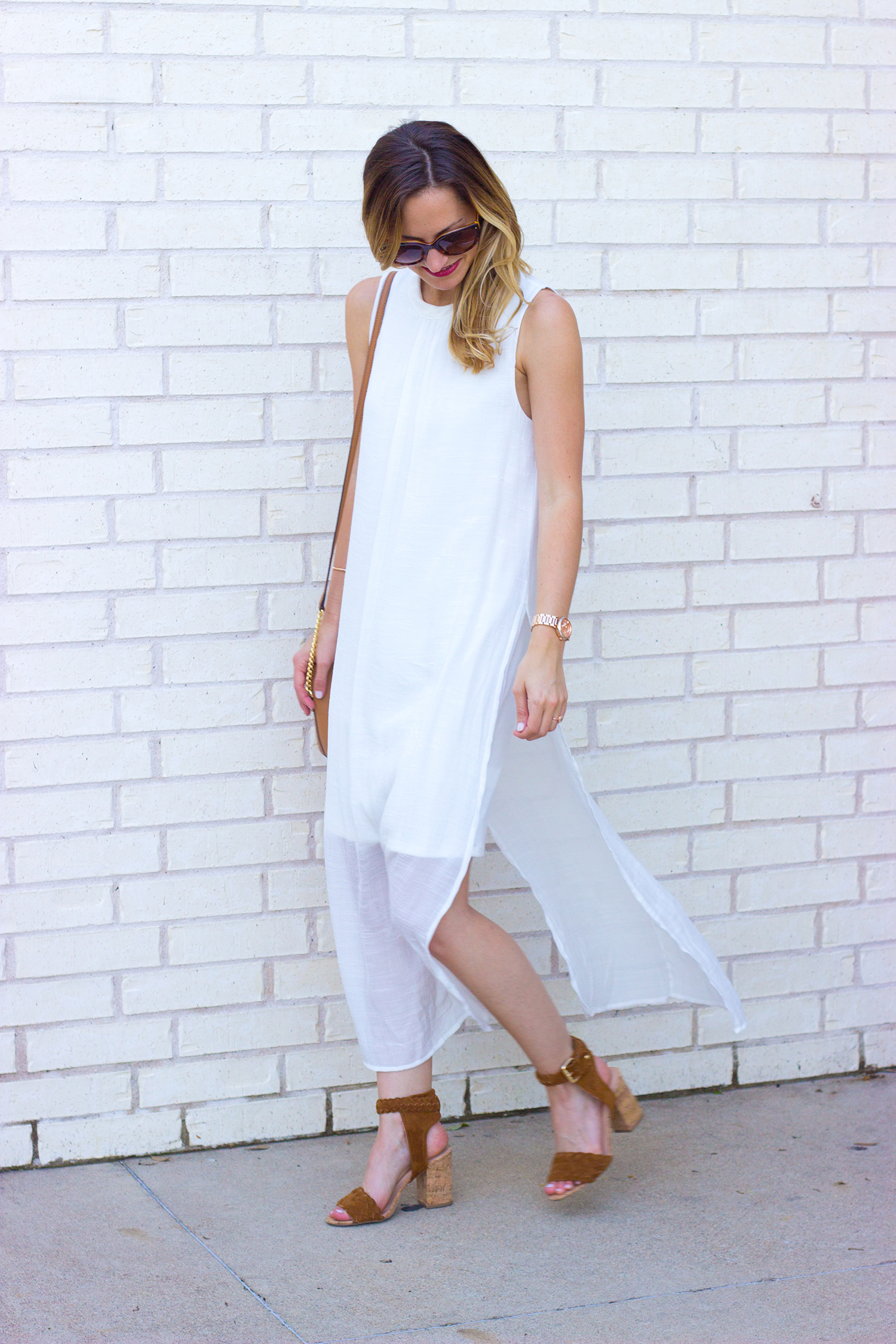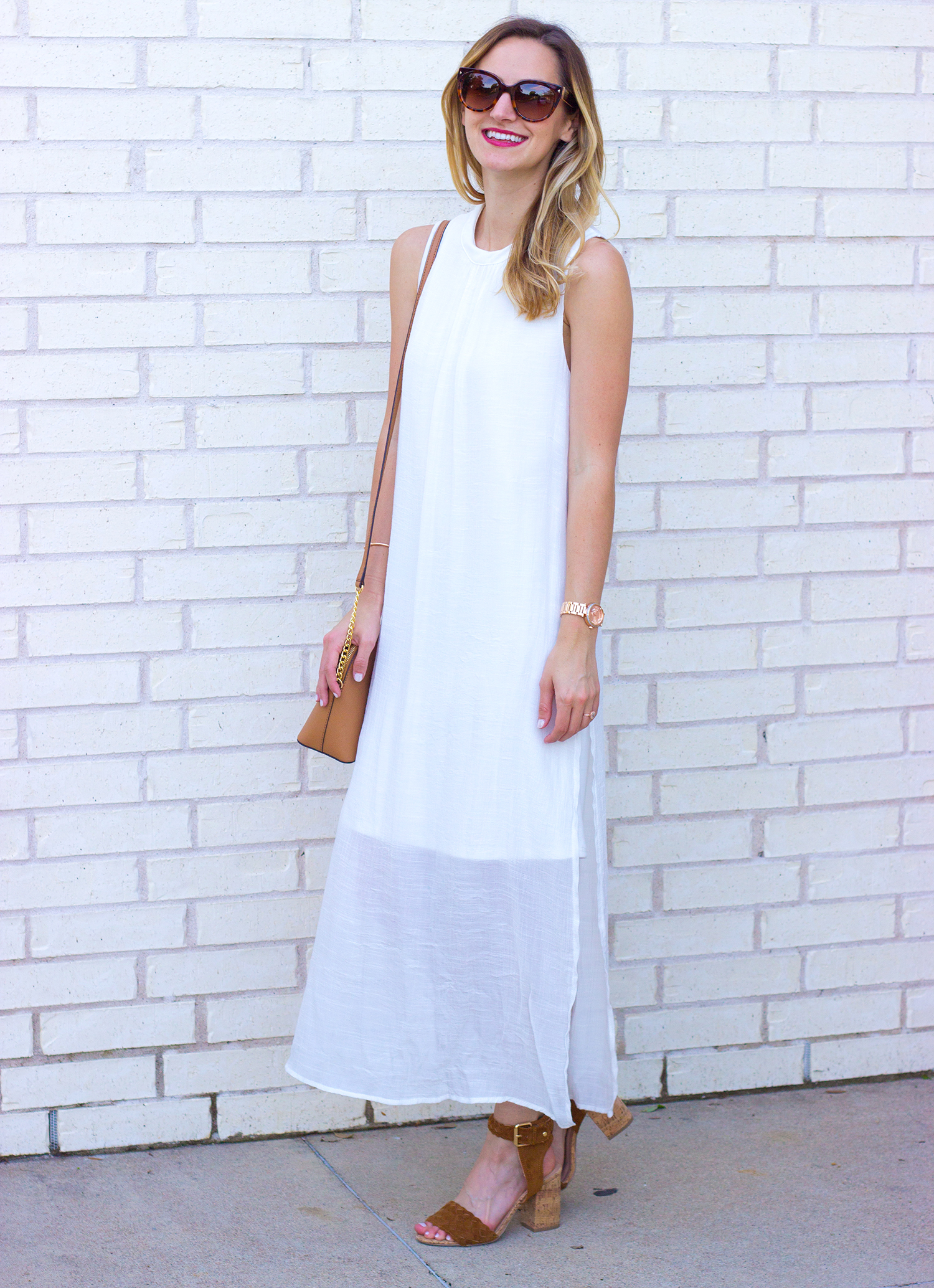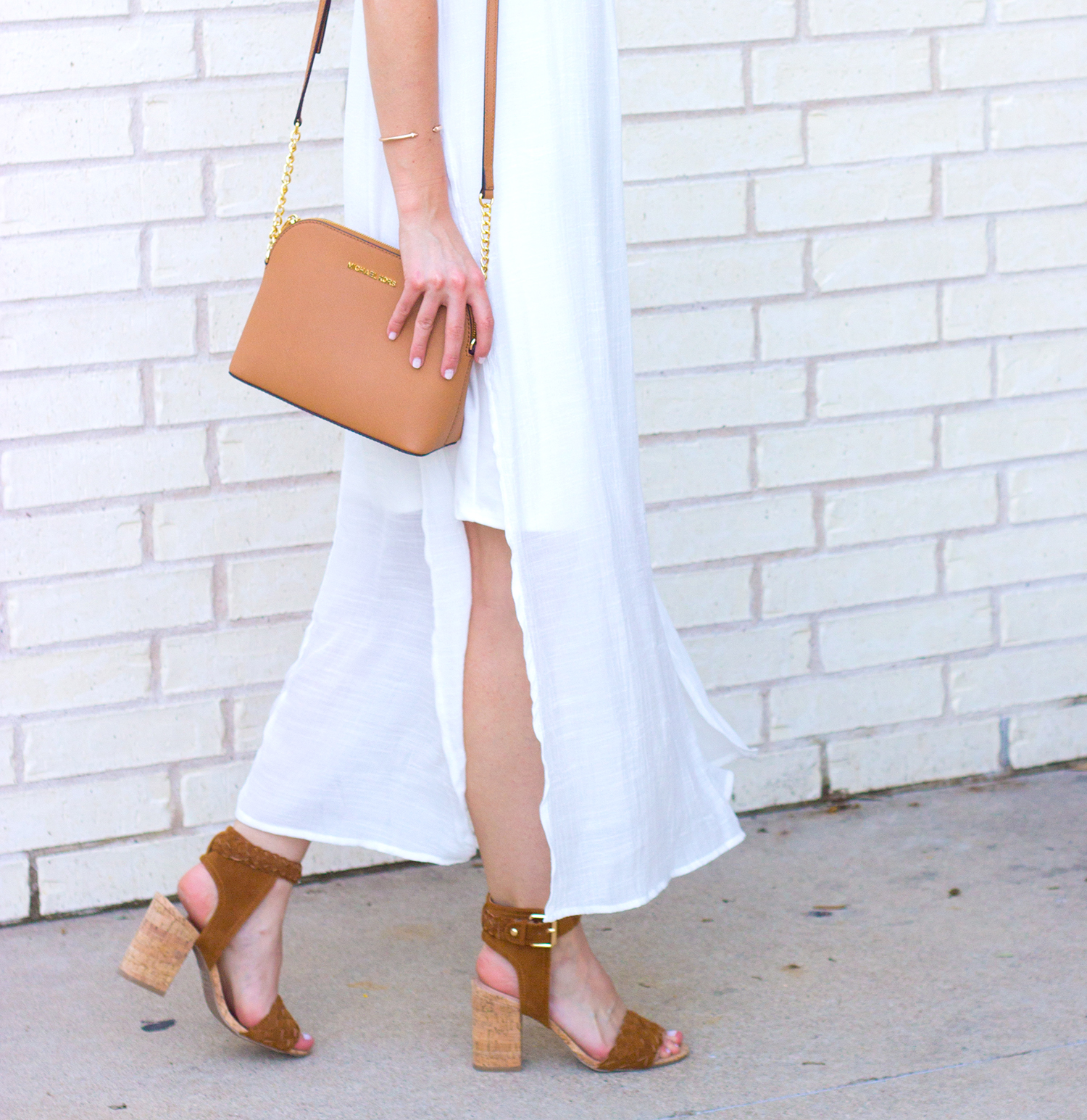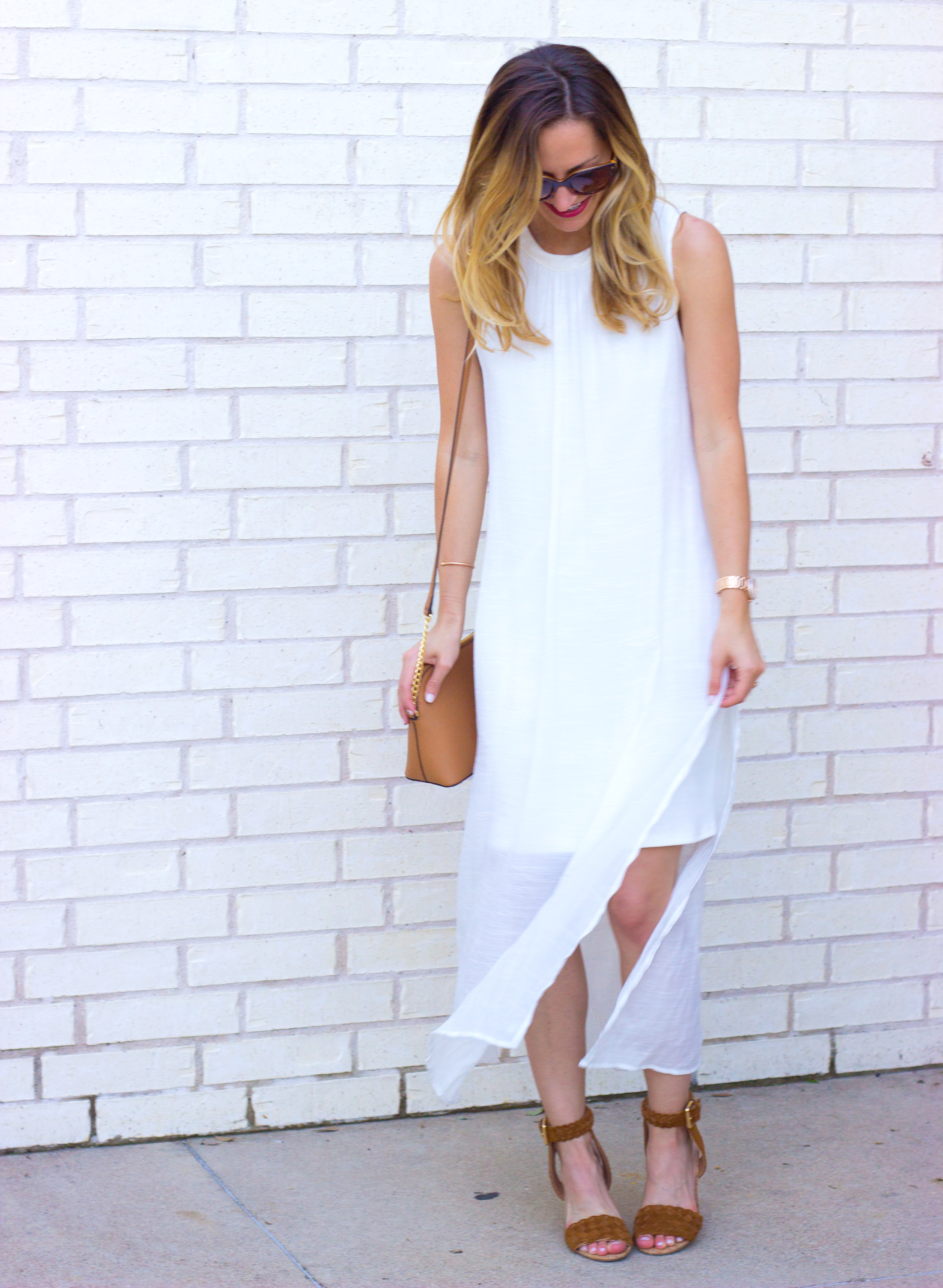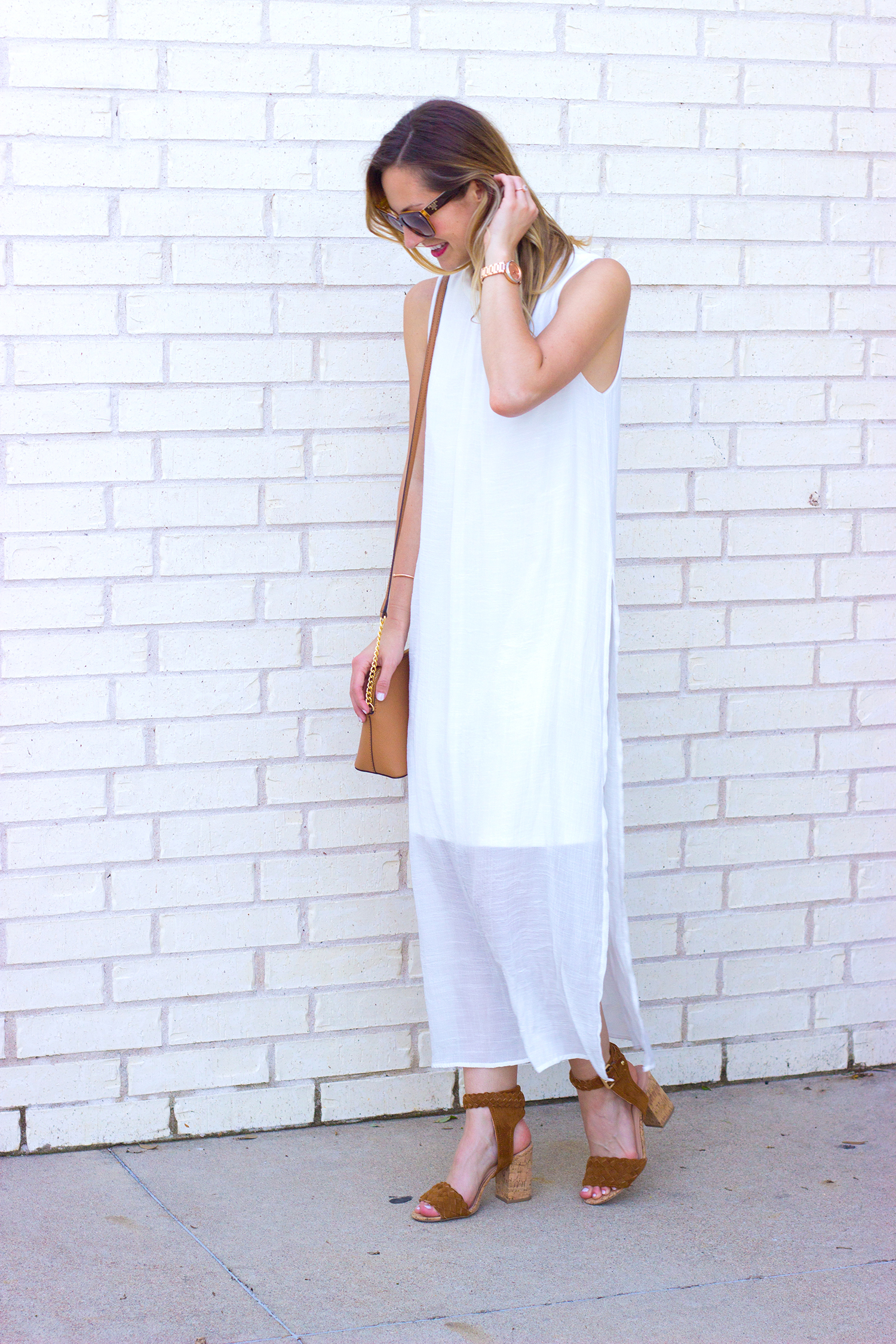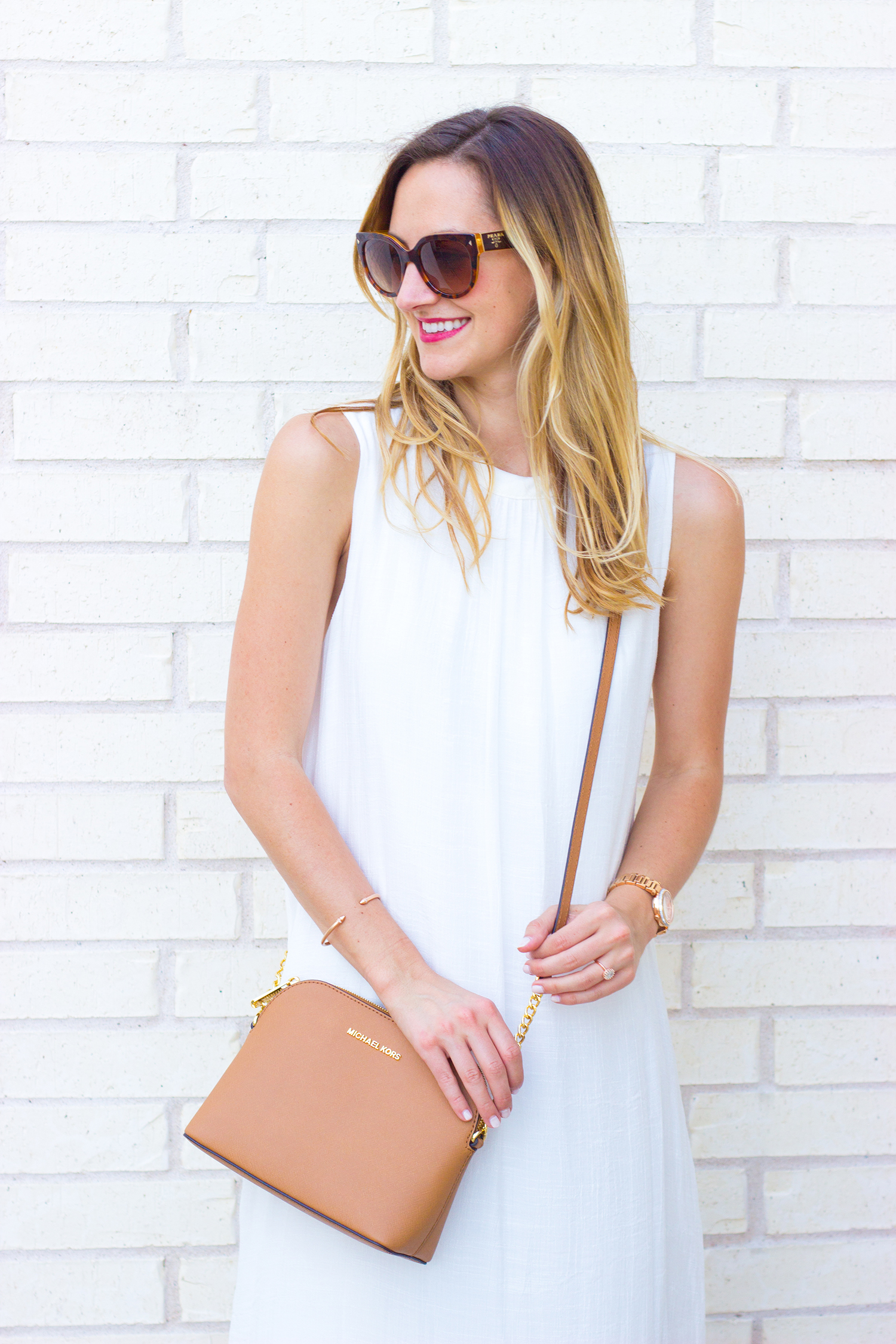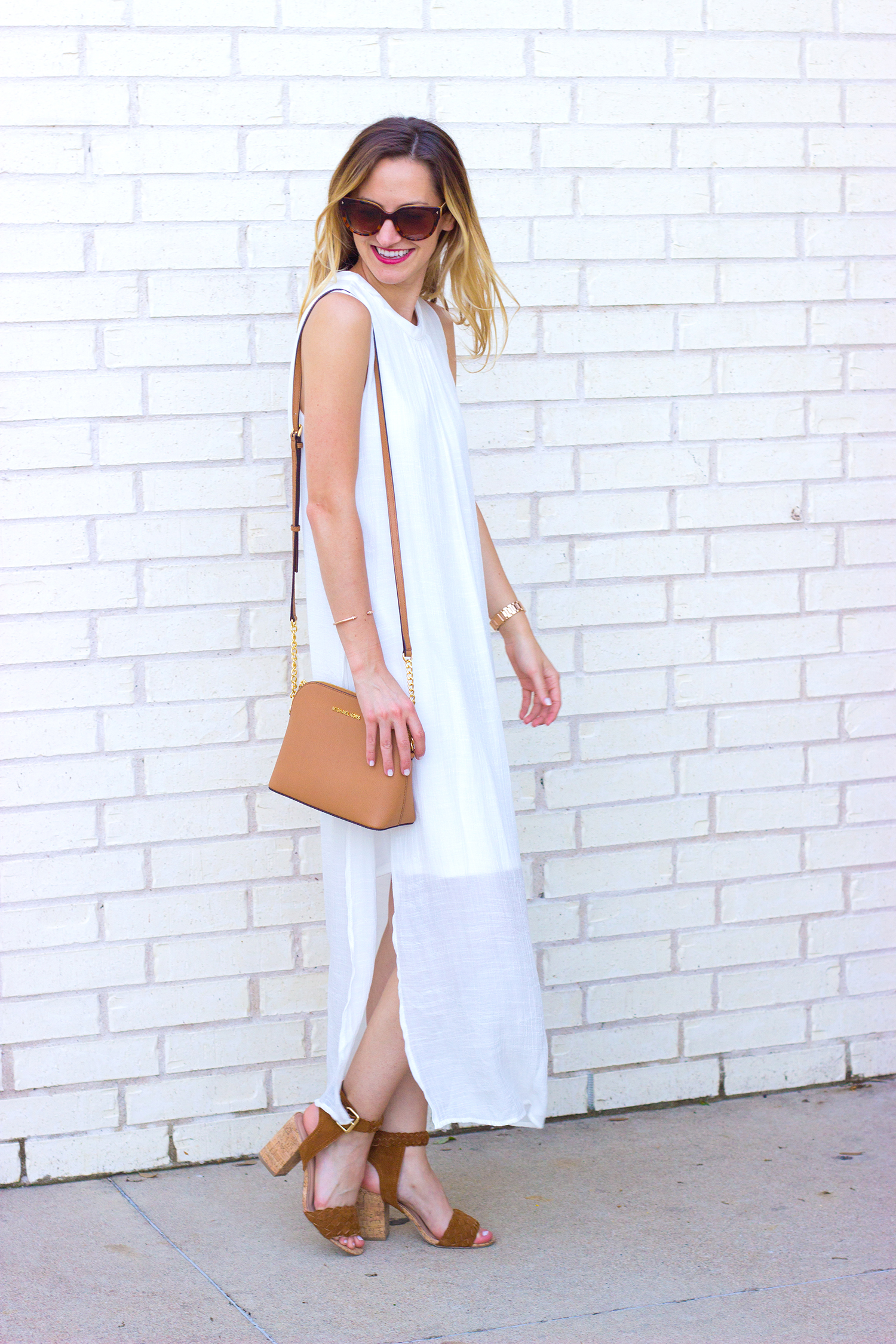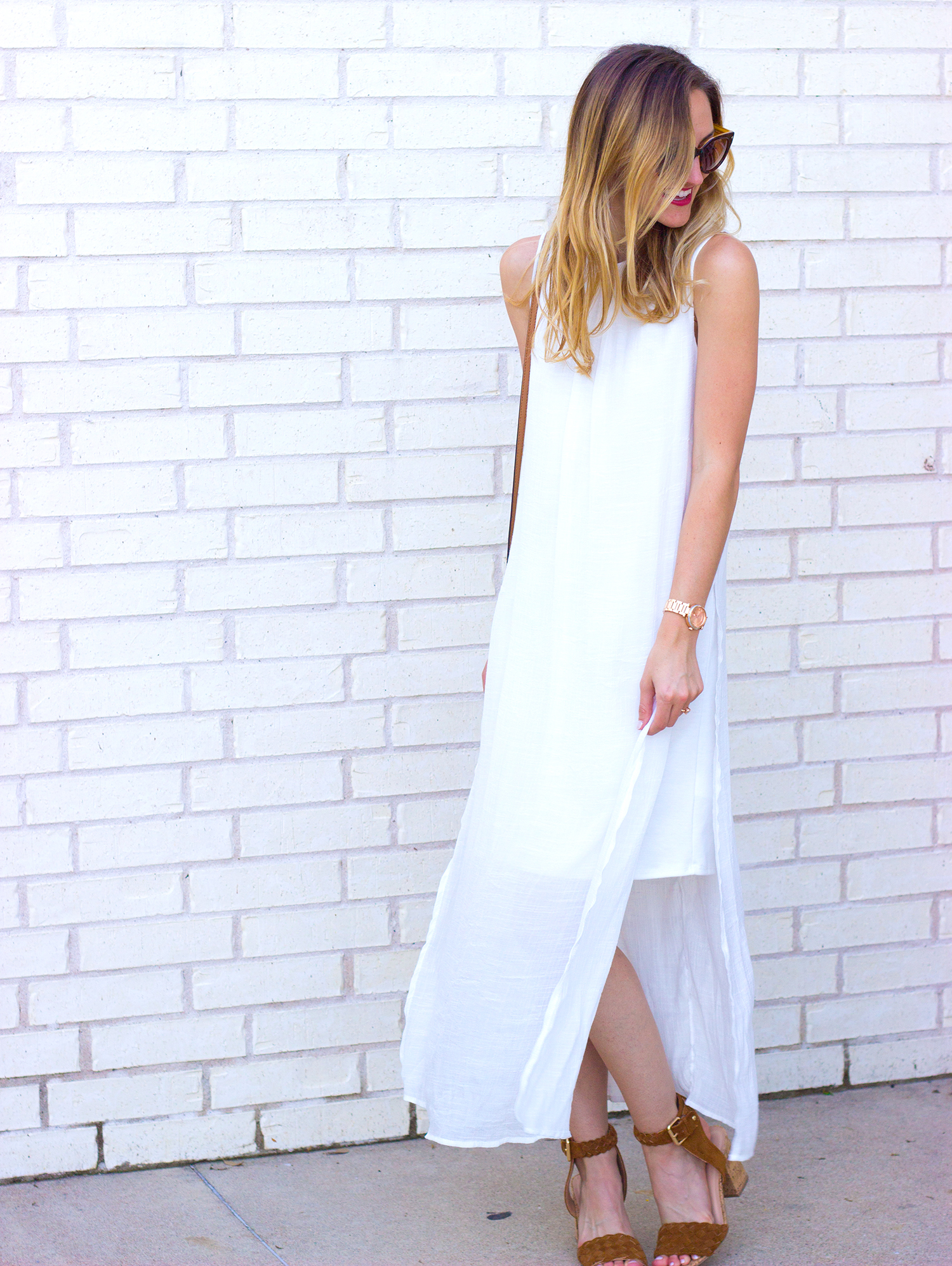 I have an an exciting brunch event in Dallas this weekend (back to The Joule Hotel, apparently I can't stay away, ha!) with Who What Wear and Palm Breeze (pretty darn thrilled to be co-hosting with Sugar & Cloth…eek!) on Saturday – so though I would say something along the lines of "I can't wait to sleep in this weekend!" let's just put that line on hold for a few more days.. 😉 The good news is that I am getting used to the drive back and forth to nearby Texas cities and I honestly look forward to that peaceful time in the car with hot coffee and podcasts to keep me entertained and get me thinking. Hey, I gotta find my "peace of mind" time somehow! Anyways, very much looking forward to this ultra girly and fabulous brunch…it's been on my calendar for a few months now and it's crazy that this event has finally arrived! Excited to share photos from the event in the upcoming weeks! 🙂
Okayyy, onto this gorgeous little white midi dress – that's UNDER $50! Yes, you read that correctly…this perfect, timeless dress is only $48…it also comes in black and seriously, this is one of those closet staples that will be your perfect go-to for every occasion. Dress it up with heels and a bold necklace, dress is down with flat sandals and a long, dainty necklace. Yes, yes and more yes. I wore this dress to my celebratory-full-time-blogger dinner with Blake last week, and even he said it was lovely! (…Blake could care less about what I wear haha, so for him to say something means he really liked it!). I am wearing a size small for reference.
As for the rest of my look, my shoes are by Modcloth (y'all, also under $50…SO cute and an amazing price! They fit TTS) and my handbag is Michael Kors. I went for rose gold jewelry to add an airy feminine touch with my Michael Kors watch and new Kendra Scott pinch bracelet (this one actually comes with two other bracelets, a silver and gold – love wearing mixed metals or picking out one and wearing it solo!).
I know my white dress post on Instagram yesterday was a big hit, so I've rounded up more white dresses for you to shop below! White is such a gorgeous, crisp color for spring and summer (…and if you're a bride, then you have a TON of occasions to wear it leading up to your big day!), so you really can't go wrong investing in a timeless LWD (little white dress 😉 ) to wear from season to season. Enjoy shopping some of my favorite picks below! 🙂
Hope you have a wonderful end to your work-week!! XO
dress – PAINTED THREADS / shoes – MODCLOTH / handbag – MICHAEL KORS / watch – MICHAEL KORS / bracelet – KENDRA SCOTT
SHOP MORE WHITE DRESSES