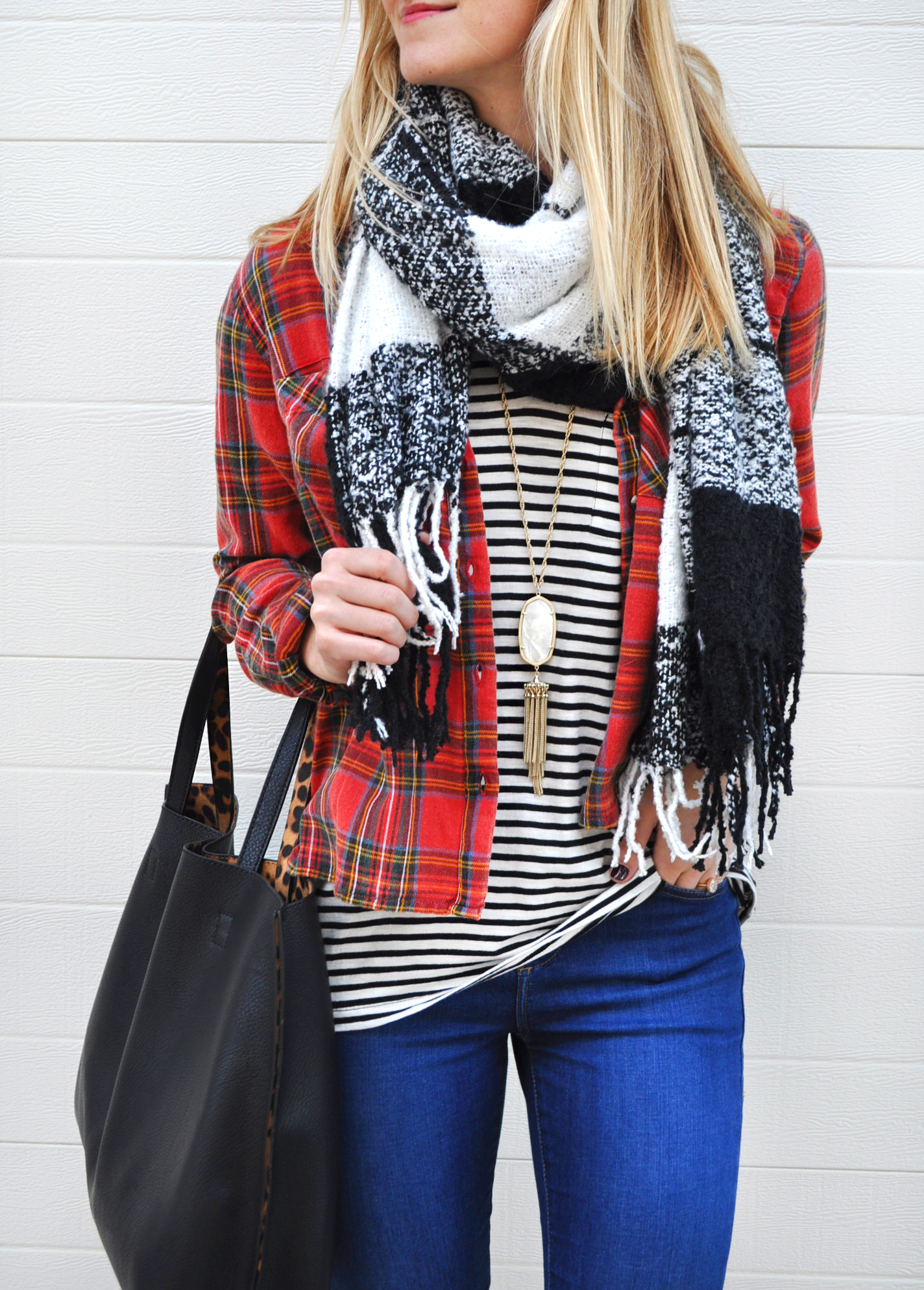 Hi there, ladies! Sorry I've been MIA from blog-land these past few days…I think after all of the holiday sales/shopping madness recently, I was in desperate need of a strong alcoholic beverage (or two..) and a break from my laptop! Thus, I took the weekend to drink wine and good beer, spend time with my new nephew (so excited to have a brand new baby join the family for Christmas!), grab lunch and get some shopping done with my mama, and deep clean my apartment (…er, well, help Blake deep clean the apartment..he deserves a gold medal for putting up with my stuff dispersed everywhere all the time..thanks Blake if you're reading this!!). Me oh my, after writing all of that down…I surprisingly feel quite accomplished over these past few days! I am officially one of those people that has to pencil in "relaxation" time…hence indulging in both wine and beer this weekend…and I'm actually pretty proud that I was able to chill out that much!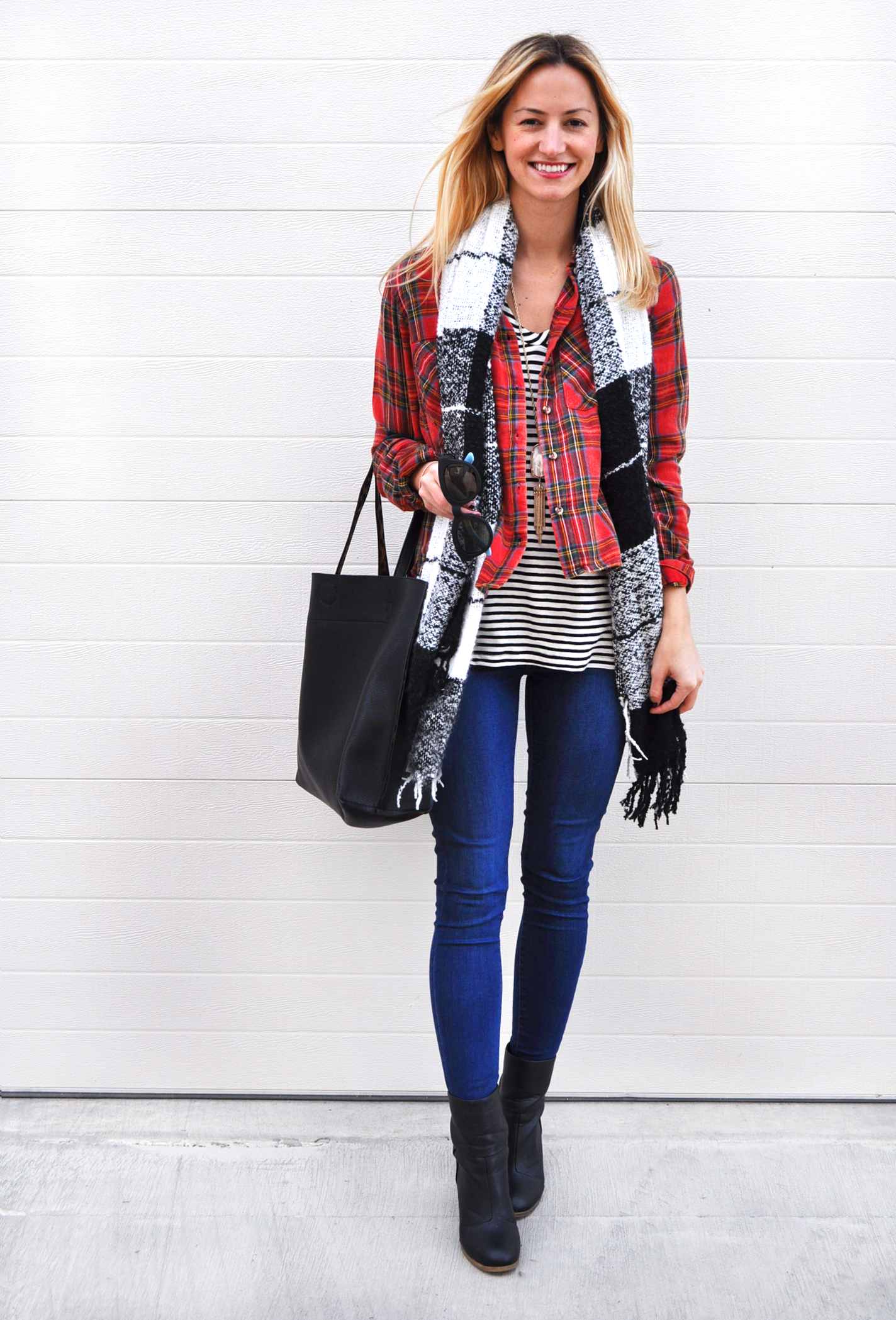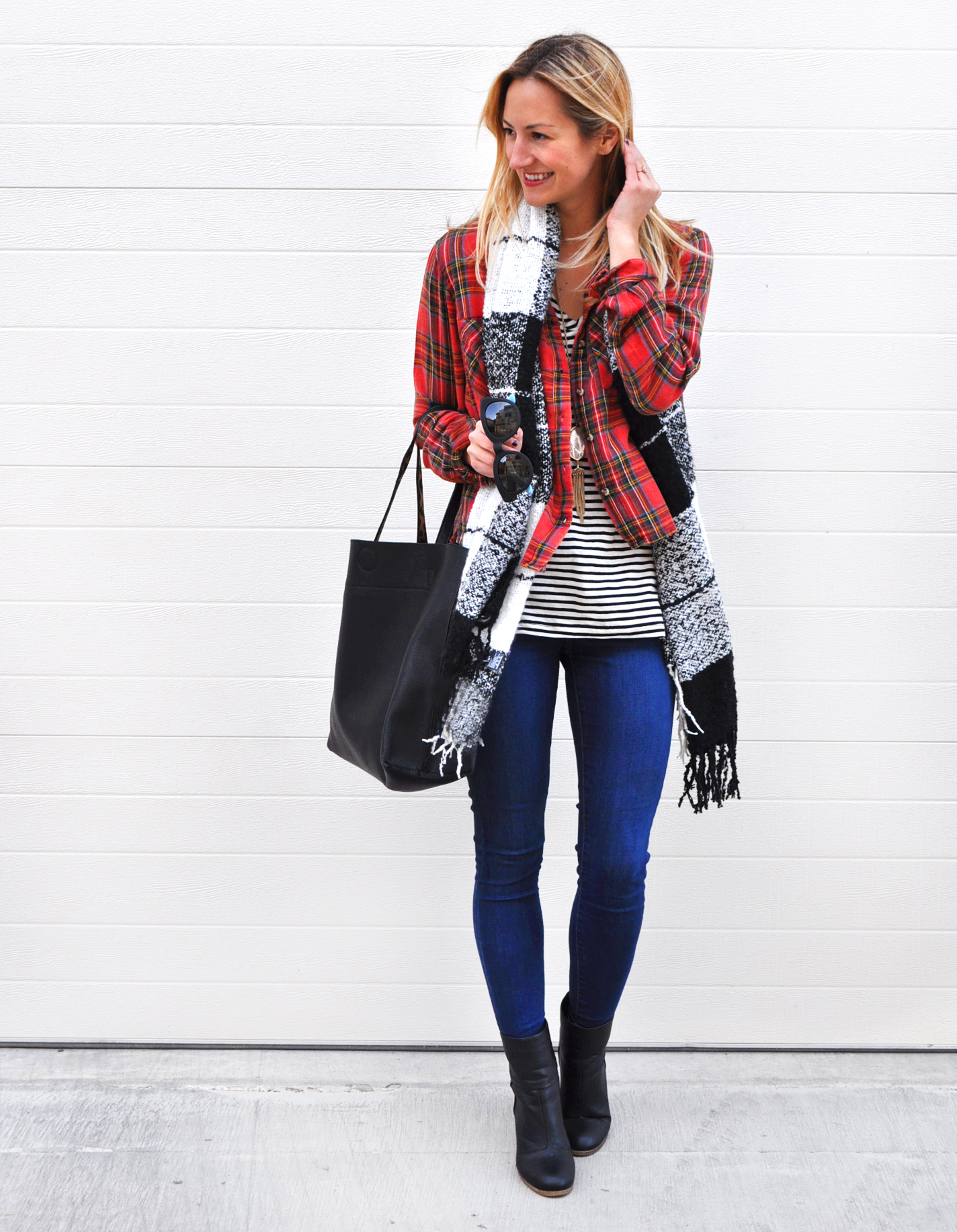 In other news, Blake and I went to eat at Pint House Pizza & Brewery last night – they just built one in south Austin and it was SO good! Luckily, we didn't get there until after 9pm, so there wasn't a line out the door (hooray!) and found a seat asap…which is a miracle considering this place is poppin' at all times (super trendy + great pizza + amazing beer selection = recipe for a constantly crowded restaurant in Austin). Anyhoo, if you're in town, I highly recommend trying this spot out! Great atmosphere and suuuuch yummy everything (and they have the best ranch dressing, which is a must for me when it comes to eating pizza!) 😉
Okay…now that I've gotten my pizza recommendation out of the way – let's get to this outfit, ha! If you follow me on Instagram, you'll have seen that something I'm really into right now is pattern mixing! I am loving all of the plaid clothing that's out right now, and it's fun to scoop up a plaid flannel top and layer it over a striped tee – truth be told, it's a very flattering combination that appears effortless, chic and very approachable! If you like my style (which I hope you do and that's why you're here), one of the things I always keep in mind when picking out pieces to add to my wardrobe is, "does this feel approachable?" – meaning, I don't want people to feel intimidated by my style (and above all, I want it to feel authentic to my personality)…because as we all know, sometimes fashion can get a little scary or rigid and that's just not me (hey, it works beautifully for others, but I just can't ever see myself in super severe anything…and hello, I have a giant smile plastered on my face in every picture haha, you'll just never see me try and take it all too seriously!).
The plaid top I'm wearing is by Topshop and it's stinkin' ADORABLE! Especially when paired with that cute little black and white striped tee shirt by Caslon & a cozy scarf by Nordstrom (also comes in red/black). I topped off my layered look with classic blue jean skinnies, also by Topshop and just $65! These are jeans I am happy to swear by because they look great with everything and have an amazing fit – yes, please! Finally, my necklace is Kendra Scott and the stone is "Ivory Pearl" – it's seriously SO gorgeous, booties are old from Kohl's (shoutout to MamaWatson for getting me those years back!) but I've linked to a similar pair here, and my tote bag is actually leopard interior and SO fabulous and truth be told, very useful (this thing holds so much) by Sole Society.
I hope you all had a wonderful weekend and didn't get too stressed out from all of the last minute Christmas shopping madness (…and apparently if you did, there's wine for that 😉 ).
Love this look? Shop it below!
plaid flannel – TOPSHOP / striped tee – CASLON / jeans – TOPSHOP / booties – similar BP / tote bag – SOLE SOCIETY / sunglasses – TOMS / scarf – NORDSTROM / necklace – KENDRA SCOTT