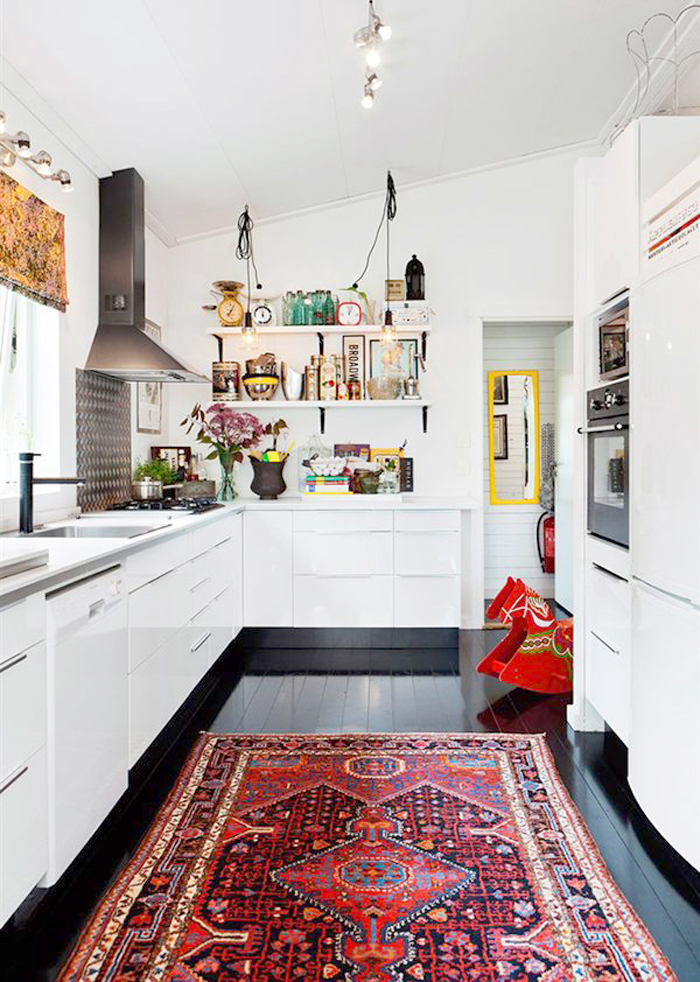 Okay SO! One thing not even Blake knew about me (he learned this over the weekend) is that I have an obsession with rugs (okay wait he knew that..) because (here it comes) I used to work at a rug shop! Well, it wasn't actually as glamorous as it seems (if a rug shop can sound glamorous to anyone but me?)…it was really that I sold rugs in the back corner of a liquidated store for about a month and a half during my freshman year of college..Ha! Glamorous? Not so much. 😉 However, I did learn a TON and now have a super appreciation for beautifully made rugs (they're expensive for good reason) and LOVE to style with rugs…they really can instantly change the mood of a room.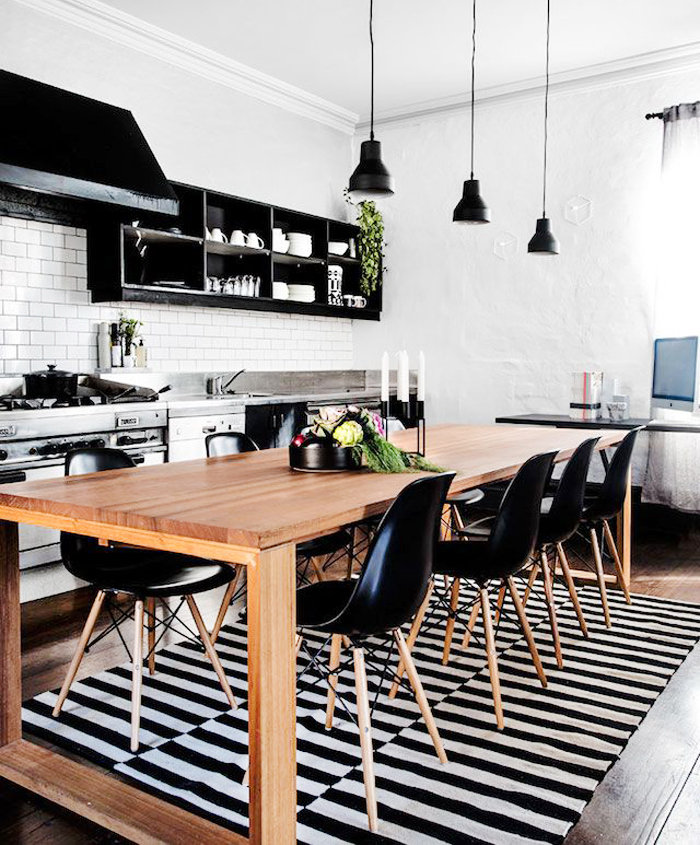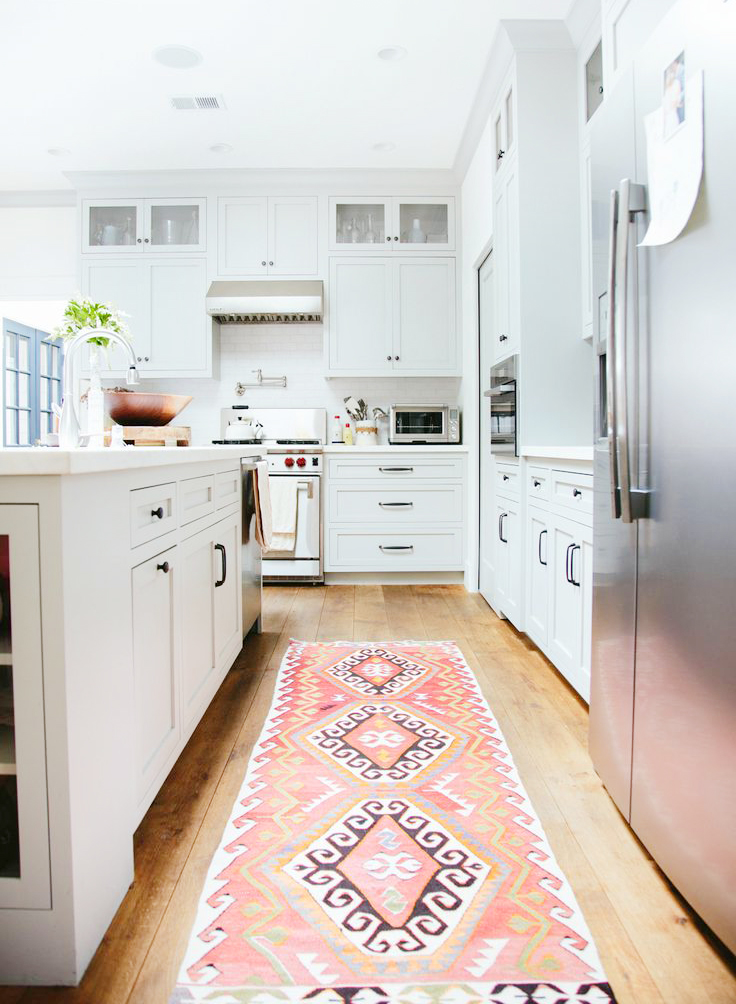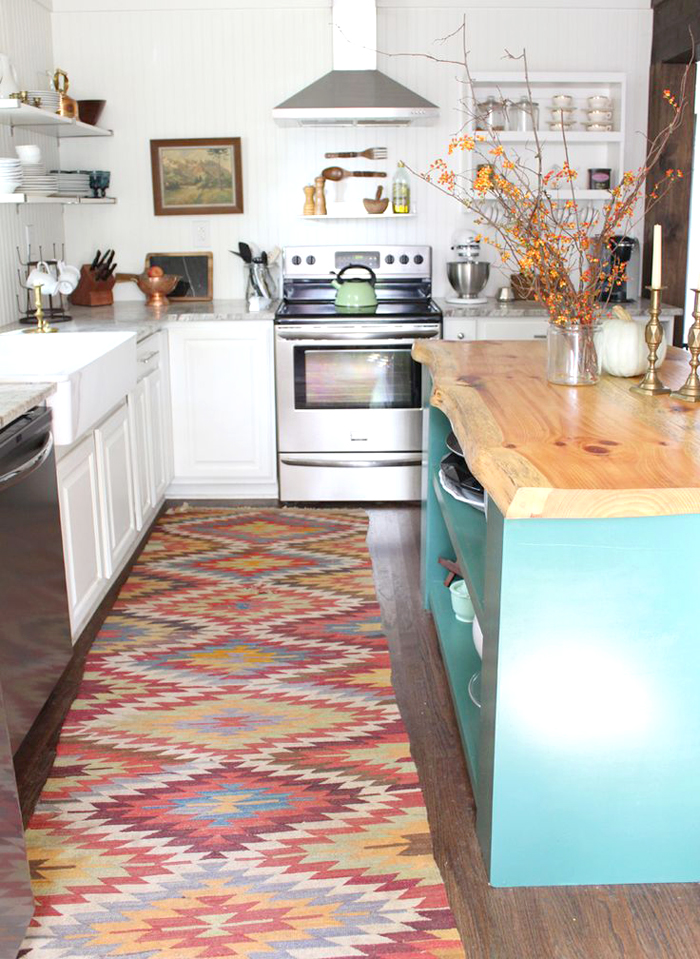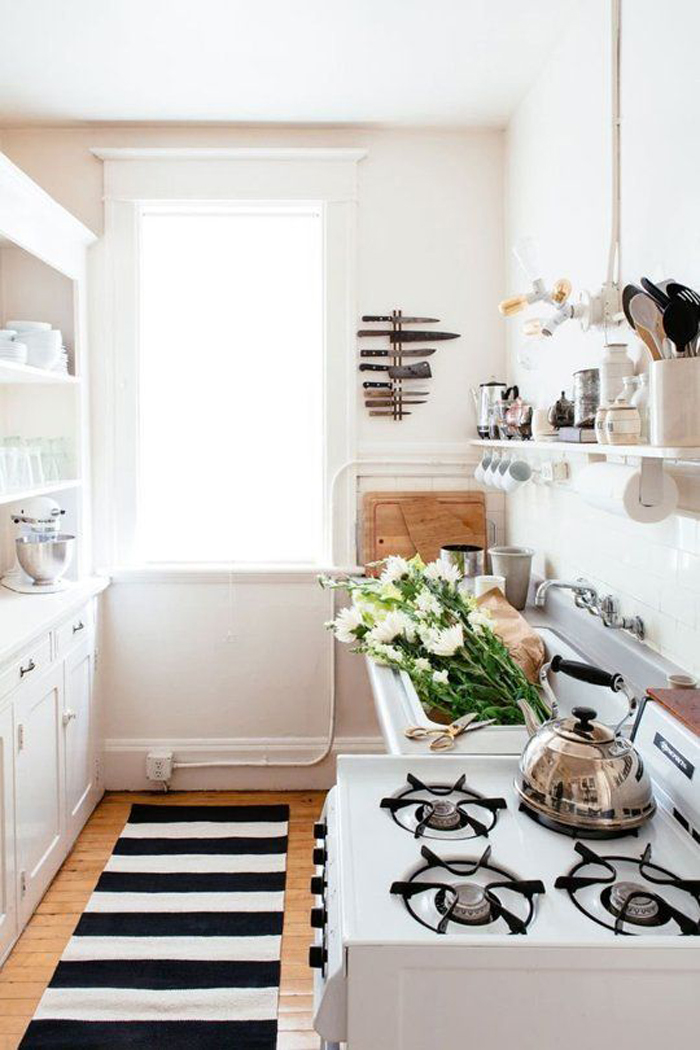 That said, I'd been thinking of a fun design post for a few days and while sipping a Lagunitas IPA (hey, I'm fresh from Chicago where it's brewed) and enjoying a moment on Pinterest after work, I stumbled upon the last image from above and knew immediately that it was the latest design story I was meant to tell on my blog! Thus, viola…
Rugs are so fabulous because they can express your personality as much as clothes can. Whether you have an appreciation for girly, boho, vintage, statement or neutral style…there's a rug for that! Hence the images above. I also feel like rugs complete a room, my mom has been telling me this since I was a kiddo and is an avid rug buyer (hey, gotta update the house every now and then!). Especially in the kitchen, rugs add a punch of personality and homey-ness to the space and truth be told, they really just make a fairly ordinary kitchen stand out. (Let's be honest, even without the rugs the kitchen above are pretty spectacular, but the rugs REALLY make the room, ya know?).
So, where you can find such a fabulous rug and not have to lug it into your car and drag up your apartment stairs? Fear not, I've got my staple online shopping go-to's ready for ya. 😉
Find rugs at any price range + shop these links & my picks below to get started:
lulu & georgia / urban outfitters / world market / anthropolgie / target